Simulation Games #1
Search a Classic Game: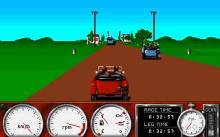 1000 Miglia 1992
Based around a classic motor car race from either side of the war, 1000 Miglia (literally '1000 miles') is an unusual racing game. You have to progress across Italy through a number of stages in your rickety 20s car. Keeping within time limits at each point is crucial to staying...
---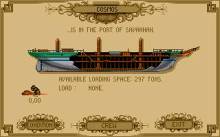 1869 1992
Trade goods between ports all over the world in this economic simulation game. As a 19th century merchant newcomer, the player need to buy a ship, find a crew, load a few goods on the ship, and sail into the horizon, until the player reaches a port with a demand...
---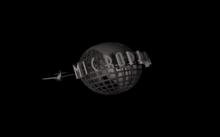 1942: The Pacific Air War 1994
1942: The Pacific Air War is a flight simulation set in World War II, more specific the Pacific War between Japan and the United States. The focus is on the realistic simulation of the ten aircraft, this means for instance that there is no indicator for ammo. The game features...
---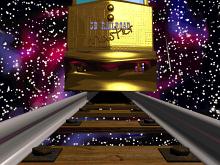 3D Railroad Master 1998

---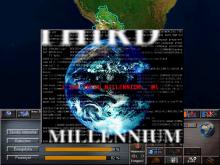 3rd Millennium, The 1998

---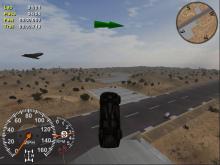 4x4 EVO 2 2001

---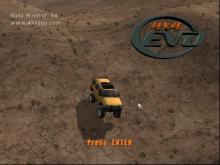 4x4 Evolution (a.k.a. 4x4 EVO) 2000

---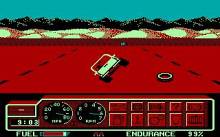 4x4 Off-Road Racing 1988
As well as recreating off road racing, this game has considerable capability to upgrade your vehicle. There are four choices of vehicle on offer, each of which has its own weight/top-speed/build strength and so on, and thus is suited to different circuits. You can also buy upgrades and repairs, including...
---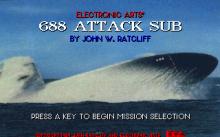 688 Attack Sub 1989
An early submarine game with ten missions which can be played with both American and Soviet attack submarines. The game focuses on realism with several stations the player can use (sonar, weapons, navigation, helm, radio and periscope) but most duties can be delegated to crew members. The graphics are mostly...
---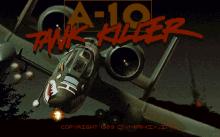 A-10 Tank Killer 1989
This simulation puts you in the cockpit of the A-10 Thunderbolt II, which is also known as the "Warthog". As the game's name implies, it is used mainly to hunt enemy tanks, but also for destroying roads and bridges You are armed with 30mm Avenger cannon which can fire around...
---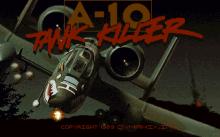 A-10 Tank Killer v1.5 1991
Updated version of Dynamix' oldie flight sim A-10 Tank Killer from 1989. This one was released after their huge success with Red Baron two years later and features additional missions including a Desert Storm scenario, overall improved graphics and sounds. But essentially it is very much the same game. Unlike...
---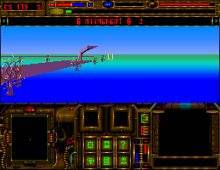 A.G.E. (a.k.a. Advanced Galactic Empire) 1991
Sequel to Galactic Empire.A.G.E. (= Advanced Galactic Empire) is an early first-person space/adventure hybrid from Coktel Vision. Both games sports a fast 3D engine. As you pilot your spacecraft around the planets and stars, engaging in space combat and conversation with other characters, you unravel the Conquer the Universe plot....
---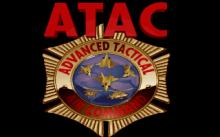 A.T.A.C.: A War on Drugs 1992
Lead the secret war on illegal drugs in South America! Wage war against drug barons with advanced weaponry such as F-22 fighters and AH-64 helicopters. Destroy their drug pipeline to starve them of cash, but don't hit the civilians or you may get kicked out of the country! The drug...
---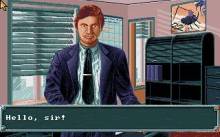 A320 Airbus 1992
Whoa! I knew it wasn't easy to fly a plane, but this was really hard! Even with the manual I was hardly able to complete the take off. I guess this is why I hate flight simulators (yup, I really do). Still I have to say, that this one is...
---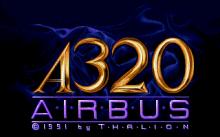 A320 Airbus (Edition USA) 1993
A320 Airbus (Edition USA) is to successor of A320 Airbus (Edition Europa) which focuses on a realistic simulation of flying. The main difference is a new flying area which covers the USA between the Western and Northeastern coasts with about 240 airports. Additionally the flight physics are further improved. During...
---
Abrams battle Tank 1988
Take the most powerful NATO tank, the M-1 Abrams, in 8 difficult missions against the Warsaw Pact forces. The four tank stations and the other aspects of the tank are quite nicely simulated, with different types of cannon rounds, coax machine guns, and all that. There's also the independent turret...
---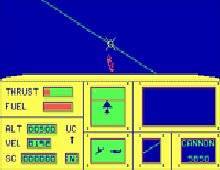 Ace 1986
A huge enemy fleet has invaded the southern shore of the U.S. Dozens of tanks and helicopter gun-ships are rolling over Tampa, Florida and through Atlanta, Georgia. Squadrons of enemy fighters are swarming through the air over South Carolina and are heading for Washington, D.C. For the first time in...
---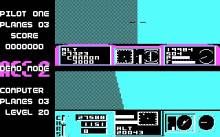 ACE 2 1987
A solid follow-up to ACE, although not as fun to play as the original. Similar to its predecessor, ACE 2 is an oldie head-to-head air combat flight sim set in modern days of aviation. The game has a very strong arcade feel, as all the missions you fly are nondescript...
---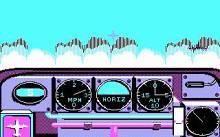 Ace of Aces 1987
Ace of Aces is a 1st person, 2D flight simulation. You're onboard a British RAF Mosquito, maverick fighter bomber. Your mission ... stop enemy trains, intercept the terrible german V-1 buzz bombs, sink the german U-boats and down the Nazi bombers. Are you ready for this challenge?...
---
Aces of The Deep 1995
Take command of one of seven German U-Boats during WWII and hunt down and destroy allied convoys. This is never an easy task since their escorts and aircraft are waiting to ruin your day. The level of realism, and with it the difficulty, can be set by enabling or disabling...
---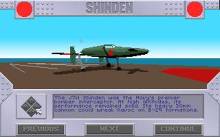 Aces of The Pacific 1992
Dynamix/Sierra's answer to the Lawrence Holland Air Combat Trilogy. This game includes an incredible amount of aircraft and ships. In contrast to BattleHawks 1942, this game features ground attack missions and land-based aircraft in addition to anti-shipping strikes and carrier-based aircraft. You can fly for the US Navy, Army Air...
---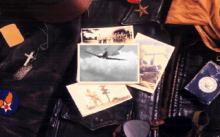 Aces over Europe 1993
Sequel to Aces of the Pacific, Aces over Europe takes place in the Western Theater of Operations during WW2. Fly fighters and fighter-bombers for either England, Germany, or the United States, escorting heavy bombers, attacking ground troops, or just taking control of the skies over Europe. Aces over Europe features...
---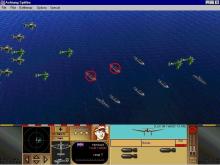 Achtung Spitfire! 1997
Games Domain review says it all about this underrated strategic flight simulation:"Achtung Spitfire (AS) is billed as the "prequel" to Over the Reich (OtR) since it covers the time period from 1939-1943, which immediately precedes the time period of OtR. The games share the same interface and flight engine, though,...
---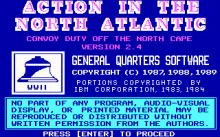 Action in The North Atlantic 1989
Action in The North Atlantic is a 2D, CGA naval simulation. You take the role of a British or a German battleship captain during "Battle of North Cape" operation in 1943. There a two different game types: In the tactical mode you are the Commander of a single battleship and...
---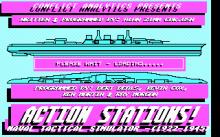 Action Stations! 1990
Action Stations is a Naval Surface Combat Tactical Simulation covering the years 1922-1945. The game treats thoroughly in detail smoke, starshells, flares, searchlights, radar, shore batteries, stack gasses, aircraft recce and spotting, burning oil slicks, capsized hulks, weather and more. Ship classes go from PT Boats to Battleships and represent...
---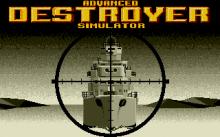 Advanced Destroyer Simulator (a.k.a. B.S.S. Jane Seymour) 1990
Advanced Destroyer Simulator (ADS) is a naval combat simulation set in World War 2. It was the first naval simulation to use real-time filled 3D graphics. Its style and mechanics are reminiscent of Epyx's Destroyer (1986).ADS simulates the H.M.S. Onslaught, a British destroyer of the O-class fitted with three cannon...
---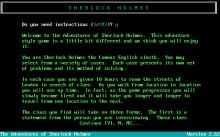 Adventures of Sherlock Holmes, The 1990
A good example of the difference a little multimedia can do, the Adventures of Sherlock Holmes plays like a textmode proof-of-concept of the better-known Sherlock Holmes: Consulting Detective. The basic investigative elements remain the same: managing time dashing to various locations around Olde London Towne in search of clues, but...
---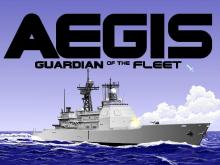 AEGIS: Guardian of the Fleet 1994
AEGIS: Guardian of the Fleet is a simulation of the U.S. Navy's Ticonderoga class guided missile cruiser. It features over 100 missions in seven battle sets and a training area, as well as a detailed "Warbook" full of interactive weapons/platform information.The main focus of the game is the realistic simulation...
---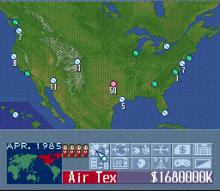 Aerobiz Supersonic 1993
One of the very few business simulations released for the Super Nintendo (the version for SEGA Genesis was also made), Aerobiz Supersonic from KOEI is a fun airline management game that is not as complex (in terms of the economic model) as Airlines, but is still quite challenging and realistic....
---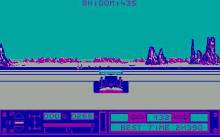 African Riders 1989
The game tries to represent the African part of 11th Paris-Dakar rally route, which in the game takes place in Tunisia, Algeria, Niger, Burkina Faso, Mali, and Senegal in 1988-1989.Controlling his(her) car in third-person 'behind the car' view, player should drive through the marked path in Sahara. When player loses...
---