Old-Games.com: 9000+ Games to download
Search a Classic Game: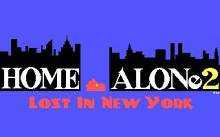 Home Alone 2: Lost in New York 1992 Arcade action
Home Alone 2 - Lost in New York is the sequel to Home Alone, two arcade games based on the hit movies of the same name. Home Alone 2 was made by Capstone in 1992. Kevin is lost at the airport and accidentally boards a plane for New York. Two villains from the previous Home Alone game, Harry and Marv, discover Kevin's whereabouts and decide to get their revenge. In each of the four levels you guide Kevin as he runs away from Harry and Marv who are trying to catch him. You avoid the crooks by luring them into...
---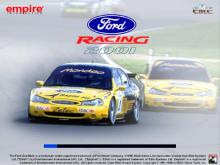 Ford Racing 1999 Simulation
Ford Racing is another car racing game published by Empire Interactive. Ford Racing includes 12 different Ford cars, ranging from race-tuned showroom vehicles such as the F series, or the Mustang, to the pure race Taurus, the star of the NASCAR circuit and also the concept cars such as the GT90. The game features stunning hi-resolution 3D graphics, super hi-res textures and team colors. Ford Racing (US version) also features additional race cameras - views including: Bumper-cams, In-car cam - (including 3D vehicle-interior and steering-wheel models), Mid- & Long-distance Chase-cams, Rear-view / Mirror-cam and Motion-cam. You can choose from two...
---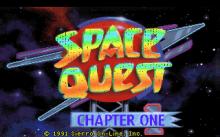 Space Quest I: The Sarien Encounter VGA 1991 Adventure
Poor Roger Wilco. While our ace-janitor was taking a nap in the utility closet, the evil Sariens attacked the starship Arcada, murdered the rest of the crew, and stole the Star Generator. This is a tool that can turn a barren moon into a blazing sun, but I bet I the Sariens' intentions are a lot less noble. Now it's up to Roger to stop them. The future of the galaxy lies in his, rather clumsy, hands! But first you'll have to find a way for Roger to get off the Arcada before it explodes. You have fifteen minutes... Space Quest...
---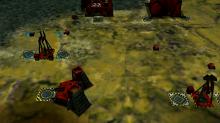 Machines 1999 Strategy
Machines is an average RTS game with similarities to Command & Conquer and several other titles in the genre. Both sides in the conflict have the same units and features, distinguishable only by different colors. The premise is that the human race died out (no reason given) and their machine creations continue to colonize worlds with no purpose other than simply carrying out their programming. While playing a campaign mode is normally the focus of a real-time strategy game, Machines' strength lies in its skirmish scenarios. While the weak storyline results in a lackluster campaign mode compared with successful games of...
---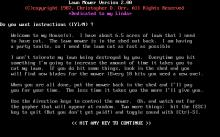 Lawnmower Man 1987 Arcade action
Lawn Mower is a text-only action game, in which you play, well, a lawn mower. Of course, this is not too interesting in itself, so there are some catches. First of all, you have to mow the entire lawn in a certain time. Furthermore, you earn money for mowing, and the less time you need, the more you earn. To save time, you can change the mowing speed, but be careful: if you go too fast, you'll hit some things not intended to mow, thereby getting a time penalty and damaging the mower. After ten "hits", you must replace the...
---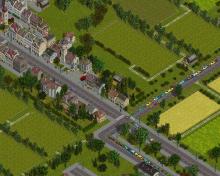 Traffic Giant 2000 Simulation
At one time or another, you are bound to have been annoyed by the inadequacies of the public transport system, with its eternal waiting times, traffic jams, too expensive tickets, unfriendly staff, dirty and unattractive vehicles. This is your big chance to run a fleet of buses, trams, under and over-ground trains as an enterprising businessman/woman who's goal it is to make a fortune. or else you can play the part of a traffic representative freeing your cities from car traffic with advertising campaigns, offering free tickets, establishing comfortable connections and profiting from the opinion polls. ...
---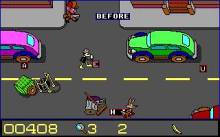 Daffy Duck 1991 Educational
Based on the famous Looney Tunes cartoon characters, the game is educational action for the kids. You are Daffy Duck, and this time you are a Private Investigator (P.I.). The letters are escaped from their words and scattered, where they want. You should find the missing letters and fill the words with proper ones to complete your job successfully and to collect a great amount of money for this not simple task. Completing different themed locations, Daffy will progress from one location to another. Each location represent a single screen, where letters are scattered in random places as well as different words...
---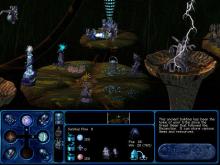 Tone Rebellion, The 1997 Strategy
The Tone Rebellion is a real time strategy game developed by The Logic Factory, makers of the underrated Ascendancy. In this game you will play the part of one of four alien races bent on taking back their lands from the evil Leviathan. It's a classic good vs. evil story, and exceedingly well done. The land has been split into a number of islands - separated and being overrun by the Leviathan and it's minions. You will harvest Tone, the energy fluid of the lands and fight for survival. The Leviathan is corrupting the pools of Tone, and once depleted...
---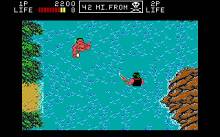 Ikari Warriors 3 1990 Arcade action
Ikari Warriors III is a disappointing last game in Quicksilver's long line of above-average arcade conversions. It's not a bad game-- it's just dead average: nothing in the game is done very well, and there's nothing here to differentiate this game from a hundred other kick-and-punchers. First, the meager plot: two guys, Paul and Vince, fight their way through several stages of action. The object, naturally, is to destroy everything that moves. Most levels are very similar, with the exception of a swimming level which is quite innovative and fun to play. Your weapons include your basic punches and kicks, along...
---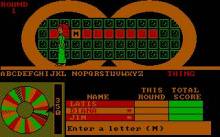 Wheel of Fortune (from Sharedata) 1987 Puzzle
One of the most successful game shows ever made, Wheel of Fortune is a very popular TV program that catapulted Vanna White to stardom as one of the most recognizable TV celebrities. For those who has never seen the show, WOF is a language game that requires both luck and skill. The object is to solve a "hangman"-like mystery puzzle. Three contestants compete, taking turns spinning a huge wheel divided into sections containing various dollar amounts, as well as spaces such as "BANKRUPT", "LOSE A TURN" and "FREE SPIN". If a contestant span a dollar amount, he/she could then guess...
---