Old-Games.com: 9000+ Games to download
Search a Classic Game: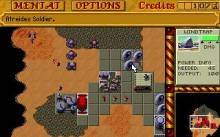 Dune 2: The Battle for Arrakis 1992 Strategy
The story of the planet Dune has produced a legendary book, a legendary movie, and, of course, a legendary game! I am quite sure that if you've come to this page, you've already been a victim of this game! Countless sleepless nights, sleepovers, missed dates... What Wolfenstein 3D was to first-person shooters, Dune 2 is to real-time strategies. I can safely say it's the mother of all modern RTS games. The main concept is well known: watching from a bird's-eye perspective, your job is to build a functional base using the facilities on offer, and create an army worthy of...
---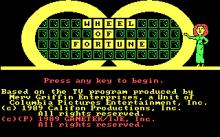 Wheel of Fortune Golden Edition 1989 Puzzle
One of the most successful game shows ever made, Wheel of Fortune is a very popular TV program that catapulted Vanna White to stardom as one of the most recognizable TV celebrities. For those who has never seen the show, WOF is a language game that requires both luck and skill. The object is to solve a "hangman"-like mystery puzzle. Three contestants compete, taking turns spinning a huge wheel divided into sections containing various dollar amounts, as well as spaces such as "BANKRUPT", "LOSE A TURN" and "FREE SPIN". If a contestant span a dollar amount, he/she could then guess...
---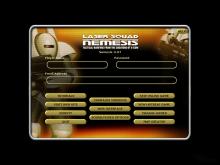 Laser Squad: Nemesis 2002 Strategy
Anyone who remembers the original Laser Squad will feel right at home here as, from what I can remember, not a lot has changed within the actual game mechanics. What is different, and brings a whole new lifespan to the game, is the fact that this is a Play By Email (PBEM) game. There is no single player game apart from the initial tutorial, you just have to jump right in & choose an opponent. Nemesis utilizes "we-go" gameplay, which should be familiar to tactical wargamers. In a nutshell, you make your move and, when your opponent has made his, the...
---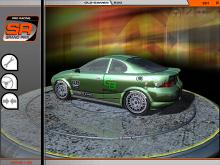 rFactor 2005 Simulation
The keyboard may not lend itself to the racing genre very well, but those who can deal with the keys (or have a compatible controller) will find a solid racing game in rFactor. For any console-based race fans, it's in the mould of Gran Turismo and Forza Motorsport in that it's a simulator and not an arcade game. While this focus will delight hardcore petrol-heads, it may be an overwhelming and intimidating experience for the newbie PC racers. After installation, you'll be tasked with creating a profile that acts as your racing persona. With this done, you're free to jump straight...
---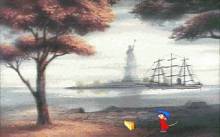 American Tail, An: Fievel Goes West 1993 Adventure
A fun game for kids based on the Disney movie of the same name, Fievel Goes Westfollows the adventures of a young mouse Fievel as he searches for his family in the New World. Both the interface and puzzles are a marked improvement over Capstone's frustrating Homey D. Clown. There is a few action sequences, but they are easy. Overall, a good introductory game that's fun for the whole family. ...
---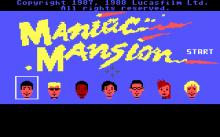 Maniac Mansion Enhanced 1988 Adventure
The Edison mansion has always been a creepy old house on the edge of town. There have been rumors of strange experiments going on and of odd creatures living amongst the Edison family. There is even a story that a meteorite once crashed near the home nearly 20 years ago. More immediately, a girl named Sandy has gone missing from the local highschool and her boyfriend Dave swears that he saw Dr. Fred abducting her. Dave knows that he cannot do it alone and will need help from two other students if he has any hope of infiltrating the mansion...
---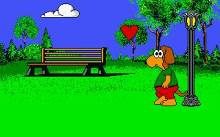 Cartooners 1989 Simulation
Not exactly a game, but a nice little tool to create animated cartoons. There aren't that many options to play around with, but still enough to create some cool cartoon sequences. Since everything is fairly easy, this one is probably more aimed at kids. Gameplay is like mix-and-match-- just pick the backdrop, cartoons, objects, then add text to the blurbs to make a complete comic-book style panel. Animations are cute, but limited interaction with the characters probably means the program is meant more as a "print kit" than a game. Don't ask me why I put this in the educational...
---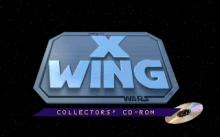 Star Wars X-Wing (Collector's CD-ROM) 1994 Simulation
The enhanced CD-ROM version of Star Wars: X-Wing features 6 new missions, improved 3D graphics, voice, and upgraded sound. In addition, the two Tour of Duty extensions are included: Imperial Pursuit and B-Wing. ...
---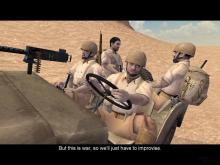 Hidden & Dangerous 2 2003 Arcade action
World War II was a grueling affair. It seems that people somehow find extremely brutal conflicts captivating. The more brutal the conflict, the more exploited it gets in the entertainment industry. Video games are no exception apparently, as we have another WWII action game on our hands. The Czech development team Illusion Softworks, known for their work on Mafia, has taken a rest from modeling goons in pin-striped suits. Instead, they have returned to one of the games that put their company on the map, Hidden and Dangerous. After a few years of waiting, fans of the original are finally...
---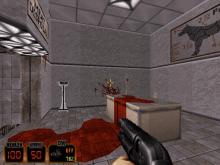 Duke Nukem 3D: Atomic Edition 1996 Arcade action
The Atomic Edition of Duke Nukem 3D contains the three original episodes of the main game, the Plutonium Pak expansion, and many additional features like Windows themes, screensavers, jigsaw puzzles and an image carousel. ...
---