Old-Games.com: 9000+ Games to download
Search a Classic Game: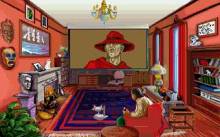 Time Riders in American History 1992 Educational
As the very name of the producer of the game implies, the target group for their products are people wanting/needing to learn. The products would therefore fit perfectly in the edutainment genre. This time you are going to learn (or more likely just brush up on the facts you already know - even if you're not American and US history isn't your major interest) about some of the most important events in American history. The premise of the game is very simple. The evil Dread has started broadcasting false information about major historic events of the US history and it's up...
---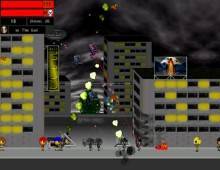 Jetz Fusion 2003 Arcade action
Jetz Fusion is the latest and best Jetz game in a long-run series of freeware action games from Shawn Noel, a talented designer known in the freeware cycle as "Shawn64." The game is a beat 'em up title similar to Little Fighter 2, except that you can fly around the screens with your jetpack, and there is a storyline: you will progress by finishing increasingly tougher missions while collecting new weapons and power-ups. Similar to Little Fighter 2, this game boasts smooth animations and frenetic action. The mission-based approach adds variety to the game. Better still: you always have a...
---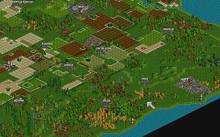 Transport Tycoon Deluxe 1995 Strategy
Transport Tycoon Deluxe (incl. WinXP patch) is nothing more than an upgrade of already magnificent Transport Tycoon. This version was published in 1996 as a facelift for its, already outdated, predecessor. Deluxe edition preserves the original idea and gameplay, but adds some spice in form of premade scenarios, the scenario editor, improved graphics and a few new environments in which you can play (such as desert and winter). Experienced players will be happy to hear that AI has also been significantly improved, so playing against it on a hard difficulty level will not be a breeze, but more of a...
---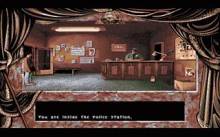 Darkseed 1992 Adventure
One of the most memorable (and few) science fiction- horror games ever released, Dark Seed is an interesting horror/scifi story based on the haunting artwork of H.R. Giger, creator of Aliens. As writer Mike Dawson, you must travel in both the human and alien dimensions to thwart the aliens' evil plans. Interesting premise and outstanding graphics make for an interesting game that unfortunately gets bogged down with too many illogical (and timed) puzzles. A good first effort from Cyberdreams, and *much* better than its horrible successor Dark Seed 2. ...
---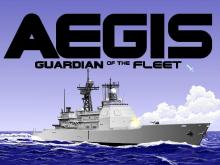 AEGIS: Guardian of the Fleet 1994 Simulation
AEGIS: Guardian of the Fleet is a fun but little-known US cruiser simulation from Software Sorcery, published by Time Warner in 1994. Featuring over 100 missions in 7 battlesets and a training area, as well as a detailed "Warbook" full of interactive weapons/platform information, AEGIS is a more comprehensive title than most sims of its kind. It is too bad, then, that various little unrealistic touches and a cumbersome interface ruin armchair commander Lynn Sims' opinion of the game as expressed in his review for Games Domain: "AEGIS: Guardian of the Fleet is a simulation of the U.S. Navy's Ticonderoga...
---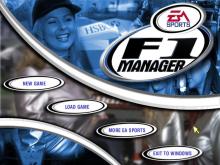 F1 Manager 2000 2000 Sports
F1 Manager 2000 from Intelligent Games is a decent F1 manager game that unfortunately was too bug-riddled in the first release to pose any real challenge to the superb Grand Prix Manager 2 game from Edcom/MicroProse. The game lets you manage an F1 team from the 1999 season, putting you in control of every aspect of the business from negotiating with sponsors, developing car components, hiring employees, to testing, car assembly, and pit stop strategies on the circuit. All tracks, sponsors, drivers, teams and employees have their real names and pictures in the game, thanks to licenses acquired by the...
---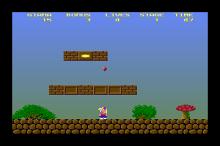 Great Giana Sisters, The 1987 Arcade action
The Great Giana Sisters is a 2D side-scrolling arcade game like Nintendo's Super Mario Bros. After a long and deep sleep, Giana finds herself in a mysterious and evil dreamworld where everything is strange and different. In 32 levels, Giana has to fight against bad monsters, huge spiders and lots of other creatures to find a magic diamond that makes it possible to return to her own world. ...
---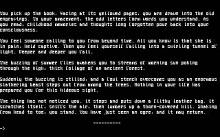 Forbidden Castle 1985 Adventure
One of Angelsoft's better releases, Forbidden Castle is a typical save-the-princess game set in a well-defined fantasy world that is brought to life by detailed descriptions. Puzzles are logical and fun, and some are even original. Most puzzles involve interactions with non-player characters, most of whom are well written and quite memorable. One of my favorites is the mischievous Blue Faerie who would always do the opposite of what you ask her, so getting things you want require a fun exercise of pretending you don't want them. Angelsoft's parser has been much improved from the days of Voodoo Island, and...
---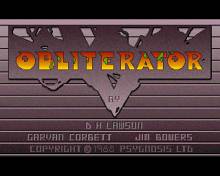 Obliterator 1988 Amiga
Genetically enhanced super-humans were the Earth's emergency defence force, a kind of future SAS. Known as the Obliterators, they had been designed to be alert, brave, swift and above all, very strong. Alas, all but one have now been destroyed during action. When Earth came under attack from the most powerful ship ever built, there was no choice but to send in that last Obliterator. Four vital components spread throughout the ship are vital to its operation. Removal of these would leave it defenceless against Earth's forces. You, as Drak, the last Obliterator must find and remove these components before making...
---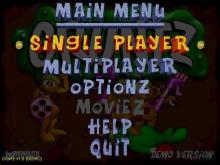 Gruntz 1999 Puzzle
From Monolith Productions comes a delightful puzzler called Gruntz. Its humorous, often childlike approach hides a challenge that could trouble even some of the sharpest adults. In single-player action, your chief objective is to beat the Questz mode, eight four-level, puzzling stages. The game starts out slow with a rather thorough tutorial and a minimum number of Gruntz to control. The challenge is light as you learn the basics, grabbing items like Gauntletz to break rock barricades and Shovelz to dig up holes as well as Toyz used to distract the enemy Disgruntled. Assisting you in learning how to use...
---