Old-Games.com: 9000+ Games to download
Search a Classic Game: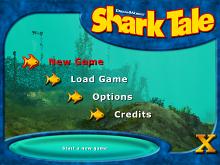 DreamWorks' Shark Tale 2004 Simulation
For those rusty on their fish-film trivia, there have been two major theatrical releases in the last year. Pixar released the smash-hit Finding Nemo in May 2003, and now Dreamworks has just released its own brand of oceanic hijinks with Shark Tale. Here, you'll assume the role of Oscar, a fast-talking fish who ends up in trouble when he takes credit for the accidental-death of a mob boss's son. It goes without saying Oscar spends much of his time in the movie (and the game) avoiding behemoth mob sharks of the literal variety. The latest film-to-game adaptation from Activision, Shark Tale,...
---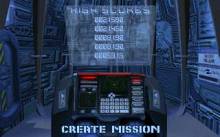 Wing Commander: Academy 1993 Simulation
Wing Commander: Academy is essentially a level editor and an engine without a game. Taking advantage of the franchise's good name, it fails as a standalone title and should have been included with one (or more) of the Wing Commander games as an enhancement package, where it would have been welcomed by fans. Gameplay is built on the solid Wing Commander II flight engine, with a few minor modifications. As good as the basic engine is, though, there's no narrative and thus no real sense of accomplishment. The action quickly grows tiresome. Previous titles in the series offered several types of...
---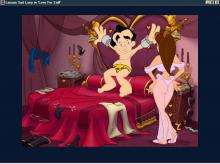 Leisure Suit Larry 7: Love for Sail! 1996 Adventure
Love for Sail! is the sixth game in Al Lowe's Leisure Suit Larry series. Larry unexpectedly receives a ticket to a cruise ship. Upon the arrival of the passengers, a mega-contest is announced. This contest includes various kinds of sports and activities, from bowling to love-making. The winner will get to "score" with the sexy Captain Thigh. Naturally, there is no way Larry can win this contest fairly, so he must use his brains to solve the tricky puzzles of the game, and to cheat his way into the Captain's bed. The game features a context-sensitive interface: clicking on an object...
---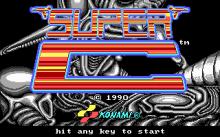 Super C 1990 Arcade action
The alien Red Falcon is back, and planning on taking over the planet Earth. Now it's up to Scorpion and Mad Dog to battle through five levels and save the planet. Based on the arcade game, Super C is the sequel to Contra. Gameplay is a combination of side scrolling/platform and top down view. There is a wide variety of enemies to defeat, starting with earthly locations, and progressing to more alien. To help out, weapon upgrades can be found as the game progresses. Two players can play simultaneously, or one player can attempt to take on Red Falcon himself. ...
---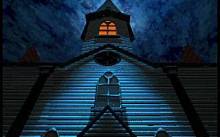 Legacy: Realms of Terror, The 1992 Adventure
Magnetic Scrolls' last game is a hugely underrated adventure game with RPG elements based on its "Magnetic Windows" system last seen in Collection 1 and Wonderland. The cliche beginning (explore your inheritance an archaic mansion) quickly develops into a fascinating and scary horror story full of ghosts, demons, alternate dimensions and dark secrets. Great skill and spellcasting systems lend a strong RPG feel to traditional inventory-based gameplay. Highly recommended, but be prepared for a long journey and some very frustrating battles with the undead. ...
---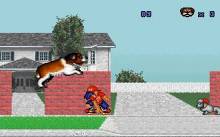 Beethoven's 2nd 1993 Arcade action
Beethoven's 2nd is a platform game where you get a chance to wear the metaphorical shoes of Beethoven - that lovable, big dog from the movie.Your four puppies need to be rescued and brought back to their mom. As a responsible father and guardian you'll first need to find the puppy, avoiding dangers such as bad-tempered cats, mean dogcatchers, acorns which have a habit to drop down just when you pass underneath, and careless skateboarders. You can bark at these opponents to scare them away. And if you'll find a source of water (such as a rubber hose), you can...
---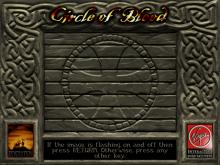 Broken Sword: The Shadow of the Templars 1996 Adventure
Circle of Blood is the first part in the Broken Sword series. It is a third-person point-and-click adventure entirely in 2D. The player controls George Stobbart, an American tourist spending his autumn vacation in Paris. He barely escapes a bombing of a café and decides to investigate the clues left behind by the killer. This eventually leads him to a mystery dating back to the legend of the Knights Templar. The game is entirely in 2D and gameplay is in typical point-and-click fashion. The player moves the character around using the mouse, examines the environment, talks to other people and collect...
---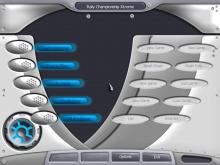 Rally Championship Xtreme 2001 Sports
Rally Championship Xtreme is a 2001 offering of rally games from Actualize. It represents the current state of rallying, the WRC class representing the pinnacle of the sport. Featured are twenty-eight licensed cars including the dominant Subaru Impreza, Ford Focus and other current era cars along with some historic racers like the venerable Lancia Stratos of the early 80's. Multiple game formats are offered, all requiring realistic racing strategy to succeed. You even have a co-pilot barking directions at you while you navigate terrain of all types. Over twenty-eight tracks are offered including rallies in Britain, the Arctic, USA and...
---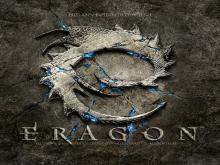 Eragon 2006 Arcade action
It is said that powerful dragon riders protected once the lands of Alagaesia, but Galbatorix murdered them and claimed the throne (the game doesn't say why or how, the book does however). Now this is the perfect setting for a young farmboy named Eragon to go hunting in the nearby mountains, called "The Spine", and be presented with a beautiful bright blue stone. In fact this was one of the last dragon eggs so, as the egg hatches, the boy finally takes the first step in fulfilling his destiny. He names the female dragon Saphira for her sapphire color. One day...
---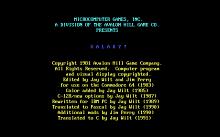 Galaxy 1991 Strategy
Galaxy is a superb fan-made remake of a classic Avalon Hill game of the same name, designed by Tom Cleaver and released for the Commodore Business Machine (CBM) 8000 in 1981. In this simpler precursor to SSG's classic Reach for The Stars, you vie against computer players for control of the galaxy in traditional turn-based style. Victory goes to the empire with the most planets at the end of either a preset or random number of turns. The game uses a simple character based screen, requires all the strategy of chess, and just a little luck. Each player starts with a...
---