Old-Games.com: 9000+ Games to download
Search a Classic Game: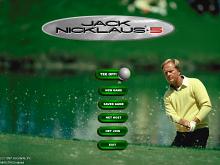 Jack Nicklaus 5 1997 Sports
When Accolade released Jack Nicklaus 5 in 1997 it happened without much prior notice and some surprise - afterall, it hadn't even been a year since Jack Nicklaus 4 had hit the shelves and announced Accolade's intentions to rejoin the world of viable golf computer simulations. As welcome as JN4 was to some gamers, JN5 was a quantum leap ahead of its predecessor. Turning to polygonal 3D golfers using motion-capture technology, JN5 employs a technique resulting in exceptionally smooth and accurate golf swings. You have complete control over camera angles with TVCam - which allows unprecedented views from anywhere on the...
---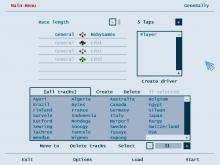 Gene Rally 2002 Arcade action
The freeware racing game GeneRally, just like Slicks 'n' Slide, is great fun. Its exciting, fast and twice as fun with friends, everything you'd expect from this type of game. But GeneRally goes a step beyond Slicks 'n' Slide, with its full 3D tracks and vehicles, not to mention amazing(and free) track editor. The tracks are really the best thing in GeneRally, since the rest has been done over and over in Slicks'n Slide and its many clones. But even though that sounds like a bad thing, it really isn't since the tracks add a new dimention(literally) to the tried and...
---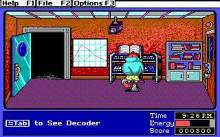 Super Solvers: Outnumbered! 1990 Educational
One of the education games aimed for older elementary students, from The Learning Company's classic Super Solver's series. The Master of Mischief is up to his old tricks and now is trying to take over the Shady Glen TV Station, with the help from his robot Tele. Now the Super Solver must move around the TV Station catching Tele and avoiding the discs Tele tosses at you and hot wire, with a remote control and use your Math skills to get clues of where The Master of Mischief is hiding. ...
---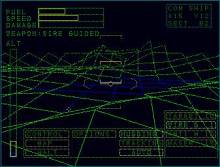 Air Support 1992 Amiga
Although Air Support can certainly be classed as a simulator, it takes a different approach normally avoided by software houses -wireframe graphics. That's right. If you're looking for fancy head-up-displays and compacted instrument panels then look elsewhere. Although the effect does take a while to become accustomed to, you soon get used to it and eventually to like it. The flying and ground force sequences are secondary to the strategy side of the game. The battle map is where most of the strategy takes place. From here you can call up the databases on vehicle types, view the mission briefing and direct...
---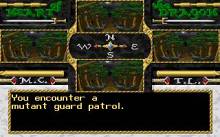 Heart of the Dragon 1990 Amiga
Step into an oriental world of mysticism, magic and martial arts mania courtesy of this thump 'em up which has 192-colour arcade screens and 3-D graphics. Assuming the persona of Tommy Lee. Kung Fu expert and superstar, you have to overcome the nefarious sorcerer, Li-Kuan, which is a hard task for the thick-skulled and brawny hero. Luckily, help is at hand in the shape of austere, snowy-haired ascetic. Master Chi. He will assist in the quest with magical powers of levitation and deadly psionic blasts. Travelling around the country brings many gifts including magical aids and healing potions. These have the...
---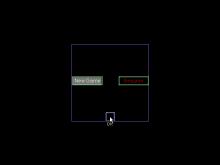 Cosmology of Kyoto 1995 Adventure
One of the most unique and thought-provoking games ever made, Cosmology of Kyoto is a fascinating tale of religion, history, and superstition that ranks among the least-known old games of all time. The game is set in the 10th and 11th centuries AD, during the Heian period in Japan when Kyoto was known as Heiankyo. The game includes episodes drawn from a large body of tales, legends and illustrated literature produced during or after the Heian period. These vignettes are edited into interactive, experiental forms, to allow the user to realistically sense the worldview and lifestyle of an ancient time....
---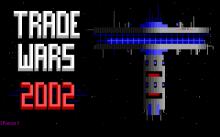 Trade Wars 2002 1990 Arcade action
Much like Elite, Tradewars 2002 is considered a space trading game, but it gives you a perfect mix between strategy and action by allowing you to play against other people and giving you options such as building citadels and ports. A text based game who found it's popularity by being played through dial-up BBSs, Tradewars has evolved dramatically since it's first release. It now allows multiplayer action and is easily playable over the internet through any telnet client. You can also set up your own server for people to play at and it's still costs nothing to play. ...
---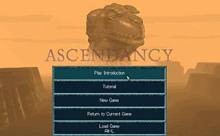 Ascendancy 1995 Strategy
Ascendancy is a truly unique and groundbreaking game. However, it never received the popularity and praise it should have, because it lacked one thing: an adequate computer AI. The lack of challenge unfortunately made it quite boring for experienced players. This overshadowed all the great features and potential Ascendancy had to offer. Thankfully, an AI patch was released which will make the computer much smarter and tougher, and will make this game really shine like it was supposed to from the beginning. The game itself is a space strategy game that bears a slight resemblance to the Master of Orion series....
---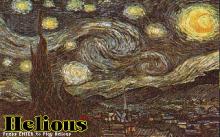 Helious 1993 Arcade action
Helious is a game where you must maneuver a balloon through levels without popping it. As you maneuver the balloon, air is released and if too much air is released, you also lose, adding some strategy to the game. As the levels progress, the levels get various dangers added such as pins, rain, turrets that shoot at you, and more. Some areas even require your balloon to be small enough to go through which will mean letting out additional air. You will also be able to get items to throw at any enemies you encounter as you get into higher levels. ...
---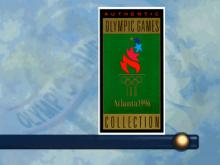 Olympic Games Atlanta 1996 1996 Sports
Official licensed product of the Atlanta committee for the Olympic Games, Inc. The was the first true 3D multi-event sports game with 15 sporting events (100 meters, 400 meters, 100M crawl, Javelin, Hammer, Discus, Long Jump, Triple Jump, High Jump, Pole Vault, Fencing, Rapid Fire Pistol, Weight Lifting, Archery, Skeet Shooting) that mirrored those in the actual Atlanta '96 games. The game supported up to 8 players, competing in arcade style games and Olympic style tournaments. Commentary was by BBC Radio 5's Alan Green. ...
---