Old-Games.com: 9000+ Games to download
Search a Classic Game: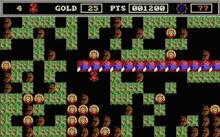 Rockford 1987 Puzzle
Remember the great BoulderDash which you played so much on your Commodore 64? Well get ready to play an almost identical game again and experience some great gameplay again. Rockford was originally based on Boulder Dash but offers different themes on each level from a kind of Indiana Jones theme to a space theme. The game is pretty simple where you have to pick up as many diamonds as you can before the time run out. A good game if you are into arcade games. ...
---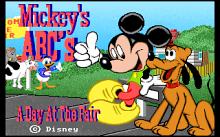 Mickey's ABC's: A Day at the Fair 1992 Educational
Mickey's ABC's: A Day at the Fair is an educational game for pre-schoolers, aimed to familiarize them with the alphabet. The game is a licensed product featuring Mickey Mouse and other Disney characters. The player has the choice between two scenarios, Mickey's home and the fair. In each of those, Mickey can perform 26 actions; each representing a letter from the alphabet. For example, if the letter "i" is pressed at the fair, Mickey eats ice cream. ...
---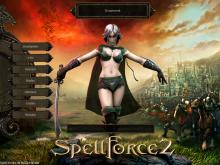 SpellForce 2: Shadow Wars 2006 Role playing
SpellForce 2 - Shadow Wars blends the genres of real-time strategy and role-playing with surprising success. It's a marriage of two genres that are not unfamiliar to one another but rarely have the two been combined in such a full-blown manner. The game is literally one part real-time strategy and one part action-paced role-playing rolled into one -- and it works. The story is standard videogame fantasy stuff; it's pretty cheesy and not all that compelling. You play a Shaikan, a human whose blood is mixed with that of a dragon, which gives you the ability to resurrect other fallen Shaikan;...
---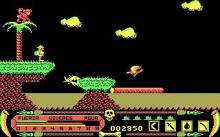 Livingstone 1986 Arcade action
Livingstone, I Presume? is a video adventure technologically almost identical to Goody, however this game has a more complex map and an obligation to alternate among three weapons and a pole that the player has from the beginning of the game.The name of the game indicates a tour around each of the searches of David Livingstone that carry out the journalist Henry Morton Stanley in Africa in the 19th century. There the resemblance to reality ends and turns into a platform game. ...
---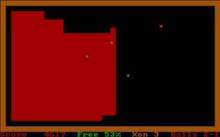 Antixonix 1985 Puzzle
Styx in another style. ...
---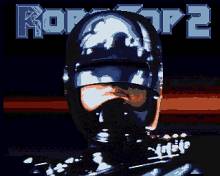 Robocop 2 1990 Amiga
The Robocop movie has many episodes, so the game version of the story also has. You play the happenings of the 2nd movie. Much better graphics and sound than in the first version. ...
---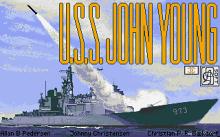 USS John Young 2 1992 Simulation
Two fun arcade-style single-ship simulations from Magic Bytes, USS John Young 1 and 2 are short on realism but long on old-fashioned fun and attractive graphics. Taking place in a hypothetical modern day, the games offers only 4 missions to choose from, ranging in difficulty from easy to difficult: convoy attack, platform attack, submarine attack, and battle fleet war. The only difference between them is in the number of enemies, and the type of target you must destroy. In a novel twist to the genre, you can choose battle locale after choosing a mission. There are four areas you can choose,...
---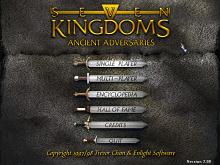 Seven Kingdoms: Ancient Adversaries 1998 Strategy
If you enjoyed the excellent strategy game Seven Kingdoms then I really don't need to sell this enhanced version of the history sim to you. This time around, it's got more nationalities, completely new scenarios (15 more than last time), new gods, and an extra-devastating Advanced Weapon. After an impressive introductory sequence, you can choose to start a single- or multiplayer game, look through an encyclopedia chock full of relevant information and pictures dealing with different aspects of the game, or view the Hall Of Fame of successful Empire Builders. There is also a comprehensive 13-lesson tutorial that covers all of...
---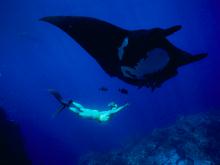 Bluewater Hunter 1999 Sports
Sponsored by "Body Glove" brand of bodysuit, Bluewater Hunter is an interesting underwater hunting game that immerses you in the dangerous world of freediving. Your goal is to hunt the world's largest trophy gamefish in 6 dive locations, using realistic equipment and taking into account the laws of physics. The game does a good job of modelling underwater environments in 3D. The adrenaline rush of seeing a giant gamefish emerge from the murky waters is palpable, and it's quite exciting to see a menacing shark coming out of the blue, looking for blood. As far as I can tell, game physics...
---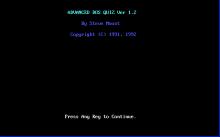 Advanced DOS Quiz 1991 Educational
Advanced DOS Quiz, the successor of DOS Quiz is a game that tests your knowledge of DOS commands. It is also suitable for companies who want to test their employees although the author suggests that it is too advanced for a normal office environment. The quiz itself consists of a normal DOS environment and an info screen which tells you what to do. You answer a question by typing the right command. If you don't know, you can simply skip to the next exercise. After finishing all 20 questions your success rate is shown and you can play the same questions...
---