Old-Games.com: 9000+ Games to download
Search a Classic Game: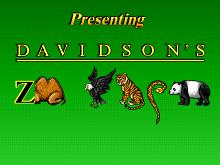 Zoo Keeper 1994 Educational
No, this is not the classic Taito game of the same name. Rather, Zoo Keeper is another excellent edutainment title from Davidson & Associates. Designed for toddlers aged 1-6, Zoo Keeper teaches kids about more than 50 different animals from aardvarks to baboons to whales and zebras. While older kids are likely to become bored with the limited animal information and simple game, Zoo Keeper will keep younger gamers clued to the screen with its funny cartoon animals and good gameplay. The premise in the game is that you serve as temporary zoo keeper whose job is first to fix damage...
---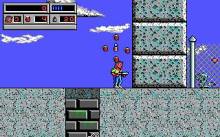 Bio Menace 1993 Arcade action
The CIA has learned that gigantic mutants are wreaking havoc in Metro City and their sources say that the destruction is caused by a scientist calling himself Dr. Mangle. For this reason, they send Snake Logan, the CIA's top secret agent, on a dangerous mission: fly over Metro City, investigate what's going on, then report back to the captain. Unfortunately, Snake's plane is shot down, forcing Snake to walk the streets and kill mutants.There are three episodes in this game: In "Dr. Mangle's Lab" and "The Hidden Lab", Snake must destroy two labs and Dr. Mangle himself. Just before he...
---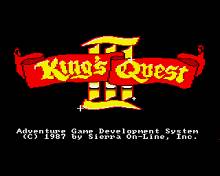 King's Quest 3 1986 Amiga
This episode is called: "To Heir is Human" Two years after the marriage of King Graham and Queen Valanice they bore a twin--Prince Alexander and Princess Rosella. Everything was fine until one day when the evil wizard Manannan kidnapped Prince Alexander. The game starts when Prince Alexander approach to 18 and decide to work towards an escape. ...
---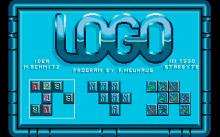 Logo 1990 Puzzle
Logo features three independent puzzle games with 120 levels each. The main motivational factor are digitized, more or less naked women that appear between levels. All levels have to be solved within a time limit and a password is given once every five levels. In game one and three, all moves can be undone. In the first game, the player needs to recreate a stone combination shown in the lower part of the screen. To do so, he places a single stone on the playfield. However, each stone also has a value between one and four which needs to be matched....
---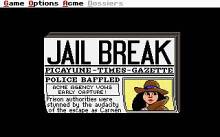 Where in The USA is Carmen Sandiego? (Enhanced) 1992 Educational
Undoubtedly the most successful edutainment franchises, the Where in [xxx] is Carmen Sandiego? is Broderbund's flagship series that has spawned numerous sequels, TV shows, and even board games. Premiered in 1985 with Where in the World is Carmen Sandiego?, subsequent releases have sold millions of copies collectively worldwide. But until multimedia CD-ROM versions of the game appeared in 1995, the individual Carmen Sandiego titles were not all blockbusters. The premise behind every Carmen Sandiego game is identical: starting out as a rookie detective, your job is to track down a gang of thieves who are stealing the world's (or the...
---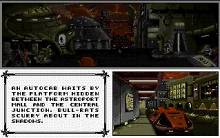 B.A.T. 1990 Amiga
This is a wonderful role playing adventure more than two years in the waiting. BAT stands for the Bureau of Astral Trou-bleshooters, and as one of their best agents, based on Terrapolis you are summoned for a new mission. Vrangor, a brilliant but mad scientist and Merigo a small time hoodlum have announced their intention to detonate huge bombs in Terrapolis, the largest city on Selenia. The ultimatum, leaves the government only ten days to evacuate the city and turn it over to the madman. The planet is in mortal danger, the countdown has begun and it is up to...
---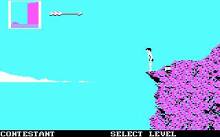 World Games 1986 Sports
I am sure everyone has heard of Summer Games, Winter Games and even California Games - World Games still remains one of the least known of that series. Nonetheless this one has always been my favorite since back in the old C64-days. The mixture is just ingenious and all of the events are big fun - especially with some friends, some snacks and enough drinks of your choice. This game is a guarantee to bring a smile on your face. Some of those lesser known national sport-events are packed into this nice game and a olympic environment has been created around...
---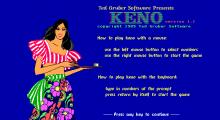 Keno 1989 Strategy
Keno is a simple, no frills adaptation of the popular casino game. You must pick up to fifteen numbers out of eighty total. Once you've done that, the computer will choose twenty random numbers. If any of the numbers you chose are the same as the ones that came up during the random drawing, you win a prize. If you pick more numbers, the maximum prize will also increase - but it'll also be harder to win the minimum $1 payout. ...
---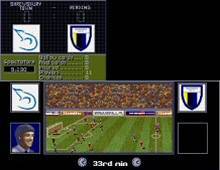 Manager, The 1991 Sports
The Manager is a variant of Bundesliga Manager Professional. It has the same gameplay and visuals, but features the English football (soccer) league instead of the German Bundesliga. Acting as the manager of a 3rd division team, it is your mission to negotiate with sponsors, hire or get rid of players and choose the best tactics to win every match and keep the club afloat. The right decisions can even get the club get promoted to the Premier League. The game includes a complete database of the 92-93 season of the English League. ...
---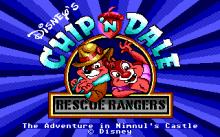 Chip & Dale in: Rescue Rangers 1990 Arcade action
This is a fun platform game developed in by Hi-tech Expressions, starring adorable chipmunks Chip & Dales as they don the role of rescue rangers. Avoid the menacing dogs and traps along the way. Overall, a fun game that is a little too short and is only marginally above average. Good for those with not-so-good reflexes :) ...
---