Old-Games.com: 9000+ Games to download
Search a Classic Game: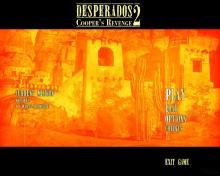 Desperados 2: Cooper's Revenge 2006 Strategy
Desperados 2: Cooper's Revenge improves on the original by offering up full 3D graphics and an optional 3rd person perspective. Unfortunately, the new title suffers from a number of frustrating interface problems and some truly unimpressive AI. The basic western setting is still as strong as ever, thankfully, but the overall mission design isn't quite as impressive as it was in the original. The story here is a bit jumbled. Told through a series of awkward and grainy still shots, the main thrust of the plot is that Cooper's brother has been killed (we think) and he's out to find out...
---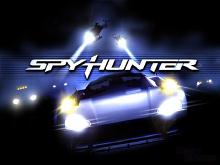 SpyHunter 2003 Arcade action
Bally/Midway's classic top-down car combat game gets a 3D face-lift with this version of Spy Hunter for home computers. Players once again drive through deadly streets behind the wheel of a gadget-equipped super car known as the G-6155 Interceptor. Familiar elements include a Weapons Van that outfits the car with the latest in high-tech weaponry, the return of enemy vehicles "The Enforcer" and "Mad Bomber," and Henry Mancini's classic Peter Gunn theme, re-recorded by rock group Saliva. Players will also be able to use machine guns and missiles on offense, as well as oil slicks and smoke screens on defense...
---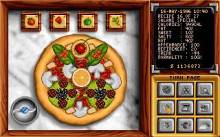 Pizza Tycoon 1994 Strategy
"So you wanna be a gangster?" Actually, this isn't exactly 'Goodfellas', but it is one hell of a game! It starts off where you are a no-body with a bit of loose cash, who just happens to want to buy into the restaurant market. Unfortunately this is the pizza world, lead by Italy's top business men, oh yeah, and of course the mafia. Your aim is to become the world's biggest company, and you will be wanting to reach your aim by any means possible. This includes bribing governors, advertising, investing, buying more shops, oh yeah and of course starting your own crew...
---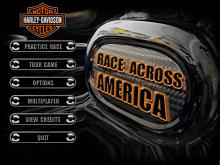 Harley-Davidson: Race Across America 1999 Simulation
Developed by G2M and published by WizardWorks, Harley Davidson: Race Across America is a motorcycle racing game, where the tracks you race on are actual U.S highways and roads that cross locations like Arizona and Colorado. Most of the locations feature lots of deserts and mountains and the highways and roads are very windy. There are a few game modes for you to play, including a Tour mode, in which you race in all locations and highways on your route to cross the USA. There is also a Practice mode so you can season your racing skills before entering the real...
---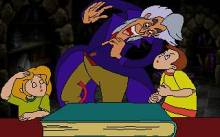 I.M. Meen 1995 Educational
I.M. Meen is a real tough call. As an arcade game, it excels as a Doom-era knock-off. As an educational product, it leaves much to be desired, even if you decide to label it "edutainment." Imagine playing Doom, except every so often you come across a scroll which shows you a passage and you must fix the grammatical mistakes in it before moving on. If you enjoy first-person shoot-em-ups, this one could be right up your alley, as long as you don't mind the occasional grammar lesson. Even adults could have fun with this one. The problem, though, is that Simon...
---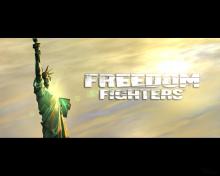 Freedom Fighters 2003 Arcade action
Freedom Fighters offers a blend of strategy and action as players fight to reclaim New York City from Soviet invaders. After winning the Cold War, the Soviet Union launched a nuclear missile at Washington, D.C., killing the President. Soldiers then started flooding across Canadian and Mexican borders to establish control in each of the largest U.S. cities. Cast in the role of a New Yorker whose brother was kidnapped by the Red Army, players must solicit and then lead a group of ragtag freedom fighters to accomplish various objectives. From an underground base in the sewers, players plan out their missions...
---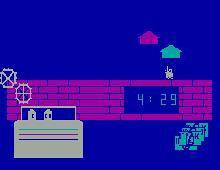 Cartel$ & Cutthroat$ 1985 Simulation
Cartel$ & Cutthroat$, aside from being master designer Dani Bunten's first game for the PC, is notable for being one of the first business sims in existence that remains almost two decades later as one of the best. 1-8 players compete for profit in this simulation of cut-throat competition that is a perfect by-the-book illustration of the basic tenets in finance and economics. For starters, the game's manual is so well-written and comprehensive that you could read it as an introduction to economics without ever playing the game: it's chock full of simple-to-understand explanation of marginal costs, Consumer Price Index, financial...
---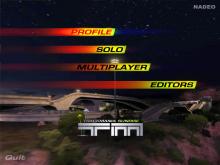 TrackMania Sunrise 2005 Puzzle
This follow-up to the original TrackMania adds new tracks and automobiles to the fast-paced, online-enabled racing gameplay. Two additional single-player modes, "Platform" and "Crazy," are included to offer new challenges to TrackMania veterans. ...
---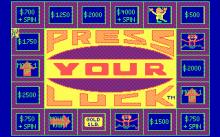 Press Your Luck 1988 Puzzle
Based off of the 80s game show of the same name, Press Your Luck allows you to play as one of three contestants in both a quiz round, and a shot at the "big board." Correct answers in the quiz round give spins for the board round. Spins give you the power to dictate whether you will use them yourself, to increase your total prize money, or force them on others in the hopes they will land on a Whammy. One Whammy will erase a contestant's score, and four will remove them from the game. This represents the only "home game"...
---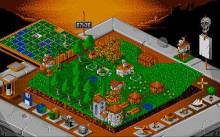 Ultimate Domain (a.k.a. Genesia) 1994 Simulation
Ultimate Domain is a game of kingdom building set in the mythical land of Genesia. The game has an isometric view point, and allows you to watch as your people work, play, and suffer, in real time. You must build up your kingdoms infrastructure, grow food, mine minerals, produce building materials, conduct research, and create armies. You may engage in diplomacy with your neighbors, but eventually conquest will become essential for expansion. There is an underlying sub-plot that must be achieved as well, there are nine magical jewels scattered around the land, and you must retrieve at least seven of...
---