Old-Games.com: 9000+ Games to download
Search a Classic Game: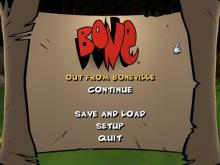 Bone: Out from Boneville 2005 Adventure
The creators of LucasArts' sadly canceled Sam and Max: Freelance Police band together to bring a different thoughtful comedy adventure to PC gamers. Based on the comic compilation by Jeff Smith, Bone: Out From Boneville follows the adventures of the three Bone cousins. Fone Bone is the classic everyman hero, occasionally burdened by self-doubt but blessed with a good heart that always sees him through. Phoney Bone is cynical and greedy, but his sensibilities often provide a needed balance to Fone's optimism. Smiley is as Smiley does -- which usually means a lot of smiling, no matter how desperate the...
---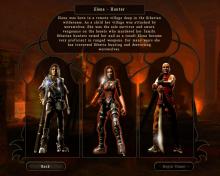 Chosen, The: Well of Souls 2006 Role playing
Players must square off against armies of demons, devils, and other horrific creatures in The Chosen: Well of Souls. Set at the turn of the 19th century, gamers have to deal with a world cast into chaos by the evil sorcerer Marcus Dominus Ingens. Ingens eliminated every powerful alchemist in the world, only to trap their souls and command them to unleash creatures like werewolves, vampires, and zombies across the land. The Mystery Guard Fraternities train hunters to combat these demons, and players can choose Frater Simon, Elena, or Tong Wong to do the dirty work. There are more than...
---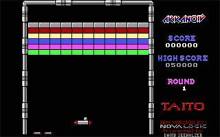 Arkanoid 1988 Arcade action
Bats and balls.. bats and balls... Breakout involved trying to deflect a bouncing ball with a padel (while keeping it in play) so that it smashed into a wall of coloured bricks. Not only was it simplicity itself, it was also more addictive then covering yourself in peanut butter and thinking about nuns... yeah! So anyway, Arkanoid is a demon hell-spawned clone of Breakout; a silly, silly plot (something about spaceships and "space walls"), more features, better graphics, about a quadrillion (it's a word!) times more addictive than the original! The biggest improvement is the addition of powerups that fall down...
---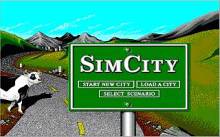 SimCity Classic 1992 Simulation
No two ways about it, this is the original king of the Sim games! I can remember playing this game in school; in fact it was one of my first interactions with computers besides video game consoles. The premise of the game is simple: build, manage and sustain a city from the ground up. You zone land, guide traffic, and appease your citizens. Using the natural boundaries and landforms your goal grows into maximizing your lands potential. Just hearing this description makes the game sound kind of boring, I'm sure. But it's actually very absorbing. Once you start seeing people moving in,...
---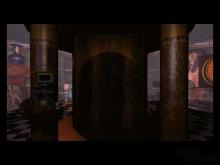 Drowned God: Conspiracy of the Ages 1996 Adventure
Drowned God was published sometime in 1996 and sailed forth to wreak havoc on the composure of many of the prophets of adventure gaming. It was anticipated with great expectation, in that it would give insight into mysteries which arose at times when there were no explanations forthcoming for unusual events. Like the stories of the Bermuda Triangle, everybody has a theory but no one has the truth (the truth is like opinions, everyone has his/her own). The disks come in a folder that looks commonplace at first glance, but nothing is what it seems. This thread runs throughout the whole...
---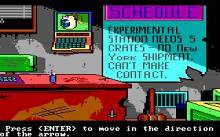 Manhunter 2: San Fransisco 1989 Adventure
Picking up immediately where Manhunter: New York left off, Manhunter 2: San Francisco has the player crash-landing their stolen ship in the City by the Bay after trying unsuccessfully to keep up with enigmatic serial killer Phil. Left with no alternatives, the player assumes the identity of a local Manhunter and solves more crimes for the alien Orbs while searching for Phil and working for the local human resistance. Manhunter 2 presents the same urban decay and oppressive alien invader regime as visualized in the original, this time using streets and landmarks from the Bay Area. The Golden Gate Bridge, Coit...
---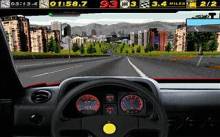 Need for Speed, The 1995 Simulation
Every now and then, a new game appears that sets new standards in its genre. This game surely doesn't need a lot of introduction: The Need for Speed, the starter of the series and, if not the best, then it was without doubt among the best racing games at the time and it made an immediate impact. When the game finally came to Europe, many of us game nerds thought that it was a commercial for cars. You could see all the characteristics, interior, engine, and the short movie of a car in action...
---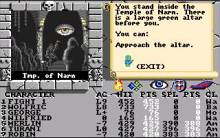 Bard's Tale 2 1988 Amiga
The sequel to the popular RPG Bard's Tale. Bard's Tale 2 uses the same engine as the original with similar gameplay, but takes place in a much larger game world, featuring several different cities. You can generate new characters or import characters from the previous Bard's Tale. ...
---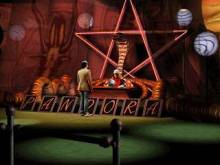 Darkseed 2 1995 Adventure
One of the most unique adventure games around when it was published in 1995. The whole game continues from Darkseed 1 and yet again you (Mike Dawson) are in trouble. The graphics in the game are based on drawings made by "H.R Giger" who is a horror designer. Remember the Alien films? He designed the sets and Aliens. Cyberdreams have succeded in creating a gloomy environment in the game where you have the constant feeling that something about to happen. You wander around in your home town where you will have to find different tracks before you can enter the "dark...
---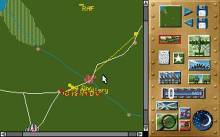 Campaign 1992 Simulation
Campaign is a classic strategy game with Wold War II setting. As a general you take control of either the allies or the axis and lead them through several campaigns from Africa to Russia. As a good general you have to take care of all aspects of warfare. You will have to manage the production of your facilities, protect your air force bases and provide your troops with enough reinforcements, ammunition and fuel. Last, but not least, you will have to make sure that your enemy won't be able to do the same. The game mostly emphasizes on tank...
---