Old-Games.com: 9000+ Games to download
Search a Classic Game: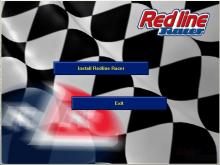 Redline Racer 1998 Simulation
Redline Racer is an arcade-style motorcycle racing game in the vein of 1997's Moto Racer. Choose from eight superbikes, a male or female rider, and compete on ten 3D courses held within six diverse environments. As you zip across beaches, mountains, desert canyons, and English countryside, you'll experience variable weather conditions such as fog, rain, and blizzards. View the high-speed action from one of four camera angles, including a first-person perspective. Battle 15 computer-controlled drivers in a series of multi-lap races, or enter a time trial to break each course's speed record. Challenge up to seven players via IPX, TCP/IP,...
---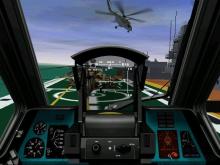 Enemy Engaged: Apache vs Havoc 1998 Simulation
Apache Havoc: Enemy Engaged is a game with killer graphics and amazing sound. Unfortunately, it fails to deliver in the game play department. Apache Havoc touts itself as a war game and a helicopter flight simulator. This is where it falls apart. Even on the novice settings, the helicopters featured in Apache Havoc are incredibly tough to control. You spend so much time trying to simply fly your chopper that you almost never get into combat. When you do make enemy contact, it's hard to keep everything steady so you can get a shot off. Apache Havoc's split personality ruins the experience....
---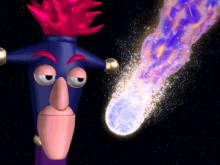 Pandemonium 2 1997 Arcade action
An older but not necessarily wiser Nikki and Fargus return for another magic-infused adventure in Pandemonium 2. The spunky sorceress and jovial jester must prevent an evil queen from harnessing the power of a mysterious comet. As in the original game, the duo will traverse 3D levels viewed from a side-scrolling perspective, dodging dangers and battling beasties along the way. Each protagonist offers distinct attack moves and abilities; Fargus spins and throws a talking stick named Sid toward enemies, while Nikki double jumps and fires projectiles derived from power-ups. Conquer all four worlds and 19 levels to win the game....
---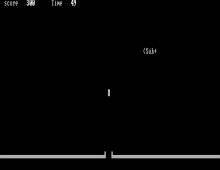 Seawolf 1982 Arcade action
Seawolf is a decent BASIC game released by IPCO, the first PC publication, way back in 1982. You are the captain of a submarine who is given one minute to try and destroy as many PT boats, submarines, and oil tankers as possible. Seawolf uses ASCII characters for its "graphics," but they are surprisingly adequate for the gameplay. The torpedo sight is at the bottom of the screen and you can fire one torpedo at a time at the enemy ships which zip past at the top of the screen at varying speeds. If you like Missile Command-style arcade games,...
---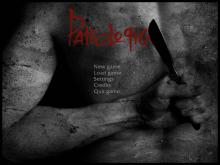 Pathologic 2005 Role playing
Pathologic is an interactive documentary on the decay of society in the outer reaches of Eastern Europe. But, beneath its snapshot approach, it also has the courage to stylize its universe in a number of absolutely insane ways. It's a game to get people thinking, building its narrative on a foundation of mythology, folklore and human negligence of the planet Earth. It drives science and spirituality together in a horrific collision of... no, actually, let's start again. Imagine Oblivion, but strip it of all its basic mechanics and confine its environment to one large town. Take its lush landscapes and contort...
---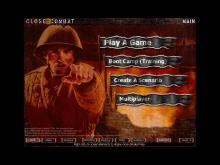 Close Combat 3: The Russian Front 1998 Strategy
1998 and 1999 are shaping up to be years of many high pitched squeals, tales of sound and fury, all signifying a renewed interest in World War 2. WW2 has always been something of a national obsession. It was one of the few times in world history where genuine evil was clearly and blatantly committing its foul deeds. It was also one of those times during which many will forget the occasional moral lapse on the part of America, some of the hypocrisy that was offered bare to the world. It was as close to Right vs Wrong as modern...
---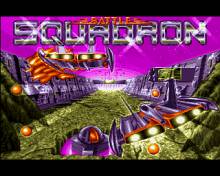 Battle Squadron 1989 Amiga
This is a really good shoot 'em up, especially when played 2 player. You control a spaceship, which is flying across a planet and has to destroy everything in its path. There is even a slight storyline behind why you are actually doing it, and to do it is a very hard task indeed! You have to fly around shooting EVERYTHING that is shootable, and collect bonuses and powerups along the way. You can get various bullet types as well as various other things. The level structure for each game is also enjoyable. As far as I can remember, you...
---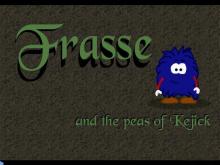 Frasse and the Peas of Kejick 2006 Adventure
Frasse is a cute, blue, furry monster. One day, Frasse finds a note, saying that the King is looking for the famous peas of Kejick. These magical peas are needed for national security, and the king is offering a reward for them. Being the adventurous monster that he is, Frasse decides to travel to Kejick, and find these peas. That reward would be very nice a well! After asking around, he soon discovers that a ferocious dragon guards the peas. Oh dear, maybe he should persuade his friend Gurra to come with him. It's just a pity that Gurra is...
---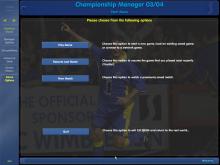 Championship Manager: Season 03/04 2003 Sports
Many many people in the world are passionate about the team they support and would die for the club if required to. So if someone comes along and says 'hey, we should make a game about this' then it had better be good. Everyone dreams of managing their team and leading them to glory, so when someone like SI Games slapped every football fan in the face with an otter-skinned glove and took up the challenge, we all knew something was up. Indeed, the way football fans and gamers thought about management would change forever, and with that Championship Manager...
---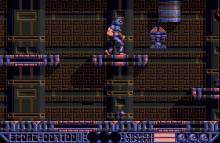 Deep Core 1993 Amiga
You play a ninja in this shoot em up type platform game, with very detailed good graphics. The game was released on CD32, and on ECS/OCS Amiga also. ...
---