Old-Games.com: 9000+ Games to download
Search a Classic Game: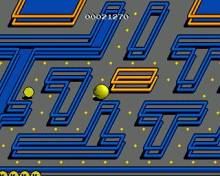 Pacmania 1988 Amiga
Are there anybody who doesn't know Mr. Pacman? I don't think so. This version is a little bit different, it has 3D view, and Lego like graphics. Quite interesting. ...
---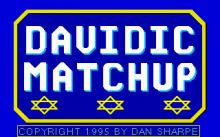 Davidic Matchup 1994 Board
Davidic Matchup is a Concentration game, focusing on the teaching of David, from the Bible. Gameplay is similar to Concentration, where you find matching pairs of cards that are facedown. The cards are related to stories of David. 1-3 players can play and the winner is the one who matches the most cards. ...
---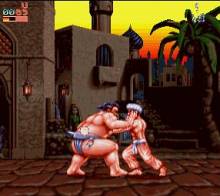 Elfmania 1994 Amiga
The most unlikely-named beat 'em up ever is finally ready. So we got a most unlikely-named journalist to check it out. Alan Dykes puts on his plastic Spock ears and gets fighting. Beautiful, colourful or cute things can often be the most dangerous - they can lull you into a false sense of security and then striking out when least expected, stunning you like a rocket-charged python, Ellmania is such a thing. Who would have thought, after Streetfighter 2, Body Blows and Mortal Kombat, that what's basically a bunch of fighting fairies would inspire an office into aggressive bouts of one-on-one...
---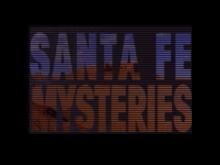 Santa Fe Mysteries: The Elk Moon Murder 1996 Adventure
Who killed Anna Elk Moon and why? That's your job to discover in this fascinating murder mystery game. Player start out at 8 AM on day one. Each day, you only get eight working hours to solve the mystery, which means you can't solve the mystery if you try to check out every suspect and every angle. But, you have help in your case. The Chief has ordered your partner, John Night Sky to speak to the suspects while you take notes, because he is American Indian and this case is partly connected to Tribal Lands. Also, Anna Elk Moon herself...
---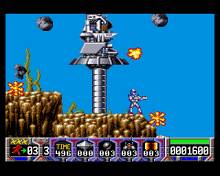 Turrican I 1990 Amiga
Just when you thought platform games could go no further, along comes Turrican, to be instantly showered with awards and accolades by the cartload. But is the finished product worthy of all this hyperbole? Yes, most definitely. It is technically superb yet low on originality - it borrows all of its game plan from various recent coin-ops, but the resulting mixture turns out to be an arcade style game worthy of merit. Turrican leaves the other two platform offerings on this page for dead. Whilst Flood and Prophecy are mainly about re-popularising cute platform games on 16-bit machines, Turrican is...
---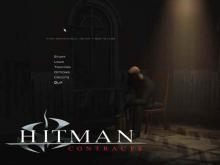 Hitman: Contracts 2004 Arcade action
For those of you who have somehow missed Hitman up until now, the gameplay is relatively easy to grasp. You're a hitman directed by some generic agency though intro voiceovers to carry out various hits. How you carry them out is entirely up to you, but the levels are very clearly and carefully designed to have a preferred method of solution. You're supposed to sneak around, killing people in quiet bathrooms and darkened corners, putting on their clothing (which is always, incidentally, a perfect fit), and secreting closer and closer to your ultimate target. Contract killing is necessarily a patient...
---
North & South 1989 Amiga
Action/strategy game North & South has been voted as Amiga's best game ever by many game magazines! It features great graphics, sound and interesting gameplay. The story is probably already known to You - command the forces of North or South in the American civil war and defeat Your enemy. Amiga version is definitely the best. PC and C64 versions lack the graphics as well as adrenaline and the humor that this version is full of. If You're a true Amiga game player than You simply MUST have this one! ...
---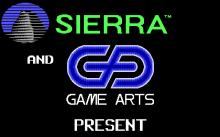 Silpheed 1989 Arcade action
For it's time Silpheed is fairly good and have some well done features. But compared to action space shooters games made in the early 1990s Silpheed is nothing special mainly because of the graphics and the annoying beeper sounds. In short Silpheed is a regular space shooter game where you have to shoot as many enemy spaceships as possible. Most of these come in small rows and you either have to shoot them or avoid them. The gameplay is very fast and you often have to reach very fast as the enemy spaceships very often turn to either the left or...
---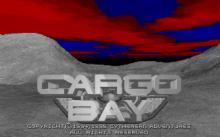 Cargo Bay Deluxe 1995 Board
In the game you are some kind of minesweeper, who knows how to clear cargo bays of Altair-217 station from irradium explosive devices, which were planted by criminal group. You are only hope of colonists, whose lives are depended on you logic. ...
---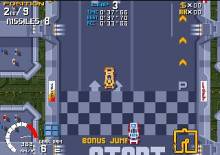 Road Kill AGA 1994 Amiga
If the CD32 ate Hovis loaves then Roadkill would be the next best thing, or so we reckoned last month, but just in case you A1200 types don't believe us, here's your version Three disks' worth of racing madness without the violent rendered intro, but with just as much fun and great sound. Somewhere, somehow a race called the Roadkill Challenge has been set up and there's lots of cash at stake. You choose one of six drivers, with names like Hammer, Slam and Cannon (they probably work part-time for Gladiators) and participate in four races, each of which has four...
---