Old-Games.com: 9000+ Games to download
Search a Classic Game: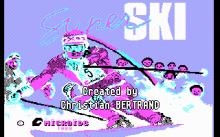 Super Ski 1989 Sports
First in a series of decent skiing games that ended with Super Ski 3, Microids' Super Ski is a fun and surprisingly realistic CGA skiing game. The graphics look crisp and clear -- no small feat given the 4-color palette of CGA. Skiier animations are very smooth, and the game offers good play value with 4 types of ski events, some with alternate routes you can try. You can practice any event before the tournament to hone your skills. Overall, a solid start to one of the most underrated skiing series of all time. Try it out, and you'll be...
---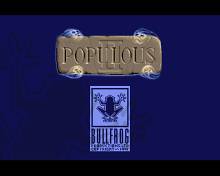 Populous 2 1991 Amiga
There's a really nifty bit in Clash of the Titans when Zeus (aka the late Laurence Olivier) becomes angry with a certain, rather callous King for casting his earthly son Perseus out to sea to die. By way of retribution the white-bearded Ruler of the Gods releases the awesome Kraken on the monarch's beachfront kingdom. As the Kraken rises from the sea, it creates an enormous tidal wave which utterly destroys the city. It's awesome destruction such as this that forms the very heart and soul of Populous II. Bullfrog's long-awaited sequel is bigger, badder and - yes, better - than...
---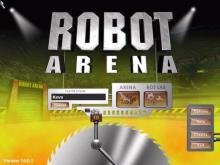 Robot Arena 2001 Sports
Born of your own imagination, the combatants in Robot Arena are small, mechanized robots who attempt to pummel one another into submission using a variety of rudimentary implements. Beginning the game, you're given a sum of $1000 with which to create your custom pugilist. From there it's off to the robot lab where you're able to select the necessary components that make up your creation from various classifications of chassis, mobility, weapons, armor, and accessories. The chassis dictates the number and type of weapons that can be attached, while the wheel base can be tread, rubber, exposed, or covered, each...
---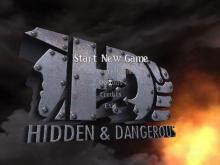 Hidden & Dangerous 1999 Strategy
Gamers have been delighted by realistic squad-based combat games such as Rainbow Six and Delta Force over the past year. These games have really changed the way people play shooters. Sure, we still love the pure action-oriented types like Half-Life, Quake 3, and Unreal, but games like Rainbow Six and Delta Force taught us that bullets do indeed kill and health packs aren't quite as plentiful in real life. Hidden & Dangerous is built on the same principles, and walks a fine line between realistic shooters like Rainbow Six and wartime strategy games like Commandos. The result is an engaging...
---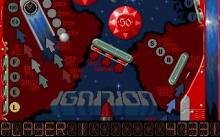 Pinball Dreams 1993 Arcade action
The first in a line of pinball games from 21st Century and Digital Illusions, with four tables covering themes such as the wild west for Steel Wheel, space rockets for Ignition, a haunted graveyard for Nightmare and pop music for Beat Box. The portable versions for the Game Boy and Game Gear only have 3 of the 4 original tables with the removal of Beat Box. The iPhone version includes updated graphics (optional) and gameplay in both portrait and landscape orientation. ...
---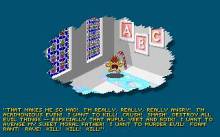 Boppin Deluxe 1994 Puzzle
One of Apogee's most underrated games, Boppin is a fun puzzler that grows on you as you play, even though the learning curve is somewhat steep. Games Domain's review summarizes the pros and cons quite nicely: "Boppin is a puzzle game that is a bit hard to describe. The object is to pick up and then 'bop' (or throw in a diagonal) objects created at a generator, in order to hit similar ones. You lose a life if you miss your shot (i.e., when you throw out of the screen or hit a different object). When you bop right, then the...
---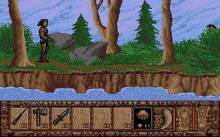 Colorado 1990 Arcade action
Quote: "Colorado 1801 - On the search of the legendary Cheyenne's gold mine." Apparently there are over 100 different scenes in this game, I wouldn't be at all surprised, and I got severely lost :). This is an adventure game in which you journey all over looking for the Cheyenne goldmine. You can collect all kinds of strange objects and have an adventure and half trying to remember where you are. You get to fight with some Indians, and the elements. You get cool weapons like axes, knives and guns. The game even ends with some coolies white water rafting ;) I...
---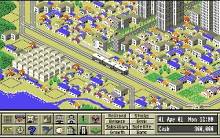 A-train 1992 Amiga
It has to be said. While Maxis obviously deserved to bask for a bit in the afterglow of Sim City, success seemed to fuddle its brains slightly, leaving us with the general impression that the company had very few ideas for future releases. For a year after the original game's release, it was Sim This. Sim That, and Sim Everything Else. Farms. Ants. Earths, they all became God games under the Maxis wing. Still, with A-Train they took a slightly different route and attempted to take on Microprose's Railroad Tycoon in a battle of transport. Billed as The (Rail)Road To Riches'....
---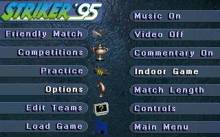 Striker '95 1995 Sports
Striker '95 is an above-average soccer game that features some of the best graphics for its time. Similar to Actua Soccer by Gremlin, Striker '95 features a true 3D environment, with rotoscoped player animations for realistic movements. Different stadiums are included with a variety of playing surfaces. The game boasts over 5,000 players, each with his own statistics, from over 50 national and international teams. The players' statistics don't seem to affect the gameplay that much, though-- only some very minor effects. For instance, players who have low stamina level will tire quicker, and so they will run slower than...
---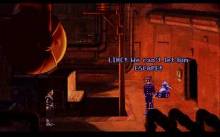 Beneath a Steel Sky 1994 Adventure
This game is one of the most fun games there is. It is a point and click game, but it is actually pretty hard. You need to be observant in this game, because there are many things that you would not think of doing, but they are necessary to complete this game. This game can take a few hours, or it can take a long time, depending on how well you know these types of games. The graphics are great, considering that they were hand drawn. In this game, you are Robert Foster, a man who lived in a place called...
---