Old-Games.com: 9000+ Games to download
Search a Classic Game: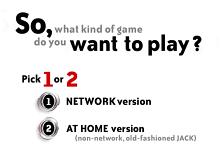 You Don't Know Jack 5th Dementia 2000 Puzzle
If you've ever wondered what to do with all of that useless knowledge you have taking up space in your brain, look no further. You Don't Know Jack, 5th Dimension is the perfect way to put it to use. This quiz game mixes pop culture with intelligence to give players a fun way to show what they know. But this isn't your average game show. The first thing you have to do is pick an alter ego. The trick is you can't preview your new face. Don't be discouraged if the face wasn't what you expected; most are contorted into...
---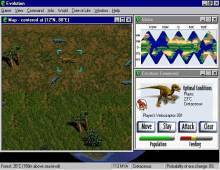 Evolution: The Game of Intelligent Life 1997 Strategy
The game evolution, game of intelligent life is all about the player, a being at the beginning of the creation of earth, evolving to become an intelligent sentient life form. There are five life forms you need to become to win and every second is a long 30,000 years in the game, there are about two hundred creatures to become or evolve too. As you play, historic events happen like falling of the asteroid that killed all of the dinosaurs. There is barely any fighting which kind of ruins the game. But for a non violent game, excluding all of the...
---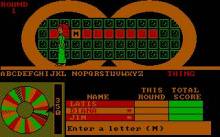 Wheel of Fortune (from Sharedata) 1987 Puzzle
You know Wheel of Fortune, don't you? Probably one of the best known TV shows of all times. You spin the wheel, name letters and find out the term. Basically it's very simple, but there is a wide range of terms to guess and you can win a nice sports car or a dream vacation in the bonus round... Hm well, not for real of course. ;) Anyway - a nice little game for a round or two - might also be good to improve your vocabulary. Not a smash hit, but nice. ...
---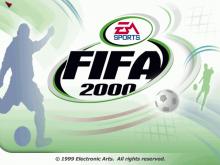 FIFA 2000 1999 Sports
FIFA 2000: Major League Soccer is part of the soccer franchise from the good people at EA Sports. The game is definitely worth a look. There are lots of things to do once you first load up this game. Friendly games, Season Modes, Tournaments and Training are all paths of play that you can choose to follow. There are many teams represented on this CD-ROM, including international teams from more than 15 countries and their leagues. So, if you want to be Manchester United from the English Premier League, you can. All of the players and rosters are fairly current...
---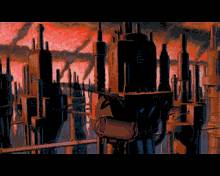 Beneath a Steel Sky 1994 Amiga
In a gaming universe where many genres have gone just about as far as they feasibly can with the technology they have, it's rare to find a field that keeps growing and growing. Flight simulations are taking small steps all the time, as are platform titles and even the odd shoot em up, but nowhere is as much energy and excitement being thrown about as the graphic adventure market. It's hard to guess what makes them so playable and so popular: the graphics? The complexity of the puzzles? The number of icons you have to play with? Whatever it is,...
---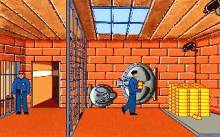 Teen Agent 1994 Adventure
There has been a crime. Gold has mysteriously disappeared from the bank vault, and no-one can work out how it happened. The gold just seemed to vanish before people's eyes. The RGB (a secret Government Agent that solves unusual problems) have been investigating this crime for the last 6 months, but they are completely baffled. Out of desperation, they hire a fortune teller to help them. They ask the fortune teller to pick a name from the phone book. Being psychic, the fortune teller will be drawn to a name that can hopefully solve this case. Well, that's the theory...
---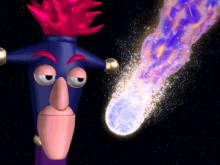 Pandemonium 2 1997 Arcade action
Pandemonium 2 is a solid sequel to Pandemonium, one of the best platform games ever created. Although more evolutionary than revolutionary, Pandemonium 2 offers the same addictive gameplay as the original, with even better graphics. The game begins where the first game left off. The Comet of Infinate Possibilities has returned and encased within is a source of magic with unlimited power. An aspiring sorceress called Nikki wants to harness that power to become the world's greatest sorceress. Meanwhile, Fargus (lead character from the first game) has slowly degenerated to being almost completely insane, and Queen Zorrscha is using her...
---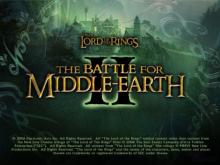 Lord of the Rings, The: The Battle for Middle Earth II 2006 Strategy
This latest real-time enactment of the Middle Earth conflict is a healthy improvement on its predecessor. As the game of the film it has considerable inherited potential to work with, and while it might only have waded through the shallow edge of the gene pool in its first iteration, it is now completely submerged - and growing stronger like an orc gestating in verdant sludge. While never genuinely challenging or surprising, BFME2 does deal its blows with feeling. It's a nice big cave troll of an RTS: never too fast or clever, but awesome when beating drums or upgraded with armor....
---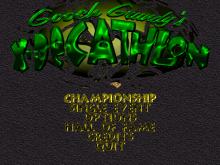 Gooch Grundy's X-Decathlon 1997 Sports
Adrenaline Vault's critical review says it all about this missed opportunity that could have been so much more: "Gooch Grundy's X-Decathlon takes the whole olympic theme and turns it on its ear. [You compete] in ten wacky events like Hippo Push, Crazy Climbing, Nice Doggy Jump, and Full-Contact Figure Skating, to name a few. You have a choice of six characters for your on-screen persona: a brutish he-man type, a kangaroo, an ape, an Amazonian woman, a space alien, and Gooch Grundy himself. Gooch Grundy is your typical couch-potato, athlete wanna-be -- slightly overweight and dressed like a geek. The...
---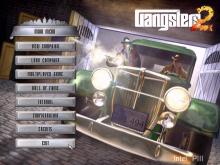 Gangsters 2: Vendetta 2001 Strategy
Players again take the role of a prohibition era mob boss in this real-time strategy sequel to Hothouse Creations' Gangsters. Gangsters 2: Vendetta is designed to improve upon the original by enhancing the game interface and incorporating a more detailed, involving storyline, all while retaining the basic real-time combination of cunning strategy and ruthless tactics that appeal to fans of the series. More sophisticated character development, a night and day cycle, and numerous new buildings and abilities have been added as well. Players take the role of an up-and-coming crime lord who returns from the war to find that his...
---