Old-Games.com: 8000+ Games to download
Search a Classic Game: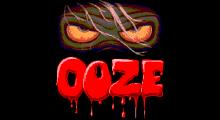 Ooze 1989 Adventure
Ooze - a illustrated text adventure: Your uncle Chez Burger left you a house called Carfax Abbey, placed in a little town in the southeast of Salom's Lot. As Ham Burger you are heir to something evil and sinister on a frightening and exciting journey into the world of ghosts and demons....
---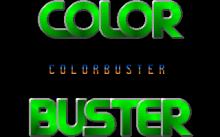 Color Buster 1992 Puzzle
Color Buster is a fun and addictive puzzle game that, like all classic puzzle games, is easy to learn but difficult to master. Your goal in each level is to merge color boxes into one but pushing them together, then push the resulting box into the exit tile. The easy levels soon give way to devious layouts that force you to plan every move-- within frustrating time limits. In all, a great puzzle game for Sokoban fans and puzzle enthusiasts in general....
---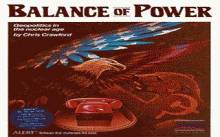 Balance of Power (1990 edition) 1989 Simulation
The objective is the same as the original Balance of Power: use your military, covert, and industrial forces to make your country the most prestigious in the world while avoiding nuclear war. However, it is now 1989, and the Communist Block is crumbling...Chris Crawford, who rarely ever made a sequel to a computer game, was besieged by mail asking him to update his classic from a few years before to reflect the new state of the world. Russia was falling, the Iron Curtain was shattering, and smaller countries were beginning to assert their own regional power with more freedom from...
---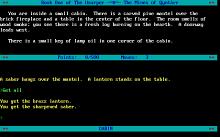 Usurper: Mines of Qyntarr 1989 Adventure
You're in an unknown and strange world. The Usurper is the one who siezes the rights of others, without question, without authority; one who creates a tale of unfolding tyranny upon the innocent of the land; one who will never renounce his ruthless position to spite the good in all......good luck!...
---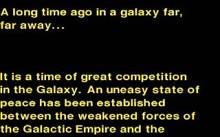 Star Wars Chess 1993 Strategy
Star Wars Chess is a lackluster animated chess game similar to Interplay's Battle Chess. The SEGA CD version of the game, released a year later, is better known and better-sold than this rare PC version. Each traditional chess piece (king, rook, pawn, and so on) is represented by a character from the Star Wars movies. In addition, when one piece captures another, the game zooms in to the board, and you are treated to a small battle animation.If you don't know how to play chess, don't expect Star Wars Chess to teach you. Not too worry, though-- the AI in...
---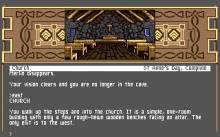 Arthur: The Quest for Excalibur 1989 Adventure
In this Infocom Graphic Interactive Fiction, you play the role of Arthur in search of the Excalibur sword, stolen by the evil King Lot. To aid you in your quest, you are assisted by Merlin who grants you the power to transform yourself into a variety of animals....
---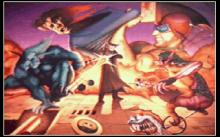 Hammer-Head 1992 Arcade action
Hammer-Head is a horizontal-scrolling platform game. We take the role of Top, a secret agent, and we must to advance around the levels striking our enemies with the head.During the development of the phases we will be able to take a number of items, that on having finished every level we will be able to change for energy, time, lives extra or a " mini companion " controlled by the computer....
---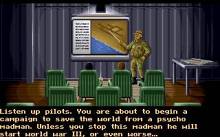 Desert Strike: Return to The Gulf 1994 Arcade action
Back in 1993, Electronic Arts scored themselves a hit with Desert Strike: Return to the Gulf. With gameplay that was a mix of straight forward blasting action, hostage rescuing, and a healthy dose of inspiration from the first Gulf War that had (basically) ended by that time, the game struck a chord with players. One year later in 1994, Gremlin Interactive ported the game to DOS PCs. How did the port turn out? Read on.The game many Genesis players enjoyed is still here. You have three main weapons consisting of machine guns, Hellfire missiles, and Hydra rockets, all of...
---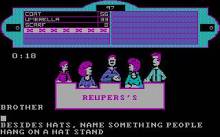 Family Feud 1987 Puzzle
This is the first Family Feud computer game based on the successful television game show. A few years later, Softie developed The All New Family Feud with more advanced graphics and music.Two families compete against each other or against a computer family, 5 people per family. Just like in the tv show, there are 3 Rounds ending in a timed Bonus "Fast-Money" Round. Randomly generated questions are asked, and the object is to figure out the most popular answers from the 100 people poled. Each member of the family contributes during the Rounds, and two people play in the Bonus...
---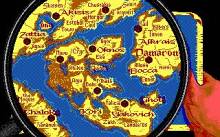 Sinbad (a.k.a. Throne of The Falcon) 1988 Arcade action
Sinbad and the Throne of the Falcon is an old game I really loved to play on my Commodore 64. The PC version has slightly worse graphics, but they are still very nice for the time in which the game was created. I was really surprised at the sound. It's not PC speaker. The sound is still nothing special, as it can get on your nerves if you play long enough, but it does set the oriental mood of the 1001 nights. The game offers great diversity and that's why I like it so much. It's a combination of a...
---