Old-Games.com: 9000+ Games to download
Search a Classic Game: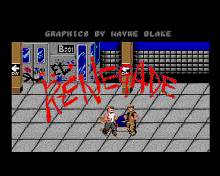 Renegade 1988 Amiga
Renegade has been around for what seems an age, yet I'm quite sure that it's never been released on the Amiga until now. The 8-bit versions were reasonable, particularly the sequel Target Renegade. On the Amiga however, it all looks well dated. The aim of the game is to lock the living daylights out of every goddamn thing that moves. There are various ways of doing this but, as usual, there's always one move that's more effective than the rest. Stick with this move and you'll probably complete the game sooner rather than later. Graphically and sonically Renegade is absolutely crap....
---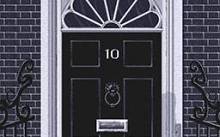 Floor 13 1992 Simulation
"What the hell are you thinking?! This is a democracy! We can't just let people who don't like us walk around without hassling them!" The above quote probably sums up your role in Floor 13 rather succinctly. You play the role of the director general of intelligence for the British government although on paper you're the "director of fishing and agriculture" ;) The game has a rather 'tongue in cheek' approach to the whole thing despite being averagely close to world affairs and bordering on some controversial suggestions but even the most avid Brit would probably agree that its all in good...
---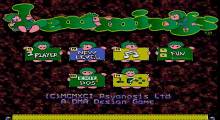 Lemmings 1991 Puzzle
Your task is to rescue the Lemmings across 120 levels of fast-paced puzzling. These creatures simply walk blindly through the world in the hope of reaching safety at the end of the level - unfortunately these levels include steep drops, gaps in the ground, barriers and rivers amongst other hazards. You are in control not of any individual Lemming, but of a cross-hair, which can be moved over any of the Lemmings. Along the bottom are a selection of functions which can be assigned to a Lemming, including climbing, floating and bashing. You must click to select the appropriate function, then...
---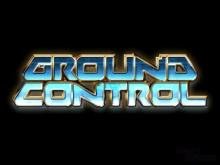 Ground Control 2000 Strategy
Real-time strategy games traditionally balance the creation and maintenance of a strong economy with the build up of a large military force. Ground Control breaks from the norm by focusing solely on the strategic military aspect. Rather than focus on protecting harvesters or peons, armchair generals must turn all their energies to squad warfare -- the end product is a new experience with mixed results. Ground Control is the galactic struggle between the Order of the New Dawn and the Crayven Corporation, the two largest entities remaining after an apocalyptic nuclear conflict dubbed "The Sixteen Minute War." Each side possesses...
---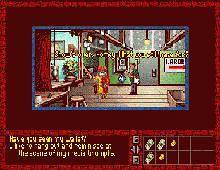 Homey D. Clown 1993 Adventure
"Homey don't play that!" Take on the role of Homey D. Clown, the most popular Damon Wayans character from Fox's sketch-comedy series "In Living Color". Players guide Homey through his typical day on the streets of New York, using his sock to bop the annoying people he meets. Gameplay is point-and-click, with a combination of adventure and a little arcade. ...
---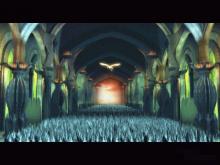 Black Moon Chronicles 1999 Strategy
Players take the persona of Wismerhill, a simple adventurer with dreams of gold and glory, in Black Moon Chronicles. Wismerhill must make some tough decisions after he inherits a small kingdom named Garundel, as competing kingdoms all contend for Wismerhill's allegiance and players must join forces with one of them to survive. Building an army is of utmost importance, as tactical battles between opposing camps will decide whether Garundel becomes a flourishing kingdom or a pile of rubble. Developed as a fantasy real-time strategy experience, Black Moon Chronicles includes a campaign mode, skirmish mode, and a level editor to create...
---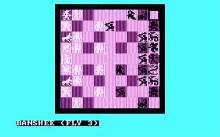 Archon 1984 Sports
Archon is a definite gem of computer gaming's past. While it never achieved the critical acclaim of some other games, Archon in its own quiet way has maintained a constant following to this day. Archon spawned two direct sequels, numerous remakes, and has inspired many games, a short list of which would include Star Control, Unholy Wars, Wrath Unleashed, and the Mortal Kombat Chess mini-game in Mortal Kombat: Deception. Archon is a sort of extension of chess, but in a way that can only be realized with a computer. The rules of the game are complex and numerous. Mastering it...
---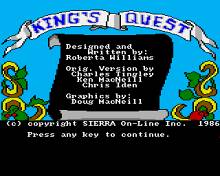 King's Quest 1 1987 Amiga
The first in the King's Quest series may not feature the stunning graphics of the latest addition, yet you'll find one hell of an adventure just fighting to get out! Cast as Sir Graham, your quest is to search the lands of Daventry for the three great treasures stolen long ago from the aged King Edward. Without these, Daventry is doomed; conversely, success will grant you the throne. Ah, the stuff of great adventures! The beauty of most of Sierra's games is that you've literally dozens of mini-quests to solve and King's Quest is no exception. The search begins outside of the...
---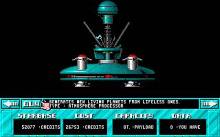 Supremacy 1990 Strategy
I love this classic. Before I ever played Sim City, before the first of the Civ's were made, there was Supremacy. The idea is simple. Two rulers and one solar system resulting in a fight for the Supremacy! You start off as a human, owning a home-world, with a certain population and a certain amount of money. This world is on one side of the solar system, and on the other side is your enemy! All other planets are dead, and simply await your colonization. You will need to buy a teraformer in order to create conditions suitable for sustaining...
---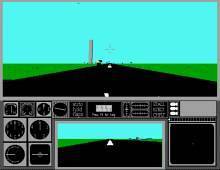 Corncob 3D (a.k.a. Corncob Deluxe) 1994 Simulation
One of the best shareware air combat games ever made, Corncob 3D (a.k.a. Corncob Deluxe, name of the registered version) is a great 3D flight sim set in an alternate world history (that seems a tad far-fetched - but hey, it's just a game ;)). Jeremy Johnson eloquently sums up the game in his review for MobyGames: "Corncob 3D/Deluxe is an early flight sim where WW2 never happened because Hitler had a fatal injury in his youth. However, in it's place, aliens have decided to invade Earth (again) because they need someone to clean their toilets (not really a joke). However,...
---