Old-Games.com: 9000+ Games to download
Search a Classic Game: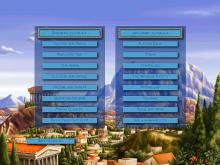 Zeus: Master of Olympus 2000 Strategy
Zeus: Master of Olympus is a city-building game set in the legendary Greece of ancient mythology. Players start with an empty tract of land, full of possibility. By marking certain areas for housing, citizens will begin to move in and populate the budding village. These townsfolk are put to work to keep the village running and to aid in its expansion and improvement. Some will trade, some will farm, some will patrol the streets, and (depending upon the kind of neighborhood they live in) some might even lounge around all day, just soaking up the culture. As the city develops, different...
---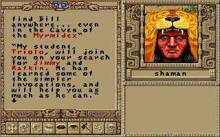 Worlds of Ultima: Savage Empire 1990 Role playing
Origin Systems is standing tall amongst its CRPG competitors after having just released Ultima VI: The False Prophet. The elegant mix of action and thought involved in their games has made them both critical and financial successes. Capitalizing on this winning formula, Origin has released a spin-off series entitled the Worlds of Ultima. With Worlds of Ultima: The Savage Empire, Origin, quite logically, is expecting another huge hit. The game depicts a quite novel CRPG atmosphere (prehistoric-meets-modern era -- think Land of the Lost), complete with the strong graphics and play control of the Ultima VI: The False Prophet engine. After...
---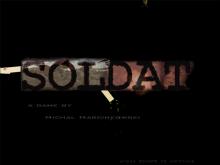 Soldat 2002 Arcade action
Soldat is a unique side-view multiplayer action game. It takes the best from games like Liero, Worms, Quake and Counter-Strike and gives you fast action gameplay with tons of blood and flesh. Soldiers fight against each other on 2D battle arenas using a deadly military arsenal. This is why multiplayer was invented. There are tons of different maps to play at and each of them got its own unique safe spots and other places that you can use to surprise potential enemy soldiers. The gameplay is very fast and you can't avoid getting killed simply because you sometimes start between 2...
---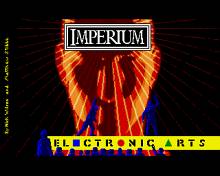 Imperium 1990 Amiga
In this new release from Electronic Arts you become the Emperor of the Solar System. You wield total control over every aspect of society, from military forces to the galactic economy. Evaluate your strategy in dealing with the other empires that make up the universe. The fate of your people, indeed the fate of the entire Solar System rests in your hands. Ah, the power of being Emperor! Imperium is a mixture of strategy and simulation. Every move you make will have consequences elsewhere. If you decide to build up your star fleet of battleships, other empires (and there are quite...
---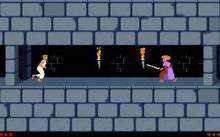 Prince of Persia 1990 Arcade action
Far from being flashy, the levels take place in two main settings: the dungeons and the palace. While the dungeons look dark and gritty, with blue bricks on a black background, the palace has more charm and exquisiteness, with sand-yellow bricks on a wall background decorated with oriental ornaments and some Persian carpets scattered around. Floors are formed from slabs, which represent an important element of the gameplay, especially for resolving puzzles and dealing with enemies. There are different types: switch (opens gate), trap (closes gate), loose on the ground (falls down under your feet), loose above (falls on you...
---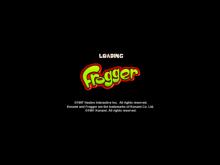 Frogger: He's Back! 1997 Arcade action
When the original Frogger was released for the Atari 2600 in the early 1980s, it was generally regarded as one of the classic console's most enjoyable and addictive games. Now, a new generation of gamers can see what all the fuss was about with Frogger 3D, Hasbro Interactive's hyperactive remake of the car-dodging, log-jumping original. As Frogger, you must bounce your way through 35 new levels of spectacular 3D graphics while searching for 175 missing baby frogs. You'll have to hop between clouds, dodge killer honey bees, avoid boiling lava, run away from murderous lawn mowers and more, just for...
---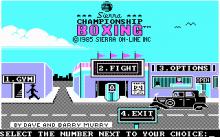 Sierra Championship Boxing 1985 Sports
One of the early Sierra On-Line releases, this game lets you design your own boxer before taking him/her/it to the ring. You can play as a black or a white guy, a cartoonish character or a kangaroo (!). Three play modes exist: Completely interactive: You control your fighter's every move Coaching: You tell your fighter how to fight (aggressive, jabbing, defensive, etc.) in between rounds Completely simulated: The computer does all the fighting Stats are input in text variables, allowing you to not only customize your boxer very specifically (reach, height, weight, etc.) but also recreate some of history's best fighters and pit them together...
---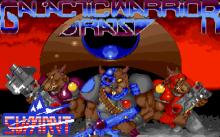 Galactic Warrior Rats 1993 Arcade action
Einstein, Newton and Darwin are the Galactic Warrior Rats, mutant hybrids who come under your control in this top-down multi-directional shooter. Their plan is to save the badly polluted planet Smeaton Five by destroying its robotic defences and the computer primed to explode it. Many enemies must be shot down along the way, but most release credits when shot - wait a few seconds for these to appear. You have three lives, with each rat representing a life, which means that all upgrades are lost when you lose a life, and each rat's protective biosphere has the ability to withstand...
---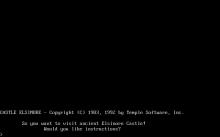 Castle Elsinore 1992 Adventure
In a free literary adaptation of Shakespeare's Hamlet, this game offers the opportunity to explore the namesake castle from the play to collect as much treasure as possible and deposit it at the town hall of the nearby village. As with the other Temple Software games, this is a simple text adventure, with most puzzles simply consisting of giving the right item to the right person. Two-word commands are entered to navigate through the world that contains lots of purely decorative rooms. ...
---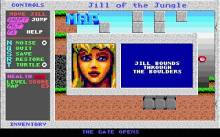 Jill of the Jungle 1992 Arcade action
Jill of the Jungle needs your help. She's looking for the mushroom grove, but must first defeat the crabs, ghosts, snakes, and giant ants bent on making her their dinner. You will guide Jill through 16 levels including "Castle," "Arg's Dungeon," and "Knight's Puzzle" to reach the fabled mushroom grove, searching for gems and keys to unlock doors along the way. Jill can also swing a knife, kick, punch, and batter her enemies into submission, but if none of these work, Jill can transform into creatures such as a flaming bird, leaping frog, or a fish that shoots bullets. ...
---