Old-Games.com: 9000+ Games to download
Search a Classic Game: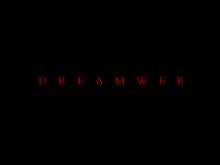 Dreamweb 1994 Adventure
As a graphic adventure game, DreamWeb ranks near the top in terms of atmosphere seen and felt in most games of the genre. To get the most ethereal experience when playing this one, turn off all the lights, play at night and with earphones on if possible. It's sure to creep you out on occasion. The storyline is dark as is the environmental vibes the game exudes. As the main character Ryan you will be called upon to perform some unsavory acts which will have you shuddering if you're a peace-loving, law-abiding citizen. Seriously, for those with queasy stomachs and...
---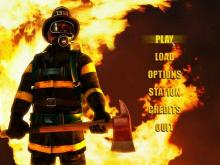 Fire Department (a.k.a. Fire Chief / Emergency Fire Response) 2003 Simulation
It was every child's dream growing up, to visit a fire station and see how fire fighters spend their time through an ordinary day, then getting the call to respond to a situation. Watching the big red truck roll away with the sirens on only makes a child say: "That's what I want to do when I grow up". Every child that happened to play Emergency Fire Response would never again dream of becoming a fire fighter. Developed by Monte Cristo and published by Dreamcatcher, Emergency Fire Response primary appeal wasn't just to the US, but to the European countries...
---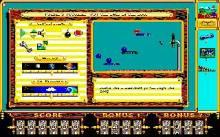 Incredible Machine, The 1993 Puzzle
Ever wondered about those weird machines they build in cartoons? Like those enormous mouse traps Tom builds to catch Jerry? I know you all ask yourself why do they make it so complicated? But on second thought - admit it - on second thought you wish you could build machines like that. Just for fun. And this is... the concept of The Incredible Machine. You are given some materials and a goal to reach. Like have a jack-in-the-box break a fishbowl for example. With increasing difficulty you got to arrange your parts to make the machine work. The game is...
---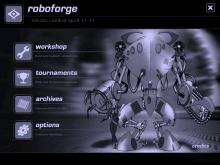 Roboforge 2001 Educational
The notion to create a game that would enable you to design your own robots and then let them fight some others is not exactly new. We've seen it at work in several titles like BattleBots and Robot Wars. However, RoboForge did introduce some fresh and interesting novelties to this concept and its realization, which make this game an original challenge. RoboForge is so specific, that it would be somewhat inaccurate to describe it as a game. It is something that will make your brain work a bit, unless it already died from RPG, FPS, RTS (or some other three letter...
---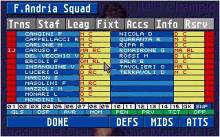 Championship Manager Italia 1993 Non-English
One of the first manager games expanding from the somewhat standard English leagues. Championship Manager Italia added new standard for football manager games by offering the most detailed game of the Italian football leagues including both Series A and B and having teams from Series C as well. Championship Manager Italia was together with the original Championship Manager the first game to offer detailed statistics about each player in each club for every series in the Italian leagues. You can see 9 different stats for each of your players, the preferred position and whether they are right or left footed. You...
---
Leygref's Castle 1986 Role playing
Leygref's Castle is a fun, unassuming Roguelike RPG that deserves to be much better known. In this game, you will explore one of the largest gaming worlds in history - a castle with 512 rooms. But to make things easier, the castle is structured as a perfect cube, with 8 by 8 rooms on each of its 8 floors. Unlike most other Roguelikes, the gameplay in Leygref's Castle is very easy to get into. After selecting your stats and initial equipment, you will be free to explore the castle. Every time you enter a room, you will encounter either a...
---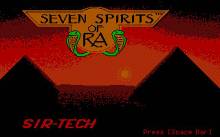 Seven Spirits of Ra 1987 Role playing
Taking the role of Pharao Osiris you try to find your way back to life. Betrayed by the priest Harumheb and murdered by your own guards you find yourself in the Land of the Dead. Relying more on the strength of the story and its atmosphere than on eye-pleasing graphics this game is a good example of Sir Tech's work. Their programmers usually ignored the current trends in game-designing and just concentrated on the game. That's what it all should be about, shouldn't it? A good deal of the graphics are just ASCII-graphics - well, who cares? The game is...
---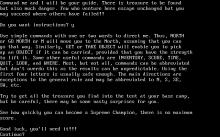 Chimaera 2002 Adventure
Chimaera is a fun text adventure that accomplishes a feat that very few - if any - adventure games can claim: offers a coherent and complete adventure with infinite replayability. Think of treasure-hunting adventures like Zork or Colossal Cave that you can play again and again with random geography but consistently logical puzzles, and that's what Chimaera is. How does Chimaera actually play? In the words of its designer, Chris Newall: "The object of the game is to amass as much treasure and other property as possible in the tent at your base camp - which you have to find...
---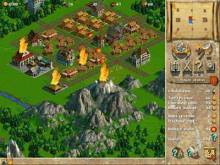 ANNO 1602: Creation of a new world 2000 Strategy
I'm a sucker for colony building/trading games. Over the past two decades, I've spent hours buying low and selling high in historical sims like Imperialism, Colonization, Machiavelli and High Seas Trader, in the present with Capitalization, Railroad Tycoon and Transport Tycoon, and in the future with titles like Starflight, Psi 5 Trading Company, and, of course, M.U.L.E. It doesn't matter where or when they send me, as long as I'm buying goods or building houses, they've got my attention. Sadly, in the last few years, there haven't been all that many titles that fall into this quirky category. Most of...
---
Street Ball 1993 Arcade action
This is a re-release of the game PARAGON from 1991. Except for a few title screens, the games are identical: same levels, graphics and gameplay. Nothing has changed nor been improved. PARAGON is a unique C64 game from the 1988. It was later ported to Apple and PC computers, sometimes titled as Street Ball. The DOS version is much more advanced than the old C64 version that had only single-screen levels. Too bad that this new release didn't come with some new improvements and additional levels than the port from 1991. You control a constantly moving ball, that you use...
---