Old-Games.com: 9000+ Games to download
Search a Classic Game: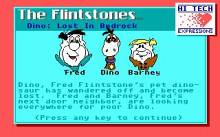 Flintstones, The: Dino Lost in Bedrock 1990 Arcade action
The Flintstones: Dino: Lost in Bedrock is a platform game based on the famous animated show. Fred Flintstone's pet dinosaur, Dino is, well, lost in the city of Bedrock. Fred Flintstone and Barney Rubble try to find him. The game is divided into several levels. You walk as either Fred or Barney through Bedrock, and you must avoid enemies such as crocodiles or turtles; should they catch you, you lose a life. You can pick up rocks to throw at them. At the end of every level, you encounter a boss - always a big prehistoric creature. There is a...
---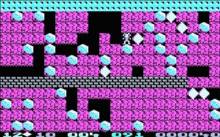 Boulder Dash 1984 Arcade action
You are Rockford, and you have to dig through monster infested caves in search of diamonds. In each level you must collect a certain number of these diamonds, in order to open a portal to the next stage. Enemies can be squashed by falling boulders, which are released when the ground below them is removed or they are pushed onto empty ground, but be careful because these can also squash you. In later levels, difficulty is increased by many puzzle elements and shorter time limits. ...
---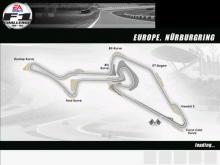 F1 Challenge '99-'02 2003 Sports
F1 Challenge '99-'02 crams a lot of sim nirvana into a sleek package. As its name implies, it flaunts four seasons of Formula One racing, including the drivers, cars, and tracks from 1999 to 2002. Therein lies the first caveat: You can emulate dozens of drivers and race tons of tracks, and you can play through an entire season for points, but the game lacks an ongoing "career" mode -- don't get it confused with EA's upcoming F1 Career Challenge for PlayStation 2. It's not a big loss, though, because there's still plenty to do. Although it's a driving game, F1...
---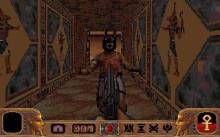 Powerslave (a.k.a. Exhumed) 1996 Arcade action
Egypt. The land of Pharaohs, mummies, a rich mythos, and the source of a lot of stories for writers. Who could resist tapping into such a rich history for a game? Lobotomy sure couldn't, and in 1996, they used it as a base to build a game on. So how did their effort turn out? Read on. In Powerslave, you take the role of a mercenary who was hired to rid the Earth of an invading alien force called the Kilmaat. These aliens are attempting to revive the Egyptian pharaoh, King Ramses, for their own nefarious purposes, and it's you're...
---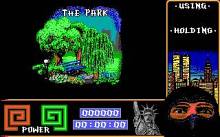 Last Ninja 2: Back with a Vengeance 1990 Action adventure
Our dear Last Ninja destroyed Kunitoki's forces on Lin Fen Island, but the master fled to the great city of New York. Now Ninja spirits have sent our hero through time and space and into NY. Will Ninja's finally get their vengeance? The game is very much alike the first Last Ninja but it now has a bit more puzzles. You will fight on the streets of New York, the underground and the secret base of the Shogun. ...
---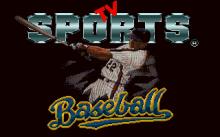 TV Sports: Baseball 1991 Sports
One of the best baseball games I have played on the Amiga. Too bad that the PC version isn't that good. You can control all the best teams from the top league with accurate players statistics and player names. You can play a single game or play a full league. Of course the game offer two player mode as well including very easy controls. The game doesn't use many different game screens. But that's the same with the other games in this series. This is actually a good thing all though it might not sound like it. The graphics is the...
---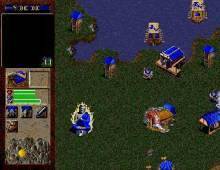 Seven Years War 1998 Strategy
Seven Years War is a decent WarCraft II clone - that is, a real-time strategy game - based on the "Seven Years War," the period between 1592 and 1598 A.D. during which Japanese shogun Toyotomi Hideyoshi invaded Korea twice as part of his audacious plan to conquer China and divide it among feudal lords. Hideyoshi waged an extremely brutal war that by some accounts killed more than one million Koreans - more than one third of Korea's total population at the time. Except for Oriental motif of units and buildings, Seven Years War looks almost identical to WarCraft II - down...
---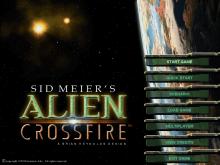 Sid Meier's Alien Crossfire 1999 Strategy
The role of an expansion pack is always to take the base game to that oft-desired next level, but how many really do? Generally all you get are some new weapons and units, and maybe some different graphics. Count on Sid Meier and Brian Reynolds, the duo whose touch turns everything to gold, to create an add-on that makes one of history's best games even better. Sid Meier's Alien Crossfire begins in the middle of Sid Meier's Alpha Centauri. In that first game, an unofficial continuation of Meier's groundbreaking Civilization series, colonists had split into ideological factions before landing on the title...
---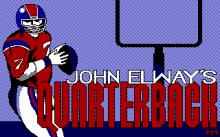 John Elway's Quarterback 1988 Sports
John Elway's Quarterback is an action-oriented football game. You have your choice of several different plays on offense and defense. On offense you assume the role of quarterback on passing plays and when and if the pass is completed you become the receiver. On running plays the quarterback runs the ball. On the defensive side you act as the middle linebacker unless a pass is intercepted or a kick is received, then the ball carrier becomes the the active player. The graphics are not terrible, but they are not that good either and each team is represented by only nine...
---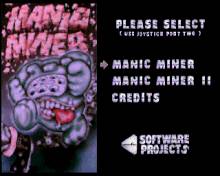 Manic Miner 1990 Amiga
Spectrum game conversion. A classic title! Amiga disk contains the original spectrum game conversion and a reworked amiga version. Both are very enjoyable, cool games! You must help your miner to get through the barriers and find the keys to exit from the mine, before oxygen runs out! ...
---