Old-Games.com: 9000+ Games to download
Search a Classic Game: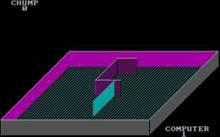 Novatron 1982 Puzzle
Novatron is a PC conversion of an arcade game, which was in turn inspired by the classic movie Tron. Basically you and the computer control motorcycles of sort, that leave a trail of light. Your objective is to make the computer smash into his or your trail of light, thereby winning the round. ...
---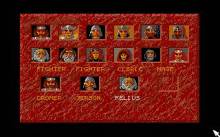 Abandoned Places 1992 Role playing
Abandoned Places is a subpar PC conversion of a well-respected Amiga RPG. In this dungeon crawl, you must select four heroes to fight the evil that threatens the land of Kalynthia as they emerge from their prison. The game is noted for the variety of graphics, e.g. 3D for dungeon exploration and combats and a bird's eye view for travel, depicted with excellent animations. The game is also very open-ended in that you can ignore the main plot for a long time, and there are very few tasks to do besides monster bashing. Too bad the PC conversion turns the...
---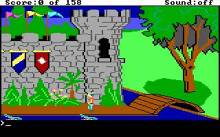 King's Quest 1 1986 Adventure
This is the first King's Quest game by Sierra. A nice adventure where you have to type your way through it. In short the gameline. The King of Daventry is old and about to die soon. Unfortunately he has no heir to carry on the royal line. Three treasure are lost in the kingdom and Sir Graham (that's you) must find those treasures in order to become King. ...
---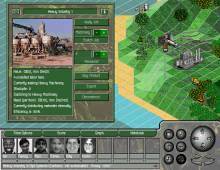 SimIsle for Windows 95 1995 Simulation
My most favorite "Sim" game of all time aside from SimCity 2000, SimIsle is a fun and challenging tropical island simulation. You must manage the difficult balance between economic success and ecological harmony. For instance, cutting too many trees to make building materials (wood) and you risk forest fires. Add the neat RPG-style personnel management, and the game is quite addictive in the long haul, despite a steep learning curve that may prove too daunting to beginners, and some cumbersome interface designs. Note: the download here is the rare Windows version, which features a much faster game engine and interface than...
---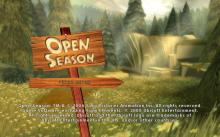 Open Season 2006 Puzzle
For whatever reason, children's movies are starting to take a serious plunge lately. Maybe it's the lack of Disney masterpieces like Aladdin and Beauty and the Beast, or maybe it has to do with the conversion from traditional to 3D animation. But what if maybe - just maybe - it has to do with the fact that today's cinema-epics are amazingly uninspired, insultingly formulaic, and downright pathetic compared to the classics of old. When A Bug's Life hit theaters, Antz was close to follow. Finding Nemo came next, followed by the putrid "vision" Shark's Tale, and it's happening over and...
---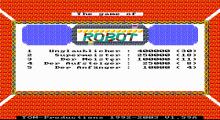 Game of Robot, The 1988 Arcade action
The Game of Robot is a German shareware game for DOS. The player controls a hero who has to explore the castle of the evil wizard Schulzasar. He will have to visit the 56 rooms of the castle, eliminate Schulzasar's evil robots and solve many puzzles, to finally kill Schulzasar and steal his gold treasure. ...
---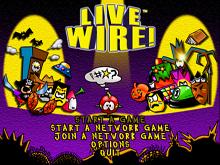 Live Wire! 1999 Puzzle
Live Wire! is an interesting and somewhat innovative 3D puzzle game that unfortunately is much better as a concept than the actual gameplay. In this action-based game that is similar to an early game called Painter, you drive a Tron-style light cycle across a 3D gridded landscape, leaving a coloured trail behind you. Once you "close" any landcsape tile (i.e. color it on all sides), the tile becomes yours and nets you points. But to make things more interesting, you must compete with other opponents who are doing the same thing. The game includes over 50 levels, each with its...
---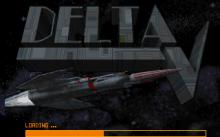 Delta V 1993 Arcade action
This is a futuristic flying game. The plot casts you as a captured Nethacker forced to Netrun for the mercenary Black Sun Corporation for their own greedy purposes. Just what is Netrunning? in the year 2306 5 megacorporations control the world, each of which requires lots of data and information to mantain their position at the top of the food chain. If a certain data can't be obtained peacefully they then resort to hacking the other corporation's net with cybernetically enhanced individuals (such as yourself) that can cruise the Networks in virtual vehicles called Traces. This then means that as a...
---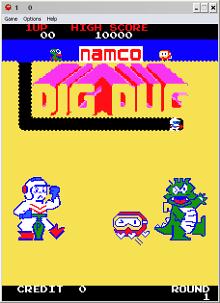 Microsoft Return of Arcade 1996 Arcade action
Four early arcade hits make a PC comeback in Microsoft Return of Arcade, a compilation of Pac-Man, Pole Position, Galaxian and Dig Dug. Each game is playable in a sizable window or in full-screen mode. Game options such as number of players, controls, lives, speed and difficulty are fully customizable, and high scores are automatically saved. A feature called "quick help" provides brief operating instructions for new players at the beginning of a game, and as an added bonus, a brief history of each game is available in the help menu. ...
---
Dizzy: Fantasy World of Dizzy 1991 Action adventure
Fans of Spectrum computers would recall that Codemasters' Dizzy series were some of the best games ever made for that computer. Created by a quirky pair of designers who call themselves The Oliver Twins, the series feature Dizzy, prince of the egg-shaped people (okay, they're actually eggs) who are, quite ingeniously, called yolkfolk. The games are either arcade adventure, or arcade-style puzzlers. The series is memorable for eccentric level design, great music, and wonderful cartoon-style sense of humor. There were 15 Dizzy games made for the Spectrum, only 7 of which were ported to the PC. Fantasy World Dizzy was the...
---