Old-Games.com: 9000+ Games to download
Search a Classic Game: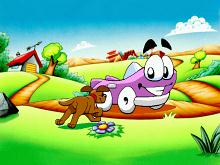 Putt-Putt Saves the Zoo 1995 Educational
Putt-Putt and his faithful dog Pep have to help Outback Al find six missing baby animals before the new Cartown Zoo can open. Putt-Putt must search through Arctic Land, Jungle Land and Grasslands for the missing little ones. Once he finds them, he must use tools he finds along the way to help them get home to their parents ...
---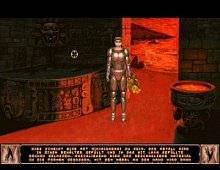 Sign of the Sun 1997 Adventure
In the future, a series of nuclear disasters have devastated the Earth and forced it into an orbit nearer the Sun. The increased temperatures have formed vast deserts and transmogrified the planet into a barren wasteland. All hope seems lost for humanity until the discovery of a metal ore that seems to protect against the Sun's heat and radiation. Only one problem. The only place where the ore can be tested in time to save them is within the Sun itself. As James Mariner, Earth's selected test pilot, it is up to you to deploy a probe containing the ore...
---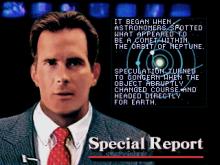 Ultrabots 1993 Simulation
An alien vessel had approached earth along an elliptical orbit, at first mistaken for a comet, and launched pods at the surface. These pods disembarked giant alien robots which then carved out a path of destruction, attacking cities and removing life. In desperation, the world unleashed it's nuclear arsenal to stop the robots, in the process adding to the devastation. The broken remains of humanity gathered the pieces of the destroyed robot invaders and learned enough of it's manufacturing and design to copy the designs and build their own. Manufacturing their own armies, they prepare to repel an anticipated invasion...
---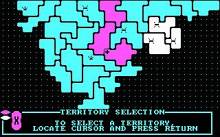 Lords of Conquest 1987 Strategy
Lords of Conquest is influenced by the boardgame Risk. You and your opponent start by selecting countries in turn from a map. This can be randomly generated based on requested numbers of countries and volumes of water, chosen from one of the 19 predefined ones, or created using the inbuilt editor. Your army possesses infantry, cavalry and a water fleet. Natural or produced resources such as gold and iron are identified - countries containing these might be the best ones to invade.You can play at 4 skill levels, and decide how big a factor luck is. With calculations settled by the...
---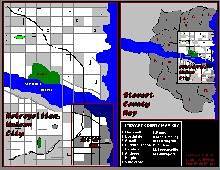 Hudson City Sector One 1996 Utility
Hudson City Sector One is a little-known utility program - more appropriately "gamemaster's aid" - for use in managing ongoing games of pen & paper RPGs set in Hudson City, part of HERO Games's award-winning "Dark Champions" RPG system. Based on the "Goldtree Engine," a short-lived utility engine by Goldtree Enterprises, Hudson City One features a wealth of information on the core of Hudson City, including maps and NPCs. The program can generate random encounters and weather patterns, and can be used to store notes about various player characters and their adventures. The program has all of the information included...
---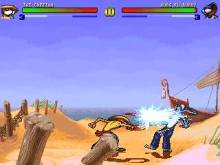 Brutal: Paws of Fury Remix 2002 Arcade action
Brutal - Paws of Fury was a Mortal Kombat clone made by Gametek in 1995. This is a 2000 Windows remake made by a fan of the game. Easily as good as MK, it serves up a good amount of difficulty and fun. The Dali Llama has organized a fighting school. You must work your way through the ranks, eventually fighting the Dali Llama himself. There are many different fighters to choose from, all animals, giving the game a cutesy feeling. MK, eat your heart out. There should not be any problem choosing your favorite animal to fight with. You...
---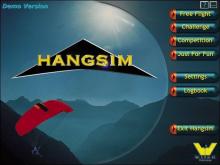 Hangsim 1999 Simulation
Ready to dive into the world of hang-gliding and ultralight aircraft? Hangsim, from Wilco Publishing, is a much cheaper and safer way to learn the fundamentals than heading for the airport or hillsides. The manual is short [34 pages], but it is densely packed with aircraft specifications and tutorials for first-timers. The tutorial on understanding air currents and gliding is very concise, yet written to be easily understood. As a simulation, Hangsim delivers realistic flight dynamics, thermals and a variety of aircraft to try. Seven different hang-gliders, paragliders, regular gliders, and ultralights are included. Keyboard and joystick commands allow the simulation rate...
---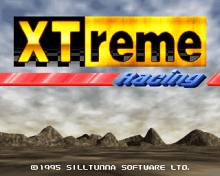 XTreme Racing 2.0 AGA 1995 Amiga
It's a cool racing game, with many XTreme features, like the multiplayer mode. ...
---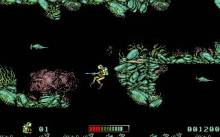 Titanic 1991 Arcade action
Diving games from the 80's and the first half of the 90's were mostly similar: a side view of the action, and you get to control a diver that shoots harpoons, fights sea monsters and collects treasures and oxygen. Titanic is a solid game from 1988 published for Amstrad CPC, MSX and Spectrum made in a similar manner. It consists of two large parts. The first takes place in underwater caves and you have to go deeper and reach the Titanic, while the second part takes place inside the famous shipwreck. Gameplay focuses...
---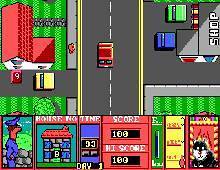 Postman Pat 3 1992 Arcade action
Postman Pat 3 is a Paperboy-style game. Pat agrees to help deliver telephone directories on behalf of his friend Delivery Man Dan, who's broken his leg. The play controls Pat's van, and must deliver directories to as many houses as possible whilst avoiding obstacles and without running out of fuel. There are five days in which deliveries may be attempted and failure to deliver enough of the directories in the five days may result in Dan losing his job. Licenced game of the Postman Pat television series, and sequel to Postman Pat and Postman Pat 2. The TV show's theme...
---