Old-Games.com: 9000+ Games to download
Search a Classic Game: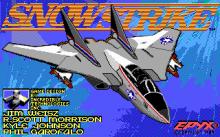 Snow Strike 1990 Simulation
You must fly an F14-LBC "Rapier" on a series of missions all along Colombia. You've land missions like free flight, destroy drug labs, bomb drug refineries, destroy drug stores and destroy drug convoy. You've aircraft carrier missions like free flight, destroy enemy aircraft carriers, destroy drug ships and destroy enemy oil supplies. In the air you can fight the MiG-27, Su-27, MiG-29 and MiG-31 armed with heat or radar guided missiles! You can choose to be an existing pilot or to create a new one. You can choose between 2 levels of difficulty: beginner (less enemy attacks) or expert (the most...
---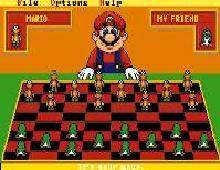 Mario's Game Gallery 1995 Strategy
Bringing the popular Nintendo character to PC, Mario's Game Gallery lets you play against Mario in 5 popular parlor games: Checkers, Dominoes, Go Fish, Yacht, and Backgammon. Easy-to-read on-screen instructions, Mario's encouraging voices, and amusing animations throughout the game makes this one of the most underrated puzzle games for kids of all ages. ...
---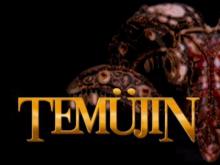 Temüjin 1997 Adventure
While few people likely know the name Temüjin, he is actually one of the most renowned people in history. It's the birth name of the boy who would later become known as Genghis Khan, and SouthPeak's Temüjin is located in a small museum that hosts an exhibit based on the famous Mongol leader. There are interesting facts to be learned about Khan, though as the story is entirely fictional, this is not primarily an educational title. One of many FMV adventures of the mid- to late-'90s, the technology behind Temüjin was highly touted at the time of release for its...
---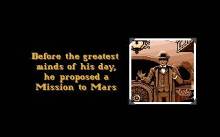 Ultima: Worlds of Adventure 2 - Martian Dreams 1991 Role playing
The Avatar is at home on Earth when someone is at the door, it's Doctor Spector, he shows you some photos of the Mars space bullet launch and you and him are on an old photo. It seems you have to go back in time to avert disaster with the Martian colonists. You and Spector then find an old cave in Colombia, USA where Nikola Tesla was working on experiments. Tesla wrote a book on the Orb of the Moons telling you how to use the orb to travel back to 1893, the victorian era. You create a red moongate that...
---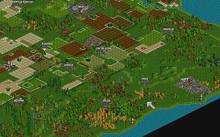 Transport Tycoon Deluxe 1995 Strategy
You're a transportation manager in this game. You choose your starting landscape (Europe, toy land, South America, desert) and your skill level. In this game you can build different transportation lines, like transporting coal to a coal power plant, or oil from the oil wells to the oil refinery. There exist ships, trains, buses & trucks, helicopters and trains. The game has an isometric graphics engine and a jazz-style soundtrack. The Deluxe version contains new features that were not present in the original Transport Tycoon: the time scale of the game became larger, including futuristic vehicles such as monorails; and the...
---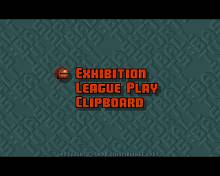 TV Sports Basketball 1990 Amiga
One of the best basketball games I have played on the Amiga. Too bad that the PC version isn't that good. You can control all the best teams from the NBA with accurate players statistics and player names. You can play a single game or play a full league. Of course the game offer two player mode as well including very easy controls. Actually only three game screens are used during a match. You either attack or defend around the basket. When you get the ball the computer automatically move all players up to the last half of your opponents half,...
---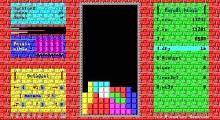 Tetrix v1.30 1992 Puzzle
Tetris clone. ...
---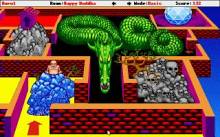 Origamo 1994 Strategy
Think paper. Think shapes. Think Origami. That's all nice an swell, but how do you play origami on a computer? Well, you actually can't, but you can enter the maze of Origamo! Think of it as a cross between Tetris and a jig-saw puzzle. You enter the maze of far east, where you need to pass through different stages in order to finish the game. Every room (some rooms consist of more the one stage) has a guardian and to get pass, you need to solve the origami puzzle. The puzzle itself is the main point of the game! You...
---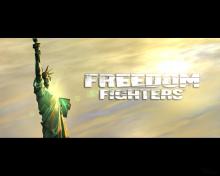 Freedom Fighters 2003 Arcade action
There was a time in world events when the threat du jour wasn't terrorism, but communism -- the Soviet Union in particular. IO Interactive -- the makers of last year's Hitman 2 -- seem to remember those times, and have made good use of them as a backdrop for its new third-person shooter, Freedom Fighters. The title is set in an alternate past where the Soviets beat the rest of the world to the nuclear punch and ended World War II by blasting Berlin back to the Stone Age. From there, the Reds marched across all of Europe, Asia, and South...
---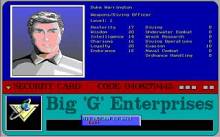 Sea Rogue 1992 Strategy
Are you ready for some treasure hunting? Forget about eye patches, parrots and Jolly Rogers! This is a new age treasure hunt. The game Sea Rogue puts you in charge of organizing an expedition in order to dive and excavate treasures from many sunken ships all over the ocean. Your first task will be to select an appropriate crew for your mission. You can pick some of the pre-generated characters or create your own. Character creation is very similar to what you have done in many RPG games. There are six different classes and you will need one character from...
---