Old-Games.com: 9000+ Games to download
Search a Classic Game:
Vira 1995 Puzzle
Vira is an excellent and unique puzzler from Nikita, one of Russia's best game developers that is practically unknown abroad. Like all good puzzle games, the game is easy to learn, but hard to master. In this level-based brainteaser, your goal on each level is to fit all cargo onto the ship and make sure the boat is balanced before setting sail. The gameplay is very easy to learn, and the interface is intuitive. You are presented with the isometric view of the loading dock and the ship. You click on the arrow keys to move the crane, then left-click...
---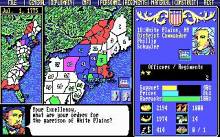 Liberty or Death 1993 Strategy
For a long time, KOEI used their resources on making realistic strategy games based on asian history, but this time they put their efforts into making a very good and accurate gaming version of the American War of Independence. In Liberty or Death you play as either the American or the British forces, trying to take supreme control over the American continent. Playing as the Brits will be easier as they had more resources, but veteran gamers should give the American forces a go. Once you select you country, you have to appoint your Commander-in-Chief. This will be your key...
---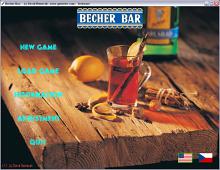 Becher Bar 2001 Simulation
Becher Bar is a fun bar simulation game similar to Pizza Tycoon, except you are managing a bar rather than a restaurant. You first start with leasing or buying property for your bar, then decorate the interior with tables, plants, different floor types, lighting, and other essential components. Then create one recipe for a drink and staff the bar with a manager, a waiter, and a bartender, and you will be ready for business. Created as promotional title for Czech liquor brand Jan Becher, Becher Bar naturally features a lot of Jan Becher brands you can use in mixing the drinks....
---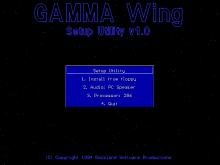 Gamma Wing 1995 Simulation
In this game, you are in a galaxy wide war, in which you pilot a ship, and go through battles to try to capture enemy planets, convert neutral ones, and protect your allies. ...
---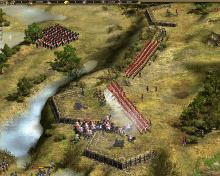 Cossacks II: Battle for Europe 2006 Strategy
Fans of the Cossacks series are plunged back into the 19th century environment of Cossacks II: Battle for Europe where nations just await conquering. The game encourages players to explore the diplomatic and economic aspects of warfare, as well as the militaristic. Players must use all the assets available to them, natural resources as well as brave soldiers, to turn the tides to their own favor. In Cossacks II: Battle for Europe, campaigns and scenarios follow historical and hypothetical storylines in which players will choose one of nine nations including Spain, the Rhine Confederation, and the Great Duchy of Warsaw to...
---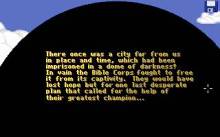 Captain Bible in the Dome of Darkness 1994 Arcade action
Captain Bible in the Dome of Darkness is a Christian game released in 1994, by Bridgestone. A limited version named Captain Bible: Special Edition was released for free shortly afterwards. Using the Sword of the Spirit, the Shield of Faith and the power of the Holy Word we are tasked with helping our hero, Captain Bible in defeating the evil "cybers" who have invaded and incased a innocent human city. The main gameplay feature consists of finding the lost verses from the Bible, which you can find scattered in the city, and can be used to defeat your enemies. ...
---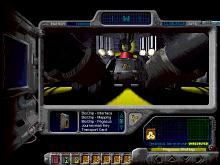 Journeyman Project, The: Turbo! 1994 Adventure
The Journeyman Project is a first-person, node movement adventure that puts the player in control of Agent 5 of the Temporal Security Annex (TSA), the force assigned to protect Earth's past. As the game begins, the Cyrollan delegate is due to arrive for Earth's acceptance to their earlier invitation. Not everyone agrees with the decision, however, and no sooner have you leisurely familiarized yourself with the gameplay mechanics and reported Agent 5 to work, than crisis hits. Somehow, a dissenter has found a way to distort history in three different time periods, each of which will prevent the Cyrollans from...
---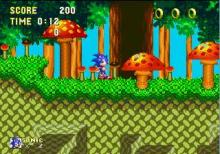 Sonic & Knuckles Collection 1996 Arcade action
I must admit that I got a little nostalgic when I loaded the Sonic and Knuckles Collection onto my hard drive. After all, I had not played these games since I moved away from home, leaving my brother and his Sega Genesis behind. Video games have made amazing progress since the late 1980s and early 1990s when 16-bit systems ruled the market. Still, many great games came out during that period, and I fully understand why Sega decided to export these games to the Windows PC. While these games are replicas of their Genesis counterparts, they obtain a few flaws when...
---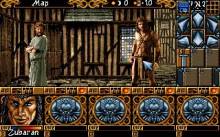 Ishar 3 1994 Role playing
In the third installment of Ishar you can import characters both from Ishar or Ishar 2. Now you have to travel through Portals of Time to pursuit of the dragon of Sith, last survivor of the Great Black Dragons. Exploring the magic lands, joining the allies and fighting the enemies you must protect the Citadel. ...
---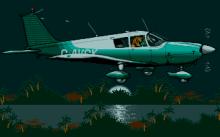 Gold of the Aztecs 1990 Action adventure
Another Atari/Amiga hit that failed to attract PC gamers' attention. Gold of the Aztecs is a fun action/adventure game set in South America. The mundane plot casts you as another unfortunate pilot-turned-adventurer who crash-landed in the jungle, destined to discover ancient Aztec treasure on your way to freedom. The game is played from a typical side-scrolling view with some novel features. For instance, unexpected enemies (e.g. a huge elephant, or cannibals) will appear if you dally too long. The weapons are few, but reasonably realistic, and once you discover Aztec ruins, you will have access to some interesting mythical weapons...
---