Old-Games.com: 9000+ Games to download
Search a Classic Game: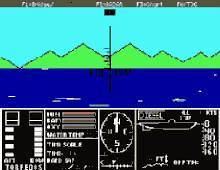 Up Periscope 1988 Simulation
A World War 2 submarine simulation set in the South Pacific. Destroy Japanese convoys to support your country's war effort. Practice, campaign and historical modes are available. ...
---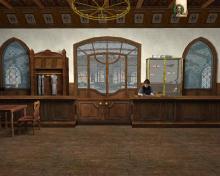 Sherlock Holmes: The Awakened 2006 Adventure
Logic and reason are stretched to the limit as the world's most famous detective takes on a shady cult with a penchant for making people vanish in Sherlock Holmes: The Awakened. The third in a series of Sherlock Holmes games from Ukrainian developer Frogwares, Ltd., The Awakened sees Holmes and his constant companion, Doctor Watson, trying to get to the bottom of a series of disappearances. The trail leads to a mysterious cult that worships the god Cthulhu, and players must help the sensible sleuth navigate five different universes and decipher clues given to him by more than 60 characters....
---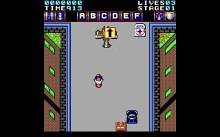 Action Fighter 1989 Arcade action
This is a top down vertically scrolling shooter, in which you start off as a motorbike. You are quite vulnerable to attack at first, but power ups come in the form of a Sega van which you have to dock with. The first time you dock you get double fire, the second time gives you a rocket, the third gives a rear force field and the fourth invulnerablility. By destroying cars and bikes that appear on your way, you can collect A-F letters. Collecting A through to D allows you change into a sportscar which is less vulnerable to attack, but...
---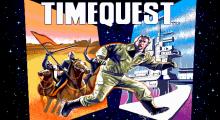 Time Quest 1991 Adventure
This masterpiece by Bob Bates is almost flawless, except for the fact that the plot is outlined almost entirely in the documentation, and there is little plot development as the game progresses. As futuristic cop, you must journey back to different time periods to stop a mad scientist from altering history. Time Quest is one of my most favorite adventure games ever, and also one of the hardest. Be prepared for a lot of note-taking... which will pay off handsomely as you watch one of the best endings ever seen in a computer game. A true classic that noone should...
---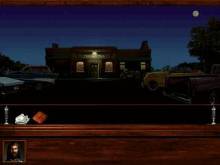 Callahan's Crosstime Saloon 1997 Adventure
Callahan's Crosstime Saloon is the central thread that weaves the tapestry of five mini-adventures into a main storyline that is really the sixth, save-the-universe episode. Action, innovative scenarios, decent puzzles and an abundance of good humor abound in this creative romp through space and time. Your character is wisecracking, fun-loving, folk musician Jake Stonebender who suddenly finds the fate of the universe resting squarely on his shrugging shoulders. A graphic adventure, solidly in the tradition of previously successful Legend Entertainmentgames, Callahan's provides a satisfying mix of immersive game play, competent graphics, interesting problem-solving aspects and rich, innovative and humorous plots --...
---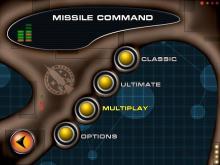 Missile Command 1999 Arcade action
The revitalized Atari goes to the well again and updates one of its most famous classics, Missile Command, for Windows PCs. One of the greats in both the arcades and on the 2600 and 5200 consoles, just about everyone who was into gaming in the early 80's was exposed to this incredibly simple yet tirelessly addicting game. For most of the late 1970's and early 80's, space shooting games dominated the arcade landscape which began with Space Invaders. While most of them were slide-and-shoot contests similar to Space Invaders (Galaxian, Galaga, Moon Cresta, Phoenix), Missile Command was unique in both its...
---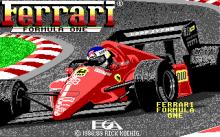 Ferrari Formula One 1989 Sports
Ferrari Formula One is a decent F1 racing game from Rick Koenig and EA that offers a good feel for the event - but pales beside Accolade's Grand Prix games in terms of realism and options. As description on MobyGames puts it: "...you are to drive and win the Grand Prix. But before you do, you will have to pick the track you want to race, test your car and adjust it to optimum performance." An average racing game that doesn't have anything to set it apart from other, better games. It is also probably too easy for racing sim...
---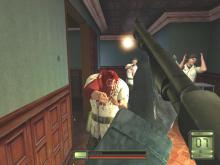 Soldier of Fortune 2: Double Helix 2002 Arcade action
Soldier of Fortune II: Double Helix isn't just a solid shooter -- it's a huge leap over the original, both technically and in terms of gameplay, and contains a number of advancements that may influence the genre for years to come. As in the original game, SoF2 casts you as John Mullins, a real-life mercenary-for-hire working for a covert anti-terrorism outfit known as the "Shop". Don't expect to see many other ties to the original game, however -- this time around, you're tasked with investigating a terrorist group bent on unleashing a deadly bio-weapon somewhere in the U.S. The plot is...
---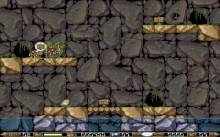 Ugh! 1992 Arcade action
His girlfriend had always had great expectations and one day, by an incredible chance an apple which has fallen right down our caveman's head creates a thought of an aircraft that he can use to earn money. So he makes the machine and uses it for the transport--for picking the other cave friends up and dropping them to their desired destinations. Ugh! is an action game where you must complete 69 levels, riding inside a pedal-powered helicopter to pick up passengers and carry them to their destinations. Each level is made of a series of platforms, with several cave entrances....
---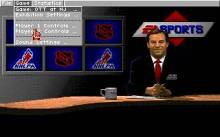 NHL Hockey '93 1993 Sports
This was actually the first great hockey game for the old console SNES, or Super Nintendo Super Famicom, which I played til my fingers bleed. (Bryan Adams anyone..?) So going from this solid old console game ten years ago to playing it on PC today, really puts the game to the test. What thrills me the most is the detail level of the game. You can choose a straight quick exhibition or a long gruelling play-off. It introduces the ability to control line changes yourself, even set up the lines exactly as you'd like. In the breaks between periods you...
---