Old-Games.com: 9000+ Games to download
Search a Classic Game: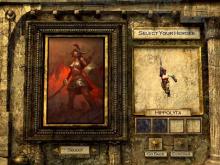 Invictus: In the Shadow of Olympus 2000 Strategy
Invictus is (rather loosely) based on ancient Greek mythology - the goddess Athena has returned from mentoring Odysseus, who went on to kill Poseidon's son on his way home from the Trojan war. Poseidon is none too pleased, and dismisses the whole thing as a fluke. Athena sees this as a challenge, and throws down the gauntlet to Poseidon by saying that she can take any mortal and train them to defeat three trials set by the gods. And who is this mortal? Of course, it's you. The game itself draws from the role-playing and real-time strategy genres. The (very basic) RPG...
---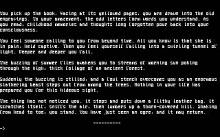 Forbidden Castle 1985 Adventure
A save-the-princess text adventure in a fantasy world. Emphasis is on determining the function of the magical words and items you come across, with significant character interaction. ...
---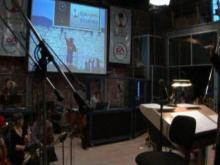 2002 FIFA World Cup 2002 Sports
EA SPORTS' best-selling soccer series continues with 2002 FIFA World Cup, featuring all 20 official stadiums in Japan and Korea complete with team mascots. Animation has been improved in the area of ball jostling between players, "Moment Zooms" intensify the action by providing athlete close-ups, and "World Cup Moments" offer multiple angles of key plays during the match set to music by the Vancouver Symphony. Tournament mode offers a seven-game series punctuated by a storyline, while a new feature entitled "Air Play" is designed to simplify more complicated maneuvers, such as headers, scissor kicks, and so forth by binding them...
---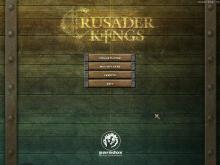 Crusader Kings 2004 Strategy
Starting with Europa Universalis, the developers at Paradox Entertainment have been twisting thick clots of numbers and formulas into crowded busy maps of the world. They make the kinds of games that you can't discuss without the caveat that they're not for the casually inclined. But those of us willing to patiently sort through these tangled webs have found a set of uniquely gratifying historical strategy games, some more successful than others (Hearts of Iron was a terribly a clunky representation of World War II and Two Thrones was an ill-conceived attempt at streamlining). The latest is Crusader Kings, which...
---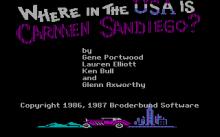 Where in the USA is Carmen Sandiego? 1986 Educational
This time you continue to catch Carmen Sandiego and her american gang in the U.S.A. Breaking from jail somewhere in Europe, she comes to yankees to steal their treasures. You as ACME detective have to travel from town to town on the tail of suspect, using clues and collecting evidences, which allow you to put suspect to jail finally. The words of witnesses are clues for you only if you have basical geographical and historical knowledge. This version is enhanced with VGA graphics, Network support, mouse and joystick support, and detailed descriptions of suspects. Also you have to answer correctly the...
---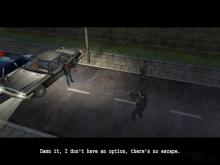 Sniper: Path of Vengeance 2002 Role playing
It's a mid-'80s battle for money and power and the underworld war is spilling over into the city streets. Rival mobs are behind the conflict and the casualties are rising. As "the family's" top hit man, players travel to Las Vegas, Rome, and Chicago to fulfill numerous first-person missions of espionage and violence. Use skill, luck, and heartless efficiency to solve the mystery and bring the deadly mob feud to a decisive conclusion. ...
---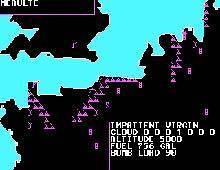 Fifty Mission Crush 1986 Simulation
"50 Mission Crush" was the name given to the crushed service cap of the battle hardened veterans who flew the B-17 during WWII. It was a mark of distinction and honor. The game "50 Mission Crush" is a role playing game that puts you into the cockpit of a B-17 Flying Fortress bomber during WWII. You are part of the 8th Air Force 306th Bomber Group and you must try to survive 50 missions (in real life the average life span of a crew member was 18.33 missions) in your B-17 (named The Impatient Virgin) over France and Germany. As...
---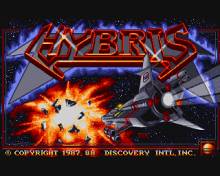 Hybris 1988 Amiga
REALLY good shoot 'em ups are something of a rarity on the Amiga. Sure, there's Xenon and Zynaps and a few others, but when you consider the range of games of this type that exists for the 8 bit computers, it seems extraordinary that this situation has developed. Maybe it's because programmers are busy trying to come up with new game concepts to match the Amiga's strengths - but even so, there are few games quite as enjoyable as those that involve wasting row after row of aliens. The good news is that things are about to change, at least three...
---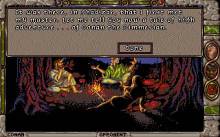 Conan The Cimmerian 1991 Role playing
Conan: The Cimmerian was living happily as a blacksmith with his wife in the village of Irskuld, Cimmeria...until one fateful day. A group of horsemen raided his village...Conan was knocked unconscious, awakening only to find his wife and his friends butchered in the aftermath. Conan discovers architect of the slaughter was a wizard named Thoth Amon, a high priest of Cult of Set. Sword in hand, vengeance aflame, Conan now travels south in the land of Hyborea to the city of Shadizar. Here his journey of vengeance begins...Conan: The Cimmerian is an action-adventure game with some RPG elements. The game...
---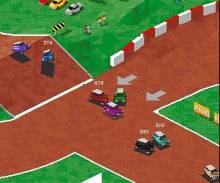 Skidmarks 2 AGA 1995 Amiga
Second version of the famous racing game, Skidmarks. In this version you have more tracks to race, more cars to drive and many other extras. Of course it features better graphics thanks to the AGA chipset. ...
---