Old-Games.com: 9000+ Games to download
Search a Classic Game: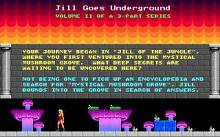 Jill 2: Jill Goes Underground 1992 Arcade action
Jill of the Jungle 2 is the second in the Jill of the Jungle trilogy. It follows the same concept, but includes new graphics, somewhat improved animation and completely new levels and musical soundtrack.In this particular game, after having explored the depth of the mysterious jungle, Jill proceeds into Montezuma's castle and indeed goes underground in the attempt to rescue her Prince. Gameplay is side-viewed and platform-style, with hazards to overcome include fiure-breathing enemies and spikes. Jill can transform into various creatures to help her escape; when in human form she is limited to her trusty knife. ...
---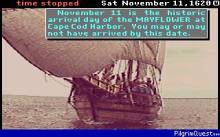 Pilgrim's Quest 1991 Educational
A small educational game similar to Broderbund's Galleons of Glory in concept if not the era, Pilgrim's Quest puts you on the legendary Mayflower as she sails for the New World. Contend with problems real pilgrims faced, from diseases to incremental weather and mutinous crew, and a host of other problems once you land. It's short and easy, but quite enjoyable. ...
---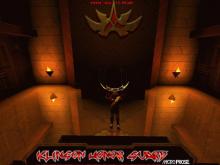 Star Trek TNG: Klingon Honor Guard 1998 Arcade action
"Oh no! Not another Star Trek game!" This was the call from many when Klingon Honor Guard was first announced. Well they were right; this isn't just another Star Trek game, hoping to cash in on the captive Trekker audience. License or not, Star Trek: The Next Generation -- Klingon Honor Guard is a truly excellent game in its own right. Klingon Honor Guard uses the state-of-the-art Unreal 3D game engine to portray a totally realistic first-person shooter adventure with an engaging story. Unlike some of the earlier releases to use the Star Trek license, Klingon Honor Guard is a stand-out game...
---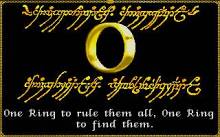 Lord of the Rings 1: Fellowship of the Ring 1990 Role playing
Ah, Lord of the Rings! The book that started it all... Elves, dwarves, halflings, orcs... None of that existed before the brilliant mind of J.R.R. Tolkien wrote his masterpiece. The book has already made millions of fans and this game closely follows Frodo's voyage. As expected, Interplay created one fine role playing/adventure game. You will be introduced into the game by a short motion picture intro, described in the book's first chapter. You will learn about Bilbo's adventures, his ring, Gollum, Gandalf and the evil that threatens Shire in which Frodo, the main character lives. Your quest is to go to...
---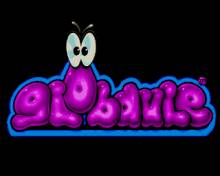 Globdule 1993 Amiga
While it's true that in films such as The Blob and in numerous SF and superhero comics of the fifties and sixties the amorphous blob has been represented as the villain, there has been a marked move away from this viewpoint in the last decade. This was spearheaded by the ground-breaking animated series Trap Door, which featured a character called Drut. Support for the 'blob as hero' trend has continued from a rather surprising sector - computer games. Characters such as Putty and, indeed, Blot have forced the public to rethink their attitude towards amorphous blobs. In this essay, however,...
---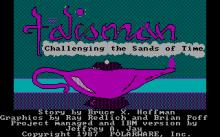 Talisman: Challenging the Sands of Time 1987 Adventure
"Talisman - Challenging the Sands of Time" is a real classic in the adventure game genre. It was made by Penguin (later known as Polarware) in 1987 has been allowed to be distributed as freeware about 10 years later. Here is your chance to revive old gaming memories in 4 colors! So, this is a text adventure game as genuine as it can be. I would say the only gaming value this game has left is pure nostalgia. The game starts out with the message: "Ye shiver in this dark and dank stone prison cell...". ...
---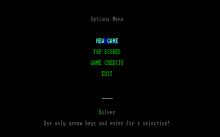 Solver: The Bank Quest 2001 Puzzle
This is a board/puzzle game, which also has a background story. You are a money collector whose task is to escort money bags to banks. However, something went wrong, and you lost all your bags in different parts of the city. Now you have to collect them again and to deliver them safely to the banks. But you also have to do it quickly, for thieves and robbers will use any opportunity to take the money in their possession - and that's why the game has a time limit. Different levels of the game represent different city districts. You have to...
---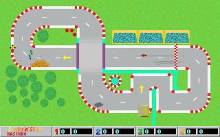 Slicks & Slide 1993 Sports
Slicks 'n' Slide is an overhead racing game where you try to drive your vehicle as fast as possible in available tracks. You can also use weapons to slow down your opponents. The idea of the game can look simple but Slicks 'n' Slide has very detailed options giving you the opportunity to change it in your own style. ...
---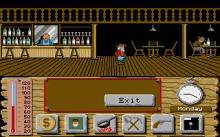 Lost Dutchman Mine 1989 Action adventure
The game puts You in role of a gold miner looking for a legendary Lost Dutchman mine. This is based on a true story of a German immigrant that found gold in The Superstition mountains in Arizona. It was never found but with this game You may change the history. Now, help the poor guy in his search and try to stay alive during that time. ...
---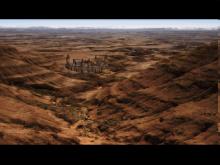 Realms of Arkania 3: Shadows over Riva 1997 Role playing
Shadows over Riva is the third and final part in the Realms of Arkania trilogy. Again Orcs have overrun the countryside of the small coast town of Riva. During their quest to bring these raids to an end, the party reveals a mysterious story and in the end saves the lives of thousands of people. This is the first part which was only shipped on CD-ROM and features SVGA graphics as well as a smooth scrolling 3D world. All other aspects of the game are nearly similar to its prequels. ...
---