Old-Games.com: 9000+ Games to download
Search a Classic Game: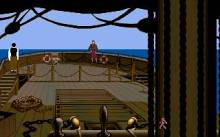 Cruise for a Corpse 1991 Adventure
It is a game where you can really slip into the story. You can poke around everywhere, look at everything, but be prepared for the odd red herring or three. And be prepared also for a liberal dose of conversation. Like every good police officer you need to interrogate your suspects again, and then again, and this, perhaps, leads to the one slightly flawed aspect of the game. Of course, there is always a lot of dialogue in detective games, so Cruise can't really be criticized for this, the problem is that as you progress from person to person the list...
---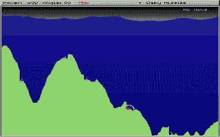 Scorched Earth 1991 Strategy
It's all-out war in Scorched Earth, a simple, yet exciting artillery combat game! You and up to nine friends can duke it out on hills and in valleys as you nuke each other into submission in this turn-based tank battle. At the start of each round, each player purchases their weaponry, and if they choose, shields and parachutes for defense and safety from long drops. Then it's off to battle! Aim your cannon, taking note of trajectory and wind, and fire off your weapons in attempt to take out the opposition. Most of the options are very intuitive, and you can...
---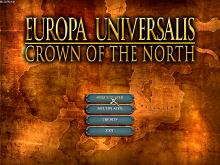 Europa Universalis: Crown of the North 2003 Strategy
Crown of the North is sort of like Warcraft for the hardworking micromanager. The name of the game here is resource management and diplomacy, although it's nowhere near as intricate a scenario as Europa Universalis. Crown of the North is set in eastern Europe, between 1275 and 1340. In this period, Europe is split into feuding domains, theoretically ruled by a single king. The king, Birger Magnusson, has ascended to the throne far too young, and the dukes of Europe eye each others' lands hungrily. In the ensuing open warfare, the time is right for a single ruler to, by alliance...
---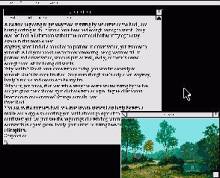 Wonderland 1991 Amiga
It is one thing previewing a game as I did this one (CU July 1990) and another actually playing it for a review. At a preview it is all too easy to be shown only what the person conducting the demo wants you to see. Also, it is impossible to get the feel of how the game actually plays with your own hands at the controls. With so many different methods possible to enter commands, and with such a wide choice of available windows, I had reservations as to whether Wonderland's game system might prove so complex and confusing that...
---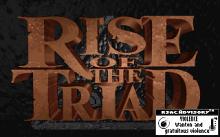 Extreme Rise of the Triad 1995 Arcade action
Extreme Rise of the Triad is an official add-on level pack to Rise of the Triad. The add-on features forty-two new levels, notable for their increased difficulty compared to those of the original game. Also included are several user-made level editors, a random level generator, and sound files. ...
---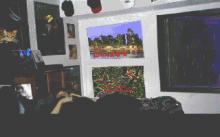 Amazon Trail, The 1996 Educational
You play a dreaming person who is taken on a quest to help the Inca people. You join a guide and go down the Amazon river to the place where the Inca people are. ...
---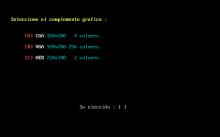 E.S.S. 1989 Simulation
E.S.S. (European Space Simulator) challenges the player to manage a space shuttle trip starting with 200,000 coins in cash. Successful actions will lead to an increase of the cash, while unsuccessful and preparation actions will lead to its decrease. Set in the future, events of the game start on New Year's day 2010 with a preparation phase, when the player allocates fuel and energy for the trip, assigns scientific and technical crew members, takes part of orbital station and satellites. The shuttle has limited space to carry and the player needs to choose the equipment and crew wisely. Every effort costs...
---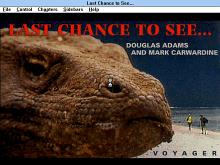 Last Chance to See 1993 Educational
We think of Douglas Adams as the author of the Hitchhiker's Guide to the Galaxy--in other words, as a superb chronicler of other-worldly life forms and one of the funniest people in the world. In Last Chance to See, Adams's habitat is earth and his subject is a serious one, but his sense of humor comes through intact. Here is an interesting tidbit of how the book came about, from Voyager's website: "In Adams's words, this inspired collaboration began when "by some sort of journalistic accident" he was sent to Madagascar with Mark Carwardine to look for an almost extinct...
---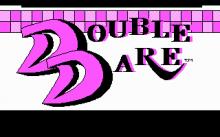 Double Dare 1988 Puzzle
Double Dare is a solid computer version of the not-so-well-known TV gameshow hosted by Alex Trebek. TV trivia buffs might be interested to know that this was Trebek's *first* gameshow, long before rising to stardom with Jeopardy!. Another interesting anecdote is that this is the gameshow that inspired Nickelodeon's Double Dare Deluge, the most successful gameshow for kids in the whole history of broadcasting. Gameplay will be instantly familiar to fans of Jeopardy! ... well, except the tedious egg-throwing beginning, in which you must throw eggs into the cardboard clown's mouth to win starting $10 and first question. After that silly...
---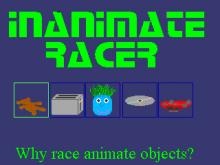 Inanimate Racer 1998 Sports
We've all heard the expression "going nowhere fast" but how often has it been simulated in a computer game? Strap yourself to the keyboard and get ready for indescribable excitement as the player selects one of five inanimate racers -- from a teddy bear to a toaster to the dark horse Chia Pet -- and it goes to the races, burning up the asphalt on a beautiful summer day. Blink and you might miss the action! ...
---