Old-Games.com: 9000+ Games to download
Search a Classic Game: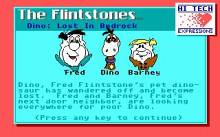 Flintstones, The: Dino Lost in Bedrock 1990 Arcade action
One of the few games based on the popular cartoon series and later real movies. While The Flintstones isn't impressive at least it follows and looks very similar to the original cartoon. You play as Fred Flintstone of course and have to get passed several different things on each level. The one thing I don't really like with the game though is that the things you have to do have nothing to do with anything regarding the original story which is a bit weird. While the developers might not have been very original in creating challenging levels with interesting things they...
---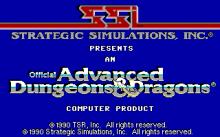 Secret of the Silver Blades 1990 Role playing
Secret of the Silver Blades is the third in a four-part series of Forgotten Realms Dungeons & Dragons "gold box" adventure computer games. The party's objective is to adventure through the mountain region near Verdigris, entering areas such as the ruins of Old Verdigris, the Well of Knowledge, the mines, the crevasses, and eventually to the Dreadlord's castle. The party will face off against an evil group of humans called the Black Circle, many kinds of monsters in the mines and crevasses... ...
---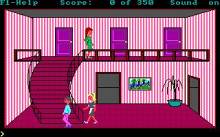 Hugo 2: Who Done It 1991 Adventure
In Hugo II We join our intrepid heroes as they attempt to enjoy a much-needed vacation at the house of Hugo's Great Uncle Horace... ...
---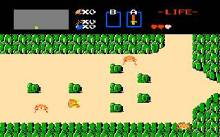 Zelda Classic 2000 Role playing
Zelda Classic is a fan-made update of the 1986 fantasy action game The Legend of Zelda, in which the young Link must search the land of Hyrule to find the shards of the Triforce of wisdom so that he can rescue the eponymous princess from evil forces. In addition to an exact replica of the original game, Zelda Classic features the option of using the original or updated graphics. It also includes ZQuest, a level designer for players to create their own quests and import custom graphics. ...
---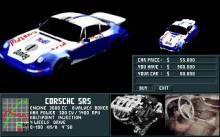 Deadly Racer 1994 Sports
Another racing game comes along ... Deadly Racer sound quite cool, doesn't it? Sounds like sitting in a killer machine like Carmageddon or Destruction Derby! But it just sounds like that. Deadly Racer is an arcade-style version of a rally racing game. The engine is the same we had in Rally Championships, the gameplay is fun and the graphics are superb. Let's begin talking about the Pros in this game. - The graphics are great. All seven (!) cars are drawn very pretty and look like the original. Just the names were changed slightly. So instead of a Toyota Celica...
---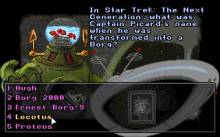 Geekwad Games of The Galaxy 1993 Sports
Want to play Space Invaders, Frogger, Defender, Joust and Trivial Pursuit all together in one BIG game? In that case you should certainly consider downloading "Geekwad Games of The Galaxy". The poor "King Wacky of the Wacky Funsters" has been kidnapped by evil Cybergeek and now it's up to you - a geek - to beat him in his games. As already said, these games are clones from the truest of all true classics: Spaced Solicitors: Help grandma to get rid of all those wicked people that come to her door Beefender: Defend aliens from capturing your cows Phlegming: Play...
---
Logical 1991 Amiga
What a lot of spherical objects! You'll need all your marbles to cope with RAINBOW ARTS' fascinating fast-action puzzler... Logical is a bit of a rarity; a thought-provoking fast-acton game which is genuinely as addictive as the blurb claims. OK. it's derived from dozens of vaguely similar titles - Tetris, Puznik, even Marble Madness if you want to look at it that way, but the finished game seems wholly original and is a terrific challenge. Along the top of the screen runs a track; along the track come coloured marbles which drop down channels into revolving disks. Each disk has four...
---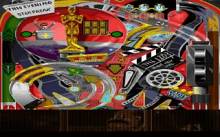 Absolute Pinball 1996 Arcade action
After publishing a number of excellent pinball games that they developed in-house, 21st Century Entertainment decided to outsource the development to a third party company, in this case UDS of Sweden. The result? A thoroughly average pinball game that does no justice to 21st Century's early classics. Pinball pro Martin Mathis says it all in his review: "Absolute was designed by UDS - Unique Development Sweden - a growing company that got its start in the Atari world. It features four different tables whose themes - Paris- Dakar rally, Hollywood, deep sea, baseball - are not entirely original but sufficiently...
---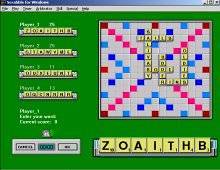 Scrabble for Windows 1992 Strategy
Scrabble for Windows is a great Windows update of previous Scrabble games that Mastertronic (which later was acquired by Virgin and became "Virgin Mastertronic" label) had been developing since 1987 under license from Hasbro, before Hasbro finally decided to develop their own PC versions starting from 1999. This is definitely the best Scrabble game until Hasbro's 1999 release. Two to four players, any of which can be computer-controlled, compete in this classic word board game. For its time, the AI in Scrabble for Windows is quite competent, and the game offers a lot of options that extend the game beyond its...
---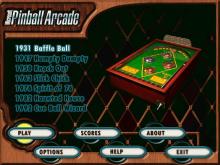 Microsoft Pinball Arcade 1998 Arcade action
Video Pinball on the PC has had to fight a long hard battle for credibility, but over the last few years the genre has gained some acceptance with some extremely playable efforts. This venture into the realm of pinball action actually serves the noble cause of being a history lesson as well. The meat of the game involves simulating pinball games from Gottlieb that have come out every decade from the 1930's to the present. So, not only do you get quite a few tables (seven), but you can also view the actual history of the game as it evolved...
---