Old-Games.com: 9000+ Games to download
Search a Classic Game: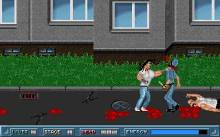 Franko: The Crazy Revenge 1996 Non-English
Alex and Franko were a pair of great friends, born in times where Poland was morphing from communist country into something else. Lost in the world, they couldn't find them self in the new reality. Living in the Polish city of Szczecin, the two were growing up in a rather unfriendly neighborhood. Mastering martial arts, they found their life tough but very interesting. Until one day a band of thugs attacked them. After a long fight, when Franko was able to see and feel again, he saw a body of his friend, and in his ears he still heard the...
---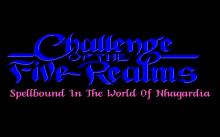 Challenge of The Five Realms 1992 Role playing
Challenge of The Five Realms (a.k.a. Spellbound in The World of Nhagardia) - this sadly overlooked RPG is part of MicroProse's brief foray into the genre. Although the setting is typical fantasy world, the plot is anything but typical: as a king of the Five Realms, you must disguise yourself and roam your empire to avert eventual doom and unite the bickering Realms. The plot moves along with vibrant graphics, memorable characters, and numerous side quests to guarantee months (if not years) of gameplay. A truly epic game from Microplay-- highly recommended for both casual and die-hard RPGers with lots...
---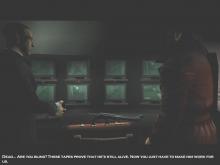 Hitman 2: Silent Assassin 2002 Action adventure
The original Hitman: Codename 47 had some real strengths, but it was also one of the more frustrating games of the past few years, in large part because it looked like a shooter but didn't often play like one. Sure, you moved a bald hitman known only as 47 through 3D environments using a third-person viewpoint. It's also true that he was well armed and killed lots of people -- murder was the main focus of the game, after all. Unfortunately, where the best shooters put the emphasis on thrilling action, or on a multitude of ways to win with stealth,...
---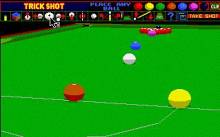 Jimmy White's W. Snooker 1991 Amiga
WHY ANYONE WOULD want to sit down and watch a televised snooker match is beyond me. I'm sorry, but sitting in front of a small screen, watching two grown (or in Stephen Hendry's case pre-pubescent) men walking around a green table, hitting balls with a stick, for hours on end (especially when it means dropping Twin Peaks for three weeks) is not my idea of fun. Actually playing snooker, on the other hand, is a great way of passing an hour or two. But who has either the space or the cash to have a table in their living room? Jimmy White's...
---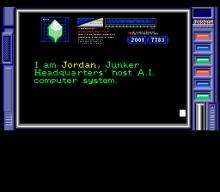 Snatcher 1994 Action adventure
One of the most sought-after console games in existence, Snatcher for the SEGA CD is an excellent cyberpunk action/adventure designed by Hideo Kojima, legendary designer who more or less built Konami's franchise single-handedly with classics like Metal Gear series. The game is a cosmetic remake of a 1988 game of the same name, released only in Japan for the PC-88 and MSX2 computers. Of all the versions of the game (including PC-Engine and Sony Playstation), the SEGA CD version is the only to be fully translated (including all voices) into English. The storyline is undoubtedly the game's strongest appeal, even...
---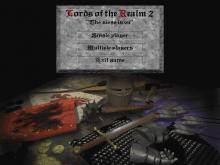 Lords of The Realm 2 1996 Strategy
Lords of the Realm II is a mixture of turn-based county and economic management and real-time combat. As the game begins, the king has died and 5 nobles (including yourself) are vying for control of the realm, including the noble Baron, the headstrong Knight, the ice princess The Countess, and the backstabbing Bishop. You have to hold on to your counties by building larger castles and keeping the peasantry happy and well-fed. When you engage your enemy in battle is when the real fun starts. You are given a Warcraft-type view of the battlefield with the units in your army and have...
---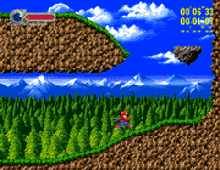 Blitz Try 1998 Sports
Blitz Try is yet another excellent anime action game from Compile, one of Japan's best-kept secrets ;) Your goal: race three laps around a platform-style side-scrolling course against computer-controlled characters. As one can expect from Compile, the graphics are crisp and colorful, the music rocks, and the controls are intuitive. The game even includes an interactive tutorial to teach you the already easy interface. This is a one-level demo version, so unfortunately you don't have a chance to try the other courses. A lot of fun, though, and highly replayable, making it another great candidate for our Coffee Break Fun...
---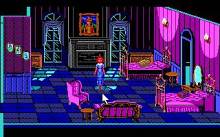 Laura Bow 1989 Adventure
A murder mystery, taking place at a spooky plantation in the 1920's. College student Laura Bow is invited by her friend Lillian to come along to what has to be the most dysfunctional family gathering ever. The only problem is, various members of the family begin to mysteriously disappear! Done in the traditional Sierra adventure game style. ...
---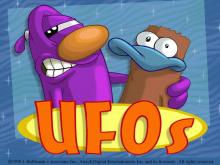 UFOs (a.k.a. Gnap) 1997 Adventure
UFOs (released as Gnap in Europe) is a fun point-and-click cartoon adventure in the same vein as Toonstruck, except a lot shorter and not as clever. Gordon Aplin's review at Quandary says it all: "Gnap is a one-eyed, purple sausage-like alien who crash lands in a pigpen somewhere in the Ozarks. In need of parts to repair his space ship, he sets off to explore his surroundings. He is soon joined by of all things a platypus who, despite suffering some necessary but violent mishaps, refuses to be separated from Gnap. Between them, they might just get Gnap out of...
---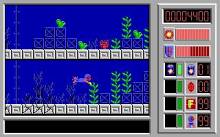 Captain Comic II: Fractured Reality 1990 Arcade action
Captain Comic and its sequel are competent shareware platformers in an era where the shareware scene was dominated by Apogee and Epic Megagames (and still is, to a lesser extent). The best things about the game is the huge non-linear playfield which is divided into several different terrains. As Captain Comic, galactic hero, you jump from platform to platform and collect all kinds of bunos treat. Your only weapon is your blaster, which can fire a varying number of shots depending on how many blastola colas you've collected. Other items you can find include the pickaxe, jet pack, magic wand...
---