Old-Games.com: 9000+ Games to download
Search a Classic Game: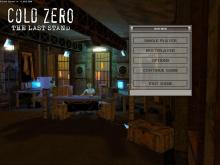 Cold Zero: No Mercy 2003 Arcade action
Cold Zero: No Mercy (Cold Zero: The Last Stand in Europe) is third person action-strategy game from developer Drago Entertainment (Hell-Copter makers). You play the role of John McAffrey, a former marksman with a SWAT team who was discharged from service after shooting a hostage by accident. He becomes a private investigator but apparently he doesn't have many clients because of his reputation. He needs money so badly. As the game itself finally begins, he takes on a job (very well paid) to rescue a man who is going to be killed by the local mafia but as with these...
---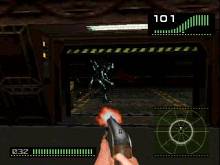 Alien Trilogy 1996 Arcade action
Alien Trilogy is a first-person shooter based on the first three Alien movies. You control Lt. Ripley in three sections, each based on one film: The colony complex on LV426 (from Aliens), the prison planet (from Alien³) and the derelict spaceship (from Alien). Each section consists of about 10 missions. In every mission, certain goals must be accomplished to continue. These include killing a certain number of enemies, finding items or activating switches. Enemies include everything the alien life cycle provides: facehuggers, chestbursters, warrior aliens, dog aliens (from Alien³) and alien queens, one of which waits in the final mission of...
---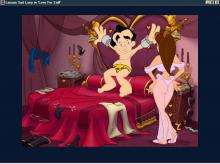 Leisure Suit Larry 7: Love for Sail! 1996 Adventure
The Leisure Suit Larry series has produced some of the more crude, offensive, and also humorous games. Depending on your sense of humor, Leisure Suit Larry: Love for Sail will provide you with enough out-loud belly laughs to rival a Def Jam comedy show. The objective of the game is to earn an evening with Captain Thygh of the PMS Bouncy, the cruise ship upon which this adventure takes place. In order to earn the attention of the attractive Captain Thygh, Larry must prove his worthiness by wining a series of contests. Of course, Larry Laffer doesn't have the talent...
---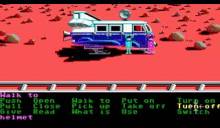 Zak McKracken and the Alien Mindbenders 1988 Adventure
Zak McKracken is a tabloid reporter (and not a very good one at that). Based upon a psychadelic dream, Zak one day realizes that something is wrong -- Space Aliens are dumbifying the general public through the telephone system. Zak must stop this, but he can't do it alone. After finding a magic crystal (or some sort of crystal), Zak manages to get the help of Anthropologist, Annie, and her friends, Melissa and Leslie. Between the four characters (all of which you control), you can destroy the dumbifying devices and save the earth. Not too bad for a tabloid reporter. Hi-Res...
---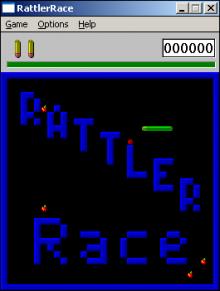 Rattler 1991 Arcade action
Kinda Worms for Windows. ...
---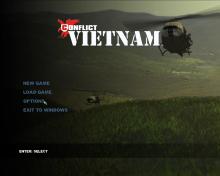 Conflict: Vietnam 2004 Strategy
As in many military shooters these days, you begin Conflict: Vietnam as a "cherry," a raw recruit new to the chaos of combat. You acclimate yourself to the game through a tutorial level set inside a U.S. firebase. It's basically a series of little FedEx missions: go to the PX to grab some gear, help the medic in the field hospital, step up to the firing range to squeeze off a few rounds. While this opening segment doesn't give you enough time to really get the hang of all the controls, it does a decent job of setting the mood,...
---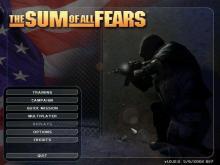 Sum of All Fears, The 2002 Arcade action
You're in charge of a three-man squad and your missions are anti-terrorist operations. You'll usually have additional support during the game's 11 missions, but you'll only be able to control your three-man squad. You'll go from the hills of West Virginia where you fight inbred hillbilly terrorists to diamond mines in South Africa, then the Middle East, and finally Austria in a series of missions tied together by the thinnest thread of a story about terrorists. You have to save the world, of course. The game itself only resembles the movie in the slightest. In fact, by the time you start...
---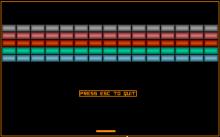 Brokeout 1989 Arcade action
Brokeout is a simplistic and small (<5 kB) break-out game. Knock out the blocks with the ball and paddle. You have only one ball, there are no bonus items, only one level and no scoring. An accompanying program allows you to adjust the game speed. ...
---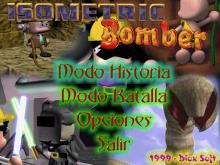 Isometric Bomber 1999 Arcade action
Isometric Bomber is an game similar to the classic Bomberman, but with isometric graphics. The art features a crayon style similar to Super Mario World 2: Yoshi's Island.The player can play alone or with another player. There are two play modes: History mode and Battle mode. ...
---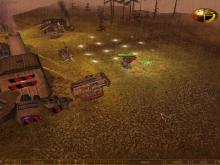 Earth 2150: Escape from the Blue Planet 2000 Strategy
Earth 2150 is the sequel to Earth 2140, a fact which developers TopWare don't seem to be pushing. Which is hardly surprising, as Earth 2140 wasn't one of the most memorable games from the 90's, and it appears that they want to start with a clean slate for Earth 2150. As is common for such games, Earth 2150 does have a 'plot' which attempts to make some sense out of the fact that you have to build a thousand tanks and destroy someone with them. In the case of Earth 2150, the basic premise is very simple - you have 183...
---