Old-Games.com: 9000+ Games to download
Search a Classic Game: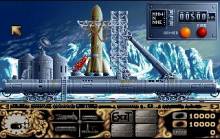 Transarctica AGA 1993 Amiga
The sun disappeard behind heavy clouds because of the pollution and Earth turned icy again... You are a member of the rebel "Viking Union" and commands a huge combat train. You have to travel the ice land and trade between the stations, defend yourself and find out why the sun isn't shining. ...
---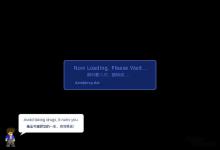 Little Fighter 2 2002 Arcade action
Little Fighter 2 is an outstanding sequel to Little Fighter, one of the best beat-em up games ever made, bar none. Like the original classic, Little Fighter 2 is cute, charming, incredibly addictive, and free ;) The game basically lets up to 8 players, any of whom can be computer or human-controlled, join the all-out fistfights that feature cute Japanese SD-style graphics and cool weapons. Little Fighter 2 features the same addictive gameplay of the original, with many more features and even better graphics and animations. Characters from the first game return in this sequel, and thankfully they are not as...
---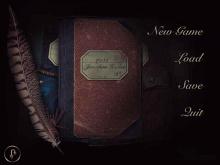 Dracula: Resurrection 2000 Adventure
Bram Stoker's original novel provides the background and setting for this continuation of the Dracula legend. The story in Dracula Resurrection begins in London where heroes Jonathan and Mina have married and settled, seven years after Dracula's "final" defeat. When Jonathan returns home one day to find a note from his wife saying that she's suddenly returned to Transylvania, suspicions arise that the undead Count may again rise to cause more despair in the land of the living. This graphical adventure features many detailed, hand-painted backgrounds and lots of ambient sound and music to set the proper mood for such...
---
Ultima 7: Part Two - Serpent Isle 1993 Role playing
Releasing a game with a Part Two designation makes perfect sense at this point in the Ultima series since the action picks up almost immediately from the conclusion of the last game, Ultima VII: The Black Gate. You, as the Avatar, are hot on the heels of the evil Batlin who has gone to Serpent Isle in his effort to bring the Guardian to the world. Now the only logical choice is to grab your buddies Iolo, Dupre and Shamino and go after him. The problem facing you in this quest is the prevailing atmosphere in Serpent Isle. While people in...
---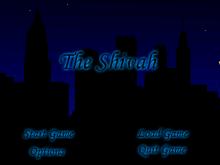 Shivah, The 2006 Adventure
A Shivah, which literally translates from Hebrew as "seven", is a period of mourning in the Jewish religion. As you may have already suspected, The Shivah is a game rich in Jewish culture and religion, a subject not entirely common for an adventure game, and for this reason provides a refreshing change from the usual settings. The game's protagonist, Rabbi Stone, is a disgruntled old man who has been gradually losing his faith. He is suddenly presented with a large sum of money from an old acquaintance of his, Jack Lauder, who has been recently murdered. Given his rabbinical teachings...
---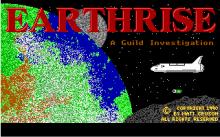 Earthrise 1990 Adventure
If you are familiar with any of the games from Sierra's popular adventure Space Quest series you will see several similarities from those games to Earthrise. Mainly the game story as it takes place in the space and you control a single character in the game that has to solve different puzzles in order to complete the game. The story in the game is a true classic. You are asked to go to a space station where you end up with finding the crew dead and then discover some creatures that you of course didn't expect to see. It is then...
---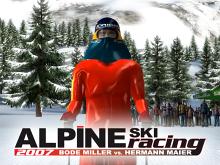 Alpine Ski Racing 2007: Bode Miller vs. Hermann Maier 2006 Sports
Alpine Ski Racing presents you with a league-based career mode as the main course of its skiing buffet (alongside one-off cups, an arcade mode, and a basic multiplayer). There are management aspects to tinker with here - you can hire a coach to train and improve your skier's statistics, and a waxer to wax your moustache. Well, either that or your skis - the correct wax mixture can be crucial to a fast time. You can spend your money on expensive coaches and waxers, or splash it out on better gear instead; fancier skis, poles, or a more streamlined helmet. The...
---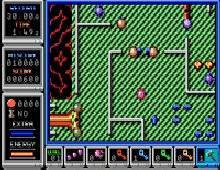 Rock 'n Roll 1990 Puzzle
Rock 'n Roll is a cool action/puzzle game by Rainbow Arts that adds a lot of nice touches to the roll-the-ball-to-the-exit norm of action/puzzle games. The Amiga game just rocks and is definitely a classic. The PC conversion has some drawbacks such as no scrolling (just screen-flipping), not that cool music and the EGA graphics just can't keep up with the Amiga game. Still, all the great features of the Amiga version are intact, including the ability to buy items (by rolling the ball over the appropriate symbol), switches (whose effects vary from level to level), ventilators, magnets, explosions, and...
---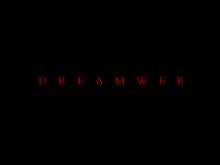 Dreamweb 1994 Adventure
Ryan, a bartender from a dystopian future can't sleep peacefully for months. His nights are sequences of nightmares and strange dreams, days with frequent black-outs with strange visions, until one night a figure in monk attire appears to him, and tells him the story of the seven evil ones, uniting to destroy to Dreamweb, the only barrier between the world and darkness. The monk makes a proposition: Ryan becomes the deliverer: the one who would keep the Dreamweb safe by killing those who try to destroy it. Descending into paranoia and just wanting dreams to stop, Ryan accepts the mission, then...
---
Disney's 102 Dalmatians: Puppies to the Rescue 2000 Arcade action
Disney software has produced a winner. I wish all their games were this good. 102 Dalmatians: Puppies to the Rescue is fun for the entire family and completely playable for children eight and up. If you have an easy to use joystick, younger children might enjoy it as well. The premise for the game is simple and straightforward. Cruella De Vil and her minions are back and up to no good. They've started a toy company with lousy robot toys and they are blaming their lack of sales on pets. Their evil plan: If children don't have pets to spend their...
---