Old-Games.com: 9000+ Games to download
Search a Classic Game: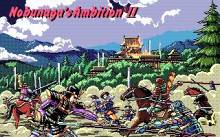 Nobunaga's Ambition 2 1989 Strategy
Nobunaga's Ambition 2 is a brilliant strategy game placed in ancient Japan. Oda Nobunaga was a daymio with a single goal; to unite Japan under his rule. Something he almost managed to do as well, but now KOEI has given you the chance to do what one of the most powerful warlords throughout history never accomplished. I think this is my favourite of all the old strategy games made by KOEI, there is just so much that you can do in this game. First of all you get to choose between 38 different daymio's, each one with a different starting...
---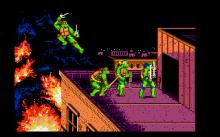 Teenage Mutant Ninja Turtles 2: The Arcade Game 1991 Arcade action
After starting on a good start with the first Teenage Mutant Ninja Turtles game, Konami fumbled the license with this inferior sequel, subtitiled The Arcade Game. The graphics somehow becomes so grainy and dull that you'll have a hard time telling each Turtle apart. Add quirky controls, uninspired plot, repetitive enemies, and boring levels to a long list of weaknesses, and you end up with a poor use of the blockbuster license. Fortunately, Konami would redeem themselves with a much better sequel, Manhattan Missions a year later....
---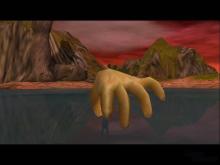 Black & White 2001 Simulation
The real time strategy genre has taken a turn for the surreal in recent memory. With innovative games such as Sacrifice coming on the et, the genre has evolved away from the characteristics set forth by games such as Command & Conquer and Warcraft to a much more open ended affair, where anything is possible. The result of eons of work by British developer Lionhead, we are (finally) presented with Black & White, a god game where you rule over several lands in hope of converting the locals to worshipping you. Certainly an ambitious title, there are many aspects of...
---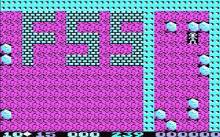 Boulder Dash 2 1985 Arcade action
It's Boulder Dash... again. You once again set out and dig your way to diamonds - so deep down in the earth that you meet strange monsters that are out to kill you. I guess everyone heard of Boulder Dash - he's one of the best known computer game heroes. The first game was better I have to say though... esp. the C64 version. Unlike it's predecessor this game runs well on modern computers. It's a bit hard though... I'd say....
---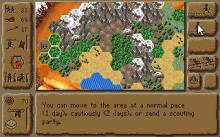 Lost Tribe, The 1995 Educational
There were times long gone, when people lived in tribes. It was before the dawning of the first civilization. In order to keep warm, they wanted to stay close to volcanoes, which seemed like a good idea until one of such volcanoes decided to erupt. Still the tribe believed they are dependent upon a volcano and wanted to find another one before the winter begins. It's your duty and privilege to lead the tribe over the as of yet undiscovered valleys and mountain passes, through wild growth and over rivers, until you all successfully reach another volcano. You are the...
---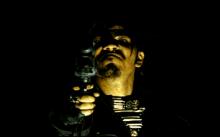 L.A. Blaster 1996 Arcade action
Los Angeles is overrun with evil Nolan's mutant army! Now the player chooses one of six cars which distinguish from each other in strength and handling. Then he drives on Los Angeles' streets and shoots the mutants which attack from all directions. Every car has a machine gun with unlimited ammo. Against bigger enemies like trucks or car piles missiles are more effective but these are limited. There are six levels to beat. Before every levels the player can stock up his ammo with credits he earned by shooting mutants. When crashing against other road users the life bar gets...
---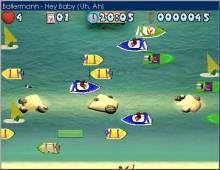 Ballermann - Hey Baby 2001 Arcade action
Ballerman - Hey Baby is a fun freeware clone of Frogger created to promote SWING! Entertainment's Ballerman commercial game, which is in turn based on Germany's popular comics. The game also features Sound Convoy, an up-and-coming German pop band.The gameplay is will be familiar to anyone who has played Sierra's classic arcade game. You are not a frog here, though, but a cool beach guy who's trying to cross the streets, the beach, and finally the bustling sea lanes to get to the floating bar, where pretty girls await. The game is controlled only by arrow keys, and it's as...
---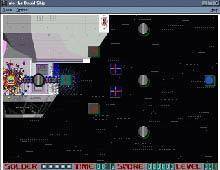 Nano Tank 1993 Puzzle
Nano Tank is a little-known gem for Windows that features cleverly (some will say fiendishly) designed levels and electrical components. The goal in each level is simple: maneuver your nano tank to the exit. The method, however, is arduous: you must power on the exit, and manipulate devices such as batteries, switches, and and relays to form a powered track for the tank. You must also avoid a trace bug, which moves along traces and can destroy your tank. It's not as elegantly designed as Elements , which is based on similar concepts, but is still a a fun and...
---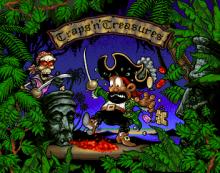 Traps & Treasures 1993 Amiga
One of the best platform games available. You control pirate captain Flynn, and has to find the treasure on the treasure island. The crew of you ship was captured, so you have to free them too. Beware of the other evil pirates!...
---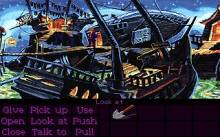 Secret of Monkey Island 2, The 1992 Adventure
Monkey Island 2 is the second in LucasArts Monkey Island series. It was made in 1991, two years after the first game was released. This game was a smash hit in stores, but unfortunately was the last in the series to be written and directed by Ron Gilbert. It was also the first game to use spit in a puzzle.The story revolves around Guybrush Threepwood, who after besting LeChuck, went down in ruin and lost most of his money like a good red blooded American male. The rest of the money he is using to find a fabulous pirate treasure...
---