Old-Games.com: 9000+ Games to download
Search a Classic Game: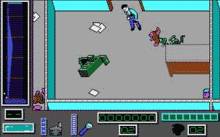 Gremlins 2: The New Batch (Hi-Tech) 1991 Arcade action
Gremlins 2: The New Batch was quite a successful movie, but the game is quite bad if you ask me. It is simply too hard and the entertainment factor is below average. You just run around, dodge creepy mutated gremlins and fire at them with the flashlight (or some other weird weapons in the later stages). This should have been better... ...
---
Castlevania Haunted Castle 3 2001 Arcade action
Castlevania Haunted Castle 3 is a great freeware platformer from Miguel "MIG2" Perez, independent developer most famous for Lost Valley. In this fangame set in the Castlevania universe, you play Trevor Belmont, a hero who must traverse Transylvania on the way to Dracula's stronghold Castlevania, defeat the vampire lord, and rescue his bride. Similar to MIG2's other games, graphics in the game is a mixture of original and "ripped" graphics from Konami's releases. This means the game will look familiar to most Castlevania fans, although people who deride programmers who don't make their own graphics will find no appeasement here....
---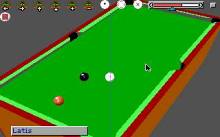 Sharkey's 3D Pool 1990 Sports
Sharkey's 3D Pool offers 8-ball and 9-ball games, trick shots, and ladder-style tournament gameplay. The rotating table lets players follow the action in 3D or from a top-down "Bird's Eye" viewpoint. Tournament computer opponents feature varying skill levels and the trick-shot segment allows players to try their hand at performing difficult shots made by real billiards experts. Wagering is optional, but players receive money for advancing through tournaments. Shot selections made from a menu bar at the top of the screen include direction, force, spin, and ball-striking point. ...
---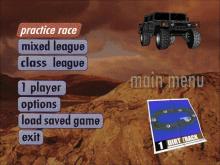 Test Drive: Off-Road 1997 Sports
Test Drive: Off-Road is a disappointing entry in Accolade's classic Test Drive series. Even a rocking soundtrack cannot save this marginal game from mediocrity. Greg Kasavin's review at GameSpot says it all: "The ancient conflict of man vs. nature rears its proverbial head once again in Off-Road, Accolade's latest entry into the venerable Test Drive series. The human-made racetracks and highways of common racing games give way to dirt, snow, and mud paths in Off-Road, and you can heed their calling in a military Hummer, a classy Land Rover, a rugged Jeep Wrangler, or a rock-solid Chevy truck in a...
---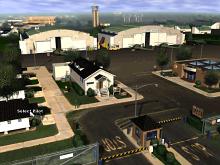 Jane's AH-64D Longbow Gold 1997 Simulation
Well, well, well... finally, a game that meets the standards of what is commonly referred to as a "simulation." Being a big fan of Jane's published editions about today's modern military equipment, they sure made a marvelous engine reproducing what it's like to fly a helicopter. Anyone who's tried to operate a helicopter knows that it's a hell of a lot harder to keep in the air than a fixed wing aircraft. They must have been programming for hours considering the calculations of collective control, rotor response in contrast to airspeed, and everything else that's wacky about flying a chopper....
---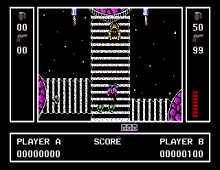 Ikari Warriors II: Victory Road 1988 Arcade action
One of the most popular arcade games of its time, SNK's Ikari Warriors was a vertically-scrolling mission deep into hostile territory. Your mission: rescue General Alexander Bonn, C.I.F. US Forces in Central America, who has been seized by a band of revolutionaries and held captive in his own headquarters.Initially packing machine guns, you will play the Red or Blue warrior (or both, with a friend), and slog through wave after wave of enemy soldiers. One button fires bullets, another launches grenades, but both must resupplied every once in a while. Power-up weapons are also available, including even a controllable tank...
---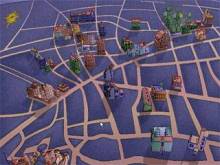 Jack The Ripper 1995 Adventure
Jack the Ripper is arguably the ultimate detective game. Based on the sensational Jack the Ripper murders in 19th century London, your job is to deduce the killer's identity before he strikes again. Gameplay consists of highlighting text obtained by interrogation or search to record them as clues (or "premises" in the game's lingo) in your notebook. Then you must combine these premises logically to derive the solution. This novel method makes for a mostly static and "dry" game consisting of reams of text, but patient Sherlock Holmes fans who cherish abstract deduction will find this an ideal game to...
---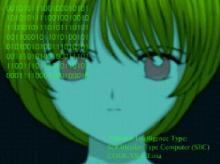 Idinaloq 2000 Non-English
One of the best anime shooters I've ever played, Idinaloq is an amazing game that boasts an incredibly high production value that would have justified its release as a commercial game. But fortunately for us, Namikaze Project decided to release this gem as freeware - no strings attached. The premise of the game is nothing you haven't seen before: the Earth is under attack from outer space, and you are the only one who could save it. The difference is that you play a female pilot this time around - chosen from 3 possible characters, each of whom has her own...
---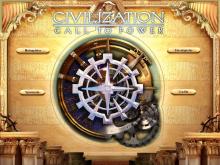 Civilization: Call to Power 1999 Strategy
We've already seen one successor to the throne of Civilization II this year with the unofficial sequel, Sid Meier's Alpha Centauri. Now we have another, and ironically it's not made by Microprose, who published the first two Civilization games and its add-ons. That's a long story involving sales of rights. Regardless, Activision won part of the battle and has released Civilization: Call to Power, a game that is both engrossing and frustrating. Much of what's here is familiar to Civ veterans. The player is, simply enough, placed in charge of a fledgling culture at the dawn of civilization and must grow to...
---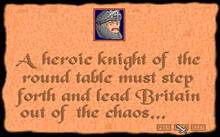 King Arthurs K.O.R.T. Deluxe 1994 Strategy
From the Manual: "King Arthur's K.O.R.T is an exciting game of conquest for all ages. You are a knight and your task is this: to conquer Britain. You can accomplish this task only if you defeat your 4 opponents. To do that, you'll have to be clever and attack the other knights with skill and cunning! When you capture a knight's home castle (identified on the map as as small castle with flags of his color) that knight is defeated. So, come on! You're a knight in King Arthur's K.O.R.T. and the time of conquest is NOW!" A strategy/campaign game in...
---