Old-Games.com: 9000+ Games to download
Search a Classic Game: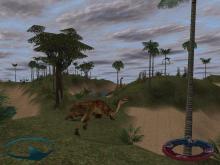 Carnivores 2 1999 Arcade action
Arguably the best "hunting simulator" ever made, Carnivores 2 is an excellent budget game that proves that not every hunting game is Deer Hunter clone. PC Gameworld says it all about what makes this a FPS well worth a look: "Among other things, Carnivores 2 is a very good hunting simulator on the market. Why? Because it comes dangerously close to feeling like a pure FPS shooter at times. The idea is to hunt for dinosaurs on a Jurassic Park-type island. From a true gamers point of view it is much better to be hunting (or being hunted by) an eight ton...
---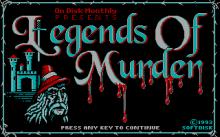 Legends of Murder 1989 Role playing
Legends of Murder is a fun fantasy RPG/murder mystery game designed by Jamie (later James) Schmalz, who would years later be famous as one of Unreal designers. Similar to MicroProse's The Legacy, the game combines RPG and adventure elements into an engrossing game, even if the graphics are primitive. The storyline and basic gameplay are as follows: "As the Inspector, you have been summoned to a small castle near the harbor city of Erdwyn to investigate the murder of the King. This castle -- the site of the murder -- is a day's journey across the Northern Sea from your own...
---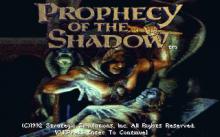 Prophecy of The Shadow 1992 Role playing
This is the "black sheep" of SSI's RPG stable that was designed to entice new gamers into the RPG genre: very simple character creation and stats, appealing VGA graphics and "cinematic" cut-scenes, mouse-driven interface, and easy combat. A good example of a game that does everything well, but nothing extraordinarily. Still, it's a solid and highly playable game that's worth a look, especially if you're new to the genre. ...
---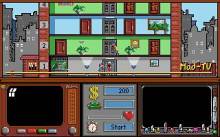 Mad TV 1991 Simulation
Mad TV is one of the odder strategy games in existence. You are hired as a television-programming director by a crusty, cigar-smoking boss who gives you the job of beating two competing stations out of various Emmy awards. To do this, you have to win over the audience by playing the programs that they want to watch while making money for the station by airing commercials. Sound easy? Think it's a snap? WRONG. The commercials require a certain percentage of viewers in order for the station to get their money, which means you have to buy interesting programs from the limited...
---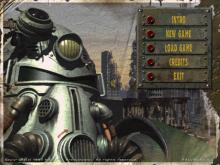 Fallout 1997 Role playing
The world that we know is gone. In the ashes, civilization struggles to rebuild itself. Fallout drops the player in a role of survivor who has one tough mission to complete. The premise of this post-apocalyptic RPG is simple and easy to understand. As a resident in the local bomb shelter, the player is informed that someone forgot to pack a spare water filter. Guess who is called to duty... Society (those who have been confined to Vault 13 -- the only society you know) is depending on you. Guiding your character through the wasteland that has become Earth, it is...
---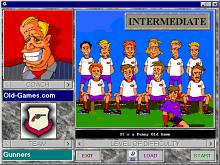 It's a Funny Old Game 1996 Sports
It's a Funny Old Game is one of the few tongue-in-cheek soccer simulations in existence. While it will never dethrone the likes of Championship Manager or even On The Ball as one of the most accurate simulations of soccer management, IaFOG can lay claim to be one of the most light-hearted, and thereby striking out its unique territory. There are many amusing bits in the game, especially cartoon drawings that are used to depict players, and animated soccer ball that bounces on the pitch to signify each team's advances in the match. The game itself is a passable simulation, replete...
---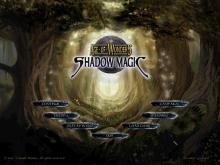 Age of Wonders: Shadow Magic 2003 Strategy
Age of Wonders is one of the more revered PC turn-based strategy game series among strategy game purists, and the newest addition to its line, Age of Wonders: Shadow Magic, does nothing but reinforce that deserving reverence. Although it uses essentially the same 2D/pseudo-3D game-engine and graphics as last year's Age of Wonders II: The Wizard's Throne, Age of Wonders: Shadow Magic isn't an expansion pack for that game. Instead, it's a completely stand-alone title that adds an enticing new chapter to the Age of Wonders story with new races and includes plenty of features to keep series fans completely happy...
---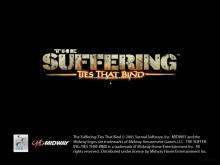 Suffering, The: Ties That Bind 2005 Arcade action
The Suffering may not have been the most polished or flashy game released last year, but it was still pretty darn cool. It cast you in the role of a convicted felon named Torque, a man with a mysterious and tragic past. Sentenced to serve time in a prison on a creepy island, Torque had to face the monsters of his own psyche as well as horrible creatures that overran the island. Featuring an interesting story, The Suffering deftly blended the chills and gore of the survival-horror genre with fast-paced combat and familiar shooter controls. Now The Suffering: Ties That Bind...
---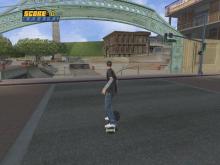 Tony Hawk's Pro Skater 4 2003 Sports
Like each Tony Hawk game before it, Tony Hawk 4 nimbly treads the fine line between innovation and faithfulness to the original concept. The basics are all back: You step into the shoes of a number of real-world pro skateboarders and then skate through clever, colorful levels. You bust out tricks based on real skateboarding, but the physics are exaggerated to where you can easily pull off insane stunts that no pro could ever manage in the real world. It's the perfect blend of reality and fantasy. The career mode has always been the heart of the series, and Tony Hawk...
---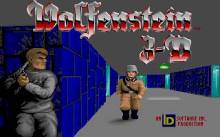 Wolfenstein 3D 1992 Arcade action
Wolfenstein 3D is an episodic first-person shooter and a follow-up to the top-down infiltration game Castle Wolfenstein. The game puts the player in the boots of B.J. Blazkowicz, an allied spy. There are six episodes: the first distributed complete as shareware; the second and the third available after registration; and the three final missions (which happen before the events of the first episode) available in the Nocturnal Missions pack. In the first episode (Escape from Wolfenstein), B.J. is captured, but overpowers a guard with the help of a concealed knife and manages to get out of his cell. Throughout...
---