Old-Games.com: 9000+ Games to download
Search a Classic Game: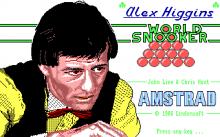 Alex Higgins World Snooker 1986 Sports
Presented by the name of snooker's World Champion Alex Higgins, the game is a snooker simulator with top-down view of the table. In the beginning of the game, the player places the cue ball in fixed position on the table. To give it a direction, the cue ball's image is placed in the desired destination's position. Adjusting the force and spin, the player gives a movement to the cue ball. The coloured and/or numbered balls should be put in pockets in a predefined order according to the rules of snooker. The one with the most points at the end of...
---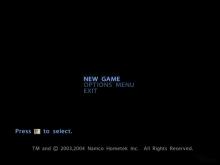 kill.switch 2004 Arcade action
Having been attributed with such classic titles as Speedball 2 and Xenon to name but a few, it's certainly surprising to see the Bitmap Bros handling a PC port of NAMCOs enjoyable kill.switch. However if there's one thing that's true we can at least enjoy a decent port and not the traditionally sloppy conversions that used to dominate Console-PC adaptations; well so we thought, as PC owners will certainly dismay at the lack of graphical options - including a resolution handicap at 1024x768! Assuming the role of Bishop, a special operative assigned with a dark agenda; the initial missions take you to...
---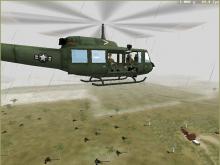 Search & Rescue: Vietnam Med Evac 2002 Simulation
Have you ever played Gunship or Apache and wished that you could do away with all those nasty guns and just concentrate on flying a chopper in a combat zone without having to bother yourself with actually shooting at anything? Have you ever watched the end of Platoon and thought that you'd like to be the pilot that lifts Charlie Sheen away from the horror of that jungle conflict? Or have you ever wondered how on earth flight-sims continue to be classified as computer games? If the last applies to you then you hold at least one opinion that is...
---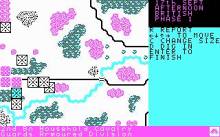 Arnhem 1988 Strategy
Arnhem is a first entry in R. T. Smith's World War II trilogy, including Desert Rats and Vulcan. It simulates the assault operation initiated by Allied forces in September 1944 to take over the bridge of Arnhem, the Netherlands. There are British, Irish, Welsh, Polish, and American units of Allied forces against German forces and 5 scenarios, including advance to Eindhoven, operation 'Garden', operation 'Market', the bridge too far, and entire campaign from start to finish. The gameplay is shown on scrolling map in turns. The player of Allied forces places airborne units all over the map on clear places and...
---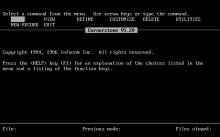 Cornerstone 1985 Utility
Commonly known as "the cause of Infocom's fall," Cornerstone is a revolutionary relational database application that unfortunately never sold as many copies as it deserved. The program was very powerful for its time, with many innovative features that were miles ahead of the competition. For example, Cornerstone allows you to attach descriptions to files and fields. This makes it very easy to remember their function if you do not use them for a while, or for anyone else not familiar with your database. The forms are 'smart' in what information you can enter. For example, if you have a company...
---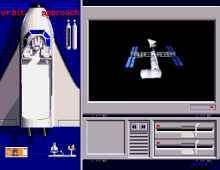 E.S.S. Mega (a.k.a. European Space Simulator Mega) 1991 Simulation
E.S.S. Mega (European Space Simulator Mega) is a space shuttle simulation that strikes a balance between realism and playability. There is a lot of eye-catching 3D-modelled graphics. There's a wealth of information in the in-game space database, and quite a lot of gameplay depth. E.S.S. Mega is one long campaign that emphasizes on micro-level decisions (e.g. how much fuel to carry) then macro-level space program policies. You will first equip the space shuttle with cargo, crew, and energy. Then you will launch, pilot, and land it on a "shuttle carrier". When your shuttle is safely orbiting Earth, you will send...
---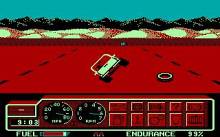 4x4 Off-Road Racing 1988 Simulation
This is an oldie, and a great one. In this game you have to ride some offroad challenges. You can choose out of four levels of difficulty and 4 tracks which you have to drive through. The nice part of the game is that the car should be maintained during the race, like fixing tires or put more gas in hte car and stuff like that. Of course these actions will cost time, so you have to drive as good as possible. ...
---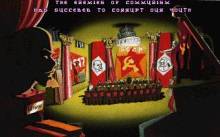 Big Red Adventure 1995 Adventure
A fun follow-up of sorts to Dynabyte's earlier old game Nippon Safes Inc., Big Red Adventure once again puts you in control of 3 resourceful cri-- erm-- individuals as they plan to steal the Tsar's crown in the Kremlin palace museum. The ambitious plan later transform into a rollicking great adventure in which you can decide the fate of Russia herself. Excellent puzzles and a truly epic size that will take you dozens of hours to solve makes this a worthwhile addition for every gamer's collection :) ...
---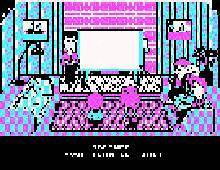 Win, Lose, or Draw 1988 Puzzle
A real "blast from the past," this is a faithful adaptation of the popular TV show. A good example of how it is possible to fit tons of gameplay value into less than 200KB of data, with advanced 4-color CGA palette. Despite its age, the game showcases hundreds of questions and decent keyboard-based drawing interface. For those who are unfamiliar with the gameshow, the object is to draw objects that best express the phrase or concept that the TV host shows you, in order to help your teammate guess the correct answer. The computer's drawings are passable and sometimes amusing...
---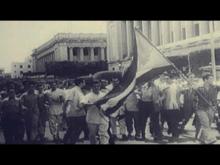 Cuban Missile Crisis: The Aftermath 2005 Strategy
We all know how the Cuban Missile Crisis came to a close. Lots of talk and lots of tension, but in the end nobody got vaporized. However, what if? What if things had turned out differently and everyone had let fly with nukes? The face of the world would have changed forever. And it is on the war-scarred, radioactive earth that exists after this hypothetical "what if" in which Cuban Missile Crisis: The Aftermath sets itself. Essentially every major city on the planet has been reduced to nothing but dust and some green goo, and the bare essentials for life...
---