Old-Games.com: 8000+ Games to download
Search a Classic Game: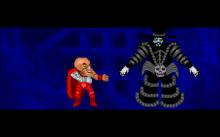 Noggin Knockers 2 1996 Arcade action
Noggin Knockers 1 and its sequel are "teasers" of sorts to Bloodlust Software's better and more controversial Time Slaughter. They are funny but gruesome parody of classic arcade game Pong, in which two players score points by knocking balls a la Ping Pong. Except that here you have various gruesome objects instead of balls, and equally gruesome players. Either game pokes fun at itself, so don't take it too seriously....
---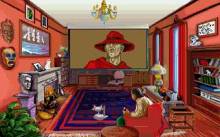 Time Riders in American History 1992 Educational
Another outstanding edutainment title from The Learning Company, Time Riders in American History teaches history of the United States in such a captivating way that kids will not realize that they're learning something :) Designed for kids ages 7 to 12, the game's educational content is much more in-depth than the ever-popular Where in Carmen Sandiego? games, with many photos, interesting anecdotes, and colorful historical characters. As in most other games from TLC, mini-games are arcade-oriented integrated with historical facts, and are not too difficult. As always, on-line hints provide ample help for young historians should they get stuck. Overall,...
---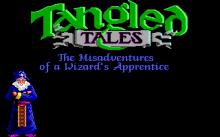 Tangled Tales 1989 Role playing
A dungeon-crawler with a rather unique, real-time combat. Made in CYMK 4-color graphics, this RPG features you as the hero with all a good RPG should have - character statistics, improvement and inventory. The only drawback is the quality of graphics, which makes the dungeons hardly readable....
---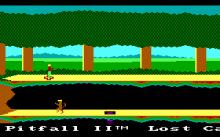 Pitfall II: Lost Caverns 1984 Arcade action
You play Pitfall Harry searching for the Raj diamond, his niece Rhonda, and a variety of treasures somewhere in the Andes. Poisonous frogs, eels, scorpions, bats and other hazards get in the way. Pitfall II is the sequel to Pitfall, the original platform game. Gameplay has remained pretty much the same, with each screen presenting a side view of obstacles to get past, and potentially treasures to collect. The landscape is more maze like, with a variety of paths and dead ends to search. Along the way there are checkpoints the player will encounter. When the player dies, Pitfall Harry...
---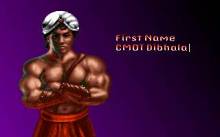 Al Qadim: The Genie's Curse 1994 Action adventure
Al Qadim is another roleplay game from Strategic Simulations Inc. and it's based a lot on the same game engine as seen in the Darksun series. Not much of a surprise since the game was developed only a little time after Darksun 2 was published. Although the same game engine might have been used there are still several aspects of the game that are new including the real time combat sequences and the way you gain experience.You start the game by proving that you are "worthy" to return home to your home village at your parent's home. Quite fast you...
---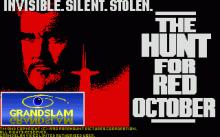 Hunt for The Red October, The 1990 Arcade action
Based on the movie of the same name which was adapted from the best-seller by Tom Clancy. As Jack Ryan (a CIA officer) you must find out if Red October's mission is to DEFECT and if that is the situation try to prevent a possible deadly war. Red October is Russia's top secret nuclear missile submarine which is heading West on her maiden voyage...The game is divided into 5 different action sequences in which you must perform various abilities like jumping from a helicopter, navigating big and small submarines through deep and narrow channels while trying to avoid from...
---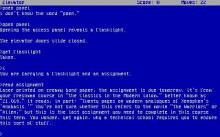 Lurking Horror, The 1987 Adventure
My third most favorite Infocom game (after Trinity and A Mind Forever Voyaging), The Lurking Horror is, without a doubt, one of the best horror computer games ever made. It is nothing short of extraordinary that a genre that is commonly associated with spooky music, frightening visuals, and suspenseful pacing can be so effectively portrayed in a text adventure-- a genre with nothing but words to convey those horrific elements (actually, The Lurking Horror was the first Infocom game to include sound effects, and they are appropriately spooky).The first few minutes of the game are innocuous and quite mundane, and...
---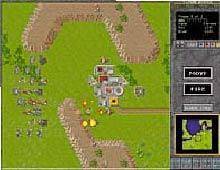 Battles in Time 1995 Strategy
This abstract wargame, like The Pure Wargame after it, was obviously "rushed out the door" long before it was ready: the game was full of bugs, uninspiring gameplay, and incomprehensible lack of logistics (a dinosaur unit in the game causes as much damage as a 20th century howitzer!). Which is a shame, because the premise of the game is refreshing for a wargames: as potential leader of the earth's army against the aliens, you are sent back in time to fight famous historical battles to prove your worth. Recommended only for those who want a complete QQP collection :)...
---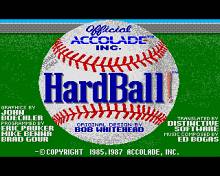 Hardball 1987 Amiga
Baseball is one of the games which most Brits don't generally see the point of, especially when the majority consider it to be nothing more than Americanised cricket. Still, Accolade went out on a limb with this game and they came up trumps.Hardball, which is now over six years old, was one of the first baseball games to appear in this country. Because this is essentially the same version that was released in the States it contains loads of terms such as 'RBI' (Runs Batted In) which mean very little to the baseball illiterate.But, if you like baseball and can...
---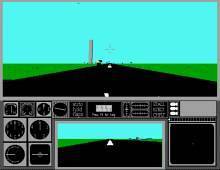 Corncob 3D (a.k.a. Corncob Deluxe) 1994 Simulation
Corncob Deluxe takes place in an alternative history where World War II never happened. But all is not well. Instead of fighting Nazis, the world must deal with an even more deadly enemy...aliens.You take control of the Corsair "Corncob" and fight off the invaders in this sci-fi air-combat simulation....
---