Old-Games.com: 9000+ Games to download
Search a Classic Game: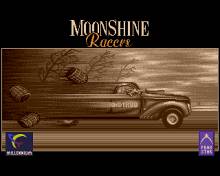 Moonshine Racers 1991 Amiga
Nice racer game, like Jaguar XJ 220 or Lotus, but with a little bit funny atmosphere. You drive a truck at the american country and you mission is to escape from the policeman, Fat Sam :) ...
---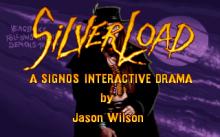 Silverload 1995 Adventure
Somewhere in the Old West lies Silverload, an old mining time. It has once been a vibrant, silver boom-town, but now it has become a ghost town, surrounded by perpetual storms. The town's decline has started with a disastrous earthquake, but it may also be caused by an Indian curse, because the mine was built on land sacred to the Skaedi tribe. You play the part of a bounty hunter who has been hired by the people of Silverload to find one of their children. The parents claim that it is kidnapped by "the monsters of Silverload". If you survive...
---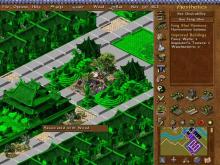 Emperor: Rise of the Middle Kingdom 2002 Strategy
The historically themed city-building made popular in Impressions games such as Caesar III and Zeus: Master of Olympus moves from the Mediterranean to the Far East with this release set in ancient China. Emperor: Rise of the Middle Kingdom takes players behind the Great Wall to nurture a metropolis that will stand the tests of time. This release was developed by BreakAway Games, the studio that created the Cleopatra: Queen of the Nile expansion for Pharaoh. As in earlier Sierra releases under the Impressions label, this building game is infused with history and culture. Players begin under the Xia reign...
---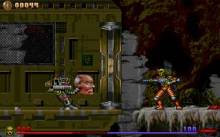 Alien Rampage 1996 Arcade action
Alien Rampage is a fun 2D horizontal platformer from indie developer Inner Circle Creations, who bought rights to the game (originally titled Ravager) from Apogee, finished it, and got Softdisk to publish it as shareware. More or less a "DOOM 2D" kind of game with a smattering of physical puzzles (e.g. shoot locks to open doors), the game unfortunately got much too little attention from gaming press and gamers. Strategy Plus summarizes the game's quality quite succinctly in their review: "Though not graphically impressive, Alien Rampage is a side scrolling shooter heavy on gory violence and mindless action. Take control...
---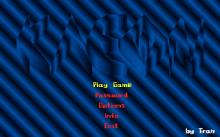 Kaeon 1992 Arcade action
Kaeon is a little SHMUP that was never finished, with only three short levels, so-so graphics and an extreme difficulty. It's a little pity though, because it had potentialities: five parallactic backgrounds were quite a rarity on a PC in 1992. Instead of the usual predefined levels, difficulty can be set through variables like the effects of wall collisions on the ship and the frequency of enemy fire - if you want, you can be invincible. The Bosses, though graphically shabby like the rest, are well done, with many parts to destroy before they succumb. Overall, Kaeon feels like an...
---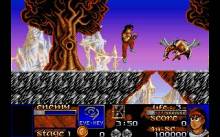 Risky Woods 1992 Arcade action
Risky Woods is a better-than-average side-scrolling platformer that is better known on the Amiga than PC. Your goal: rescue a guardian and kill all the enemies on each level to get to the next level. One nice feature is the larger-than-average character sprite, which allows a greater range of animations and detail, although it makes it difficult to get enough space between you and the monster before it hits you first, or enough time to react to their attacks. The game is similar to Rastan in graphical style and gameplay, except here your default weapon are throwing knives, not a...
---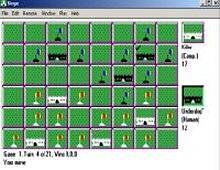 Siege! (a.k.a. Freedom Under Siege) 1992 Strategy
Siege! is an interesting and unique board game that plays like a more 'real-world' version of Checkers. Your objective in the game is to control the most territory on the board after a given number of turns. The game revolves around placing four kinds of structures and use their 'spheres of influence' on tiles around them. The structures, from least to most requirements, are garrison, outpost, fort, and finally castle. At the beginning of the game, you can place only garrisons because they can be placed on any empty tiles on the board. Each garrison exerts one 'point of influence' on...
---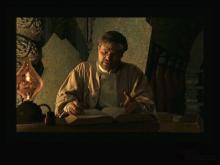 Riven: The Sequel to Myst 1997 Adventure
The highly anticipated sequel to the best selling CD ROM of all time has arrived, and without any disappointment, because Riven simply kicks butt. Cyan and RedOrb teamed up to make what I think is the best game ever. Better puzzles, better graphics, better sounds, music, ideas, landscapes... everything about the game is terrific. An absolute monument and triumph in the gaming industry. The graphics are simply awesome. We can hardly expect the makers of Myst to come out with anything but great graphics, but they've outdone themselves. Now I know why it took so long. You can see the hours,...
---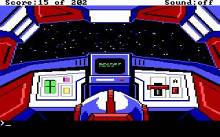 Space Quest: The Sarien Encounter 1986 Adventure
The first of many Space Quest games by Sierra On-Line, Space Quest 1 introduces you to Roger Wilco, who finds himself as the sole survivor of a vicious alien attack, and the only one who can save the universe. Roger is not a rippling hunk, brave and strong, but just a janitor. Not only is he a janitor, but a not very good one at that. In fact, Roger probably would have been canned as soon as the ship reached port. Space Quest one is a game that will run on ANY computer. You don't need a 3D-FX card, and the sound...
---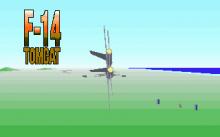 F-14 Tomcat 1990 Simulation
F-14 Tomcat is a flight simulator / action game. You get to fly an F-14 in a variety of combat situations, either in a single battle at a time or create a career. Graphical enhancements that were new for the time period include full 256-color support and gradiated ground/sky/horizon. ...
---