Old-Games.com: 9000+ Games to download
Search a Classic Game: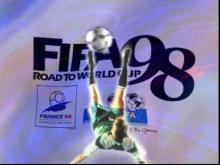 FIFA: Road to World Cup 98 1997 Sports
Electronic Arts' second soccer game for Nintendo 64, FIFA: Road to World Cup 98 features an exclusive World Cup license so players can take to the pitch in 16 international stadiums, join sides with over 170 international squads, and take a peek at stats for more than 4,500 players. Motion capture animation was used in an attempt to recreate player movement, and realistic weather effects have gamers toughing it out in rain, snow, and even sleet. Commentary from John Motson, Andy Gray, and Des Lynham is designed to add a further sense of realism to each match. Players can take...
---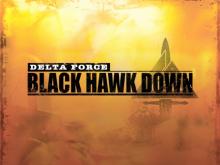 Delta Force: Black Hawk Down 2003 Arcade action
As the games industry grows its ties to other entertainment mediums does so also. It is no longer unusual for games to be based on a television series, or a book, and movies have long been a source of material. What is changing is the improvement in quality these titles show as companies on both sides realize the commercial benefits attainable. The caveat to this growth is that companies must start to show a more mature attitude. The games industry cannot pretend to operate in a vacuum. That Novalogic would choose to release Black Hawk Down amidst the backdrop of...
---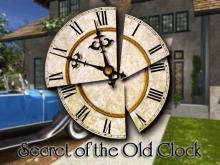 Nancy Drew: Secret of the Old Clock 2005 Adventure
The Secret of the Old Clock brings the number of games in the Nancy Drew series to an even dozen. While this is an impressive accomplishment for any series, that's not Clock's only distinction. The game is based on the first book in the Nancy Drew canon, the game's release date is the 75th anniversary of that book's publication, and the game is done in period, right down to Nancy's more-or-less Model A roadster. Clock carries all this baggage effortlessly, providing players with one of the most sprightly entries in the series. The menu system and interface of Clock will be...
---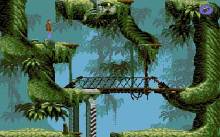 Flashback 1993 Adventure
The game roars onto the screen with an explosive introduction. A man (you) screams away from captors and his stolen craft is shot down overtop of a jungle. The game picks up right there, fresh after the crash. You find yourself tangled in a web of confusion and action as you set off on a quest to find out who the heck you really are. Small things happen, like the holocube message from you(when you had your memory) to locate someone to replenish your lost memory. You're a wanted man as well. There's an enemy behind every corner with a blaster ready...
---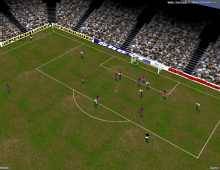 Total Soccer 2000 1999 Sports
"Get down to some really playable football" and "The world's most playable football game" are the key phrases to this 3D Sensible Soccer clone. Is it good? Yes and No. Yes because the game really gets that "kick, pass and rush" feeling from the old top-down footy games. It's all there: curbed passes, great runs, well placed shots, but now in 3D (with support to 3Dfx cards). The view still is top down (with a handy zoom in / out function), but replays are played from different camera angles . There are enough leagues (with real teams) to keep everyone happy...
---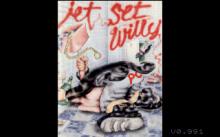 Jet Set Willy 1999 Arcade action
This freeware remake of the 8-bit classic from 1984 updates the graphics and sounds, adding a unique classical melody for each room, and more colors and details to the environment and characters. As in the original, the player controls Willy, the miner that became a millionaire in the previous game, wandering through his mansion after being ordered by Maria the housekeeper to clean all the rooms after a party. Willy must collect all the objects to gain access to his bedroom, whose entrance is blocked by the bossy woman. The rooms are filled with strange creatures, and Willy can be...
---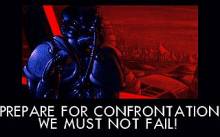 Tubular Worlds 1994 Arcade action
One of the most popular game genres in the late 80' and the early 90's so a bit unusual to see this kind of game made in 1994. Tubular Worlds doesn't offer anything new and in my opinion it looks like Dongleware was a bit too late with getting this game published since they missed the general game market with a few years. Apart from that Tubular Worlds is a well developed game offering the usual side scroller interface where the entire goal in the game is to shoot up as many enemies as possible. The more you shoot the better...
---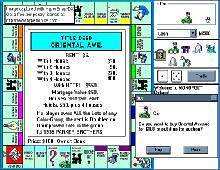 Monopoly Deluxe 1992 Board
Monopoly Deluxe is a conversion of the classic board game. The game allows for some user-based rule changes such as money given for landing on "Free Parking". ...
---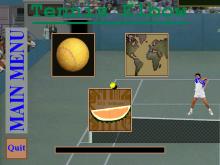 Tennis Elbow 1997 Sports
The first release in this tennis series allows players to compete in a World Tour of 90 events against 250 players. Single matches can be dirty up and dirty down (two against one) as well as the more conventional singles and doubles. Grass, clay, flexi and cement courts are featured. Action replays can be viewed in slow motion, fast speed, and rewound. Players can be defined as volleyers, defenders, punchers or varied, with definable kit colours and playing abilities. As you play the game, your player's ability improves, resulting in faster and more accurate serves as well as faster running and...
---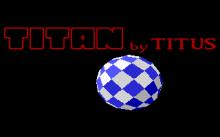 Titan 1989 Arcade action
Titan is a 2D arcade game / puzzle game hybrid. For some reason, mad professors of the future tend to invent strange entertainment games in which every participant dies. Professor Hybrys' variant is called Titan and involves a ball, a control unit and 80 labyrinths. Your objective is either to destroy all destructible blocks in each level by hitting them with the sphere, or to pilot it to the exit. The black ball is beyond your control; it will bounce straight or diagonally through the labyrinth with constant speed. You move the control unit, a small box, with you are to...
---