Old-Games.com: 9000+ Games to download
Search a Classic Game: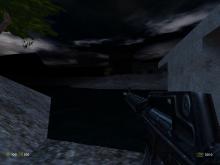 Vietnam 2: Special Assignment 2001 Arcade action
Enter the Darkest Jungles of the Human Mind in Vietnam 2: Special Assignment. Sometime the human mind is a casualty of war, and your comrades become your enemies. A rogue Black Ops specialist known as Flak has gone mad. YOUR ASSIGNMENT: Track Flak and his band or mercenary soldiers through the jungles of Vietnam and Cambodia and eliminate the United States' newest enemy. What he knows can bring the government down. You are the answer to his madness. ...
---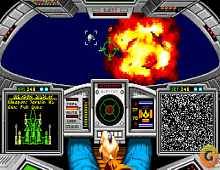 Wing Commander: The Kilrathi Saga 1996 Arcade action
Wing Commander: The Kilrathi Saga is a collection of Origin Systems' previously released space combat simulation games Wing Commander (1990), Wing Commander II: Vengeance of the Kilrathi (1992), and Wing Commander III: Heart of the Tiger (1994). The full story of the epic interstellar war between the hostile catlike Kilrathi and the human Confederation that spanned more than ten years comes together in one handy source. The first two games use 2D hand-drawn graphics for cut-scenes and scaled 2D sprite graphics for space combat. The third game features full motion video for cut-scenes, with 3D polygonal space combat graphics. All three...
---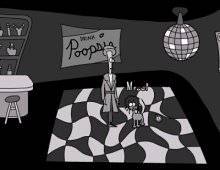 Cubert Badbone, P.I. 2003 Adventure
Cubert Badbone, P.I. is a fun freeware point-and-click adventure game that more than makes up for its short length with spot-on Noir-ish humor and style. The charming plot goes as follows: you play Cubert Badbone, the only private investigator on Ekrat Island, an island floating in space somewhat near Earth. Ekrat is a popular vacation spot for humans who visit from Earth, until one day they inexplicably start to disappear. This is bad for Ekrat's economy, as human tourists are a crucial source of income. It's up to you, then, to find out how and why the humans have disappeared...
---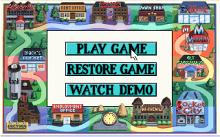 Jones in the Fast Lane (Enhanced CD-ROM) 1992 Simulation
Functionally identical to the original Jones in the Fast Lane, but delivered on a CDROM and containing the following enhancements: DOS version: Redbook CD Audio for the voice acting; additional animation and actor portraits; takes very little space on hard drive. ...
---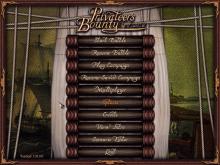 Age of Sail 2: Privateer's Bounty 2002 Strategy
Global Star Software upgrades and reissues Akella's Age of Sail II, originally published by Talonsoft, with Privateer's Bounty, adding more than 20 new single-mission scenarios, five new units, and a comprehensive scenario editor. All scenarios from the original game are included, but with advanced ship damage modeling, improved graphics, floating 3D cameras, non-linear campaigns, new weather effects, revamped game interface, crew discipline levels, and more than 1200 historically rendered warships. The new units featured in Age of Sail II: Privateer's Bounty include an air balloon, submarine, steam paddleboat, fire ship, and bomb vessel. Enhanced ship maneuverability (creating groups, wind direction, sail...
---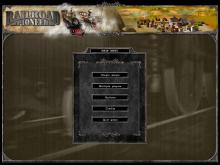 Railroad Pioneer 2003 Strategy
In the spirit of Sid Meier's Railroad Tycoon (and its various successful official and unofficial progeny), this 19th century business simulation from German developer Kritzelkratz 3000 (Far West) puts players in the roles of entrepreneurs on a continent of pristine wilderness, then challenges them to develop a network of finances and rail systems worthy of a true Robber Baron. Before the first spike may be driven, the land must be tamed, by pioneer units that players dispatch along key routes. Wise leaders will protect these valuable workers with other units, such as cartographers to help them chart their course and...
---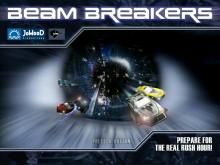 Beam Breakers 2002 Simulation
Race a flying car through the crowded 3D skies above a futuristic metropolis in Similis Software's Beam Breakers. In a future New York City, flying vehicles move through traffic lanes set at multiple levels rising up between the imposing skyscrapers that define the landscape. Traffic patterns are regulated by guide beams that keep the floating cars moving slowly ahead in a set manner. Though this keeps private transportation safe and organized, it also takes all the fun and skill out of driving the advanced anti-gravity cars of the future. As in any time period, however, there are a few rebels willing...
---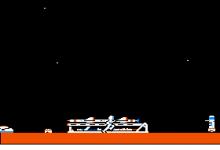 Captain Goodnight and the Islands of Fear 1985 Arcade action
One of the most underrated Apple II games ever made, Captain Goodnight and the Islands of Fear is a very funny platformer that is both addictive and very frustrating due to the high difficulty level. The plot goes as follows: from the insideous Dr. Maybe's remote Fear Islands headquarters comes an ultimatum: "Deliver $200 billion in gold to my agents in 24 hours or face worldwide destruction." Your mission, as the redoubtable Captain Goodnight, is to outfight Dr. Maybe's mechanized minions and destroy the Doomsday Device. Thus begins a very funny James Bond spoof and one of the most memorable games...
---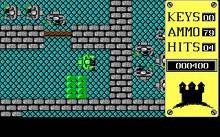 Into The Eagle's Nest 1987 Arcade action
Pandora's first game combines the Gauntlet style with the World War 2 setting, and specifically the Eagle's Nest building which is being used by a commander as his HQ. Three Allied soldiers have been captured, and you must infiltrate the facilities, rescue your brave comrades, destroy the building, and salvage as much of the stolen art treasures as possible.There are eight levels to explore, each with a specific mission objective. Some of the paintings are loose, others are in crates which must first be shot. Explosives must be collected, not shot. With limited ammunition, guards everywhere, keys at a premium,...
---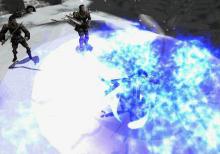 Summoner 2001 Role playing
Joseph, the Summoner, is here and we must say he looks pretty cool, considering that he's coming from developers which never tried out their talents in making an RPG before. After the amazing success of Free Space, Volition has decided to endeavor a completely different game genre. So, I stress again, they've done quite a good job of it as it happens. Anyway, let's get down to business. For those of you who haven't been introduced to the main character, Joseph, and his life story here's a few brief words: Joseph is a simple farmer, who was banished from his village...
---