Old-Games.com: 9000+ Games to download
Search a Classic Game: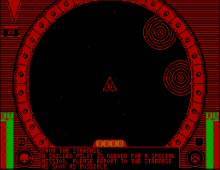 Star Empire 1988 Adventure
The ultimate goal in Empire! is to build a great galactic empire protected by a huge frontier shield. Before this can be achieved however, players have to complete various missions, trade with starbases and fight off invading aliens.The ship is controlled from a top-down perspective, with four gauges indicating its energy level, temperature, radiation level and shield status. When the radiation level or temperature reach maximum, the ship is destroyed. The ship heats up when it's near a sun or firing weapons. The radiation level rises when radioactive pods are carried. When the ship is running out of fuel, it...
---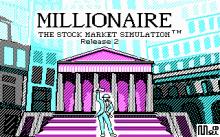 Millionaire Release 2 1987 Simulation
Last game in Jim Zuber/Blue Chip's superb line of business simulations, Millionaire Release 2 is the second and far superior release of Millionaire, a great stock market simulation. Although at first glance the game seems very limited given that you can only trade in 15 stocks (all "blue chip" stocks to boot, e.g. Boeing, GM, HP and so on), Millionaire Release 2 is actually a very well-designed and versatile simulation that offers a good range of realistic options. For example, the game gives you 5 difficulty levels to choose from: at "Novice" level, you can buy stocks but not on...
---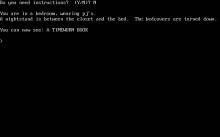 African Adventure 1997 Adventure
This game was originally made for the good old Commodore 64, but about a decade later it was ported to PC DOS, which seems somewhat strange since by the year 1997 MS-DOS was already being pushed aside by other operating systems. Still Tony Baechler and Audrey De Lisle have done just that and thus gave us this nice little C64 classic. This game can only handle two word commands, so don't try to make sentences - it won't understand it. Also, for some reason, you need to write all the commands with capital (BIG) letters. The walkthrough included is meant...
---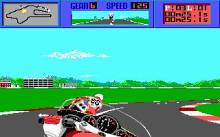 Cycles, The 1989 Simulation
Made up just like Grandprix Circuit, but this time you're riding a motorcycle - one of 3 different types. You race on 15 different tracks against opponents the computer controls. Pretty much standard so far, but like in its predecessor the easy controls and a gameplay without unnecessary complicated details make this just fun. The tracks are well made - as far as I know they are pretty close to the originals. With your bike you have much more possibilities to win a race with your skill than with a car. In Grandprix Circuit there have only been few chances...
---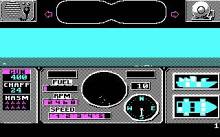 P.H.M. Pegasus 1988 Simulation
The first and perhaps the only hydrofoil simulation, P.H.M. Pegasus has great graphics and gameplay for its time, although the scenarios were less interesting than the much-improved sequel Strike Fleet. Its emphasis on fun over realism and simplistic controls and arcade-flavored gameplay probably makes the game more appealing to the casual strategy crowd than veteran gamers, but is still a good diversion from more serious simulations. The lack of career mode, or relationships of any kind between scenarios also mean that you can finish one game relatively quickly in 1-2 hour sitting....
---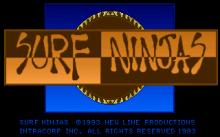 Surf Ninjas 1994 Arcade action
This is a bad game based on a movie, where game is a typical side-scrolling beat-em-up game, where you are transformed into a ninja where you got to beat-up other ninjas over and over until you get bored. Later on you'll get some weapons too, but that's it....
---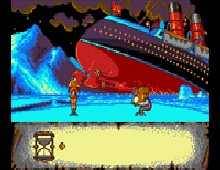 Crown 1991 Arcade action
Crown is a nice oldie platformer by the chaps from StarByte. Travel through various countries all over the world (stages that is) and "fight" for the crown in each of the six countries. A fun game with varied action sequences, cartoon-like graphics and nice music. The highlights are definitely very well-detailed background scenery and imaginative enemies, particularly end-level "bosses." Overall, a fun platformer that should keep action fans happy for a few hours. The manual here is in German - the in-game text is in English, though....
---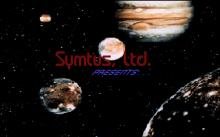 Cybergenic Ranger 1990 Arcade action
Trixter bashes this marginally underrated game so well at MobyGames that I'd like to quote it verbatim (and yes, I agree with him 100%): "Cybergenic Ranger bears my dubious title of "game that should never have made it into production". I'll jump right to the point: The controls suck donkey dick. Just how much dick does it suck, you ask? Well, instead of monitoring keyboard scan codes like every single game ever made for the PC since 1982, this game takes keypresses from the BIOS, just like your average word processor. (Yes, that means that in order to run, you...
---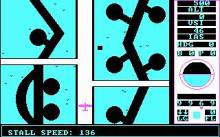 B-24 1987 Simulation
A simulation of the World War II Ploesti oil raids, the player had to join his B-24 to the formation, fly to the target and inflict maximum damage. While accurate, the game suffered somewhat from a repetitious nature and the fact that a single bomber in a raid offered little room for initiative. In terms of gameplay and graphics, it was superseded by [LucasArts'] Secret of the Luftwaffe....
---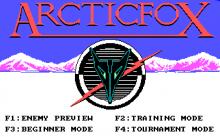 Arctic Fox 1987 Arcade action
In 2005, aliens have taken over Antarctica. You are sent in to combat them with the new super tank, the Slye-Hicks MX-100, Codename: Arcticfox. Arcticfox is a futuristic-based 3D tank simulation game where your overall goal is to destroy the invading aliens' main fortress before Arcticfox is destroyed.Enemy targets come in all sorts of shapes and sizes: planes, tanks, recon sleds and other important targets such as communication towers, atmosphere converters, etc. Your state-of-the-art killing machine is equipped with a cannon, guided missiles and mines at your disposal in addition to radar and forward/aft view-screens to detect your enemy advances....
---