Old-Games.com: 9000+ Games to download
Search a Classic Game: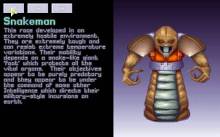 UFO: Enemy Unknown Collector's Edition 1994 Strategy
X-COM and its sequel Terror from the Deep are two veritable strategy masterpieces that need no introduction. Massively popular and deservedly so, the only reason you find them here on this site (which is supposed to focus on games) is that this is the by-now-hard-to-find native Windows version, first released as part of X-COM Collector's Edition in 1998 :) For anyone who still needs convincing or has been living under the rock for years, you can find plenty of gushing reviews such as this one at GameSpot to change your mind: "At first I didn't get it. The newsgroups were...
---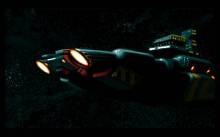 Turrican 2 1995 Arcade action
Turrican II: The Final Fight is one of the greatest platform-based shoot 'em up's I've ever played. It was first developed for Amiga computers in 1991, but it took four years before they finally decided to port it to DOS. And trust me, they did it for a good reason! The Turrican series was a milestone for the Atari, Commodore 64, and Amiga platforms, among others. It made up an important piece of gaming history and many games have taken inspiration from this installment. It's also incredible how in some cases, music can define the success of a game. And...
---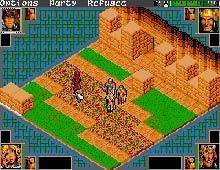 Shadow Sorcerer 1991 Role playing
Shadow Sorcerer is SSI's third (and last) of the non-"Gold Box" AD&D titles, along with Heroes of the Lance and Dragons of Flame. While Lance and Flame were loosely based on the first two original Dragonlance adventure modules written by Margaret Weis and Tracy Hickman (who also wrote Death Gate cycle books). Shadow is based on the third and fourth modules (I own a copy of all four paper adventures). Another interesting note is that Shadow was released with an included copy of the second book in the "Meetings Sextet" series of the Dragonlance novels, which would have driven its...
---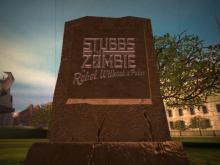 Stubbs the Zombie in Rebel Without a Pulse 2005 Arcade action
When you pick up the controller in Stubbs, you'll be the one initiating the undead infection. You'll eat brains and turn your victims into your followers who you can control to, well, eat more brains. The hand, for instance, is the best weapon since it lets you control enemies with guns. This is essentially the only way in the game to access firearms. When you launch your hand, you'll get a fish eye black and white camera view as you move it across the floor, ceiling, or wall. Capable of grabbing onto enemy skulls while in midair, the hand soon becomes...
---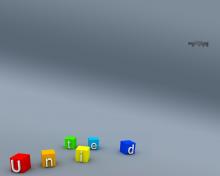 TrackMania United 2006 Puzzle
With its own dedicated server, Nadeo's Track Mania United lets players gear up for online racing competitions at any time. Although the game is available for offline action on over 300 tracks, gamers can log on to Nadeo's server to receive newly created courses as they are made available, and challenge other drivers to multiplayer races. The single-player mode of Track Mania United features seven different environments that include its own car and unique driving characteristics. A track editor allows gamers to create their own courses with over 1,000 construction block selections. Players may also produce video clips in the...
---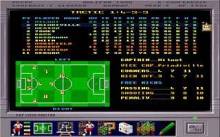 Premier Manager 3 1994 Sports
This is one of those so called "easy football management" games. Unlike Championship Manager (which is definitely the best game in the genre), PM3 is more focused on acquiring the best players that will guarantee you to win all the competitions and be the best manager in the world. Still, this is not as easy as it may sound. Premier Manager series focus on one league only - English Premier League. As the game starts you will select your team and input your name. Then you can buy players, sell them, train and acquire new coaches, build or improve stadium, select...
---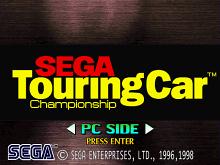 Sega Touring Car Championship 1998 Simulation
Even though it was pretty entertaining in arcades, the PC version of Sega Touring Car Championship has finally arrived, and it's not all the coin-op version's cracked up to be. What we've got here is just another entry into Sega's endless line of PC conversions, one that's not even close to being the best of the bunch. Considering that Sega did such a good job on other racing titles like Rally Championship, I'm sure you're wondering how they went wrong on this one, so read on. Mainly the game's problems are due to the fact that it's a very limited racer...
---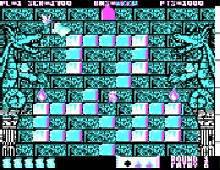 Solomon's Key 1988 Puzzle
A disappointing conversion of Tecmo's popular platform/puzzle arcade game, done by Probe Entertainment. I remember this game quite well on the C64 when it was a lot of fun. Simple goal, good playability: solve a room by finding the key and then reaching the exit. You can destroy and create blocks with your magic wand. The PC version with its CGA graphics and beeper sound doesn't quite live up to the expectations or addictiveness of the original. The gameplay is intact, but the atmosphere is almost completely missing. You'll need a slow-down util to play it on modern computers. Overall,...
---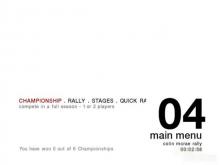 Colin McRae Rally 04 2004 Sports
The Colin McRae Rally series derives from a specific design which authentically portrays the art of professional rally racing; hence the whole experience maintains a strong emphasis on realism. It's always been more of a simulation as opposed to a native arcade racer. Events and challenges drivers face on the road seldom fluctuate in today's real word Rally Championships. It's always about completing the track quicker than the often harsh competition. Rough terrain, heavy weather and slippery roads are just parts of the whole challenge. It takes skill to be number one, and to do so here, you're gonna need...
---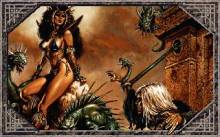 Dark Queen of Krynn, The 1992 Role playing
The weakest of all Gold Box games in my opinion, SSI's games based on "Dragonlance" AD&D setting are still decent enough to merit attention by all RPG fans. It is not that they are bad games - I just find the plots of "Forgotten Realms" games more interesting and the gameplay more balanced. Champions of Krynn for example gives no experience to any character who is knocked unconscious in combat - something that not only violates AD&D rules, but also makes the game unfairly frustrating, especially in the beginning when your party is still weak. The three games in this...
---