Old-Games.com: 9000+ Games to download
Search a Classic Game: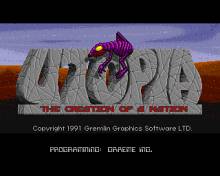 Utopia 1991 Amiga
How can you create an original game these days? The answer, according to designers Graeme Ing and Robert Crack, is to take out the best bits of previously successful titles and incorporate them into a new experience. Using the urban simulation concept of SimCity, they've added a Populous isometric-3D view of the proceedings, injected elements of wargaming and trading, and set the whole thing in space. Utopia is the result... in almost every sense of the word. As commander of a new space colony, you have complete control over the people and resources of a distant planet. Build a laboratory here,...
---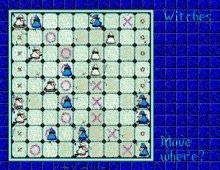 Witches 1998 Strategy
Witches is a unique and wacky chess-like strategy boardgame. Your goal is to move your witches onto the magic pattern on the magic kitchen-floor in order to win the yearly contest for the leadership of the Witches' Guild. The official rules go as follows: "...the game is very simple: you play againts the computer and you have to move your witches to the squares marked with a cross. Each witch can move 1 to 4 squares. This number changes when you move a witch. Only witches on broomsticks (move 4) can fly over other pieces. The others can't so they...
---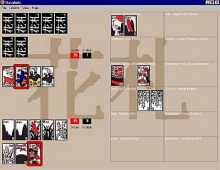 Hana-fuda 2000 Strategy
Hana-fuda is a solid Windows version of a traditional Japanese card-matching game of the same name. Hanafuda cards are often known as 'flower cards', because each suit is depicted by a different flower. There are many rule variations for Hana-fuda, but this game (fortunately) follows a simpler but no less enjoyable rule set. For the uninitiated, Hanafuda or Hanakaruta (karuta, from Portuguese "Carta") is a gambling card game that has no equivalent that I know of in Western card games (please let me know if this is inaccurate). The game uses a 48-card deck, which is divided into twelve-card suits,...
---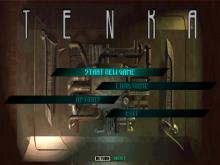 Lifeforce Tenka (a.k.a. Codename Tenka) 1998 Arcade action
Codename: Tenka is an original first-person shooter developed for PlayStation and PC. In a futuristic setting, players take the well-armed role of the title character, who battles against the forces of a genetic engineering organization gone wrong. Enemies are varied, some deadly powerful, others agile, and difficult to hit. The game is completely 3D-rendered, and it is possible to aim up and down as well as left and right. Large, complex levels pose labyrinthine challenges, as well as the powerful bosses that wait secured in their deepest chambers. The game is set apart from contemporary first-person shooters by a crouch...
---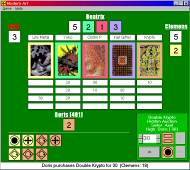 Modern Art 2005 Board
Modern Art is an excellent PC implementation of the board game of the same name designed by award-winning designer Reiner Knizia. Your goal: buy and sell paintings by five different artists to make the most profit. Each turn, you can put a painting from your collection up for auction and bid for paintings put up by other players. After each round, paintings are valued by the number of paintings of that type that were sold in auctions. Naturally, the winner is the player that ends up with the most cash at the end of the game. Like other games by...
---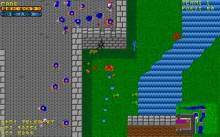 Gladiator 1995 Arcade action
Gladiator is a strategic action game set in medieval times. From the top-down view, you control a single character at a time from your army of mercenaries. Two allies accompany you at the beginning for the first few maps, but you'll need to hire troops and train them to make a mercenary group strong enough to complete the missions ahead. There are three difficulty levels: Skirmish, Battle, and Slaughter. This game is really tough to play efficiently. On Battle difficulty, it is easy to lose a unit or two in every fight (hire plenty of clerics!)....
---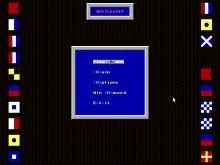 Battleship 1998 Simulation
This is a shareware version of the classic board game Battleship by Milton Bradley. Two players have a grid of boxes. You use your mouse to decide where your ships should go, and compete to try to find and sink your opponents ships. There is a win record menu that tells how many time you won and lost or drew. Options include whether the game has a 10 x 10 or 15 x 15 board, and allow you to choose between a single shot or salvo shooting, and whether you can use Cluster bombs, Cruise missiles and Smart Bombs, and you can...
---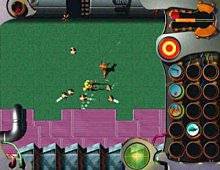 SCUD: Industrial Revolution 1997 Arcade action
SCUD: Industrial Revolution is a decent top-down action game based on SCUD: The Disposable Assassin, a wacky and successful comic book hero created by Rob Shrab in 1993. You control SCUD, the yellow coin-operated assassin robot as he blasts his way through multiple levels, battling humanoid, mutant, and robotic enemies. Industrial Revolution succeeds in capturing the hipness of the original comic book, with cartoony graphics, wacky sense of humor, and plenty of action. The gameplay is similar to Raven's Take No Prisoners, except that it is much more stylized. The controls (keyboard and gamepad are supported) are very smooth and...
---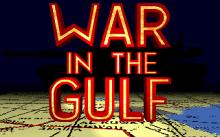 War in The Gulf 1993 Simulation
The final and best game in the trilogy that encompasses Team Yankee and Pacific Islands centers on the The Gulf War of 1992. The similarity between this and the previous games is obvious: the same basic game engine is there, the layout is exactly the same, except this time the graphics seem somewhat more 'orange' to reflect the sand in the Gulf. What makes War in The Gulf very different from its predecessor is a greatly improved enemy AI. While certainly not cutting edge, the AI can spot holes in your strategies and tank formations and quickly take advantage of that....
---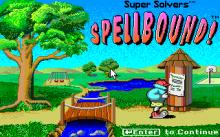 Super Solvers: Spellbound! 1991 Educational
Yet another excellent title in The Learning Company's "Super Solvers" line, Super Solvers Spellbound! offers one thousand words in four amusing games: Word Search, Flash Card, Criss Cross, and Spelling Bee. The program was designed to help build spelling skills for kids ages 7 to 12, although adults can also enjoy the game at higher difficulty level. As with all Learning Co. games, learning is integrated masterfully into the mini-games, each of which has enough vibrant graphics, fast-paced action, and accessible hints to keep kids glued to the screen. Highly recommended! ...
---