Old-Games.com: 9000+ Games to download
Search a Classic Game: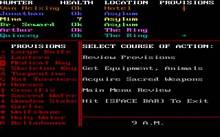 Dracula in London 1988 Strategy
Deep within the Carpathian Mountains a creature of unspeakable evil neither dead nor living was terrorizing the locals. But alas, this creature decided to leave the god forsaken place of Transylvania and came to the cosmopolitan metropolis of the western world - London. The undead count Dracula is about to unleash his fury upon the unsuspecting populous of the city and only a handful of courageous people can stop him. OK, so it's not quite as dramatic as that, but the description is still pretty much accurate. I have to admit that it was only recently that I found out this...
---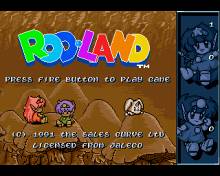 Rodland 1991 Amiga
OK, so maybe this game is a bit girly, but hell it is a great game! This is a really fun (and cute) platform game. It has some great features such as ladders and stuff, obviously the ladders alone aren't a great feature, but being able to build them is cool :) Although you can only build 1 at once. But that just adds to the challenge :) You have to go and rescue your 'mommy' from the tower. She got kidnapped by some witch or something I think... So you, as the daughter (or if you play 2 players, daughters)...
---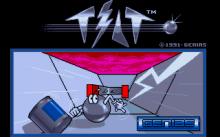 Tilt! 1992 Puzzle
Not to be confused with Codemasters' action-adventure game of the same name, Genias' Tilt! is a fun puzzler that plays like EA's classic Marble Madness meets a pinball game. The goal is straightforward: maneuver the ball on each maze from the entrance to the exit. Along the way, though, you must avoid obstacles like magnets, traps, holes, and various other moving parts to make your task more difficult. As the name implies, you control the ball's movement by tilting the table, just like playing pinball. The game includes very comprehensive instructions, which you can access from the title screen. Overall,...
---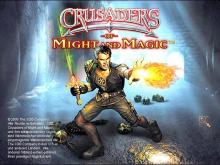 Crusaders of Might and Magic 1999 Role playing
Crusaders of Might and Magic looks like the successor of brave Fantasy RPG game saga - Might & Magic. The main difference is that you see your character similarly like in TombRaider or Drakan, and the gaming view is from flying camera behind your back. You're Drake, a loner, who must join the High Guard as they try to rid the lands of the Legion of the Fallen. You must fight the way through 5 realms full of monsters, mages, dead army enemies. This game is really big! You can wander hours by the land fighting the necromancer's legion, talking...
---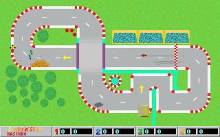 Slicks & Slide 1993 Sports
Slicks 'n' Slide is an overhead racing game where you try to drive your vehicle as fast as possible in available tracks. You can also use weapons to slow down your opponents. The idea of the game can look simple but Slicks 'n' Slide has very detailed options giving you the opportunity to change it in your own style. ...
---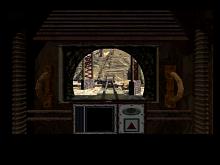 RHEM 2003 Adventure
Rhem opens with the player being transported along a track through quite a bit of interesting scenery. This had a bit of a theme-park ride feel to it, with an air of the transports in Riven thrown in for good measure. You are deposited in Rhem after this ride, and the exploration of your surroundings begins. The story, or even the game goal, is not given to you right away; instead, an unusual amount of exploration must be done before any of this is explained. At the beginning of the game, a man appears, announces that he has been searching for...
---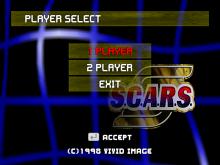 S.C.A.R.S 1998 Simulation
Ubisoft seems to have a lot of imagination, and with S.C.A.R.S., it really shows. Set in a future where the world is ruled by supercomputers who combat their boredom by building race cars based on animals, this title really stretches the 'Sports' description. It does, however, involve trying to get from point A to point B faster than your opponent, so racing does describe it... Presentation/Graphics : 84 In both 3Dfx and D3D modes, the graphics are sharp, colorful, and somewhat unique. I saw a definite resemblance to the visuals in Redline Racer, although slightly more cartoonish and bright, and with more...
---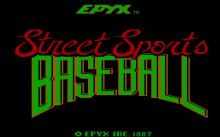 Street Sports Baseball 1987 Sports
A baseball game for 1 or 2 players in which the action takes place in parks, vacant lots and backyards with makeshift bases, rather than on an actual diamond. In addition to the normal rules of baseball, players must cope with mud puddles, tree stumps, and other hazards. Features a split-screen view which provides an overview of the entire field alongside close-ups of where the action is happening. ...
---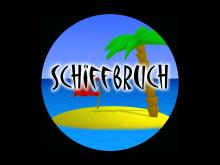 Schiffbruch 2002 Adventure
"Schiffbruch" is a mix of building, strategy, and adventure, played from an isometric perspective. The game deals with a shipwreck (translator's note: "Schiffbruch" means "Shipwreck"). You are stranded on a lonely island and have to survive. To do this, you'll have to explore the island, search for food, build housing, and try to attract attention so that you'll be found. Schiffbruch can be played using only the mouse. In the main window, you'll see yourself on the island on which you're stranded. Clicking on a landscape tile will create the route (marked in red) to your chosen point. Another click will...
---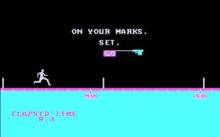 Microsoft Decathlon 1982 Sports
Well, nothing much to say here, just run the game, and compete against computer or other players. ...
---