Old-Games.com: 9000+ Games to download
Search a Classic Game:
221b Baker Street 1987 Puzzle
Based on the board game of the same name, 221 B Baker St. pits up to four players against each other in a race to solve mysteries set in Victorian London. After picking a character (Sherlock Holmes, Dr. Watson, Irene Adler, or Inspector Lestrade), players select one of the thirty available mysteries and read its case file in the game's manual. The case file presents the particulars of the case, mentions the people involved, and explains what the players need to deduce to win the game. Solving the mysteries entails moving around London (the game board) via a roll of the...
---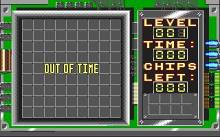 Chip's Challenge 1990 Puzzle
More commonly known as the best game in Microsoft's Windows Entertainment Pack series and one of the most innovative games ever made for any system, Chip's Challenge was actually first released by Epyx in 1990 with little fanfare. The game even has a neat plot for an action game: Chip is a love-starved nerd who's desparate for a date with Melina, a fellow nerd (nerdette?). To prove that he's worthy of her attention, Chip must go through dozens of rooms to get to Melanie. Unlike a typical puzzle game in which every level presents only slight variations on the same theme, Chip's...
---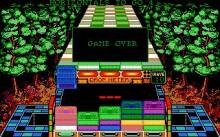 Klax 1990 Puzzle
Klax is an old game from Commodore 64 and Amiga and this is Domark's PC version made in 1991 (the original game was made in 1990. Klax has rather easy rules - collect the bricks that roll from the top screen with a paddle and drop them down in order to form triplets. As soon as three bricks of same kind are in the same line, whether it's horizontal, vertical or diagonal line, they will disappear (this is called Klax) and make more space for the new bricks. Each level has a minimum number of Klaxes that you must make...
---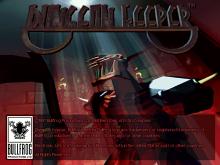 Dungeon Keeper Gold 1997 Strategy
One of the most unique and addictive "god games" ever made, Dungeon Keeper from Bullfrog represents a high watermark in Peter Molyneux's career and the quirky British outfit that practically reinvented the genre with Populous. There is plenty of reviews on the Internet that praise this masterpiece, but I find this review to be one of the most concise: "Dungeon Keeper Gold (an amalgam of earlier editions Dungeon Keeper and The Deeper Dungeons) explores the other side. As the all-powerful (and quite evil) dungeon keeper, you are responsible for creating those wonderful underground mazes and traps that the "good guys"...
---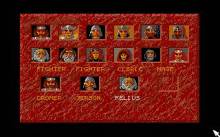 Abandoned Places 1992 Role playing
Twelve brave heroes are trapped in stone and buried deep under the Temple of Heaven's Light, ready to be called forth when the land of Kalynthia needs them most. With their existence almost forgotten and their location lost for years, the time has come to call them forth to battle once again and defend the land of Kalynthia against the evil Bronakh. Although all twelve remain intact, the wizards of Kalynthia only have the power to summon four from their stone slumber - two warriors, a wizard and a priest. Whom will you choose? Abandoned Places puts the player in...
---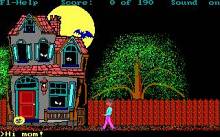 Hugo 3: Jungle of Doom 1992 Adventure
The third and final episode in the Hugo trilogy. Penelope got bitten by a treespider. Hugo's has to find the 'Pool of Life' in order to obtain some of the life-giving water for the remedy. ...
---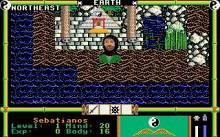 Moebius 1987 Arcade action
One of the first games produced in the Western hemisphere that are based on Oriental motif, Moebius is an ambitious design that didn't quite pull it off. Your job, as disciple of the Headmaster, is to recover the Orb of Celestial Harmony from disciple-turned-badguy Kaimen. To do that, you must train your body and soul in the best tradition of Chinese warriors: to "walk the path of Moebius the Windwalker." Although gameplay is similar to standard RPGs, there are some neat differences: in addition to familiar character statistics such as dexterity, you also have karma, a crucial attribute that goes up...
---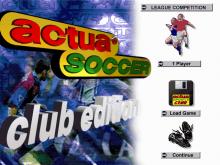 Actua Soccer: Club Edition 1997 Sports
Actua Soccer Club Edition is a re-edition of Actua Soccer, released with the 20 teams of the English Premiership instead of international competitions. New commentary was recorded and some Premiership historical data was included. All remaining aspects of the game were unchanged or just tweaked. The rest of the game is well known to fans of the genre - it was the first fully polygonal football game on the market, which allowed an unprecedented graphical realism and (technically) unlimited camera angles. ...
---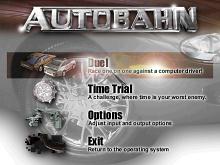 Autobahn Racing 2001 Simulation
Rip up the roads of Germany at speeds of up to 180 mph in Autobahn Racing. You and up to eight friends may select from 16 cars, and go head-to-head in a variety of nighttime traffic settings. ...
---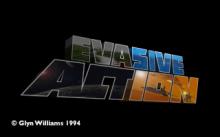 Evasive Action 1993 Simulation
An interesting flight sim that takes you through four world wars. This sim allows you to flight historically accurate planes from WW1 and WW2, modern day fighters from present day for WW3, and space ships for WW4. ...
---