Board Games
Search a Classic Game: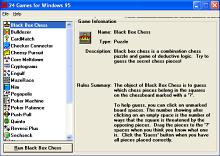 24 Games (Expert Software) 1996

---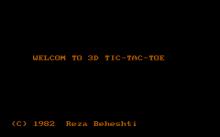 3-D Tic-Tac-Toe 1992
3-D Tic-Tac-Toe is, as the name implies, a 3D version of Tic-Tac-Toe. The object of the game is to place four X's or four O's in a horizontal, vertical or diagonal row on the 4x4 board. There are nine games of which the first eight games are for one human player...
---
---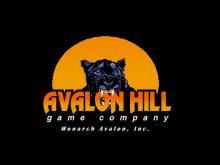 5th Fleet 1994
The 5th Fleet is a hex-based strategical wargame based on the board game 5th Fleet. The game is designed for two players which both take the side of a war party - in matches of a larger scale one war party can include several different countries. The gameplay is strictly...
---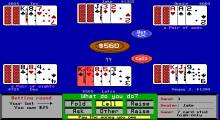 7 Card Stud 1991
Inspired by the adventures of: Amarillo Slim 'Living Legend of Poker'. In this game you can play poker against 5 computer-players. So this one is different as the 'usual' computer poker game. ...
---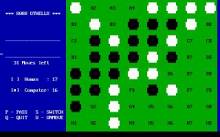 8088 Othello 1985
8088 Othello is a four-color ASCII graphic board game similar to Reversi. The game is for 1 player and you battle against the computer to get more of your pieces on a board. In every game you only play with the black pieces. There are five levels of gameplay that...
---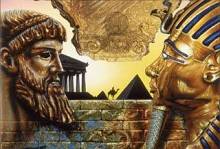 Advanced Civilization 1995
Based on the board game with the same name this game places you as a nation in the Mediterranean to rise and become the supreme ruler. Spanning about 8000 years, it covers the development of ancient civilizations from the start of agriculture to the emergence of Rome as the dominant...
---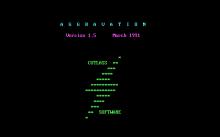 Aggravation 1991
Aggravation is a board game where the point is to bring your chips back to home base after going around the game board. This game uses ASCII graphics to display the game board and allows for up to four players to play in turn. Up to three of these players...
---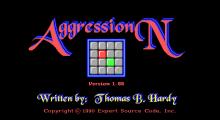 Aggression 1990
Aggression is a board game that combines elements of checkers and chess. The goal of the game is to move all your tiles to the opposite side of the game board while your computer opponent or your friend awaiting his/her turn does the same with their tiles. You can use...
---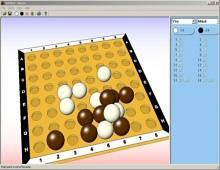 Akron 2003
Akron is a decent PC implementation of the abstract board game of the same name which was invented by Cameron Browne. In the author's own words: "Akron is a new connection game played with marbles on a square grid. Two players, Black and White, strive to connect their edges of...
---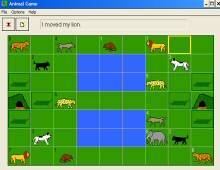 Animal Game, The 1996
The Animal Game is a solid PC implementation of a board game of the same name that is very popular in China but little known outside. Also known as Shou Qi or The Jungle Game, this board game similar to a cross between Stratego and Chinese Chess. In this two-player...
---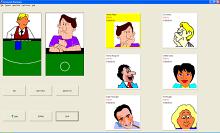 Animated Blackjack 1997

---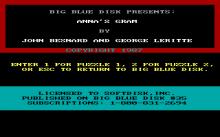 Anna's Gram 1987
This game was a recurring feature on several of Softdisk's disk subscriptions; each time it appeared on a particular platform, it contained different puzzles. It's a combination word game/sliding tile puzzle in which letters must be manipulated and rearranged within a constrained area in order to spell out words. Several...
---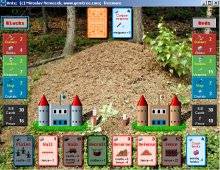 Ants 2000
Ants is a very unique card and strategy game. You have 8 cards in front of you where each of them is within 3 different categories, building, battle and magic. You start with a certain amount of units within category and each turn you receive an amount of points equal...
---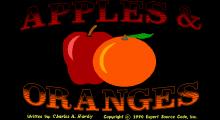 Apples and Oranges 1990
Apples & Oranges is an Othello/Reversi clone, only for pawns, it uses... you guessed it - apples and oranges! You can choose one of the sides: Apples or Oranges (Apples always go first) and play with the computer or with another player. A 'hint' option is available which will tell...
---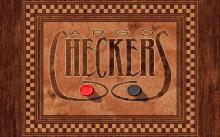 Argo Checkers 1993
A translation of classic checkers. You jump over the opponent's buttons, and the last one standing wins. This game doesn't posses the option of playing against the computer, only player vs. player (unless you register to get the full version). ...
---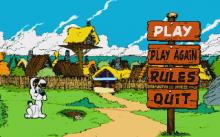 Asterix: Caesar's Challenge 1995
This interactive board game offers action and adventure as Asterix and his friends journey around the Roman Empire on a challenge from Caesar while learning about different countries' history and culture. You can play as various characters including Asterix, Obelix, Impedimenta, Panacea, Justforkix and Geriatrix. You have to collect souvenirs...
---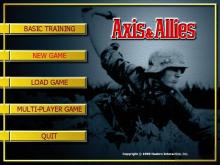 Axis & Allies 1998

---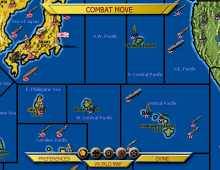 Axis & Allies: Iron Blitz Edition 1999
Remember when people played board games? They would sit around a table with the likes of Monopoly, Scrabble, and Risk. Or perhaps they would play more complex games like Diplomacy or Axis and Allies. Hmmm...that last one sounds familiar. Oh, that's right, this is a review...
---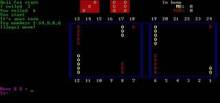 Backgammon 1984
This is a standard Backgammon board game that makes use of the "short" variation where opponent's stones can be taken. The only option is top play against the computer AI opponent. There is only one level of play. Moves are made with the corresponding letters on the keyboard. ...
---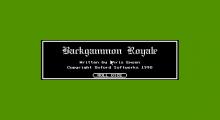 Backgammon Royale 1990
Backgammon Royale is a simple computerized version of the classic board game of chance & skill called "Backgammon". Backgammon Royale lets the player choose between two styles of play (aggressive or defensive), and also select the game speed between three parameters (fast, medium or slow). The game has a save/load...
---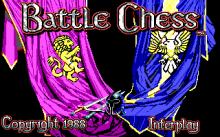 Battle Chess 1988
Battle Chess is a quite typical chess game, but it comes with a twist: all pieces are represented by small, realistic figures that walk around on the chessboard, and when one piece takes another, they both take part in an animated battle. There is a different animation for each permutation,...
---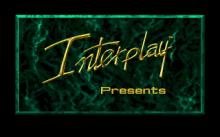 Battle Chess 4000 1994
The Battle Chess series took the basic game of chess and added animations for each battle between pieces, bringing the game to a wider audience, with no intention of providing something for Kasparov to spar with. This edition follows the same premise, but with a futuristic science-fiction feel. Pieces are...
---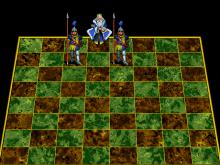 Battle Chess Enhanced 1992
Chess as you've never seen it before! Watch as the pieces come to life to do battle against each other! Chess comes to life in this Multimedia PC version of the classic Battle Chess. Each piece has different animations for both capturing pieces and for being captured! ...
---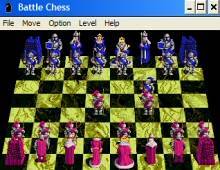 Battle Chess for Windows 1994
EVERYONE has heard of Battle Chess, and many love it. It is by far the most popular chess game ever made for the PC and this is the Windows-Version. So what is it that draws people to play the game instead of playing against a friend? The wonderful animations. Nothing is...
---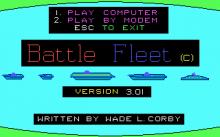 Battle Fleet 1991
Battle Fleet is a Battleship clone wherein you must place your five naval vessels on a grid while your computer or friend via modem does the same. After all the ships are placed you can now take turns trying to determine the location of each other's fleet and sinking them...
---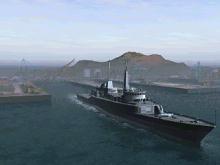 Battleship: The Classic Naval Warfare Game 1996

---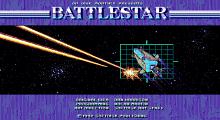 Battlestar 1992
Battlestar is a space combat game similar to the popular board game Battleships. At least that is what it looks like to me as you start the game with a certain amount of missiles and a list of how many enemy ships you have to hit before you win. The game...
---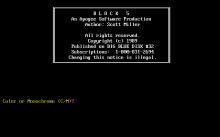 Block Five 1986
This game recreates the board game Go. On a large board, players are competing to complete lines of five of their pieces (crosses for you and naughts for the CPU player in this case). The offensiveness or defensiveness of the artificial intelligence's strategy is randomized with each play. ...
---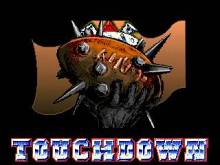 Blood Bowl 1995
This computer adaptation of Games Workshop's board game brings a fictitious and violent sport to life. The Champions of Death, The Underworld Creepers and The Elfheim Eagles are among the tough sides contesting single matches or a full league. In each match you give the orders and watch your players act...
---