Role playing Games
Search a Classic Game: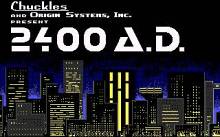 2400 A.D. 1988
In 2400 A.D., the player takes on the role of a soon-to-be member of the Underground resistance movement. The viewpoint is in 3rd person, where the player can see the 2D character from a top-down perspective, as well as other non-player characters and robots in the immediate surrounding vicinity, all...
---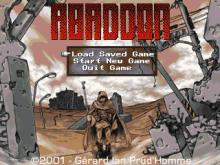 Abaddon 2000
Another solid entrant to the relative obscure world of fanmade RPGs, Abaddon is a fun anime-style, top-down RPG similar to console hits such as Dragon Warrior, with many notable differences. In contrast to the cliché fantasy world in which you are hero who must fight evil/save the world/rescue princess, Abaddon...
---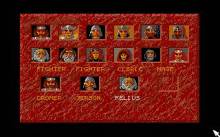 Abandoned Places 1992
In this RPG, you play the role of four heroes whose mission is to save their world, Kalynthia, from the evil arch mage Bronagh. Most of the time, while exploring the over world, the game is shown in a 2D top-down view. It gives you much freedom: there's more to...
---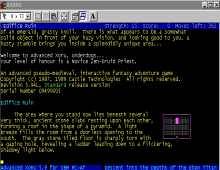 Advanced Xoru 1989
A text action adventure game in the same vein as Diablo. Select from 5 character classes ( Paladin, Necromancer, Barbarian, Zen-Druid, Shadowy Tracker ) and explore the 3 levels of the dungeon Ebon Titan. If you make it to the end you face off against the boss Titan himself. The...
---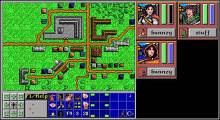 Aethra's Chronicles 1994
The small kingdom of Celystra was prosperous under it's old king, "Korros the Wise". The prince, Lythare has ascended to the throne and his wife given birth to a child on his coronation day. However two days later this newborn infant disappeared, presumed kidnapped. Lythare blames the kingdom's Champion Knight-Paladin,...
---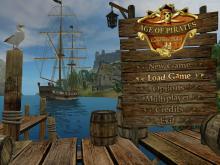 Age of Pirates: Caribbean Tales 2005

---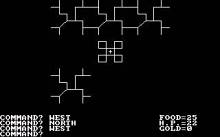 Akalabeth 2000
Richard Garriots first game, as far as I know. By now Origin likes to see Aklabeth as the first game in the Ultima-series. They call it Ultima 0 (if you don't believe me and think I came up with it myself, go on and take a look at their Homepage)....
---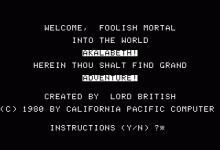 Akalabeth: World of Doom 1980
Once, the land of Akalabeth was peaceful and quiet. But then came Mondain, an evil and ambitious man who created dungeons and populated them with foul creatures. The noble warrior British was able to drive Mondain from Akalabeth, but the monsters he brought with him remain. As either a fighter or...
---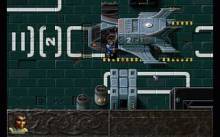 Albion 1995
In Albion it is the year 2227, and you take the role of Tom Driscoll, space pilot for the powerful DDT Corporation. DDT has sent a factory ship called the Toronto to harvest minerals and resources from Albion, a newly discovered desert world barren of life but rich in resources....
---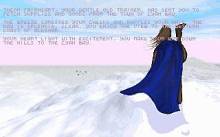 Aleshar: World of Ice 1997
Aleshar: The World of Ice is a top-down perspective RPG in a world surrounded by snow and ice. Your character may be created from various available classes (Hunter, Healer, Bard, etc.), each with different speciality statistics which may be tweaked during character creation. Character statistics and abilities will increase during...
---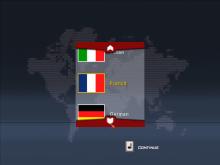 Alfa Romeo Racing Italiano 2005

---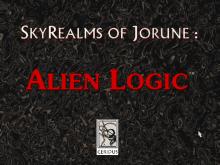 Alien Logic 1994
Jorune: Leave you world behind and step into a whole new reality of ancient mysticism and futuristic technology. With Alien Logic, SSI introduces a rpg based on the Skyrealms of Jorune game system. Alien Logic propels you 3500 years into the future to explore a vast alien universe. ...
---
---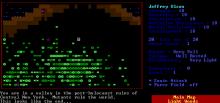 AlphaMan 1995
A roguelike game in a futuristic/post-apocalyptic setting. Like most other roguelike games it is a "light" RPG (few stats, no character creation, no distribution of points on level-up) and uses ASCII graphics; unlike other roguelike games, it offers you a choice of difficulty settings, allows you to save at any...
---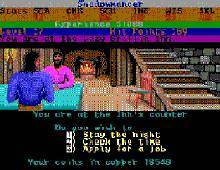 Alternate Reality: The City 1988
In this old first-person RPG, you are one of many people who have been abducted from earth by aliens and transported to an alternate dimension where you are dumped in a strange, yet familiar city. Your quest is to explore the city, and find the clues that will lead you...
---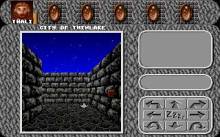 Amberstar 1992
Lord Tarbos brought terror to the land of Lyramion, before being locked away in a secure prison. Now, Marmion is trying to release him, with the intention of spreading horror through the land Your task is to find the 13 pieces of the Amberstar, to ensure that you can get...
---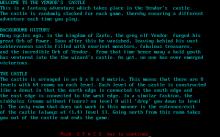 Amulet of Yendor 1985
This fantasy adventure has the player exploring a castle in search of treasures. The castle is an eight-by-eight-by-eight grid, with eight levels containing sixty-four rooms each. Its contents are randomized at the start of each game. There are eight major treasures to seek (including the palintir and the silmaril) and...
---
Amulets & Armor 1997
Amulets and Armor is a mission-based role-playing game. The game comes with a number of missions of varying difficulty levels that the player can take in whatever order you choose, or even do over again. They each have four-five chapters, in which the player basically explores a dungeon, kill a...
---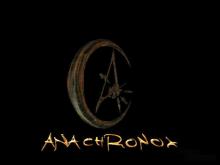 Anachronox 2001

---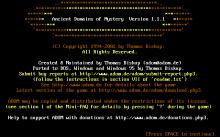 Ancient Domains of Mystery 1996
In Ancient Domains of Mystery, play an adventurer who has traveled to a remote mountain range to save Ancardia, the world of the game, from the forces of Chaos. The player can either continue on with this quest or join on with Chaos, depending on the choices that the player...
---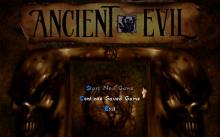 Ancient Evil 1998

---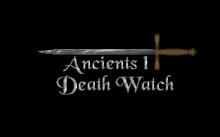 Ancients 1: Deathwatch 1991
Ancients 1: Deathwatch is a mystical fantasy role-playing game, bringing you deep in the underground to do battle with bizarre monsters and find untold riches in and beneath the city of Locklaven. The player uses keyboard or mouse to control a party of four explorers who journey together and must work...
---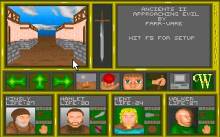 Ancients 2: Approaching Evil 1994
Ancients 2: Approaching Evil is the sequel to Ancients 1: Deathwatch with a new story not directly connected to its predecessor. A new evil has arisen from ancient catacombs and the player's task is to find 4 seals to contain it in these catacombs. The party is created from 4 classes...
---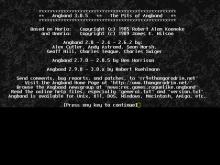 Angband 1992
Angband is an updated version of the game Moria, adding more monsters, character races and classes; deepening the dungeon from 50 levels to 100; and including such new features as monster pits and unique items. The object of the game is to become powerful enough to defeat a difficult unique...
---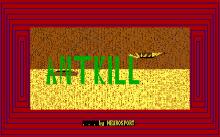 Antkill 1992
Revisiting the abstract origami wireframe 3D first-person perspective of Bob's Dragon Hunt for the second game using the homely but workmanlike "VirtualDungeon" engine, it finds itself reskinned -- suddenly all the dragons are giant ants, the other reptiles transformed into other varieties of enlarged arthropods. The castle lair? Now it's...
---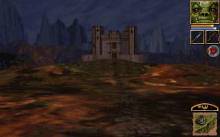 Anvil Of Dawn 1995
Anvil of Dawn was one of the last "non 3D" first person role-playing games (i.e. Eye of the Beholder). The player starts out by picking from one of five characters (two female, two male and one lizard!). The player then proceeds to training with a wizard who teaches the player...
---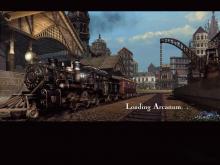 Arcanum: Of Steamworks and Magick Obscura 2001

---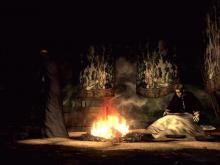 Arcatera: The Dark Brotherhood 2000

---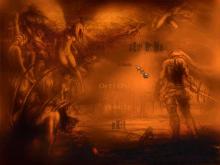 Archangel 2002

---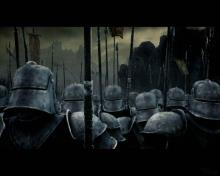 Armies of Exigo 2004

---