Action adventure Games #5
Search a Classic Game: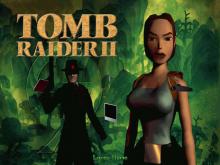 Tomb Raider 2 1997
Tomb Raider shocked the gaming world with its wildly different 3D third-person adventure-platforming action. Developed by Core Design Ltd. and published by Eidos Interactive, the Tomb Raider series has continued on utilizing the same elements that made the first game so successful. Tomb Raider II's storyline once again follows the adventuring...
---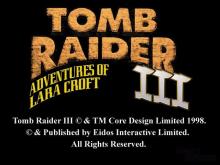 Tomb Raider 3 1998
Lara Croft returns in Tomb Raider III: Adventures of Lara Croft, an adventure game featuring 19 levels set throughout India, London, Nevada, the South Pacific, and Antarctica. In her travels, Lara Croft will come across and battle hordes of enemies including monkeys, snakes, and even dinosaurs. Lara can deal with...
---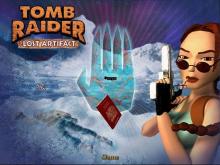 Tomb Raider 3: The Lost Artifact 2000
Tomb Raider: The Lost Artifact is the re-worked version of Tomb Raider III: The Adventures of Lara Croft and includes enhancements to the original game as well as the addition of five new levels. Lara Croft still stars in the title role, of course, and her actions as she jumps,...
---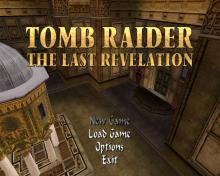 Tomb Raider 4: The Last Revelation 1999
With all the fame and fortune in the world bestowed upon Lara Croft, things could only get better when she takes on mummies, Egyptian dogs and scorpions in Tomb Raider: The Last Revelation for the PC. She seems to be getting younger every sequel as you start this game as...
---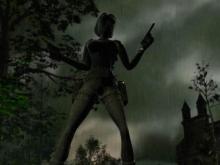 Tomb Raider Chronicles 2000
Tomb Raider: Chronicles is the fifth installment in the hugely popular series. The story begins with the strange disappearance of heroine Lara Croft. Fearing the worst, her close friends gather at the mansion to remember her and pay tribute to her extraordinary life. As Lara's friends begin to share stories...
---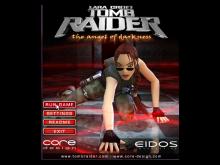 Tomb Raider: The Angel of Darkness 2003
Tomb Raider: The Angel of Darkness has been billed as the first true renovation of the best-selling series since the ground-breaking 1996 original. This edition is built on a completely new engine, which pumps out "next-generation" graphics and allows many new animations and interactions. Lara herself enjoys the engine upgrade...
---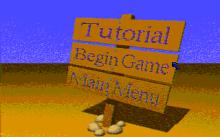 Town With No Name 1993
This is an interactive cartoon arcade/adventure game, using a 3D modelling technique (original for the time). A western adventure where guns make the law. You must be ready to enter perilous places and confront dangerous people. You will need then, also, a strong stomach, of course.... Your path will take you...
---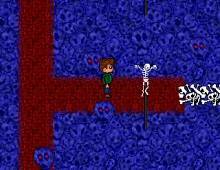 Unshadowed 2004
Unshadowed is a fun action adventure from amateur developer P. J. Richmond. The game makes up for its amateurish (and probably too cartoonish, given the subject matter) graphics with excellent puzzles that adventure fans will enjoy. The action is also not too frustratingly difficult, although you do have to be...
---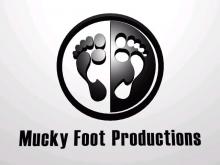 Urban Chaos 1999
What should be a time of wonderful change and justified excitement brings a new reign of terror and bloodshed. Rather than celebrating the dawn of a new millennium, the Union City residents are suffering from malicious gang wars, terrorists and widespread famine. The once friendly streets are an open battleground...
---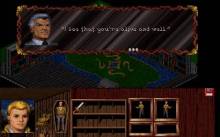 Veil of Darkness 1993
If the real strength of a computer role-playing/adventure game is to captivate the audience in a suspenseful, evolving tale of horror, then Veil of Darkness is strong indeed. In fact, the background, locales and decidedly eerie surroundings, soundtrack and characters all add visual and audio delight to this dark and...
---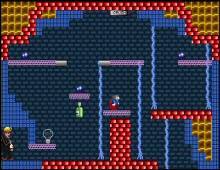 Wanted: Monty Mole 2005
Wanted: Monty Mole is a great freeware remake of a classic Spectrum ZX/Commodore 64 game of the same name starring Monty, a brave miner mole who is determined to raid his South Yorkshire pit to snatch goal from Arthur, the 'big foozle' who lives in a vast underground castle. Similar...
---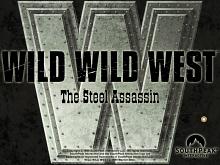 Wild Wild West: The Steel Assassin 1999
Wild Wild West: The Steel Assassin is boring. The game tries to do too much and fails at nearly everything. Oddly enough, the opening scene that offers you the option of blasting targets and chickens with a nice variety of weapons promises good things to come but the enjoyment drops...
---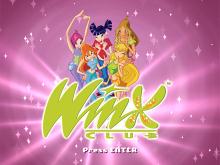 Winx Club 2006
Inspired by the television show of the same name, Winx Club follows the exploits of a group of supernaturally gifted young women. The game's storyline is based on the first season of the animated series. Players take the role of Bloom, a teenage Earth girl who discovers she has magical...
---
Zombieville 1997
A town with a terrible past, a military base used for developing experimental weapons, and zombies!.. Zombieville is a graphic action-adventure telling the story of a journalist getting into trouble, when he travels to the town of Downforth to find an interesting story to write about. His car is taken under...
---