Search Results: hyperblade
Search a Classic Game: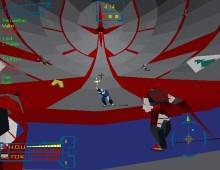 HyperBlade 1996 Sports
Hockey meets Doom in a game in which the object is to either score the most points or kill the opposing team before the end of three periods of play. It's futuristic sport in the Drome, with 3D environments and fast-paced, hack and slash action. HyperBlade is a game is played...
---