Amiga Games #33
Search a Classic Game: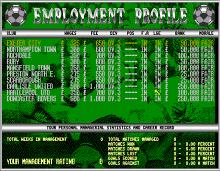 Top of the League AGA 1995
Just an other football manager game. It takes 3 disks, loads quite fast, and has many options and possibilities to act. Unfortunately you can't really see that this is an AGA game, because of the limited graphics. ...
---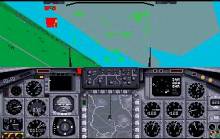 Tornado 1993
Flight simulations vary between those that focus on gameplay and those that focus on reality. Tornado is in the later camp. With the time and effort you'll put into mastering this beauty, you might as well have enrolled in the RAF and trained for the real thing. The publicity claims design...
---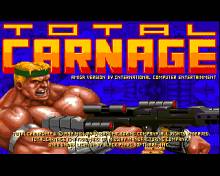 Total Carnage AGA 1994
OK, Listen up men! We're getting closer to the general's base and so the defences are going to get a lot hairier. From your current position, you must make your way along the main supply road towards the air fields. The road is swarming with Armoured Personnel Vehicles and SCUDs....
---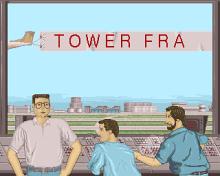 Tower FRA 1990
In Tower FRA, the player takes the role of an air traffic controller assigned to one of five German airports. As usual for this kind of game, the goal is to manage all incoming and departing air traffic without letting them crash into each other. The ten difficulty levels are...
---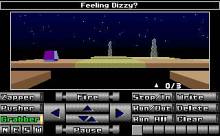 Tower of Babel 1990
A vector graphics based arcade game. It was released only for Atari ST and Amiga. You control up to 4 robots, each with different abilities, in a 3D platform world. The worlds are basically puzzles, full of elevators, blocks, mirrors and creatures that can help, harm or just stand in...
---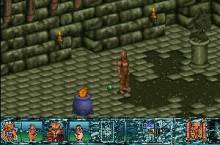 Tower of Souls AGA 1995
In the beginning there was Dungeon And Dragons. The original rules were packaged in a handy, simple booklet that imparted all the necessary guidelines needed for a few imaginative (pre)adolescents to get together around a table, throw innumerable oddly shaped dice and consult multitudes of seemingly esoteric tables based on...
---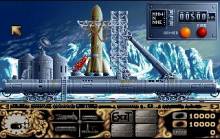 Transarctica AGA 1993
Daze's sub-zero, off-beat locomotive strategy affair was something of a surprise hit when inspected by the computer press some months ago. Beginning life with just a basic engine and a limited staff, your aim is to build up your train by trading with the natives of the places through which...
---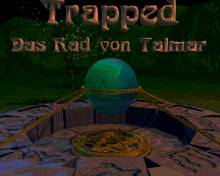 Trapped AGA 1996
Imitation is the sincerest form of flattery, I've always been told, and plagiarism is the key to success in almost any field. Why else is it that so many companies over the years have tried to emulate the success of Doom by trying to take the idea and put a...
---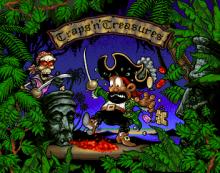 Traps & Treasures 1993
One of the best platform games available. You control pirate captain Flynn, and has to find the treasure on the treasure island. The crew of you ship was captured, so you have to free them too. Beware of the other evil pirates! ...
---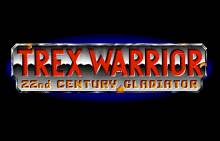 Trex Warrior 1991

---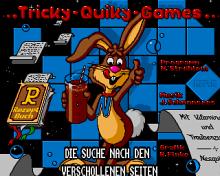 Tricky Quiky Games 1991

---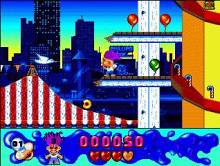 Trolls: AGA 1992
In cutesy-woodsy platform land things just seem to be getting cuter all the time. And they don't get much cuter than this, mate. Little stubby trolls with cute hair and even cuter smiles jumping around levels full of cute toys and sweets with sweet, toy cutesy things all over the...
---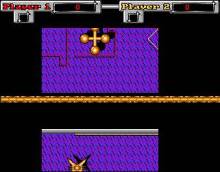 Tron5000 1989
According to the title screen, the game's name is Tron 500. On the other hand if you read the instructions you will find its is called Atron 5000, and a glance at the disk will lead you to think it is really Antron 5000. It would be nice if Players...
---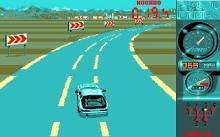 Turbo Cup Challenge 1988
The 3D graphics are brilliant not only the cars but the roadside obstacles and spectators. Four tracks present themselves for your delectation and a practice lap before the race is mandatory. The practice circuit not only gives you a feel for the track but it also dictates your starting position...
---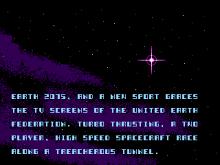 Turbo Thrust 1992

---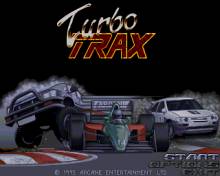 Turbo Trax AGA 1995
Apart from Acid's Roadkill we haven't seen many Amiga car racing games recently (if you discount Powerdrive which was pretty miserable). When they do arrive along though they always seem to become best sellers, ranking up there alongside football titles. This Spring sees three long-awaited games being released in quick...
---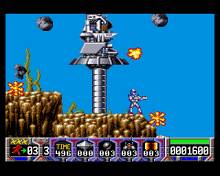 Turrican I 1990
Just when you thought platform games could go no further, along comes Turrican, to be instantly showered with awards and accolades by the cartload. But is the finished product worthy of all this hyperbole? Yes, most definitely. It is technically superb yet low on originality - it borrows all of...
---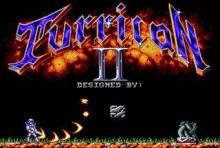 Turrican II 1991
Well known cyber styled platfom game. You can use many weapons and additional extra moves. There are large number of opponents to blast and levels to explore. Good atmosphere, music and gameplay. It's cool like all Turrical episodes. ...
---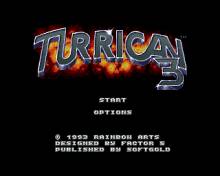 Turrican III 1993
Latest episode of the famous action platform game. Fight against robotic monsters and other things, use extra weapons, many huge levels, and fast gameplay. Fine music and graphics. ...
---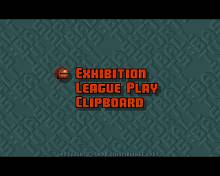 TV Sports Basketball 1990
It's not exactly big business over here, and apart from the odd bit of Channel 4 coverage, it's hardly ever seen on our screens. But in the country of its origin, Basketball is big with a capital BIG Second only to Football and Baseball in the popularity stakes, America's biggest...
---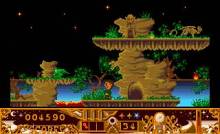 Twin World 1989
The Gaspars were a peaceful and prosperous race, watched over by the magical family Carikens. Sadly, the family neglected their magic and the Kingdom began to fall to pieces. That's when the evil druid Maldur decided to move in and massacre the family. Only one child survived and it's down...
---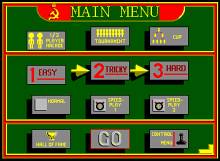 Twintris 1990

---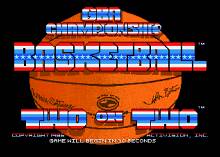 Two-On-Two Basketball 1986
Prior to hitting to the hardwood in GBA Championship Basketball: Two-on-Two, you must first rate each of your playing abilities (dribbling, jumping, etc.) on a scale of one to six. Then you must select between game options: one player league play, two player head-to-head, two player teammates and one player...
---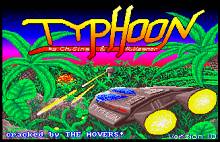 Typhoon 1987

---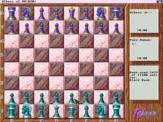 U Chess AGA 1993

---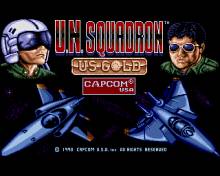 U.N. Squadron 1990
U.S. Gold's latest licence is a conversion of the popular Capcom coin-op, UN Squadron. Tiertex in the past have converted Dynasty Wars and Strider from their respective Capcom boards (using a digitising system which allows them to recreate a game's graphics almost perfectly whilst reducing them to sixteen colours, and...
---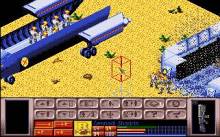 UFO: Enemy Unknown 1994
Now here's game everyone loves. A strategy game with lots of action, you control a special force team, X-com, which must do battle against alien invaders from outer space. There's lots of fun to be had with this game. As well as equipping your base and engaging in a bit...
---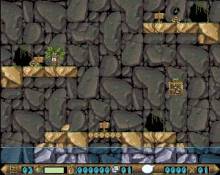 Ugh! 1992
Now and again a game pops out of the sky and knocks you for six. Ugh! sauntered into the office looking like a harmless platform caper, but it's a game that has taken us by complete surprise. The star of the show is a hairy caveman who has the hots...
---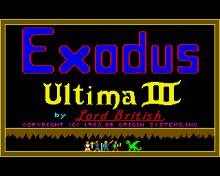 Ultima 3: Exodus 1986
The original Adventure game appeared in the mid-seventies and was to be found on many mainframe computers. For all its success, there were some who wanted to see an improved operating system, as Adventure only accepted a simple showing each character's status. In 1977 a group at the famous Massachusetts...
---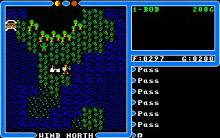 Ultima 4 1988
Mention the Ultima series to any hardened adventurer and you will nearly always get the same answer. A wry smile, a knowing look and the feeling that something special has been shared between you, something that only experienced adventure role players have been a party to. There's no doubt that...
---