Role playing Games #11
Search a Classic Game:
---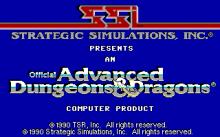 Secret of the Silver Blades 1990
The heroes from Pool of Radiance and Curse of the Azure Bonds return once again. This time, they arrive naked via a magical well inside a frozen town wishing for heroes to help them. The party once again attempts to save a town under siege (once re-equipped) and struggles to...
---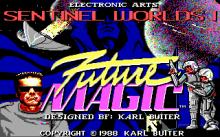 Sentinel Worlds 1988
This game is an epic adventure surrounding humanity in space. It has a combination of role-playing character building, team combat strategy, customizable spaceship combat, and adventure game exploration. Fly through space and explore the surfaces and bases of a few planets to unravel the mystery that's disturbing the known universe. Most...
---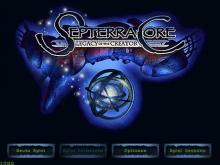 Septerra Core: Legacy of the Creator 1999

---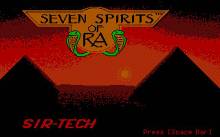 Seven Spirits of Ra 1987
Osiris is slain by Set - her body is torn into pieces and scattered along the desert and consumed by wild animals and beasts. Your job is to scour the countryside of Egypt and obtain those pieces of Osiris to help you to the final showdown of defeating Set once...
---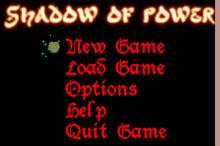 Shadow of Power 1999
Shadow of power is a fun, big freeware RPG game in the style of Zelda, combining action elements with standard console-style RPG gaming. The plot is simple, but adequate: you are Holger, a young lad who wants to become a hero. Here's the more (melo)dramatic version of the plot straight...
---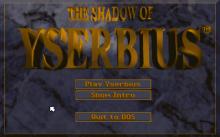 Shadow of Yserbius 1993
You create a character and journey as a solo adventurer into the dungeons and depths of the volcano Yserbius. You see the game from a first-person perspective as you journey through Yserbius. The story slowly unfolds as your character advances in experience while exploring the volcano. Shadow of Yserbius was the...
---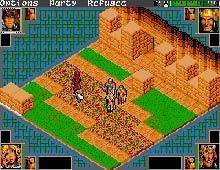 Shadow Sorcerer 1991
A tie-in with the Dragonlance series of novels. The player controls a party of four adventurers that have just rescued 800 slaves and must shepherd them through the wilderness before the evil Dragon army catches up with them. There are three levels to the game: Strategic, where the player must move...
---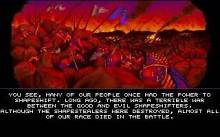 Shadowcaster 1993
Cleanse your homeworld's city of evil as you progress toward stopping the mighty Malkor. Learn new forms as you progress, each with different abilities, to help you in your journey. The CD-ROM enhanced version features enhanced redbook audio narration, two new levels, and 3-D rendered cutscenes. ...
---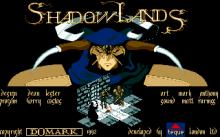 Shadowlands 1992
Viewed isometrically, this role-playing game saw you leading a party of four intrepid souls on a mission to restore peace to the land. Sixteen levels awaited them, all filled with traps and monsters. Spells could be collected as the game went on, and multiple ones cast in quick succession. The...
---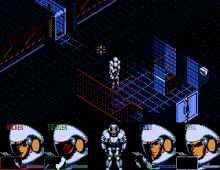 Shadoworlds 1993
In this sequel to Shadowlands, you find yourself commanding a team of explorers through a deserted space-station, trying to discover what happened to the crew. Along the way you must solve puzzles, fight baddies and do masses and masses of exploring. You have four characters to control in this real time...
---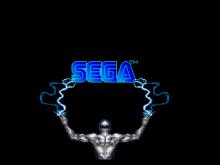 Shadowrun (Genesis) 1994
Undoubtedly the closest a console game ever gets to capturing the feel of traditional PC RPGs, Shadowrun for the SEGA Genesis is an excellent and faithful adaptation of FASA's famous Shadowrun cyberpunk P&P RPG system. Unlike its Super Nintendo counterpart (also reviewed on this site) that is basically a fun...
---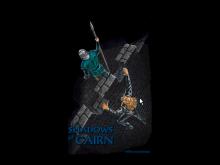 Shadows of Cairn 1994
Shadows of Cairn takes you to a medieval-style city and era where you play an honest thief (!) who must stop a conspiracy to assassinate the Duke. The game combines arcade sequences such as fighting with the city's guards and climbing walls with adventure elements like talking to characters and getting...
---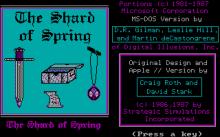 Shard of Spring, The 1987
A blessed island is always at ease thanks to the Shard Of Spring -- a crystal that bestows eternal springtime. Now, an evil sorceress has stolen the sacred shard and you have to get it back. The world you once knew has fallen to hunger, famine and despair. Everyone now...
---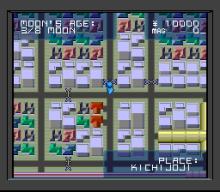 Shin Megami Tensei (a.k.a. Digital Devil Story) 1992
Shin Megami Tensei (Digital Devil Story in English) is an excellent entry in Atlus' Megami Tensei, a hugely popular RPG series that was rarely translated or released outside Japan. Originally debuted on the NES in 1987 with Digital Devil Monogatari: Megami Tensei (roughly Digital Devil Story: Goddess Reincarnation), the series...
---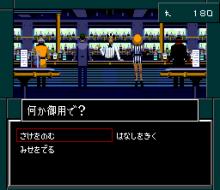 Shin Megami Tensei II 1994
Shin Megami Tensei (commonly called Digital Devil Story in English) is an excellent entry in Atlus' Megami Tensei, a hugely popular RPG series that was rarely translated or released outside Japan. Originally debuted on the NES in 1987 with Digital Devil Monogatari: Megami Tensei (roughly Digital Devil Story: Goddess Reincarnation),...
---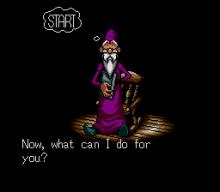 Shining in the Darkness 1991
Shining in the Darkness is a fun dungeon hack RPG for the SEGA Genesis that is relatively obscure, probably because very few Genesis gamers are fans of this RPG style, and fans of hack & slash RPGs on the PC wouldn't have had the exposure to this game. Thanks to...
---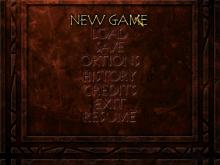 Siege of Avalon 2000

---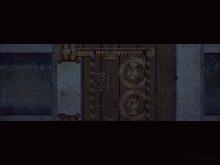 Silver 1999

---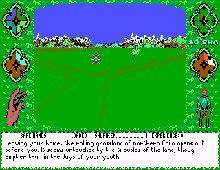 Sleeping Gods Lie 1989
Sleeping Gods Lie is a first person role-playing game, set in the eight kingdoms of Tessara. Taking the role of a dying priest you set out on a quest to find and wake N'Gnir, an Old God rumoured to slumber in one of the kingdoms. Sleeping Gods Lie offers you 94...
---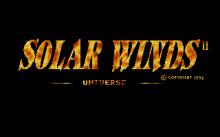 Solar Winds: Galaxy & The Escape 1993
Sequel to Solar Winds: The Escape, you play the role of Jake Stone, a bounty hunter seeking to save his people from destruction. After being lead into a death trap by your Government, you managed to escape your solar system with the aid of a strange portal. Upon arriving at...
---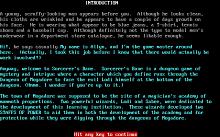 Sorcerer's Bane 1991
Another obscure Roguelike RPG, Sorcerer's Bane was released as shareware in 1991, although registering the game only gets you a set of programs to add items and monsters, edit character stats, and resurrect characters from the Hall of Fame list. The game itself remains the same, so I label it...
---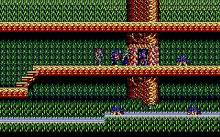 Sorcerian 1990
Sorcerian is the fifth game in the Dragon Slayer series. It is set in the fantasy land known as Pentawa, whose inhabitants are in constant need of protection from ferocious creatures roaming the wilderness. The king of Pentawa hires a party of adventurers, and their first assignment is to retrieve...
---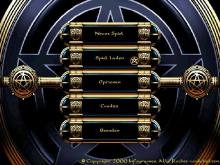 Soulbringer 2000

---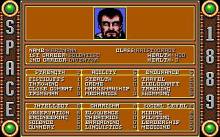 Space 1889 1990
A role-playing adventure set in the "future" as seen by Victorian era science fiction writers. Players explore the far corners of the Earth (Atlantis, King Tut's tomb etc...) and travel between planets on ships made of martian "liftwood" (invented by none other than Thomas Edison). Based on GDW's pencil and...
---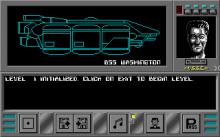 Space Wrecked 1991
In this sci-fi RPG you are sent to a fleet of spaceships which have been invaded by aliens who escaped during a routine mission. This involves walking around and fighting off any aliens you encounter, while collecting keys for the doors. A toxic coolant must be handled carefully if this...
---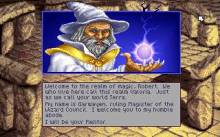 Spellcraft: Aspects of Valour 1992
Robert is just an ordinary guy - or so he thought before he received that fateful letter from a relative in England. Arriving at the mysterious Stonehenge, Robert is teleported to Valoria - a magical world populated by legendary monsters and wizards. And that is precisely what Robert has to...
---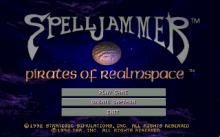 Spelljammer 1992
Based on the 2nd Edition of Advanced Dungeons & Dragons (AD&D) Spelljammer rule book, Spelljammer: Pirates of Realmspace leads the player into a fantasy world to a pilot a ship (Spelljammer) that may travel into space and distant planets for exploration and trade. In this game, the player pilots a Spelljammers...
---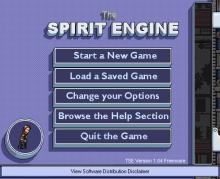 Spirit Engine, The 2003
The Spirit Engine is a superb freeware RPG/strategy game from Mark Pay of Natomic Studios. The game not only raises the bar for freeware games, but also introduces a unique (although not quite innovative) style of gameplay that fans of console-style RPGs will find refreshing. Similar to Square's much-overlooked Romancing...
---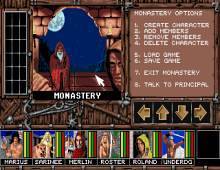 Spirit of Adventure 1991
In a medieaval fantasy world, strange drugs appear that create an addiction among the population. It appears that they are all coming from one central point that is controlled by a mysterious stranger. The player controls a group of heroes in this role-playing game as he tries to find out...
---