Role playing Games #16
Search a Classic Game: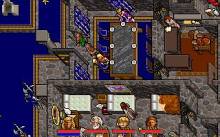 Ultima 7: The Black Gate 1992
Ultima VII: The Black Gate's entertaining intro movie contains a huge, red, demonic entity called The Guardian who spews the following diatribe: "I will be your 'companion'...your...'provider!' And, your MASTER! Mwahahaha!" This speech might be directed at the Avatar but it might just as well refer directly to you, the...
---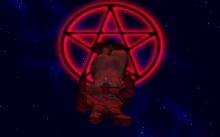 Ultima 8: Pagan 1994
After almost fifteen years of churning out Ultima games, each one generally better than the last or at the very least quite comparable in quality, Origin finally falls short. Very few companies have a comparable outstanding track record and with good reason -- it's nearly impossible to only make good...
---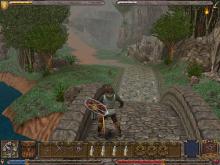 Ultima 9: Ascension 1999
The release of the commercial version of Ultima IX: Ascension heralds the final chapter in one of the computer gaming world's most prolific titles, bringing an end to the epic, near 20-year struggle of the Avatar against the forces of evil in Sosaria and Britannia. The features promised by the...
---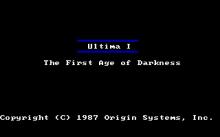 Ultima I: The First Age of Darkness 1987
When he was 18 years old, Richard Garriott, living in his parent's home in Houston, Texas, developed the original Ultima on his Apple computer with the help of his friend Ken Arnold. Later, the black and white original, known simply as Ultima, was published by California Pacific Company in 1980...
---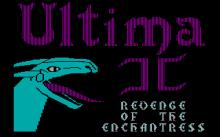 Ultima II: Revenge of the Enchantress 1983
The initial plot in Ultima II: Revenge of the Enchantress seems entirely too similar to the major quest of its predecessor, only now it is the evil wizard Mondain's equally powerful assistant that you must vanquish. Aside from that similarity, albeit a rather major one, the two games are really...
---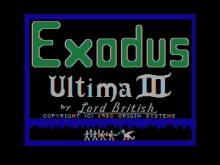 Ultima III: Exodus 1983
With this release, it seems obvious Origin Systems realized that Ultima II: Revenge of the Enchantress strayed too far from the successful formula established in Akalabeth and Ultima I. Ultima III: Exodus returns to its medieval roots with nary a mention of planet Earth and contains a very limited amount...
---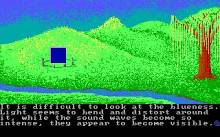 Ultima IV: Quest of the Avatar 1985
Games about self-improvement through adhering to a strict set of moral standards do not generally appeal to the masses. With Ultima IV: Quest of the Avatar, however, Origin Systems manages to do exactly that -- they've created a game by and large about redemption that is completely accessible to the...
---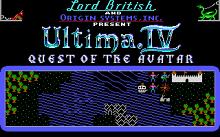 Ultima IV: Quest of The Avatar VGA 1986
Long hailed as one of the best RPGs ever created, Richard Garriott's revolutionary classic Ultima IV: Quest of The Avatar gets a great facelift with this excellent VGA graphics and MIDI patch by Joshua Steele, a die-hard fan of the series. From the official site, the patch "...[upgrades] Ultima IV...
---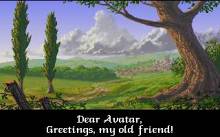 Ultima Underworld 2: Labyrinth of Worlds 1993
Ultima Underworld: The Stygian Abyss, a bona fide success story, was a case where branching off from a popular title with a completely different atmosphere and play style actually worked. This financial and critical success, of course, screamed for the inevitable sequel. Origin Systems and Looking Glass Studios jumped on...
---
Ultima Underworld: The Stygian Abyss 1992
Not content to remain firmly entrenched in the world of 2D top-down CRPGs, Origin Systems marches forward in the technological war and goes fully 3D for Ultima Underworld: The Stygian Abyss. Though it's quite easy to get caught up with innovation in a project like this, the design team manages...
---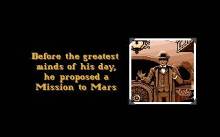 Ultima: Worlds of Adventure 2 - Martian Dreams 1991
The second and last game in the Worlds of Ultima series saw the hero going off to Mars at the turn of the century. An intriguing combination that made for a very interesting game similar to Space: 1889. Chat with characters of 19th century history like Freud, Tesla, and Mark...
---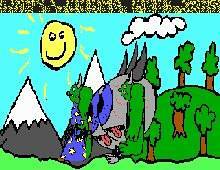 Ultimuh 1993
Satirical video games are generally more effective if they look and play anything remotely like their inspiration (Untima a better example in this case), but that hasn't kept a couple of teens from throwing together a side-scrolling homage to the wispy plots, repetitive gameplay and spotty use of Olde Tyme...
---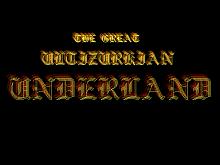 Ultizurk 1995
Ultizurk is obviously heavily influenced by the Ultima series of RPGs. It is a slow-paced old-school RPG with an isometric perspective, passable graphics and keyboard based gameplay. There is a long introduction story which you can watch/read if you're interested but I ended up skipping most of it. If you...
---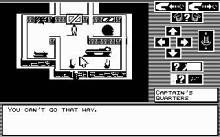 Universe 3 1989
Unlike the first two games Universe 3 is offering a much better game interface than in the first two games in this series. Now you actually move your character around as seen in other games like Breach or the Ultima series. The game starts after you and your crew have...
---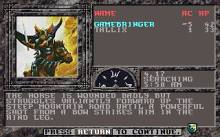 Unlimited Adventures 1993
Something of an epilogue to the classic "Gold Box" series of Advanced Dungeons & Dragons computer games, which includes titles like the original Pool of Radiance, The Curse of the Azure Bonds, and Secret of the Silver Blades, Strategic Simulations' Unlimited Adventures allows users to create their own scenarios and...
---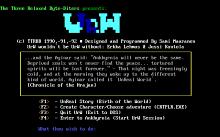 UnReal World 1994
UnReal World is a combination of survival simulator and low-fantasy rogue-like. The game is set in Iron Age Finland - roughly 1000 A.D. - when Finnish people were pagan tribes living on hunting, fishing, farming and trading furs. It has strong emphasis on survival; to keep your character fed and...
---
Untima IX: Descension 2003
A competent one-man experiment into the top-down CRPG, pulled off with all the panache of Vampyr: Talisman of Invocation or, say, Ultima 3. The difference here is that the author rebels against the established conventions instead of playing to them, exposing the arbitrary design and story cliches plaguing the genre...
---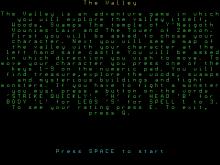 Valley, The 2001
The Valley is an ancient graphical roguelike RPG with an easy to use interface and a quite detailed and nearly-realtime combat system for its time. The background story is all but non-existent, suffice to say that you're the hero and you want to explore the name-providing Valley to slay monsters and...
---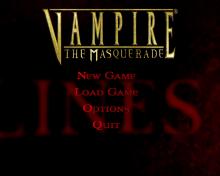 Vampire: The Masquerade - Bloodlines 2004
Following Redemption, Bloodlines is second PC title based on White Wolf's successful tabletop role-playing game, Vampire: The Masquerade, and features a first-person-action style similar to that of its 2000 predecessor. In the role of vampire character, gamers adventure through a mature-themed story set in the dark underworld of a gothic...
---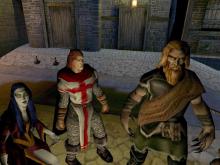 Vampire: The Masquerade - Redemption 2000
Vampire: The Masquerade - Redemption is one of those troubled games that had great potential but suffers from some clumsy game mechanics, weak AI, and a very limited multiplayer capability. Yet, it is one of those under-appreciated gems that really deserves a second look, provided you can tolerate the dated...
---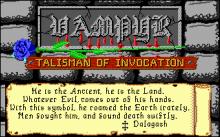 Vampyr: The Talisman of Convocation 1990
An RPG, much like Ultima, you travel through the fictional world of Quilinor fighting goblins, giants, zombies, and other assorted monsters while picking pockets from innocent civilians, robbing dungeons, and picking locks off castles doors. The game world is relatively large, and beautifully detailed (at the time). ...
---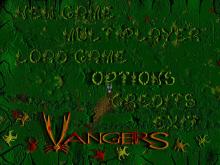 Vangers: One for the Road 1998
It's not very easy to explain the complex and bizarre world K-D Labs created in Vangers. Reading the manual and the storyline is necessary and you have to play the game for a very long time to understand what's going on. If you think you've seen it all in video...
---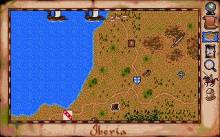 Vengeance of The Excalibur 1991
This follow-on to Arthurian RPG adventure Spirit of Excalibur, Vengeance of Excalibur picks up where the old one ended. While power in Britain has been restored after the death of King Arthur and the destruction of evil sorceress Morgan Le Fay a terrible force has been unleashed. The demonic Shadowmaster,...
---
Walls of Bratock, The 1993
Promotional Text: Simply the best fantasy role-playing game to ever hit the shareware market! Long time friends are now fighting each other, accusing each other of starting the war. A strange dream led you to the Island, and now you feel it is your destiny to prevent a bloodshed! Explore...
---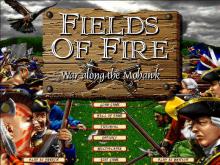 War Along the Mohawk 1998
It's always interesting when a company produces a game based on a historical era that is rarely if ever visited by gamers. So when War Along the Mohawk (known in Europe as Fields of Fire) was announced, it was treated with some enthusiasm because of its time period, the French...
---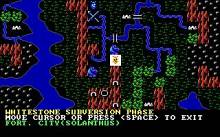 War of the Lance 1990
Command armies, heroes, and special units against the evil Highlord Dragonarmies. Have your heroes quest for magic to help in your battles, use diplomats to gather nations to your side, and send armies out to the field to do battle or hunt down enemy heroes. Play against a human opponent,...
---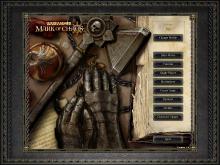 Warhammer: Mark of Chaos 2006
An expansion to 2006's Warhammer: Mark of Chaos, Battle March adds two playable factions (dark elf and orcs/goblins) and new units for the existing races. Control one of six armies while asserting your dominance on an assortment of battlefields featuring multiple terrain types. Customize individual units with weapons and armor,...
---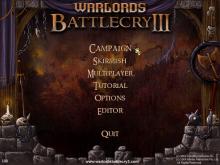 Warlords: Battlecry III 2004
Warlords Battlecry III is the third edition in the RTS/RPG hybrid series, which is itself a spin-off of SSG's Warlords turn-based strategy games. Like its predecessors, Battlecry III is set in the swords-and-sorcery world of Etheria, a land populated by humans, orcs, elves, and other fantasy races. Players choose a...
---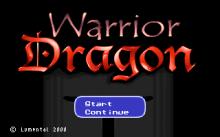 Warrior Dragon 2000
Bent on the total annihilation of your race, the great Dragon Slayer has kidnapped all the young dragons. You are the only one who can defeat the Dragon Slayer, rescue the children, and restore peace to the land. Like your father, you are destined to be a Warrior Dragon. Are...
---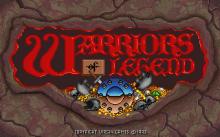 Warriors of Legend 1993
The kingdoms of Lemuria enjoyed a time of peaceful existence before the visitors came, the "Black Circle," or coven of sorcerers from Lortai. King Osric the Great, one of the few survivors, made a plea to all the heroes of the land to rescue his kingdom. Warriors of Legend begins...
---