Role playing Games #8
Search a Classic Game: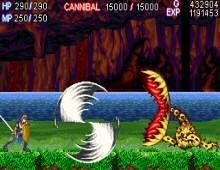 Lost Valley 2003
Lost Valley is an excellent freeware action-oriented RPG that offers over 25 hours of gameplay, a lot of neat weapons and magic items, and smooth animations. Similar to Zelda, you will roam a huge gameworld, battling a lot of monsters and collecting goodies that dot the landscape. The (mostly nonexistent,...
---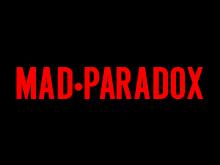 Mad Paradox 1994
"Mad Paradox" is a console-style role-playing game. A man named Gorgus has killed your father, and you have to find the villain and to avenge your father's death. Moving around your hero through towns and dungeons in top-down view, you must fight (in turn-based combat style) many monsters, gather experience...
---
Madman 1995
Dr. Dungeon seems to have been (or still is?) a prolific creator of classic-style RPG games. In his own words, his games are intended to "retain the classic flavor of games like Ultima 7, Fallout and Baldur's Gate." So if you like those games, you may like this. Madman is...
---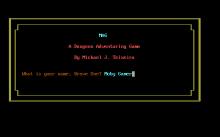 MAG (a.k.a. Mike's Adventure Game) 1988
In this ASCII rogue-like (dungeon crawls with randomized maps) the player explores 20+ levels of a dungeon in order to capture a magical artifact, the Sudbury Sapphire from a group of Imperial Dragons. Features include animated vine traps, labyrinth traps, torches on the walls that can be lit, and pools...
---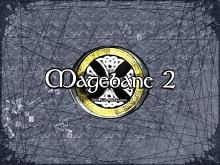 Magebane 2 2002
Magebane 2 is a great 3D single-player freeware RPG designed by Ville Mönkkönen, who also designed the excellent trio of freeware gems reviewed on this site - Wazzal, The Forge, and Bikez II. If the pedigree of these games is any indication, Magebane 2 should be a polished freeware gem...
---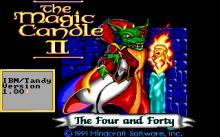 Magic Candle 2, The 1991
Part of the Magic Candle series, this is much like the first game in the series, only with an enhanced VGA engine.Choose your party of adventurers and roam the land to discover the secret of the Four and Forty....
---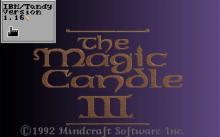 Magic Candle 3, The 1992
Another game in the Magic Candle series of top-down RPG's that bears more than a slight resemblance to the old Ultima games. The Magic Candle games feature several other innovations over the Ultima series of games, the best example being a more complex party management system which makes it possible...
---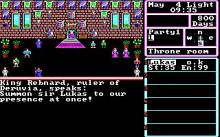 Magic Candle, The 1989
The Magic Candle is best described as an Ultima clone. Its a top-down, multiplayer, party-driven RPG.The plot revolves around you (Lukas) and your party of intrepid adventurers, whose task it is to seal the demon Dreax within the Magic Candle (which is burning down, and when it does, he gets...
---
Magocracy 2004
An unusually MUD-like entry in the 2004 IF Compo (placing 18th), this game pits the player against an array of stronger opponents in an enclosed castle complex, all interacted with through a robust TADS text adventure interface. Since the emphasis is on survival, not storytelling, descriptions and character interactions are...
---
Mazzembly 1997 1996
A roguelike inspired by (and released at) the annual Assembly demoparties held in Helsinki's Hartwall Areena, in this "virtual demo party simulation" the player controls the DemuLamu, an at-sign wandering around the partyplace at the "Helsinkifairsentter". Here he encounters ELiTE dudes, whose eliteness he aspires to (and can achieve through...
---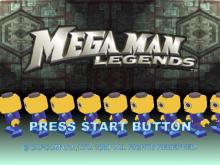 Mega Man Legends 1997

---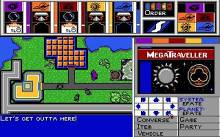 Megatraveller 1990
Based on the MegaTraveller table-top science-fiction game, your task in The Zhodani Conspiracy is to prevent war breaking out between the Zhodani Consulate and the Imperium - Zhodani officials have bribed some of their Imperium counterparts to try and bring about a war between the two sides.In this role-playing game...
---
MegaTraveller 2: Quest for The Ancients 1991
300,000 years ago, the ancients ruled the galaxy. It's now ~4000 AD and they're long gone. Unfortunately, one of their pyramids has started spewing slime that threatens to engulf the entire planet of Rhylanor. The player's party of adventurers must scour four subsectors of the Spinward Marches looking for clues...
---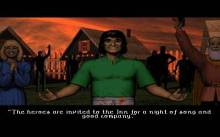 Menzoberranzan 1994
In Menzorberranzan the player takes the role of two adventurers (two more can be recruited) who have just returned from a fight against an evil enemy in the Icewind Dale. A drow raid looking for Drizzt attacks the village the adventurers are staying in and takes several villagers as hostages....
---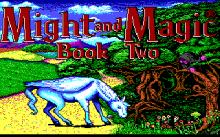 Might and Magic 2: Gates to Another World 1988
The Sequel to the successful Might and Magic I, it boasted better graphics, a larger world, but still pretty much the same game engine and presentation. Embark on a glorious journey then save the world of CRON and yourself.A balanced party is a necessity in this game. There are several...
---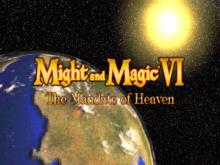 Might and Magic 6: The Mandate of Heaven 1998

---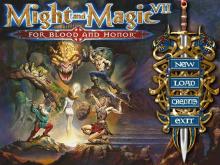 Might and Magic 7: For Blood and Honor 1999

---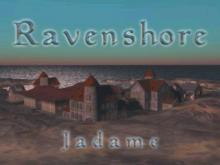 Might and Magic 8: Day of the Destroyer 2000

---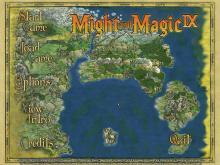 Might and Magic 9 2002

---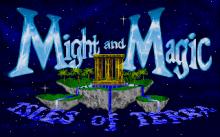 Might and Magic III: Isles of Terra 1991
The third installment of the roleplaying series, with a multi-faceted plot full of twists and turns. Ease of use was central to the gameplay and interface, and the plot included piles of new twists and turns.Lead a party of adventurers to rendezvous with the legendary wizard Corak. From dark moldy...
---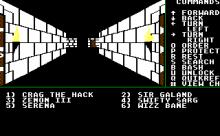 Might and Magic: Book One 1987
In Might and Magic, the player controls a party of adventurers in a medieval world called Varn. Before long the heroes realize that one of the four kings that rule the countries of Varn is in fact an impostor, a creature from outer space. Your task is to find the...
---
Might and Magic: Clouds of Xeen 1992
Fourth installment of New World Computing's best-selling RPG-Series Might and Magic. This time, you control a party of 6 heroes to save the world from the claws of evil Lord Xeen.The game uses nearly the same interface and graphics as Might and Magic III - Isles of Terra. Only small...
---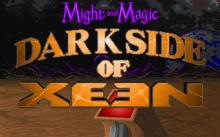 Might and Magic: Darkside of Xeen 1993
Might and Magic: Darkside of Xeen is the fifth installment of the Might and Magic series. This time, the player controls a party of 6 heroes to save the Darkside of Xeen. The game is the completion of the huge quest that begun in Might and Magic: Clouds of Xeen...
---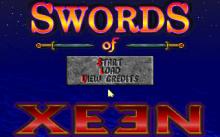 Might and Magic: Swords of Xeen 1995
After you finally defeated Lord Xeen in Might and Magic 4+5 (World of Xeen) among the ruins of Greyhaven you find a magic pyramid that seems to be the gateway to a new world. Nothing is known about the gate except that Xeen used it a lot, and thus the...
---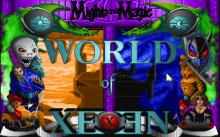 Might and Magic: World of Xeen 1994
Enter the land of Xeen, a mythical place ruled by two villainous overlords. Solve many quests and puzzles as you attempt to unravel the secrets of the World of Xeen. This special version of the game is really two games (Clouds of Xeen and Darkside of Xeen) rolled into one,...
---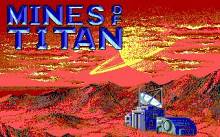 Mines of Titan 1989
You're a stranded space jockey in a rugged frontier settlement on Saturn's moon, Titan. Your one chance to get off this ice cube is to assemble a team and find... a lost city! This early Westwood title is a turn based RPG set on the surface of Mars. Your characters...
---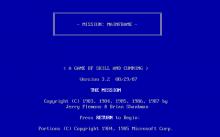 Mission: Mainframe 1987
Mission: Mainframe is an interesting shareware variation of the classic Wizard's Castle game, a mix of boardgame-like strategy and role-playing, but it greatly expands the original concept and sets it into a weird contemporary / sci-fi setting. The background story: Some time in the recent past, the main computer of...
---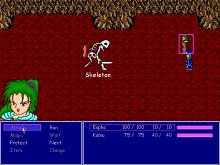 Miura Warrior 2001
Miura Warrior is a fun console-style RPG that saw over 3 years in development. Despite amateurish graphics that makes everything look like 2D paper cutouts without any depth, Miura Warrior is notable for a long list of features not commonly seen in computer RPGs, let alone free ones. Among other...
---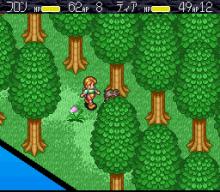 Monstania 1996
Slightly reminiscent of the Shining Force series on Sega's Megadrive system, Monstania is an RPG with a turn-based combat system, which takes place on a 2D grid, rather than the usual select-target-and-attack system. This allows for some level of strategic planning in combat, rather than the usual, more reactive combat...
---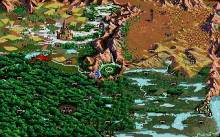 Moonstone 1992
Moonstone is one of those everlasting favourites. Even though the game is over 12 years old, it hasn't aged a single day in terms of fun, addictiveness and gameplay!The reason why I say this is simple…I had never heard of this game, let alone played it, until a few days...
---