Role playing Games #2
Search a Classic Game: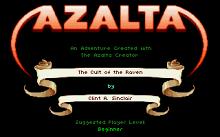 Azalta 1996
Azalta is a decent freeware RPG game with full color graphics,music and sound effects. According to the official blurb, "... it has huge worlds with hundreds of creatures, people, and items to discover, and large cities and deadly dungeons toexplore. Your characters can travel back and forth between an infiniteamount...
---
Bahamut Lagoon 1996
Square's last, and visually most impressive, offering to the Super Nintendo genre of role-playing games was a little known title called Bahamut Lagoon. Unfortunately, this often-touching, always gorgeously presented game was never made available in America. One either had to play it in Japanese or find a translation patch online,...
---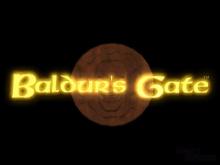 Baldur's Gate 1998

---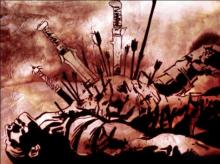 Baldur's Gate 2: Shadows of Amn 2000

---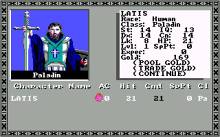 Bard's Tale 1 1987
The Bard's Tale takes place in the city of Skara Brae, which has been taken over by the evil wizard Mangar, who has brought an eternal winter over the city. Monsters roam the streets and it is dangerous to stay out in the streets at night. Your mission is to lead...
---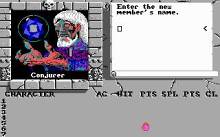 Bard's Tale 2: The Destiny Knight 1988
The sequel to the popular RPG Bard's Tale. After your characters defeated the wizard Mangar the Dark and freed Skara Brae from eternal winter, all seemed well in the world. Fortunately for your employment prospects, the evil Archmage Lagoth Zanta shows up and splits the Destiny Wand into seven pieces,...
---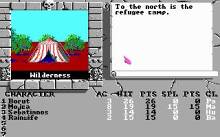 Bard's Tale 3: Thief of Fate 1990
This sequel begins in Skara Brae - recently reduced to ruins by Tarjan, the Mad God of game one. A series of seven quests must be solved before you can track him down and do him in. Missions involve a wider variety of puzzle types due to a new command...
---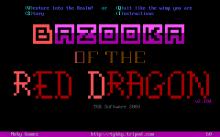 Bazooka of the Red Dragon 1997
A fond, if somewhat limited, adaptation of fellow BBS door and namesake Legend of the Red Dragon, BORD ramps up the silliness still further while offering much of the same gameplay -- single-key menu-driven fantasy adventure and combat for RPG stat building toward an ultimate showdown supplanting the sinister Red...
---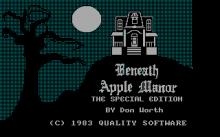 Beneath Apple Manor 1983
An early graphical rogue-like dungeon crawl. Slay some monsters, build up some experience, explore deeper levels. The goal is to find the Golden Apple, buried somewhere deep in the basement beneath the manor. This game can be configured for either graphics or text, 10 different skill levels, and configurable room layouts. Each...
---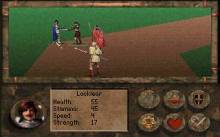 Betrayal At Krondor 1993
Based on Raymond E. Feist's Riftwar saga (and co-written with Feist himself) is Betrayal At Krondor, a new tale in the Riftwar universe. The story begins as Gorath, a moredhel (dark elf) renegade, who intended to warn the people of Krondor of the upcoming moredhel invasion, is attacked by an...
---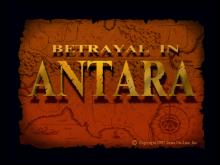 Betrayal in Antara 1997

---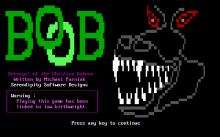 Betrayal of the Obsidian Baboon 1996
Another spin-off from the silly fantasy adventure premise of Legend of the Red Dragon (following the prevalent Noun of the Adjective Noun naming scheme), this BBS door injects an extra dose of filthy whimsy while yielding vastly expanded gameplay options and side-shows more in the vein of Usurper. Though the fundamental...
---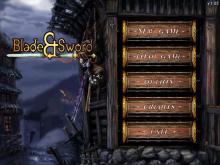 Blade & Sword 2003

---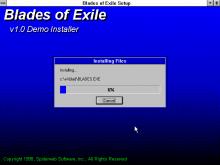 Blades of Exile 1997

---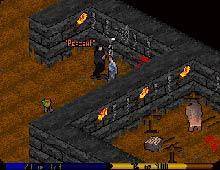 Blind Justice 1995
Blind Justice is a post-modern fantasy role-playing game. You are a shapeshifter - a genetic experiment which has managed to escape an "induced artificial selection" test. During the game, you unveil the religious system which underlies your ability to shapeshift. With each new form, your soul reverts back into a...
---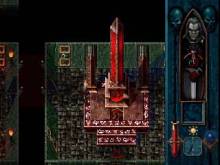 Blood Omen: Legacy of Kain 1997
A distant relative of the modern series, Blood Omen takes place in the land of Nemesis. You play the main character of Kain. When the game starts, you're in a tavern asking to be served by the bartender. The bartender refuses, so you decide to leave this inhospitable place. Once...
---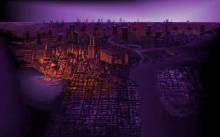 BloodNet 1993
You play as Ransom Stark, a computer hacker, scrounger or mercenary (depending on how the player answers the opening questions when they start a new game) who finds himself caught up in a sinister affair involving an evil global megacorporation, TransTechnicals, Manhattan, a fight for Cyberspace and vampires! Ransom Stark became...
---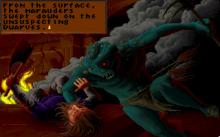 Bloodstone 1993
It's an old Mindcraft RPG, very much like the Magic Candle series (need I say much more?). It has non-evil lizardmen! (first and last time I've seen THAT in an RPG) ...
---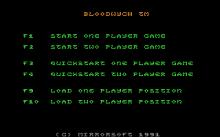 Bloodwych 1989
Bloodwych is an RPG in the style of Dungeon Master and Eye of the Beholder, being a 3D maze-like game. This games distinguishing feature is the two-player split screen support, allowing simultaneous realtime on the one computer. Each player controls a party of four to explore a dungeon where you can...
---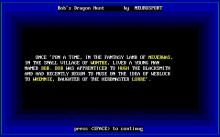 Bob's Dragon Hunt 1992
Bob's Dragon Hunt is an interesting exercise in using filled polygons to simulate a three-dimensional dungeon crawl, wading through all variety of draconic enemies (hence the title) and their various venomous, magical and breath effects, depicted in creative (if non-standard) 16-color effects. Beneath the glitter and "virtual reality" trappings lies a...
---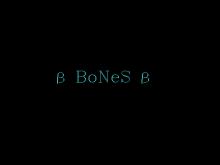 Bones: The Game of The Haunted Mansion 1991
Bones is yet another member of the obscure pseudo-roguelike Wizard's Castle family. It is one of the oldest games of this family, originating in 1981 on DEC mainframes and ported to DOS in 1987, and it is also one of the weirdest. The story is quite conservative: As in the other...
---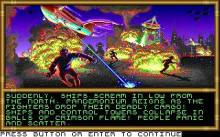 Buck Rogers: Countdown to Doomsday 1990
Awakened from centuries long sleep in the 25th Century, Buck Rogers becomes an ancient military hero and symbol of earlier times. As he is brought up to date, he decides to join the New Earth Organization (NEO), to fight for his home planet. Once he had fought in the cold war,...
---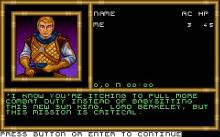 Buck Rogers: Matrix Cubed 1992
Following the events of the previous game, N.E.O. the New Earth Organization, has gained some notoriety for defeating the forces of R.A.M., The Russo-American Mercantile. Because of this, the heroes of that mission are sent to diplomatic talks on Venus and N.E.O. stands to recruit a powerful new ally. However...
---
Captive 1992
You awake in prison, without the memory of who you are, where you are and why you are imprisoned. In the corner of your cell you find a briefcase computer, which gives you the control over a unit of four droids. Now you must use these droids to find yourself,...
---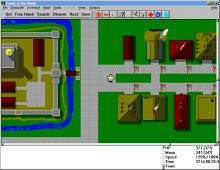 Castle of the Winds 1993
Castle of the Winds is a fun graphical Roguelike RPG designed by Rick Saada and published as shareware by Epic-Megagames. The game contains 2 episodes: the first was titled "A Question of Vengeance" and is distributed as shareware. The second is "Lifthransir's Bane" and had a $25 registration price tag....
---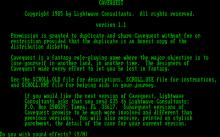 Cavequest 1985
Cavequest is an action-oriented fantasy role-playing game that does things a little differently. Zeus has chosen you to leave the Land of the Gods and become mortal on Earth. Before beginning your quest, you are given lifepoints to configure your intelligence, charisma, strength, dexterity, stamina, and wizard skills (unlike traditional...
---
Caverns of Xaskazien 2005
Caverns of Xaskazien is a neat Windows remake (based on SDL) of an obscure but fun DOS Roguelike of the same name written by Jeff Sinasac as a shareware title. The original DOS game is a fun turn-based, tiled Roguelike that offers a decent gameplay and big bright icon graphics,...
---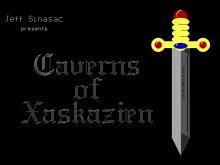 Caverns of Xaskazien 1995
A one player hack and slash role-playing game, this one depicts an adventurers struggle through thirty levels of randomly generated dungeons to confront the arch-demon, Xaskazien. ...
---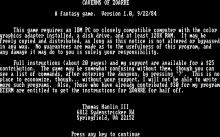 Caverns of Zoarre, The 1984
Caverns of Zoarre is a dungeon crawl role playing game similar to Telengard. You may choose to be either a fighter or a sorcerer as you explore the multi-leveled caverns for gold and treasures. Your view of the maze like caverns is top down, and only the area near you...
---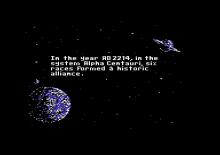 Centauri Alliance 1990
An excellent "hard" sci-fi game from the creator of legendary Bard's Tale, Centauri Alliance unfortunately remains relatively unknown-- in sharp contrast to that classic series. Calling the game "Bard's Tale in space" is not unaccurate, since Centauri Alliance is also a first-person, multi-character real-time RPG, and designer Michael Cranford evidently...
---