Puzzle Games #10
Search a Classic Game: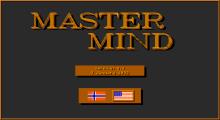 MasterMind 1989
This is a freeware adaptation of the classic code-breaking board game Mastermind, where the player has to guess a 4-peg color combination, given hints with black and white key pegs. The game is available in English and Norwegian, apart from standard rules it allows for alternate setups: from 4 to 10...
---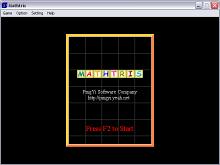 Mathtris 2000
Mathtris is a fun and educational Tetris clone that tests your arithmetic skill in addition to quick reflexes. Blocks that drop from above have either an integer or an arithmetic sign (plus, minus, multiply, divide, or equal) painted on them, and your job is to create a correct equation out...
---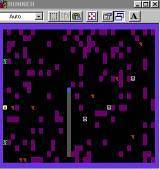 Maze Runner 1986
This game is a close relative of the better-known Kroz series. Searching for the Heart of Courage in the Ezam dungeons, the player must evade the lost souls of previous adventurers while strategically using the pick axes and teleport scrolls strewn about the place. The game's primary twist...
---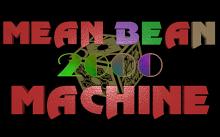 Mean Bean Machine 2000 2000
Mean Bean Machine 2000 is an excellent unofficial PC remake of popular Megadrive/Genesis Tetris-style puzzler Dr. Robotnik's Mean Bean Machine (aka Puyo Puyo in Asia). Gameplay is simple, but addictive: little blobs fall in pairs at random, and your job is to line them up in groups (not necessarily same...
---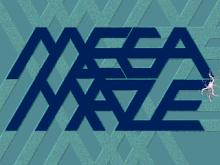 Mega Maze 1996
Mega Maze is a decent PC version of an underrated puzzle game of the same name which was published by Philips Media in 1995 for its short-lived CDi console. Your goal in the game is to guide a blue marble from its starting point to a flashing hole, while avoiding...
---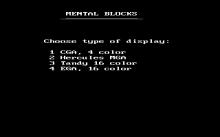 Mental Blocks 1989
Mental Blocks consists of three games: Free Fall, or Fits and Pieces, is a 3D version of Tetris. Instead of forming a line, you must form a complete layer before it will disappear. The California Achievement Cubes, or Mental Detector, shows you a cube, and challenges you to figure out which of...
---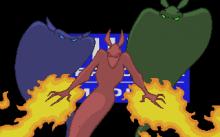 Merlin's Apprentice 1995
Merlin's Apprentice is a delightful collection of challenging puzzles designed by Cliff Johnson, of The Fool's Errand fame. The premise is not as original as Cliff's previous games, but is well executed: you are a budding sorcerer who aspires to become apprentice to the legendary Merlin. In order to attract...
---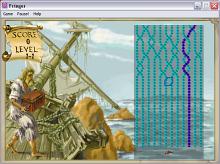 Microsoft Entertainment Pack: The Puzzle Collection 1997
Alexei Pajitnov of Tetris fame designed several puzzles in this collection of 10 puzzle games. Although the games vary in fun level and originality, most of them, such as Fringer and Finty Flush (which Pajitnov designed), are truly original and fun games that would have been worth the price on...
---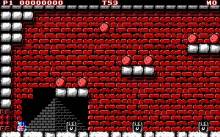 Mighty Bombjack 1990
The sequel to the original Bomb Jack, Mighty Bombjack brings side scrolling to the series, and brings it closer to a platform game rather than the arcade / puzzle likeness of the first one.Once again you play as the bomb-hungry caped superhero. Collect the bombs for points and avoid being...
---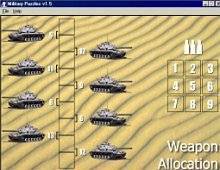 Military Puzzle 2002
Military Puzzle is a good collection of 4 brainteasers from NZP. From the official page, this is "...a collection of four classic puzzles, set to a military theme. Find the safest placement for airplanes on an airfield, decipher the enemies' code, avoid enemy fire as you retreat through the trenches,...
---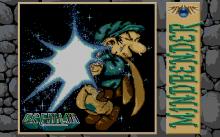 Mindbender 1990
Mindbender uses similar gameplay principles to Deflektor, which means that you have indirect control over a beam of light. On each of the 50 levels you must guide it from a starting point to an ending point, taking out all the enemies along the way. Rotating each of the many...
---
MisAdventures of Sir Randolph Doogleberry, British Explorer 2004
MisAdventures of Sir Randolph Doogleberry, British Explorer (MASRDBE in short) and Sensitive are two fun turn-based puzzle games with similar concepts: move over each tile exactly once to make them disappear or fall away before you can exit each room, or until only one tile remains. MASRDBE is an original...
---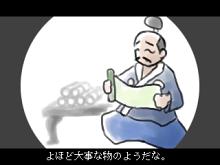 Mission Missyo 2005
Mission Missyo from Japanese developer group called G.R.C. is a neat turn-based puzzle game that plays like a tribute to Blizzard's excellent The Lost Vikings game and its sequel. Your goal is to lead three anime-style ninjas through dozens of puzzle stages. Each ninja has a different skill, and similar...
---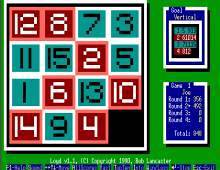 ML Loyd 1990
Between 1987 and 1990, Bob Lancaster wrote 6 games that he released under the name of "MicroLink," a PC user group he belonged to. All the games boast simple, ASCII-character graphics, but the excellent gameplay and range of options make them stand the test of time. ML Loyd is a departure...
---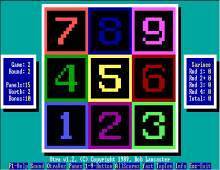 ML Otra 1989
Between 1987 and 1990, Bob Lancaster wrote 6 games that he released under the name of "MicroLink," a PC user group he belonged to. All the games boast simple, ASCII-character graphics, but the excellent gameplay and range of options make them stand the test of time. ML Otra is a simple...
---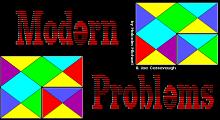 Modern Problems 1993
Modern Problems is a fun and very unique puzzle game that challenges you to figure out not only how to solve the puzzles, but also what their rules are. There are three kinds of puzzles in the game: in Worm Puzzles, your goal is to get the counter down to...
---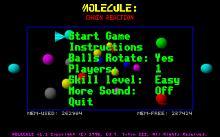 Molecule: Chain Reaction 1994
Molecule is a simple but fun computerized board game for 1 to 4 players. Each player takes a turn adding a ball to the board. Each square can hold a maximum number of balls equal to the number of adjacent squares. When a square overflows, a ball is sent in...
---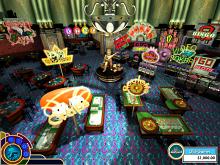 Monopoly Casino: Vegas Edition 2001

---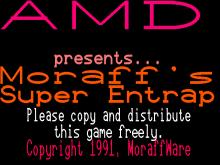 Moraff's Entrap 1991
A strategy game - your aim is to get to the far end of a large grid, filled with enemies, holes and walls. You have the ability to create and fill in holes, to stop the enemies reaching you or to reach new areas. The enemies vary in intelligence -...
---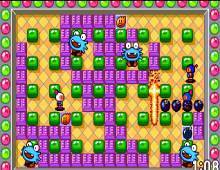 Mr. Boom 1999
Bomberman clone. Gameplay is exactly the same and even the graphic style seems very similar to Bomberman. ...
---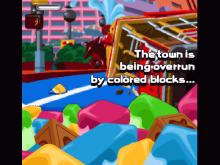 Mr. Driller 2000
Oh, those crazy Japanese console programmers. What will they think of next? Right, according to the intro, "the town" is being "overrun by coloured blocks" and only Mr. Driller can stop them. There are also some little blue creatures, presumably they're doing something with the blocks... Well, so much for the plot,...
---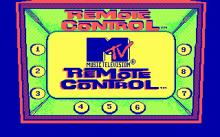 MTV's Remote Control 1989
Remote Control is based on the MTV quiz show of the same name. During the game three contestants (computer or human controlled) compete by answering questions about various TV shows, movies, characters, or actors/actresses. There are two rounds of gameplay followed by a third "think real fast" round. In the...
---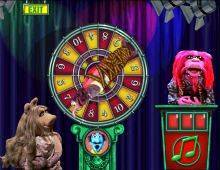 Muppets Inside 1996
One of the best games of any kind, Muppets Inside is, similar to Monty Python's Complete Waste of Time, part adventure, arcade, trivia.. overall, it's a thoroughly entertaining product that perfectly captures the spirit of Jim Henson's beloved Muppet Show. With the help of Kermit the Frog and friends, you...
---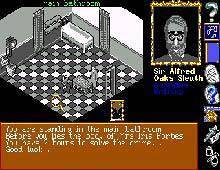 Murder 1991
After personalizing your character, you enter the game where everyone is a suspect. The murder has occurred and whoever did it is nicely camouflaged within the party crowd in the house. However, the time is crucial as you have limited time (2 hours or so) to solve the mystery and...
---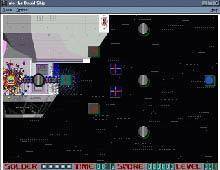 Nano Tank 1993
Nano Tank is a little-known gem for Windows that features cleverly (some will say fiendishly) designed levels and electrical components. The goal in each level is simple: maneuver your nano tank to the exit. The method, however, is arduous: you must power on the exit, and manipulate devices such as...
---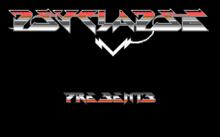 Never Mind 1989
Your task is to reconstruct a series of pictures by collecting scattered tiles and placing them in the right sequence. It's an apparently simple assignment on the surface, but don't be fooled. You will also have to cope with tile-pinching chess pieces, dissolving tiles and causeways, transporter tiles, and a...
---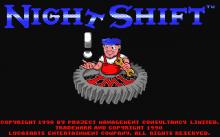 Night Shift 1990
Night Shift is a strange platform/puzzle combo of a game. Thriving Toy Company seeks energetic employee to operate unconventional machine. Generous rewards in store for you... if you can meet the challenge! Master the BEAST to crank out action figures from Star Wars(r), Indiana Jones(r) and your favourite LucasArts...
---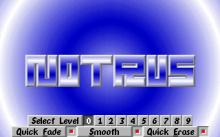 Notrus 1992
The goal of this another Tetris-clone is to clear as many lines as possible, and do not allow blocks stack up to the top. New feature is a 'NOT' activated by player during the game. When four lines are cleared simultaneously the player receives a 'NOT'. For each 'NOT', a notch...
---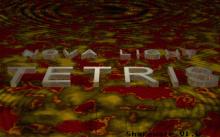 Novalight Tetris 1995
A nice shareware tetris clone featuring reflections at the bottom of the rectangular playground for every falling block. ...
---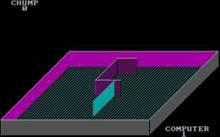 Novatron 1982
Novatron is a PC conversion of an arcade game, which was in turn inspired by the classic movie Tron. Basically you and the computer control motorcycles of sort, that leave a trail of light. Your objective is to make the computer smash into his or your trail of light, thereby...
---