Search Results: 1830
Search a Classic Game: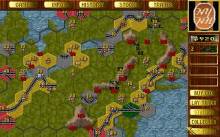 1830: Railroads & Robber Barons 1995 Strategy
For all its other fine qualities, chances are that after playing 1830 Railroads and Robber Barons for any length of time, you will begin to get a feeling of constraint. This isn't to say that the product is seriously flawed or lacking in enjoyment, because it is neither. It's just...
---