Non-English Games
Search a Classic Game: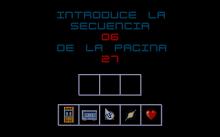 Arctic Moves 1995
The message used our frequency, but it didn't come from any of our commanders. It couldn't be! After verifying its content, there was no room for doubt: a spaceship of our defense forces of the future had problems, but it had problems in our time. How was that possible? The ship...
---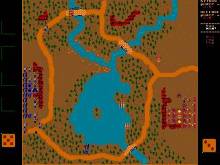 Army 1989
Nice german strategy game, kind of stratego like game. ...
---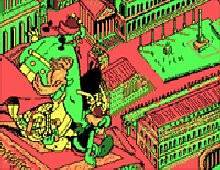 Asterix im Morgenland 1987
An interactive comic with some little action sequences based on the popular comic book Asterix chez Rahazade. The Schneider CPC version of Asterix was one of the first computer games I ever played, and I remember being blown away by the beautiful graphics back then. In comparison, the PC version...
---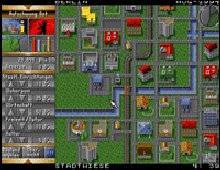 Aufschwung Ost 1993
Sunflowers' first game, Aufschwung Ost is a nice political business simulation/strategy game with a touch of SimCity. The game takes place in Eastern Germany after the reunification. You must define and enact diplomatic, economic, and social policies in an attempt to remain in power as long as possible and quell...
---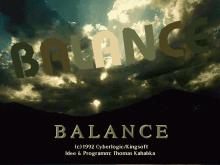 Balance 1993
Balance is thoroughly average and obscure German action game from Kingsoft. The review-style description at MobyGames: "This German game of dexterity delivers what the title promises. Balance is a lesson in applied gravity: guide a ball to one or more targets by tilting the plane it sits on, much like...
---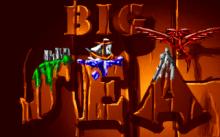 Big Sea 1994
Big Sea is a mediocre management simulation about production, trading and conquest set in a fantasy world with dragons and wizards - quite an unusual scenario for this kind of game. Not much more to say about the game, though-- it plays like a cross between SSI's Stronghold and Fantasy...
---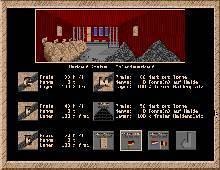 Black Gold (Starbyte) 1991
Not to be confused with another game with the same name from reLINE, Black Gold is a great simulation of the oil industry from Starbyte. The game is similar to reLINE title, but focuses more on realism and solid economics model than accessibility. Your goal is to become an oil...
---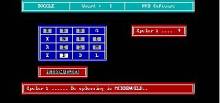 Boggle 1990
Boggle is a nice game. This is the dutch version, so you have a problem if you can not understand dutch. The game is simple, you start with a field and every 3 seconds or so, you get an extra letter of the word that there will be. As soon...
---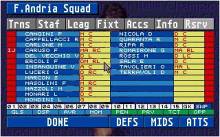 Championship Manager Italia 1993
This is the Italian version of Championship Manager 1, and if you're into Italian footie, this is the game for you. Although it's a revision of CM1, it's greatly enhanced. An utterly playable game, albeit the player datas are of course a bit out of date today. ...
---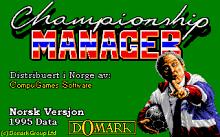 Championship Manager Norge 1995 1995
CM Norge 1995 is the Norwegian revision of CM'94. Since it's in Norwegian, its potential target group is somewhat limited. But if you're a Norwegian footie fanatic, this is an essential download. It features all the aspects that gave the CM1/'93 games the respect they have in sport games circles,...
---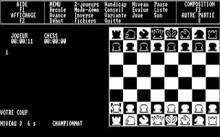 Chess 1985
The board game (French version). ...
---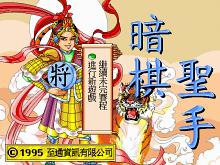 Chess 1995

---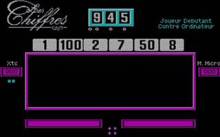 Chiffres et des Lettres, Des 1987
French word and count quiz. ...
---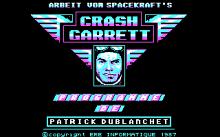 Crash Garret 1987
This game is a french game where you have to talk a lot of french with the characters in the game. It is very hard if you are not french. ...
---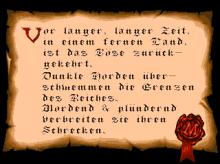 Death or Glory 1995
Decent conversion of First Step/Software 2000's Amiga game. Death or Glory is a round-based strategy game with fantasy role-playing elements. Some of the in-game art (intro, character faces) look fairly nice - very well drawn, while the graphics overall could be described decent at best - comparable to the early...
---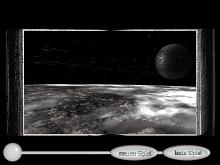 Die phantastische Reise nach Terra-Gon 1997
In the year 2442 a comet throws earth out of its orbit. It drifts towards the sun which causes almost all humans to die. Just a few could save themselves into underground bunkers. One of these people is professor Oman Tempel which has a theory that an old African native...
---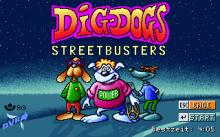 Dig-Dogs: Streetbusters 1994
Walking the streets can be dangerous with all those crazy drivers with licenses! German Government must have been aware of this when they decided to make one such game as this. Using the comic strip characters (I guess that's who they are), BC Verlags und Medien made a game primarily...
---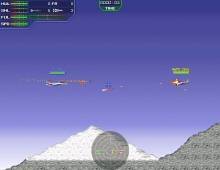 Dogfight 2001
Dogfight is the best modern remake I've ever come across of Sopwith, an early 1980s air combat classic. In addition to upgrading the graphics to SVGA with incredibly high details of both planes and scenery, Dogfight adds numerous gameplay options that makes the game even better: more types of airplanes...
---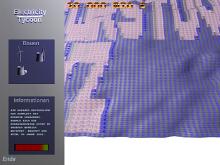 Electricity Tycoon 2002
In this game you have to provide electricy to german citizens and in the meanwhile you have to avoid nuclear meltdowns and other problems. The game includes windwills, smoke and other special FX. The game is currently in German only! ...
---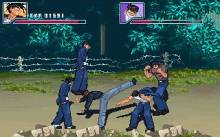 Eojjeonji Joheun Il-i Saenggil Geot Gateun Jeonyeok 1997
Eojjeonji Joheun Il-i Saenggil Geot Gateun Jeonyeok (which roughly translates to "A Night Where Good Things Are Bound to Happen") is a Korean-made beat-em-up based on the comic book by Myung Jin Lee. The protagonist of the game is a rebellious teenager named Namgoong Gunn. On the way to his...
---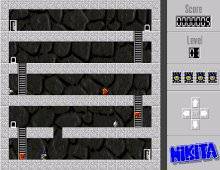 Escape 1995
Russian developer Nikita released a number of budget arcade games for Windows in 1995, none of which is well known outside Russia. Similar to older games by CHAMProgramming or Windmill, Nikita's Windows titles are essentially clones of well-known arcade classics such as Donkey Kong and Missile Command. Escape, U-95, and...
---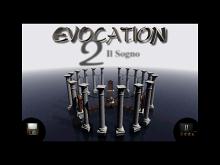 Evocation 2: The Dream 1995
"There are two sides to go" the teacher said - "I know the right way for your thoughts." This adventure has hundreds of items and dozens of locations made with 3D modeling techniques, 22/44 kHz soundtrack, sound effects, text and instructions. An adventure through the centuries, the discovery of an...
---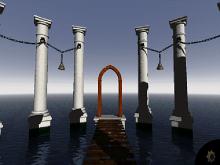 Evocation: Beyond the Dream 1995
In this adventure game the player controls the magician trainee Eto who is sick of the training methods of his master Pan. So he secretly studies in his master's library and challenges Pan to a duel which Eto surprisingly wins. But his victory doesn't last long. After waking up one...
---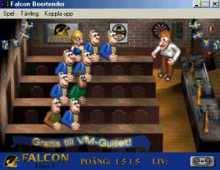 Falcon Beertender 2000
Yes folks - this is good ol' Tapper. The old game you might remember from your C64 - or maybe even from your old XT. The concept is still the same - you're a barkeep' and have to serve beer to your customers who get angry and start moving towards...
---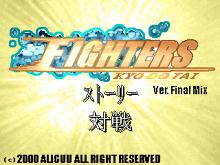 Fighters Kyodotai (a.k.a. Fighters Kototai) 2001
Fighters Kyodotai is a great freeware 2D fighting game from Japan. Although the game's graphics looks a bit outdated in VGA, Fighters Kyodotai shines through in the gameplay department. To begin with, there are dozens of characters to choose from, many from well-known Japanese manga/anime and video game series, including Doraemon,...
---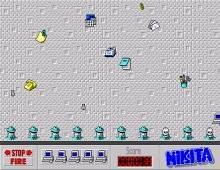 Floppy Killer 1995
Russian developer Nikita released a number of budget arcade games for Windows in 1995, none of which is well known outside Russia. Similar to older games by CHAMProgramming or Windmill, Nikita's Windows titles are essentially clones of well-known arcade classics such as Donkey Kong and Missile Command. Escape, U-95, and...
---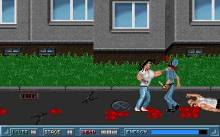 Franko: The Crazy Revenge 1996
Alex and Franko were a pair of great friends, born in times where Poland was morphing from communist country into something else. Lost in the world, they couldn't find them self in the new reality. Living in the Polish city of Szczecin, the two were growing up in a rather...
---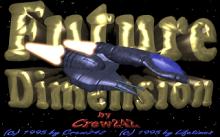 Future Dimension 1995
Future Dimensions is an old-school shooter: Park your thumb on the first fire button to spray your shots and use the digipad or joystick to dodge the shots of your enemy and collect special symbols. With green symbols, you tune your four weapon types - but you can't switch them...
---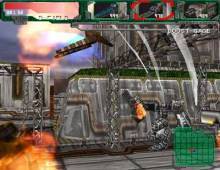 Gigantic Gear 2002
Gigantic Gear is an excellent (albeit short) freeware giant robot action game from Japan. Aside from sporting excellent 3D graphics, the game offers a few innovative features that set it apart from other "shoot everything in sight" games. The best feature is the ability to assemble your killer 'mech from...
---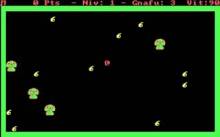 Gnafu 1986
Although sounding similar to Snafu and hanging onto the element of a growing wall from that game Gnafu is more akin to Snake type games. In this unlicensed clone, of the original C64 game by Hebdogiciel, you play a caterpillar that lives in an enclosed garden. In the garden are...
---