Puzzle Games
Search a Classic Game: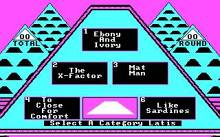 $100,000 Pyramid, The 1988
$100,000 Pyramid is a great computer version of The Pyramid game show, one of the most successful TV game shows ever made. The show was nominated 16 times for the Emmy Award, and won the Emmy nine times. This computer version is based on the latest version of the show,...
---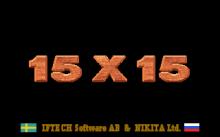 15x15 1996
A collection of sliding picture puzzles. You can chose from 3x3 or 4x4 grid sizes and select from several pictures, you unlock more as you go. You are scored based on how many moves it takes to complete a puzzle starting with 999 for the 4x4 and 499 for the...
---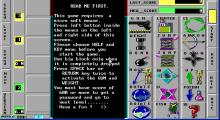 1993tris 1993
1993tris is one of the more innovative Tetris-clones, similar to Columns. Your objective is to kill flies. Blocks consisting of four flies fall down the screen and by turning them you have to try to get three flies of the same colour in a row, a column or a diagonal to...
---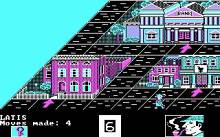 221b Baker Street 1987
Based on the board game of the same name, 221 B Baker St. pits up to four players against each other in a race to solve mysteries set in Victorian London. After picking a character (Sherlock Holmes, Dr. Watson, Irene Adler, or Inspector Lestrade), players select one of the thirty...
---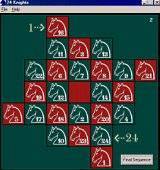 24 Knights 2002
24 Knights is a fun little chess puzzle from NZP. The official word: "a chess puzzle consisting of 24 numbered knights randomly distributed among 25 chessboard squares. The object is to move the knights into numerical order in the fewest possible moves. The puzzle may appear easy at first since...
---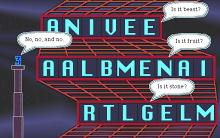 3 in Three 1989
Probably Cliff Johnson's best game since The Fool's Errand, created at the height of his creativity, 3 in Three is a charming, unique puzzle adventure that unfortunately is very little known due to its being released for the Macintosh only. Thanks to emulators, you can now experience this wonderful, forgotten...
---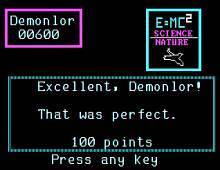 3-K Trivia 1984
Up to 6 players can compete in this game show like trivia game. Categories include movies/showbiz, science, nature, true trivia, sports, and more. The program allows players to even add their own questions to the game. ...
---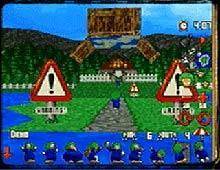 3D Lemmings 1995
You, as in all other Lemmings games, are responsible for helping hoards of lemmings through hazardous environments to safety. However, this lemmings game goes just that little bit further by introducing the lemmings to 80 new 3-dimensional levels! ...
---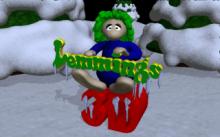 3D Lemmings Winterland 1995
3D Lemmings Winterland is a special mini - demo of Lemmings 3D, featuring special snowy wintry graphics. Apart from this, the gameplay is identical to that of Lemmings 3D. The game consists of 6 levels which are not featured in the original full game. ...
---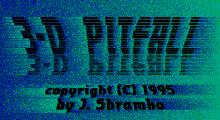 3D Pitfall 1994
3D Pitfall is a Tetris variant which is played in a 3D perspective, similar to Blockout. The player's perspective set on top of a long shaft. Then one of differently shaped blocks appear on the screen and fall into the shaft. The goal is to rotate and place these blocks...
---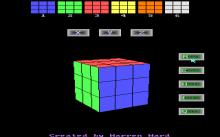 3DCube 1994
This is a 3D Rubik's Cube game controlled by either mouse or keyboard. The goal of the game is the same as it is for the real thing. Realign the cube back to its original position with each face a solid colour. You can rotate the cube around the x,y,z...
---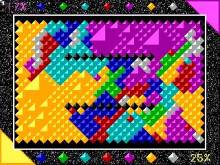 7 Colors 1991
It might be a "battle of colours", two "enemies" engaging in a "fight" to "conquer the territory" on the "battlefield". Or, despite Infogrames' martial marketing efforts, 7 Colors might just be a puzzle game with brightly colored diamonds. In the wake of Alexey Pajitnov's block-busting Tetris, Infogrames licensed another Russian...
---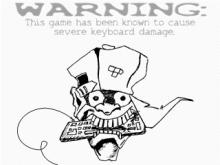 Acid Tetris 1998
Acid Tetris is a freeware Tetris clone, true to the original version. There is only one game mode, where you guide an unlimited amount of falling bricks to form complete rows until you hit the top of the screen. After reaching a certain amount of points, the speed of the...
---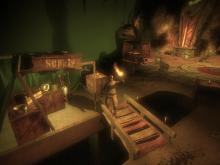 Adam's Venture: Episode 1 - The Search for the Lost Garden 2009

---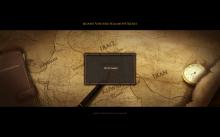 Adam's Venture: Episode 2 - Solomon's Secret 2011

---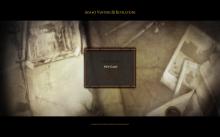 Adam's Venture: Episode 3 - Revelations 2012

---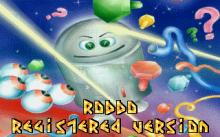 Adventures of Robbo, The 1994
In this puzzle game, you have to guide a robot through many levels involving such hazards as lasers and enemies. This game features smooth scrolling playfields and plenty of different things to do - from blowing up bombs to pushing crates around. ...
---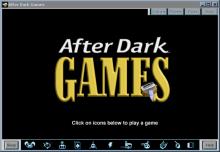 After Dark Games 1998
Two hours after I first popped the After Dark Games CD into my computer I was still sitting there, mesmerized. There are 11 games included, games that challenge the mind and even word and problem solving skills. The first game I played was "Hula Girl", a fabulous game of manual...
---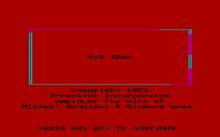 Air Trax 1983
Air Trax is an air traffic control tower simulation game very very similar to Air Traffic Controller. This is an ASCII text based air traffic control simulation where planes need to be guided to land safely before they run out of fuel or crash. However this game seriously complicates things...
---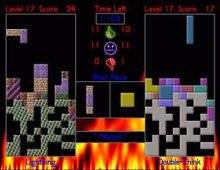 Alizarin Tetris (a.k.a. Atris) 2000
One of the best Tetris clones I have ever come across, Alizarin Tetris (Atris for short) has everything you would want in a Tetris game: customizable colors and block sizes, special tiles and bonuses, hot-seat and TCP/IP multiplayer support, different game modes, and - best of all - multiple AI...
---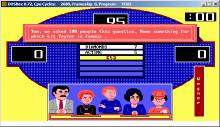 All New Family Feud 1989
If you've ever seen the game show you know what the game is like: Two families compete against each other and need to guess the five popular answers to questions like "Name today's top female singer". The amount of people (always a hundred total) who answered the same thing as...
---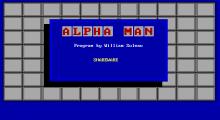 Alpha Man 1992
This game will test your problem solving abilities, as you try to solve 25 word puzzles. Each puzzle has the letters for the word located somewhere on the 7 x 11 grid board. Each letter is contained in a block which when pushed by your man, (Alpha Man), will slide in...
---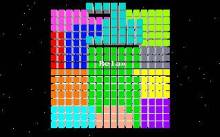 Alpha Waves 1990
Continuum is a 3D game viewed from third-person perspective. The player pilots a "Mobile", a craft which bounces off of the platforms that fill the rooms. The player can rotate the craft left and right, thrust it forward, and move the camera up and down for optimal viewing. The game...
---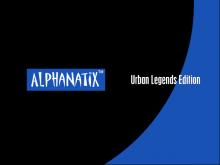 AlphaNatix 1998
AlphaNatix (pronounced "Al-Fanatics") is a fun and unique puzzler from Zero Entertainment. First (but unfortunately only) in the "Action-Word" series, the best way to describe the game is Marble Madness meets Scrabble. Like Atari's long-gone classic, you control a ball on an isometric playing board, where falling off the edge...
---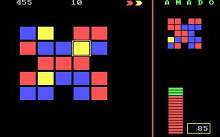 Amado 1990
In this little game you have to make a copy of the right shown coloured pattern. You do this by moving along the pattern. Each time you leave a color it will change to another. The concept of the game is shown in the game itself. It's actually quite fun...
---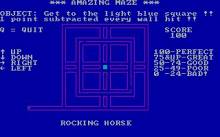 Amazing Maze 1983
I must say I simply love mazes, all sorts of mazes, so I was quite interested in this game. Unfortunately that only made the disappointment that much greater. There are no mazes. You're simply trying to move a dot through narrow passages (there's no way to get lost) which do...
---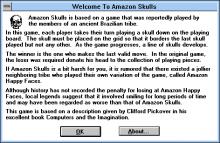 Amazon Skulls 1993
Amazon Skulls is a puzzle game involving placing skulls down onto a grid. You and the computer take turns placing a skull which must be adjacent to the last placed skull. However, you lose if the skull you placed is adjacent to another skull. Whoever makes the last correct move...
---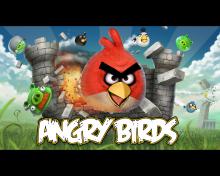 Angry Birds 2011
Rovio's monstrously popular game about foul-tempered fowl migrates from the mobile platform to PCs with Angry Birds. As always, players load a variety of uniquely skilled birds into a slingshot and fire them at green, egg-stealing pigs in an attempt to knock the thieving swine off their pedestals or crush...
---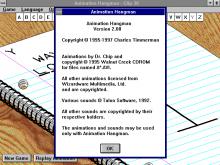 Animation Hangman 1996
Watch your computer screenas unusual and exciting 3-D visual and audio clues provide hints to solve the missing word or phrase. Animation Hangman is a great diversion for a quick break at the office or for playing at home. ...
---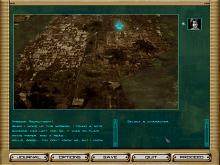 Anne McCaffrey's Freedom: First Resistance 2000
The various works of author Anne McCaffrey have become standards of excellence in science fiction and fantasy. Based on McCaffrey's Freedom Trilogy, Freedom: First Resistance takes place here on Earth instead of the world of Botany featured in the novels. The alien Catteni have invaded our home planet and the...
---