Old-Games.com: 10,000+ Games to download
Search a Classic Game: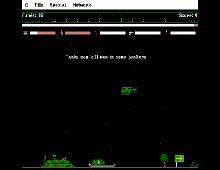 Armor Alley 1991 Arcade action
Armor Alley is without a doubt one of the most fun and complex multiplayer action games ever made. The premise is simple: eliminate the opposing team from the playing field. The execution, however, requires strategic planning as well as reflex: you must stage combined arms assaults using helicopters (which requires refuel at landing pads), infantry, and tanks. Modem and serial play are supported, and computer AI is competent in solo mode. ...
---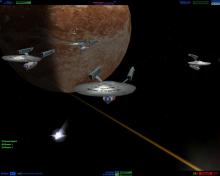 Star Trek: Starfleet Command 1999 Simulation
Starfleet Command is the best attempt to date to port the venerable board game "Starfleet Battles" to the computer. For those that aren't familiar with the old pencil-and-paper game, imagine this. You, a bunch of people, a small hex map, dozens of pieces of graph paper, little cardboard cut-outs, dice, and enough game manuals to fill up a bookcase. Arguments galore about which rule takes precedence over which manual (I laugh at Magic the Gathering rules. So simple in comparison). A single turn taking over an hour to complete. Death threats against felines for disturbing the carefully orchestrated and arranged...
---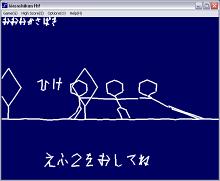 Masashikun Hi! 1998 Non-English
Masashikun Hi! is a wacky school olympics game involving silly scribbled stick figures. Although the game is in Japanese and all the action is portrayed only by stickmen, the game is surprisingly playable, and reasonably realistic. There are five events : sprinting, Tobibako (high jump), Oooka (tug-of-war), Hitonage (shotput), and Fire (high-dive). Success requires precise timing, and good reflexes with the mouse. Tug-of-war and shotput in particular are a lot of fun, and very unique for this type of game. Overall, Masashikun Hi! is a great game that is perfect for anyone who is willing to try an Oriental olympics...
---
'Jongg CD!, The 1997 Board
A collection of 20 board and puzzle games, including 5 versions of MahJongg (a traditional Chinese board game), 4 jigsaw games, and a host of other little games including word games and even a pinball game. ...
---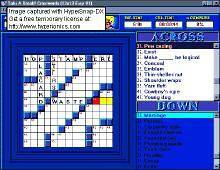 Take a Break! Crossword 1 1992 Puzzle
Part of Sierra's avalanche of "budget" games in the early 1990s, Take a Break! Crossword 1 and 2 actually delivers more "bang for the buck" than most other budget titles. It features dozens of puzzles from Dell magazine, complete scoring system with built-in hints, and excellent Windows interface (clues are highlighted with corresponding block, and right-clicking change the orientation). Great games by all account. ...
---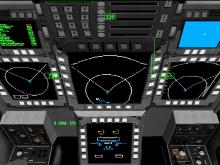 F-22 Raptor 1997 Simulation
F-22 Raptor from Novalogic is a flight/combat simulation for Windows. The game features campaign style missions that cover a range of types and styles. Featuring over 30 campaign missions, F-22 Raptor lets you take on ground and air targets with the help of your Sidewinder missiles and 20mm Cannon. Fighter jets, Stealth Bombers and enemy bases are all targets and threats that you will have to contend with. Air, land and sea are where these bad boys are located, but don't take them lightly, they know how to take you out. They all possess armaments similar to yours and can...
---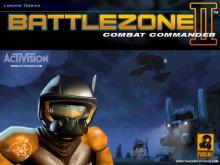 Battlezone 2: Combat Commander 1999 Strategy
It has been quite a while since the original Battlezone was released, and since its very late expansion pack's arrival, now Pandemic Studios finally releases their long-awaited sequel to one of the pioneering games in creating the blend of "Strategy/First Person Shooter" (Uprising was first, but that sucked =). This being Pandemic Studio's debut game, soon to be followed by Dark Reign 2, it remains to be seen, apart from all the beautiful screenshots, whether Pandemic Studios can successfully build upon those great originals and improve them efficiently. Starting with the graphics, the developers have chosen to stick with the original...
---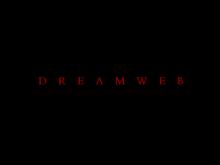 Dreamweb 1994 Adventure
Dreamweb: a dark, brooding game set in a dystopian near-future. It is not a game for pacifists or vegetarians. Nor is it a game for those who value deep and intricate plots, characters with depth, or life-enhancing conversations. Creative Reality paid considerable attention to the game's atmosphere, but overlooked the value of a strong narrative. The game's ill explained alloy of sci-fi and mysticism is an excuse for the violent content, and would be more at home in an average platformer. The dialogue is functional rather than enjoyable. Puzzles have logical solutions, but the fact that you can pick up...
---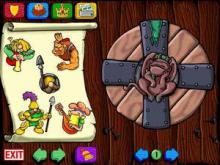 Fisher-Price Great Adventures: Castle 1997 Puzzle
Great Adventures by Fisher-Price: Castle thrusts players into the body of McDuff, a valiant man who has been alerted to the castle's overthrow by the King's Jester. McDuff agrees to find King McBeard's Good Knights so they can help free the king. The Jester gives McDuff the royal seal (an actual, barking seal) so that the knights will help him. Players start the game in the village square. From there, they can choose to head for the tournament, enter McFadden's Hotel, enter the armory or go to the Marketplace. In McFadden's Hotel, players must match stones to the missing ones above the...
---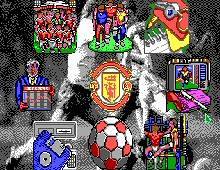 Manchester United: The Official Computer Game 1990 Sports
A football management simulation with an arcade component where you manage the world's most famous football team. Lead them through a season to see how many trophies you can win. You can pick your dream team for the positions you want and see how they do in the championships. The management side lets you choose and configure your team, choosing training schedules to develop your players and viewing their skills. The arcade side can be used purely as a hands off simulation, or as a way to have a direct effect on the result. ...
---