Old-Games.com: 10,000+ Games to download
Search a Classic Game: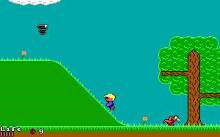 Elfland 1992 Action adventure
In the two volumes of Elfland you play as an Elf fighting off the evil trolls that have invaded your homeland. In volume one make the perilous journey to Gorgimer's Castle to get a potion that will help against the trolls. Gorgimer the Alchemist isn't friendly to strangers so you must find a way to convince him to help the Elves. In volume two you will continue the adventure as you rescue the village elves by defeating the Troll Chieftain. At the start of the game, choose to play as a boy or girl (Elfie or Elfita). Gameplay...
---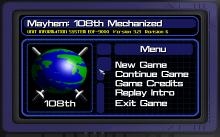 Total Mayhem 1996 Arcade action
It was the year 2140, and the human race had become enslaved by its own mechanical creations. The "Mechs" that were developed to be sent off to fight distant wars and provide local security became too advanced, too intelligent; so much so, that they enslaved their creators. Sixteen years later, the humans have begun to fight back, using cyborgs created out of the same technology that cost mankind its freedom years before. You are the leader of a small band of human cyborgs, ready to do whatever it takes to recapture your home world. Interface/Controls If graphics, sound and story were the...
---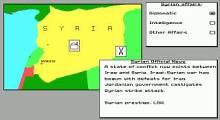 Conflict: Middle East Political Simulator 1990 Simulation
An excellent but hardly-known sim, Conflict achieves what it sets out to be in the title: a political simulation of age-old conflicts in the turbulent middle east. Set foreign, economic, and military policies to either promote the peace or instigate regional wars-- it's your call. The game has a decent AI, many realistic options (including gasp! nuclear weapons program), and good replay value. It's also very well-written. With very high addictiveness quotient, excellent realism, and virtually unlimited replayability, this is one game fans of political sims simply MUST play. ...
---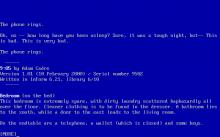 9:05 2000 Adventure
The phone rings at 9:05 AM after a rough night. It's up to you to get up and get moving in this short piece of interactive fiction. ...
---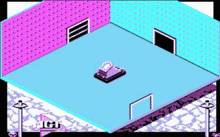 MGT 1987 Arcade action
This is an immersive isometric game where you start by having no clue about your mission. You drive a tank which moves under heavy inertia via directional controls, and bumps into walls and can only shoot. Gameplay resembles titles such as Alien 8 and Sweevo's World. Some blocks can be pushed, some move after you shoot them, while some can be used for lifts. Most rooms have multiple exits, but some are locked and others aren't on the same vertical level. Avoid lasers and blocks, solve puzzles by pushing or triggering blocks, and finally solve your quest. ...
---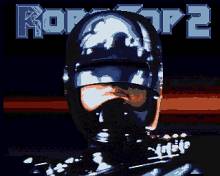 Robocop 2 1990 Amiga
The Robocop movie has many episodes, so the game version of the story also has. You play the happenings of the 2nd movie. Much better graphics and sound than in the first version. ...
---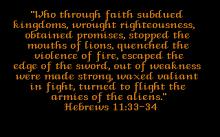 Defender of The Faith 1992 Arcade action
Defender of The Faith is a unique action game based on the story of King David in the Bible. The game is broken into six platform-style levels, each based on an episode in David's life, with distinct objectives to accomplish. As David, you will start the game as a lowly shepherd who must protect his flock from wild animals. Each level is more difficult than the last, and a few of them even have puzzles to solve (most of which involve figuring out what to do next, such as how to get onto the ledge, etc.) The graphics is not...
---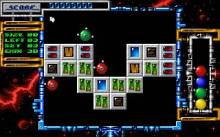 Atomino 1990 Puzzle
Atomino, not to be mistaken for Atomix by Thalion, is probably best described as a molecular version of Tetris: simple in concept, but addictive in gameplay. The objective in the game is to combine atoms into molecules in such a way as to leave no "orphan" atoms. Anyone who's taken chemistry will perhaps remember (not me) that each atom has a valance (look it up ;) ) of one to four, i.e. they can combine with one, two, three, or four other atoms. A complete molecule is defined simply as a structure of atoms in which there are no more free...
---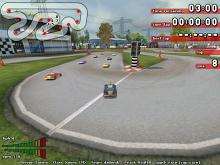 Big Scale Racing 2002 Simulation
Having raced radio controlled cars for a number of years it was with some anticipation that the shrink wrap was peeled off Big Scale Racing. The game sees you getting behind the wheel, or should that be sticks, of the controls of a number of two stroke radio controlled cars and fanging them for all they are worth on a variety of different tracks. Now high powered motor sport fans might be wondering why you'd bother simulating what are essentially toy cars when you could for the same cost simulate powerful V8s, but they'd be missing the point as Big...
---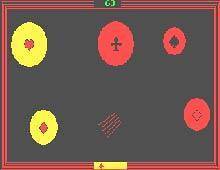 Shawl 1986 Puzzle
Shawl is a logical arcade game dealing with card suits. Circles of different colors, radii, and card suits appear in the rectangular frame, where the quasi-stick is flying in diagonal directions, ricocheting from the frame borders. The goal is to collect only unique suits to compose a four-suit set. Collecting a suit that already exists in the set composed so far will eliminate all other suits collected in the series up until this suit. Too many such missteps will lead to game over. ...
---