Old-Games.com: 10,000+ Games to download
Search a Classic Game: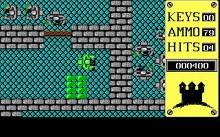 Into The Eagle's Nest 1987 Arcade action
Into the Eagle's Nest is a top-down action game designed in the spirit of the arcade hit, Gauntlet. Your mission is to infiltrate the mazelike and well-defended Nazi fortress known as the Eagle's Nest to rescue three allied saboteurs. Collect keys to open locked doors and plan your shots carefully, as your ammunition is limited. Once you have rescued each prisoner, your objective is to destroy the enemy compound by locating hidden explosive caches. A secondary objective is to retrieve as many pieces of valuable art and jewelry as possible before they are incinerated in the resulting blast. Into the...
---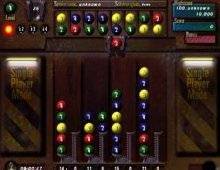 Swing 1997 Puzzle
Swing is one of the better Tetris clones released commercially. The falling block routine remains the same, but made much trickier by the addition of weight element. Your goal is to match three or more balls of the same color to make them disappear, as they fall down to a number of balances/swings at the bottom. The fact that each balls has different weight makes things more challenging, because naturally heavy balls would tilt the swing if the balls on the other end of the balance are relatively lighter. Tilt it enough, and the lighter balls will pop out of...
---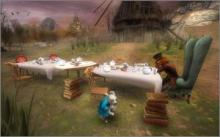 Alice in Wonderland 2010 Action adventure
Based on the Walt Disney feature film directed by Tim Burton, Alice in Wonderland for PC follows the story of 19-year-old Alice, who returns down the rabbit hole to the magical land she visited as a child but has since forgotten. The action-adventure game features exploration and light combat, with an RPG-like system that allows Alice to learn new fighting moves and gain additional power and abilities as she conquers challenges and progresses through the story. In some levels, gamers can also play as Alice's Wonderland allies, including the Mad Hatter, the White Rabbit, the Cheshire Cat, and others, making...
---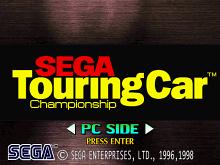 Sega Touring Car Championship 1998 Simulation
An enhanced port of Sega's arcade racing game, Touring Car Championship offers a choice of four licensed vehicles for play on three progressively challenging courses. Slip behind the wheel of an Alpha Romero 155 V6T, an AMG Mercedes C-Class, the Opel Calibra V6, or a Toyota Supra before engaging seven rivals across multiple laps. Courses are rated by difficulty and are inspired by real-world European locales. You'll compete in a novice circuit, an intermediate mountain course, and an advanced downtown city race. Select a manual or automatic transmission type and track both user records and overall rankings. Play modes include...
---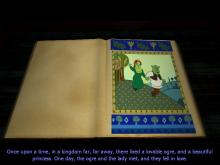 Shrek 2 2004 Arcade action
The jolly green giant Shrek has had a rather turbulent videogame career. His original debut on consoles in late 2001 was an uninspired action adventure title based on DreamWorks' parody of all things Disney. Shrek suffered from the same gaping pit that traps so many movie-to-game licenses -- it was rushed to coincide with the movie, without any thought to content or playability. However, as it is with all popular franchises these days, Shrek recently spawned a sequel in the form of Shrek 2. Fortunately, Shrek 2 stars a new developer/publisher cast. Hoping to shake the first videogame's bad image, Activision...
---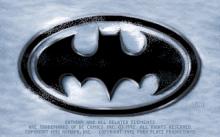 Batman Returns 1992 Adventure
Frigid winter winds swept over an already chilled Gotham City. Random street crimes were running at an all-time high, despite the holidays. Down below, in the city's frozen sewers, Oswald Cobblepot, known as The Penguin, planned more mayhem and schemed the take over of the fightened metropolis. His loyal army of missle-packing Penguin Commandos and the bizarre Red Triangle Circus Gang are energized by the evil genius of the web-footed orphan. A desperate call to Batman goes up. Partner with Batman to salvage Gotham City from The Penguin's cold-hearted plot. Guide him in swift, life-like moves from dark alleys to...
---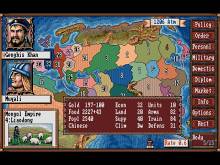 Gengkhis Khan 2 1993 Strategy
Genghis Khan 2, subtitled the Clan of the Grey Wolf, is a massive hybrid between a role playing game, a simulation, and a combat strategy. It was both created and released by KOEI, Limited, who seemed to be early masters of the combat strategies revolving around eastern cultures. With games like Nobunaga's Ambition and The Romance of the Three Kingdoms already under their belts, KOEI issued the Genghis Khan series in the early nineties. Like the other KOEI games, Genghis Khan 2 is battle exact and was greatly influenced by actual historical events. This is a turn based game, and...
---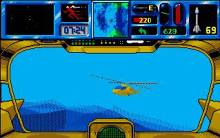 Midwinter 2 1991 Amiga
Second episode of the Tactical action game, with even more game types. You can choose where you want to play. On the sea, on the ground, in the air, etc. Than choose your craft and go shooting in this great arcade-action game. ...
---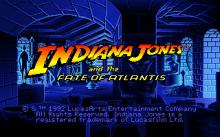 Indiana Jones and the Fate of Atlantis 1992 Adventure
Indiana Jones is back! The great archaeologist and adventurer has to solve a grand mystery once again, aided by his trusty whip, his sharp wit, and his courage. A man who calls himself Mr. Smith is interested in a certain ancient statue. When the unsuspecting Indy hands it over to the client, he finds out that Mr. Smith is in fact a colonel in the Nazi army! Why was he so interested in that statue? A girl who had once worked together with Indy, the pretty red-haired (and a bit troublesome) Sophia, tells him the whole thing must have a...
---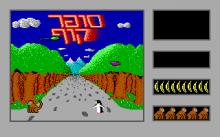 Super Kof 1991 Arcade action
Super Kof is a side-scrolling platform game that puts the player in control of a super monkey on an adventure. The player has to complete each level while collecting various weapons/power-ups (such as the ability to spit green balls) and bags of money and avoiding different hostile animals, monsters, pitfalls and other obstacles. ...
---