Old-Games.com: 9000+ Games to download
Search a Classic Game: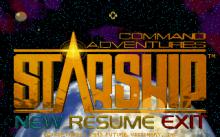 Command Adventures: STARSHIP 1993 Arcade action
Command Adventures: STARSHIP is a decent space combat action game that plays similar to Accolade's classic Star Control 2, but without the intricacies of any storyline to get in your way ;) Well, okay, there IS a plot, but it's tangential at best: it is the year 2127 galactic standard time, at the close of the Galactic Wars. You purchase a starship to explore regions unknown and extract untold riches from distant galaxies. Your treacherous enemies plot revenge. Pirates and bloodthirsty alien beings wander the universe, randomly attack ships like yours, plunder peaceful planets and kill without warning. It is...
---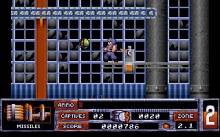 Alien Carnage (a.k.a. Halloween Harry) 1993 Arcade action
An instant hit for Apogee after its release as shareware and subsequent commercial game under the new name Alien Carnage, Halloween Harry is a great platformer that features cool weapons, numerous levels, tough enemies, and many power-ups. Help our beefy hero Halloween Harry cleanse the earth of invading aliens (hmm... sounds familiar, somehow). Nonstop action, vibrant graphics, and responsive controls puts the game's developers Gee Whiz into the front rank of quality action game houses. Also check out the sequel Zombie Wars!, which is even better than the first. ...
---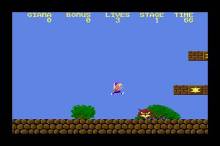 Giana Sisters 32k 1998 Arcade action
Remake of the real Giana Sisters. Kick some bad monstes and find a magic gem which will bring you back to your real world. ...
---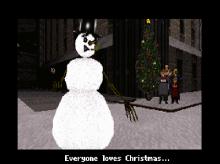 Duke: Nuclear Winter 1997 Arcade action
This is an authorized add-on pack for Duke Nukem 3D. It adds 7 new maps to the game which put the player to North Pole. Here he must battle alien scum to help Santa Claus survive. The pack also adds new special arctic monsters and new artwork to the game. ...
---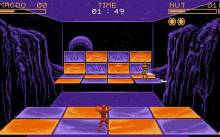 Disc 1990 Arcade action
Action futuristic sport game. Throw discs at each other to hits some platform blocks. You have to try to knock your opponent of the platforms. Other ways to win is to hit the platforms with your disc, after a couple of hits the platform will disappear and the opponent has less movement space. ...
---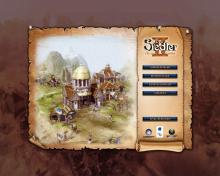 Settlers II, The: 10th Anniversary 2006 Strategy
The Settlers II requires players to lead a group of pilgrims to prosperity in a new land. Gamers may represent the Roman, Asian, or Nubian culture and settle in environments that include lava, mountains, swamps, and forests. To advance both economically and socially, players must collect resources and use them to create 31 different kinds of goods by creating community members who are skilled in 25 occupations, and constructing 31 different buildings to produce, refine, and store products. Occasionally, players must defend their territory against invading neighbors by recruiting and training five types of military units. Gamers may build an...
---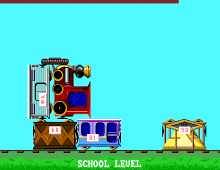 Magnetic Crane 1989 Puzzle
Controlling a powerful electromagnet-tipped crane of the junkyard variety, the player has a limited amount of magnetic "energy" at their disposal to use to pick up, re-orient and re-arrange a jumbled pile of railway cars into a sensible sequence (spelling out "Dialog '89", the developer and year of development) with engine at the front and caboose at the rear (a loose caboose, one should note... that will shoot off the end of the screen, rendering the level uncompletable, if unobstructed.) ...
---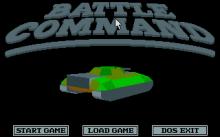 Battle Command 1990 Simulation
Battle Command is a 3D arcade/strategy game, loosely derived from the same developers' Carrier Command. In a near future alternate reality, the Ultra War is fought between the two dominate races in the New World. The 'Mauler' is the latest technology - an Armored Fighting Machine capable of being lifted in and out of hostile territory by a fast Stealth Chopper, and armed with the most advanced weaponry science can devise. You command a single "Mauler" assault tank in one of a series of scenarios. These range from a railway ambush to escort duties and a raid on a riverside hideout....
---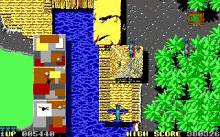 Sky Shark 1989 Arcade action
It's a bird! It's a plane! It's... uh, well, yes it is a plane... but it's more than that... It's Sky Shark! Taito presents another arcade to PC remake. In Sky Shark you patrol the skies in your very own fighter plane, equipped with unlimited missiles and a few bombs. You can collect power-ups along the way, to increase your fighter plane's firepower, and add additional bombs. Control is via keyboard, joystick or mouse. I only played using the mouse - and offers two players, alternating turns. You fight a large variety of enemy planes, mostly bi-planes, tanks with gun...
---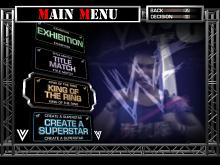 WWE Raw (a.k.a. WWF Raw) 2002 Sports
Bearing a striking resemblance to WWF Raw for the Xbox in nearly every way, WWE Raw for the PC allows players to choose one of the existing stars of World Wrestling Entertainment or create their own grappler to compete in one of three modes: Exhibition, Title Match, and King of the Ring. Each mode offers multiple wrestling formats varying in the number of athletes available in the ring. The roster of characters includes managers, as well as a few selected women. Exhibition options include a one-on-one Single Match, two-on-two Tag Team Match, two-on-two Tornado Match, three-man Triple-Threat, four-man Fatal 4-Way, four-man...
---