Old-Games.com: 10,000+ Games to download
Search a Classic Game: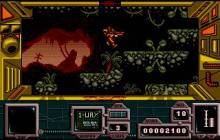 Zone Warrior 1991 Amiga
Time-travel is tricky at the best of times. But when aliens from the future are invading the past, it's time for a soldier of tomorrow to journey to yesterday... to stop them today (follow that!). A horde of aliens, known only to us as Geeks, have put the safety of the Earth in jeopardy. Having stolen a time machine from an Earth space station, they plan to travel back to important moments in history and change the course of the future. The simple act of preventing the wheel from being invented could disrupt every major technological invention. Only one hope remains, to...
---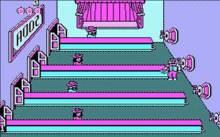 Tapper 1983 Arcade action
Good graphics, great gameplay-- what else does a game need? Serve beer to customers and also collect the mugs back... a bartender's job has never been better illustrated. I remember spending hours in vain on this game trying to beat my brother's score :) ...
---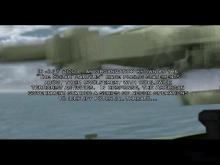 AH-64 Apache Air Assault 2003 Simulation
Apache AH-64 Air Assault is a 3D chopper shooter developed by InterActive Vision (these guys created games such as Search And Rescue 4, Vietnam Med Evac, Beyond Pearl Harbor: Pacific Warriors and Worlds Of Billy 2). In the game you get to sit in the cockpit of the AH-64 Apache combat helicopter and do battle with enemy units both in the air and on the ground. The game features 30 missions with a story-based timeline in both jungle and desert environments, including taking out enemy outposts, providing air support for friendly units, and protecting oil refineries. Each mission has a primary...
---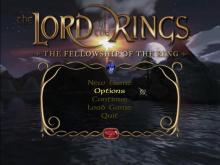 Lord of the Rings, The: The Fellowship of the Ring 2002 Action adventure
J.R.R. Tolkien's Lord of the Rings trilogy is without a doubt among the most successful works of literature. Decades after its original release, Frodo and his companions' journey to destroy the One Ring continues to inspire readers across the world. The critically acclaimed movies based on the trilogy have also tremendously helped increase the popularity of Tolkien's work. It is only normal for the video gaming industry to attempt to capitalize on such a successful set of novels. Unfortunately, Surreal Software's video game based on the first book in the trilogy fails to capture the sophistication of the novel, landing...
---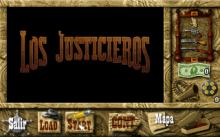 Los Justicieros 1996 Arcade action
West life is nothing easy. Especially if we consider that in most of the towns exists a series of people who suffer from two defects: avarice and presumption. This is the case of the Zorton Brothers, two gunmen and real bad guys who think that they are the center of the world, and that all the other mortals must obey them. In addition, they enjoy killing the weakest and making them suffer, something that we are sure you, intrepid "justiciero", can't allow anymore. The Zorton Brothers have arrived at a calm, Pacific town whose sheriff acts as more decorative than...
---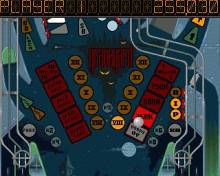 Pinball Dreams 1992 Amiga
A nice pinball game from the pinball maestro, 21st Century. It has four tables, covering themes such as the wild west, space rockets, a haunted churchyard and pop music. ...
---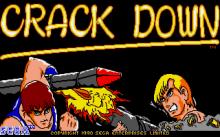 Crack Down 1990 Arcade action
Crack Down is a time-limited action game. The two heroes, Ben and Andy, have to get through the levels as quickly as possible placing bombs on X marks scattered around the levels. Although the levels are heavily defended, the player has an array of weaponry including a cannon, machine gun, and superbombs. The game may be played as either a one or two-player game. ...
---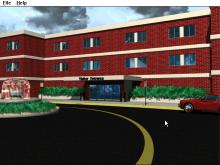 Virtual Surgeon: Open Heart 1997 Educational
Written by Dr. Myo Thant, the brains behind the Life & Death series, Virtual Surgeon takes you from the classroom to the operating table. Choosing technical accuracy and realism over quick thrills, it is nonetheless a multimedia extravaganza of medical information. Featuring full-motion video of your travels through the hospital and instructionals on proper technique, a plethora of reference material, and periodic tests, Virtual Surgeon aims to capture the feeling of actually being in residence. Of course, one couldn't be a surgeon without cutting a few people open, so you will have to deal with patients needing cardiac surgery to...
---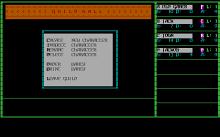 Wizard's Lair 1988 Role playing
Wizard's Lair is an ASCII RPG game that is surprisingly indepth given its simple appearance. It plays similarly to classic Roguelike games (like Rogue or Nethack) but this game is not random. It includes many people to talk to, shops to buy items, and a large world to explore. It doesn't look very pretty, and it is definitely for hardcore RPG players only, but if you are looking for a difficult, indepth game and aren't put off by a high learning curve, you may enjoy Wizard's Lair! ...
---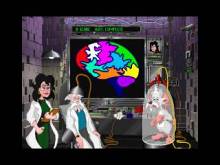 Lost Mind of Dr. Brain, The 1995 Puzzle
This game is the third in the Dr. Brain series. Solve logic, math, and other puzzling conundrums designed to stress your brain. The game includes new puzzles, but you can play any one at any time, unlike previous versions, where you had to beat some puzzles before you could go to the next puzzle. ...
---