Old-Games.com: 10,000+ Games to download
Search a Classic Game: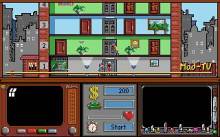 Mad TV 1991 Simulation
Mad TV is one of the odder strategy games in existence. You are hired as a television-programming director by a crusty, cigar-smoking boss who gives you the job of beating two competing stations out of various Emmy awards. To do this, you have to win over the audience by playing the programs that they want to watch while making money for the station by airing commercials. Sound easy? Think it's a snap? WRONG. The commercials require a certain percentage of viewers in order for the station to get their money, which means you have to buy interesting programs from the limited...
---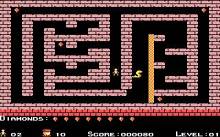 Pyramids of Egypt, The 1990 Arcade action
The Pyramids of Egypt is an exciting computer game that lets you guide Mike the Explorer through the treacherous confines of an Egyptian pyramid. You must avoid the cobras at all costs; try your best to avoid the doors which slow you down. Your quest is to recover all the jewels from the different rooms in the pyramid. If you collect all the jewels from a room, an exit door will appear in the upper-right corner of the room. Go through this door to the next mysterious chamber in the pyramid. Cobras protect the jewels. You can kill the cobras with...
---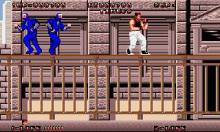 Dragon Ninja 1988 Amiga
A simple beat 'em up game, where you can control two Van-Damme styled guys, who can beat a whole Ninja army :) The graphics is very simple, but the game gives a little arcade feeling, which is nice. It's similar to Double Dragon. ...
---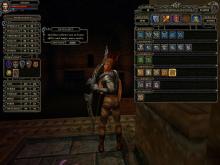 Dungeon Lords 2005 Role playing
D.W. Bradley is a master at his craft. He helped make Wizardry V, Wizardry VI and Wizardry VII. Even his last RPG game, Wizards & Warriors, was a good title for hardcore RPGers. But come on. Bradley should be ashamed to release a title like Dungeon Lords under his name. I wonder if he even had anything at all to do with the game's development or if he just sold the rights to his name to a group of junior developers and let them go. Either way, Bradley has either completely lost it, or better find a good lawyer to get...
---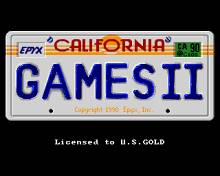 California Games 2 1992 Amiga
Here they come again: Epyx with yet another game to cash in on the Olympics...no, wait! It's California Games II! Have I been waiting for this! I promised never to touch an Epyx game after the Megasports compilation, but something told me to have a go. Well I did (the Ed told me to or I'd get fired), and it was worth it. The screen shots on the hack of the box are dead impressive, and they are more or less true to the game. So, I opened up and stuck the two disks in. I passed the protection screen...
---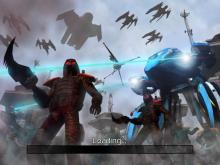 Battle Engine Aquila 2003 Arcade action
The background story behind Battle Engine Aquila involves a futuristic world where land is scare and therefore valuable. Two groups of people live on the world, the peaceful, agrarian Forseti and the power-hungry Muspell. Guess which side is the good guys. Not coincidentally, in the campaign that comes with the game, you play an ace pilot for the Forseti, beating back an invasion from the Muspell, and then taking the invasion to them. As you might guess, what Battle Engine Aquila is mostly about is shooting stuff. Your mech in the game can walk on the ground and fly in the...
---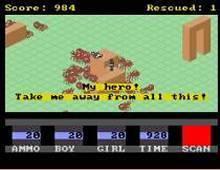 Ant Attack PC 2000 Arcade action
Ant Attack PC is a faithful recreation of Sandy White's excellent Ant Attack, the world's first isometric 3D game published by Quicksilva in 1983 for the Spectrum computer. The idea of the game is to enter the Walled City of Antescher (which "...has rested for a thousand years in the midst of the Great Desert inhabited only by the deadly ants who have made it their home"), and rescue your girlfriend - or boyfriend, since the game actually asks what sex you want to be (one of the first action games in my memory that do this). The only difference...
---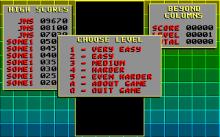 Beyond Columns 1989 Puzzle
Beyond Columns is a clone of the classic Columns game. Gameplay consists of different sets of tiles moving down the screen at an increasing speed. The goal is to get three or more matching tiles in a row upwards/downwards, left/right or diagonal. When they are lined up correctly, they disappear from the screen. Matches with over three tiles get you more points. A screen with high scores and a boss key function have been included. This game was developed by Brad P. Taylor and was followed by a sequel called Fallout. ...
---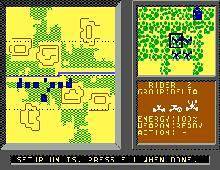 Modem Wars 1988 Strategy
From Brian Moriarty's tribute to Dani Bunten: "A final title for Electronic Arts broke even more new ground. 1988's Modem Wars was the first game released by a major publisher to support modem-to-modem multiplay. A futuristic synthesis of toy soldiering and football, Modem Wars was a technical tour de force, offering a surprisingly brisk interactive experience within the severe constraints of 1200-baud modems. Many of the latency and synchronization challenges faced by today's network game engineers were solved first by Modem Wars." ...
---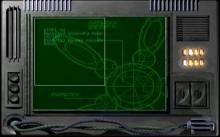 Super Stardust 1996 Arcade action
Like Stardust, in this Asteroids clone you control your Panther PX-2 ship through successive waves of asteroids and other enemies, which are drawn using ray-tracing techniques. The game features both overhead and 3D sections. In the overhead part, you must eliminate enemy ships and asteroids across several zones in each world. The 3D sections consist of underwater tunnels that link one world to another and they are each defended by a guardian you must defeat. ...
---