Old-Games.com: 10,000+ Games to download
Search a Classic Game: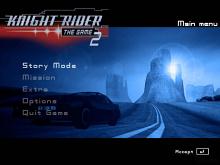 Knight Rider 2: The Game 2004 Arcade action
K.I.T.T. (short for Knight Industries Two Thousand) is the fictive name for the highly modified Pontiac Trans-Am which has a mind, and a series, of his own. For eighty-four episodes, K.I.T.T. and Michael fight against crime, a battle which completely destroys "the black beauty" four times. If you think you can do better yourself then this game is the chance to prove it. As many of you will without a doubt remember, the first Knight Rider game wasn't quite the quality product every fan was hoping for. Some hardcore fans couldn't take the horror any longer and gave Davilex their quality...
---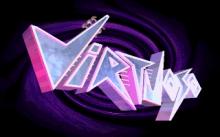 Virtuoso 1994 Arcade action
Many people play video or computer games to get away from the drudgeries of a workday and for the 21st century rock star hero of Virtuoso, life is no different. Donning a virtual reality headset to whisk himself away from the suffocating atmosphere of stardom, he enters a world known as Virtuoso. In the role of this heavy metal rocker, your task is to sit back, relax and blast your way through three available missions. Control of this long haired, leather-wearing dude is from a third-person perspective, allowing you to move in any direction in the linear environments, strafe to either...
---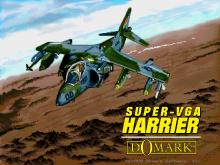 Super-VGA Harrier 1993 Simulation
Another excellent, groundbreaking flight sim from Simis. Basically a huge graphical update over AV8B Harrier Assault, released months earlier. Apparently Simis put "Super-VGA" in the name to celebrate the fact that it was the first SVGA flight sim ever made ;) "This was the first SVGA sim, which meant that instead of VGA graphics of 320 x 200 pixels, we now had 640 x 400. The visuals were similar to what we had previously only seen in military simulators and in a beautiful set of pastel colours. This sim became an unwitting participant in the censorship debate in Australia as the...
---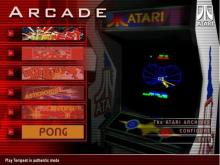 Atari Arcade Hits 1999 Arcade action
Games are the future. They are our salvation, our church of geekiness, and the best thing ever. Many critics have tried to write off the importance of video games since their inception, but I truly believe that they changed the landscape of the 80s as surely as the Internet changed the 90s, and that their sovereign reign has just started to begin. You can imagine the scene, then when Atari Arcade Classics came into work -- it was my religious duty to do some worship, and pay homage to our forefathers and saviors. I couldn't wait to play some perfect...
---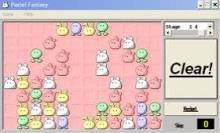 Pastel Fantasy 1998 Puzzle
Pastel Fantasy is fun little puzzle game that plays like Tetris - or more accurately Same Game since it does not require any reflexes). Your job is to clear the screen by clicking on pastel creatures of the same color that are adjacent to each other. There is no time limit in the game, so your only objective is to clear each level in as few moves as possible. The game has attractive anime graphics and intuitive interface. Too bad there are only 15 levels, none of which is particularly difficult. The game is recommended as an introductory-level puzzle game...
---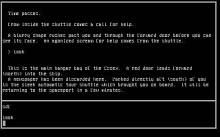 Essex 1985 Adventure
Irritating science-fiction game. Solve puzzles and find men on a starship. The irritating thing is that the people on the ship are walking free around... It's very life-like, but can be frustrating. ...
---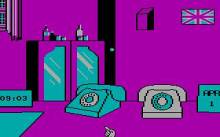 Yes Prime Minister 1988 Simulation
A week in the life of the British Prime Minister. But not just any Prime Minister, this game puts you in the shoes of Prime Minister James (Jim) Hacker from the classic BBC television comedy "Yes, Prime Minister". Much like most political simulations, you must balance your popularity with the needs of your party, the meddling of foreign governments, and the small minded incompetence of the civil servants that surround you. All of this is played out with multiple choice dialogues between Hacker and the other cast members of the series (complete with lo-res digital pictures). The dry humor of...
---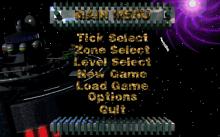 Klondike Moon (a.k.a. Luna Ticks) 1997 Strategy
Klondike Moon (later released as Luna Ticks in Australia only) is a lackluster real-time strategy game that features some innovative units, but poorer-than-average gameplay hampered by a cumbersome interface. Set in the future, you play a spacefaring enterpreneur who must grow a mining business on various moons to repay a loan extended by the moons' owner, MegaBucks Corp. Each moon is composed of different kinds of ore, which you must mine using futuristic vehicles called "Tick." You can process the ore in your factory to make either loan repayments or construct other useful items such as defense installations, weapons, or...
---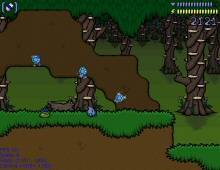 Glace 2004 Arcade action
Glace is a polished, long, and fun freeware platformer that harks back to the golden days of Super Nintendo. The story: in a strange galaxy inhabited by aliens, two made scientists named Dr. Frog and Dr. Slagg are trying to create a creature that will help them control the universe. Experiment number 4,286 results in yet another failure: a small, cute blob-like creature. Realizing his life is in danger from the upset scientists who order him killed, our blob hero escapes. Your goal is to help him explore 12 vast levels spanning 4 distinct platform "environments," each of which feaures...
---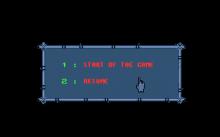 Geisha 1990 Adventure
Another so-called erotic adventure. A mad scientist kidnapped your girl-friend Eva, and wants to transform her in some sort of futuristic geisha (half machine, half human). You travel to Tokyo to prevent this from happening... The game uses a point-and-click interface (with mouse support) and has several small sub-games included. ...
---