Old-Games.com: 10,000+ Games to download
Search a Classic Game: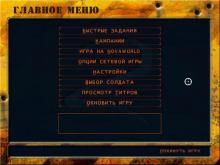 Delta Force 2 1999 Strategy
Nine times out of ten, computer game sequels are better than their precursors. This is a comforting verity many gamers have grown to depend on over the years. Why is this, exactly? In a nutshell, the design team has more time to include features left out of the original due to time or money restraints, negative and positive feedback has been gathered from vocal players and game critics and generally speaking, sequels often carry more of a sense of polish as the bugs have been cast out of its predecessor. With that in mind, NovaLogic's Delta Force was a highly-enjoyable --...
---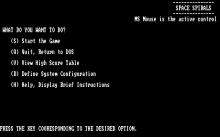 Space Spirals 1988 Arcade action
Space Spirals is a mouse controlled shooting game, with some similarities to Missile Command. The object of the game is to defend your space station from attacking aliens. The space station is at the center of the screen and you using the mouse to move a torpedo cursor around the screen. Press the mouse button and the station will fire a torpedo to that location where it will explode and take out any surrounding enemies. However, the torpedoes have to travel a bit before they get to their destination so the player has to take this into account when aiming at...
---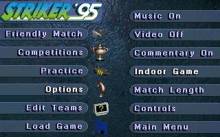 Striker '95 1995 Sports
Striker '95 is an above-average soccer game that features some of the best graphics for its time. Similar to Actua Soccer by Gremlin, Striker '95 features a true 3D environment, with rotoscoped player animations for realistic movements. Different stadiums are included with a variety of playing surfaces. The game boasts over 5,000 players, each with his own statistics, from over 50 national and international teams. The players' statistics don't seem to affect the gameplay that much, though-- only some very minor effects. For instance, players who have low stamina level will tire quicker, and so they will run slower than...
---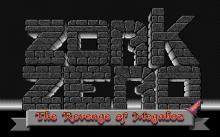 Zork Zero 1989 Adventure
Zork Zero: The Revenge of Megaboz, while set in the same world and designed as a prequel to the Zork trilogy, was written by Steve Meretzky of Leather Goddesses of Phobos fame and not the original authors of Zork, thus the "feel" is different. While earlier Zork games primarily focus on serious adventure with occasional bits of comedy, Zork Zero is unrelenting in its humor, even the hint section. In fact, one hint is for a problem that doesn't exist in the game -- you're given a suggestion for overcoming the problem, then chided for looking at a hint you...
---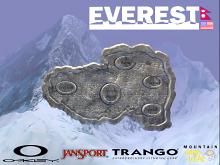 Everest 1999 Sports
It's a dream many people have but only a relatively few ever accomplish, or for that matter, even get the chance: climb to the top of the world! Now you, too, have your chance to join the select company of those with the gut-wrenching stamina and sheer willpower to get to the top of the world's highest peak, Mt. Everest. You'll slowly pick your way up and across unstable ice fields, severe slopes, daunting rock outcroppings, and dangerous crevasses. Not only will you and your party of five face realistic terrain but also be at the mercy of the ever changing...
---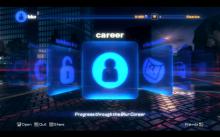 Blur 2010 Simulation
Blur is an exaggerated-action driving game for high-def generation consoles and home computers, featuring kart-style racing in realistic, urban settings. As many as 20 real-life sports car models zip bumper-to-bumper through street-racing courses, collecting and using offensive and defensive power-ups, such as "Shunt," "Shock," "Barge," and "Nitro." Licensed automobiles and real-time damage system convey a sense of speed and realism, while a forgiving physics model and over-the-top action inspire win-at-all-costs competition with lots of risky, bump-and-go driving. Because groups of cars tend to clump together as they speed through city streets, players are encouraged to apply their power-ups tactically. A...
---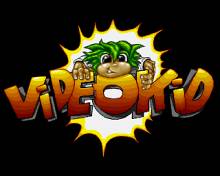 Video Kid 1992 Amiga
Billy was just an ordinary everyday kid who loved to watch television. One day, his father brought home a brand new video recorder and some vids. Billy settled down to watch one, but found it was full of naked women and well-known Conservative MPs. Billy quickly found another tape and this time instead of the sound of the videotape starting he heard a crazed, evil laugh. He approached the screen slowly, listening carefully. Suddenly it exploded into a million tiny particles, but instead of being thrown back by the blast. Billy found himself drawn in. He felt himself being sucked down...
---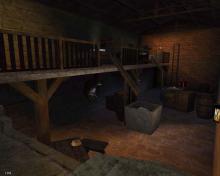 Timeline 2000 Adventure
Timeline, created by Timeline Computer Entertainment, a software company founded by best selling author Michael Crichton, is based loosely on his book of the same name. The story has been changed so much, though, that playing the game doesn't take away from the book and offers more than a simple rehash of the plot. You play as Chris Hughes, a graduate student who travels to 14th-century France to rescue his professor. As the story begins, he's being trained in the protocols and procedures for time travel. The game skips much of the scientific theories, suspense, and character development that were so...
---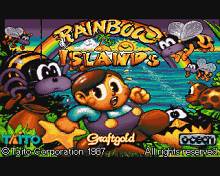 Rainbow Islands 1990 Amiga
The sequel to Bubble Bobble, Rainbow Islands is a seven-level platform affair, starring the ever-cute Bub as he tries to clamber to the top of the screen. The levels are based on set themes, such as Vampires, Toys, and Armies, and along the way, numerous theme-related nasties leap at our dungaree-clad hero. Pressing the firebutton, however, launches Bub's secret weapon - a deadly rainbow. Not only do these kill nasties, but they can also be used to climb across previously inaccessible areas. With loads of bonuses, arcade-quality graphics and some of the most addictive gameplay you'll ever witness. Rainbow Islands...
---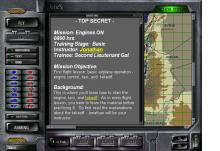 Jane's Combat Simulations: IAF - Israeli Air Force 1998 Simulation
This release from the accomplished flight sim developers at Jane's puts virtual pilots in the cockpit of one of seven different fighter planes for missions that take place in the often-troubled skies above the Middle-East. Compared to some earlier combat sims published by the company, this release is designed to be more immediately fun and accessible, occasionally at the expense of the usual rivet-to-rivet details and flawlessly realistic physics. Nevertheless, it should be noted that the game and its missions were developed through the efforts of several actual retired IAF fighter pilots, to provide as authentic an overall experience as...
---