Old-Games.com: 10,000+ Games to download
Search a Classic Game: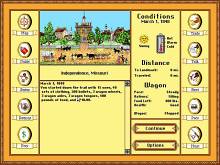 Oregon Trail Deluxe 1992 Educational
Offering adventure, educational, role-playing (rpg), strategy, simulation in a world of history, managerial, real-time, Oregon Trail Deluxe is an abandonware developed by MECC and published by MECC. Released in 1992, you wander around in a perspective. The Oregon Trail, well known road crossing the Rocky Mountains used by the settlers in the 19th century. MECC made an educational game based on this memorable part on the USA story. The player must cross the oregon trail and fight against the difficulties the settlers had. Hunting for food, trading supplies, survive LOTS of possible deaths (snakes, typhoid, dysentry...). Should you succeed in your journey, your...
---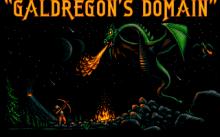 Galdregon's Domain 1989 Role playing
Known as Galdregons Domain in Europe. The land of Mezron is in turmoil. The evil wizard Azazael has been resurrected and is now on the search for five gems which will grant him ultimate Power. You are a adventurer that has the task to stop the wizards. On your way you´ll face medusas, evil cults of priestesses and many undead foes. The game features a nice 3D view of the world, which can be explored step by step like in many famous RPG´s in the 80ies, e.g. Bard´s Tale or Dungeon Master. ...
---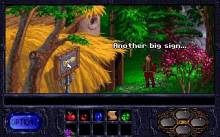 Legend of Kyrandia, The 1992 Adventure
The Legend of Kyrandia was the first in a trilogy of adventures from Westwood. In this game you play the role of Brandon, grandson of Kallak - a wizard of the realm of Kyrandia. Malcolm, a psychotic jester imprisoned in the past by Kallak, has broken free and wishes to take over the land as well as lay down his revenge. He turns Kallak into stone leaving him with only his eyes, so that Kallak is not denied his tears for Kyrandia's sake. This is where Brandon steps in; returning home shortly afterwards only to find that his grandfather has been...
---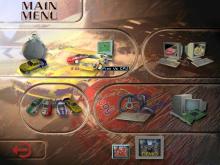 Ultimate Race Pro 1998 Simulation
There are two distinct categories in the racing genre. One category pushes the realism aspect over everything else. These are the Nascars and the Formula Ones -- the type where strategy and car tweaking go hand-in-hand. Then, there are those games, like Ultimate Race Pro, that scream "screw reality" and give you a balls-out, pedal-to-the-metal adrenaline rush. Thank god for democracy. Ultimate Race Pro is the PC equivalent of Daytona or Ridge Racer in the arcades. Basically, you've got a certain time to blaze around the track, earning extra time for crossing checkpoints. There are five different locations to choose from,...
---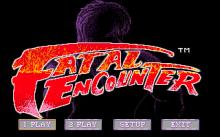 Super Fighter 1993 Arcade action
A drug broker and his murderous minions claim ownership of the world's combined freedom. Showing their true menace by murdering top ranking government officials, they send a shockwave of fear across the United Nations. Eight heroes, trained to readiness, accept the challenge of going face to face with the top three of this evil circle. The outcome of this battle will truly decide where man's freedoms lie. During the course of the game, players will select their hero and fight through eleven antagonists in hopes of reaching the much sought after goal of peace. Each of the heroes are armed an...
---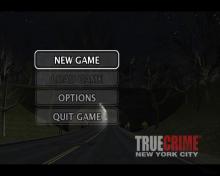 True Crime: New York City 2006 Arcade action
True Crime NYC is the sequel to True Crime: Streets of LA. It's also attempting a huge bite out of Grand Theft Auto's target audience. It's gritty, realistic (sort of), and meant to bring you right into the seedy underbelly of a New York crime drama. Does it do all this? Nope, no, nada, sorry, but I digress. The rendering of New York City is incredible. A lot of detail and painstaking care went into making every street and alley look authentic. From Times Square to the depths of Harlem, everything is VERY close to reality. As a tour program this...
---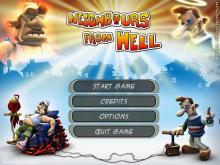 Neighbors from Hell (a.k.a. Neighbours from Hell) 2003 Strategy
Graphics The graphics style is a side-scrolling type game - think of Duke Nukem 2. There are cartoon style graphics, mixed in with what appears to be Claymation. The main play area of the game is a mockup of a TV show set. This is what really adds to the originality of the game - it's like playing a TV show. The whole game takes place inside a mans house. You have a complete view of what he is doing and thinking. The house looks remarkably realistic given the type of graphics used. You can see various rooms with different types of...
---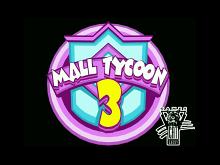 Mall Tycoon 3 2005 Strategy
Aspiring real estate moguls can test their business savvy by building a commercially viable shopping center and then supervising its management and growth. Mall Tycoon 3 offers players more than 40 stores to create their dream mall, from restaurants to multiplexes, before they are put to the test by throngs of 3D shoppers. The main game includes a series of progressively challenging scenarios, over 20 in total, which players must complete within the time allotted. New shops are unlocked after expanding the mall, and like other games in the sales-oriented series, profits can be spent on advertising, upgrades like bigger...
---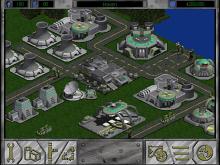 Fallen Haven 1997 Strategy
Fallen Haven is a strategic and tactical game along the lines of Warcraft or Command and Conquer, where the goal is to gain control of the capital province of the enemy. The game is played in two modes: Strategic and Tactical mode. In Strategic Mode you build your cities, increase your forces and advance your technology. Tactical Mode is where combat takes place. You can play the game either as a Human (fast units, average firepower, good weapon ranges, low armor for units and buildings) or a Tauran (slower units, high firepower, shorter weapon ranges, good armor for units and buildings)....
---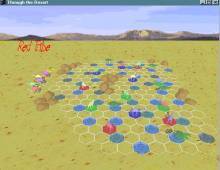 Through the Desert (a.k.a. Durch Die Wuste) 2000 Strategy
Through the Desert is a good PC version of Durch Die Wuste, Reiner Knizia's classic board game of tile placement. (one of the three games collectively known as his "tile laying trilogy" - the others being Samurai and Tigris and Euphrates). Designed for 2-5 players, the objective in the game is to accumulate as many points as possible. At the beginning of the game, players place camels on the board, as "anchors" for a caravan. During each turn, each player must place two camels of any of five colors. These camels may only be placed next to one of the player's...
---