Old-Games.com: 10,000+ Games to download
Search a Classic Game: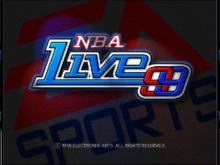 NBA Live 99 1998 Sports
EA Sports returns with their proverbial "new" edition of pro basketball in NBA Live '99. This title comes out in impressive and timely fashion and should garner a lot of attention due to the 1998-99 NBA lockout--after all, this is the most basketball we'll see this season! Features: The multitude of features that accessorize this game can only be compared to a hundred-dollar shoeshine for a ten-dollar pair of loafers. The ten-year season mode offers top-notch depth of play with individual players appreciating or depreciating in their various qualities every year. While this mode would have been more effective and enjoyable with...
---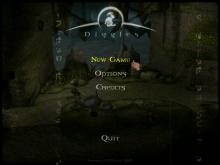 Diggles: The Myth of Fenris 2002 Strategy
Diggles borrows elements from so many games (past and present) you might have trouble remembering them all. Among others, these games include The Sims, Gobliiins, and Lemmings (minus the Armageddon option). But Diggles doesn't just copy convention from other games and put a new face on them. At the outset, you're given a seemingly impossible task: Fenris, the dog of Odin, has escaped and is wreaking havoc in the underworld, and it's up to the Diggles (a happy-go-lucky bunch of dwarves) to create a new chain and capture Fenris. Easy - dig some holes, find some rings, and defeat a...
---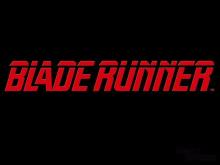 Blade Runner 1997 Adventure
Blade Runner. I'm sure you've heard of the classic sci-fi movie before, the one that began the whole "cyberpunk" scenery and the neon signs and flying cars. Westwood Studios decided to release a point-and-click RPG adventure spanning four discs, and it's so close to the movie it's not even funny. This game definitely lives up to its movie's legacy. You are Ray McCoy, a rookie Blade Runner who's just been assigned to a case of animal murder (a hefty charge in Los Angeles 2019). It seems you're dealing with Replicants - humanlike robots built by the Tyrell Corp. for off-world use...
---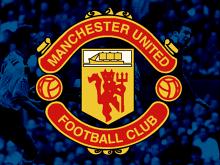 Manchester United: Premier League Champions 1994 Sports
After Manchester United won the English League championship for the first time since 1967, it was no surprise that Krisalis re-used their existing license for a third licensed football game. Little did they know that the club was entering an unprecedented run of success that has continued well into the 2000s. The basic control system will be familiar to anyone who's played a Kick Off game, as it involves holding fire to trap the ball under your player's foot, and releasing fire to pass, although the ball will be kicked onwards if it is moving fast when it comes to you....
---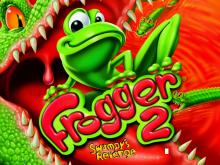 Frogger 2: Swampy's Revenge 2000 Arcade action
Hasbro's caught a lot of flack for revamping video game classics. People don't want to see their old favorites tampered with, let alone just for the sake of causing the publisher's bank account to swell up. Shoddy ports like Q-Bert, Galaga: Destination Earth and Breakout only fuel the public's ire. Still, every now and then, one of the retro conversions hits the mark and does so with a big bang. Luckily for the suits who've banked a lot of cash on Konami's favorite son, Frogger, the lean, green croaking machine's new adventure just happens to be this season's diamond in...
---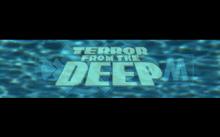 X-COM: Terror from the Deep Collector's Edition 1995 Strategy
The story so far. Earth is once again at peace after fighting off the aliens and defeating their base on Mars, but prior to the final defeat a signal shots out from Mars into the depths of Earth's oceans. SOMETHING begins to stir. Reports come in of missing ships, and once again strange objects are detected. Scramble all X-Com craft!!! X-Com Terror From The Deep was the sequel to Microprose's successful UFO Enemy Unknown. Basically the game is the same as UFO with small squad tactics being the main thrust of the game, but this time with most of the action...
---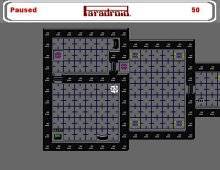 SDL Paradroid 2002 Arcade action
SDL Paradroid is an excellent fanmade Windows remake of Paradroid, a classic Commodore 64 game that was released for the Atari ST and Amiga, but never for the PC. The plot of this masterpiece goes as follows: the droid crew of a galactic space freighter has turned against their masters. A droid "Influence Device" has been beamed aboard to help you regain control of the situation. Your goal is to clear all droids from each of the space freighter's 20 decks. When you have completely cleared a deck of droids, the ship's computer shuts down the deck lights and you...
---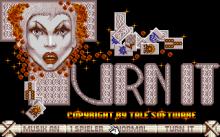 Turn It 1990 Non-English
In this Mahjongg variant the player has to remove the tiles with the same marks from the board until all the board is completely empty. The elimination of tiles is allowed if these tiles are projected on the same line with no other tiles in their projection path. There are a certain number of same items on each level. The player can mark the tiles, or cancel the action to change the decision. The dead-ends exist if the strategy of tiles elimination was incorrect. Games are time-limited and a certain number of 'next move' suggestions are available during gameplay. The game...
---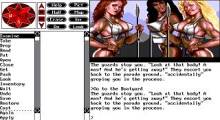 Spellcasting 101 1990 Adventure
In this textual adventure, You play a role of Earnie Eaglebaek, a "victim" of mean stepfather which dreams of becoming a world famous sorcerer. His dreams may come true as soon as he enrolls the Sorcerer university and meets some new people... ...
---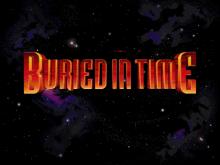 Journeyman Project 2, The: Buried in Time 1995 Adventure
In this sequel to The Journeyman Project, Gage Blackwood returns as Agent 5 of the Temporal Security Agency. Journeyman Project 2: Buried in Time builds on the successful elements of its predecessor while correcting most of its failings. The result is a classic adventure game that rises beyond the original to give the gamers an immersing gaming experience that is rarely found. It has been 6 months since your last journey in time. Earth has already been accepted into the Symbiotry of Peaceful Beings, and a conference is scheduled to discuss the issue on whether Earth should share its time travel...
---