Old-Games.com: 10,000+ Games to download
Search a Classic Game: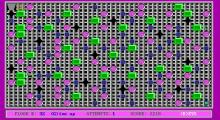 Bolo Adventures I 1994 Puzzle
A puzzle game with 40 levels. Escape from each level by pushing blocks around to block laser beams, fill in water etc. There are no time limits, as the emphasis is on puzzles rather than action. ...
---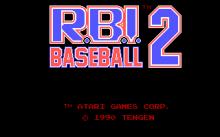 RBI Baseball 2 1991 Sports
R.B.I. Baseball 2 features all 26 major league teams, each with a full roster of players. You can choose any National or American League team. You can even play one of the 1989 All-Star squads. The game features One Player and Two Player options as well as a Password mode to enable you to play a full season (one game against every team in the division). In addition, a watch mode provides you with the best seat in the house for a computer-controlled match up. This second version is similar to the original game in terms of gameplay. This time around the...
---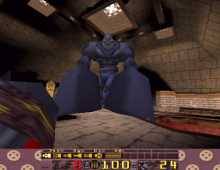 X-Men: The Ravages of Apocalypse 1997 Arcade action
id Software's perennial favorite Quake has probably seen more unofficial add-ons and enhancements than any other game. Those of you who play on their servers over the Internet are probably familiar with improvements such as the grappling hook and runes, made available thanks to John Carmack's open-source design that allows virtually unlimited modifications and add-ons to the engine. X-Men: The Ravage of Apocalypse is the first commercial "total conversion", i.e. a brand new game based on the Quake engine. Although you must already own Quake to play X-Men: RoA, that requirement is merely a mean to guard against piracy rather...
---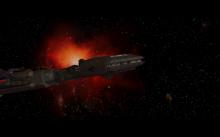 Battlecruiser 3000AD (a.k.a. BC3K) 1996 Simulation
This is the original release of Battlecruiser 3000AD. An updated version was released in 1998 as Battlecruiser 3000AD v2.0. In this space simulation game, the player takes the role of a Galactic Command officer and has command over a giant space ship, a Battlecruiser, and can control everything that happens on this ship. The year is 3000AD and Gammulan Empire is on its way to conquer the galaxy. This isn't seen lightly by the Galcom who sends out their best commander (the player) to stop the threatening empire. The game is mostly played from the bridge, where the player has access to...
---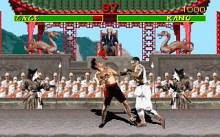 Mortal Kombat 1993 Arcade action
Five Hundred years ago, an ancient and well respected Shaolin fighting tournament, held every 50 years, was corrupted by an evil and elderly sorcerer by the name of Shang Tsung. Shang was accompanied by Prince Goro, a warrior of the Shokan race (a four armed half-human/half-dragon). Knowing that if ten tournaments in a row were won by the Outworld champion, the Earth Realm would be conquered by evil and fall into darkness, Shang entered Goro in the tournament and had him defeat the great Kung Lao. Goro has been reigning supreme as the undefeated fighting champion for five...
---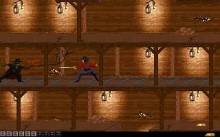 Zorro 1995 Arcade action
Zorro is yet another lackluster game by Capstone that wasted the opportunity to leverage a well-known literary figure, in this case the handsome renegade Spanish hero. In this outing, you must help Zorro navigate the California wilderness as he races to stop the evil Don Cortez from discovering an ancient treasure. The best way to describe the game is probably to call it "Prince of Persia without the finesse": the game clearly was 'inspired' by Jordan Mechner's classic, but it has neither the excellent controls of the Arabian prince, nor the devious level design. Zorro comes equipped with a whip and...
---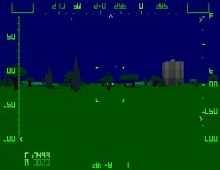 CyberBykes (a.k.a. Shadow Racer VR) 1995 Sports
Cyberbykes was one of the earliest 3d games to support VR glasses and graphic resolutions higher than the VGA standard. It also includes network play and an editor. You control a robotic bike remotely. Blow up the opposition with 15 different weapons while recovering government secrets in a trendy-for-its-time cyberpunk nightmare future setting. Actual gameplay involves open 3D combat similar to Stellar 7 and Arctic Fox. ...
---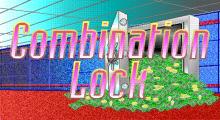 Combination Lock 1992 Puzzle
Combination Lock is an interesting game based on a never-aired gameshow concept devised by John Ricci. The object of the game is to earn the most money in two matches, rob the Vault, and make a safe getaway. A Combination Lock match consists of two rounds: the "Number Seeker" and the "Combination Cracker." The Number Seeker gameboard consists of 9 boxes, each numbered from 1 to 99. Before selecting a number, players are asked a randomly selected trivia question, with three possible answers. The first player to select the correct answer gets to choose one of the numbers on the...
---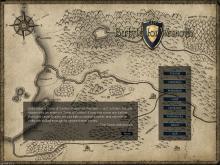 Battle for Wesnoth 2005 Strategy
The Battle for Wesnoth is a turn-based strategy game with a fantasy theme where your task is to build a great army in order to regain the throne of Wesnoth. If you've ever played Dungeons and Dragons then you'll be familiar with the sort of territory that The Battle for Wesnoth covers. It's surprisingly complex and not a fantasy game that you can immediately get into but The Battle for Wesnoth has many treats hidden in its depths. For a start, the amount of roles you can play gives the game great variation. Regaining the throne is but one scenario - you...
---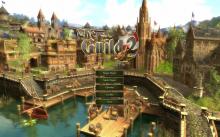 Guild 2, The 2006 Role playing
In the dark times of the middle ages, the aristocracy is losing control, giving lowly merchants and business owners a chance to build some wealth and power. In Guild 2 players begin by creating a character, customizing their features, and assigning a class and profession such as craftsman, rogue, alchemist, and more. The object of the game is to build an empire by utilizing the skills the character has. Players may choose to build their wealth the honest way, or by using strong-arm tactics or outright stealing. Building structures in town is a must to increase one's bank account, and...
---