Old-Games.com: 10,000+ Games to download
Search a Classic Game: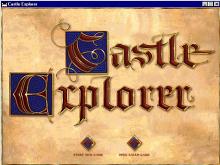 Castle Explorer 1996 Educational
Castle Explorer is an educational title aimed at children aged around eight or nine and over. Dorling Kindersley have used the medium of the game to show what a functioning castle would look like and explain about medieval life. The player can explore the castle in two ways. By entering honestly the title this becomes an interactive educational title. However the king does not trust baron Mortimer who owns the castle and wants information. By accepting the king's mission and entering as a spy the player enters the game where they must search the castle for pieces of a...
---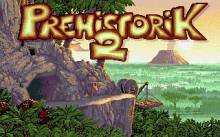 Prehistorik 2 1993 Arcade action
Prehistorik 2 takes up the story of its predecessor, for another caveman-era platform game. The hero must use his club to crush animal enemies, many of which then release bonus items to collect. He no longer needs to feed his clan, so there is no required minimum food target, unlike the original game. Other bonus items are located around the levels, while yet more can be found by using your club creatively and adventurously. There are bosses and passwords after every few levels. The Amstrad version is one of the few games to use the CPC Plus features for lots...
---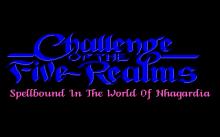 Challenge of The Five Realms 1992 Role playing
Subtitled "Spellbound in the World of Nhagardia", this little-known Microprose title came out the same year as their classic "Darklands" but garnered none of the cult following associated with that title. Although it was a fairly standard RPG for its time graphically (256-color VGA top-down view), it had a few unique twists. As Prince of Alonia, you control a party of up to 10(!) characters, battling the evil lord Grimnoth in a standard fantasy setting. The game features "Ultima-style" character generation, in which your answers to situational questions help determine your character type (diplomat, warrior, thief, or wizard) and attributes....
---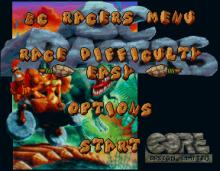 BC Racers (a.k.a. Stone Racers) 1995 Sports
Small race game in the prehistoric. Looks like Mario Kart, but it's not. Really. The graphics are okay. But you can't do much else then drive.. ...
---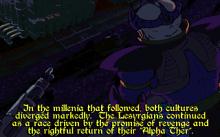 Fate (Canceled Game Beta Demo) 1996 Arcade action
A nice-looking game using the Build Engine (Duke Nukem 3D, Blood) for which a demo was made. Unfortunately, the full game was never completed, I guess it was "fate", but the demo is still worth a try. The beginning of the game takes place on Pymandros. You have been captured by the Lesyrgian Troops who have come to your planet to regain the All-Father. They are keeping you in a guarded area of the temple for interrogation. You can escape by breaking down the door or you can move a barrel to jump into an air duct. ...
---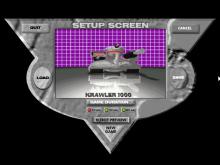 Maabus 1995 Action adventure
If only the reality of gameplay in Maabus could live up to it's incredibly well done hype, the game would be a classic, sitting on the shelf of every adventure gamer ever to lift a mouse. Unfortunately, the game falls far short of the glitzy advertising campaign that accompanied it when released in 1995. The story is fairly simple. You've been employed by the US Army to investigate the disappearance of a twelve man special operations force sent to a tropical island, Aloratora, about 1500 kilometers southwest of Hawaii, and to find the source of a mysterious form of radiation...
---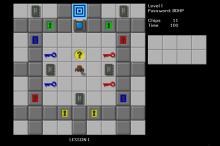 Tile World 2001 Puzzle
Tile World is a superb freeware "emulator" of Chip's Challenge, a classic tile-based puzzle game reviewed elsewhere on this site. If you have never played the original Chip's Challenge, read my review of that game first for more detailed information. Tile World, in addition to bringing the game to modern OSes, allows you to play user-created levels, and provides game-saving features, customization, better graphics, and other options that modernize Chip's Challenge for a new generation of gamers. This download, courtesy of the Chip's Challenge Corridor, features several bug fixes as well as 149 fanmade levels together called "Chip's Challenge Level...
---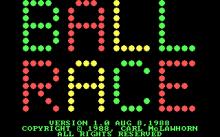 Ball Race 1988 Arcade action
A unique CGA 4-color racing game where you control a ball that races on a futuristic racecourse filled with floating "dummy" balls to avoid. Your top speed is affected by the amount of energy you have, and bumping into dummy balls or other competitors negatively affects your energy level. The game features up to three other competitors, either computer AI or a human opponent via modem. You can bounce into "fuel" balls to recharge your ball, and lay "mine" balls to damage the energy levels of your competitors. (Mind, they can do the same to you). ...
---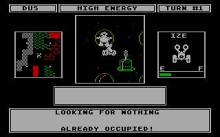 Robot Rascals 1987 Strategy
Don't know exactly what to do in this game. You can drive with a robot across some plane. It is turnbased and playable upto 4 players. ...
---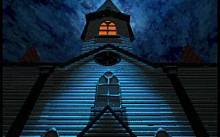 Legacy: Realms of Terror, The 1992 Adventure
First of all, The Legacy: Realms of Terror is a tough game. It's so hard you might want to give up on it after playing for a while. In fact, if you're looking for some quick hack 'n slash fun, skip this game! Shoo, be gone with you! However, if you give it a chance, Legacy turns out to be a challenging game with a decent plot and lots of tension. It starts out rather cheesy: you have inherited a huge mansion, the previous owner of which died in very mysterious circumstances. Moments after entering the house, the front door is...
---