Old-Games.com: 10,000+ Games to download
Search a Classic Game: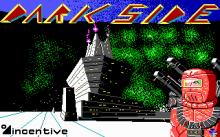 Darkside 1988 Arcade action
After the success with Driller, Incentive continued to improve its 3D Freescape™ engine with this fun sci-fi action/adventure set on planet Tricuspid. To prevent the destruction of your world Evath, you must cripple a huge laser device by destroying all its Energy Collection Devices (ECD). Gameplay is a blend of action and puzzle-solving, as you must figure out which ECD to destroy, in what sequence, and within a time limit. The puzzles are better than Incentive's previous games as they are physical puzzles integrated into the 3D gameworld, and the landscape is much more diverse and hides many secrets. Highly...
---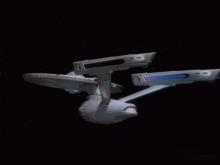 Star Trek: New Worlds 2000 Strategy
The Star Trek "genre" received a boost in the past couple of years, thanks to a couple of good games. Interplay and their software company 14 Degrees East released some Trekkie titles that influenced the popularity of the "genre" in the positive sense (such as Klingon Academy and Starfleet Command). Unfortunately, their attempt at 3D RTS will be remembered as a total failure. The story is pretty simple. The Romulans experimented with a new weapon, code named Shiva, in the Neutral Zone that divides the United Federation of Planets, Romulan Star Empire, and Klingon Empire. The problem arose when the Klingon...
---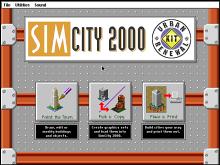 SimCity 2000: CD Collection 1994 Strategy
Develop and build your own city! This collection includes SimCity 2000, SimCity 2000 Scenarios Volume 1: Great Disasters, SimCity 2000 Bonus Cities and Scenarios, and the Urban Renewal Kit which allows you to build your own cities free of charge and them import them into the game! ...
---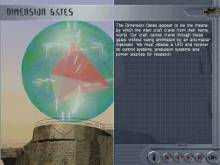 X-COM: Apocalypse 1997 Strategy
By the year 2084, only one city on Earth can support human life: Mega-Primus. The rest of the planet has been contaminated from past wars with aliens, resulting in an atmosphere filled with deadly toxins and a completely altered climate. Mega-Primus was built as the solution to this disaster, functioning as a self-contained city that would shield its people from the environmentally ravaged planet. While everything was peaceful for decades, recent increases in violence and crime suggest that something is wrong. If that weren't enough, sightings of UFOs have picked up and people are starting to flee to other colonies....
---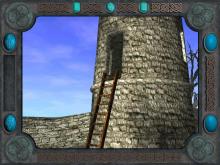 Celtica 1998 Adventure
When I played Celtica, it was a bit like walking in a cemetery. There is a cemetery in the game, but the whole game had that sort of a feel for me. The world of Celtica was deserted. The people had died. Celtica was lonelier for me than Myst. Even before I found the girl's diary and learned of the tragedy that had struck the little artist's colony, I had that sense of loss just by moving around the gameworld. I'm not sure of why this was. Maybe it was because Myst had more variety in the locations. Celtica was...
---
Paperboy 1988 Arcade action
Based on the arcade game, the object of Paperboy is to deliver papers to your customers while inflicting as much damage as possible to the houses of your non-customers. To make things more difficult, numerous obstacles get in your way including construction workers, rogue tires, skateboarders, dogs and cats, cars, and even the occasional tornado. ...
---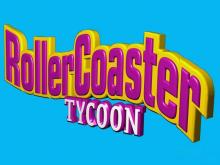 RollerCoaster Tycoon Deluxe 1999 Simulation
The main objective of this game is to choose, design, create and install a wide variety of roller coaster rides in your entertainment park. Your designs and layouts must be well thought out, as you must also get as many people to visit your park as possible. The more ingenious, innovative and scary the rides you put in, the better business (higher park value and overall profit) will be for the park. "Build it, and they will come," is an applicable phrase. One could argue that Railroad Tycoon and its sequel Railroad Tycoon II are the ultimate digital train sets for...
---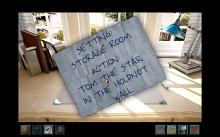 Nancy Drew: Alibi in Ashes 2011 Adventure
Spunky teenage super sleuth Nancy Drew finds herself on the wrong side of the law when she is blamed for burning down the River Heights Town Hall in Alibi in Ashes. All the evidence and town gossip points to the young detective, so it's up to players to join Ned, Bess, George, and Nancy as they search for clues, interview suspects, and use police forensics to review evidence. Gamers might also witness a love connection, as the extreme circumstances bring Ned and Nancy closer than ever. ...
---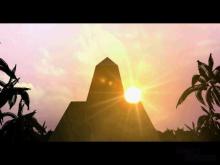 Egypt II: The Heliopolis Prophecy 2000 Adventure
Get ready for more 3D panoramic adventuring set at the cultural peak of the ancient Egyptian culture. While the story is not a direct sequel to Egypt 1156 B.C.: Tomb of the Pharaoh, Egypt II: The Heliopolis Prophecy continues the journey through historical Egypt. As Tifet (aka Nefermaat), a young priestess and healer, you explore the City of the Sun, Heliopolis, in a quest to save the land from a horrifying epidemic. In this one-player adventure, you gather clues and items in an attempt to find a cure for a prophesied disease, mostly from a first-person perspective. Several options include a...
---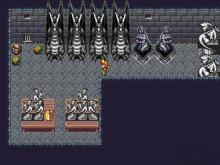 Laxius Power 2 2003 Role playing
A great sequel to one of the best freeware console-style RPGs, Laxius Power II is even larger and more polished than Laxius Power, the prequel which was already an epic-sized RPG. Everything that was great about the first game has been improved and magnified in this one: a bigger gameworld, more subquests, better graphics, and more interesting NPCs than the original. Yoi can now control all 4 heroes of the saga, each of whom follows his or her own agenda throughout the game. Fans of the original game will note right away that the graphics is much better. There are now...
---