Old-Games.com: 10,000+ Games to download
Search a Classic Game: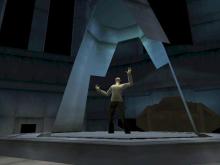 Hulk 2003 Arcade action
Marvel's muscle-bound monstrosity stars in this PC game, based on locales and characters from Ang Lee's 2003 feature film rather than the comic book series. Playing the role of Bruce Banner and his enraged alter ego, players must fight a number of mutant enemies, avoid military pursuers, and smash through a variety of interactive objects while navigating the 3D world. ...
---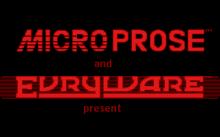 Ancient Art of War in The Skies, The 1992 Strategy
After naval combat, the second sequel to The Ancient Art of War is all about aircraft combat in World War I. It is a real-time strategy game in nature, and most of the time is spent on the overhead map. Here players plan their strategy and set the goals and routes for their aircraft. There are various statistics which are affected by the happenings on the battle field, e.g. destroying factories lengthen the time the enemy can get new aircraft. Overall the game features many real and fictional campaigns, as well as an editor to create more, with the winning...
---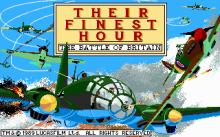 Their Finest Hour: The Battle of Britain 1989 Simulation
The second of Lucasfilm Games' air combat simulations and follow-up to Battlehawks 1942, Their Finest Hour recreates the Battle of Britain during WWII in the summer of 1940. Players can fly both for the German Luftwaffe and the British Royal Air Force. On the British side, two planes are available: the Spitfire and the Hurricane. For the Germans, there is the fighter Bf 109, the heavy fighter/fighter bomber Bf 110, the infamous Ju 87 Stuka dive bomber, and the three light/medium bombers Do 17, He 111 and Ju 88. Next to training missions for every plane, there are several historical combat missions to...
---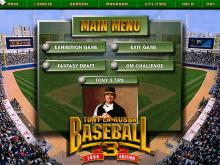 Tony La Russa Baseball 3 1995 Sports
The third edition of the Tony La Russa baseball computer franchise features a Major League Baseball Player Association license, several modes of play, and a point-and-click interface. Players can engage two MLB clubs immediately through the Exhibition Game mode, conduct a fantasy draft, or test their skills as a general manager over several years by taking the GM Challenge. Full motion video features La Russa discussing 31 topics in Tony's Tips, and "The Making of Tony La Russa Baseball 3" features various aspects and videos of the process of game design by developer Stormfront Studios. Features in the game include a...
---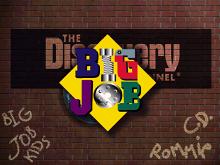 Big Job 1996 Educational
Build'em! Drive'em! The biggest, coolest trucks around. Welcome to Big Job! You're in charge as you enjoy a world of action-packed construction, farming and fire rescue adventures. Get behind the wheel of a Big Rig that you drive! Lots of fun to build on! Construct your own city, build your own vehicle. Come on aboard, just make sure you have plenty of fuel. ...
---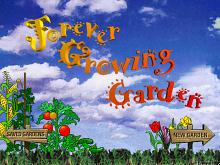 Forever Growing Garden 1993 Educational
Some hardware companies often published their own games in order to bundle them with their hardware (when they couldn't get enough big-name games to sign with them). This is one such product. Forever growing garden's gameplay consists of selecting seeds, etc. and taking care of them in order to later sell your crops on the market and flowershop (were you can also make flower-arrangements, etc.) the game is aimed at kids, so everything from the interface to the objectives are kept very simple and straight-forward. Also the game is filled with hot-spots that start animations or sound effects. ...
---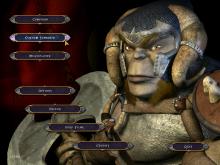 Kohan: Ahriman's Gift 2001 Strategy
Kohan: Ahriman's Gift is a prequel to Kohan: Immortal Sovereigns. Although it could have been just an expansion, you won't be disappointed with the new units and maps. As Roxanna Jovidan, part of the Ceyah, you've been trapped in an amulet for six long ages, continuously waiting and becoming angrier as time dragged on. Now Roxanna wants nothing more than to please her lord and master Ahriman and be co-ruler of Khaldun, armed with the best armies and a need for vengeance. The balance between combat and economics is both subtle and complex, and features the solid gameplay of the original....
---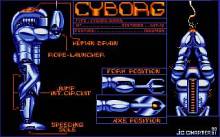 Metal Mutant 1991 Arcade action
A difficult side-scrolling action game, Metal Mutant is similar to Sierra's Thexder in that it allows you to transform at any time into three different robot forms, each with its own weapons. The range of combat moves and weapon choices are far greater than an average action game, as you can use torpedoes, axes, rope, tooth, and even a remote-controlled flying robot. Although billed as another action/adventure, it's really just an action game, although a very good one. ...
---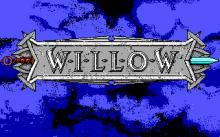 Willow 1988 Arcade action
Willow is an oldie action game based on LucasFilm's fantasy movie of the same name starring Val Kilmer. Not a classic, but an interesting movie conversion with some nice ideas. The game faithfully follows the movie's script, casting you as Willow, a gnome who is assigned to protect a baby destined to end the black magic reign of evil Queen Bavmorda. The game consists of five parts, all of them being completely different mini action games. The plot progresses via cut-scenes that are shown between these segments. Sadly, none of these sub-games is executed well enough to capture anyone's interest. Technically,...
---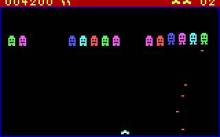 Round 42 1986 Arcade action
One of the best Space Invaders clones ever made, Round 42 is also one of the first freeware games I really like. The name comes from the fact that there are 42 rounds of battle against invading alien spaceships. The game is very easy to learn: you move by pressing the arrow keys on the numeric keypad, and attack by pressing the F1 key (to fire normal bullets) or the F2 key (to fire a special weapon called the phasor). Your ship has a limited number of phasor charges, which are shown as lightening bolts next to your score near...
---