Old-Games.com: 9000+ Games to download
Search a Classic Game: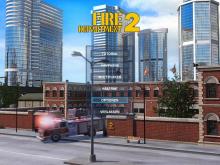 Firefighter Command: Raging Inferno 2004 Strategy
Lead a team of dedicated firefighters as you make life-or-death decisions while battling out-of-control firestorms in Firefighter Command: Raging Inferno. Spanning four campaigns consisting of 12 missions, your leadership skills are put to the test as you command eight highly specialized units, including paramedics, dog handlers, and approach units. As the situation gets hotter and more tense you can send in any number of emergency units to fight the blaze including helicopters, foam tankers, airplanes, and more. In all, over 40 firefighters and vehicles are at your disposal, and players can halt the fiery devastation by joining forces with up...
---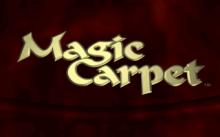 Magic Carpet 1994 Arcade action
Bullfrog's innovative Magic Carpet combines elements of a first-person shooter, a combat flight simulation, and a real-time strategy game. The player takes the role of a wizard's student, who must save the world when his master is stolen away by an evil dragon. This hero apprentice travels on a magic carpet, and uses a variety of spells to claim territory and rid the land of danger. The magic carpet can fly in any direction as the player battles enemy soldiers, enormous worms, angry dragons, and more. Defeated enemies leave balls of magic energy behind, which may be claimed and collected...
---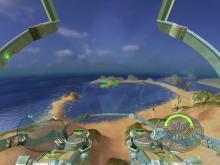 Yager 2003 Arcade action
This action-oriented flight combat sim puts players in the cockpit of the futuristic fighter ship Sagittarius, to defend Earth from a deadly threat. Controls are fast and forgiving, as one might expect from a high-tech craft, and players are encouraged to use the terrain to their advantage -- flying low through canyons to avoid detection, for example, or weaving through a jagged mountain range to shake an enemy pursuer. The game's main campaign is titled "The Yager Missions," and is designed to offer an onslaught of high speed, low altitude dogfighting challenges. Aerial Strike: Low Altitude -- High Stakes features...
---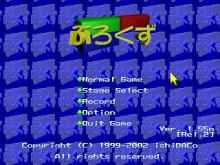 Burokuzu 2002 Arcade action
Another Breakout clone and while it isn't anything special in gameplay or graphics it does have its few moment especially regarding some of the in-game features as I haven't seen some of these features in any other Breakout clone including the original game. The actual game is simple and you will most likely already know it if you are familiar with Breakout, Arkanoid or similar games. You have clear the screen of blocks with a small ball which you hit with a bar that you can move to the right and left. Like other Breakout game you can get additional help...
---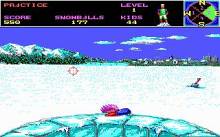 Ski or Die 1990 Sports
This game actually is a collection of a few wintersports. Downhill skiing, snowboarding, snowball fighting and more! You will have to train very hard and later on, you can challenge your friends to beat you. With a nice multiplayer mode and very nice sports to perform, this game is actually one that may have caught you playing alot, a few years ago. It's always been rather known and I think I really know why that is. It's a very good game with great fun aspects, kids will get a laugh and some challenge, their parents will get a few months of rest. Unless...
---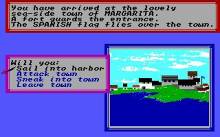 Pirates! 1987 Adventure
Take on the life of a buccaneer in the golden age of Caribbean Piracy! This game lets you choose from 6 different "ages" (for example, "The Silver Empire" from 1560-1600, "War For Profit" from 1640-1660, etc.), one of 4 nationalities (English, French, Dutch, Spanish), 4 difficulty levels, and one of 5 special abilities (skill at fencing, skill at navigation, etc.). Nine different types of ships were represented. The goal of the game is to retire with as much gold and land as possible, as many ranks/titles as possible (Colonel, Admiral, Marquis, Duke), and a wife. Finding long lost relatives helps...
---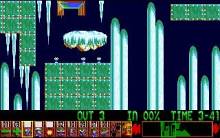 Lemmings: Oh No! More Lemmings 1993 Amiga
Never has a game been so aptly titled. Barely has the world settled down and stopped wibbling over the software phenomenon that was Lemmings, than Psygnosis release a further 100 levels. New traps, new layouts, new strategies. And again, the world puts on a blue jumpsuit and goes "Wibble". Well, to get this out of the way, this is not Lemmings 2. Not in any way, shape or form. No no Nanette. It's merely another 100 levels for the original. There's no new lemming skills, no new sprites or anything like that. It's only to keep you knee-deep in Lems until...
---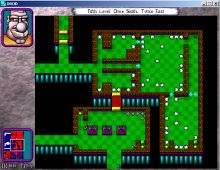 Caravel DROD 2002 Puzzle
Caravel DROD is a superb - and free - updated remake of the maddeningly addictive Deadly Rooms of Death (aka DROD). For a description of what DROD is, read the review elsewhere on this site. This new 2002 version includes all the levels from the original game, plus many new features including: the ability to restore a game from any point you have already been to, at any checkpoint you have stepped on in the room; new SVGA graphics; new sounds (including my favorite "splat" sound); the ability to record and replay demos. Although it does not contain any new levels,...
---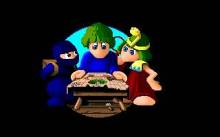 Lemmings Chronicles, The (a.k.a. All New World of Lemmings) 1994 Puzzle
The Lemmings Chronicles: A New World of Lemmings is the third release in Psygnosis's puzzle series. It was developed by DMA design, like its predecessors. Following lemmings games were not. It was released in 1994 for Windows. When Lemmings 2 left of, twelve tribes of lemmings had escaped from Lemming Island, with the user's assistance. Three of these tribes are featured here in The Lemming Chronicles: the Egyptian Tribe, The Classic Tribe, and the Shadow Tribe. Each tribe has vacated the flying ark that was used to escape from Lemming Island, and have landed on islands of its own, which need...
---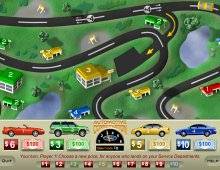 Automotive Conservation 2001 Strategy
Automotive Conservation is an interesting but far too simplistic computer board game designed to promote auto maintenance. Up to 4 players take turns rolling die and move their cars around the gameboard, paying fees to other players who own the dealer they stop at. Each player sets the fee he/she would like to charge other players, but there is not much strategic decision to make otherwise. You can choose whether or not to pay state fine whenever you get stopped with one, but it is more of a matter of how much money you have left than a complex decision....
---