Old-Games.com: 10,000+ Games to download
Search a Classic Game: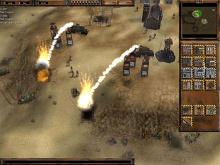 War Times 2004 Arcade action
World War II has been used extensively as a setting for action games. In fact, many of the top games in the genre are set during WWII. However, WWII real-time strategy games have been a lot fewer and far between. What's more, most of these games have not been very good. It could be that the conflict does not make a good setting for RTS games. Or it could be that the developers of these games aren't really trying, instead relying on the setting to carry a weak strategy game. This latter point seems to be the case with War...
---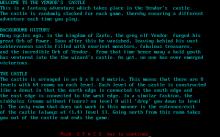 Amulet of Yendor 1985 Role playing
Amulet of Yendor is a cheap rip-off of Rogue, included as part of Keypunch's Swords and Sorcery package. The plot is straightforward: go into a castle to retrieve the magical Orb of Yendor. Anyone who has played Rogue (or later derivatives like NetHack) will immediately recognize the name Yendor and gameplay elements, although Amulet of Yendor does have some interesting features that are not commonly seen. These include the ability to transport (once you find the RuneStaff), gaze into the crystal ball (50% chance of seeing the truth), and using a lamp (allows you to look into one adjacent room)....
---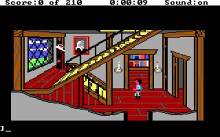 King's Quest 3: To Heir is Human 1986 Adventure
In a departure from its predecessors, King's Quest 3 does not focus on King Graham. Instead you play a boy named Gwydion, who was kidnapped as a child by the evil sorcerer Manannan. Needless to say you must manage to escape from life as his slave ... and you must do it quickly! Manannan has had two slaves before you; both were killed when they turned 18, and guess how old you will be very soon. You must explore every corner of the house in search of forbidden knowledge that will help you get away from the sorcerer. This may sound...
---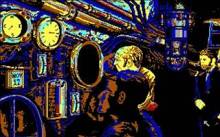 20000 Leagues Under the Sea 1988 Adventure
Based on Jules Verne's classic sci-fi story of the same name, this game faithfully captures the atmosphere and plot of the novel despite simplistic puzzles and banal dialogues. However, there are a few plot twists to keep fans of the novel curious to the end. Features some of the most obscure and convoluted puzzles that would become one of Coktel Vision's legacy. ...
---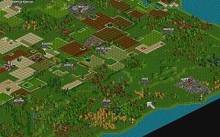 Transport Tycoon Deluxe 1995 Strategy
Chris Sawyer belongs in the pantheon of British games developers. Most of you people will remember him as the brainchild of the uber-successful Rollercoaster Tycoon, a game which belongs in my hallf of fame... even if I never bothered to complete it. Transport Tycoon however remains a classic in the management genre before developers like Monte Christo decided to flood the market with derivative rubbish. Essentially, Transport Tycoon gives you either a random map to improve or a few ready-made scenarios increasing with difficulty, using past present and future transport technologies. Although the AI is nearly all the time laughable, there...
---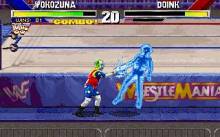 WWF Wrestlemania: The Arcade Game 1995 Sports
WWF WrestleMania: The Arcade Game lets you dance on the mats with eight of the biggest names in professional wrestling. Fight as or against digitized renditions of Bam Bam Bigelow, Doink, Brett "Hitman" Hart, Lex Luger, Shawn Michaels, Razor Ramon, Undertaker, and Yokozuna with hopes of winning the Intercontinental Title or the World Wrestling Federation Title. Intercontinental mode consists of four one-on-one bouts, a series of one-on-two matches, and a championship one-on-three bout. WWF title action features two-on-one bouts against all the other wrestlers, a series of three-on-one bouts against all eight wrestlers, and a special Royal Rumble match to end...
---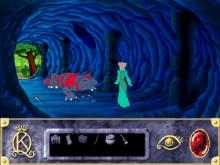 King's Quest 7: The Princeless Bride 1994 Adventure
Queen Valanice of Daventry has always thought that getting married would be the best course of action for her daughter Rosella. However, the young princess seems to be more interested in adventure, recklessly following a mysterious magical creature into a whirlpool that eventually transfer herself and her mother to another world. The two end up in different parts of a land known as Eldritch, with Rosella being transformed into a troll. They must find each other and eventually defeat an evil sorceress who plots to ruin the land. Like its predecessors, King's Quest VII is an adventure game primarily based on...
---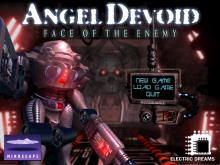 Angel Devoid 1996 Adventure
Angel Devoid is a futuristic first person adventure coming on 4 cd's, featuring more cinematics than gameplay. You walk around like in the 7th Guest, with little walking animations between two places. The game plays in 3032 in a futuristic city named NeoCity. The storyline is very complicated and is all about the evil person Angel Devoid. The game also contains some very bloody action scenes in it. ...
---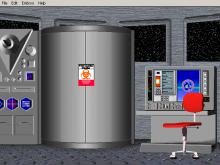 G-Netix 1995 Simulation
G-Netix allows to participate in growing of a human embryo. By affecting environmental conditions (oxygen, pH, hydrogen levels) and changing the gene structure itself it's possible to observe the growth of a single cell into a complex organism. Each action evokes a response from an embryo, ranging from death to unusual mutations (i.e. a simple change in chromosome chain may develop insect-like eyes). The player is a scientist who is circling the earth in a space laboratory. During the journey, a deadly virus hits earth and wipes out the entire human population in a few days. With no one left, it...
---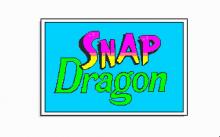 SnapDragon 1992 Educational
SnapDragon is a good collection of open-ended activities that facilitate early larning for toddlers/preschoolers. Friendly Snap Dragon and his pal Teddy will escort your child on a tour of exciting, animated places. Sleep under the stars. Have fun on a farm. Explore outer space. There are no right or wrong answers, no words to read and no points to earn. The game focuses on creative learning and fun, with bright, attractive VGA graphics. The game helps develop early-learning skills for math, science and reading. Your child will learn to arrange animals, toys and shapes by size, use, color and more,...
---