Old-Games.com: 10,000+ Games to download
Search a Classic Game: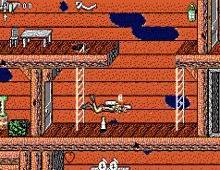 ScubaVenture 1993 Arcade action
ScubaVenture is a fun, early Apogee platformer by George Broussard that relates to id's blockbuster Wolfenstein 3D in an interesting way. Here is the lowdown from Lon Matero's superb Apogee Page: "Apogee's Vice President George Broussard wrote a game for Softdisk under contract called ScubaVenture, which was published as part of a defunct monthly game disk subscription from Softdisk and also sold as a stand alone item. ScubaVenture came about when Scott Miller, intrigued by id Software's Catacomb 3D, wanted to contract id to make a 3D shareware game for him. id was reluctant, instead intending to make another Commander...
---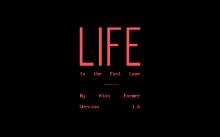 Life in the Fast Lane 1989 Simulation
This game, offered in Big Blue Disk #28, is a simple implementation of John Conway's Game of Life, a mathematical diversion which simulates artificial life by applying a simple algorithm to an array of cells. This particular version allows the user to manually or randomly create a pattern and then watch it evolve in real time or step-by-step using either the classic algorithm or what it calls the 3-4 variant. ...
---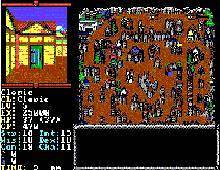 Hillsfar 1989 Role playing
A fun RPG with lots of neat arcade sequences (e.g. horseback riding, lockpicking, arena fights), this game once again proves that Westwood didn't become one of the greatest computer game companies from sheer luck. Although not a full-fledged RPG, it's a fun diversion set in the D&D universe. You'd have to be somewhat good at action games though, since you'll definitely need reflexes for this one. Aside from vibrant graphics and many sub-plot for each character class, the lock-picking interface in this game is the best I've seen. ...
---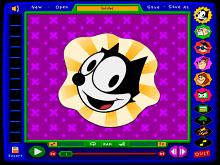 Felix The Cat's Cartoon Toolbox 1995 Educational
This CD-ROM application allows people to create their own Saturday morning cartoons. The character Felix the Cat was licensed from Felix the Cat Productions. The characters were based on the 1950s version of Felix with The Professor, Rock Bottom, Poindexter, Master Cylinder and Vavoom. These are cartoons that show the full extent of how the program functions with a finished product. One is semi-finished, as it is used by the manual as a tutorial to instruct the user on the use of the program. Once the mini-toons are viewed, the only thing left is to create your own cartoon. To...
---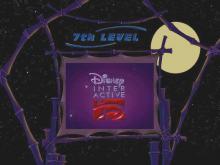 Disney's Timon & Pumbaa's Jungle Games 1995 Arcade action
Timon & Pumbaa's Jungle Games is geared toward the younger kids, but has more than enough fun and entertainment for gamers of all ages. When you first begin the game, you're treated to a fantastic introduction starring, of course, Timon and Pumbaa. They take the player to their Jungle Arcade where there are 5 games available for play. Most of the games are familiar adaptations of older arcade hits. With fancy graphics and humor only Disney could think of, each game is a joy to play. The main menu is where the adventures begin. The menu is crawling with animals and...
---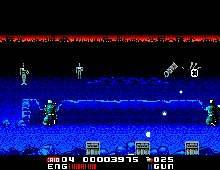 Terminator 2 1993 Arcade action
One of two games based on the hit movie Terminator 2, T2: The Arcade Game is a sub-standard Operation Wolf-style first-person shooter that offers a few hours of mindless fun but little else. All you do is shoot endless hordes of invading, pixellated robots that advance in droves, not unlike Space Invaders of yore. There are some surprises along the way, such as power-ups you can shoot at to get more powerful weapons, but the game is essentially the same on every level. There's not much more I can say about this simplistic game, except that for all its mindlessness,...
---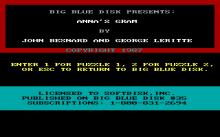 Anna's Gram 1987 Board
This game was a recurring feature on several of Softdisk's disk subscriptions; each time it appeared on a particular platform, it contained different puzzles. It's a combination word game/sliding tile puzzle in which letters must be manipulated and rearranged within a constrained area in order to spell out words. Several words can be worked on simultaneously, and the letters that appear in the last word of each set are determined by the positions of the letters in earlier words. ...
---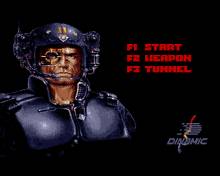 Narco Police 1990 Amiga
Robocop meets James Bond in this horizontal/into the screen shoot 'em up. Drug barons are holed up in an island headquarters and you must lead three squads of Narcotics Police (Narcos to their chums) in an attempt to flush them out and then flush them away. Since the drug dealers have invested 500 million dollars in their security, they are unlikely to be impressed by a copper with a truncheon and a prewar Webley. Fortunately, you have a selection of weaponry that would be the envy of many modern armies. As well as great firepower, success demands more than a tadge...
---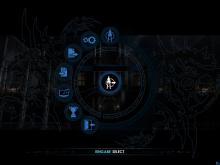 Tomb Raider: Underworld 2008 Action adventure
Following the franchise's legendary return to success under the direction of Crystal Dynamics, Underworld, the studio's sophomore production with Lara Croft, aims to maintain the high level of solid, free-flowing action that reinvigorated the series, while bringing back more of the spooky exploration and challenging jumping puzzles that helped define the classic Tomb Raider games of the late '90s. Developers strove to create a smooth-moving, contextually integrated character. Motion-capture technology is used for the first time in the series, with the 3D recordings of a world-class gymnast bringing Lara's jumps, flips, and kicks to life. In all, Lara's movement throughout the...
---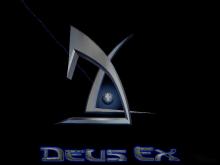 Deus Ex 2000 Role playing
Welcome to a world overwatched by a totalitarian government that no longer tries to hide its ubiquitous reach into all avenues of civilised life. Bordered by never-ending skyscrapers that cloud the world in a sunlight-choked gloom, the rich get richer while the poor etch out a miserable existence between power-mad conglomerates and broken politicians. Gangs wage war on the streets, battling endlessly for scraps of abandoned industrial estates or ruined homes whilst terrorist organisations enjoy free roam beneath the prosperous cities dominated by wage-slaves and executives. The heavy thumping of an automated robot's footsteps reverberates in dead alleyways, a grim...
---