Old-Games.com: 10,000+ Games to download
Search a Classic Game: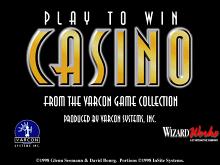 Play To Win Casino 1998 Strategy
No gimmicks to get in your way. Just fast, responsive, highly-realistic casino action. And, all of the gaming rules, odds, house edges, and payouts are exactly the way they are played in Las Vegas. ...
---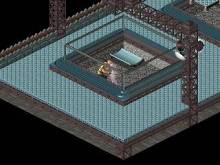 Little Big Adventure 1994 Adventure
One of the most unique arcade/adventure games ever made. The animation is just fantastic and very funny as well. The way this whole game is animated is really great and even if the game wasn't good (the game is good) it would still be fun to look at. Especially when you run into a wall or something similar. The story in the game is quite simple. You have to rescue your girlfriend because evil elephants (yes I said elephants) have captured and imprisoned her. You will have to find the way to get her back as soon as possible. The best...
---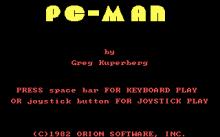 PC Man 1982 Arcade action
A fairly faithful reproduction of the classic Pac-Man arcade game, considering its age and use of CGA graphics. As ever, the main character moves through a maze collecting dots and avoiding ghosts, using power pills for a chance to kill the ghosts for points. ...
---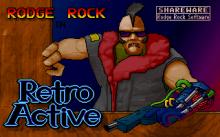 Rodge Rock In Retroactive 1995 Arcade action
Side-scrolling shooter. You are Rodge Rock and must collect power-ups and shoot everything in sight. ...
---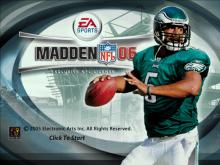 Madden NFL 06 2005 Sports
There was a huge stink earlier this year (2005) when EA Sports and the NFL entered into an exclusive licensing agreement, shutting out competitors like the ESPN 2K series and making the Madden series the only licensed NFL game left standing. PC gamers, however, took the news pretty much in stride. Unless you count text simulations like Front Office Football, Madden has been the only NFL game in town on the PC for years. Thankfully, this year's PC game is a solid one, and while the feature sets of the console and PC versions of Madden NFL 06 are very...
---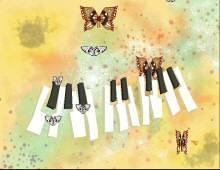 Piano 2004 Educational
Piano is a great and relaxing music application coded by Luis Romero. The "game" is basically an interactive piano - you can play and record songs for playback later. What sets Piano apart from other interactive music programs is the amazing artistic value: there are two main graphical 'themes' in which you can create music: "real world" and "fantasy." Each theme has its own graphical backdrops, along with many "scripted" animations that enhances the atmosphere tremendously. You might see several butterflies fly across the screen to perch on piano keys while you are composing music, or watch the day turn...
---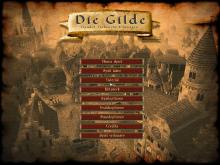 Europa 1400: The Guild 2002 Strategy
The Middle Ages, or the Dark Ages as they are also known, represent a less than thrilling period in European history. Constant wars, plague, poverty and mass religious fervor, are some of the chief reasons why this period is so unpopular today. Hell, I think there isn't a person alive, except for a few mass murderers and lawyers that would be willing to go back to that age. However, even then people had to work and mingle with the "in" crowds to move up in the world - just like they do today. That seems to be the basic premise...
---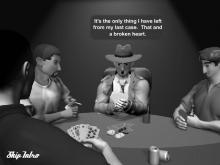 Goat in the Grey Fedora, The 2005 Adventure
Nick Bounty is back in this sequel to the successful independent adventure game of 2004 called A Case of the Crabs. Staying true to the style of its prequel, the Goat in the Grey Fedora is entirely in black and white, with an atmosphere that will remind you of the Noir films of the 1940's and 1950's, while using the same Flash-based engine as its predecessor. However, the game also sports a significant number of improvements over the previous installment. The first enhancement that you will notice is the graphics. While the original game was completely in 2D, The Goat in...
---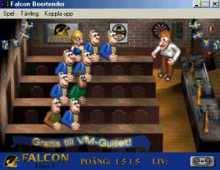 Falcon Beertender 2000 Non-English
Yes folks - this is good ol' Tapper. The old game you might remember from your C64 - or maybe even from your old XT. The concept is still the same - you're a barkeep' and have to serve beer to your customers who get angry and start moving towards you till they finally get their beloved beer. If they get it early enough they will just leave - if not they will slide their glass back and want more beer. Do not break any glasses or you are out! The levels get harder as more people come and want...
---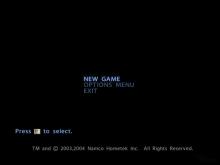 kill.switch 2004 Arcade action
kill.switch was originally released on the Playstation 2 to some decent critical acclaim. It can best be described as a third person cover and gun shooter, with a heavy leaning towards an arcade-style ease of use and playability. So how has the switch to the PC been made? Pretty damn well it seems. This is a Playstation 2 game, and nothing less than a radical code and content overhaul was ever going to make this game look like the best of its PC counterparts. The level design is probably the chief villain here - the architecture is far too cubic and...
---