Old-Games.com: 10,000+ Games to download
Search a Classic Game: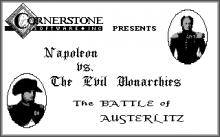 Battle of Austerlitz, The 1989 Strategy
An early computer wargame that depicts one of Napoleon's most famous battles, The Battle of Austerlitz is an innovative game that boasts real-time play and an easy-to-use interface. But like the authors' previous game Borodino: 1812, it is marred by superficial gameplay: ahistorical, arcade-style "tank rush" tactic is required to win, rather than any real military acumen. Fun for a while, but has very little replay or long-term play value. Worth a look if you are interested in the era, or collect wargames in general. For a much better treatment of the war, though, try other wargames such as Talonsoft's...
---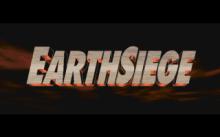 Earth Siege 1994 Arcade action
Earthsiege is one of the best 3D giant-robot games ever released that sadly faded into oblivion beside the better-hyped and (deservedly) higher-rated Mechwarrior 2 from Activision. Still and even though it doesn't feature all the famous mechs from FASA's Battletech universe, with excellent graphics and good one-player campaign mode. All in all, it's an excellent 3D action game with an intriguing plot, many types of mechs to control and fight, and furious cockpit action. ...
---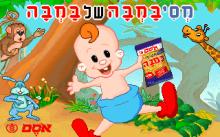 MsiBamba Shel Bamba 1996 Arcade action
MesiBamba Shel Bamba was released as part of a marketing campaign for the Israeli snack Bamba. The player is cast as the snack's baby mascot. His objective is to collect the Bamba snacks scattered around the Jungle and deliver them to the animals, while avoiding various obstacles such as cliffs and puddles. The game features a single course and three difficulty levels. ...
---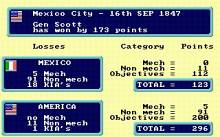 Halls of Montezuma 1990 Strategy
Last in the celebrated series of wargames based Battlefront, SSG' revolutionary game engine which was released on Apple II and Commodore 64 only. Like other games in the series, Halls of Montezuma features corps-level combat and proper use of the chain of command. The AI, however, is disappointingly weak, especially considering that it is usually SSG's hallmark in their games. As veteran wargame designer M. Evan Brooks points out in his synopsis, Halls of Montezuma covers '...the history of the U.S. Marine Corps, most of the scenarios herein covered the 20th century. However, the initial scenario (Mexico City) did cover...
---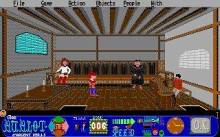 Lord Avalot 1994 Adventure
We write the year of our Lord 1179, at an island off the coast of Lleyn Peninsula, Gwynedd, Wales. It's the island Ynys Enlli, better known as Bardsey. During a game of ha'penny, the king of Bardsey, sir Gerald Winterwater, is disturbed by Baron Michel du Lustie. He comes to claim princess Geida l'Eau-d'Hiver's hand. The king, being not too fond of the intrusion at a particularly important moment in his game, denies this request. Upon that, Baron du Lustie kidnaps princess Geida (after she knocked down some of his knights) and demands ?50 ransom. The king sends a letter to...
---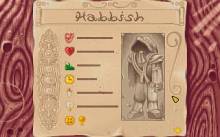 Diggers 1994 Puzzle
Diggers is a Lemmings-style puzzle game where you command five alien miners ( from a choice of four clans ) and various gadgets to dig for treasure. The game is divided in excavation areas. Each area has a set amount of money you must raise before moving into the next one. To do so, you must sell your collected treasure to the bank. You select your "Diggers" by clicking on them with the left mouse button, and making them do a desired action by right-clicking on the screen and choosing from a icon menu. Each clan has different characteristics and stats: for...
---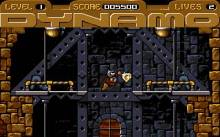 Captain Dynamo 1993 Arcade action
Captain Dynamo was the biggest hero in his days. Now, he is retired and dreams about the time when he was the nightmare of every villain. So when the insanely evil genius Austen van Flyswatter steals a huge load of gems, retired Captain Dynamo sees an opportuniy to once again save the day! Digging up his old costume, he heads towards Van Flyswatter's castle to retrive the stolen goods. What seemed to be a fairly straightforward task, turns really ugly when it becomes apparent that the evil madman has placed deadly traps all over his home. This game, produced by...
---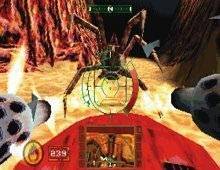 Blam! Machinehead 1996 Arcade action
Blam! Machinehead is basically a normal 3D shooter where you shoot enemies and explore the futuristic, barren wastelands and abandoned factories and such as you try to save the world. The player controls Kimberly Stride, who is a scientist. She has to save the world from bad DNA that is slowly "eating" everything away. As a player, you control this hovercraft-thingy which was designed to be a safe vehicle to be in while travelling through this infested world. The game has nice 3D graphics and a very unique mood to it that separates it from the more common shooters. ...
---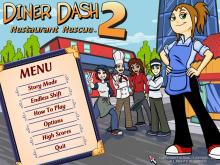 Diner Dash 2: Restaurant Rescue 2006 Arcade action
Flo is back in Diner Dash 2: Restaurant Rescue to help her friend Deb defeat the greedy business tycoon Mr. Big. His plans involve demolishing Deb's diner and building a Mega Multiplex Food Plaza. Players must get Flo through many levels at five themed restaurants while waiting tables, cleaning spills, and offering dessert. As in the original release, gamers can upgrade their restaurant with over 130 items including coffee, a mariachi band, and high chairs. Four additional patrons join the existing roster of customers that will frequent the eatery including gabbing cell-phone addicts and families with screaming children. ...
---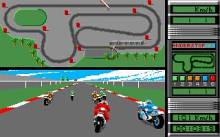 Grand Prix 500 2 1991 Simulation
Microids' Grand Prix 500 2 is a fun motorcycle racing game that boasts vibrant graphics and smooth animations that are better than average for its time. In many ways, the game feels like an update of Broderbund's 1987 SuperBike Challenge, in that it includes all 12 of the world's Grand Prix courses, as well as a 2-player hotseat option. The game does strike a territory of its own, though, with the overhead display of course map that makes it very easy to see your position in the race, as well as track layout. Unfortunately, this reduces the action display to...
---