Old-Games.com: 10,000+ Games to download
Search a Classic Game: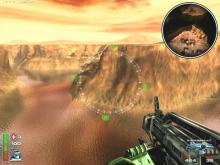 Breed 2004 Arcade action
It's probably not a good thing when the developers and publishers blame each other for creating an awful game, but this is exactly what happened with Breed. Once dubbed a Halo-killer, the first person shooter was marred with various problems that the developers (Brat Designs) claimed the publishers (CDV) added at the last minute. The publishers admitted to tampering with the game, but they said they improved the game from a nearly unplayable state. No matter who's to blame, this is far from the Halo-killer it was originally envisioned to be. Since the game inexplicably takes a few minutes to start...
---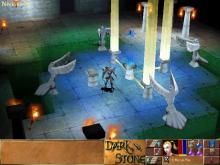 Darkstone 1999 Role playing
There is a surprising lack of games like Darkstone--games that are simple enough for the average gamer yet complex and immersive enough for a veteran RPG fan. Darkstone deposits the player in a mysterious fantasy world. Controlling either one or two characters, he or she must begin an epic quest to free the land from evil... Apparently, the Land of Uma (that would be the place where the game takes place) has had quite an interesting history. Thousands of years ago, the Primeval Battle took place between Life and Death. Though Life emerged victorious, Uma was left ravaged, decimated like a...
---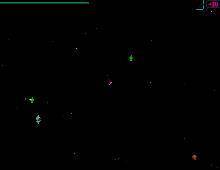 Obliterator (freeware) 1997 Arcade action
Obliterator is a fine, small and free 360 degree space shooter, with aim no more glorious than achieving a score as high as possible. Luckily, Obliterator plays well and fun indeed. By shooting multiple and distinctive types of enemies, such as the tiny Putput, the Blastor turret and cumbersome Robby the Robot rapidly, the player gains score multipliers. As the multipliers hit 100x, the player ship transforms in to a comet-like, flaming being, unable to shoot, but invulnerable and quite harmful to the enemy ships. A bonus stage, one might say. A new wave of aliens with reinforcements await as...
---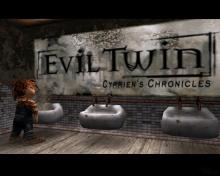 Evil Twin: Cyprien's Chronicles 2001 Arcade action
Through the rusting, buckled railings, beyond twisted, gnarled trees and air heavy with meandering leaves, a huge run-down mansion comes into view atop a hill. It is nighttime and a large storm hangs menacingly overhead, yet through the crashes of thunder and the pattering of rain on the sodden ground, a lonely piano can be heard picking notes out of the air. Upon further investigation, we notice we're moving towards an orphanage. Following the rain, our view proceeds down, into a drain, and from there into a bathroom. There is a child here. A boy. Still the piano plays. As...
---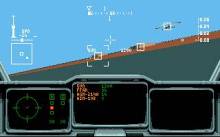 ThunderHawk 1991 Amiga
This game is quite similar to the Gunship series, but the simulator part is not as good as at Gunship 2000, because it uses only OCS graphics. It is a vector graphics based helicopter simulation, but it has great animated into at the begining, with digitalized speech! ...
---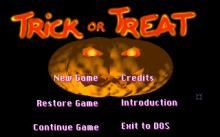 Trick or Treat 1994 Adventure
One of the most obscure adventure games ever made, Trick or Treat is a decent point-and-click adventure by Spanish developer ACA Soft. The plot is nothing special, but still a nice change from the typical save-the-world premise in most games. You play a young man who has just found a new job on October 31 after an "unfortunate" car accident: care assistant at an elderly home in Devillsville. After having your brand new car stolen in front of your very eyes by the current care assistant, you are soon given your first task: find five items required for tonight's Halloween...
---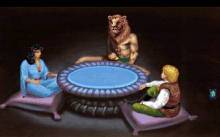 Quest for Glory 3: Wages of War 1992 Adventure
In the new episode to the series, the hero comes back from Quest For Glory 2 to the magical city of Tarna, inhabited by the fierce Lionataurs. What happens, is that he is transported to Tarna by a magical wizard, and that wizard tells him that he must save the land. So you kinda have to be a UN peacekeeper/hero and try to stop a massively-destructive war. Well, maybe not a UN peacekeeper, but close to one. If anyone remembers Rakeesh from QFG2, the wizard who transports you to Tarna is his wife. Tarna is a "big city", however its...
---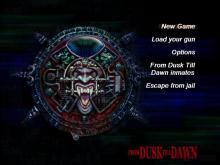 From Dusk Till Dawn 2001 Arcade action
From Dusk Till Dawn incorporates some innovations into the survival horror genre and, in general, gets a good many things right in presenting a more traditional idea of horror. Unfortunately, sloppy gameplay negates the gains made in development. Designer Hubert Chardot, creator of Alone in the Dark, infuses the somewhat stale genre with a new approach, by stripping the game to its bare essentials, not by adding elements that get in the way. The action is simple -- find weapons, then hunt down monsters and blow them away. No frilly, wacky puzzles to solve, no need to combine obscure items, find...
---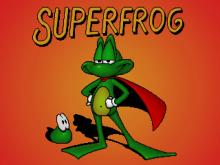 Superfrog 1994 Arcade action
Superfrog is a traditional jump & run platformer. You're - surprise - a frog. Your enemies are all animals - like bees, hedgehogs or snails. You have no weapons. The only way to kill the enemies is to jump on them. Every stage has a time limit. In this limit you have to collect a pre-determined number of coins. Each of the six worlds has four stages. Every stage has a password. After all you can type your name into a high score table. ...
---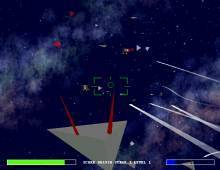 sion2000 2000 Arcade action
sion2000 is a neat 3D first-person space shooter from Japan. The objective is simple: shoot everything in sight. Although it's an arcade shooter, the control resembles a flight sim game in that pressing UP moves your ship down (i.e. "diving" down), and DOWN moves your ship upwards. Gameplay involves lining up the target crosshairs on the target, and fire when it turns green. The more you play, the more enemy ships will appear. Although the 3D graphics are not much more than polygons, their smooth animations do a good job of conveying space physics. You can also charge your weapon...
---