Old-Games.com: 10,000+ Games to download
Search a Classic Game: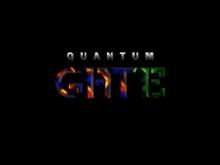 Quantum Gate 1993 Action adventure
Quantum Gate is an adventure game set on a distant planet, in which you are sent out to fight in a war with an alien race. Most of the game is played in a first person perspective, as you travel around your base and talk to other people. There are also fighting segments, done in FPS mode, in which you and your computer allies must battle alien soldiers. ...
---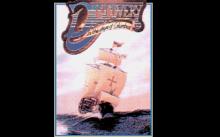 Discovery: In The Steps of Columbus 1992 Strategy
Discovery: In the Steps of Columbus is a real-time strategy game of conquest and exploration. The player assumes the role of a "conquistador" as he sends his fleet of settlers to different locations on any of the 6 available new worlds. Depending on the resources they find, they'll start developing advanced settlements and cities, which can be used to start trading efforts between the fatherland and the new empire. There are five other nations with their own colonies in each area though, so competition is fierce enough to require the game to feature a combat module. This also comes into...
---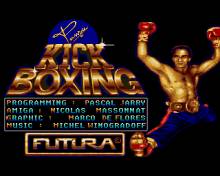 Panza Kick Boxing 1990 Amiga
Many people consider Panza Kick Boxing as one of the best fighting games ever made for Amiga. They are probably right since the competition didn't really bother much with making something better. Anyway, what does Panza offer? Aside from fun tournament mode and the option to play a two player game, PKB gives you something you have never seen before - programmable combat moves! There are 55 of them and you can assign 12 to your fighter by a simple customization tool. You can even swap them before a new fight! The tournament mode asks you to fight various boxers until you...
---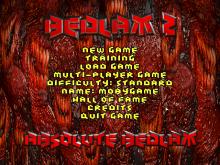 Bedlam 2: Absolute Bedlam 1997 Arcade action
It is half a year after the happenings in Bedlam where Major Kern defeated evil biomechs. Now they are back under the name Biomex and have important facilities under their control. Of course this has the consequence that the player uses Major Kern's combat robot to kill them all. Bedlam 2: Absolute Bedlam is an isometric shooter where the player basically explores big levels and shoots everything on his way. The controls are not too complicated: left mouse click to move and right click to fire. When enemies are killed they leave extras behind like ammo, shield energy or money. The...
---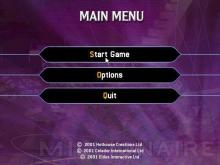 Who Wants to Be a Millionaire: 2nd Edition 2000 Strategy
Not a great deal has changed since the previous incarnation of the home computer version of Who Wants to Be a Millionaire, and the mechanics and playing methods remain exactly the same. The interface has been given a lick of paint, and the graphics have been sharpened up to offer a much slicker presentation than before. In addition to this, all the FMV in the game has been remade to include - hold onto your seats - a studio audience. That the audience are as well animated as Morph after a day on the bottle does nothing to either improve...
---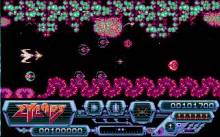 Zynaps 1988 Amiga
Just when I was beginning to feel that the left-to-right scrolling R-Type game format had been done to death, Zynaps comes along and proves me completely and utterly wrong by proving that there's still life in the age-old genre. Hewson's latest is one of the most colourful and certainly one of the most enjoyable shoot 'em ups yet to appear. If you can cast your mind back about nine months or so, you'll remember that Zynaps, programmed by Graftgold boys Dominic Robinson and John Cumming caused quite a stir on the 64 when it was first released, and scooped a...
---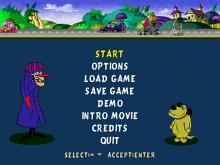 Wacky Races 2000 Simulation
Infogrames and Sheffield House teamed up to bring the classic 1960's Saturday morning cartoon series Wacky Races to the Dreamcast. Since I don't own a Dreamcast, I decided to do a little research to find out how Wacky Races was received by gamers and industry insiders. My findings showed outstanding grades for Wacky Races, often described as a zany arcade racer in the mold of Diddy Kong Racing or Mario Kart. With those comments in mind, I installed Wacky Racers with anticipation despite my previous experiences with console ports, particularly PlayStation games such as Resident Evil, Mega Man, Dino Crisis,...
---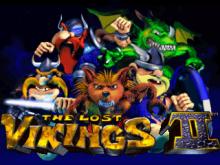 Lost Vikings 2, The (a.k.a. Norse By Norsewest - The Return of the Lost Vikings) 1997 Puzzle
This sequel to the very popular Lost Vikings sees the return of those three troublesome vikings. Erik the Swift, Baleog the Fierce and Olaf the Stout are once again trying to find their way home. They once again are flung through different eras of time and to find their way home must make their way through a number of game levels. In this platform game, the player alternates control between each of the vikings. There a objects to collect, chasms to jump, monsters to fight and elevators to navigate. This version also features two new companions, that on some levels take the...
---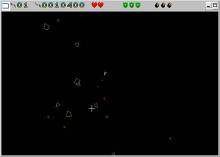 Hyperoid 1991 Arcade action
Hyperoid is an asteroid-game. ...
---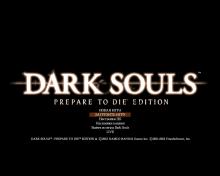 Dark Souls: Prepare to Die Edition 2012 Role playing
The PC-exclusive Dark Souls: Prepare to Die Edition offers gamers an entirely new chapter in the saga of the realm of Lordran, as players must stop the spread of darkness across the world by defeating the Dark Knight Artorias. In addition to new boss battles, gamers can also take on new enemies, visit new areas, talk to new NPCs, and collect new weapons and armor. This edition also includes a PvP online matchmaking system for quick co-op or competitive multiplayer action. From Software's follow-up to 2009's Demon's Souls features an all-new storyline and setting. The action role-playing game will still retain...
---