Old-Games.com: 10,000+ Games to download
Search a Classic Game: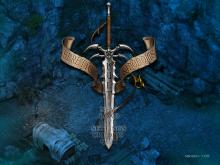 Heretic Kingdoms: The Inquisition 2004 Role playing
There's this problem with a lot of RPGs that offer detailed morality systems. It's never a major problem, but over time, it can get to be a very noticeable one, more so because it's a thread that runs from game to game with surprising regularity. The problem is this: a good number of game writers have no idea how to present a realistic-sounding set of choices in PC/NPC dialogue. Anyway, Kult: Heretic Kingdoms doesn't do this. That was the big point of this little story. What Kult does do is be an action-RPG that failed to remind me of Diablo 2...
---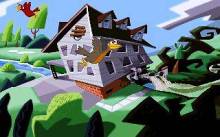 Day Of The Tentacle 1993 Adventure
This review will probably be a biased one since I'm personally a hardcore fan of all LucasArts adventures produced in the nineties. Day of the Tentacle is simply marvelous. The game is packed with humor, witty sarcasm, interesting characters and even-more-interesting scenery and places. It's immensely fun to play, and to solve it you'll need to let your imagination run wild. The user interface is standard - you have some basic commands at your disposal and you'll have to work your way around by using them. The storyline is excellent and will keep you busy and entertained at all times. As...
---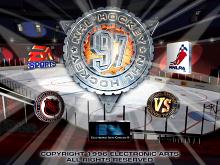 NHL 97 1996 Sports
1997 edition of EA's NHL sport simulation series. Improvements in this edition come mostly in the graphical arena, with a refined version of the "virtual stadium" system that adds new camera angles (including the classical top-down one strangely missing from NHL 96), and polygonal players instead of the bitmap-based ones with motion-captured animations. Other extras include multiplayer support for up to 8 players through network or Gravis's GrIP system, the option to create new players and trade them around, and the usual amount of EA sports licensed multimedia flair, including an interesting "Goalie Mask Viewer" which lets you observe the elaboratedly...
---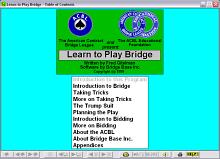 Learn to Play Bridge 1999 Strategy
Learn to Play Bridge is a solid Windows-based tutorial that teaches the basics of bridge to beginners withwell-designed presentations and clear instructions. Although it's not a "game" in a sense that you cannot play bridge against anyone, LTPB often asks you to play a hand during the presentation to test your understanding, and there is a comprehensive quiz about game rules at the end. The program not only teaches basic rules, but also contains numerous advice on tricks, how to optimize your moves, and other playing tips. This means intermediate-level players will also find useful tips in LTPB they can...
---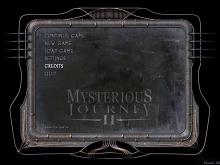 Mysterious Journey 2: Chameleon (a.k.a. Schizm 2) 2003 Adventure
Schizm II: Chameleon (also known as Mysterious Journey II: Chameleon) is the second game in the Schizm (or Mysterious Journey) series from Polish game developer Detalion. Although the game is marketed as a sequel to the original Schizm: Mysterious Journey, these games are unrelated to each other except for a few trivial references. Further, unlike the original game, this game is built on Touchdown Entertainment's acclaimed Jupiter engine, best known as the engine used (oddly enough) in the first-person shooter No One Lives Forever 2. While Schizm II: Chameleon is undeniably yet another Myst clone, gamers who dare to try...
---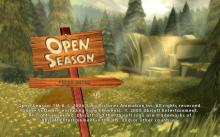 Open Season 2006 Puzzle
The odd couple of Elliot and Boog (a crazy mule deer and a 900-pound Grizzly bear, respectively) team up with woodland creatures to form a ragtag army against hunters and survive "open season." With the aid of dozens of forest denizens, they hope to reach their ultimate goal: Boog's return home. Martin Lawrence and Ashton Kutcher reprise their lead roles in the game, and the original soundtrack from the film completes the cinematic experience. Open Season may be too simplistic for seasoned gamers, but this cross-console release is the perfect kid-friendly tie-in for a family film. To solve missions and find...
---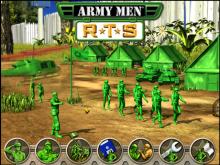 Army Men: RTS 2002 Strategy
It is my humble opinion that many PC games can get a lot of mileage out of speaking to the child in us. Anyone over 20 years old will usually get excited at games remade or emulated from arcade games of the 80s probably because they somehow remind us how days at the theme park used to seem to last forever. It's a relatively simple formula: Take a favorite toy from our past and computerize it, and we're in heaven. This can, however, be a well-concealed trap. Previous 3DO Army Men games have tried to capture that feeling by giving us...
---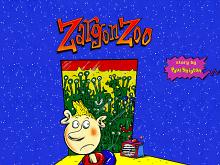 Zargon Zoo 1994 Educational
Zargon Zoo is a decent "interactive comic book" based on the children's book of the same name published by Heinemann ELT "New Wave Reader" series. Written for Level 2 (11-16 year-olds) students, the story is a fun "aliens visiting Earth" tale by Paul Shipton. In addition to digitizing the book to the computer screen in comic-book format, Zargon Zoo features an on-screen coloring book and a printable worksheet. The program has 'play' and 'read to me' modes, so anyone familiar with Broderbund's popular "Living Book" series will be at home with this program. All in all, a nice released that...
---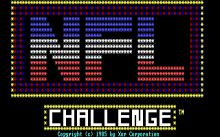 NFL Challenge 1985 Sports
One of the oldest football games ever made, XOR's NFL Challenge remain to this day one of the most ambitious simulations of its kind, containing over 30,000 lines of C and Assembly source codes after over 10 man-years in the making. The result is a very thorough and realistic simulation of football that was impressive enough to win endorsement from the NFL. The game comprises of 2 modules: macro and micro. The macro model computes and records various statistical averages to model the entire NFL season, while the micro model calculates the outcome of a single match. The game boasts of...
---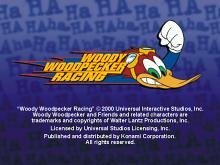 Woody Woodpecker Racing 2001 Simulation
Drawing inspiration from the classic cartoons created by Walter Lantz, Woody Woodpecker Racing is a family friendly game with only a dash of cartoon violence. Kids, though, may experience some trouble with gameplay due to its surprisingly high degree of difficulty -- there are too many controls to be used simultaneously and only so many fingers to go around. Mastering the game takes many hours of play to overcome the difficulty factor, but gamers who give up too soon will miss its redeeming qualities. Although excruciatingly hard, it's not impossible to win. An added attraction is that unlocking all three hidden...
---