Old-Games.com: 10,000+ Games to download
Search a Classic Game: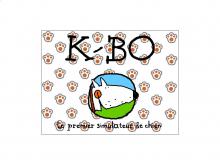 P.A.W.S. - Personal Automated Wagging System 1995 Action adventure
P.A.W.S. - Personal Automated Wagging System is a comical dog simulator. The game includes various activities for players to partake in. In one you play as the dog who is searching for bones and a cat in the backyard of a house. You view the world from the dog's perspective, but can also get an overview on a map. The dog can perform various actions such as digging, looking down, eating and three kinds of barks. When the dog encounters the cat he'll automatically start chasing it. There's a lot of territory to explore and players can find typical backyard stuff...
---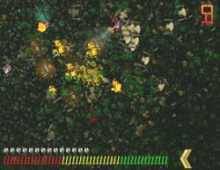 Phobia 2 1998 Arcade action
Phobia 2 is a simple but fun top-down shooter by the finnish Wah-Software. You are a space marine with a simple goal: survive as long as you can, and kill anything that moves. There is an neverending swarm of aliens coming towards you with bad intentions, and they will get you sooner or later. There is no real goal in the game, just killing as many aliens as possible before dying yourself. The game is rather nice looking. Altough there is only two kinds of moving characters (your marine and the aliens), the graphics are more than adequate. Epecially the light...
---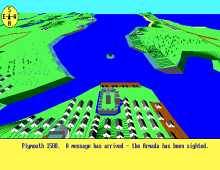 Armada 1989 Strategy
Armada is the first naval wargame in an unrelated series of real-time wargames with isometric perspective by Peter Turcan. Unfortunately, it is also the most obscure due to much more limited distribution than his previous games. As veteran wargamer observes in his concise capsule review of the game: "[Armada is] a British product... [that] covered the defeat of the Spanish Armada (1588) by a motley crew of English adventurers, opportunists and patriots. Using a "commander viewpoint" and typed-in commands, it was somewhat difficult to learn the basic system, but it presented a unique perspective." Overall, Armada is an interesting application...
---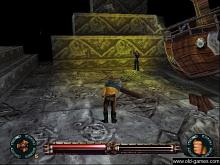 O.D.T. - Escape... Or Die Trying 1998 Role playing
Escape O.D.T (or die trying) is a very interesting Action/Adventure/RPG. With a fully integrated plot and unique character design, you have to see for yourself. You're a race car driver, you drive fast. You can drive fast and dodge cops, or drive fast as cops. You have some major cars at your disposal. Mostly cars you'll never see in your driveway. Unless of course you have $500,000 lying around. The Story is simple; you are a captain of the Nautiflyus. Which is a weird concoction of a Blimp. And your mission is to retrieve the Green Pearl. Getting the Pearl was...
---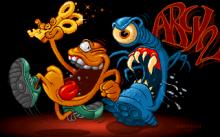 Arcy 2 1994 Puzzle
Puzzle game, idea behind it is to collect all the keys, get to the door, and not die. Sound simple? Play and you'll see. ...
---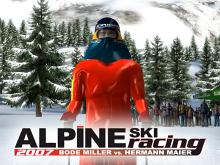 Alpine Ski Racing 2007: Bode Miller vs. Hermann Maier 2006 Sports
Alpine Ski Racing presents you with a league-based career mode as the main course of its skiing buffet (alongside one-off cups, an arcade mode, and a basic multiplayer). There are management aspects to tinker with here - you can hire a coach to train and improve your skier's statistics, and a waxer to wax your moustache. Well, either that or your skis - the correct wax mixture can be crucial to a fast time. You can spend your money on expensive coaches and waxers, or splash it out on better gear instead; fancier skis, poles, or a more streamlined helmet. The...
---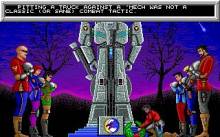 Battletech 1: The Crescent Hawks' Inception 1988 Arcade action
As the first and only RPG based on the well-known FASA giant robots universe (Battletech 2, not developed by Westwood, isn't an RPG but a turn-based tactical strategy game), The Crescent Hawk's Inception does not disappoint. Westwood again masterfully weaves an addictive blend of action and traditional RPG into a captivating game, with an engaging plot that follows the adventure of Mech pilot Jason Youngblood from his apprentice days and beyond. Truly a game that sets new standards for the genre, and foreshadows many successors to the FASA license. ...
---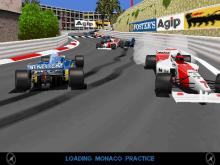 Power F1 1997 Sports
Had Power F1 been released a year ago, folks would have sung its praises as a revolutionary racer with outstanding graphics, sound, and multiplayer options. Who cares if the controls are a little off, they would have said. After all, most every other element is superbly crafted. Power F1's graphics are every bit as good as those found in Grand Prix II - and even move at a slightly faster frame rate on slower machines. From the lush green forests that line Hockenheim to the claustrophobic streets of Monaco, each F1 track is faithfully recreated in both look and layout. To...
---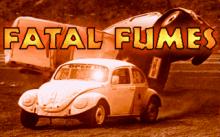 Fatal Fumes 1997 Sports
Fatal Fumes is a fun shareware racing game that should delight everyone who likes miniature racing games. The review at Games Domain says it all: "Fatal Fumes is a top-down racing game along the same lines as the Micro Machines games, although without the fanciful level design. It's primitive from a technology standpoint, and lacks many of the amenities found in current major game releases, but gamers looking for a fun, low-budget gaming experience will find something to like in this title. Also, Fatal Fumes has one major feature that actually puts it into a class by itself among modern...
---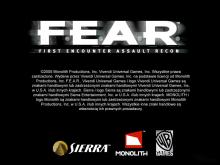 F.E.A.R.: First Encounter Assault Recon 2005 Arcade action
One of the first things you notice when firing up F.E.A.R. is that a lot of work went into the game's production values, combat and technical aspects. If you're looking for a game to show off your new PC or video card, F.E.A.R. is the game to do so. Monolith has obvious polished those areas to a level that's arguably above any PC game before it. As such, most reviews have judged F.E.A.R. on its spectacular, cinematic firefights. After all, that's the very reason to pick up this game. The firefights rate a 10, and one can only heap praise...
---