Old-Games.com: 10,000+ Games to download
Search a Classic Game: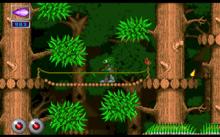 Guimo 1997 Arcade action
Guimo is a 2D platform game featuring several stages full of action. The story is situated in a parallel world called "Bitland", the Earth-brother world where inhabitants are under terrible danger after the invasion of Necterion and his army. To restore harmony between the two worlds, the best trained and fearless sentinel (entities responsible for the dimensional passage between both worlds) is ready under your command: GUIMO! The game also offers many innovative features for this epoch (1997): enemy AI, Eggy robots (auxiliar pals!), digital music, etc. ...
---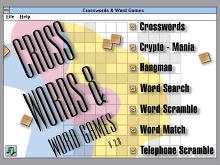 Crosswords & Word Games 1995 Puzzle
Crosswords & Word Games features 150 daily and themed crossword puzzles. Categories include music, babies, animals, picnics, nature, and more. Also available is a built-in crossword dictionary and an option to create custom puzzles. The word games portion of the disc includes the following six titles: Word Match, Telephone Scrabble, Hangman, Word Search, Word Scramble, and Crypomania. ...
---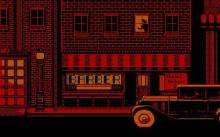 King of Chicago 1987 Arcade action
With Al Capone out of the picture, Chicago's prohibition-era profit is up for grabs. Are you merciless and cunning enough to gain it by whatever means are required? Every action you take has complex long-term consequences which are not always obvious at the time. You must keep your people on your side, watching what you say and do, knowing that an overthrow could be hatched at any moment. Look after your woman as well - who's going to respect a single mobster? The money has to be juggled in these ways, not forgetting to reach an 'understanding' with the Mayor to...
---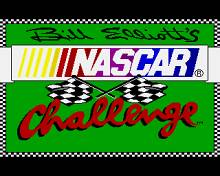 Nascar Challenge 1991 Amiga
Many people know the Nascar racing rame from the pc era. But did you know that there were a pre pc Nascar game on Amiga? Yes, is a cool simulator, similar to the well known ones on pc. Vector based graphics fine looking, but a little bit slow on 7mhz... ...
---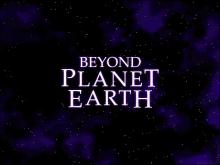 Beyond Planet Earth 1994 Educational
Travel to the outer limits with this interactive exploration into the mysteries of our solar system. Find out how the solar system was formed. Investigate moons, asteroids, meteors, comets and more! Get the latest, close-up pictures from space with over 50 minutes of compelling video from NASA and voyager missions. ...
---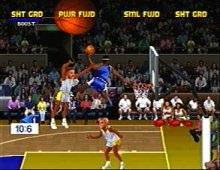 College Slam 1996 Sports
College Slam is a fun basketball game that is essentially a carbon copy of Acclaim's earlier NBA Jam Tournament Edition, except with NCAA teams and players instead of NBA ones. There are some additional features, but they are more troublesome than useful. For example, you will need to manually enter the names of your favorite team's all-star players, since the game includes only actual schools but not actual player names. One of the better new features is "Records," which lets you record a full college season. The college march music in the game is also quite nice, although repetitive after...
---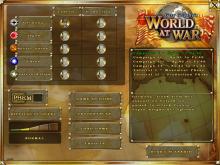 Gary Grigsby's World At War 2005 Strategy
World at War is a strategic World War II war game on the grandest of scales - the entire globe is your battlefield. While war games on this scale can often be quite complex affairs, World at War does a good job of abstracting many of the details that come with managing a global conflict. Casual gamers can even leave production, research, and other planning operations to the computer so that they can just have fun directing armies and navies. The result of this is a war game that is at once simple to play and challenging, and one that...
---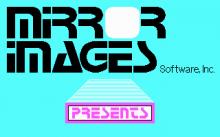 Freddy Fish 1983 Arcade action
Freddy Fish, Fleet Sweep, and Spyder are three arcade oldies by Mirror Images Software, no doubt one of the most obscure game developers ever. Similar to Windmill Software, Mirror Images produced games that were "inspired" (to put it mildly) by well-known arcade classics, most often ATARI games. They all play pretty well, but they don't really offer any innovations to set them apart from the original classics. Of this trio, Spyder is probably the best game of the lot: you shoot spiders that drop from the ceiling, and there are a few surprises on the later levels to keep things...
---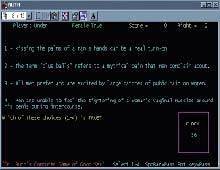 Dr Ruth's Computer Game of Good Sex 1986 Educational
It might seem like an adult game, but you should consider it as a VERY educational game. It's kind of a trivia game with a selection of carefully picked questions about sex that you can find very useful. You think you know all about sex? Think again and play this game. If you end up in positive score after first game - I salute you! ...
---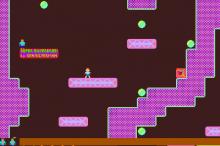 Super Silverbrothers 1991 Arcade action
A side-scroller similar to Super Mario Bros. and Lode Runner, written by Ken Silverman. You play as Ken (with a little K on his T-shirt) and must reach the exit to each level, represented by a star. Enemies will fall down from the top of the screen and try to kill you, you can crush them by jumping on them. You must also avoid other dangers such as flames. You can collect green gems for bonus points. You complete the level when you touch the star at the end. Contains 4-bit EGA graphics, smooth scrolling and animation, and mouse/keyboard support. ...
---