Old-Games.com: 10,000+ Games to download
Search a Classic Game: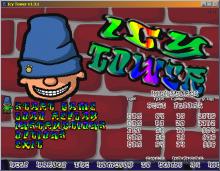 Icy Tower 2001 Arcade action
Harold the Homeboy and his friends have decided to climb up a huge tower they found the other day. It's up to you to help them get as high as possible without falling down, and collect extra points by doing cool moves on the way. Icy Tower is a fun and short, yet addictive game where your only goal is to gain as many points as possible. The game brings you custom characters, unlockable floors types, replays to share with your friends, lots of combo rewards, plus much more. ...
---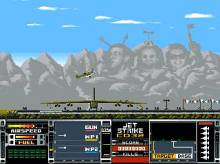 Jetstrike 1994 Amiga
More a flight game than a flight sim, Jetstrike takes an unusual side-on scrolling view to depict the action. It sets the player up as an ace fighter pilot working for an elite task force whose aim is to rid the world of S.P.U.D.D. (The Society of Particularly Undesirable Dastardly Dudes). S.P.U.D.D. wants world domination and you are the only one standing in their way. So, the plan is that you carry out a series of strike missions against S.P.U.D.D. bases. You have a selection of aircraft at your disposal ranging from small Wessex helicopters to super fast SU-27 Flankers. The...
---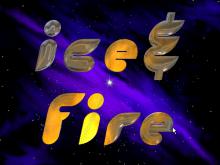 Ice & Fire 1995 Arcade action
Fly a spaceship around pre-arranged paths to enter areas where you dismount and take on aliens in a first person shooter using weapons based on ice and fire. ...
---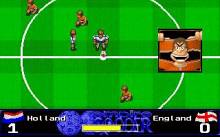 Empire Soccer 1994 Sports
Empire Soccer is an average football game with a different look compared to many other football games like Kick Off, Sensible Soccer offers. Of course these later mentioned games are more realistic in their included features than Empire Soccer. The first impression is not the best, you might think badly because the game takes time to get into. Once you learn how to play this game can make you addicted. Forget the teachings of other soccer games, because the major difference of Empire Soccer when compared to them are the graphics and the overall interface; in this game you can...
---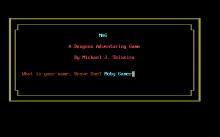 MAG (a.k.a. Mike's Adventure Game) 1988 Role playing
MAG is an early and very difficult Rogue clone written by Mike Teixeira in 1991. The game as well as the source code is now public domain, thanks to the author. The lack of interesting plot and bland dungeon design puts this far out of a top game, especially since a lot of new Roguelikes (particularly ADOM and NetHack) have surpassed it in all areas, but the game is still worth a look for historical/nostalgic reasons ;) Here is what the author has to say about his development of the game: "[when] I wrote MAG, I tried to stay very...
---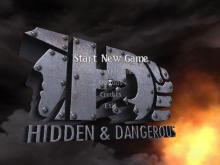 Hidden & Dangerous 1999 Strategy
1998 brought about the addition of squad based tactical games to the computer gaming industry. Most everyone is familiar with at least one of the three big titles of 1998, Rainbow Six, Delta Force, and Spec Ops. What's 1999 had for us? Not a whole lot thus far, just an addon for Rainbow Six and the upcoming Delta Force 2 and Rainbow Six 2. With the same names repeating over and over again, it seems as sequels may kill off the genre, or at least narrow the variety down considerably. Not to worry, Hidden and Dangerous is here. Talonsoft (recently...
---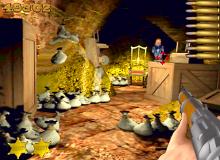 Colt's Wild West Shootout 1999 Arcade action
Return to the wild old days of the Wild West with Colt's Wild West Shootout. Test your trigger finger and reflexes against a series of bady guys at four different locations, including Red River, a small town, The Church, The Santa Fe Railroad depot and the Gold Mine. Players are given period firearms, ranging from a Colt Revolver to a shotgun and rifle. They can also sign up for four different difficulty levels, from Tenderfoot to Gunslinger. After the mission is over, players are given the chance to see their statistics, from how many shots they fired to their accuracy. If they...
---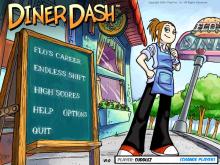 Diner Dash 2005 Arcade action
With over 50 levels, five types of customers, and two modes of play, Diner Dash serves up a daily special of fun. Play as Flo, a retired stockbroker destined for restaurant fame as she attempts to seat customers, take orders, and deliver food quickly for higher tips. Tip money can be used to purchase decorations, improvements, and new restaurants. Four remodeling options, including "Tiki Bar" and "Five-star Restaurant," are earned by completing the levels. ...
---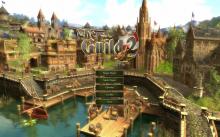 Guild 2, The 2006 Role playing
Way back in the day, I played The Guild and felt it was something new in the strategy genre, a tycoon game set in the middle ages. I had fun running a smithy in olde-time England, and so when I heard there was a sequel coming out, I was obviously quite interested. The result is much like the first, with some good new features, but heavily plagued with its own share of problems. In the Guild 2, you start out with a peasant and a family name in a variety of settlement scenarios. These scenarios are just varieties on a few...
---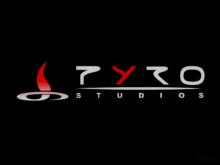 Imperial Glory 2005 Strategy
It's impossible to play Imperial Glory without thinking of the Total War series from Activision and The Creative Assembly. Fair or not, any game that tries to blend turn-based global strategy with epic 3D real-time battles is going to be compared to the watershed title of that particular genre. If you use Rome: Total War as the benchmark, Imperial Glory falls a bit short; it's not that it's a waste of time, but you can't help but think that it should have turned out a lot better than it did. Imperial Glory is a gorgeous game. Developer Pyro Studios went to...
---