Old-Games.com: 10,000+ Games to download
Search a Classic Game: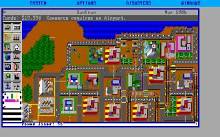 Sim City 1989 Simulation
Well, this one is famous. The biggest and best city simulator of all times. Build a city, get more money and go on with building. This game is a living legend I must say. ...
---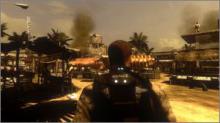 Shadow Harvest: Phantom Ops 2011 Arcade action
Shadow Harvest: Phantom Ops is an action game that seeks a balance between shooting and stealth by allowing gamers to switch between two drastically different protagonists at any time. Set in the year 2025, Phantom Ops tells the story of U.S. Army combat specialist Aron Alvarez, and Myra Lee, an agent of the ultra-secret Intelligence Support Activity division of the U.S. Army Special Operation Unit. Together, the duo travel to some of the globe's most dangerous locations, including Somalia, Dubai, and Cuba, in an effort to quell an escalating arms race being driven by piracy and the rapid dwindling of natural...
---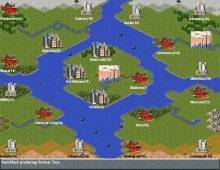 Nuclear War 3: Ground Zero 2001 Strategy
Nuclear War 3: Ground Zero is an excellent fanmade remake of New World Computing's Nuclear War. The game is the third installment in RC Software's line of Nuclear War remakes that dates from 1997. Game rules closely mirror NWC's classic with some tweaks: Nuclear War is a turn-based "world domination" wargame where up to five diffrent leaders use nukes to conquer the world. Players start the game as leader of a country with four cities, each with population between 5-35 million. The simple goal in Nuclear War is to wipe out the other countries by bombing or using propaganda against...
---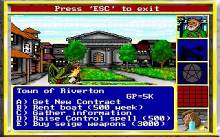 King's Bounty 1990 Strategy
Back when I became instantly addicted to this fantasy strategy game, I wondered why it didn't sell better than it did, and why so few magazines recognized its quality. Years later, when the game was given a tremendous facelift and reborn as Heroes of Might and Magic (HOMM), the great game concept finally got the attention it deserves. Still, few people know about HOMM's predecessor even when New World Computing included it with the first HOMM game. So here it is.... the true beginning of a classic fantasy conquer-thy-neighbor series :) ...
---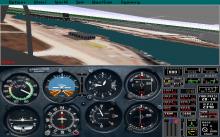 Microsoft Flight Simulator (v5.1) 1993 Simulation
PC gaming has had it's fair share of dynasties over the years. The King's Quest Series, The Bard's Tale, and Hardball are a few examples. But perhaps the oldest and most renowned of these is Microsoft's Flight Simulator. In it's fifth incarnation, Flight Simulator has gotten another facelift. Sporting advanced graphics and new levels of realism, this old dog has learned some new tricks, and has once again set the standard of realism for the flight simulator industry. FS5 is not really a game, it is more of a software toy. The basic engine of the game is flight. There are...
---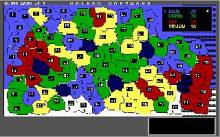 Blind Wars 1992 Strategy
Would you like to try playing RISK without knowing how many armies your opponent controls? Here is your chance. Blind Wars is very similar to RISK, except that you cannot see your opponents' armies, nor can your opponents see yours. This makes for unpredictable outcomes to the game. This game is a four player game, where three of the players are computer-controlled. Although it is similar to RISK, you are not playing on a true world map. You play on a group of countries and you are trying to take control of the 77 cities. Also in the game are various random occurrences...
---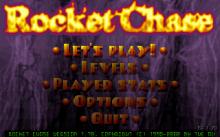 Rocket Chase 1997 Arcade action
A fast-paced shoot-em-up for two to four players. Fly through different levels in your small rocket and fight your enemies with several different weapons. The last man standing is the winner. ...
---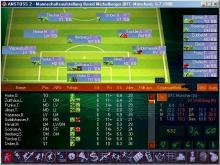 On The Ball 2 (a.k.a. Anstoss 2) 1997 Sports
Outside Germany, the Anstoß (a.k.a. On the Ball) series is rather unknown. Which is a shame, because this is easily the best series of football (or for US residents: soccer) management series ever made, with the third part (which unfortunately was not released other than in German) beating the famed Championship Manager series in depth, detail, and realism. Anstoß 2 was a great sequel to the classic Anstoß 1. In it you can play a career as a soccer coach. Sounds simple? Well, you can alter the settings - you can start in the 3rd league, struggling to gain status via...
---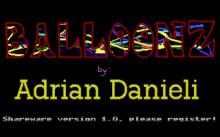 Balloonz 1993 Arcade action
Balloonz! is shareware title based on the game Balloon Fight, which has two distinct sub games. These games are: Midnight Journeys This is a right-to-left-scrolling game in which the player is suspended by two balloons and must remain afloat as they travel across a night sky. On the way there are pink balloons to collect and burst. There are also stars to avoid as contact with a star bursts one of the balloons holding the player up. There are five levels available in the shareware version of this game and ten levels in the registered version. Puff Gunners This is a two-player game. Each...
---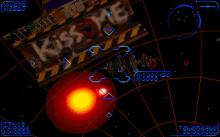 Nihilist 1996 Arcade action
There have been a number of takes on Asteroids over the years, the latest of which is Nihilist, otherwise known as "Asteroids for the Cyberpunk crowd." With an extreme bent toward being 3D and inertially challenged (or, more precisely, challenged by inertia), this is one of those titles which tends to grow on you after repeated attempts to figure out just what's going on. Nihilist is played mainly from a first-person perspective, though you can choose from among a few different viewpoints. The game takes place in outer space grid-enclosed arenas, where you must win a battle of supremacy against other...
---