Old-Games.com: 10,000+ Games to download
Search a Classic Game: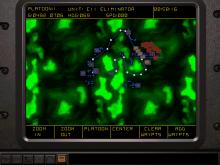 Armored Fist 2 1997 Simulation
"Seize enemy bases, engage ground and air targets, call in artillery and air strikes, defend and capture territories." Sounds exciting right? Unfortunately Novalogic's bold description of its new release isn't half as entertaining as they would like to admit. Armored Fist 2 was a big disappointment in most aspects, including graphics, and even if you're an Army nut looking for that great tank game, keep searching, because Armored Fist 2 is definitely not on the recall roster! To start out with, the game was really no fun. As Duke Nukem has so valiantly taught us, crushing, killing and interactivity with...
---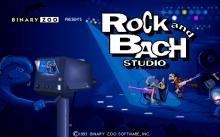 Rock & Bach Studio 1993 Educational
Rock and Bach Studio is the third game in the educational Adventures with Edison series. The game focuses on famous composers of classical music. The plot revolves around a certain studio that produces musical video clips. Accompanied by Edison, the player takes part in whole life-cycle of such a production. First of all, the rock band consisting of 4 members (solo, bass, drums, and chord) is created. Song is selected from a list or composed based on riffs and chords after that. Based on the song, the video is produced in means of three aspects such as camera view, background, and...
---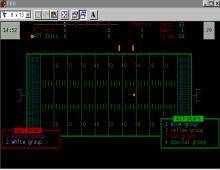 PRO Challenge 1987 Sports
PRO Challenge is a fun, "light" version of XOR's celebrated NFL Challenge, one of the best American football simulations ever made. Instead of coaching a team through the entire season, PRO Challenge lets one or two players compete in one single match: the "All Stars" against the "All Pros" team. Similar to NFL Challenge, the game is played in real time and is almost entirely text-based: most of your time will be spent watching the action top-down, tracking the red arrow (representing the ball) going back and force on the football field. When a play from the playbooks has been selected,...
---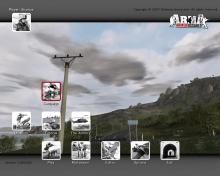 ArmA: Combat Operations 2006 Strategy
ArmA: Combat Operations invites gamers to enter a single-player campaign to complete missions or connect to an online world of combat with room for more than 50 players. Gamers enter 150 square mile battlefields with their choice of weaponry and must complete the objectives discussed in the briefing before the game. Players may walk to their next destination or commandeer helicopters, tanks, and fighter planes. Gamers can also customize and create new missions using a built-in editor. ...
---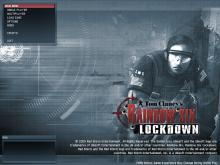 Tom Clancy's Rainbow Six: Lockdown 2006 Arcade action
This fourth full release in the series that first brought the techno-thriller fiction of author Tom Clancy to the forefront of gamer consciousness, Rainbow Six: Lockdown deploys its counter-terrorism challenges on PC and all three 128-bit generation consoles. The Rainbow Six games are known for allowing players to target sophisticated objectives with surgical strike styled operations, and featuring characters and squads that become more skillful with successful missions. Lockdown turns the tables, challenging Team Rainbow with vengeful enemies that become more deadly as the game progresses. Gameplay follows the format of earlier Rainbow Six games, as players choose a three-soldier team...
---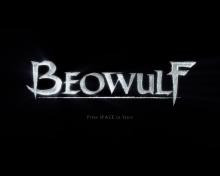 Beowulf: The Game 2007 Action adventure
Based on the Old English epic poem, Beowulf: The Game puts players in the shoes of the legendary Norse warrior whose incredible strength and lust for glory lead him on a great journey. Though timed to coincide with the release of blockbuster motion picture, the game takes place during 30 years of Beowulf's life that go unseen in the movie. The game's story takes Beowulf to Denmark to battle a bloodthirsty beast, but he must also battle the internal forces that alternately compel him to behave like a noble king or a carnal beast in his own right. This personal...
---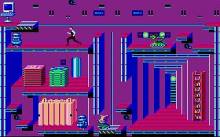 Impossible Mission 2025 1994 Amiga
As an erstwhile Spectrum and C64 owner, the name Impossible Mission sends all sorts of chills up and down my spine. I can well remember countless days and nights spent searching rooms in a secret underground bunker, looking tor the missing parts of a puzzle that would allow me to enter the hidden room and kill the mad professor who is trying to take over the world. "Destroy him my robots," cried the voice of said sanity-challenged intellectual. Digitised speech on a C64! It was incredible. But that was ten years ago, and now MicroProse have seen fit to bring us...
---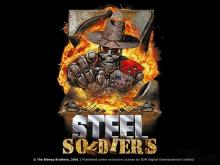 Steel Soldiers (a.k.a. Z: Steel Soldiers) 2001 Strategy
Gamers looking for a nearly insane challenge should enjoy the fast action of the technology-driven Steel Soldiers. This mission-based strategy game requires creating an army of robot warriors, expanding the boundaries of the empire, and building facilities to manufacture robots, vehicles and weapons, a complicated mix, which is sure to scare novices away. The constant need to battle on numerous fronts, protect facilities and territories from incessant attacks, and complete missions simultaneously is tough. Most gamers won't be able to think straight, let alone execute the tons of mouse clicks necessary to keep from being overwhelmed. Steel Soldiers is reminiscent...
---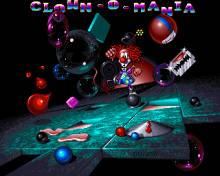 Clown-O-Mania 1989 Amiga
Beppo is a clown, and one day, while he's wandering around the circus, he finds a map which shows the way to a land full of valuable crystals. Ahem. Well here's a game that reminds me of an old one called Crystal Castles or something. It's a kind of 3D Pacman but with a lot more to it. The crystals Beppo is interested in are spread around 70 different screens. These are multi level 3D affairs, with the levels linked by stairs, ramps and teleporters. Needless to say, the crystals are guarded by countless baddies. These generally move in fixed paths...
---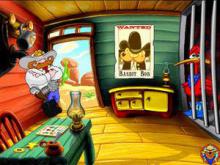 Fisher-Price Great Adventures: Wild Western Town 1997 Puzzle
Fisher-Price Great Adventures: Wild Western Town is in many ways the same as another Fisher-Price game, Fisher-Price Great Adventures: Pirate Ship. In fact, three of the games and activities are almost exactly the same: The Sing-Along in Pepe's Piano Bar, The Boot and the Town Cannon have almost exactly parallel games in Pirate Ship. This isn't exactly a bad thing, since young children will enjoy the familiar parts of the program and there is plenty of new stuff to do that will keep them entertained. As in the other games of this type, players must search for what is missing. In...
---