Old-Games.com: 10,000+ Games to download
Search a Classic Game: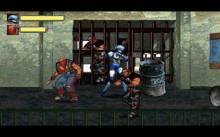 Cyberlaw 1996 Arcade action
90's were probably best known as the golden period for side-scrolling beat 'em ups, such as Golden Axe, Final Fight and, of course, the unofficial king of this genre, Streets Of Rage (aka Bare Knuckle) series. I don't remember playing much of this kind on MS-DOS, but I do remember playing Cyberlaw, developed and published by a Spanish company Balance (aka Bal@nce) in 1997. Cyberlaw has all the elements one beat 'em up should have. Easy controls, enjoyable gameplay and lots of baddies to be beaten. You can choose between three characters, without names, which, I think, is not such a big...
---
African Adventure 1997 Adventure
African Adventure is a text-based game with no sound or graphics. It is a remake of African Adventure: In Search of Dr. Livingston for the C64 by Softside in September 1980. You play a man who must help search for a man named Dr. Livingston who has become lost somewhere in the Darkest parts of Africa. For every action you type all the letters have to be capital, and your statement can only be two words: a verb and a noun, such as "get book" or "go east". For directions you can also just enter the first letter of the...
---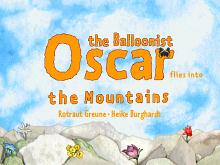 Oscar the Balloonist Flies into the Mountains 2001 Educational
Oscar Flies Into The Mountains is a gentle and accessible introduction to nature. The information on the CD-ROM is provided in a humorous way, and there is a good mix of familiar animals such as bears and cows as well as lesser-known members of the animal kingdom like wood grouse and whistling marmots. Once you've chosen your own rucksack you can join Oscar the balloonist as he flies high through the cold mountains. Oscar's balloon is decorated with the four seasons of the year. If you click on the winter picture, you are quickly taken to a snowy landscape where the...
---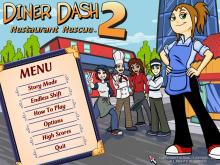 Diner Dash 2: Restaurant Rescue 2006 Arcade action
Lately, there's not a waitress alive who wouldn't love to have me as a customer: I'm the guy who's polite, never asks for a substitution, and tips 35 percent. What's turned me into the best table of the night, every night? The culprit is more than a few hours of PlayFirst's Diner Dash 2, which has taught me just how hard food service industry folks are working for their money. This is the second iteration of the best selling casual game, but the formula remains the same. You play Flo, the former exec that's left the boardroom for the dining room....
---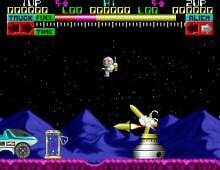 Lunar Jetman 2003 Arcade action
Lunar Jetman is a superb Windows conversion of the 1983 Spectrum classic of the same name, released by Ultimate Play the Game as sequel to their earlier hit Jetpac. Freestyle Freeware says it all about this neat game in an excellent review and gameplay overview: "As with other RetroSpec remakes, Lunar Jetman has improved graphics and sound but the gameplay remains faithful to the original. As with the original release, Lunar Jetman's instructions are a little vague considering the complexity of the game. For this reason I've included a short gameplay guide below: Essentially, the player's goal in Lunar Jetman...
---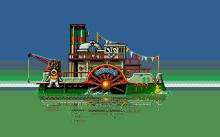 Treasure Trap 1990 Arcade action
A fun wreck-diving action game played from an attractive isometric view, Treasure Trap is short on innovation but long on imaginative gameplay. The goal is simple: find and collect gold in every room, then escape a final surprise to the surface to become the world's richest man. Your reflexes will be sorely tested as you dodge poisonous stingrays, gigantic crabs, and bigger dangers of the deep. Despite its resemblance to Scuba Ventures (John Carmack / Softdisk oldie), Treasure Trap adds some puzzle elements to keep the game interesting. As you explore the more than 100 rooms, you'll need to collect keys...
---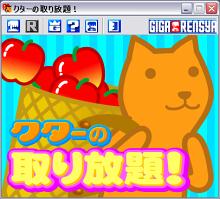 Kutar 2000 Arcade action
This download includes 15 fun mini-games starring cute Japanese cat *kutar* (asterisks are phonetically correct), created by Giga-Rensya, a promising Japanese freeware site. Although the games are in Japanese, there is not much text to read since they are essentially action games-- and great ones at that (also, there is an English help file (in HTML format) included with every game). All the games feature excellent anime-style graphics, and are very easy to learn. Examples of the mini-games in this zip are: Atheletic World of *kutah*, a 2-games-in-one game that includes a river-rafting game where you try to avoid the rocks...
---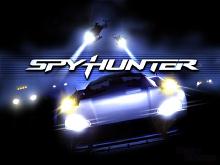 SpyHunter 2003 Arcade action
Bally/Midway's classic top-down car combat game gets a 3D face-lift with this version of Spy Hunter for home computers. Players once again drive through deadly streets behind the wheel of a gadget-equipped super car known as the G-6155 Interceptor. Familiar elements include a Weapons Van that outfits the car with the latest in high-tech weaponry, the return of enemy vehicles "The Enforcer" and "Mad Bomber," and Henry Mancini's classic Peter Gunn theme, re-recorded by rock group Saliva. Players will also be able to use machine guns and missiles on offense, as well as oil slicks and smoke screens on defense...
---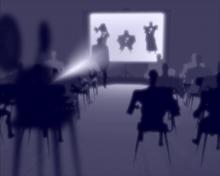 Evil Genius 2004 Strategy
Every once in a while, an idea comes along that's so blindingly obvious everyone misses it. Elixir Studios, the same team that brought us the ambitious but fatally flawed Republic: The Revolution, had such an idea. Create a real-time management game in the tradition of the classic Dungeon Keeper set in the campy world of '60s spy movies. The twist, though, would be that rather than playing as the suave James Bond-ish agent, you'd play the twisted psychopathic villain. You'd hollow out a secret lair on an island volcano, manage your cabal of henchmen, build up an evil organization, and...
---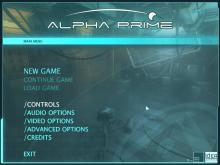 Alpha Prime 2006 Arcade action
Hands up who's played Doom 3? Hands up who wants to play it again? Now that's not an entirely fair comment on this first-person shooter - it's not exactly the same, but its dark corridors, sci-fi setting, completely linear path through the levels (ooh another locked door) and the odd puzzle thrown in which involves shifting boxes around will remind you strongly of the realm of the cacodemons. Where the game is different, sadly, it's generally for the worse. The cinematic cut-scenes are poorly voiced, the characters unconvincing, and the plot is so-so at best. The developer has thrown in bullet...
---