Old-Games.com: 10,000+ Games to download
Search a Classic Game: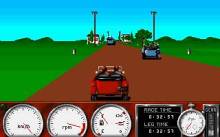 1000 Miglia 1992 Simulation
Although the game looks nice there is actually nothing much about it. It takes place on the famous Italian 1000 Miles rally and is driven by the old, 1930's race cars. Select your car and drive through Italy. This game should have been better. It looks and plays too much like the old arcade racing games from Spectrum and Commodore 64 games, but PC is much stronger machine and that should have been used much more than it was. You may still enjoy this game for a while. ...
---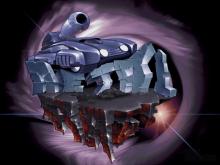 Metal Rage 1996 Arcade action
Metal Rage is a lackluster 3D shooter from Titus. It remains probably Titus' least known game, but you will discover why very soon after you start playing: this is a sub-par game that is not fun to play, let alone introducing anything new. You basically go through poorly designed levels, shooting anything that moves, then find the exit to do the same thing all over again. The city levels are semi-interesting and look half decent in SVGA, but their dull, repetitive design cannot capture even 1/10th of my interest compared to Bethesda's oldie The Terminator. If you must play every...
---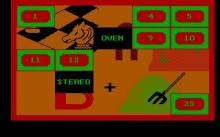 Classic Concentration 1988 Puzzle
One of the better game show conversions for PC that Softie produced, Classic Concentration succeeds in capturing the excitement of the Alex Trebek classic TV show. In this wonderfully original game, the goal is to solve the rebus that lies beneath 30 numbered panels (a rebus is a puzzle in which words are represented by combinations of pictures and individual letters). Two contestants face off, each taking a turn at control of the game board. On a turn, a contestant selects two panels, revealing a prize under each. If the two prizes match, the portion of the rebus that lies...
---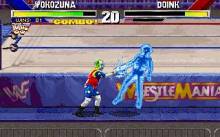 WWF Wrestlemania: The Arcade Game 1995 Sports
This wrestling game is pure gold! It gets 5 out of 5 from me. I really hate clowns! So there's no greater pleasure for me than to beat up DOINK! Not much to say about this game really - except that it is awesome! The sound could be a little bit improved - especially the marching in music of the wrestlers - but besides from that... You can chose between 8 wrestlers in either 1 or 2 player modes. If 2 players are chosen, you can kick the crap out of each other or build a tag team (try choosing the same...
---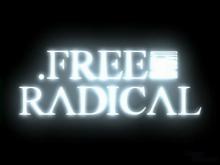 Second Sight 2005 Arcade action
In Second Sight, players are cast as a mysterious man who, at first, cannot even remember his own name. Awakening from a coma in a strange, utilitarian facility, the hero finds that he does not know who he is or why he is there. Soon, he also finds that he has been gifted with strange, potentially deadly psychic abilities. He needs answers and, guided by players from a third-person perspective, must make use of both stealth tactics and his unusual mental powers to seek them out. Eventually, through careful observation and disturbing flashbacks, the player's character realizes that he was once...
---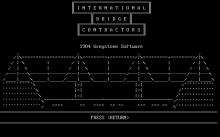 International Bridge Contractors 1985 Strategy
Simulating an industrial concern a bit more high-stakes than a lemonade stand, this game puts the player behind the accounting ledger of a company that builds bridges, which are large, complicated objects whose construction requires many resources and much labour. Coordinating supplies of both leaves a bit of money left over for research & development, which may yield one-time dividends or permanently lower some costs -- if not necessarily paying for itself except on a long-term scale. Random events in the business world may find their way to the player's desk, arbitrarily benefiting or penalizing their company -- some ~25...
---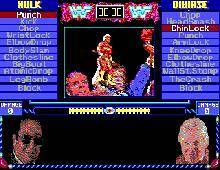 Micro League Wrestling 2 1989 Sports
One of the best wrestling games ever made, Micro League Wrestling 2 features real WWF stars such as Hulk Hogan and some of the greatest competitors of the WWF. Each wrestler's famous moves are all here and look very authentic, such as Hulkster's body slam and fatal leg drop. The graphics, although grainy, is adequate, and the digitized photos of wrestlers and their moves work well to enhance the atmosphere. Here's your chance to play Randy "Macho Man" Savage and Paul "Mr. Wonderful" Orndorff. True to Micro League's pedigree as developer of solid sport simulations, MLW 2 is not an eye-hand...
---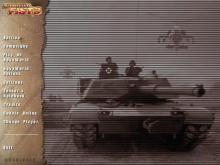 Armored Fist 3 1999 Simulation
The evolution of tank games since Combat on the Atari 2600 is quite evident in Armored Fist 3. While Combat was a two-dimensional moving shooter, Armored Fist 3 is a full-on tank simulation. If you think all you have to do is point and shoot, you're in for a big surprise. Unless you've driven real tanks at some point in your life, it's unlikely you will jump into this game and play with any success. Aiming and firing your tanks' guns are minor parts of the simulation. You have to know how to control your tank, how to load the...
---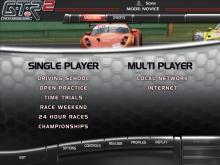 GTR 2: FIA GT Racing Game 2006 Simulation
Realistically, there is nothing that compares to the GTR series for balls-out realism in a racing sim. GTR established the brand as a powerhouse unparalleled in the community, and the solid GT Legends continued the tradition proudly with its huge lineup of classic racers. GTR 2 does the almost impossible by pumping up the gameplay while also making the notoriously challenging franchise more accessible for average racing fans. Following the release of the original GTR, and subsequently with GT Legends, fans complained of the overwhelming level of detail and almost cruel difficulty of the titles. While each event was certainly winnable,...
---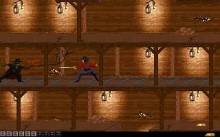 Zorro 1995 Arcade action
Don Diego Vega has a secret identity - that of Zorro, a masked swordsman who has sworn to protect the innocents of California, at the time a Spanish colony. Among the powerful and corrupted men there is Don Cortez, who hopes to gain even more power by discovering an ancient treasure. Honoring his word, Zorro sets out to stop the Cortez, alone against nearly impossible odds... Based on the series of books by Johnston McCulley, Zorro is a side-scrolling platform game that has certain similarities to Prince of Persia and other so-called "cinematic platformers". The emphasis of the gameplay is on...
---