Old-Games.com: 10,000+ Games to download
Search a Classic Game: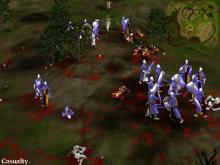 Myth: The Fallen Lords 1997 Strategy
In Bungie's Myth: The Fallen Lords, you'll control the noble armies of Madrigal in order to defeat the undead Fallen Lords. The game offers a single-player campaign mode with over 15 missions as well as network and Internet support so you can fight it out with a human opponent. A variety of characters characters are available to master including dwarves, warriors, berserks, archers, wizards, and many more. The battlefield can become bloody and gory, but don't be shy about using the body parts of a dead solider as a weapons. The campaign is accompanied by state-of-the-art cut-scenes. ...
---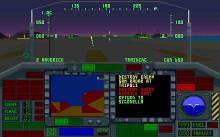 F 117 1991 Simulation
F-117A is a flight simulator featuring the U.S. Air Force's Stealth Fighter. Although you only fly one aircraft in the game, there are numerous mission options. There are nine different areas of conflict which each vary in difficulty (Persian Gulf, North Cape, Libya, Central Europe, Middle East, Desert Storm, Vietnam, Cuba and Korea.) The current state of conflict (cold, conventional, or limited war) affects the readiness of the enemy. Missions fall into three different types: air-to-air, air-to-ground and training. Other features include multiple in and out of cockpit views, ongoing pilot records, night missions, and a post-mission debrief which charts...
---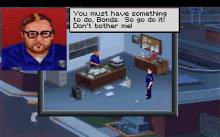 Police Quest 1: VGA remake 1992 Adventure
Your small community of Lytton has been invaded by the drug lord, Jesse Bains. Rookie cop Sonny Bonds is assigned to clean up the town and run him in. First you'll have to help Sonny sharpen his detective skills. And if you want a conviction, you'll have to follow true-to-life police procedures. 10-4! This is a VGA Remake of the original. ...
---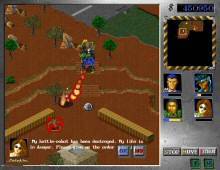 Panic Soldier 1997 Strategy
In 2045 terrorists conquer a island in the Pacific Ocean and declare it an independent state. Because the whole world is afraid of these terrorists they send a mercenary group named Panic Soldiers on the island to drive them away. The game is a real-time strategy game which emphasizes on the combat aspect without base building. Before every mission the player chooses which combat robots and pilots he wants to use. They are distinguished in three attributes: defend power, attack power and accuracy. With every solved mission the used pilots get experience points and as a result increase their attributes. The...
---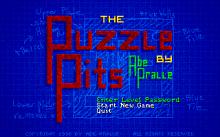 Puzzle Pits 1995 Puzzle
Puzzle Pits is an excellent, albeit relatively unknown, puzzle game that was criticized so heavily by most "professional" game critics that its shelf life was miserably short. Reading some of the reviews, however, I can't help but feel that critics who are assigned to review small games are those who are neither experienced gamer, nor willing to invest the time required to form a well-informed opinion on the game. GameSpot's reviewer, for instance, spends most of her review to criticize the game's dated graphics and lack of sound effects. Just when do these things matter in a great puzzle game...
---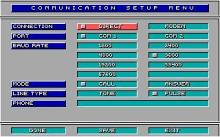 Stunt Driver 1990 Sports
Stunt Driver is an oldie stunt car simulation by Spectrum Holobyte featuring a 1966 Shelby Mustang ready for you to drive to perfection. The game is very similar to Distinctive Software's Stunts both in game design and premise, although not nearly as popular. There are various tracks to race on, ranging from a oval training course to more tricky stunt courses with loopings, bridge jumps and so on. As in Stunts, the game also offers a course editor that allows you to design your own challenges. On every course you will have to qualify by beating a set time in training...
---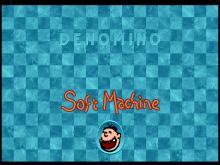 Denomino 1997 Educational
Denomino is a single player, shareware, word building game for DOS. In this game the player uses domino-like tiles to build words. Each tile contains two pairs of letters. The player makes words by positioning their tile next to an existing tile so that one or more four letter words are made. The game takes place on a twelve by twelve grid. Points are scored based on the values on the dominoes and whether the tile covers a bonus square. The game is entirely mouse controlled. Tiles are dragged & dropped onto the game area. The right mouse button moves the...
---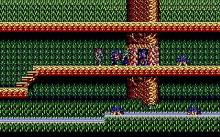 Sorcerian 1990 Role playing
Imported console game. The graphics are not quite good. But the action gameplay and plots and adventures and character development and more and more are pretty good. ...
---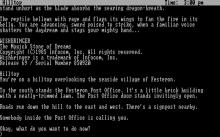 Wishbringer 1985 Adventure
In Wishbringer, you're a postal clerk in a small seaside village called Festeron. You deliver a strange envelope to a magic shop, and discover that an old woman's black cat has been kidnapped by "the Evil One." The old woman asks for your help, and when you leave the magic shop, you find yourself trapped in a nightmare world. Your once-quit town is now full of goons, trolls, vultures, fortress-like towers, and assorted wickedness. You become entangled in the struggle between Good and Evil; extraordinary help is found only in unusual places. Everyone seeks to possess a magic stone of...
---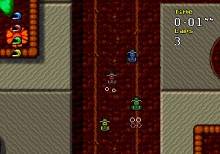 Micro Machines 2 1995 Simulation
The second game of the Micro Machines series. Like in its predecessor, you behind the steering wheel of an extremely small car. You race around on interesting places, like a table, a treehouse and many more. The control of the cars is sometimes quite difficult, especially if you don't know the tracks (the top-down view is not very clear). The CD-ROM version additionally features CD-Audio music and a track editor. ...
---