Old-Games.com: 10,000+ Games to download
Search a Classic Game: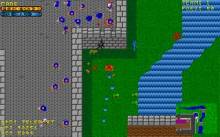 Gladiator 1995 Arcade action
Gladiator resembles Gauntlet, set in medieval times. You must travel the forest and kill off all the monsters, collecting treasures en route. You can select from seven different classes of characters, each with their own strengths and weaknesses in areas such as strength, dexterity and armor. ...
---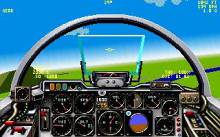 Chuck Yeager's Air Combat 1991 Simulation
A true flight combat sim, in every sense of the word. Fight over 50 missions with Chuck Yeager's advice on your side. You can use the mission builder to create your own missions if the history-based missions don't offer enough challenge. Replay modes let you fast forward and rewind through a recorded battle, including a 3-D "cube" visualization that helps analyze what happened. ...
---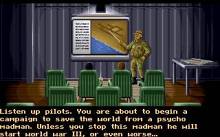 Desert Strike: Return to The Gulf 1994 Arcade action
The first game in the Strike series. A year after the Gulf War, a self-styled general named Kilbaba (Muababa in the GBA version) takes over an Arab Emirate and threatens to start World War III against his western enemy, the United States. The whole world holds its breath as the President has chosen you to destroy Kilbaba and his terrorist army before he launches a nuclear attack on the world! You must fly a specially designed AH-64A Apache on a series of missions to rescue missing-in-action characters, destroy power plants, blow apart SCUD missiles, etc. to take out the enemy defense...
---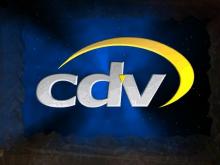 Cossacks Anthology 2003 Strategy
At first glance, Cossacks: European Wars looks like a winner with its 16 nationalities to play, huge number of units and upgrades, and an era when horsemen and cannons played important roles in combat before the age of mechanized war. The game contains several campaigns, a host of single player scenarios, and a multiplayer option. Yet, somewhere between hard copy plans and software programming, the game lost its luster. Though rich with a variety of units and resources, European Wars simply doesn't have the polish needed to put it on the frontlines in the genre. In the 16th, 17th, and 18th...
---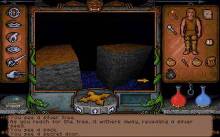 Ultima Underworld: The Stygian Abyss 1992 Role playing
Released at a time when noone was talking about 3D. This is one of the first 'real' 3D-RPGs - and a good one! The game itself is made up very much like Ultima, it's set in the same world and you can really talk to other characters and so on - this one's not just about fighting (though you need to do that too). You face different problems than in an 'ordinary' Ultima. You have to act and react in realtime. The story itself isn't very interesting in the beginning - you are thrown into the stygian abyss - a...
---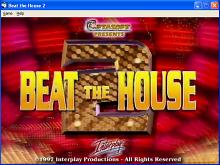 Beat The House 2 1997 Strategy
The sequel Beat the House 2 is a simulation/tutor that teaches gamers the fine art of gambling. This package includes several variations of blackjack, craps, mini-baccarat, roulette, Sklansky's poker challenge, slot machines, and video poker. In addition to graphical and interface improvements over the original, this title offers a more comprehensive tutorial and the option to print out charts and statistical analyses that can track players' performances by the session, week, or month. An all new edition of the Beat the House Companion strategy guide is included with the package as a bonus to help players improve their game. Strangely enough,...
---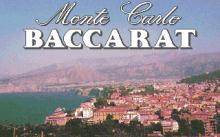 Monte Carlo Baccarat 1991 Strategy
The game represents the one of the card games included in Trump Castle II - Baccarat. Now it is played in one of Monte Carlo's casino. The game is available for up to four players and may be saved in progress. The gameplay is directed on winning as much money as you can making the bets based on the combination of your luck and the theory of probability. You may be a millionaire. ...
---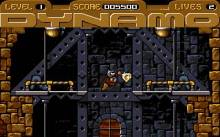 Captain Dynamo 1993 Arcade action
Super platform game where you play Captain Dynamo. The game consist of different levels which become more difficult. Along the way you collect gems and other stuff for points. The dude Dynamo look really cool; sort like an antihero with a good cartoonish figure. When you jump, he puts one arm in the air just like superman, but very goofish. ...
---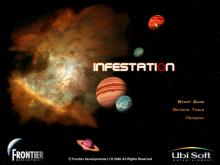 Infestation (2000) 2000 Arcade action
Infestation is a fun and diverse 3D ground combat game that features Transformers-style futuristic vehicle that can be transformed into five different shapes. In a mundane shoot-the-aliens plot, you pilot an experimental vehicle called ACAM, which can turn into aircraft, hovercraft, and other vehicles. The gameplay is not much more complicated than other 3D action games (Incoming comes to mind), except for a few nice features. Your goal is to blast all the aliens that have invaded and infested 22 planets. Along the way, you can collect valuable resources such as Crystals, Energy Spheres, and even lost scientists. These scientists,...
---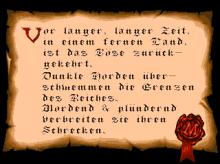 Death or Glory 1995 Non-English
Decent conversion of First Step/Software 2000's Amiga game. Death or Glory is a round-based strategy game with fantasy role-playing elements. Some of the in-game art (intro, character faces) look fairly nice - very well drawn, while the graphics overall could be described decent at best - comparable to the early Final Fantasy games. In general, it's a neat, entertaining game for a while, especially if you like the genre. But nothing that changed the history of computer gaming by much. ;) Note: The in-game text is in German... as usual with most early Software 2000 games, the English version was...
---