Old-Games.com: 9000+ Games to download
Search a Classic Game: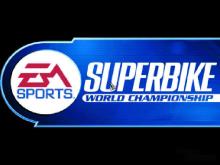 Superbike World Championship 1999 Sports
There have been a lot of PC moto-sims released this past year. Most have tried to offer up something in-between real-life and the feel of an arcade racer, but most have ended up with a final product that's just too watered down for hardcore sim enthusiasts to sink their driving gloves into. With Superbike World Championship, Milestone and EA seem to have found the right balance between realism and just plain fun. While it's not exactly the most hardcore superbike sim possible, it sure offers up enough true-to-life action and customization to satisfy the realism fans while allowing enough difficulty...
---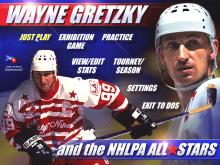 Wayne Gretzky and the NHLPA All-Stars 1995 Sports
Those who are long time fans of hockey, stop reading now. This ice diversion is for uninitiated game players who have never watched a hockey game or ever played any of EA's great hockey titles. Wayne Gretzky Hockey is so far from the actual game it's laughable. Sometimes that's just fine, as in the case of the arcade great, Hit the Ice. But this is a game that has a full NHLPA license and has enough potential depth to provide a nicely playable bit of hockey. It has its good points but the failures of the game are just too...
---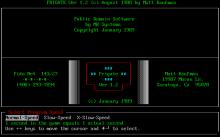 Frigate 1989 Strategy
1,000,000 square miles of open sea, your nuclear powered frigate and a fleet of Russian ships circling you. This is the set-up of Frigate a strategy battle game taking place near the end of the Cold War. Your mission is straight-forward. Destroy as many enemy ships as you can and try not to die. Points will be awarded for your evasive skills as your enemies are very well armed and for your hunting skills. Luckily your weapons are far stronger but there's strength in numbers. At your disposal are the following tools; radar, sonar, anti-missile weapons, radio jammers, and of course...
---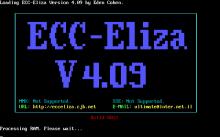 Dr. Sbaitso 1988 Utility
ELIZA was the first chatterbot to make a splash in popular culture, originally written and conceived by Dr. Joseph Weizenbaum of MIT in 1966 to mockingly ape the style of a person-centered ("Rogerian") psychotherapist or counselor, largely by prompting the user to elaborate on topics sampled from previous user input. A typical session would take the form of a typed dialogue (sometimes with simulated typing errors to further the suspension of disbelief), with the computer asking the user a series of questions and being fed responses from which to generate further questions. ELIZA stimulated early consideration of computer artificial intelligence (or...
---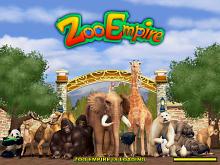 Zoo Empire 2004 Simulation
It`s a zoo out there, and you`re in charge! Go wild with your imagination running the most exotic, fun and exciting zoo ever. Tend to your animals` health, happiness and nutrition by hiring employees, and adopt new animals as you unlock the numerous features hidden within the game. Attend to visitors by providing facilities for them to eat, drink and buy souvenirs from as they revel in your zoo. Sporting flexible gameplay, choose from either the sandbox mode where you establish the rules of the game, or accept the challenge of graduating from rookie zookeeper to wildlife whiz in the...
---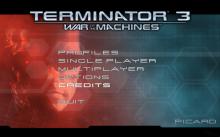 Terminator 3: War of the Machines 2003 Arcade action
What is T3: War of the Machines? Going in, I had been hoping for some kind of strategic FPS or maybe an arcade game with an advanced plotline. It's neither of those things. What it is is simply a team combat game in which each side is fighting to control certain points on the map. The single player menu gives access to twelve maps, locations such as the city and the military base, and I'm given the choice of playing as either the humans (called Tech-Com) or the machines (Skynet). Let's begin with the joys of the human side. I can...
---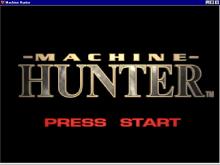 Machine Hunter 1997 Strategy
Machine Hunter fits squarely into that has-been category of top-down, low-res, action scrollers with chunky, 2D sprites. If anything, this game's lengthy production cycle and numerous name changes should have been MGM's first clues that Machine Hunter was a lost cause. It was originally called H.O.S.T (with no explanation of the acronym) and was set for release a year ago, then the name was changed to HOST (no periods), then Droid Hunter (LucasArts probably would not have approved), then Suicide Run (are we kamikaze pilots now?), and finally Machine Hunter. What it ended up with was a mediocre shooter with repetitive and...
---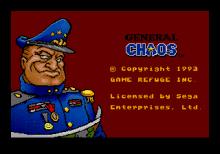 General Chaos 1994 Arcade action
One of the most underrated games for the SEGA Genesis console, General Chaos is a fun and funny arcade/strategy game. Think of crossing the zany action gameplay and humor of Cannon Fodder with wacky strategic elements of Nuclear War, and you'll have a good idea of what General Chaos is like. The game is essentially a quick and dirty battle (or a longer campaign mode that's just a series of battles) between two opposing squads of 5 soldiers each. The two opposing generals are named, appropriately enough, General Chaos and General Havoc. Before each battle, you select soldiers to make...
---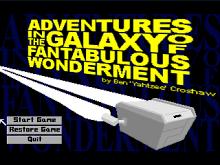 Adventures in the Galaxy of Fantabulous Wonderment 2005 Adventure
Adventures in the Galaxy of Fantabulous Wonderment (GFW in short) is one of the best freeware adventure games ever made, period. Aside from superb humor, entertaining plot, and fun puzzles, Ben "Yahtzee" Croshaw has succeeded in melding cross-genre elements that made games like Star Control so endearing. GFW is the first freeware adventure game in memory that can truly be called a "space opera" in the best sense of Star Control: you will explore one small but well-populated corner of the universe, trade goods between star systems to make money, update your weapons and other spacecraft systems, fight other spacecrafts...
---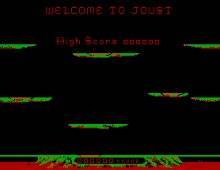 Joust 1983 Arcade action
Joust is a faithful PC conversion of Williams' coin-op and Atari console classic done in-house by Atari as part of their "Atarisoft" brand. The objective should be familiar to everyone except those who started gaming after early 1980s: ride an ostrich around the screen as you joust-battle the enemy shadow-lords flying on their buzzards. At the same time, you must pick up the eggs before they hatch into more deadly enemies. Other dangers include a pterodactyl who periodically arrives to thin out the ranks of on-screen warriors if things are taking too long, and platforms that disappear under your feet,...
---