Old-Games.com: 10,000+ Games to download
Search a Classic Game: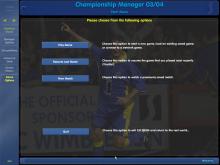 Championship Manager: Season 03/04 2003 Sports
Graphics Championship Manager games have never been about the graphics. Critics condemn them for looking like glorified spreadsheets and they will not push that latest graphics card you splashed out on into even the mildest sweat. This version is no different. The graphics are entirely functional and do what they need to do. The layout is clean and the menus easy to navigate. The 2D match engine introduced in Championship Manager 4 remains and has been improved on significantly. Players are represented on the pitch by small round icons and this enables you to get much more idea how individuals are...
---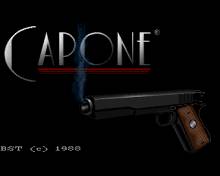 Capone 1988 Amiga
I get a bit annoyed when games say, "Belter than a movie, it's like being there!" on the cover. I'll be the judge of that, is my usual retort, but in Actionware's case I'll let them off. It's not like being there, but it is an enjoyable and addictive arcade game, so that's OK. You are an enforcer, an Elliot Ness character, whose task in life is to splatter as many bad guys all over the pavement as humanly possible. You control your pistol with either the mouse, or an Actionware Light Phaser, a gun shaped controller which plugs into the...
---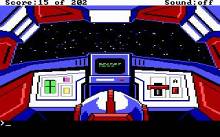 Space Quest: The Sarien Encounter 1986 Adventure
Roger Wilco is one of the most important men on the starship Arcada: he is the janitor! Just when he was doing what he does best (dozing off in a closet), the shrill sound of an alarm penetrated the air. Arcada is attacked by the evil Sariens! Before you realize what is going on, you discover that you are the only survivor. The Sariens have killed the entire crew and stolen the valuable Star Generator. Your immediate task will be to find a way to leave Arcada, that is about to explode in fifteen minutes. And then you'll have to...
---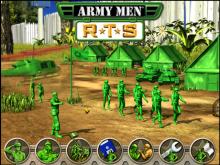 Army Men: RTS 2002 Strategy
Army Men RTS lets you relive the wars waged in your yard or on the kitchen floor using little plastic green men. It's a solid real-time strategy game and, while hardcore fans may find it a bit simplistic, most will enjoy it, as will newcomers to the genre. Two factions, the greens versus the tans, fight for one objective -- capture the defecting green general and bring him in. Great Battles, the first of two single-player modes, consists of eight scenarios with single objectives (e.g., destroy the enemy base, create a certain type of building). The second mode, Campaign, has 15...
---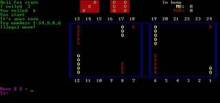 Backgammon 1984 Board
This is a standard Backgammon board game that makes use of the "short" variation where opponent's stones can be taken. The only option is top play against the computer AI opponent. There is only one level of play. Moves are made with the corresponding letters on the keyboard. ...
---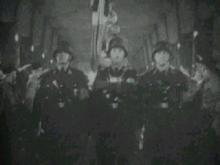 Commandos: Behind Enemy Lines 1998 Strategy
Commandos: Behind Enemy Lines is an addictive, well-produced game. It is the kind of game that tricks you into playing it until the wee hours of the morning. By the time you finally stop, it is time to get out of bed. Graphically, Commandos is great. Each level contains many intricate details. Trees, snow, rocks, flowing water and other organic scenery comprise most of the background. The decay and destruction of World War II also leave their marks on the terrain. The game's overhead view and your team's ability to scan the landscape for Nazis force the characters presented in Commandos...
---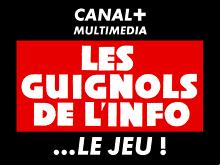 Les Guignols De L'Info...Le Jeu ! 1995 Non-English
Les Guignoles De L'Info...Le Jeu ! is a Point & Click game based on a French Satiric TV Program. You are a new TV reporter freshly engage in the WCI, an information Channel, and you must provide great scoop from different famous people coming from Sports, Politics, Movies, etc... Your Aim is to make a maximum of hearing to take the place of the main presenter: PPDA. There's no inventory. You only have a Video camera and a limited battery. You have to record Pictures and/or sounds in the theme of your mission briefing but there a lot of thing to...
---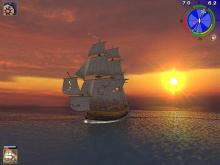 Pirates of the Caribbean 2003 Role playing
Pirate games are far and few between in gaming. We see them on occasion every so many years, achieving the overall feel of swashbuckling adventure to varying degrees of success. In order for gamers to get the pirate fix they pretty much have to wait for Halloween and dress up, or suit up for a few rounds of Long John Silver and the Tavern Wench on those sleepless summer nights. Now Akella brings us Pirates of the Caribbean which in and of itself achieves the overall feel of swashbuckling adventure to varying degrees of success on the PC. Virtually every...
---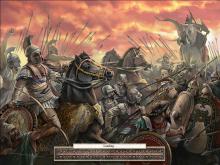 Alexander 2004 Strategy
In what is sure to be the first of many Alexander the Great-themed strategy games, Ubisoft and Ukrainian developer GSC Games have just released Alexander. In addition to being the first out of the gate, Alexander also enjoys the distinction of having loads of footage from Oliver Stone's Alexander. Whatever your opinion of the movie itself, including tons of footage and music from the films definitely helps the presentation of the game and ties the missions together. The fifteen missions of the Alexander campaign run through the entirety of his military career. It starts with him putting down revolts at home...
---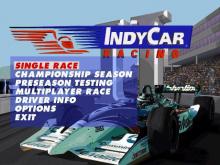 IndyCar Racing II 1996 Sports
The fourth Papyrus racing game is the sequel to the 1993 IndyCar Racing. It uses many of the improvements which were introduced in NASCAR Racing. There are fifteen tracks in total, and the major features are 640x480 SVGA graphics, multiplayer support for two players, pi telemetry data for realism, interactive driving schools, enhanced artificial intelligence, in-game communication with the pit crew supporting speech recognition technology, and digital stereo sound. You race in open-wheel cars and there are different driving views, with detailed physics and a realistic simulation of damage and controls. You can call up information about your car (fuel, tires,...
---