Old-Games.com: 10,000+ Games to download
Search a Classic Game: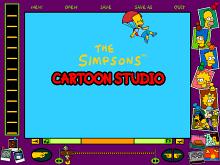 Simpsons Cartoon Studio, The 1996 Educational
The Simpsons Cartoon Studio allows you to use a large library of premade clips, sounds, backgrounds, and effects to make your own Simpson's cartoon shorts. Also includes a program that allows you to swap cartoons with your friends. ...
---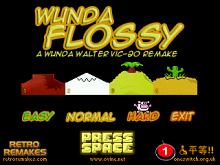 Wunda Flossy 2005 Arcade action
Wunda Flossy and Ork Attack are two quality entries in One Switch Competition. (Actually, Ork Attack was not finished in time for the competition, but it was the author's intent to enter). Wunda Flossy finished second, and I'm sure had Ork Attack been finished in time, it would have placed in the top 5 as well. As one-key games, both games are extremely easy to learn: you need to press only one key in the whole game. In Wunda Flossy, your job is to guide a cow named Flossy across the landscape, avoiding obstacles and collecting enough coins to clear...
---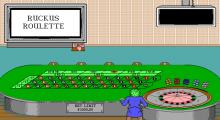 Ruckus Roulette 1993 Strategy
Ruckus Poker and Ruckus Roulette are two of the best entries in Villa Crespo's long line of casino games that found their heyday in early 1990s. Marketed as full-price commercial titles rather than as releases in their "coffee break" budget games series, both Ruckus games are well worth the price tag. Both games support up to 4 players in turn-based gameplay, decent graphics, and best of all - a plethora of options that gambling fans will be delighted with, including variants, comprehensive rules, and scoring options. If you enjoy poker or roulette, these games are some of the best games...
---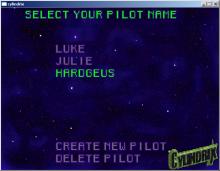 Cylindrix 2001 Arcade action
Choose your ship, your shipmates whom will have ships of their own and command your groups to win by taking over the Cylindrix. You'll also have to face the COMPUTER'S choices of it's group and it's ships! A FAST PACED GAME in REAL TIME 3D COMBAT. You must try to outwit the computer, but usually the computer will outwit you! Game is also playable by modem; head-to-head! ...
---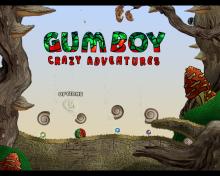 Gumboy: Crazy Adventures 2006 Puzzle
Graphics & Sound: Gumboy: Crazy Adventures has a very alien feel to it. The 2D worlds are comprised of furry hills, jagged trees, black water, and many other landscaping oddities that give the game an overall unusual feel. That being said, I like the look of the game. The aforementioned odd worlds makes me feel like I am flipping through some fantasy art book filled with magic and wonder. The look of Gumboy himself is also just a bit off, but seems to fit well in the unusual atmosphere of the game. Gumboy's audio isn't all that typical either. The music has an...
---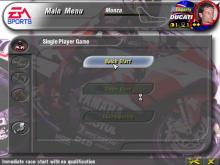 Superbike 2000 2000 Simulation
Do you ever have the desire to turn your whole entire body into a piece of road rash? Does crashing into a hay bail at 90 mph get you all excited? Do you crave going so fast your eyelids peel back from the force? If you answered yes to even one of those questions, strap on your motorcycle helmet -- it's time to review Superbike 2000. I had the opportunity to review last year's Superbike game from EA Sports, so I was chomping at the bit to play this one. For the first time street racer, let me give you...
---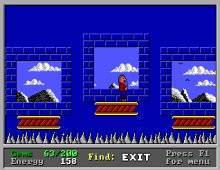 Clyde's Revenge 1995 Arcade action
Clyde's Revenge is a pretty bad sidescrolling platformer that ruins the creative no-enemies premise with dull gameplay and interminably boring levels. Basically your goal is to collect every stone on the level to move on to the next, making tricky jumps and solving simple puzzles in the process. While the premise may be original, the actual game is far too boring to hold it up. You will have to go in circles more than once to find that last stone needed to complete the stage. What's worse is the fact that you will need *hundreds* of these stones in later...
---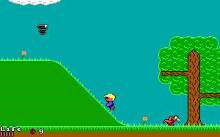 Elfland 1992 Action adventure
In the two volumes of Elfland you play as an Elf fighting off the evil trolls that have invaded your homeland. In volume one make the perilous journey to Gorgimer's Castle to get a potion that will help against the trolls. Gorgimer the Alchemist isn't friendly to strangers so you must find a way to convince him to help the Elves. In volume two you will continue the adventure as you rescue the village elves by defeating the Troll Chieftain. At the start of the game, choose to play as a boy or girl (Elfie or Elfita). Gameplay...
---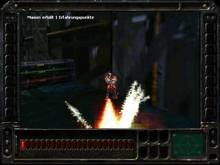 Incubation 1997 Strategy
Incubation is, as far as it concerns the story, part of Blue Byte's "Battle Isle" series, which devastates the planet Chromos in no less than three world wars before, and one after, the game's timeline. In short, the drulls and kais, the inhabitants of this beautiful world, have quite a problem in regards to technology, being very far advanced in some areas but caught at a much earlier stage in others. First there was Skynet Titan, the supercomputer that stirred up a whole planet and its moon during the first two installments of the series; then came Punt Vassius, the...
---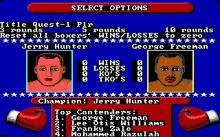 T.K.O. 1989 Sports
Compete for the title of Accolade Heavyweight Champion with TKO boxing. The game features a unique perspective in which you have a dual, first-person perspective of the action. A split screen lets you see yourself hit as well as get hit. If you want to know your positioning in the ring, an aerial view is available. As the fight rages on and the boxers take punishment, their faces will swell, bruise, and turn black and white. TKO provides two types of fighting arrangements: One-Player Bouts and Two-Player Bouts. When playing solo, you must box your way to the title by fighting...
---