Old-Games.com: 10,000+ Games to download
Search a Classic Game: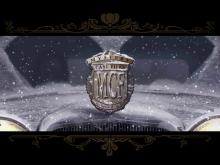 Mystery Case Files: Dire Grove 2009 Puzzle
Activision's detective-themed hidden object franchise continues with a trip to Northern England in Mystery Case Files: Dire Grove. A blizzard forces gamers off the road in the tiny resort town of Dire Grove, where a hastily abandoned car sets off a mysterious, ...
---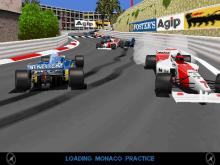 Power F1 1997 Sports
Power F1 is an F1 racing game that is based on actual F1 race data, and features the official cars, drivers and courses. The game includes 2 player split screen and multiplayer over LAN. Steering wheels and joysticks that were available at the time of release are supported. ...
---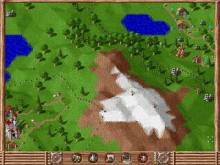 Settlers, The (a.k.a. Serf City: Life is Feudal) 1994 Strategy
A strategy game with cartoony graphics and an innocent line in humour. At the start of the level you choose a starting point, the intention being to get lots of flat land as well as resources to mine and ideally existing sources of trees, stones and water (for fish). Your people are vying for supremacy with up to 3 others. The gameplay focuses on resource management. Each building requires a certain amount of wood (and stones for some of them) to be constructed and requires particular resources to perform its function successfully. Food must be produced (either fish, bread (requiring a...
---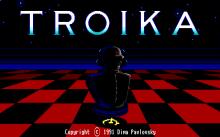 Troika 1991 Puzzle
Troika is a collection of three arcade style games: Rebel Planets, Ivan, and Metal Hearts, from Russian programmer Dima Pavlovsky. Rebel Planets is an arcade shooter where you control a small ship at the bottom of the screen and shoot a cylindrical projectile upwards. The goal is to destroy enemies on the screen with the projectile while making sure the projectile does not come into contact with various obstacles scattered around the screen. This plays like a cross between Space Invaders and Breakout. Ivan is a puzzle game in which the objective is to collect all the money on the game screen...
---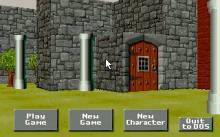 Legend of Valour 1992 Role playing
The city of Mittledorf is in chaos - an evil cousin of the King is oppressing the people. Your cousin Sven is not evil though, so when he disappears, you head to Mitteldorf to try to track him down. Legends of Valour is a role-playing game using a similar movement system to Ultima Underworld. You walk through the world in real time, passing texture-mapped buildings. The complex gameworld is over a mile squared and includes 40 miles of underground tunnels, as well a thousands of characters getting on with their daily business. When designing your character, you can customise his or her...
---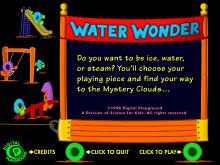 Water Wonder 1996 Strategy
Water Wonder is a unique computerized board game based on the actual board game of the same name. Designed primarily to teach kids about different states of water (steam, liquid, and ice) and how different objects affect them, the game is easy to learn but becomes repetitive after the novelty wears off. Your goal is to reach the end of the board within a given number of moves in "shallow" (i.e. easy) mode, and collect more clams than your opponents in "deep" mode. At the start of each turn, you choose what state of water you want to be, then click...
---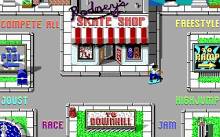 Skate or Die 1988 Sports
Skate-or-DIE!! That's right, the arcade classic you spent your millions on, quater by quater! It features three different types of graphics: CGA, EGA, and Tandy along with the choices of joystick or keyboard control. Challenge your skills on the freestyle ramp. See how fast you can go in the downhill race. Beat up on another mohawked e-rad, smash cans, SKATE OR DIE in the downhill jam, or break into the local pool and shove the (padded for safety) jousting stick up a fellow skater's bum. It's all there just like it was in the arcade. The graphics are what is...
---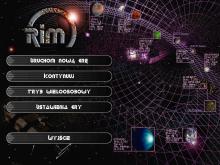 RIM: Battle Planets 2001 Strategy
Turn based combat games have really become none existent since the demise of the great X-COM series. There have been a few turn based games in general but perhaps, with the exception of Jagged Alliance 2 there hasn't really been anything to offer the strategic soaked, adrenaline pumping action that X-COM had. One title that might change all that is Trinode Entertainment's Rim - Battle Planets. The game is based exclusively around tense, turn based combat situation and fans of the X-COM games ought to give this a look. There is the campaign and tutorial available to play in single player...
---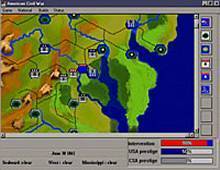 American Civil War: From Sumter To Appomattox 1996 Simulation
American Civil War: Sumter to Appomattox is a historical war game centered around the Civil War. The game plays out on a strategic level with an emphasis on the logistics of troop movements, economic consequences of various actions, foreign affairs and the quality of military leadership offered by the North and South. The troops and units are represented by abstract symbols on an overhead map of the United States; most settings are changed in windows reached from pull-down menus. It also includes a variety of historical settings and victory conditions. ...
---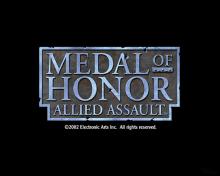 Medal of Honor: Allied Assault 2002 Arcade action
Electronic Arts has produced another rock solid, if uninspired, first-person shooter for their Medal of Honor series. Medal of Honor: Allied Assault's seven multi-level missions traverse the European Theater of WWII; you will take out coastal guns in North Africa, scuttle submarines in Norway, and sneak into the heart of Nazi Germany. Where Return to Castle Wolfenstein establishes an arcane and spooky atmosphere, Allied Assault emphasizes realism, though both are relatively standard shooters. All the missions provide plenty of furious and enjoyable killing, but your biggest regret may be the title's relatively short length. These missions will blur together as you...
---