Old-Games.com: 10,000+ Games to download
Search a Classic Game: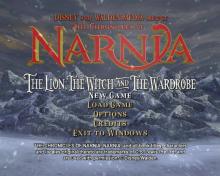 Chronicles of Narnia, The: The Lion, the Witch and the Wardrobe 2005 Arcade action
Based on the 2005 cinematic adaptation of C.S. Lewis' classic fantasy novel, this video game version of The Lion, the Witch, and the Wardrobe features the four Pevensie children as playable characters, each with a different specialty. Many of the game's challenges require two or more of the children to combine their strengths and work together. Only by using their talents in harmony will they be able to solve the game's action-oriented puzzles, and defeat the minotaur, cyclopes, werewolves, and other mythical monsters that stand in their way. Peter, the oldest Pevensie child, wields a sword in the land of Narnia,...
---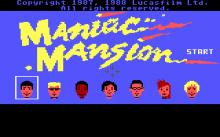 Maniac Mansion Enhanced 1988 Adventure
The Edison mansion has always been a creepy old house on the edge of town. There have been rumors of strange experiments going on and of odd creatures living amongst the Edison family. There is even a story that a meteorite once crashed near the home nearly 20 years ago. More immediately, a girl named Sandy has gone missing from the local highschool and her boyfriend Dave swears that he saw Dr. Fred abducting her. Dave knows that he cannot do it alone and will need help from two other students if he has any hope of infiltrating the mansion...
---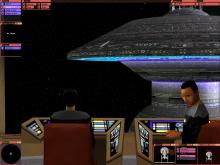 Star Trek: Bridge Commander 2002 Simulation
From developer Totally Games and publisher Activision comes a Star Trek title worthy of its (licensed) name. It seems that the conundrum of representing space combat among Federation starships (which in prior titles has proved to be elusive) has been resolved not only effectively, but in a manner that is true to the series, graphically awe-inspiring, and delightfully fun to play. Players will be able to issue commands to their crew (and enjoy the visual splendor said commands produce) as a true Federation Captain would, and still have time to wave their fists in the air and yell, "KHAAANNN!" Due to...
---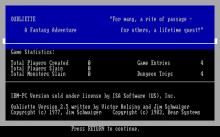 Oubliette 1983 Role playing
Oubliette is one of the earliest party-based role-playing games. It is an open-ended hack-and-slash through a multilevel dungeon with a party of 1-6 characters, chosen from possible classes including Fighters, Priests and Thieves. They will gain experience, jewelry and armor as the adventure progresses, but they will also age and may eventually die. Spells are triggered through typing their activation codes. The party can be changed before every trip to the dungeon by dropping off / picking up characters from the local tavern. ...
---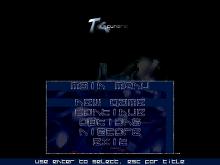 T4 Funeral 2004 Arcade action
T4 Funeral is a superb fanmade side-scrolling platformer built with level editor that was included with T2002, another great Turrican fanmade game that is also reviewed on this site (so one could more accurately call the game a "total conversion" of T2002). The game features huge levels, smooth animations, and the same top-notch gameplay that makes Turrican series one of the best shooters ever made. There is no plot to speak of - just shoot everything in sight. There is a lot of power-ups to use, including the very cool jetpack that lets you fly. All the levels are newly...
---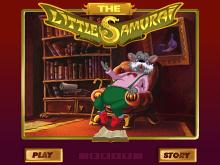 Magic Tales: The Little Samurai 1996 Educational
Based in an old Japanese folk tale, "The Little Samurai" tells the story of a tiny boy named Taro one day embark on an incredible adventure and find laughter in the most powerful weapon. ...
---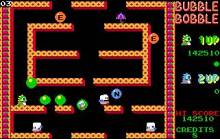 Bubble Bobble 1987 Amiga
One of the true classics. Bubble Bobble has gone from success to success on various computer system including the Amiga, Commodore 64 and regular arcade play machines and now in the regular PC's with this version from Novalogic. Like seen in the other versions of the game you control a little dinosaur character and you have to collect different fruit and other things while you are capturing ghosts and other monsters with your bubbles. Once they are captured you have to blow the bubbles and when you have captured all monsters you have completed the level. It does sound simple and...
---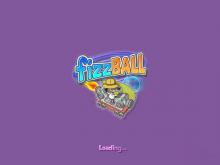 FizzBall 2006 Arcade action
One of the easiest games to clone is Breakout: lay down some bricks, put in a ball and a paddle, and you are ready to go. Since the original games were published way back in the Dark Ages, new versions of the game must add something distinctive to the formula in order to stand out against the crowd. Grubby Games brings Professor Fizzwizzle to the Breakout realm; he is charged with collecting animals using a giant bubble, reminiscent of the one used on The Prisoner. Is FizzBall a number, or a free man (that was a Prisoner reference, by the...
---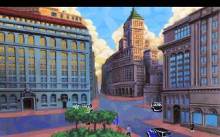 Laura Bow 2: The Dagger of Amon Ra 1992 Adventure
The Dagger of Amon Ra is the sequel to Laura's previous adventure, The Colonel's Bequest. Laura Bow, fresh out of college, is hired by a New York newspaper and told to investigate a museum theft. The item is a priceless ancient Egyptian artifact, and possible suspects prove plentiful. During a party to celebrate the opening of the museum's new section, someone is murdered and Laura, after asking to be allowed to investigate, is locked in. This sets the stage for a series of murders, much in the same vein as the original game. ...
---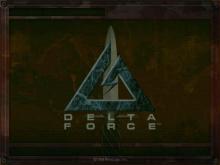 Delta Force 1998 Strategy
In Delta Force, players combat terrorism around the globe. Created in Oct '77 at Fort Bragg as an immediate response resource to world terrorist groups, the team consists of elite troops from the 82nd Airborne, Special Forces Green Berets and U.S. Army Rangers. Rite of membership encompasses intense training in Close Quarters Battle, specialized reconnaissance, hostage rescue, and counter-terrorism techniques. In the game, players join a team so secretive that the U.S. Department of Defense does not confirm its existence. From both first and third-person perspectives, players participate in over 40 single player or cooperative missions covering a wide range of...
---