Old-Games.com: 10,000+ Games to download
Search a Classic Game: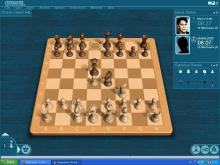 Chessmaster 10th Edition 2004 Strategy
When I load a chess program, the first thing I tend to notice is the interface. Does it have too few hot buttons, so half the time I am resorting to memorizing hotkeys or going to a menu? Or does the sheer number of hot buttons actually get in the way of enjoying the game, because it is impossible to find anything, even though it's all right there in front of you? Chessmaster seems to walk right down the middle between these two extremes. There are few windows that you have the option of hiding if you don't need them. The...
---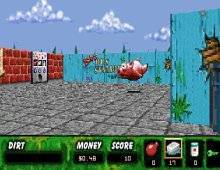 H.U.R.L. 1995 Arcade action
The Slob Zone is under the control of Bob the Slob, the leader of the Hardcore Union of Radical Litterbugs, an army of oversized animals. Bob the Slob has stolen all the world's clean underwear, and sends his dirty minions against the one brave hero who dares to venture into his realm and reclaim the stolen goods.H.U.R.L. is a non-violent action game that uses a first-person perspective and 3D graphics reminiscent of first-person shooters. Instead of shooting enemies, however, the protagonist washes them. Soap, water balloons and deodorant can be found or acquired at vending machines, trading collected rubbish for...
---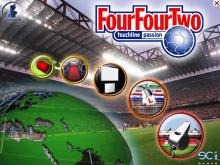 FourFourTwo Touchline Passion 2002 Sports
The football management games crown has been worn for a long time by SIGames and their Championship Manager series. The competitors are getting better, boasting new 3D match coverage and complex license deals from the FA et al, but still none touches upon the brilliant gameplay of the game that lacks either of those boasted features. SCi's title is the latest of those competitors, and their effort isn't half bad. First off, the interface is quite clean, and not too cluttered, and the options available to you allow you to manage your team fairly easily. In fact, there are an awful...
---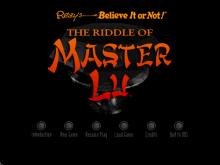 Ripley's Believe It or Not!: The Riddle of Master Lu 1995 Action adventure
In this game, you control a historical character, Robert Ripley (1893-1949), a famous traveler and collector of rarities. One day, during a travel in Egypt, Ripley was attacked by mysterious Chinese assassins. The trail leads him and his Chinese girlfriend Mei Chen to the Forbidden City of Beijing. There he becomes involved in a mystery that will take him to exotic locations all around the globe. The game plays like a traditional puzzle-solving adventure. Ripley will have to talk to various people, searching for information, but the main emphasis of the gameplay is still on puzzles, mainly inventory-based. The game...
---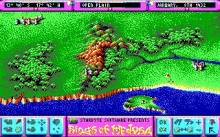 Rings of Medusa 1990 Strategy
Yet another pair of Amiga cult classics that did poorly on the PC, Rings of Medusa casts you as a prince of the kingdom who must amass armies and find ancient rings to defeat the Medusa that took over the kingdom. Each game is a curious mix of strategy (build armies via trade income) and RPG (find the rings) that's not too taxing in both but provide solid fun nonetheless. Rings of Medusa 2 adds more RPG elements with 3D dungeon romps and cool spells. ...
---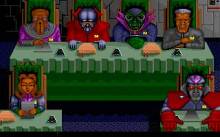 Utopia 1991 Strategy
Ever read Thomas Moore? He described Utopia as a place where (among other things a man and a woman would see each other naked before the wedding and decide if they like what they see - at the time that the parents were still arranging the whole thing)! Well this Utopia is nothing like that, but you get a chance to build your own world. First time I heard about this game was when I asked to be assigned for a game no one else would like to review and Tom gave me this... Didn't even know what the game...
---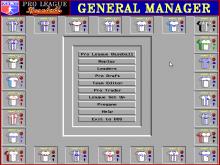 Pro League Baseball 1992 Sports
This baseball simulation from Micro Sports Incorporated has all the standard features one expects to find including league play, team management, detailed statistics, drafts, trades, and accurately modeled stadiums. It bears the official seal of Major League Baseball and includes the full rosters for the 1991 season (along with a long abandoned download function for annual updates). Pro League also uses Real Sound audio (for those who have not yet bought one of them newfangled Sound Blaster thingies). ...
---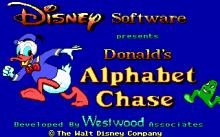 Donald's Alphabet Chase 1988 Educational
Donald's Alphabet Chase is an educational game for children ages 2-5 featuring Donald Duck. Donald's alphabet letters have escaped and are now hiding throughout the house! You need to help Donald locate all 26 of the letters and put them back in place. By pressing a letter on the keyboard, an animation is displayed where Donald finds and catches that letter. There are six different screens a letter may be hiding on, and each letter features a different animation. When all of the letters have been collected, the game is over and a bonus screen is displayed. ...
---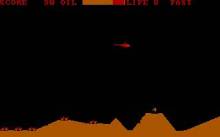 Supercopter 1987 Simulation
Some Striker clone. ...
---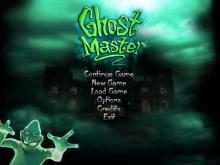 Ghost Master 2003 Strategy
Only a few games have let you play the bad guy, and even fewer encourage it, Black & White and Dungeon Keeper I and II being the most notable. Some RPGs will let you perform evil actions, but generally, most reward good-aligned characters more than their wicked counterparts. So it's a refreshing change of pace to come upon Ghost Master, a title that puts in charge of a group of bad ghosts and has you use them to scare innocent civilians out of house and home. Developed by Sick Puppies, a division of Empire Interactive, Ghost Master asks only one...
---