Old-Games.com: 10,000+ Games to download
Search a Classic Game: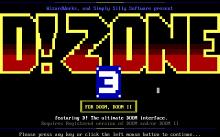 D!Zone 3 1995 Arcade action
D!Zone 3 is, like previous titles, a compilation of over 1000 wads for Doom and Doom II. Also contains new graphics, sound, music and more. ...
---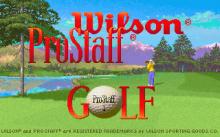 Wilson ProStaff Golf 1993 Sports
Wilson ProStaff Golf is a 3D golf game. The game can accept up to ten computer golfers, or four golf teams. The player can control a team or an individual by selecting the game mode - Individual Competition / Team Competition. It is also possible to change the name, hair and skin colors of the golfers. ...
---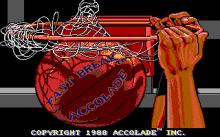 Fast Break 1988 Sports
A cutting-edge basketball game in 1987, Fast Break was touted by Accolade as "the first 3-on-3, full-court basketball game that lets you select and run both the offense and defense." Indeed, the game offers a lot more options than its peers, and each individual player has unique talents and strengths. You can even design your own offensive plays in this game. ...
---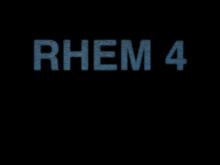 Rhem 4: The Golden Fragments 2010 Adventure
An all-new locale on the surreal island of Rhem is waiting for you to explore in this standalone entry in the first-person adventure series. Using clues scattered throughout different areas of the island, you must solve a variety of logic and environment-based puzzles to advance. Over the course of your journey, you'll encounter an assortment of mechanical items, secret passages, vehicles, and buildings. Rhem 4 features a point-and-click interface and locales consisting of static, pre-rendered screens in the tradition of Cyan Worlds' Myst series. Your goal is to activate an elaborate transportation system that may lead you back to civilization. ...
---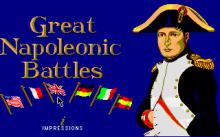 Great Napoleonic Battles 1991 Strategy
Great Napoleonic Battles is a turn-based hex wargame which not only allows players to play three epic battles from the Napoleonic Wars but also includes a construction kit to re-create any land-based battle of the Napoleonic period. It consists of four programs: a 'Battle' program to play scenarios; a 'Mapmaker' to customise or create new maps; a 'Menmaker to create or modify units and pieces used in the battles; and a 'Warmaker' to modify rules, objectives and conditions of combat. The game comes with three ready-made scenarios - the battles of Marengo and Waterloo, where you play the French, and the...
---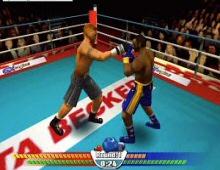 KO: Ultra-realistic Boxing 1999 Sports
Billed as an "ultra-realistic boxing game," unfortunately Data Becker's KO is anything but. Although it does look like a decent boxing game at first glance, it doesn't take long before the shallow execution and inaccurate controls rear their ugly heads to ruin your enjoyment. The experts at Heavyweight News says it all about what makes KO a horrible real dog that got only 47/100 on their score: "The gameplay is what knocks out KO Boxing. Moving around is simple enough, but throwing a punch involves a combination of directional movement and pressing a button. For example, if you press forward and...
---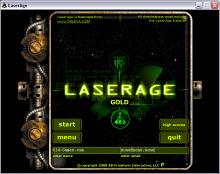 Laser Age 1999 Arcade action
Laser Age is a decent coffee-break sized vertical shooter from Freeform Interactive/Ingava -- one of the best freeware developers that folded sometime in 2000. Good SVGA graphics, detailed ships, and many different kinds of enemy ships help keep the game interesting for the few minutes that it will last, since the game is rather short. Fast, fun, and pretty to look at -- all the qualities that bode well for Freeform/Ingava's future releases that would include G-Sector and Outbound. ...
---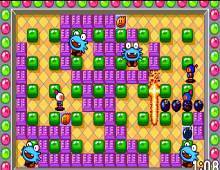 Mr. Boom 1999 Puzzle
Bomberman clone. Gameplay is exactly the same and even the graphic style seems very similar to Bomberman. ...
---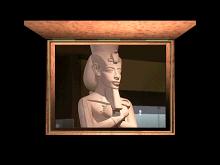 Beyond Time 1997 Adventure
Beyond Time is an inventory-based, mouse-driven adventure game based on the novel Obelisk by Dr. Judith Kaye Jones. "Obelisk" was the name given to it by the original designers when it was completed in 1995, but it was never published under that name. DreamCatcher picked it up for publishing 2 years later under the name Beyond Time, appropriate because the story does involve time travelling. Rifts in time have occurred causing people and precious artifacts and treasures to disappear mysteriously all over the world. Travel to ancient Egypt, Tibet, the Yucatan peninsula and Atlantis to find the missing masterpieces of the...
---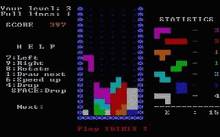 Tetris 1986 Puzzle
As a true gamer I refuse to make any comment on this legend from former USSR. There are no words that can describe this simple, but very addictive game that inspired many programmers. ...
---