Old-Games.com: 10,000+ Games to download
Search a Classic Game: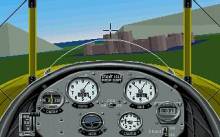 Stunt Island 1992 Simulation
One of the most unique and underrated simulations ever, Disney's classic game lets you perform wild aerial stunts in planes that range from a biplane to a duck (yes, a duck). You can enter into stunt competition or film your own exploits. The movie-making portion is extremely well-designed-- you have complete control over camera placement, props, etc. Highly recommended. ...
---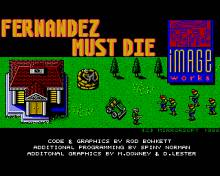 Fernandez Must Die 1988 Amiga
Do you ever find it strange that graphic artists often choose to make their sprites cute and cuddly rather than mean and muscular in games where your prime concern is to murder everyone and everything in sight? Take Bionic Commandos, Joe Blade or Ikari Warriors for example, all feature characters that look almost as much like teddy bears as soldiers. Perhaps it helps us get away from the fact that with each shot we are brutally killing 'humans', and makes it all seem more like a harmless game with tin soldiers. Whatever the reason, it works, and deliberately or not...
---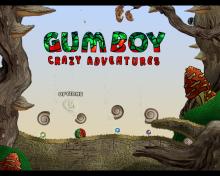 Gumboy: Crazy Adventures 2006 Puzzle
Graphics & Sound: Gumboy: Crazy Adventures has a very alien feel to it. The 2D worlds are comprised of furry hills, jagged trees, black water, and many other landscaping oddities that give the game an overall unusual feel. That being said, I like the look of the game. The aforementioned odd worlds makes me feel like I am flipping through some fantasy art book filled with magic and wonder. The look of Gumboy himself is also just a bit off, but seems to fit well in the unusual atmosphere of the game. Gumboy's audio isn't all that typical either. The music has an...
---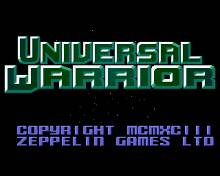 Universal Warrior 1993 Amiga
Not so old, but quite simple game. The universal warrior is a robot, who has to roll over many levels, find keys, open doors, collect extra points, and fool his enemy. ...
---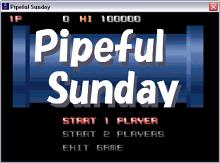 Pipeful Sunday 2002 Puzzle
Pipeful Sunday is a nice freeware Pipe Mania clone. While it doesn't show off any revolutionary concepts or push the envelope, it is a well-coded, fun, and challenging puzzler. Your goal on each level is to lay different pipe segments to create a secure pipeline from the "IN" tile to the "OUT" tile. When the time limit runs out, water will start flowing out from the "IN" tile, and it is game over for you if it flows out from an open pipe segment. What makes Pipeful Sunday a bit more difficult than other pipe puzzles is that you cannot...
---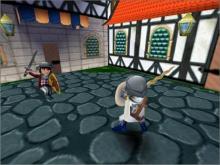 Hype: The Time Quest 1999 Adventure
So many times, you hope so much for something that no matter how good it is, it can never face up to what you want it to be. Like Tootie's career move from the Facts of Life to Living Single. Sure, it was stellar, Emmy-branding stuff, but could her career ever really rise any higher after being the golden child of the "teen-girl living in a boarding house" sitcom genre? Hype was such an interesting phenomenon because it was the critics that raised the game up on their shoulders, to the stunned glee of Ubi Soft. Hype was just part...
---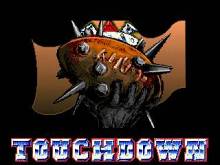 Blood Bowl 1995 Board
If you have come to look at this game, chances are you're a fan of the boardgame itself. So am I. Blood Bowl is one of the best board games ever to be made. This is your chance to play the same game on your PC. The teams you control are the most famous teams in the Warhammer universe; Underworld Creepers, The Gouged Eye, and Dwarf Giants to name a few. You take on the role of the coach and it is your duty to bring your team the golden trophy. At least this is the idea. Unfortunately, the game...
---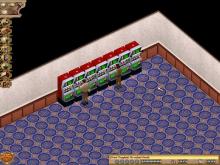 Casino Tycoon 2001 Simulation
Casino Tycoon is a game in need of a dark side. The game - part of Monte Cristo's budget strategy line - makes references to movies like Casino in its packaging, and yet actual play is lily-white. No shady dealings, no fixed games, no corruption outside the occasional cheating guest. Now, I'm not suggesting casinos are crooked, or have to be to turn a profit. But wouldn't it have been fun to make a little extra cash from wiseguys or fix games or at least give players the ethical decision of whether to take such measures? Apparently,...
---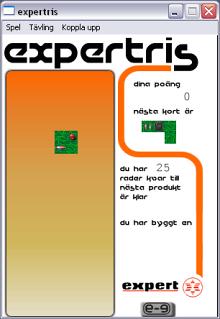 Expertris 1999 Puzzle
Similar to Eduman, Expertris is a straightforward ripoff of a well-known game. In this case, the game is Tetris, and the clone plays like an exact replica, only with different graphics. No frills or twists of any kind.. And it doesn't even tie in very well with the game's sponsor: in this case, one of Sweden's biggest computer manufacturers. Fun for a few minutes or so, before you realize that the bland graphics and lack of nice backdrops make the game inferior even to the original Tetris. Not recommended, but worth a look as one of E-Game's earliest titles. ...
---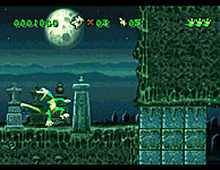 Gex 1996 Arcade action
Probably Crystal Dynamics' least successful release, Gex is a decent platformer that tries too hard to emulate Earthworm Jim in playability and humor... but doesn't quite get there. In Gex, you play a cocky 20th century gecko with an attitude who has been sucked into his television by Rez, an evil creature whose idea of torture is subjecting innocent reptiles to reruns of sordid TV shows. Your job: fight your way through five zany worlds with themes based on various old B-movies. The game does share similar charms to Earthworm Jim, Crystal Dynamics' most popular game. Gex moves (or rather, slithers)...
---