Old-Games.com: 10,000+ Games to download
Search a Classic Game: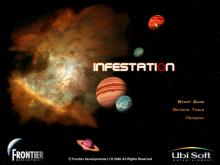 Infestation (2000) 2000 Arcade action
Infestation is a fun and diverse 3D ground combat game that features Transformers-style futuristic vehicle that can be transformed into five different shapes. In a mundane shoot-the-aliens plot, you pilot an experimental vehicle called ACAM, which can turn into aircraft, hovercraft, and other vehicles. The gameplay is not much more complicated than other 3D action games (Incoming comes to mind), except for a few nice features. Your goal is to blast all the aliens that have invaded and infested 22 planets. Along the way, you can collect valuable resources such as Crystals, Energy Spheres, and even lost scientists. These scientists,...
---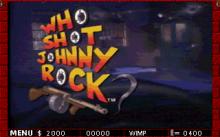 Who Shot Johnny Rock? 1994 Arcade action
Another live-actor arcade shooter by American Laser Games (makers of Mad Dog McCree and Crime Patrol), Who Shot Johnny Rock is set in the classic 1920's style gangster era. As the title suggests, you're supposed to find out who shot singer Johnny Rock (or at least who hired the guys who shot him) and put them behind bars. There are some differences between this game and previous American Laser Games shooters. Instead of a wimpy pistol, you get a tommy gun (which doesn't need to be reloaded). Unfortunately, you also have limited ammo and need to buy more at times. Instead...
---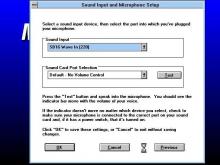 Marty And The Trouble With Cheese 1996 Educational
Mart And The Trouble With Cheese is the first piece of software really designed for preschoolers- even as young as two years old. Children communicate with the computer with the computer and interact with the story the way they communicate with people- by talking! What's Marty getting into now? In The Trouble With Cheese, Marty sets out on a mission to recover his lost cheese. Like most young mice (and young humans), Marty is curious and high-spirited, and has a tendency to get into trouble. He sure is lucky to have a friend like your child to help him find his way...
---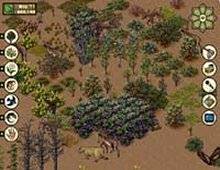 SimPark 1996 Simulation
Made by Maxis, the company famous for its line of "Sim" games, SimPark deals with the simulation and management of a real wildlife park. SimPark allows you to build and manage parks from scratch, completely isolated from civilization. You have the choice of choosing from hundreds of different species of flowers, bushes, plants, mammals, birds, and reptiles to live and thrive in your park. Which plants and animals to put in is completely your choice, but you have to make sure that their biological needs are met so that they won't die. You start out with...
---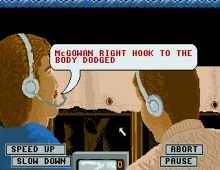 World Championship Boxing Manager 1990 Sports
World Championship Boxing Manager (WCBM) is a great sport game by Goliath Games that not only pioneered the niche genre of boxing simulation, but also stands today as one of the best games of its kind ever made. WCBM puts you in control of up to 5 boxers. You must use your skills as Manager/Promoter against the 17 computer-controlled managers who together have 100 boxers under contract. In addition to tactical acumen that is required in most simulation games, you will also need strong negotiation skills to secure bouts against rated boxers, which will increase the world ranking of your fighters...
---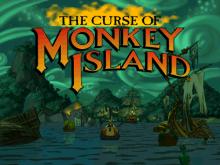 Curse of Monkey Island, The 1997 Adventure
The Curse of Monkey Island is a compelling, funny, and smart adventure from start to completion. You are once again Guybrush Threepwood and must assemble a crew of mighty pirates who are willing to venture off to the dreaded Blood Island in hopes of turning your true love, Elaine, a now golden statue, back to normal, while fending off LeChuck and whatever minions he decides to throw at you. Like most other LucasArts games of the adventure genre, The Curse of Monkey Island uses a point-and-click interface. With it, you can look at objects and pick them up and speak to...
---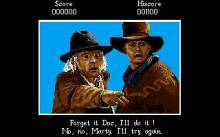 Back to The Future III 1991 Arcade action
I'm quite sure you've at least heard of the Back to the Future films. Unfortunately not all of them (part one is missing) were made into PC computer games. At the end of the second part of the movie Doc is stuck in the wild west and it's up to Marty to go and help him. Again, like with Back to the Future Part II the game doesn't follow the movie, but only takes some parts of the plot. I'm guessing that's why the first part of the game doesn't seem familiar. Doc is ridding to save the school teacher...
---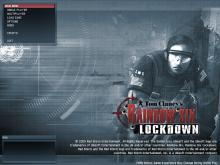 Tom Clancy's Rainbow Six: Lockdown 2006 Arcade action
Bringing the PC version of Lockdown to life, Ubisoft and Redstorm opted to polish the game a wee bit as an improvement over the console versions. Well, for the past couple of days we've been playing both the single-player and multiplayer modes to find out if the development team did a good job. Team Rainbow, a multinational task force, is obliged to put a stop to a series of terrorist attacks. As usual, the game provides a suitable storyline, offering quick and simple explanations as to why your team is being sent all across the world to fight against one of...
---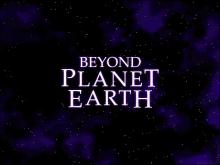 Beyond Planet Earth 1994 Educational
Travel to the outer limits with this interactive exploration into the mysteries of our solar system. Find out how the solar system was formed. Investigate moons, asteroids, meteors, comets and more! Get the latest, close-up pictures from space with over 50 minutes of compelling video from NASA and voyager missions. ...
---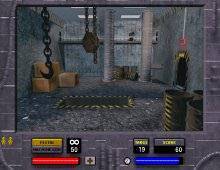 Arcade Mania 1995 Arcade action
Arcade Mania is a collection of 3 lackluster arcade games from Corel, a company most famous for its Corel Draw series that dabbled in gaming industry with a few titles in the mid-1990s. The game has nothing you haven't seen before: a FPS game, a shooting gallery game, and a Breakout clone. None of these three games would warrant purchase individually, and putting them together doesn't improve the play value, either. Given the excellent quality of Corel's Wild Board Games and Wild Cards, Arcade Mania is a disappointment even as a budget title. Steer clear of this thoroughly average game...
---