Old-Games.com: 10,000+ Games to download
Search a Classic Game: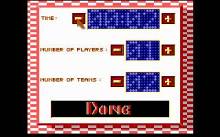 Basket Manager, The 1991 Sports
One of Simulmondo's most obscure games, The Basket Manager is a game in one of the niche sub-genres in sport: basketball simulation. It can be regarded as the coaching simulation companion to their earlier Basket Playoff, an arcade-style basketball game. As a team manager, you are in charge of buying and selling players, crafting strategies for each match, and oversee your team's finances. The game is quite limited due to lack of real-world licenses, but on the upside you can compete with up to 4 other managers, any of whom can be computer or human. Player statistics are provided, although...
---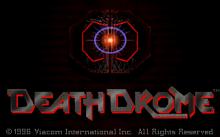 Death Drome 1997 Sports
Death Drome is a fun, although a bit simplistic, futuristic first-person action/sport game that deserves much more attention than it received. The plot, set in a far future, is nothing special: the year is 2057, and the world's prisons are teeming with vicious, condemned criminals. The Committee of Recreational Termination (CORT) has devised a lethal form of entertainment called DeathDrome, where lucky cons like you are given the chance to win freedom if you can survive three rounds of gladiatorial combat in each of the eight deadly super prisons. Gameplay is straightforward: first, choose a combat vehicle ("runner") and off you...
---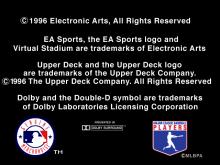 Triple Play 97 1996 Sports
Many of the features that players have come to expect in a baseball game are featured in this early edition of the Triple Play series. A manager mode that allows players to be traded just like in real baseball is included. Since the game is licensed by the MLB and players associations, it has all the teams and players of the 1997 season. Game modes include exhibition, series play, all-star playoffs, and full and partial season play - in which players also sustain injuries and go on hot and cold streaks. The Home Run Derby is an additional feature. ...
---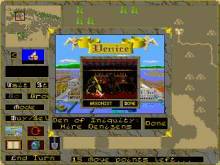 Machiavelli The Prince (a.k.a. Merchant Prince) 1995 Strategy
Undoubtedly one of the best --if not THE best-- medieval strategy games ever released, Machiavelli: The Prince is a superb trading game set in the Renaissance, where you assume the role of a merchant who aspires both monetary wealth and political power. To achieve lasting fame for your family name, you must build a globe-spanning trading empire with caravans and fleets, always looking to buy high and sell low in the world's commodity markets. True to the spirit of the times, the game lets you dabble in politics and religion (e.g. "buying" cardinals), and engage in Machiavellian devices (assassinations, etc.)...
---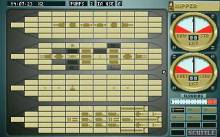 Great Naval Battles 1 1992 Simulation
Includes both expansion packs. Great Naval Battles: North Atlantic 1939-1943 is the first of four Naval Combat Simulators by Strategic Simulations Inc. in the 1990's. The player commands either the British Navy or German Navy during WW II. Fight an entire campaign, mini campaigns or individual battles. The game includes a historical database of ships, display of ships damage status by deck, real time action and instant replay features. There are 3 ways to enjoy the game. The Captain's view puts you on the bridge of one of the great battleships, cruisers or destroyers of the era. Listen to the dramatic...
---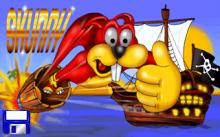 Skunny 32-Bit 1995 Arcade action
Skunny has returned once again in another side-scrolling game. The graphics have been somewhat updated over his previous adventures, but that same classic gameplay remains. Skunny is traveling around this game world in search of treasure, all the while avoiding his enemies. ...
---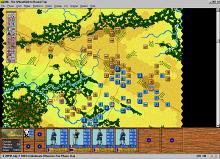 Battleground 2: Gettysburg 1996 Strategy
Tactical wargame focused on the North American Civil War that uses the time-honored Battleground game mechanics and a refined version of the Battleground: Ardennes engine. You have the option of viewing the game from a 2D top-down tactical map, as well as a high-res svga 3D map. Specific actions are often acompanied by brief video cutscenes as in most Battleground games, and you get a host of complementary informative material on the period. ...
---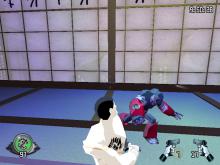 Drake of the 99 Dragons 2004 Arcade action
In Drake of the 99 Dragons, you're cast in the role of a dual pistol wielding warrior attempting to restore the honor of his clan whilst walking the fine line between the world of the living and the, uh, not living. The developers at Idol FX even fabricated a short comic book on the character to go hand in hand with the game's comic feel and appeal. Unfortunately not the art style nor the dual weapon system are enough to overcome the major issues involving Drake's control, camera and overall game design. There are plenty of games out there that...
---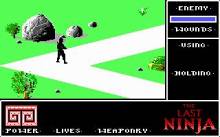 Last Ninja 1988 Action adventure
Ninjas were always feared by eveyone, even the noble Samurais. But not even they are unbeatable. Evil Shogun Kunitoki wants to get Ninja powers and combine them with his own dark powers in order to rule the world. During one annual meeting, he summons evil forces on the Ninjas and kills them all. But one of them survived and is getting ready for the vengeance! Every true fan of Commodore 64 games remembers this game. It is a true legend and together with it's two sequels makes a great collection for eveybody. The graphics are great and so is the action...
---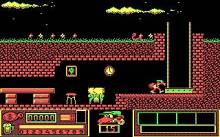 Goody 1987 Arcade action
A nice little side-scrolling platform game. Goody features you as a crazy little burglar guy, who bounds around the place collecting tools for his task to rob the big bank. While you are jumping around though, you have to look out for the policeman, and other various enemies that you'll encounter. Beware, some of them are rather.... Odd ;) I had another little play of this game after it was added to the site. I couldn't remember how hard it was to control him! The controls on this game are quite tricky, you use the a, z (up and down) and...
---