Old-Games.com: 10,000+ Games to download
Search a Classic Game: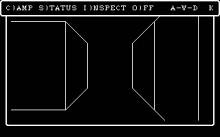 Wizardry 1: Proving Grounds of the Mad Overlord 1984 Role playing
Wizardry 1 is a game which was written by Andrew Greenberg and Robert Woodhead in 1981. It was the pioneer of computer role-playing games, featuring a first-person viewpoint and the illusion of 3-dimensional graphics. Along with Ultima, Might and Magic and The Bard's Tale, it became both a classic and a series. There were nine Wizardry games released over 20 years. You might find it surprising, but an evil magician with even-more-evil plans sent his minions to slay everyone, and meanwhile built a catacomb around his cave. Your party of six tough adventurers were given the quest to defeat...
---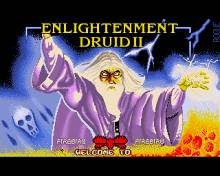 Druid 2: Enlightment 1988 Amiga
Although you, Hasrinaxx, played a vital part in expelling Acamantor over one hundred years ago, a scries of disturbing events lead you to the inevitable conclusion that he has returned and is once again trying to exert his evil powers over the land of Belorn. Your apprentice has been zombified and the villagers of Ishmar have also joined the ranks of the undead. A thunderclap makes you look up and there, in the sky, is an image of the Dark Mage himself. It seems to be mocking you and you vow there and then to use all your druidic powers...
---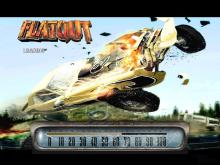 FlatOut 2004 Simulation
If you ever get the urge to crash your virtual car and send your driver flying out the windshield, then FlatOut is for you. FlatOut is a destructive racing game. The main purpose of the game is to compete in a career racing mode. You can equip your car with upgrades that allow it to accelerate faster and survive crashes better, among other things. But the real draw of the game is the destructible cars and environments. FlatOut's courses include many destructible objects that you can crash into and send flying across the track. You'll even get bonus cash for doing so....
---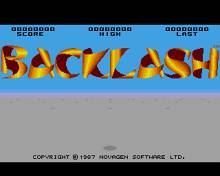 Backlash 1988 Amiga
Novagen's Backlash is how Paul Woakes has been spending his time since writing the acclaimed Mercenary. And it hasn't been wasted. If you like your shoot 'em ups served neat and simple with no frills, then put Backlash on your list of essential purchases. The instructions waste no time with tedious preambles telling you how the mutuant Thargs have colonised the distant planet Barg, and only you, armed with your trusty laser screen defence radar auto-activators, can save the galaxy. Just stick the joystick in and start shooting. No messy business with finding 16 keys to the secret processors in the...
---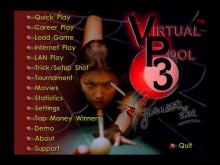 Virtual Pool 3 2000 Sports
In Virtual Pool 3 Featuring Jeanette Lee, the stellar musical and video intro, which features Jeanette Lee taking her opponents to the cleaners during many of her victories, is a great prelude to a fairly solid game that is only a few components shy of being tremendous. From the opening screen, numerous options are available, including a quick play choice which may be the easiest for beginners but hardly easy in execution. Even in amateur mode, the computer is quite a challenging opponent in that it rarely misses a shot once given the table. But, it is a fun challenge...
---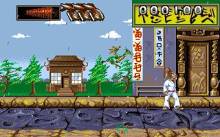 Ninja Rabbits 1993 Arcade action
Conversion of the commodore game Ninja Rabbits to PC. You have to save your land from the bad guys and save the girl. You can choose wether you want to talk to someone or not. And killing a civilivian may have bad impact on you. The levels are nice designed with much variety inside. ...
---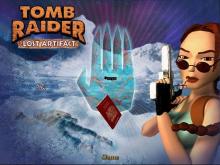 Tomb Raider 3: The Lost Artifact 2000 Action adventure
Tomb Raider: The Lost Artifact is the re-worked version of Tomb Raider III: The Adventures of Lara Croft and includes enhancements to the original game as well as the addition of five new levels. Lara Croft still stars in the title role, of course, and her actions as she jumps, dives, crawls, climbs and swims through the game add a sense of "been there, done that" to the experience. Conversely, some portions of Tomb Raider: The Lost Artifact seem new and inspired. The first part of the game, in fact, features a beautifully rendered prison setting, complete with jail guards and...
---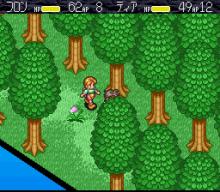 Monstania 1996 Role playing
Slightly reminiscent of the Shining Force series on Sega's Megadrive system, Monstania is an RPG with a turn-based combat system, which takes place on a 2D grid, rather than the usual select-target-and-attack system. This allows for some level of strategic planning in combat, rather than the usual, more reactive combat seen in most other RPGs. A likeable enough game, with a largely enjoyable, if not particularly original or deep plot, Monstania sees the male and female leads rescuing a young girl and attempting to evade her pursuers over a variety of combat areas while slowly learning more and more about...
---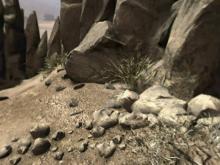 Atlantis 3: The New World (a.k.a. Beyond Atlantis 2) 2001 Adventure
A young scientist on her way to a well in the Hoggar desert. She hopes to find an undiscovered egypt tomb there. But when she arrives accompanied by a Targi, the well is occupied by armed men, who refuse to let them through. But the young woman approaches without fear and discovers a strange gate. When she opens it, a miraculous journey to unknown worlds and different times begins. The story Those who already know Atlantis 1 & 2 will probably wonder, in which means the story is a sequel to it's predecessors. Well, while the story of Atlantis 1 is clear...
---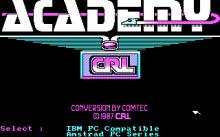 Space School Simulator: The Academy 1987 Arcade action
Pete Cooke's follow-up to the previous space shooter-explorer takes things away from the Tau Ceti setting. Players take the role of a student at an academy for advanced piloting. There they need to solve 20 simulated missions on a wide range of planets. The self-contained missions mean that the game uses the Tau Ceti structure and theme, without the causality of previous decisions having an effect on later choices. This reduces the complexity of management. Although players can customize the ships, including giving them names of your choice, the game comes with supplied ones include a variety that should suit many...
---