Arcade action Games
Search a Classic Game: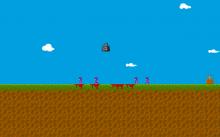 1 Ton 1996
1 Ton is a freeware game where the player controls a weight of one ton. There are multiple people walking over the screen and the goal is simple: crushing as many of them as possible. This is accomplished by hitting the people with the ton. ...
---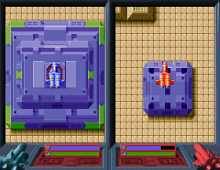 18th Airborne 1993
18th Airborne is a fun and hugely underrated (and unknown) action/strategy game from Taiwanese developer Spectrum Information. Although it looks like a typical top-down two-player frag fest, 18th Airborne is very different from your ordinary shooter. Gameplay in a nutshell: fly your plane around to first get fuel from your...
---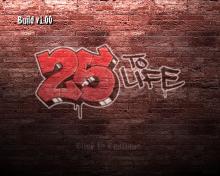 25 to Life 2006
Developed by veteran studio Avalanche Software, 25 to Life is designed to place the online tactical action of a squad-based shooter in open urban settings that are reminiscent of the latter-day Grand Theft Auto games. Through two parallel perspectives on the same ongoing conflict, 25 to Life offers play as...
---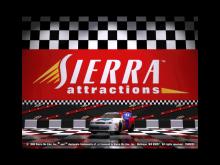 3-D Ultra NASCAR Pinball 1998
In 3D Ultra NASCAR Pinball, Sierra has tried to combine the addictive game play of pinball with the thrills and excitement of NASCAR racing. Unfortunately, it doesn't come across as anything more than a well produced, visually excellent, but slightly generic game with a novel twist. The point of the game...
---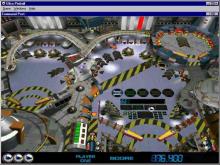 3-D Ultra Pinball 1995
There's a plenty of DOS and Windows based pinball games, so when it came time to review 3D Pinball I was a bit apprehensive. However, my worries were unfounded. 3D Pinball is a fresh bread in a bakery full of stale crescent rolls. Game play occurs on three different tables. When...
---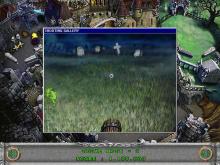 3-D Ultra Pinball: Creep Night 1996
Pinball with a strong horror motif. In the 3-D Ultra Pinball tradition, many of the effects achieved on these tables could not be reproduced on traditional machines. There are even cutaways to mini-video games where you can rack up bonus points. Tables can be played individually, or...
---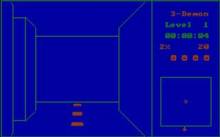 3-Demon 1983
We have unmumified this ancient Pacman relic from 1984. The game value of this game has been deflated because of old age. It's a very primitive 3D rendering of a maze in which you control pacman with the arrow keys to collect the dots and dodge the evil ghosts. Without...
---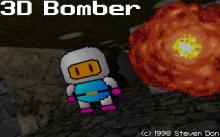 3D Bomber 1998
A freeware 3D version of Bomberman. You play as one of the "Bombermen" (cute spacesuit wearing anime characters) and your goal is to blow up the other Bomberman before he gets you. You run around a 3D maze laying time delayed bombs as you go. Each time you kill your...
---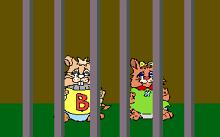 3D Hamster's Adventure 1996
A kid's game where you guide a hamster through a maze while eating enough fruit to advance to the next level. Beware the giant mice which you can kick or throw strawberry bombs at. Energy biscuits give you extra power too. ...
---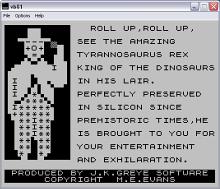 3D Monster Maze 1981
To put across how much this game scares me, I really should gibber uncontrollably for most of this review. If this image entices you, read on. Arguably the best game on the Sinclair ZX81 computer (the big brother of ZX Spectrum), 3D Monster Maze is pretty unique, even in its...
---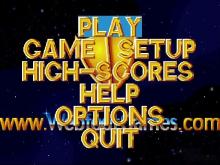 3D Pinball Express 1999
I like pinball, but I am not particularly impressed with 3D Pinball Express from Cosmi. Sure, the graphics and music are there, but the feel of a real pinball machine is not. I don't care how good a simulated pinball machine looks, it simply isn't fun if it doesn't play...
---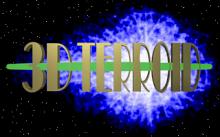 3D Terroid 1998

---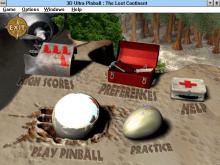 3D Ultra Pinball 3: The Lost Continent 1997
3-D Ultra Pinball: The Lost Continent is an adventure pinball game that actually pulls you into the action and gives you the feeling of participating in some grand quest set in an exotic and atmospheric prehistoric setting. The game begins with a video of a plane flying over the African...
---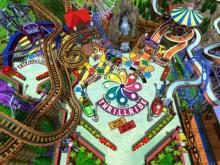 3D Ultra Pinball: Thrill Ride 2000
While it's a fairly decent game, 3-D Ultra Pinball: Thrillride, by Sierra Attractions, doesn't do anything special to further the pinball genre. In fact, at times it seems like just one huge advertisement for Hershypark, the theme park located in Pennsylvania. Because it's pinball, there is no story per se...
---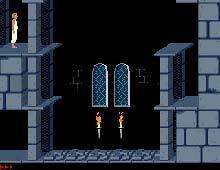 4D Prince of Persia 1994
4D Prince of Persia is an unofficial reworking of the original Prince of Persia game by Jordan Mechner. The levels have been rebuilt and made tougher. You have to save the princess from the clutches of the evil Jaffar who has given her 60 minutes to marry him or die. ...
---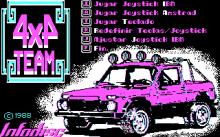 4x4 Team 1988
4x4 Team is an Off-Road racing game. The player completes in a number of stages, avoiding the obstacles on the track. There are no AI opponents, only obstacles - similar to the classic racing game Speed Buggy - in a race against the clock. Players can compete against their own...
---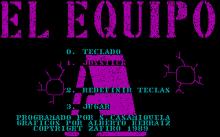 A-Team, The 1989
Your assignment consists in guiding The A-Team through two dangerous missions. On the first operation you will have to travel to the Morania desert in order to reduce a dangerous group of Arab terrorists who have met in an abandoned town. On the second one, you will have to destroy...
---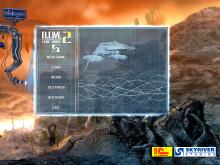 A.I.M. 2: Clan Wars 2006

---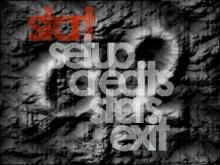 A2: The Ultimate Sequel To AUTS 1998
A2 is sequel to AUTS - The Ultimate Stress Relief Game. The idea is to fly in caves and shoot other players. You can choose between team mode or pure deathmatch. Players can select from multitude of diverse weapons and use them to destroy each other. A2 is a side scrolling,...
---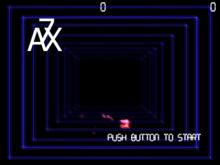 A7xpg 2003
A7xpg and Parsec47 are two more superb "abstract shooters" from Kenta Cho, prolific Japanese freeware developer. If you have played rRootage or Noiz2sa (or hopefully both), you know what to expect here: two more insanely addictive shooters to add to your collection. Abstract, hypnotic, luminescent geometric shapes and frantic action...
---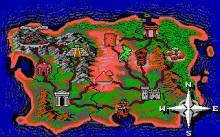 Aargh 1988
What's that coming over the hill, is it a monster? Yes, as this Rampage-influenced arcade game sees you play either an ogre or a dragon. Both are searching an island for an egg which will give them super powers. This is located inside a building, and to find the right...
---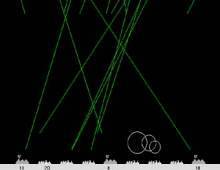 ABM Command 1998
ABM Command is one of the numerous clones of classic arcade game Missile Command, but this is one of the more faithful ones, with the familiar gray towns and green laser streaks across the sky. If you don't know what Missile Command is like (and chances are the only reason...
---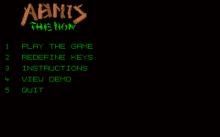 Abmis the Lion 1996
The Lion (Abmis) is returning to the animal kingdom. You need to collect all the items (potatoes, frogs etc) for a secret door to open to enter the next level. You need to avoid the harmful animals because they will drain your energy. This game has 10 levels of puzzle-solving...
---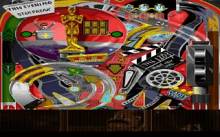 Absolute Pinball 1996
Absolute Pinball is a pinball game which features four tables with different themes: Desert Run (car tour from Paris to Dakar), Aquatic Adventure (treasure hunt at a beach), The Dream Factory (Hollywood) and Balls 'n Bats (Baseball). All tables feature three flippers and several mini games on the scoreboard, e.g....
---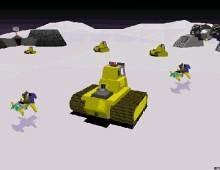 Absolute Zero 1995
Absolute Zero, the space combat game from Domark, attempts to boggle your mind in a twisting, turning adventure. You assume the role of several different characters in a variety of vehicles to save humanity from a new alien race. Use your wits, special vehicles, and weapons to fight off the...
---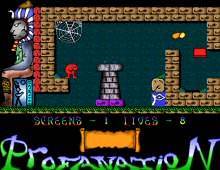 Abu Simbel Profanation Deluxe 2006
Abu Simbel Profanation Deluxe is a superb fanmade remake of Dinamic's classic platformer for the Spectrum computer. You are Johnny Jones, avid adventurer who explores a forbidden Egyptian temple (perhaps inspired by a certain famous relative...) Your goal: reach the mortuary inside the temple and get rid of the powerful...
---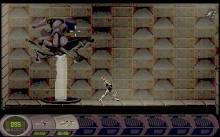 Abuse 1995
Crack Dot Com's Abuse is an action packed 2D platformer where assume the role of Nick Vrenna, a one-man-army, who has escaped captivity during a prison riot. You must find Alan Blake, a mad scientist who has discovered the secret behind human aggression, and intends to use it. The people...
---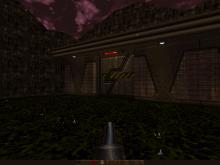 Abyss of Pandemonium 1998
An unofficial add-on for Quake (like Shrak for Quake), Abyss of Pandemonium cheekily positions itself as the next part of the story, following on from Quake's official mission packs: Quake's fearsome general, the Dark Reaver Legond returns from conquering another dimension in the name of her master, to find out...
---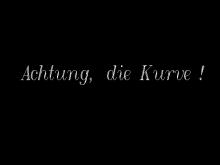 Achtung, die Kurve! 1995
This is a curious game that plays like a multi player version of the well known game Snake, which looks and plays very similar to Cervii. Like in Snake, you control a "snake" that continuously grows, the object being to stay alive for as long as possible. However unlike Snake,...
---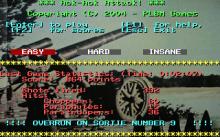 Ack-Ack Attack! 1995
A game where the object is to shoot down enemy paratroopers as they drop from planes. The player takes control of a turret and can change its angle. It is however fixed in the middle of the screen. There are three difficulty levels. ...
---