Strategy Games
Search a Classic Game: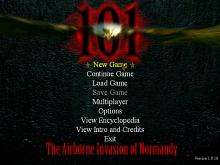 101 Airborne: The Airborne Invasion of Normandy 1998
101: The 101st Airborne in Normandy is a turn-based World War II combat/strategy game, the object of which is to invade Normandy on D-Day and advance as far as possible into occupied France. As a turn-based strategy game, the action and tactical aspects are considerably reduced and slowed down. Although this...
---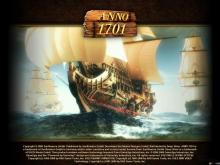 1701 A.D. 2006
As your boat sails into an unknown stretch of water, you begin to see islands dotting the horizon. In 1701 A.D., a time of exploration and expansion, you are invited to colonize one of these islands and begin your creation of a medieval metropolis. Set in the 18th century, the...
---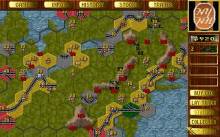 1830: Railroads & Robber Barons 1995
For all its other fine qualities, chances are that after playing 1830 Railroads and Robber Barons for any length of time, you will begin to get a feeling of constraint. This isn't to say that the product is seriously flawed or lacking in enjoyment, because it is neither. It's just...
---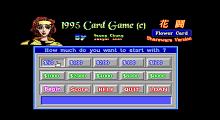 1995card 1995
1995card is a cool PC version of Minhato, one of the two Korean card games that use cards from Hanafuda, the popular Japanese "flower card" game. The game is easy to learn, offers tough computer opponents and a neat auto-self playing mode, which is a good way to learn the...
---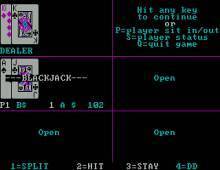 21 for 1 to 4 1989
21 for 1 to 4 is a very simple blackjack card game for 1 to 4 players (as the name implies). Nothing much to say about this one, except that it's worth mention as one of the earliest games included on SoftDisk's "Big Blue Disk" monthly on-disk publication that pioneered...
---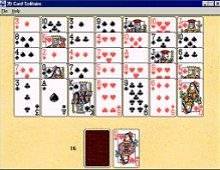 35 Card Solitaire 2002
One of the best solitaire games I've ever come across, 35 Card Solitaire is an excellent PC version of a challenging solitaire game that requires more skill than it may at first appear. The object of the game is to eliminate all 35 cards from the initial card layout (7...
---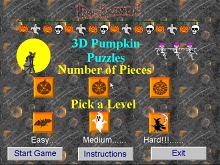 3D Pumpkin Puzzles 1998
Put together some 3 dimensional puzzles of broken pumpkins. And you don't need to pick up the seeds either. Three different puzzles each with three levels of difficulty make this hauntingly good for all ages. Full of music, sounds, and animations to put you in the Halloween spirit. ...
---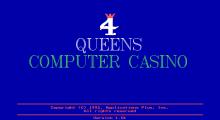 4 Queens Computer Casino 1992
4 Queens Computer Casino is a virtual casino offering 12 different classic casino games from Video Blackjack to Craps and Slot Machines. The game supports from 1 to 4 human players. After entering your name(s) and deciding what your starting bankroll will be you then get to choose between any of...
---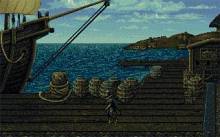 7 Cities of Gold 1993
The Seven Cities of Gold was remarkably addictive for those players interested in empire building and world discovery. Set during the heyday of Spain's exploration expeditions, the game features aspects of both role playing, economic management and adventure. Most of the exploration and navigation is accomplished through use of a...
---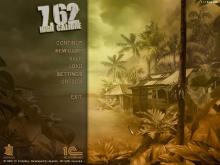 7.62 2007

---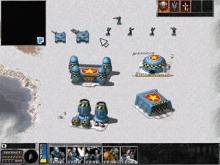 7th Legion 1997
7th Legion is a real-time strategy game cut in the same mold as the Command & Conquer series of games. Control either the 7th Legion or the Chosen in over 35 missions, most of which involve building a base, creating futuristic units and researching new technology to give your forces...
---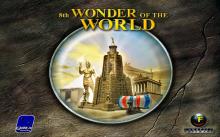 8th Wonder of The World 2003
Cool! A city-building RTS sim with minimal fighting and plenty of construction, sort of like Caesar III, albeit with cute little Vikings instead of more traditionally drawn Roman citizens. I love the city-building games from Sierra, and therefore was really looking forward to playing 8th Wonder of the World, my...
---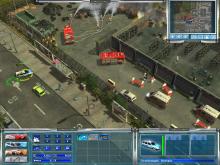 911 First Responders 2006

---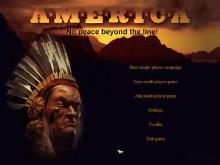 A*M*E*R*I*C*A 2001
America, a real-time strategy game similar to Age of Empires or Settlers, is set during the 90 years following the United States' Civil War. Choose to direct Settlers, Indians, Mexicans, or Desperados, and manage units and resources to colonize the land under their rule. Each group offers distinctive abilities and...
---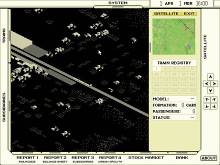 A-Train 1992
You play the part of the head of a railroad company, with the aim of creating your own railroad empire, providing a successful mass transit system that will be an inspiration to the rest of the world. Another goal is to provide the impetus for your chosen city to develop....
---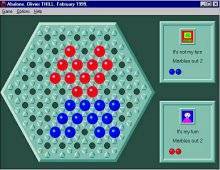 Abalone 1999
Abalone is a freeware, open-source unofficial adaptation of a board game of the same name, implementing the original 2-player version. The players move up to three marbles at a time, setting them on pegs arranged in a hexagonal shape, trying to push each other spheres out of the board. The...
---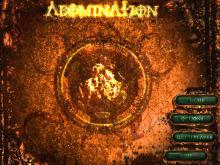 Abomination (a.k.a. Abomination: The Nemesis Project) 1999
Something about Abomination feels as if the game was built in a lab. It is serviceable but unremarkable in every way, with nice, crisp graphics, solid audio and mildly engaging gameplay. On the other hand, it is a visual masterpiece, the sound could have been more inspired and the gameplay...
---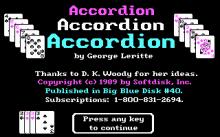 Accordion 1990
In this solitaire game, cards are laid out in a row. The object of the game is to pile all of the cards on top of one another. You can move a card or pile of cards either one or two spaces to the left when the card you are...
---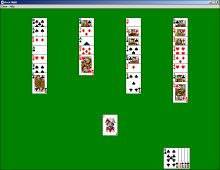 Aces High 1995
Aces High is one of those solitaire games that are easy to learn, but are insanely addictive. In this game that is similar to, but much tougher than, Klondike, your objective is to get rid of all of the cards except the aces. Each turn, one card is dealt to...
---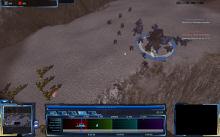 Achron 2011

---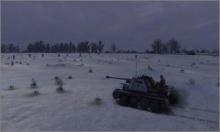 Achtung Panzer: Kharkov 1943 2009
Players can re-create one of the defining Russo-German battles of WWII in Paradox Interactive's hybrid strategy title Achtung Panzer: Kharkov 1943. Gamers join either the USSR army or the German Wehrmacht as they engage in bloody, tank-heavy combat to wrest control of the strategic Ukrainian city of Kharkov in six...
---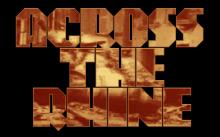 Across the Rhine 1995
Across the Rhine: 1944 - 1945 Armored Combat in Western Europe is a mix between strategy and simulation game set during WWII. The game focuses on single tank battles during the Allied invasion of Normandy - this means the player can't influence the overall outcome of the war. The battles...
---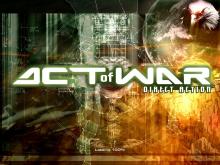 Act of War: Direct Action 2005
Act of War: Direct Action is a modern-day shooter, based on the novel of the same name by best-selling military fiction author Dale Brown. The game is designed to add depth to its story with nearly an hour's worth of original, live-action video, which is interspersed with the gameplay. Players...
---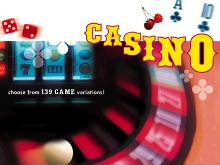 Activision Casino 2001
Whether you're a seasoned gambler or a casual gamer interested in trying your hand at games of chance, Casino offers a realistic look at the world of dice, cards, wager wheels and betting. The first notable aspect of the game is the developers' attention to detail in recreating the actual...
---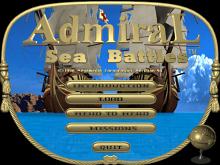 Admiral: Sea Battles 1996
At first glance Admiral Sea Battles is one of those games that make you think, "Hmm, maybe they got it right!" It has handsome graphics, a good interface, a diverse mix of ships, and great cut scenes. But after a few hours of frustrating play, it becomes clear that Admiral:...
---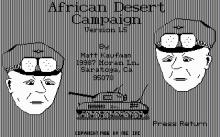 African Desert Campaign 1986
The Allied forces take on the forces of Germany to gain control of the Suez Canal in African Desert Campaign. Keyboard controls are used to select the unit you'd like to move and when your turn is finished you must await the enemy to make their move. Playing somewhat like Risk...
---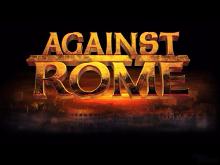 Against Rome 2004
Developed by Independent Arts, Against Rome is a real-time strategy game that takes players back to the European continent's migration of nations period (roughly 200 -- 450 AD). The challenge begins in an area yet to be conquered by the Roman Empire. This seemingly endless stretch of territory is referred...
---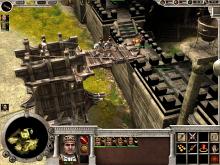 Age of Alexander 2009

---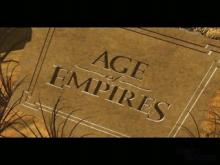 Age of Empires 1997
Age of Empires combines great graphics, real-time strategy and an intriguing plot (our own history!) to raise a phoenix from the ashes of wayside, ordinary strategy games. Some of the more memorable features that make this game truly enjoyable include hunting and foraging for food, building and upgrading armies, establishing...
---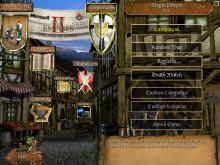 Age of Empires 2: The Age of Kings 1999
Every so often a game comes along that manifests itself as a reviewer's delight. Far more the exception than the rule, this happy event occurs much too seldom in practice considering the tremendous number of computer games released each month (circa 1999). This might be expected, though not excused, due...
---