Sports Games
Search a Classic Game: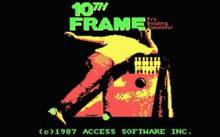 10th Frame Bowling 1987
Leader Board authors Bruce and Roger Carver tried their hand at tenpin bowling, in one of the game's earliest recreations. The process of bowling the ball involves timing a succession of clicks to set the right angle, speed and curve, similarly to Leaderboard's system. Three skill levels are provided -...
---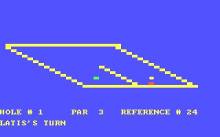 18 Hole Miniature Golf 1987
This game is based on a miniature golf course in Rochester, NY. You have two courses to play on, both with 18 holes. The game is played by rotating your club around the ball and then choosing how hard to hit the ball. You can bounce the ball around corners to...
---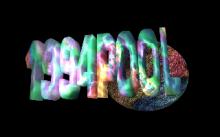 1994Pool+ 1994
1994Pool+ (shareware version titled just "1994Pool") is a billiard (cue sports) game. The game offers eighteen different selectable "weapons" via buttons across the top of the screen: eight different Side/English, Follow & Draw settings and one for the center of the cue ball and nine different vector/point selection type settings....
---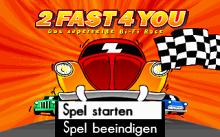 2 Fast 4 U 1996
2 Fast 4 U is an average futuristic racing game from German developer Greenwood Entertainment. Although the VGA graphics looks nice and the music decent, the game suffers from bad physics and lackluster track design. Turning a corner is practically impossible without hitting the curbs or sides of the track;...
---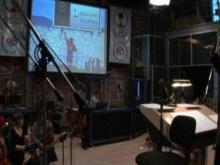 2002 FIFA World Cup 2002
EA SPORTS' best-selling soccer series continues with 2002 FIFA World Cup, featuring all 20 official stadiums in Japan and Korea complete with team mascots. Animation has been improved in the area of ball jostling between players, "Moment Zooms" intensify the action by providing athlete close-ups, and "World Cup Moments" offer...
---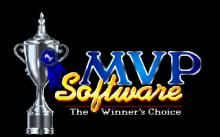 3 Point Basketball 1993
Three Point Basketball is a simulation of the three point shooting contest, seen every year in the NBA All star game and other basketball contests. The game uses a mouse interface, where you determine the power and angle of your shot. Features include a tournament where you try to win...
---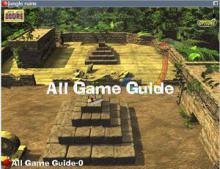 3-D Ultra Minigolf 1997
Do you have a craving to go play miniature golf with your friends but the course is closed, or worse yet, there is no miniature golf course nearby? If so, now you can play with three of your friends at all times of the day or night and through all...
---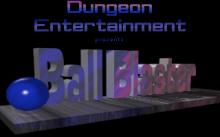 3D Cyberpuck 1992
In the future, there is no violence. Instead, people play sports, one of which is Ball Blaster: a one-on-one soccer-like game played in hovercraft. Not exactly like soccer, since in Ball Blaster, the goals move, the arena is oddly shaped, and money earned by making goals can be used to...
---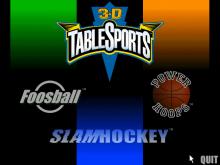 3D Table Sports 1996
3-D Table Sports recreates three popular table games on your PC. Choose between Foosball, Slamhockey (air hockey) and Powerhoops (table basketball) for a single game or a best of three, five or seven series. Each game can be played against the CPU or a human opponent via modem/network play. Up...
---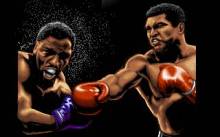 3D World Boxing 1992
In this boxing game you can choose from dozens of boxers with different attributes in skill areas such as Power, Defence and Punishment. You can play a single match or an entire championship. Each match is presented by an announcer and a good looking girl, as in real matches. The boxers...
---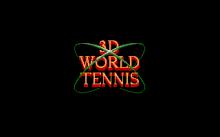 3D World Tennis 1992
This tennis simulation followed up Simulmundo's 3D World Boxing, while 3D World Soccer was the final game in the series. There is some sports management involved as the player you choose (from pre-built selection or from your own creation) can improve his skills (forehand, backhand, serve, volley, etc.) as he...
---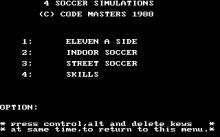 4 Soccer Simulators 1988
4 Soccer Simulators is a soccer game that includes 4 independent sub-games: 11-A-Side Soccer is a simulation of the default soccer rules. As the name implies, there are eleven players per team. Indoor Soccer is played with five players per team. There are less rules than in outdoor soccer, such as the...
---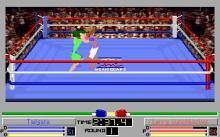 4D Boxing 1991
Released when the technology was still new, 4D Boxing features an innovative "Tru-Motion" engine for 3D polygonal characters. Far surpassing other boxing titles at the time, players can build their boxer from scratch using a variety of different skin colors, body types, and even male or female characters. The basic...
---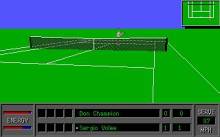 4D Sports Tennis 1990
Being part of Mindscape's 4D Sports game series, this program tries to realistically reproduce the game of tennis. Just like all the other games from the series, 4D Sports Tennis offers "true four-dimensional gameplay" by letting the player access advanced replay features. The game is based on simple, untextured 3D polygon...
---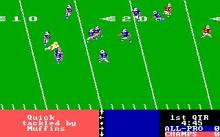 4th and Inches 1988
4th & Inches is an action/strategy football game for one or two players. You control the action during the variety of plays that can be called, choose when to take timeouts, and select which players on your team will be on the field. There are two teams (the All-Pros and...
---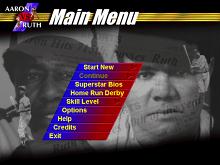 Aaron vs. Ruth 1997
Anyone who has ever dreamed of matching up baseball's all-time hitters against the major league players of the present can do so with Mindscape's Aaron vs. Ruth, a baseball simulation that places the emphasis on fun. The first title to ever bring some of the sport's legendary players to life using...
---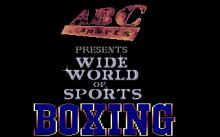 ABC's Wide World of Sports Boxing 1991
You play a rookie boxer trying to fight your way to the top. Fight bouts to win money, to pay for your training and manager. Ultimately fighting you way to the title "Champion". ...
---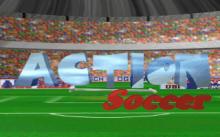 Action Soccer 1995
A quick and succinct synopsis of this cartoonish soccer game from MobyGames:: "Action soccer is a quick and uncomplicated soccer game with two different graphic styles (2D overview and 3D isometric). The 16 teams have 6 skills like speed, strength, shotpower etc. [The game offers no realistic factors or rules...
---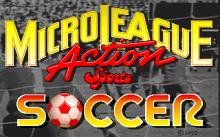 Action Sport Soccer 1992
Designer of excellent sport simulations broke the mold with this rare arcade-oriented soccer game. Choose among many European teams and compete in well-known events such as the UEFA Cup. The game offers standard options such as choosing formation and substitute, but as an arcade-oriented game it falls short of its...
---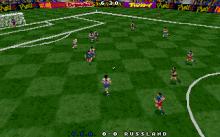 Actua Soccer 1995
Known to Americans as Interplay's VR Soccer '96, this title was originally released in Europe as Actua Soccer by British publisher Gremlin Interactive. As an arcade-style soccer game that uses big, bright polygonal characters and stadiums to portray the intensity of the sport, the game was very successful with the...
---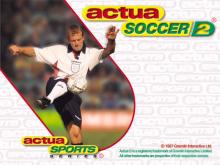 Actua Soccer 2 1997
Gremlin's Actua Soccer was the first 3D football game to challenge EA Sport's Fifa Soccer. Not only did it look great, but it played - well, okay... better than Fifa anyway. It wasn't Sensible Soccer, but you kept going back to it because it looked so good. People who wouldn't...
---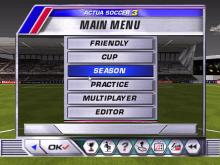 Actua Soccer 3 1999
Imagine Sensible Soccer. Imagine a 3D engine built over the massive ammount of teams and competition options. Now imagine everything screwed up by unrewarding gameplay, and there you have Actua Soccer 3 in its full glory. 25 leagues, including England up to the thrid division, Italy with both Serie A...
---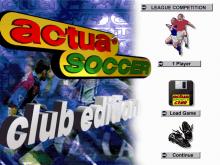 Actua Soccer: Club Edition 1997
Actua Soccer Club Edition is a re-edition of Actua Soccer, released with the 20 teams of the English Premiership instead of international competitions. New commentary was recorded and some Premiership historical data was included. All remaining aspects of the game were unchanged or just tweaked. The rest of the game is...
---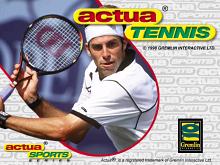 Actua Tennis 1999
Although I never played Game, Net, and Match a few months ago, I can honestly say that it must be better than this particular tennis game. Once again we are presented with adults in the stands that have to weigh less than 20 pounds due to the fact that they...
---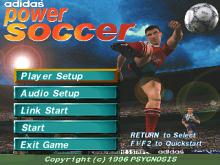 adidas Power Soccer 1997
With this effort, Psygnosis recall the days when the likes of Hoddle and Waddle graced pitches around the country. Since then, football has developed both technically and in terms of quality. In gaming terms, however, Adidas Power Soccer hasn't. Little thought or effort appears to have gone into this PlayStation conversion,...
---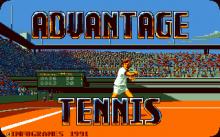 Advantage Tennis 1991
A lifelike tennis simulation. The game is played with 2d characters in a 3d simulated court. The camera zooms and pans in to follow the action and give a virtual reality like movement. There are training, season and exhibition modes. The season mode is quite detailed, where you get to...
---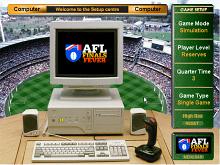 AFL Finals Fever 1996
The first ever licensed AFL game puts you in the drivers seat of all 16 AFL clubs, where you must choose your team and lead them to the Premiership. All the players from the 1996 season are here to choose from. ...
---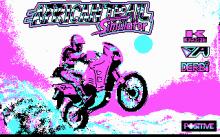 African Trail Simulator 1990
Take to the desert on your off-road bike as you negotiate all the stages of the African trail. Before you start each stage, you must select three items of equipment to take with you. But make that decision carefully as it may well be crucial. You meet other riders who will...
---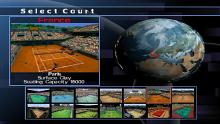 Agassi Tennis Generation 2002
Sport games are generally made to appeal to a particular market. Rugby games are made for those who enjoy watching sweaty men grope each other whilst searching for a ball, for instance. But what market do tennis games appeal to? Who plays these things? Other than obsessive Agassi fans, of...
---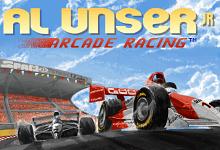 Al Unser Jr. Arcade Racing 1995
As the game title implies, Al Unser, Jr. Arcade Racing is an action oriented racing game. While the game is set in the IndyCar racing league, not all 15 courses feature the trademark oval design; some of them are with curves and chicanes. The game is designed for quick and easy...
---