Educational Games #11
Search a Classic Game: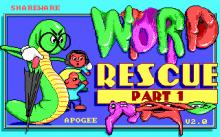 Word Rescue 1992
The Gruzzles are lazy creatures that don't know how to read. That would have been half the trouble if they didn't decide that if they can't read, no one else should be able to. They stole all the letters from all the books, and the world was left without words....
---
---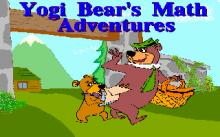 Yogi Bear's Math Adventures 1990
Yogi Bear's Math Adventures allow children to learn math using addition, subtraction, multiplication, or division. Grade levels can be selected from 1st through 6th grade. The games are timed as you work through math problems by selecting the correct answer using Yogi Bear. You select the answer by moving Yogi...
---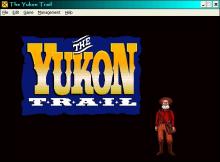 Yukon Trail, The 1994
The Yukon Gold Rush of 1897 is the subject of The Yukon Trail by the Minnesota Educational Computing Corporation. Players take the part of eager prospectors heading north from Seattle to take part in the gold rush. First, players must decide where they are heading. There are two towns players...
---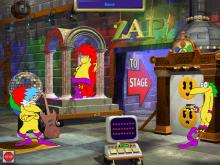 Zap! 1998

---
Zargon Zoo 1994
Zargon Zoo is a decent "interactive comic book" based on the children's book of the same name published by Heinemann ELT "New Wave Reader" series.Written for Level 2 (11-16 year-olds) students, the story is a fun "aliens visiting Earth" tale by Paul Shipton. In addition to digitizing the book to...
---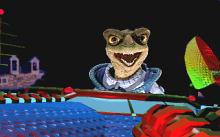 Zombie Dinos From Planet Zeltoid 1995
Innocent dinosaurs are being brought into the present in a plot to control the world. Players, with the help of Dexter the Talking Dinodroid and the Dinosaur Encyclopedia, must learn to track and identify the dinosaurs to save the Earth. Zombie Dinos from Planet Zeltoid teaches kids a great deal...
---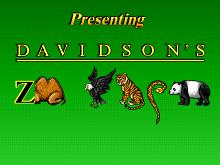 Zoo Keeper 1994
No, this is not the classic Taito game of the same name. Rather, Zoo Keeper is another excellent edutainment title from Davidson & Associates. Designed for toddlers aged 1-6, Zoo Keeper teaches kids about more than 50 different animals from aardvarks to baboons to whales and zebras. While older kids...
---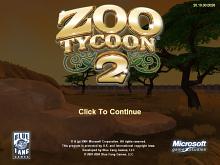 Zoo Tycoon 2 2004
Virtual zookeepers return to their computer screens, to care for exotic animals and the people who come to visit them, in Zoo Tycoon 2. With its "tycoon"-style business sim elements, its honest and detailed approach to real zoology, and some nice promotion from publishing giant Microsoft, Blue Fang's original Zoo...
---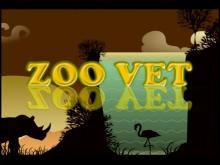 Zoo Vet 2004
Zoo Vet is all about getting close and personal with the inhabitants of a typical zoo. Unlike the Zoo Tycoon series and various knock-offs, this title isn't about watching the animals perform, or building up a successful zoo. Instead, players are asked to treat different animals at a zoo, by...
---