Educational Games #8
Search a Classic Game: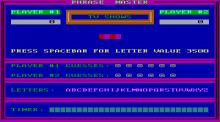 Phrase Master 1990
Phrase Master is a two player game in which each player will take turns trying to guess the phrase. A player can continue his turn as long as he can guess the right letters contained in the phrase. When a letter is guessed that is not in the phrase the...
---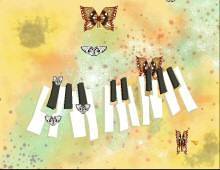 Piano 2004
Piano is a great and relaxing music application coded by Luis Romero. The "game" is basically an interactive piano - you can play and record songs for playback later. What sets Piano apart from other interactive music programs is the amazing artistic value: there are two main graphical 'themes' in...
---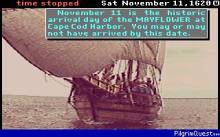 Pilgrim's Quest 1991
Pilgrim Quest is an educational game in which you play the original Pilgrims bound for America on the Mayflower. You must make the perilous voyage across the Atlantic, find safe harbor, pick a place for the new colony, and manage the development of that colony until it becomes self-sufficient. Exploration,...
---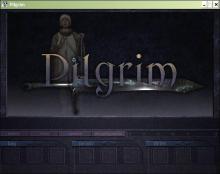 Pilgrim: Faith as a Weapon 1998
You really don't know what you're in for with Pilgrim, Arxel Tribe's mind-blowing 1997 release that disappeared for a few years and now is available again. I expected to really enjoy myself by wallowing in the Year of Our Lord 1208, and I did, but I never expected anything like...
---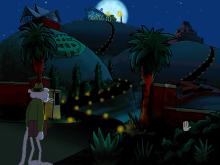 Pink Panther, The: Hokus Pokus Pink 1998

---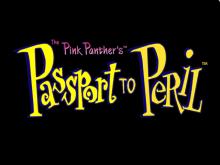 Pink Panther, The: Passport to Peril 1997
In the ethnically diverse adventure game The Pink Panther's Passport to Peril, the still-sleuthing fuchsia feline must protect an international gaggle of children at a summer camp from an assortment of baddies, leading to a series of nutball escapades. Players pick up clues - and learn about other...
---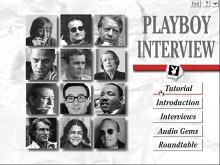 Playboy Interview: Three Decades, The 1994
Playboy Interview: Three Decades includes the complete text of 30 years worth of celebrity interviews from the adult magazine. A total of 352 interviews are included on the disc, along with audio clips, trivia, and over 1,000 photos. Search for information by topic, date, interviewer, or celebrity. ...
---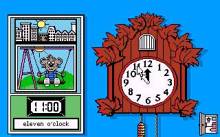 Playroom, The 1989
The Playroom is an educational game which is set in the locale of a child's bedroom. Almost everything on the screen can be clicked on, and the child will be rewarded by games, activities, or at least an amusing animation. In this first of what eventually became a trilogy of...
---
Pong & Kooky's Cuckoo Zoo 1993
"Welcome to Ping and Kooky's Cuckoo Zoo! We are proud to invite you into our premises, where you can learn about animals from all around the world, living side by side in our five habitats, which have been built especially to fit their needs. I am your tour guide Ping...
---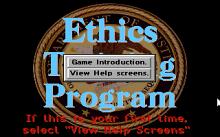 Quandaries 1998
Probably Bob Bates' most obscure "game," Quandaries is an excellent and unique edutainment titles designed to teach professional ethics to federal agents. Designed under contract for Ethics Office of the US Department of Justice, Quandaries combines Bates' expertise in storytelling and writing with DoJ's professional experience to create a very...
---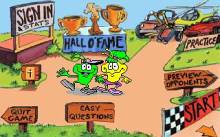 Quarky and Quaysoo's Turbo Science 1992
The indian-originated space elf Quarky O'Ghandi and his sister Quaysoo organized a team Los Turbos to beat well-known Das Liquidators, Cool City Maulers, and Valiant Cube. Answering correctly on questions, you as member of Los Turbos must earn money to move between check points, and to win a race. A...
---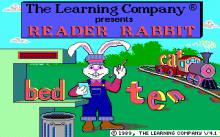 Reader Rabbit 1989
Join Reader Rabbit as he takes your child through his Fabulous Word Factory, where he will provide games that build reading, spelling and vocabulary skills. In addition to learning about words, your boy or girl will improve his or her memory, concentration and spatial awareness. Inside the factory, your child will...
---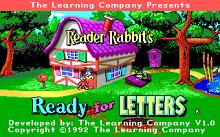 Reader Rabbit's Ready for Letters 1992
Reader Rabbit's Ready for Letters is another superb release in The Learning Company's excellent Reader Rabbit edutainment series. Tailored to pre-schoolers, this program contains six activities designed to improve kids' cognitive and early language skills. The activities include: Music Pond, in which kids must find the musicians and direct the...
---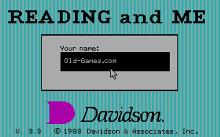 Reading and Me 1988
Reading and Me is a collection of games and activities designed for beginner readers, ages 4 to 7. The game is not as fun as Davidson's other games-- perhaps because the company is better at designing games for older kids than toddlers. Still, the lack of variety in the game...
---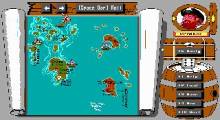 Redhook's Revenge 1993
Redhook's Revenge is a Pirate-based board game and trivia. Choose your pirate captain and then play against two other human or computer controlled players. Then roll the dice and travel the designed number of spaces over the seaways. Your objective is to reach the home port with as much booty...
---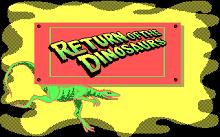 Return of The Dinosaur 1988
Return of The Dinosaur is a fun board-game style detective game designed to teach kids facts about their most favorite animals of all time. The premise is that your hometown is suddenly overrun by dinosaurs, thanks to professor T. Rex' malfunctioned time transporter. You have four days to find and...
---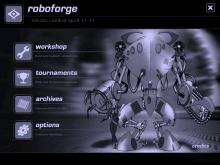 Roboforge 2001
Similar to the BattleBots competitions televised on Comedy Central, RoboForge allows players to design combat-oriented robots and enter them in online tournaments. The process of designing a robot is broken down into three stages: Construction, Training and Testing. During the Construction phase, players put together their robot piece by piece in...
---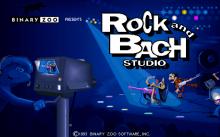 Rock & Bach Studio 1993
Rock and Bach Studio is the third game in the educational Adventures with Edison series. The game focuses on famous composers of classical music. The plot revolves around a certain studio that produces musical video clips. Accompanied by Edison, the player takes part in whole life-cycle of such a production. First...
---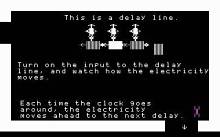 Rocky's Boots 1985
Rocky's Boots is a simple educational puzzle game where you can learn about logic circuits. You control a nondescript square, moving it about several rooms. Each room contains basic electronic parts like AND, OR and NOT gates, flip-flops, delays and clocks. You can pick these up and combine them to build...
---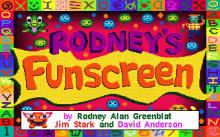 Rodney's Funscreen 1992
Rodney's Funscreen is an early children's game designed by Rodney Greenblat, later responsible for the art in the Parappa the Rapper series. The game has five activities that can be accessed directly from the main menu. The aim of these mini-games is to teach preschool kids how to use the...
---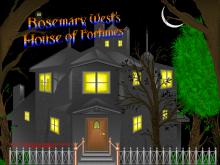 Rosemary West's House of Fortunes 1993
Visiting the House of Fortunes at night, the player registers in a book his/her arrival along with other visitors. Rosemary welcomes the player and proposes five kinds of predictions of his/her fortune in a playable, interactive manner. These are Astrology, Crystal Ball, Numerology, I Ching, and Tarot. Each room has...
---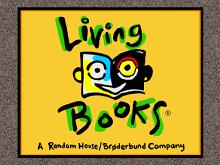 Ruff's Bone 1994
In this offbeat adventure, we follow Ruff on a far-ranging hunt for his wayward bone. His search takes us down a deep, dark hole in the earth and high up into the clouds. Fearlessly, he travels to a faraway jungle, then below the seas to a sunken ship and off...
---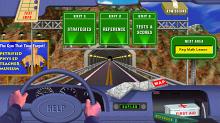 SAT Roadtrip 96 1995

---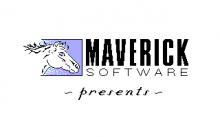 School House 1991
This educational title combines various themes from the school classes. It proposes to study the subject in a play manner. The themes presented in the game are: Beginner's Alphabet Alphabet Master Math Master Algebra Challenge Arithmetic Challenge Time Challenge Chemistry Challenge World History U. S. History U. S. Geography The game is intended for two players. One of computer opponents (Dr....
---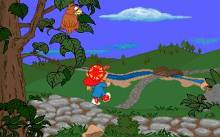 Scooter's Magic Castle 1993
Would you like to have your own castle? With lots of chambers, secrets, puzzles and activities to do? Well, Scooter now owns such a castle, and he's very eager to see what he can find inside! And he can find quite a lot. Scooter's Magic Castle is an education game...
---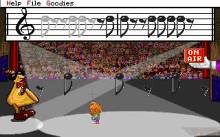 Secret Island of Dr. Quandary, The 1992
Seeing the carnival in the distance, you were interested and decided to stop near Troggle Shoot. The owner of it, Dr. Quandary, proposed you to shoot at selected targets and to win a one of three dolls. In any case, either you won or did not, Dr. Quandary awarded you...
---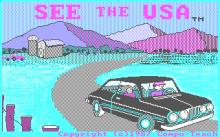 See the USA 1987
This educational title aims to test your knowledge of the geography of the USA as a game. The country is shown as a map with all the states. It is possible to practice first to study the state names and the names of their capitals before playing the game. ...
---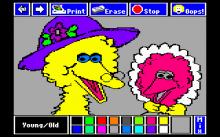 Sesame Street: Opposites Attract 1987
This computer coloring book is another part in the Electric Crayon series and it has 30 pictures of different opposites such as Above/Below, Enter/Exit, Short/Long, etc., with famous characters from Sesame Street to color. Pictures could be colored from a palette of 16 colors. A mix button would "mix" the current...
---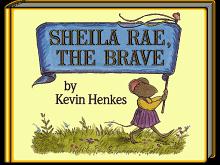 Sheila Rae the Brave 1996
Louise has a problem with her older sister, Sheila Rae. It's not that her sister ignores her or picks on her or teases her, it's that her sister is brave -- too brave. Sheila Rae claims she isn't afraid of anything and that causes her to take what seem like...
---
SimTown 1995
SimTown is basically a kids' version of SimCity with complex features removed but fun intact. Althought it may look simple at first glance, the game is quite complex for the game's target age group of 6-10 years old. When kids succeed at managing their town, they can even take a...
---