Educational Games #7
Search a Classic Game: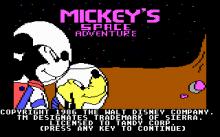 Mickey's Space Adventure 1986
Walking along one day, Mickey and Pluto come across a spaceship. After boarding the ship, they are given a quest by XL30 from the planet Oron. A long time ago, a thief stole the planets memory crystal and broke it up into nine pieces, hiding them on each planet in...
---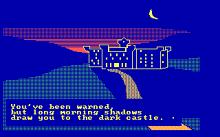 Mind Castle I 1991

---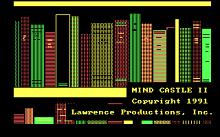 Mind Castle II 1991

---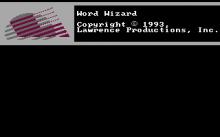 Mind Castle: Spell of The Word Wizard 1993
Word/vocabulary learning game for ages 8 and up. You enter the Word Wizard's castle and take on a series of quiz challenges by clicking on different parts of each room in the castle. The game runs against a clock, and each correct answer grants you bonus time to play and...
---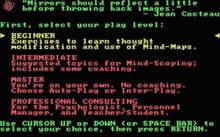 Mind Mirror 1986
Mind Mirror allows the performer to digitize (scope) any thought, compare it with other thoughts and compare thoughts with others, and to engage in simulation of various roles. It can be considered a "party game", similar in concept to Scruples. ...
---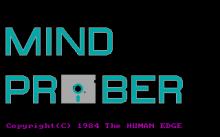 Mind Prober 1984
Mind Prober asks users questions to rate themselves or other people on a series of 23 adjectives (talkative, pleasure-seeking, etc.), computes the results, and prints a three-page report describing the person. The questions for users differ by gender (male or female) and age (under 18, or 18 and older). The program...
---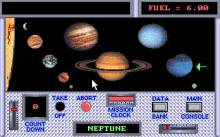 Mission UFO: A Solar System Odyssey 1992
Mission UFO is an educational game for kids to learn facts about our solar system but it still is some fun for the older people who are interested in some interesting facts about the planets and space missions. As I already told you it is your task to find the...
---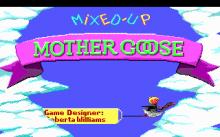 Mixed-Up Mother Goose Enhanced 1990
Mixed-Up Mother Goose is a classic "Sierra-style" adventure game for kids, based on the various classic nursery rhymes (Humpty Dumpty, etc.). All the rhymes from all over the land have gotten mixed up, and it is up to the child to find the missing pieces and give them back to...
---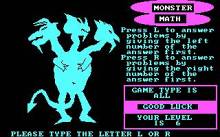 Monster Math 1983
Similar in concept to its cousin Adventures in Math, in Monster Math you must answer basic math questions to erase the monsters. Different difficulty levels accommodate different skills, and on-line help is comprehensive. Simple yet effective-- recommended! ...
---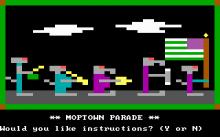 Moptown Parade 1984
One of the oldest releases by The Learning Company, Moptown Parade is a fun little edutainment game aimed at teaching basic pattern recognition and logic skills to kids aged 4-7. The goal is simple: choose the traits of Moppet creatures to line up in a queue, obeying the given number...
---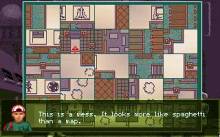 Museum Madness 1994
You are a teenage boy. After connecting to computer museum guide you understand that aliens are in museum, maybe the dinosaurs are waked up. So you take the satchel and run to save the museum from the monsters, who are the computer virus. During your heroic action you must solve...
---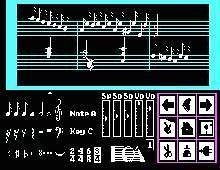 Music Construction Set 1984
Compose and play a musical score using an easy graphical interface and toolkit. Use a pointer to drag notes, sharps, and other music nomenclature directly onto a staff, then play your creation. You can cut, copy, and paste entire sections of music, as well as print your masterpiece. ...
---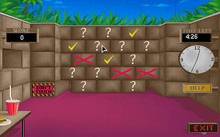 Mystery at The Museums 1993
Mystery at the Museums is the second in the Adventures with Edison series. The game is sponsored by Smithsonian Institution and allows the player to visit different museums. A detective agency is searching for missing treasures. They've been misplaced or hidden in museums. Accompanied by Edison, a happy little fellow, the...
---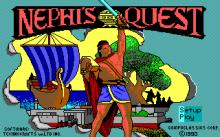 Nephis Quest 1990
Nephi's Quest is a King's Quest style adventure game taking place in Jerusalem in 600 B.C. You follow the adventures of Nephi as they occured in the Book of Mormon (LDS Church). ...
---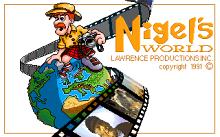 Nigel's World 1991
Nigel's World is a fun educational title that fulfills what its subtitle (Adventures in Geography) implies, despite obvious borro-- err-- inspiration from Carmen Sandiego series. In this game designed for kids ages 7 and up, your job is to help professional photographer Nigel take pictures from around the world to...
---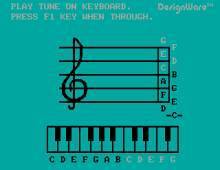 Notable Phantom, The 1984
The Notable Phantom is a solid music tutorial program designed for musical neophytes of all ages. The game allows you to compose your own tunes, play them back from disk, and practice reading musical notes. A decent program, but not on par with contemporary competitors like Mindscape's Bank Street Music...
---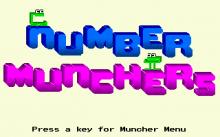 Number Munchers 1990
Learn basic math skills with Number Munchers. Keep your Muncher away from the Troggles by munching on multiples, factors, prime numbers, equalities, and inequalities. If you can stay away from the Troggles and earn enough points, you'll be part of the Muncher Hall of Fame. ...
---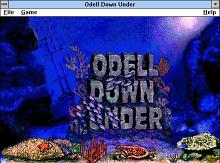 Odell: Down Under 1994
Odell: Down Under is an entertaining edutainment game for Windows that lets you play as various fish in the sea. In your struggle to survive the longest you'll learn about your fish' preys and predators. The gameplay is very simple-- just move the mouse to maneuver your fish and click...
---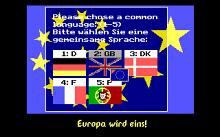 Off To Europe 1992
One of the most curious promotional games ever made, Off To Europe was developed by the Foreign Affairs Office in Bonn, Germany, and released as freeware in 1992 to promote the European Union (EU) and the proposed common currency-- then called the ECU. The goal is simple: with 600 ECUs...
---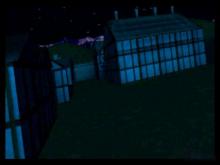 Ominous Horizons: A Paladin's Calling 2001
Utilizing the Genesis 3-D engine, Ominous Horizons: A Paladin's Calling is a first-person shooter that features more than ten monsters and a plot to overcome an evil plan instigated by none other than Satan himself. As the avatar, a lone paladin on the side of the saints, you must find...
---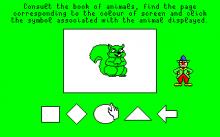 Once Upon A Time: Abracadabra 1991
Abracadabra is another part in Once Upon A Time series and interactive book for kids similar to another part in the series Baba Yaga. Some time have passed since the dragon brought a child to one of the four houses in the kingdom. Child has grown and became a brave...
---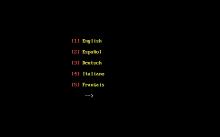 Once Upon a Time: Baba Yaga 1991

---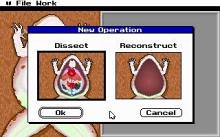 Operation Frog 1992
Operation Frog is an educational title where players explore the inner body of a frog. You can choose between a male and female frog in the References section. There are two game modes: Dissect and Reconstruct. In Dissect mode, players have to cut open the frog's body and remove its...
---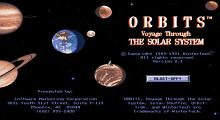 Orbits: Voyage through The Solar System 1991
Orbits is a surprisingly comprehensive database about the solar system that's presented in well-written and concise articles accompanied by clear illustrations. Navigation among the wealth of information is easy with the program's excellent interface, and information contained here is more in-depth than most ostentatious "multimedia" titles. Highly recommended to all...
---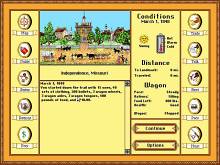 Oregon Trail Deluxe 1992
"After a couple more weeks 'cross this here Kansas prairie, we made it to the Big Blue River crossing. Shore 'nuff, we all survived unharmed, thanks to the good Lord's providence. A heavy fog then made us lose one day of travel time." In The Oregon Trail, a light simulation...
---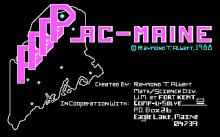 Pac-Maine 1988
This a game Pac-Man clone oriented to encourage you to seek a college degree. No kidding! You run around in the maze, and instead of dots, you have to collect as much as possible A's, while avoiding the following monsters: Goofoff: Bad study habits advocate Chicky: Applier of peer pressure Boozer: Drunken 'waste case' Junky:...
---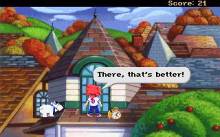 Pepper's Adventures in Time (a.k.a. Twisty History) 1993
This point n' click adventure game is actually an edutainment (entertainment leading to education) title developed by Sierra, who were also responsible for other games such as the Eco quest and Dr. Brain series. The object of this game is to help a little girl called Pepper, solve puzzles based...
---
Periodic Table of The Elements 2001
Periodic Table of the Elements is a fun, freeware program that contains the basic data about the element in six languages (Croatian, English, German, French, Italian, Spanish). The best feature that sets it apart from similar titles is that it can visually simulate the change of each element's physical condition...
---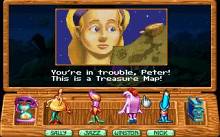 Peter Pan 1993
In this story painting adventure you play as Peter Pan, the leader of boys and girls, against Captain Hook, the leader of pirates. You stole the treasure map from Hook, then Hook stole all the boys and girls from your village and now you have to exchange map on your...
---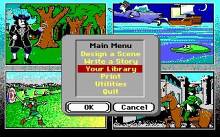 Peter Pan & Robin Hood Fairy Tale Factory 1989
Back in the 80s having a printer was not something everyone could brag about and being able to print in color at home was really something. At that time it was also a sort of a prestigious thing to be able to print out your own party invitations, greeting cards...
---