Educational Games #2
Search a Classic Game: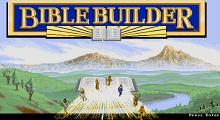 Bible Builder 1992
Bible Builder is a fun trivia game about the Bible from Everbright Software, one of the first companies to have developed games exclusively for the Christian community (as an interesting side note, many such companies have since folded, including Everbright, with Wisdom Tree being one of the few companies that...
---
Big Math Attack! 1993
Big Math Attack! is a shareware, single player, DOS, Missile Command style of game that teaches maths, spelling and touch typing.The game drops missiles from the sky one at a time. The player types in an answer and presses ENTER in response to which the game fires a missile. If...
---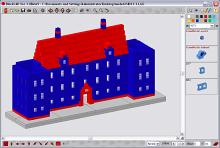 BlockCAD 2002
Isn't this wonderful? A caring parent was so amazed at how fun all those LEGO blocks are and how much his children enjoyed it that he decided to make this highly educational game!BlockCAD is not much of a game actually, it is mainly meant to encourage kids to show all...
---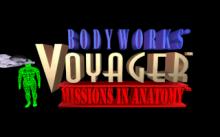 Bodyworks Voyager: Mission in Anatomy 1994
The end of the 21st century is nearing; despite phenomenal gains in technology, humanity is still plagued by infectious diseases. In fact things are much worse than ever before. Many new strains of infection and disease begin to appear in the late 20th century that were highly resistant to conventional...
---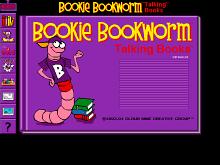 Bookie Bookworm Talking Book: Goldilocks and the Three Bears 1994

---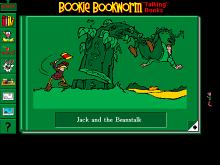 Bookie Bookworm Talking Book: Jack And The Beanstalk 1994

---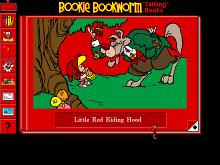 Bookie Bookworm Talking Book: Little Red Riding Hood 1994

---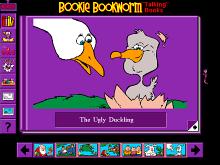 Bookie Bookworm Talking Book: The Ugly Duckling 1994

---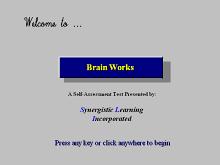 Brain Works 1998
Brain Works is a fascinating freeware application that asks you a series of question to answer two intriguing questions about the brain: whether you use the brain's left hemisphere more than the right, and whether you think visually or aurally (a key factor in determining your learning style).The method by...
---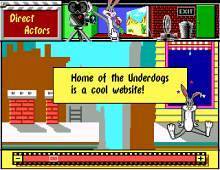 Bugs Bunny Cartoon Workshop 1990
Bugs Bunny Cartoon Workshop is a fun little game from Novotrade/Hi-Tech Expression that lets kids create their own Warner Bros. cartoon by following a few simple steps. Kids first choose characters and the setting of their story, add their own text in word balloons, then animate the frame to watch...
---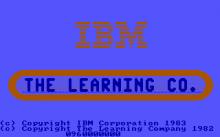 Bumble Plot 1982

---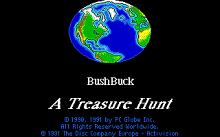 Bushbuck Charms, Viking Ships & Dodo Eggs 1991
Bushbuck Charms, Viking Ships and Voodoo Eggs and Gumboots Australia are among the best Carmen Sandiego "clones" after Broderbund popularized the "edutainment" concept with this series. In Bushbuck Charms, you must race either against the clock or a computer opponent to retrieve treasures from around the globe, while Gumboots is...
---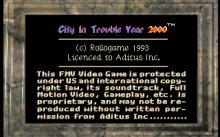 C.I.T.Y. 2000 1993
In C.I.T.Y. 2000 (City in Trouble Year 2000) the player is Jon Daring, an American secret agent. The date is 1st January 2000. John is just trying to get some rest after completing Mission Idaho successfully, when the phone rings and some illustrious contact from British Intelligence asks him to...
---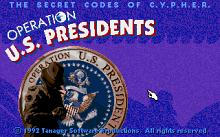 C.Y.P.H.E.R. Operation US Presidents 1992
One of the most obscure, underrated edutainment titles ever, Tanager's C.Y.P.H.E.R. Operation Wildlife and Operation US Presidents are two wonderful games designed for kids aged 8 and up that teach a range of subjects in a unique and addictive gameplay that will keep both kids and adults hooked for hours...
---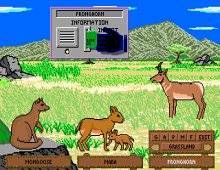 C.Y.P.H.E.R. Operation Wildlife 1991
This educational game teaches children about mammals and about logic and language skills by utilizing 5 decoder alphabets: English, American Sign Language, Braille, Morse Code, and Semaphore.You play as a C.Y.P.H.E.R. (Courageous Young Partners in Hush-Hush Electronic Radiotelegraphy) who must locate and decode CYPHERGRAMS and then deliver them to your...
---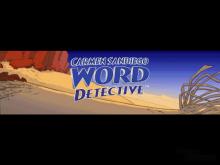 Carmen Sandiego: Word Detective 1997

---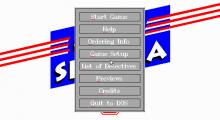 Catch Simona in New York City 1993
Carmen Sandiego was a little fish in a big pond -- gallivanting through enormous settings such as the USA, the World and, yea, Time itself, with her sinister and avaricious criminal plots. Simona is a chip off the old block, but prefers to pillage without having to mess with luggage...
---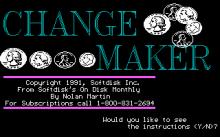 Change Maker 1991
In this children's game, a rabbit named Eddie is collecting change in his piggy bank. Each round, an amount of money is displayed on the screen. By moving Eddie under the correct types of coins and jumping up to catch them, the player has to count out exactly the right...
---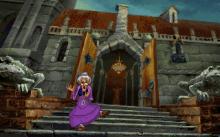 Chill Manor 1996
Chill Manor, the little known sequel to I.M. Meen (also for DOS), centers around an old woman named Ophelia Chill, who is, surprisingly, the wife of I.M. Meen, whose real name is finally revealed as "Ignatius Mortimer Meen". She has taken "The Book of Ages" and, as she states in...
---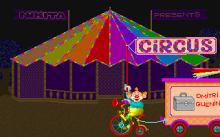 Circus 1994
Circus is an excellent collection of edutainment games based on the circus theme. Designed to teach toddlers basic algebra, Circus offers 9 mini-games that span a good range of concepts, from number recognition, counting, to simple calculations. The game has no text, so children will not be hampered by having...
---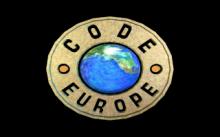 Code: Europe 1993
Interactive education through the eyes of secret agent. You are the spy, who directed to one of the European countries to find out secret case. Each case is different and to solve the case you have to composite a puzzle items, which are given to you for the correct answers....
---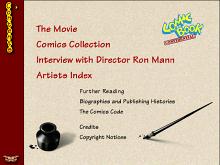 Comic Book Confidential 1994
Preambulatory note: This review and the download is dedicated to Jorge a.k.a. Reverendo, the superb artist behind The Kennel, a comic strip about this site... and one of the best-kept secrets on the Internet ;) Reverendo, thanks for all the wonderful work that I should pay you for! This CD-ROM...
---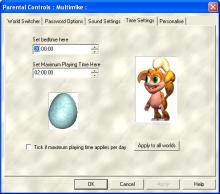 Creatures Adventures 1999

---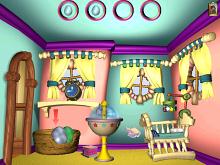 Creatures Playground 2000

---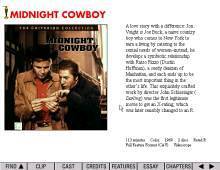 Criterion Goes to the Movies 1993
Among film connoisseurs, the name "Criterion Collection" is synonymous with "quality film releases." Founded by the same founders as Voyager Company, Criterion is dedicated to "...gathering the greatest films from around the world and publishing them in editions that offer the highest technical quality and award-winning, original supplements. Criterion began...
---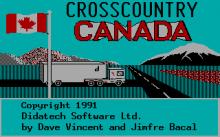 Cross Country Canada 1991
Another installment in the geographical educational Crosscountry series represents the map of Canada.Players drive an 18-wheel truck around the country picking up and delivering a variety of commodities with typed-in commands (TURN ON MOTOR, LOOK AT MAP, REST, REPAIR, GO TO GAS STATION, etc.). As players travel between the cities,...
---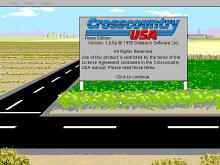 Cross Country USA 1995
Cross Country USA is yet another excellent edutainment program from Didatech, one of the most underrated education software makers today. The program gets you to pick up various commodities at different cities, and deliver them all to a final destination. In the process, you will drive through various states of...
---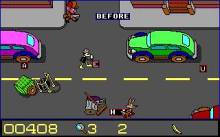 Daffy Duck 1991
Based on the famous Looney Tunes cartoon characters, the game is educational action for the kids.You are Daffy Duck, and this time you are a Private Investigator (P.I.). The letters are escaped from their words and scattered, where they want. You should find the missing letters and fill the words...
---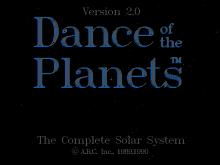 Dance of the Planet 2.0 1990
Easily the best astronomy software ever until its later versions and Maris' Redshift 3, Dance of the Planets was recommended by my astronomy professor. It's a surprisingly versatile program, given its small size, that is capable of simulating everything from lunar phases to comet paths. Animations of planets are well-done,...
---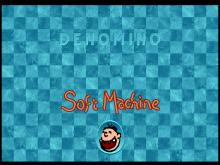 Denomino 1997
Denomino is a single player, shareware, word building game for DOS.In this game the player uses domino-like tiles to build words. Each tile contains two pairs of letters. The player makes words by positioning their tile next to an existing tile so that one or more four letter words are...
---