Non-English Games #2
Search a Classic Game: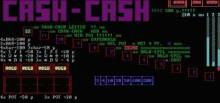 Gokkast 1988
Dutch gamble machine. ...
---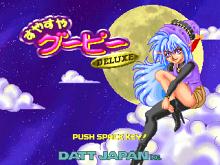 Goopy Deluxe Tetris 1997

---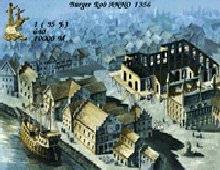 Hanse: Die Expedition 1994
Six years after the release of Hanse, Ralf Glau released an enhanced version of his classic game. The game principle stayed the same, it's a historical trading simulation based on the trading association Hanse. The game has been touched-up with very nice SVGA illustrations, some adlib music tracks and a...
---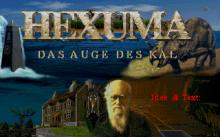 Hexuma 1992
Hexuma is one of the best German text adventures ever made. The third game in Weltenschmiede's adventure series following Das Stundenglas and Die Kathedrale. Don't miss this one if you are a fan of German text adventures. The original game came with a letter and a diary. Don't forget to...
---
Idinaloq 2000
One of the best anime shooters I've ever played, Idinaloq is an amazing game that boasts an incredibly high production value that would have justified its release as a commercial game. But fortunately for us, Namikaze Project decided to release this gem as freeware - no strings attached. The premise of...
---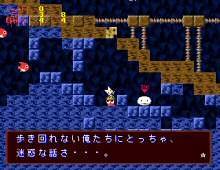 Ikachan 2000
Ikachan is a charming and interesting platformer from freeware developer Pixel in Japan. As a tiny squid, your goal is to survive in the dangerous oceans and grow up to be a more powerful octopus. In an innovative nod to the RPG genre, you gain new attacks/weapons by gaining levels....
---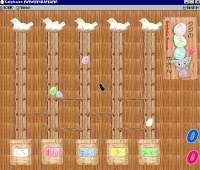 Jegg 2000
Jegg is a cute little freeware gem from Japan with a simple premise: direct eggs of different color into the correct bag by adding or removing pipes the eggs can travel on. Despite being very easy to learn, the game is quite difficult to master. The setup is intuitive and easy...
---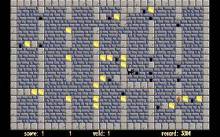 Kaas 1994
Dutch game, collect cheese with a mouse, but don't get caught by the cat. ...
---

Kathedrale, Die 1991
German text adventures are rare, good ones even rarer. Die Kathedrale by Weltenschmiede is one of those few good ones - together with Hexuma, Soul Crystal and a couple more lesser known games. The game offers an atmospheric story, very tough puzzles and an all-around good interface that feature both...
---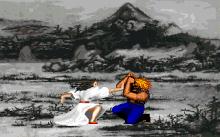 Kin Yeo Fighting Game 1995
Kin Yeo Fighting Game is another entry in the long line of solid 2D fighting games from Softstar, Taiwan's leading game developer. The game features 13 heroes from Chinese mythology and folklore you can choose from, excellent VGA graphics, and fluid animation. The graphics are not as detailed or smooth...
---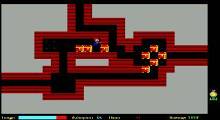 Kurtan 1990
Kurtan is an old clone of Sokoban, developed by a joint US-Georgian (former USSR) venture. The game was widely circulated in the post-Soviet space. It comprises a series of puzzles that must be solved by moving all the randomly placed crates into their target spots. Some control issues exist where...
---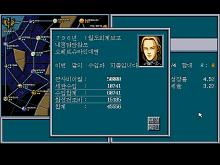 Legend of Galactic Heroes 3 SP 1995

---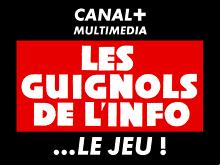 Les Guignols De L'Info...Le Jeu ! 1995
Les Guignoles De L'Info...Le Jeu ! is a Point & Click game based on a French Satiric TV Program. You are a new TV reporter freshly engage in the WCI, an information Channel, and you must provide great scoop from different famous people coming from Sports, Politics, Movies, etc... Your Aim...
---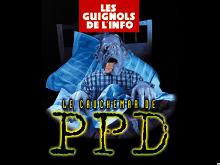 Les Guignols de l'Info: Le Cauchemar de PPD 1996
Le Cauchemar de PPD is the second game based on the French satiric TV show Les Guignols de l'Info. In the previous game you had to become the more popular TV newscaster. In this one, you are named as the head of a new Channel of the World Company Inc...
---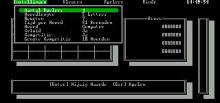 Lingo 1989
PC-version of dutch TV-quiz. ...
---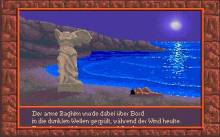 Lost City of Atlantis, The 1995
This is a really obscure game that took me 11 years to get my hands on! As a kid I played the demo which came with an issue of "PC Format" in 1996. Ever since then I tried to find it. There was no trace of it on the internet,...
---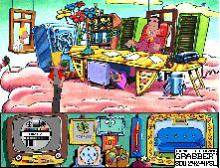 Mad TV 2 1996
In this sequel to Mad TV you take control over a TV station, where you are responsible for all aspects of daily work: employees, the TV schedule, advertisements. The graphics of the game are cartoonish in style, fitting the not-too-serious gameplay. ...
---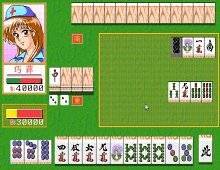 Mahjong House 2 1995
Mahjong House 2 is a fun Japanese-style Mahjong game from Japan. This is not the solitaire tile-removal game known in the West, but the Chinese multiplayer game that plays similar to Rummy. The difference between this version and most other Mahjong games is that it offers a wide variety of...
---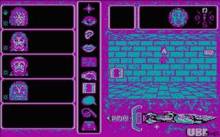 Maitre des Ames, Le 1987
Some french adventure. ...
---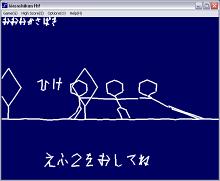 Masashikun Hi! 1998
Masashikun Hi! is a wacky school olympics game involving silly scribbled stick figures. Although the game is in Japanese and all the action is portrayed only by stickmen, the game is surprisingly playable, and reasonably realistic. There are five events : sprinting, Tobibako (high jump), Oooka (tug-of-war), Hitonage (shotput), and...
---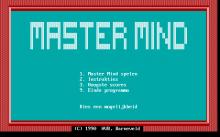 Mastermind 1990
The objective of the game is to guess a combination of four tokens. The player gets ten tries to guess. After each guess the computer tells the player how many tokens were guessed right. The computer also tells the player how many tokens do occur in the combination, but in...
---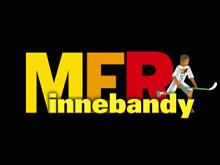 MER Innebandy 1997
Floorball is a sport that was invented in Sweden in the early '70s. Based on American street hockey, it's a game with two sides, five players and a goalkeeper on each side. The idea of is to get a small plastic ball into the goal of the opposing team. In...
---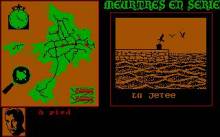 Meurtres en Serie 1987

---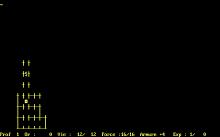 Moria 2 1986
French adventure. ...
---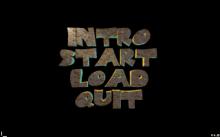 Mutation of J.B. 1996

---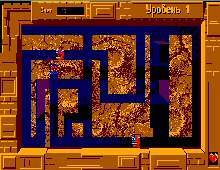 Mystery of the Surface, The 1992
The Mystery of the Surface is a decent Dig Dug / Pac-Man clone from Russian developer DOKA. Your goal: get rid of all the dirt on screen by digging through it. While you do this, enemy robots begin to appear one by one, chasing after you. Get caught by one...
---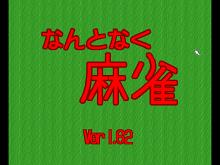 Nantonaku Majyan 2002
Nantonaku Majyan is a fun freeware Japanese Mah Jong game for up to 4 players, any of whom can be computer-controlled. If you have never heard of it before, multiplayer Mah Jong is a popular tile game that widely played in Asia. The Japanese rules this game uses are actually...
---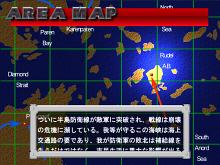 Ocean Battle, The 2001
The Ocean Battle is an exceptional freeware game - one of the few that boasts such outstanding production value that will make you wonder why they are released as freeware instead of shareware. The game puts you behind the cockpit of a modern jet fighter, sent to complete 3 missions...
---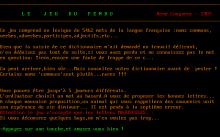 Pendu 1987
French hangman. ...
---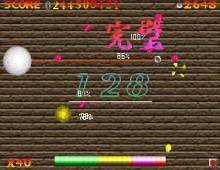 Pendulumania 2000
One of the most simple yet strangely addictive games I have come across in quite some time, Pendulumania is a very unique game that will keep you glued to the screen, oblivious to everything else ;) Well, maybe not really - but this is the first "coffee break" game in...
---