Board Games #7
Search a Classic Game: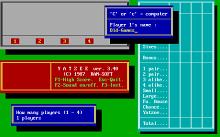 Yatzee 1987
This is one of the older Yatzee games made for the computer as far as I know, developed and published by Danish RAM-SOFT. The interface is simple and the gameplay is flawless, and you can play with up to three friends and/or computer players. Nothing spectacular, but simple and functional,...
---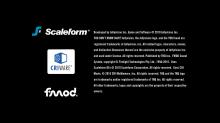 You Don't Know Jack 2011
Test your pop-culture knowledge in this continuation of the You Don't Know Jack series, which originally debuted on computer platforms in 1995. As with previous entries, the questions are presented as part of a radio-style broadcast led by an irreverent host that pokes fun of category topics, answers, poor performances,...
---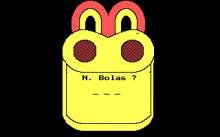 Zampabolas 1989
Zampolas is an unofficial conversion of the classic board game called Hungry Hungry Hippos. The game has only a multiplayer mode (2 to 4 players), and doesn't feature an AI computer player. Players can choose between 2 boards, and can play a 10, 20 or 30 ball game. ...
---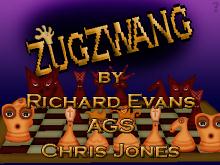 Zugzwang 2005
Zugzwang is an excellent chess tutorial/puzzle game coded in Adventure Game Studio, once more demonstrating versatility of this engine. If you don't know what the name means, "zugzwang" is a situation in chess in which one is forced to make bad move. In the author's words, "Zugzwang gradually leads the player...
---