Board Games #2
Search a Classic Game: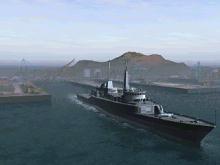 Battleship: The Classic Naval Warfare Game 1996
Bring all the excitement of the Hasbro classic board game Battleship CD-ROM to your PC screen with vivid detail and full motion video cinemas. The game also supports multi-player action via hot seat, LAN or over the Internet. As you play the game, you try to sink the other players' ships...
---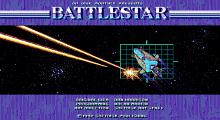 Battlestar 1992
Battlestar is a space combat game similar to the popular board game Battleships. At least that is what it looks like to me as you start the game with a certain amount of missiles and a list of how many enemy ships you have to hit before you win. The game...
---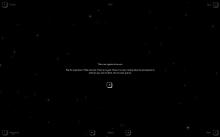 Bientôt l'été 2012

---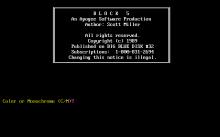 Block Five 1986
This game recreates the board game Go. On a large board, players are competing to complete lines of five of their pieces (crosses for you and naughts for the CPU player in this case). The offensiveness or defensiveness of the artificial intelligence's strategy is randomized with each play. ...
---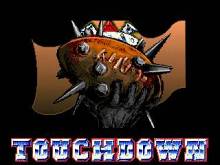 Blood Bowl 1995
I really wanted to like Blood Bowl. I love the board game. And as co-commissioner of a board game league, with an undefeated undead team called (the Charnelhouse Plague), I couldn't have been happier when I heard the game was coming out for the PC. While the computer version of...
---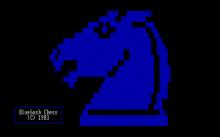 Bluebush Chess 1983
Bluebush Chess is one of the first computer chess programs for personal PC computers and has large graphics where the chess board covers nearly the whole screen. There are seven skill levels available plus postal chess. You can play black or white pieces and control them by selecting them through...
---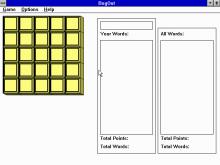 BogOut 1992
BogOut is a game based on the classic board game Boggle. Random letters are placed on a 5X5 or 4X4 grid and you try to get as many words as possible in the time allotted. Words must be at least 4 letters long and the longer your word...
---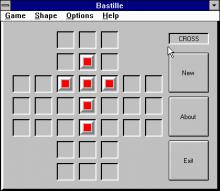 Brain Games For Windows 1992
Brain Games For Windows contains seven puzzle games bundled together. The games included are: Achi - You play against the CPU. The game is similar to Tic-Tac-Toe; however, if a stalemate occurs, each player can move one of their tiles and possibly get a game-winning line. Bastille - The object...
---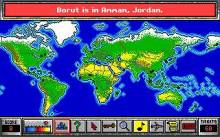 Bush Buck - Global Treasure Hunter 1991
Application software experts PC Globe Inc. made an advance into the gaming sector in the early 90's within their field of expertise: geography. With a back catalog of several installments of the then-leading world atlas and almanac software, PC Globe, the company turned snippets of country-specific info into an educational...
---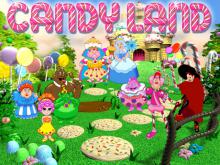 Candy Land Adventure 1996
Candy Land used to be a game that taught only color matching and counting. But no more. Now transferred to the computer screen, Candy Land Adventure allows players to rescue King Candy from Lord Licorice and his imprisonment in the castle. Players will definitely enjoy the game, which is designed to...
---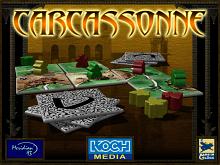 Carcassonne: Ritter, Räuber, Ränkeschmiede 2002

---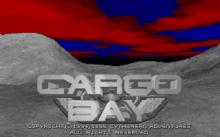 Cargo Bay Deluxe 1995
In the game you are some kind of minesweeper, who knows how to clear cargo bays of Altair-217 station from irradium explosive devices, which were planted by criminal group. You are only hope of colonists, whose lives are depended on you logic. ...
---
---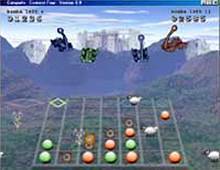 Catapults 2002
The game has two modes, the 'classic' turn-base game and the-real time game. The idea is very simple - to connect 4 balls in a row. In real-time mode you can win by getting "4 in a row" 6 times, hit 50 sheeps and fill 3/4 of the grid. If...
---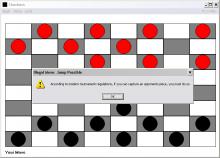 Checkers 1990
Looking for a game of Checkers? Offering 5 skill levels, it is up to you to capture all your opponents pieces on the game board. You are allowed to move a single space in one direction (up) if no jumps are available. If you are able to...
---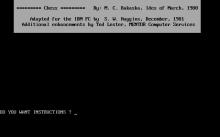 Chess (1981) 1981
Chess is one of the oldest PC games ever made: it was written in March, 1980 and converted to IBM PC in December, 1981. This is probably the very first chess game running in MS-DOS. Taking it's age into account, it's no surprise that the game features only text-mode graphics. The...
---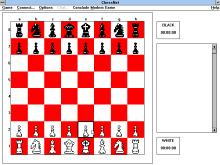 Chess Net 1992
A simple computerized chess game that features the ability to play against another human player on another computer utilizing a Hayes compatible modem. The game comes loaded with all 24 games of the 1990 World Chess Championship. You can load them, watch them play or you can actually stop...
---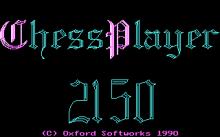 Chess Player 2150 1990
Chess Player 2150 is a chess program which played well against the other chess programs of the day and won the 1989 British Open Personal Computer Chess Championship (according to a post in ST Report International Online Magazine, November 13, 1992, No.8.45). The author was not shy about his program's...
---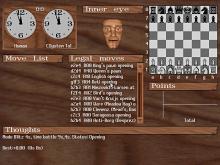 Chess System Tal 1997
Chess System Tal is a Chess game that allows you to play Chess against your computer. It is the sequel to Complete Chess System. Different from most Chess games, Tal doesn't try to play the best and most safe move every time, but instead it has its own personality based...
---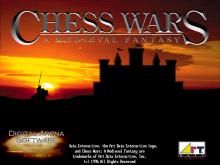 Chess Wars: A Medieval Fantasy 1996
Chess Wars: A Medieval Fantasy is a chess game very similar to Battle Chess, but with full motion video cutscenes for each piece capture. As in most chess programs, the player can change the board perspective and pieces between 2D and isometric 3D. It comes with 8,000 openings and classic games with...
---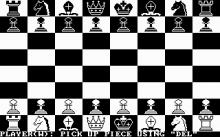 Chess88 1984
This has got to be one of the oldest PC Chess games ever written and probably one of the the most popular in those days. A standard chess game of human player vs computer player with up to 6 difficulty levels. The game only recognizes two keys: The "Del" key to...
---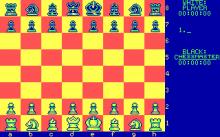 Chessmaster 2000 1986
This iteration of the Chessmaster series offers a strong chess opponent at 12 skill levels, catering for novices to grandmasters. Its many features include an opening library built around 71,000 moves and the ability to print out the move history. To help novices there is a teach mode showing all...
---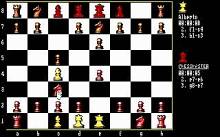 Chessmaster 2100 1989
An update/modification to Chessmaster 2000, adding 640x200 graphics for nicer displays, many tutorial and "expert" options, and a plethora of other features too numerous to mention here. ...
---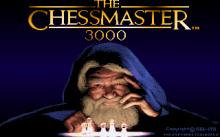 Chessmaster 3000, The 1991
Chess has been considered as both a universally appreciated hobby of deep strategy and an intellectual exercise enjoyed by stuffy elitists. Chessmaster 3000 is designed to appeal to people of both interpretations of the game. This edition in the Chessmaster series features multiple gameplay options, over 20 customizable classical background...
---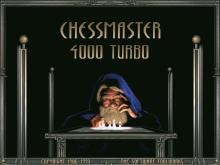 Chessmaster 4000 1994
When released in 1993, Chessmaster 4000 Turbo was at the leading edge of commercial software for computer chess games. Featuring nearly total customizable controls and a huge array of options, the game incorporates an amazing level of sophistication and capability. Various tools are used as teaching aids for each level of...
---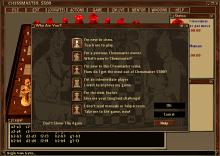 Chessmaster 5500 1997
While it is the complex strategies and dynamic gameplay that have made chess one of the world's most popular pastimes for several centuries, the evolution of the home computer has allowed the experience to offer even more. Professional commentary, specific in-game hints, suitable opponents, and even attractive game pieces and...
---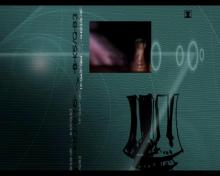 Chessmaster 8000 2000
For those who love the game, chess never grows tiring. Chessmaster 8000 adds new personalities and features to enhance the strategic game even more. The login process requires you to solve a simple little puzzle on the left of the screen and then offers several modes of play. One is...
---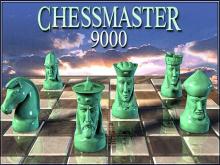 Chessmaster 9000 2002
Continuing the definitive series that began in 1986 with the first Software Toolworks, Inc. Chessmaster release for MS-DOS and Atari ST, Ubi Soft Entertainment takes over the development reigns with Chessmaster 9000. With more than a decade and a half of enhancements and improvements to build on, the designers have...
---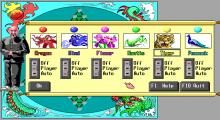 Chinese Checkers 1991
A translation of traditional Chinese Checkers. If you ever played "Argo Checkers" or "Hexxagon", do not dare to enter into this confusing realm of checkers. First of all, you have twice more checkers, and there can be up to six players, which is more than enough to mess up your life. ...
---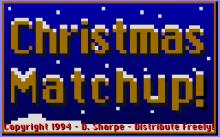 Christmas Matchup 1994
Christmas Matchup is a Concentration game about the Bible. The cards are images relating to stories of the Bible and are meant to teach the player some about the Bible. The game is played just like other Concentration games. 1-3 players take turns, turning over cards and trying to find matching...
---