Sports Games #13
Search a Classic Game: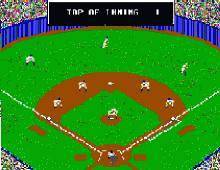 Micro League Baseball 1 1984
Microleague eschew action in favor of strategy for this licensed baseball game. The real-life teams and players are included, as well as classic teams from the past - lots of data disks were released featuring additional lineups. Each play is graphically shown, with a running commentary detailing how it unfolds.A...
---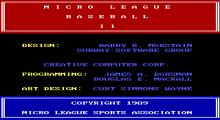 Micro League Baseball 2 1989
MicroLeague Baseball II is a baseball managerial simulation game. The player takes the role of a major league manager. There are actual stats for pitching, hitting, fielding, running and more. The games features an exclusive "Quick-Play" Option Menu as well as powerhouse teams from the past and present....
---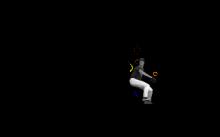 Micro League Baseball 4 1992
In this installment improved by graphics, digitized video and network support, you continue to manage one of baseball teams of Major League. The Exhibition and League Play, Shedule and Playbook Editor, Manager Profile are available. You can initialize your own league, add and delete teams, set team roster, assign manager,...
---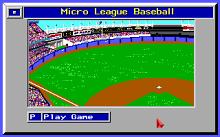 Micro League Baseball: The Manager's Challenge 1991
Micro League Baseball series are surprising little games for their time that sport graphics and gameplay improvement with each new version. The games offer a selection of history's most powerful teams and you can pit them against each other in league play. Each even has a stat compiler that allows...
---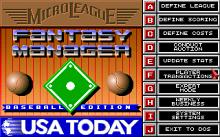 Micro League Fantasy Manager: Baseball Edition 1991
This is really not a game, but more of a utlity to create and manage a fantasy league and it's schedules. There was no option for game play , just a device to create fantasy leagues. If you really have a need for this kind of thing, all that I...
---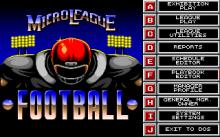 Micro League Football 2 1993
In this installment improved by graphics you choose and manage to success a team from National or American League with 1991 roster. The Exhibition and League Play, Schedule and Playbook Editor, Manager Profile are available. You can initialize your own league, and then add and delete team from it....
---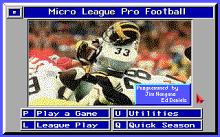 Micro League Football Deluxe Edition (a.k.a. Micro League Football: The Coach's Challenge) 1993
MicroLeague Football: The Coach's Challenge is an early American football video game for DOS and part of the MicroLeague Sports series. You can create teams and leagues and play an entire season, or select from pre-determined real-life teams and players from years past. Gameplay is more strategic than most action...
---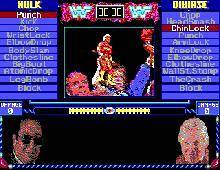 Micro League Wrestling 2 1989
Now here's a wrestling game with a twist. This game features three famous WWF wrestlers (Hulk Hogan, Randy "Macho Man" Savage, and Ted Dibiase "The Million Dollar Man"), but instead of controlling their moves, you need to select them. Unlike any other wrestling game this isn't an action packed quick...
---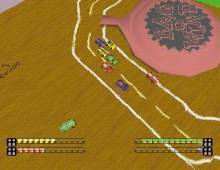 Micro Machines V3 1998
Micro Machines V3 is the last and arguably best in Codemasters' underrated Micro Machines series. For anyone who's never heard of the game, the Micro Machines series is a top down mini-car racer reminiscent of older arcade games such as Spy Hunter and Off-Road. You race a miniature vehicle on...
---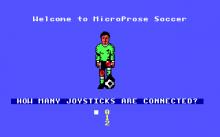 Microprose Pro Soccer 1989
Arcade-style soccer game. It has two different parts: Indoor and Outdoor.The Outdoor game is the normal European soccer. You may play single matches, league or tournament (world championships). Optional features are: weather effects, replays, customizable game length. Some quite funny movements and shots are available (e.g. banana flanks).The Indoor game...
---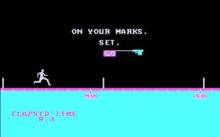 Microsoft Decathlon 1982
A simulation of the 10-event Olympic Decathlon, this early game was basically a series of 10 arcade games back to back. The player used the keyboard to control how fast the character would go in a race or when to throw the javelin, for example. Decathlon also had a training...
---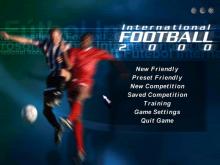 Microsoft International Football 2000 (a.k.a. Microsoft International Soccer 2000) 1999

---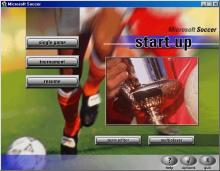 Microsoft Soccer 1996
Microsoft Soccer is definitely one of the worst soccer games ever made - and one of the many first embarrassments for Microsoft when it tried to re-enter the gaming industry in mid 1990s. Games Domain trashed this game quite thoroughly as follows: "The game installs easily enough, providing you are...
---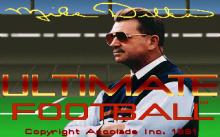 Mike Ditka Ultimate Football 1991
The head coach of the Chicago Bears offers up his own football simulation. Modify existing plays or design your own for 28 pro teams. Use 4 different passing methods and use the instant replay feature to watch plays unfold from 4 different angles. The game can be played in real-time...
---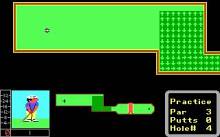 Mini-Putt 1987
Mini Putt is a miniature golf game that offers 4 courses, Deluxe, Classic, Traditional and Challenge. Up to 4 players can either play a game or practice any hole on any course. Each course offers its own difficulty level. Deluxe and Challenge have difficult hills and course layouts. The Challenge...
---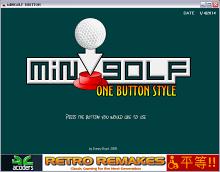 Minigolf 1Shot 2005
Minigolf 1 Shot is a great entry in Retro Remakes' One Switch Competition. It finished a respectable third from over 40 entries in the competition, and deservedly so. Like all other entries, the game can be played from the start to finish with only one keyboard button. The interface cannot...
---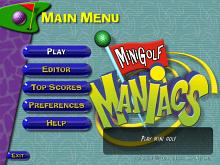 Minigolf Maniacs 2001
An unfortunate casualty of when Sierra (or more accurately, Havas Interactive) shut down Dynamix in 2001, Minigolf Maniacs is a superb unreleased mini golf game that was 80% complete - less than a month from going gold - when the axe fell down. Thanks to co-ordinated efforts of a group...
---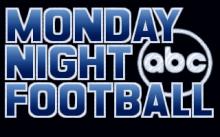 Monday Night Football 1989
ABC Sports and Data East team up to take you to the gridiron! Strap on your helmet, put that black stuff under your eyes and prepare yourself for football, Frank Gifford style! Features AFB voice synthesis technology. You can change receivers on the fly, throw maddening blitz plays at the...
---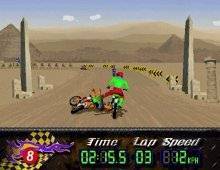 Moto Extreme 1997
Moto Extreme is a so-so motocross game from Artech that pales beside Road Rash and Moto Racer, although admittedly Moto Extreme tries to be a different kind of game. While Moto Racer is a "real life" motocross racing game, Moto Extreme takes a Carmageddon approach: you can punch or kick...
---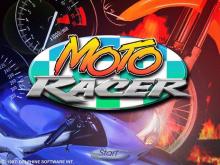 Moto Racer 1997
Moto Racer is the first title in a relatively successful series Delphine developed for Electronic Arts. This 3D arcade motorcycle racer allows you to ride superbikes and motocross. Race Time Attack, Single Race, and Chanpionship Circuit are available in both "motocross" and "superbike" modes.Although it's not meant to be a...
---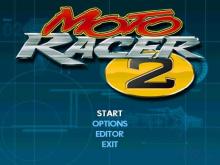 Moto Racer 2 1998

---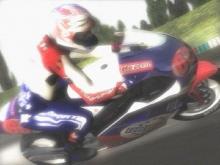 Moto Racer 3: Gold Edition 2002

---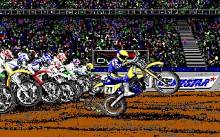 Motocross (a.k.a. Suzuki's RM250 Motocross) 1989
Compete in a 10-race motocross season with some of the world's best riders. Trick out your bike by adjusting the fork angle, tire pressure, engine dynamics, suspension, and gear ratio to get the best possible performace. (Different bike configurations are needed to be successful on different tracks.) Racing dynamics are...
---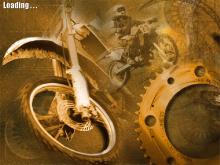 Motocross Madness 1998

---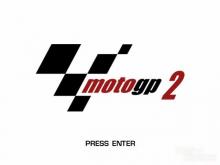 MotoGP 2 2003

---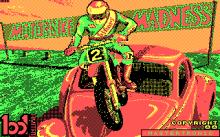 Motorbike Madness 1988
Motorbike Madness views downhill racing from an isometric Marble Madness-influenced perspective. You must reach the bottom within the time limit, remaining within the track boundaries and avoiding hazards including water, logs and stationary cars. The faster you complete the course, the more prize money you receive. Repairs to any damage...
---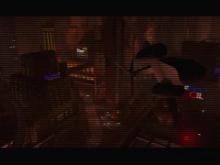 Motorhead 1999
One of the last games published by Gremlin before they were bought out, Motorhead is an excellent racing game developed by Digital Illusions that deserves a much longer shelf life than it received. Trixter's description and review at MobyGames says it all about this game:"Motorhead is a racing game set...
---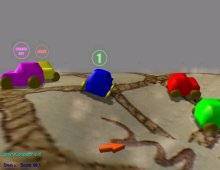 NapkinRace 2003
Another excellent racing game from Stein Nygård, the talented Danish author behind KartingRace. In NapkinRace, up to four human players can race each other in splitscreen mode, via LAN or TCP/IP. NapkinRace courses are laid out on a piece of napkin (!), so expect no realistic audience stands or city...
---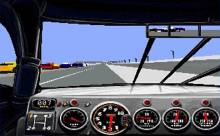 Nascar Racing 1994
In Papyrus' third racing game, the focus is moved from open-wheeled cars (IndyCar Racing) to closed-cockpit Nascar stock cars. 640x480 is the highest resolution on offer, on the CD-ROM version.Nascar Racing is a detailed simulation with realistic car models, accurate controls and room for a distinct racing style. Nine tracks...
---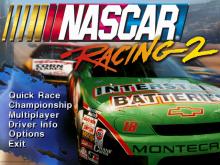 Nascar Racing 2 1996
The sequel to Sierra's award-winning NASCAR Racing, NASCAR 2 used a new game engine, which improved the graphics, physics, sound, and multiplayer.It also added the official cars, tracks, and drivers of the 1996 season, an arcade mode, mouse interface, and radio spotter.It was also the first NASCAR game to use...
---