Sports Games #9
Search a Classic Game: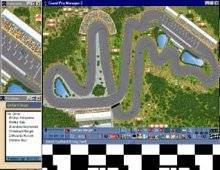 Grand Prix Manager 2 1996
Grand Prix Manager 2 was made in 1996, by a company called MicroProse, the same guys that made the series Grand Prix. I have to say, since the game came out until today, about 10 years later, I still play this game. Why? Because I love it. The game is...
---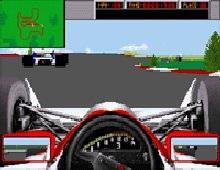 Grand Prix Unlimited 1992
This is a Formula One simulation similar to World Circuit / Formula One Grand Prix, including the real teams and cars, 16 different Grand Prix courses and a track editor. The player can drive for one of five real Formula One teams in a single race or in a complete...
---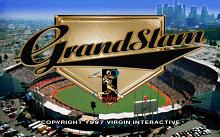 Grand Slam (a.k.a. Show, The) 1997
Grand Slam is a disappointingly average baseball game that promised much more than it delivers. Baseball guru Tasos Kaiafas of GameSpot says it all in his scathing but fair review: "A couple of years ago, Grand Slam started out as a baseball game with a lot of potential, but somewhere...
---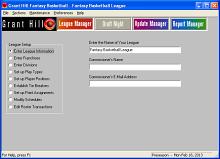 Grant Hill Fantasy Basketball 1997

---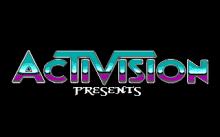 Grave Yardage 1989
Fantasy Football where monsters pummel each other and dodge landmines to make touchdowns!...
---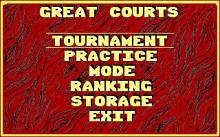 Great Courts 1991
The game Great Courts 1 was one of the first tennis games made for PC. It was created in the year 1989 by the company named Ubi Soft. This game was at first made for Amiga, but after its incredible success it was released for the PC too. Like the...
---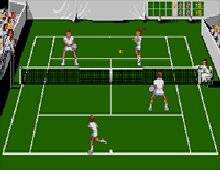 Great Courts 2 1991
Great Courts 2 is the sequel to Great Courts. This tennis simulation has some nice features. First you create your player. You can distribute some character points (for example: speed, forehand, backhand, etc.) like a role-playing game. These skills will raise after a few winning matches. Then you must select...
---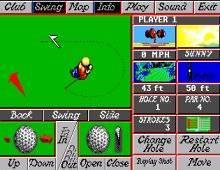 Greg Norman's Shark Attack! (Greg Norman's Ultimate Golf) 1989
Eight man-years of development resulted in this detailed recreation of golf, endorsed by one of the great players of the 1980s. Two courses are included, with 3D modeling of the effects of ball lie and swing style. You can disable ball effects to make it more straightforward, and weather and...
---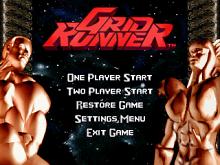 Grid Runner (a.k.a. Grid Run) 1996
Grid Runner (released as Grid Run in Europe) is a fun futuristic sport game that was much more successful on console systems. You play Axxel, a space investigator sent on a mission with your partner Tara to an asteroid field to find out why ships have been mysteriously disappearing. While...
---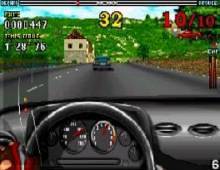 GT Racing '97 1997
GT style racing features in this racer, which tends more towards arcade than simulation. Cars include the Predator and the Hurricane, each with their own strengths and weaknesses. The action can be viewed from inside or outside the car.When starting the game for the first time you can take part...
---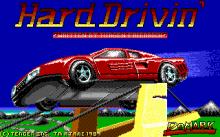 Hard Drivin' 1990
Hard Drivin' is a 3D arcade hit from Atari Games. You are in control of a high-performance sports car. Your objective is to race around the course as fast as possible and hit as many checkpoints as possible. If you hit a checkpoint you gain extra time to go farther....
---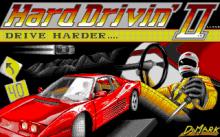 Hard Drivin' II 1990
Hard Drivin' II is the sequel to Hard Drivin' which featured bold 3D polygon graphics and a chaotic feeling of speed.Many of the bugs in the original, such as cars appearing through the hills, are gone in this game. The frame rate of the game increases slightly, with the controls...
---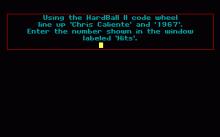 Hardball II 1989
The sequel to the pioneering Accolade baseball game with many new features, including better graphics and animation and authentic major league ballparks....
---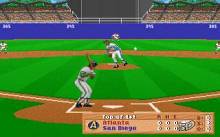 Hardball III 1992
The third game in the Hardball baseball series. This revision features 256 colour VGA graphics, and announcer Al Michaels provides running commentary while you play....
---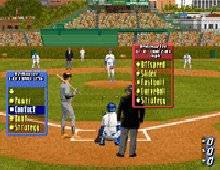 Hardball IV 1994
New features in this edition of the baseball simulation include the Home Run Derby and Pitching Practice. Multiple viewpoints and instant replays are included. 28 pitches are included, each with distinct effects. You can use real or fictitious teams, and even create your own right down to the logo and...
---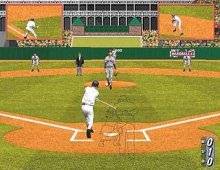 Hardball V Enhanced (a.k.a. Hardball 5 Enhanced) 1995
Action-oriented baseball sim. Hardball 5 is mainly an update to Hardball 4, with the additions coming in the form of adjustable difficulty settings, sharper graphics, more comments by Al Michaels and improved league play which comes with a full set of 1994 major leaguers plus a bonus "legends" league. Includes...
---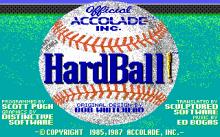 HardBall! 1987
Hardball is a baseball action game for one or two players. You can throw a variety of pitches from fast balls to curve balls, steal bases, select team members, and substitute players as the game is played....
---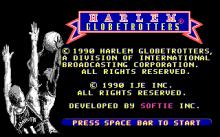 Harlem Globetrotters 1990
This game allows you to play as either the Harlem Globetrotters or their rivals, the Generals, in an exhibition basketball game. The player can choose to have the quarters last from one minute to twelve minutes. Also, if you are playing as the Harlem Globetrotters you are able to pull...
---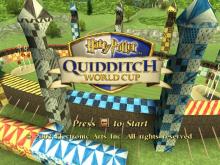 Harry Potter: Quidditch World Cup 2003

---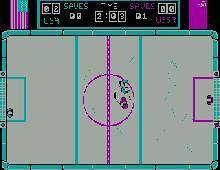 Hat Trick 1987
Hat Trick is a two-on-two hockey game based on the 1984 coin-op of the same name. Each player controls a goalie and a skater. The object is to shoot the puck into the opposing teams goal. Each game lasts two minutes....
---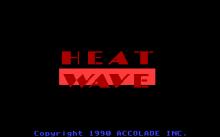 Heat Wave: Offshore Superboat Racing (a.k.a. Powerboat USA) 1990
Heat Wave: Offshore Superboat Racing is a racing game in which the player uses a power boat to race against four AI opponents. There are various aspects to keep track of during a race, like avoiding overheating the motors or a steady adjustment of the trim. During the race it...
---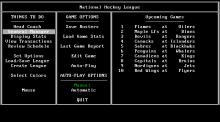 Hockey League Simulator 1990
Hockey League Simulator allows you to design and manage your own customized league or create current or classic leagues from the past....
---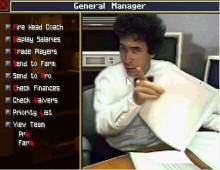 Hockey League Simulator 2 1992
Hockey League Simulator II is a hockey management simulator. The player becomes the manager and creates his own team. It deals with salaries and coaches can be hired or fired....
---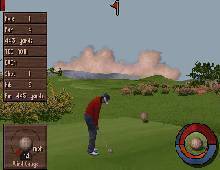 Hole in One 1995
In this Golf Simulator you can choose field, course, tournament, player and go outdoors. Here is ordinary golf equipment, as usually you can choose your power and direction. But camera may be placed everywhere. Background landscapes are pixel-video....
---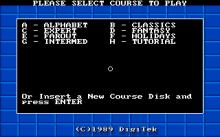 Hole-In-One Miniature Golf 1989
Hole-In-One Miniature Golf provides an overhead view of each hole. The game play is controlled entirely with the mouse. You place the ball on the starting pad and click the left mouse button. Once you have placed the ball, "stretch" a line from the ball to the pointer. The direction...
---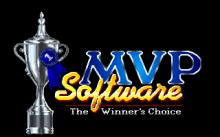 Home Run Derby 1995
Fantasy baseball Home Run Derby. It's you versus the best in the league in a Home Run Derby....
---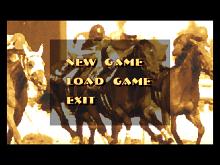 Hooves of Thunder 1995

---
Hover 2000
Hover is an excellent freeware hover racing game that features excellent 3D terrain, fluid animaiton and physics, although unfortunately it only has one track since the promised "full release version" never came out. In Hover, you pilot futuristic hovercrafts over a challenging desert racecourse. Despite the fact that Hover cars...
---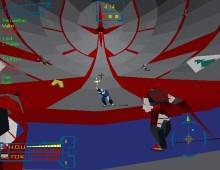 HyperBlade 1996
HyperBlade is a superb futuristic sport game that is the closest thing to a 3D version of Bitmap Brothers' classic Speedball game (that is, until the next generation Speedball game comes along, whenever that may be). As in Speedball, HyperBlade is a violent "street hockey" game of the future, where...
---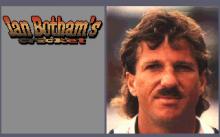 Ian Botham's Cricket 1992
The game uses the name of genuine cricketer and adheres to the one-day cricket 1991 rules interpreted by developers for the guidance.Contested by two teams of eleven players each, cricket is a very technical bat-and-ball game played on a grass oval-shaped field, in the centre of which are a flat...
---