Sports Games #6
Search a Classic Game: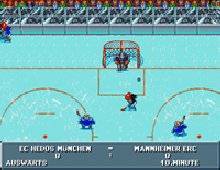 Eishockey Manager 1993
The ice-hockey counterpart to the popular soccer management game Bundesliga Manager Professional. It was done by the same people (KRON), and it shows as layout and design is very similar to the football management game. It's an official licensed DEB product, so you'll find the real club and player names....
---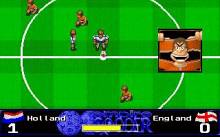 Empire Soccer 1994
Rather than copying Sensible Soccer or Kick Off, this football game features a number of comical and unrealistic touches. Although the view is top-down, the pitch is small and square, and the players appear huge on it. A range of moves including overhead kicks, trapping the ball and quick 1-2...
---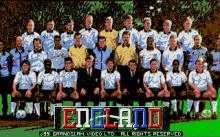 England Football Championship 1991
Featuring the English national squad in a top-down soccer game, England Championship Special represents British publisher Grand Slam's attempt to cash in on both England's respectable semi-final entry at the 1990 World Cup and the popularity of Anco's acclaimed Kick Off series. With its 1991 release, English Championship Special is somewhat...
---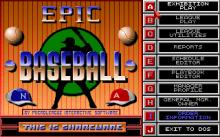 Epic Baseball 1995
Epic Baseball is a baseball management and coaching simulator. The game allows for Exhibition Play as well as League Play. In Exhibition play you will select both teams playing and where they're playing. In League Play you will guide a single team through the majors. There are also options to...
---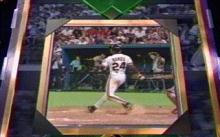 ESPN Baseball Tonight 1994
ESPN Baseball Tonight is a baseball game with both exhibition and playoff modes. Other modes included are both practice (both pitching and batting) and Home Run Derby modes. The game contains 28 real MLB teams but no actual players. Gameplay options include being able to turn errors on or off...
---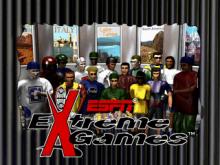 ESPN Extreme Games 1996
ESPN Extreme Games lets the player access three modes of play: Exhibition, New Season or a continuation of a season. Exhibition mode helps the player get to know the courses and equipment as well as get a feel for the controls. New season offers the player the chance to race...
---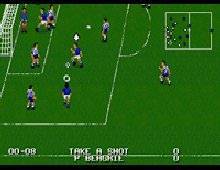 European Champions 1993
This football game aims for a higher level of realism than most of its contemporaries. The game can be viewed top-down (similar to the Kick Off games) or side-on (similar to Manchester United Europe). Three different passing modes are offered, with the aim of providing precise one-touch passing or the...
---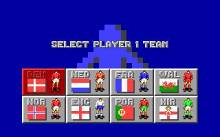 European Champions 1992 1992
Tecmo's World Cup '90 arcade game was remodeled based on the 1992 European Championships for its home computer release. The tournament's structure of the time (2 groups of 4 play each other once, top 2 go through to semi-finals followed by a final) is recreated, with any of Europe's soccer...
---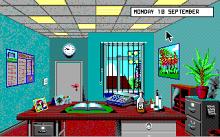 European Superleague 1991
European Superleague is a managerial soccer simulation which is about an fictional European league featuring eight of the most successful teams (PSV Eindhoven, Glasgow Rangers, Liverpool, Arsenal, Real Madrid, Olympique de Marseilles, AC Milan and Bayern Munich). The player takes control over one of those clubs and is responsible for...
---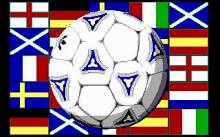 Eurosoccer 1992
The game represents the most powerful European teams of 1992 season. England, Germany, Scotland, Netherlands, Italy, Spain, France, and Sweden propose the best teams of their premier divisions such as Bayern München, Manchester United, Celtic, Ajax, AC Milan, Real Madrid, FC Barcelona, Monaco, IFK Göteborg, etc. for player's choice. Gameplay flows...
---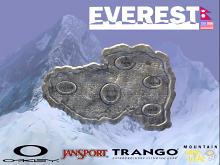 Everest 1999

---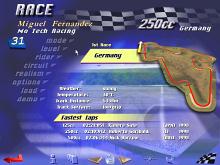 Extreme 500 1999

---
---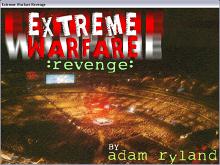 Extreme Warfare Revenge 2002
Extreme Warfare Revenge is an outstanding 'wrestling promoter sim' from Adam Ryland. This is not yet another arcade wrestling game where you watch guys in skimpy clothes duke it out on the stage: this is a realistic, detailed simulation of the wrestling business. As a budding promoter who just got...
---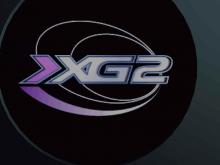 Extreme-G 2 1998
Extreme-G 2 (better known as XG2) is an excellent - and very good looking - sequel of Extreme-G, a futuristic racer for Nintendo 64 that was very successful, but unfortunately never ported to PC. Excerpts from Adrenaline Vault's review say it all about this game: "This new version is substantially...
---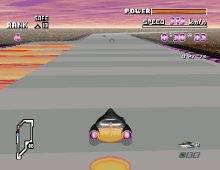 F-Zero 2002
F-Zero is a great remake of the classic Super Nintendo game of the same name by Nintendo. The game looks and plays remarkably similar to the original game, down to the details of each track and the way each car handles. As in the original game of futuristic racing, F-Zero...
---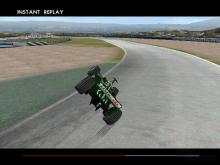 F1 2002 2002

---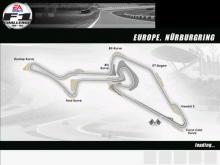 F1 Challenge '99-'02 2003

---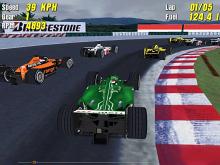 F1 Championship Season 2000 2000

---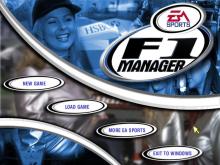 F1 Manager 2000 2000
F1 Manager 2000 from Intelligent Games is a decent F1 manager game that unfortunately was too bug-riddled in the first release to pose any real challenge to the superb Grand Prix Manager 2 game from Edcom/MicroProse. The game lets you manage an F1 team from the 1999 season, putting you...
---
F1 Manager Professional 1997
F1 Manager Professional is the successor of F1 Manager, keeps its main structure and offers subtle changes in the game mechanics. It is still a managerial game which simulates a racing team in the Formula One. One part of the team success lies in the financial side. Money is gained by...
---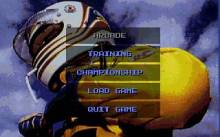 F1 World Championship Edition 1994
F1 is an Official Formula One Racing Game. There are two modes of play available: "Arcade", "Grand Prix". In both of these modes you complete a certain number of laps (4, 8, or 12) and select which circuit that you want to race on. The circuits include San Marino, France,...
---
---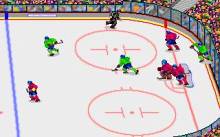 Face Off 1989
Face Off! is a hockey game by developers MindSpan, who are better known for their HardBall series of baseball games. Play an exhibition game, an entire season or go straight to the playoffs and lead your team to the Stanley Cup. For the basic hockey gameplay a traditional side view...
---
Fast Break 1988
Fast Break is an action/strategy basketball game for one or two players. You play three on three (guard, center, and forward) on the whole court with 3, 6, 9, or 12 minute quarters. At the start of the game you can customize your team by choosing from a variety of...
---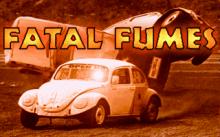 Fatal Fumes 1997
Fatal Fumes is an overhead racing game featuring 256-color parallax scrolling similar to James Pond 2: Codename: RoboCod at the speed of 70 fps. It is the first project of a small Finnish group which later improved the game after its first release. The full version for registered users contains...
---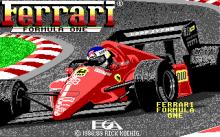 Ferrari Formula One 1989
With the full support of Scuderia Ferrari, Formula One racing was recreated in detail in this simulation, with the top drivers and teams of 1986 to compete against for the most successful F1 team of all. You job does not start at the racetrack; perfecting the car at the Maranello...
---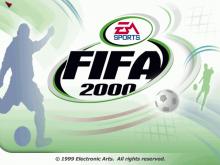 FIFA 2000 1999

---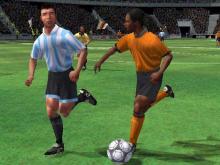 FIFA 2001 2000

---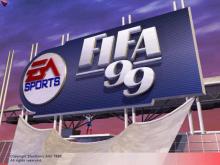 FIFA 99 1998

---