Sports Games #18
Search a Classic Game: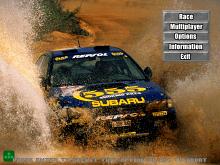 Rally Challenge 1997
Rally Challenge is a decent shareware rally game from Silver Lightning Software - "decent" being the operative word. Endorsed by some of the world's biggest rally teams, the game features 3 famous cars: the Subaru Impreza WRX, Toyota Celica GT4, and the Proton 'Wira'.The best thing about Rally Challenge is...
---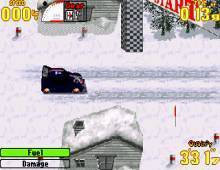 Rally Championship 1994
In the game you buy one of the best rally cars, like Lancia Delta of Toyota Celica, drive it on different locations in time race. Driving on the track using accelerator, you collect money and other items. After the qualification you drive on a track to win a race and...
---
Rally Championship 1996
Rallye Racing 97 is a racing game which obtained the original licenses from the car manufacturers, allowing the player to drive the following cars:Subaru Impreza Turbo, Group A, Class 8Ford Escort RS Cosworth, Group A, Class 8Renault Maxi Mégane, Group A, Class 7Skoda Felicia, Group A, Class 6Volkswagen Golf MK3...
---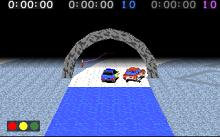 Rally-Sport 1999
One of the best rally games ever made, Rally-Sport is a great 3D rally game with excellent vector graphics. The game is very accessible, with smooth graphics, great controls, and a ton of cars and options to choose from. You can drive on 3 different track types (ice, sand, and...
---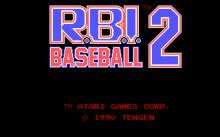 RBI Baseball 2 1991
R.B.I. Baseball 2 features all 26 major league teams, each with a full roster of players. You can choose any National or American League team. You can even play one of the 1989 All-Star squads.The game features One Player and Two Player options as well as a Password mode to...
---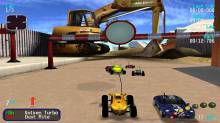 Re-Volt 1999
I don't like racing games, it's become clear to me. I don't enjoy Gran Turismo, I don't play Need For Speed, and I only truly played one racing game I enjoyed, Mario Kart. But now, I've found another game worthy of being so excellent, so refined and polished, that I...
---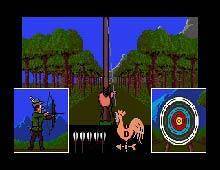 Reach for The Gold 1993
Ever dreamt of becoming an Olympic champion? Now your dreams can come true. All you need to do is to Reach Out For Gold. There are 8 events in which you have to compete in order to achieve the final victory! If you don't do well enough in an event,...
---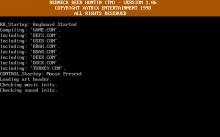 Redneck Deer Huntin' 1997
Deer hunting, redneck style! Join Leonard, a redneck native, and do your hunting four different animals (deer, duck, razorback, and wild turkey) in 8 acres of wilderness with different weapons in Redneck country. This is hunting with attitude!...
---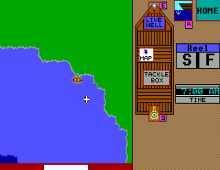 Reel Fish'n 1989
In Reel Fish'n you play the owner of a small business who is trying to juggle work with his hobby of fishing. At the start of each week, you examine the weather forecast and decide when to work and when to fish. Fish too often and you'll have no money...
---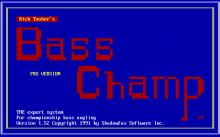 Rich Tauber's Bass Champ 1991
Enter into fishing competition with your partner and Bass Master Pro, Rich Tauber. This early simulator offers more than 20 lure types and colors with multiple techniques from regular casting to flipping and jigging. There is a fully operational electronic fish finder which used alongside your partner's advice should be...
---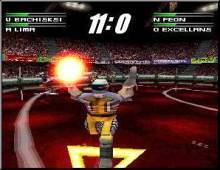 Riot 1997
Riot is a futuristic sports game. The court is a hall similar to a basketball field but the basket is in the middle. The goal is to throw an charged energy ball into the basket. It is charged in energy field which are placed in the oppenent's half. There are...
---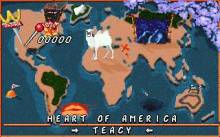 Road Hog! 1995
It is a car racing game in which you can race in different tracks through 9 countries and where you try to show your real face by turning into the meanest Road Hog! And if you are good enough you can even have a chance to find yourself on a...
---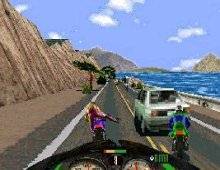 Road Rash 1996
Road Rash is one of the rare gems that play much better than it looks. Although very dated when released, the game's simple charm attracted a small but loyal following. While the game may sound like a 'realistic' motorcycle racing game (Motocross comes to mind) - especially with Papyrus' name...
---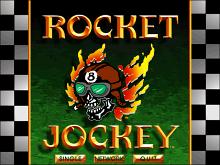 Rocket Jockey 1996
One of the most original futuristic sport games ever made, Rocket Jockey is undoubtedly the best game Rocket Science produced in their short career as game developer. Unfortunately, its very steep hardware requirements (at the time) and Segasoft's failure to deliver the promised LAN patch by the game's release date...
---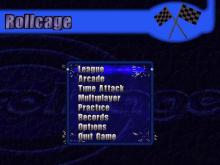 Rollcage 1999
Rollcage is a fun futuristic racer from Attention to Detail (ATD), a short-lived UK developer. Published by Psygnosis in 1999, the game did not sell very well despite introducing a number of cool features to the genre at that time, including cool weapons (wormholes are my favorite), the ability to...
---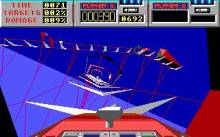 Roller Coaster Rumbler 1990
Nearly 5 years before Rebel Assault and other fully-rendered CD-ROM titles popularised the rail-shooter gameplay, Tynesoft used it for a game with an unusual setting. You are on board a roller coaster which has been layered with targets to shoot out. The roller coaster follows its natural path, swinging from...
---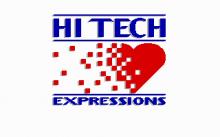 Rollerblade Racer 1993
In Rollerblade Racer your goal is to enter (and hopefully win!) the super rollerblade challenge. In order to enter the race, you will first need to qualify by earning 5,000 points and completing several obstacle courses. As you rollerblade through the suburbs, city streets, beaches, and parks you can earn...
---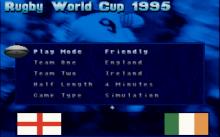 Rugby World Cup 95 1995
The official game of the 1995 IRB Rugby Union World Cup in South Africa. Featuring all 20 international teams that took part in the World Cup including the All Blacks of New Zealand and the Springboks of South Africa, as well as an EA All Stars team and a few...
---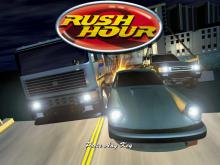 Rush Hour (a.k.a. Speedster) 1997
Rush Hour is a decent top-down arcade racing game that is much better known on the PlayStation than the PC. Like most arcade racers, driving in Rush Hour is very simple: just use the arrow keys to steer; no gear-shifting is required. However, it is overly responsive even when you...
---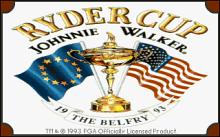 Ryder Cup Golf 1993
A decent golf simulation of the famous tournament of the same name, Ryder Cup Golf is long on ambition, but short on actual delivery. True to the actual Ryder Cup, the game lets you play as US or European team on a grilling 3-day hunt for the golf trophy. Many...
---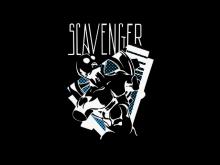 Scorcher 1996
Scorcher is a futuristic racing game by Scavenger. In dark post-war-looking decors, you race against a couple of opponents driving in a spherical racer. You can pick up special triangles to gain speed powerups.The graphics support resolutions up to 640x480....
---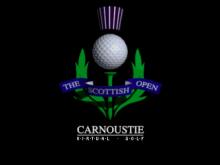 Scottish Open 1995
In the golf simulator you are allowed to win in Scottish Open on Championship Golf Courses, including The Bowery, Kilmarney, Penperro, and Carnoustie. There are many players in the game, who can rise during the playing. You can choose, edit or create one of them. Choosing a club, striking a...
---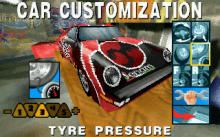 Screamer 2 1996
The sequel to Screamer, an arcade-style racing game. This sequel features an improved graphic engine (SVGA) and new cars and tracks. The graphic engine was quite amazing when it was new, especially the nice track details like the cows and horses or the helicopters were nice to look at. The...
---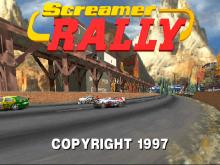 Screamer Rally 1997
This game has been designed mainly for people who prefer arcade style racing games. The game offers seven tracks and five rally style cars. It also has 3D acceleration enhancements which offer superbly smooth graphics...
---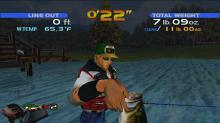 SEGA Bass Fishing 2001
SEGA Bass Fishing is an excellent bass fishing simulation that has been unfortunately ignored by PC gamers, perhaps due to the mistaken "it is probably not in-depth or realistic" attitude associated with the game's console origins (this is the PC port of a Dreamcast original). The game takes place on...
---
---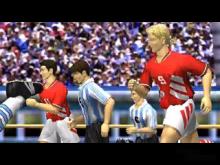 SEGA Worldwide Soccer 1996
Sega Worldwide Soccer (WWS) was, in X'mas 1996, one of the best selling games for the Sega's "golden boy", the CD-32 bit Saturn. Reasons? It was the first *really* good 3D soccer game to be released on any platform. Easy to learn, yet quite challenging to master, evolutive players, good...
---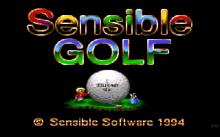 Sensible Golf 1994
Sensible Golf is a 2D golf simulation.Having been quite successful with their cute action soccer game Sensible Soccer, Sensible Software decided that the concept of "No fuss, just fun" could be applied to other sports, too. They chose golf.Sensible Golf is not an accurate simulation of golf, but an action...
---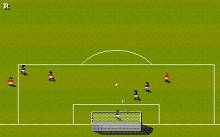 Sensible Soccer 1993
With the original Sensible Soccer having sold hugely, this updated version was released some months later (and then used as the basis for the later console versions). The teams are updated, with the sides present in the 92-93 European tournaments included, and the player names updated to take transfers into...
---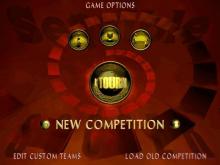 Sensible Soccer '98 1997
Sensible Soccer '98 is the final release in Sensible Software's outstanding Sensible Soccer series. At first glance, fans may be disappointed by the fact that the game no longer sports the cute tiny players that are the hallmark of every previous Sensible Soccer game. Instead, Sensible Soccer '98 offers a...
---