Sports Games #15
Search a Classic Game: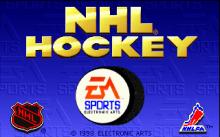 NHL '94 1993
After establishing themselves in the virtual rinks, EA combined both NHL and NHLPA licenses in NHL '94, allowing them to feature all 26 real teams (including both expansion teams) and players of the new NHL season for the first time in the series.Aside from the licenses, the gameplay for this...
---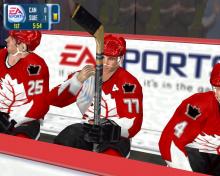 NHL 2001 2000

---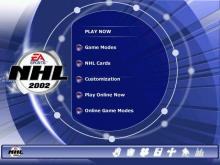 NHL 2002 2001

---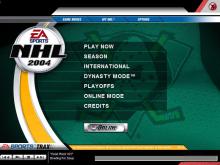 NHL 2004 2003

---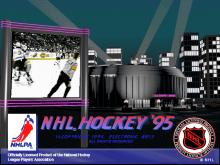 NHL 95 1994
NHL '95 was EA Sports' third licensed ice hockey game, promising the fastest action in the series to date. The action is viewed top-down, and can be played with or without realistic penalties. There is a full season mode, allowing you to guide a team through all 84 matches, with...
---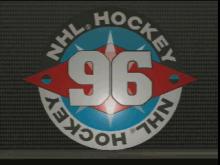 NHL 96 1995
NHL 96 was the first EA Sports game to feature Virtual Stadium technology, which resulted in a 3D feel and multiple camera angles. The NHL license ensures that real teams and players of the era are included, with a full league and playoff system. Many game options can be toggled...
---
NHL 97 1996
1997 edition of EA's NHL sport simulation series. Improvements in this edition come mostly in the graphical arena, with a refined version of the "virtual stadium" system that adds new camera angles (including the classical top-down one strangely missing from NHL 96), and polygonal players instead of the bitmap-based ones...
---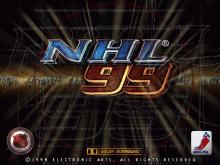 NHL 99 1998

---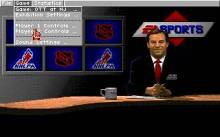 NHL Hockey '93 1993
This was actually the first great hockey game for the old console SNES, or Super Nintendo Super Famicom, which I played til my fingers bleed. (Bryan Adams anyone..?) So going from this solid old console game ten years ago to playing it on PC today, really puts the game to...
---
NHL Open Ice 2 on 2 Challenge 1996
NHL Open Ice is an excellent PC conversion of Midway's hit arcade game of the same name. Licenced by the NHL and NHL Players' Association, this two-on-two hockey game features over 120 real-life players from all 26 NHL teams. Like the arcade game, NHLOI features smooth animations, lots of power-up...
---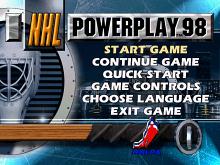 NHL PowerPlay '98 1997

---
Nick Faldo's Championship Golf 1993
Arc Developments created a 3D game world called Reality3 for this simulation, licensed around one of Britain's top players. There are two courses, plus a hidden 9-hole course on Mars with reduced gravity, with match play and stroke play options against one of 8 varied-difficulty computer players.The control system is...
---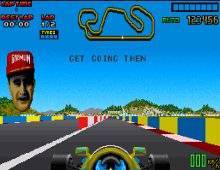 Nigel Mansell's World Championship 1993
Timing smiled on Gremlin with this licensed Formula 1 simulation, as Nigel's long quest for a championship had finally come good. The game was pitched somewhere in between a full-blown simulation like F1 GP and action games like Continental Circus. Only 12 cars were in each race, which could last...
---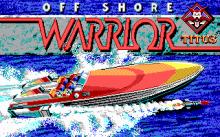 Offshore Warrior 1988
Society has become ultra-peaceful, but some retain a lust for violence and carnage. Off-shore racing fills that void perfectly in this behind-the-boat racer, which resembles Titus's earlier Fire & Forget.Four X1 boats armed with missiles tough it out over circuits set up in lakes and lined with rocks, desperately trying...
---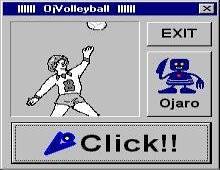 OJ Volleyball 2000
A small but amazingly addictive little game of volleyball, OJ Volleyball lets you control only one player, and your goal is simply to serve, return the ball, and smash it into the opponent's corner to score the match-winning point for your team.The game is a great coffee-break game that surprisingy...
---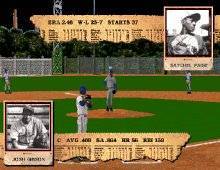 Oldtime Baseball 1995
The premise behind this game is to put together practically every team and player from 1871 to 1981 against each other without having to worry about the consequential time paradoxes. The game uses the same graphics engine as Tony La Russa 3, only with "aged" courts and players. You can...
---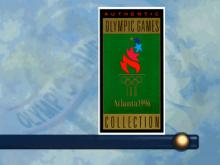 Olympic Games Atlanta 1996 1996
Official licensed product of the Atlanta committee for the Olympic Games, Inc.The was the first true 3D multi-event sports game with 15 sporting events (100 meters, 400 meters, 100M crawl, Javelin, Hammer, Discus, Long Jump, Triple Jump, High Jump, Pole Vault, Fencing, Rapid Fire Pistol, Weight Lifting, Archery, Skeet Shooting)...
---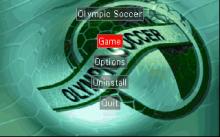 Olympic Soccer 1996
While the soccer tournament is often downplayed not only inside the Olympic movement, but also by the soccer-following community, in 1996, by the occasion of the Games of the XXVI Olympiad in Atlanta, US Gold decided to release a game representing the tournament.The player can choose one of the 33...
---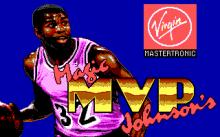 Omni-play Basketball (a.k.a. Magic Johnson's MVP) 1990
Two distinct basketball games are offered in this package, with 3 skill levels and sets of players. One recreates the real game closely, offering a full league for 1 or 2 human players, which can be saved to disk. The other is faster-paced, with the Flow-Control feature for easier shooting....
---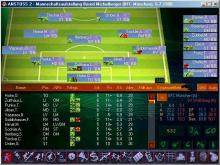 On The Ball 2 (a.k.a. Anstoß 2) 1997
Outside Germany, the Anstoß (a.k.a. On the Ball) series is rather unknown. Which is a shame, because this is easily the best series of football (or for US residents: soccer) management series ever made, with the third part (which unfortunately was not released other than in German) beating the famed...
---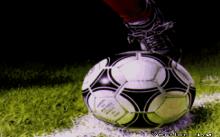 On The Ball: League Edition (a.k.a. Anstoß) 1993
One of the most underrated soccer simulations ever, On The Ball differentiates itself from the likes of Championship Manager by its novel emphasis on the psychological aspects of the game. The game gives you, as team manager, full control over not just the strategies but even on what kind of...
---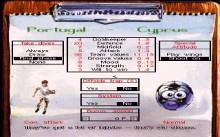 On The Ball: World Cup Edition (a.k.a. Anstoss: World Cup Edition) 1993
This is an unusual take on the football management game, which features virtually no statistics. Up to four managers can join in, to lead their chosen team through the World Cup, from qualifying to the actual tournament. Tactics and training are hugely important due to the game's short time frame.The...
---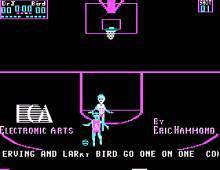 One on One (Irving vs. Bird) 1984
Control either Julius Erving or Larry Bird in front of a single basket, in a game of one on one. The user can select to play either to a certain score or for a certain amount of time. When on offense, the player can rotate to keep away from his...
---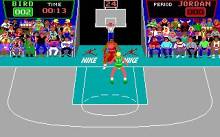 One on One (Jordan vs. Bird) 1988
Two of the greatest icons of the Golden Age of the NBA match up in this game. On one side, the spectacular dunks of Michael Jordan of the Chicago Bulls; on the other, Larry Bird's incredible accuracy from the outside. While Bird feels right home at the three-point contest, where...
---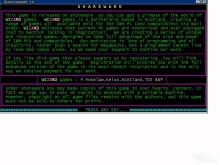 One-Nil Soccer Manager 1992
Your job in this game is to manage a soccer team. The team has to play to earn money. It is one of the first soccer management games....
---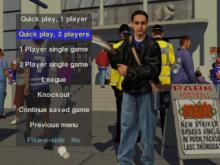 ONSIDE Complete Soccer 1996
ONSIDE Complete Soccer is an early 3D soccer game that includes four playing leagues (England, French, German and Italian) and a basic managerial options, where the player can trade players, deal with finances and stadium expansions. The key features of the game include several camera options, seasonal weather with progressive...
---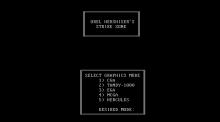 Orel Hershiser's Strike Zone 1989
Orel Hershiser's Strike Zone is a action-oriented baseball game starring the baseball star Orel Hershiser.This game offers 2 modes of play - strike zone (main game), and home run derby (batting training). This gameplay is made up for by animations of baseball players, and user interface that allows you to...
---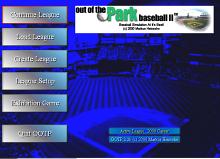 Out of the Park Baseball 2 2000
As easy as it is to make a decent baseball simulation, making a great one requires that little touch of insight that baseball is a great game where great things happen. Out of the Park Baseball 2 has that insight, and this makes the game a triumph.Out of the Park...
---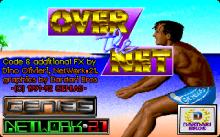 Over the Net 1991
In Over the Net you can play Volleyball matches lasting 1, 3 or 5 sets, with each set being won by the first player to reach 15 points. Teams include the Rollers, CoCo, the Beach Boys (obvious pun in their name) and the in-house Geniases. The action is viewed from...
---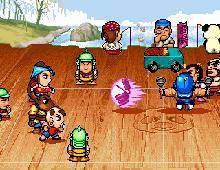 Panda Dodgeball 1993
Panda Dodgeball is a sports game that parodies characters and themes from Sango Fighter. The object, like in real dodgeball, is to hit the players on the other team with the ball. The teams consist of three players each. Graphics are done in a "super-deformed" style. Characters possess special powers...
---