Action adventure Games #5
Search a Classic Game: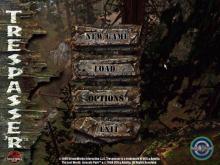 Jurassic Park: Trespasser 1998
Trespasser was ahead of its time, a fact which basically destroyed the game's reception when it was released. It promised a revolutionary new physics system, and an engaging adventure set in Jurassic Park. However, it demanded ridiculous system requirements and offered unconventional gameplay in return. Most gamers snubbed their noses...
---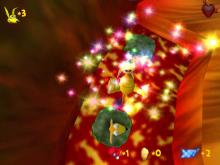 Kao The Kangaroo 2000
Kao the Kangaroo serves up plenty of 3D platform-hopping challenges on the PC or Dreamcast console. Following in the mighty big footsteps of franchise characters like Mario, Sonic, and even Crash Bandicoot, Kao will lead gamers on a colorful, good-natured adventure through large 3D environments, accented by daring leaps and...
---

Knytt 2006

---

Knytt Stories 2007

---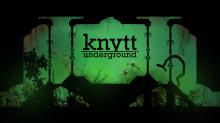 Knytt Underground 2013

---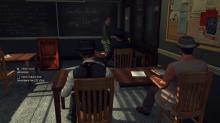 L.A. Noire: The Complete Edition 2011
L.A. Noire casts you in the role of a rookie officer working his way through the ranks of 1947's Los Angeles Police Department while dealing with corruption, politics, and scandal. Protagonist Cole Phelps will start his career working as a beat cop, patrolling the streets on foot, before eventually finding...
---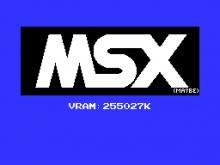 La-Mulana 2005
La-Mulana is an excellent 2D side-scrolling platformer/RPG that is reminiscent of 8-bit classics like Zelda, but with a much stronger focus on inventory items in adventure-genre style. The game casts you as Indiana Jones-type adventurer who explores vast complexes, looking for ancient treasure. There is plenty of action, but also puzzle-solving...
---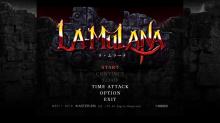 La-Mulana 2012

---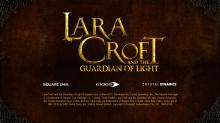 Lara Croft and the Guardian of Light 2010
Lara Croft and the Guardian of Light is a compact action-adventure game designed by Crystal Dynamics, available by download through digital distribution sources including Steam. Part of the Tomb Raider mythology and starring Lara Croft, The Guardian of Light features elaborate set-piece puzzles and swashbuckling combat, but is played from...
---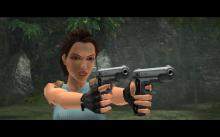 Lara Croft: Tomb Raider - Anniversary 2007
The female equivalent of Indiana Jones returns for a special encore performance in this enhanced update of 1996's Tomb Raider, which made Lara Croft a household name and the object of affection for prepubescent boys across the globe. To commemorate Croft's ten-plus years as an influential video game heroine, this...
---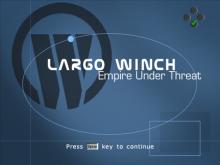 Largo Winch: Empire under Threat 2002
Largo Winch: Empire under Threat is a surprisingly fun 3D adventure games with action sequences from France. Based on a popular hero of the same name (who is virtually unknown outside France and The Netherlands), the game features an interesting plot that spans the globe, lots of McGuyver-style gadgets, and...
---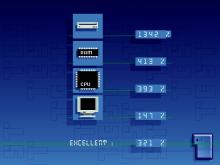 Last Dynasty, The 1994
The Last Dynasty casts you in the role of pilot Mel Raauq, who finds himself in the middle of a galactic-sized space combat adventure. Your mission is to find and defeat the evil Lord Iron, whose dark forces are threatening peace and tranquility in the galaxy. Gameplay is divided into...
---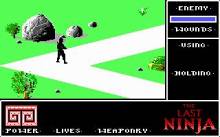 Last Ninja 1988
You are the last living member of your ninja clan after they were brutally slaughtered. Now, you seek to exact revenge on the evil shogun responsible. The Last Ninja is an action/adventure game set in medieval Japan. The game is shown in isometric view, and the eponymous ninja can walk in...
---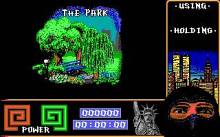 Last Ninja 2: Back with a Vengeance 1990
With the scrolls now in his possession, The Last Ninja begins training a new order of Ninja. During a training session he is mysteriously transported to XXth-century New York. The Evil Shogun has returned! Torn from his own time, The Last Ninja must defend himself once more with nothing more...
---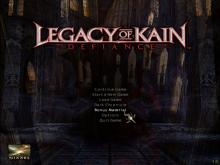 Legacy of Kain: Defiance 2003
Eidos and Crystal Dynamics' reunite both sagas in the Legacy of Kain series with the release of Legacy of Kain: Defiance. Played from the same third-person perspective as Soul Reaver 2 and Blood Omen 2, Defiance stars Kain, now a demigod, as well as Raziel, an angel of death. Both...
---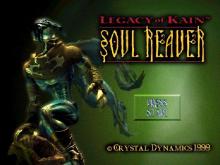 Legacy of Kain: Soul Reaver 1999
Crystal Dynamics and Eidos have teamed up to make the next saga in this morbidly thematic series about vampires and the realm they control. You play as Raziel, a vampire damned to a hellish fate by your leader and master, Kain. He was the original vampire in Blood Omen: Legacy...
---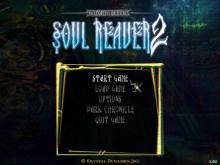 Legacy of Kain: Soul Reaver 2 2001
The original Legacy of Kain: Soul Reaver was a good game held back from greatness by a terrible ending that simply screamed "unfinished." Great sales, combined with the public outcry as a result of the cliffhanger ending, led to the inevitable sequel. Dropping "Legacy of Kain" from the title, Soul...
---
---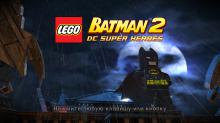 LEGO Batman 2: DC Super Heroes 2012
The multisystem release of LEGO Batman 2: DC Super Heroes offers more third-person platforming action for young (and young-at-heart) comics, building-block, and video game fans. Carrying on from the first adventure, Batman and Robin are joined by the likes of Superman, Wonder Woman, and Green Lantern in virtual LEGO-constructed settings...
---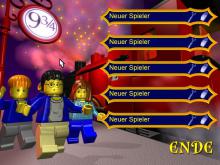 LEGO Creator: Harry Potter 2001
One of the more convoluted examples of media convergence, LEGO Creator: Harry Potter is a computer game based on a toy that's based on a movie that's based on a novel. As you might imagine, the result is unfocused, offering little of the enjoyment that could be found by playing...
---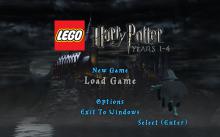 LEGO Harry Potter: Years 1-4 2010
Young wizard Harry Potter and friends get the LEGO treatment in this continuation of TT Games' best-selling video game series. Based on the popular building toy line, Harry Potter: Years 1-4 features scenes, characters, and locales from the first four films, offering cooperative-based action viewed from a third-person perspective. The...
---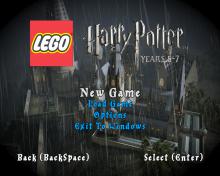 LEGO Harry Potter: Years 5-7 2011
The LEGO version of literary and film sensation Harry Potter comes to a conclusion with Years 5-7, introducing new locales, characters, and challenges to players as they battle the forces of evil. In contrast with the first LEGO Harry Potter, Years 5-7 features more exploration, puzzle-solving sequences, and magic. In...
---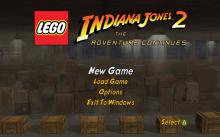 LEGO Indiana Jones 2: The Adventure Continues 2009
Players return to a virtual playroom re-creation of the iconic movie series in LEGO Indiana Jones 2: The Adventure Continues. As in LEGO Indy's Original Adventures, gamers play through famous scenes from the films, with 3D characters and settings created completely from colorful LEGO building blocks. The 2009 sequel game...
---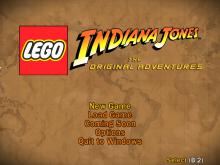 LEGO Indiana Jones: The Original Adventures 2008
"Building" on the success of LEGO Star Wars, LucasArts allows another of its signature properties to receive the interactive toy treatment. Famed archaeologist Indiana Jones takes his whip-cracking, pistol-packing persona into the lighthearted realm of LEGO in this homage to the rogue explorer's first three movies. Players begin their adventures...
---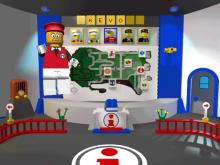 LEGO Island 1997

---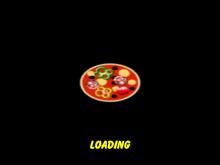 Lego Island 2: The Brickster's Revenge 2001
The sequel to 1997's LEGO Island, players once again guide Pepper and the cast of Lego figure characters around fantastic, plastic environments built completely from virtual LEGO playsets. As referenced in the game's subtitle, the bombing Brickster is back as well. Players will need to dissuade him from his destructive...
---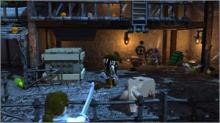 LEGO Pirates of the Caribbean: The Video Game 2011
Incorporating characters, settings, and storylines from the first four entries in Disney's blockbuster film series, this adaptation of Star Wars, Indiana Jones, and ...
---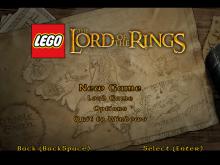 LEGO The Lord of the Rings 2012
Gamers can relive Peter Jackson's version of J.R.R. Tolkien's epic trilogy (albeit with small plastic blocks and vintage Traveller's Tales humor) as they join Frodo, Aragorn, and the rest of the Fellowship in LEGO The Lord of the Rings. All of Middle-earth has been re-created, even portions not seen in...
---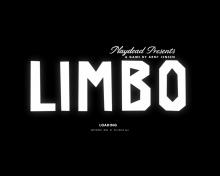 Limbo 2011

---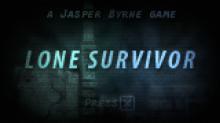 Lone Survivor 2012

---