Action adventure Games #3
Search a Classic Game: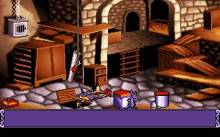 Goblins 3 1993
The third in the series of the weird adventure-puzzle games. This time you only have one Goblin to control. This was predictable just by the name of the game (the word 'Goblins' lost another 'i'). This time we control Blount, a lonely goblin travelling through the country of Foliander. Almost at...
---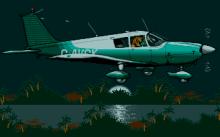 Gold of the Aztecs 1990
You are Vietnam war veteran Bret Conrad, who becomes an adventurer. Go everywhere on the world, find gold, walk in to the jungle... One day, you receive an old map about the lost city of Quetzacotl, and its cache of gold. You prepare your bag, gun, knife and let's...
---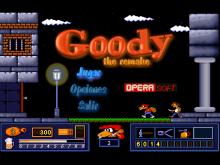 Goody Remake 2005
Goody Remake, as the name implies, is a modern Windows-based remake of Opera Soft's classic Spanish action game of the same name. From my review of Goody elsewhere on this site: "Goody is a fun 2D action/adventure platformer from Spanish developer Opera Soft. You play a small thief bent on...
---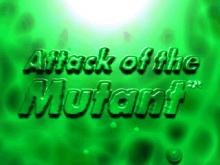 Goosebumps: Attack of the Mutant 1997

---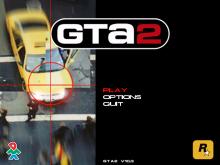 Grand Theft Auto 2 1999
The original Grand Theft Auto was a cult classic of sorts. People either hated it because of its ultra-violent portrayal of urban mayhem or loved it for its risqué subject matter. I for one played the hell out of the original, and I've been waiting to see what DMA had...
---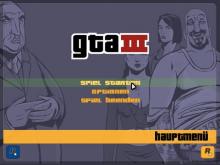 Grand Theft Auto 3 2002
Grand Theft Auto III (GTA III) hardly needs an introduction. This massively popular game is notorious and it's been banned in Australia. It's probably the quintessential game that's both lots of fun to play and completely inappropriate for anyone under 18. Why is GTA III's blend of violence, sexual innuendo,...
---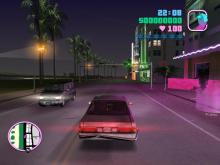 Grand Theft Auto: Vice City 2003
If Grand Theft Auto III was The Godfather -- a mostly dark look at Mob activity -- then Grand Theft Auto: Vice City is Goodfellas, complete with Ray Liotta as the voice of Tommy Vercetti. Though Vice City hints at the perils of being a Mob boss, the rewards are...
---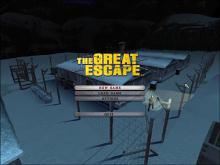 Great Escape, The 2003
Based on the 1963 movie starring Steve McQueen, Richard Attenborough, and James Garner, The Great Escape has players leading a squad of prisoners in their bid to free themselves from the German prisoner-of-war camp known as Stalag Luft III. The action takes place from a third-person perspective as players look...
---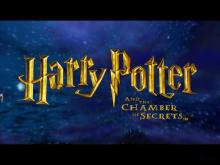 Harry Potter and the Chamber of Secrets 2002
Harry Potter and the Chamber of Secrets continues the adventures of the bespectacled boy wizard as he returns to Hogwarts to begin a second year of studies. Things do not go smoothly, however, as the game closely follows the events found in J.K. Rowling's second book in the international best-selling...
---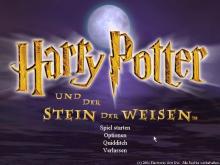 Harry Potter and the Philosopher's Stone (a.k.a. Harry Potter and the Sorcerer's Stone) 2001
Based on the book by J. K. Rowling and film of the same name, Harry Potter and the Sorcerer's Stone offers fans a further extension of the phenomenon enjoyed by millions of readers. Players join Harry as he explores the Hogwarts School of Witchcraft and Wizardry, learning new spells and...
---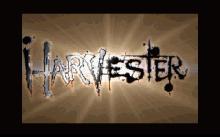 Harvester 1996
Had Harvester been released on the intended date and not two years after, it could have been a solid adventure that used full-motion video to tell it's horrific and violent tale. When it finally arrived on shelves, it was a dated adventure with sub-standard full-motion video, puzzles that had been...
---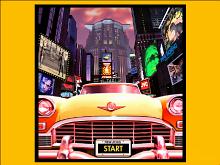 Hell Cab 1993
In Hell Cab the player controls a traveler who was about to board a plane in the JFK airport when an announcement came that the plane was delayed. The man decides to take a cab ride through New York. Unfortunately, his driver turns out to be the minion of Satan...
---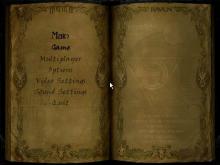 Heretic 2 1998
When I first loaded Heretic II onto my computer, I was excited. The graphics were stunning, and I prepared myself for a great adventure. The early reviews on Heretic II were very good, and as I was a fan of the original Heretic, I was afraid that my opinion might...
---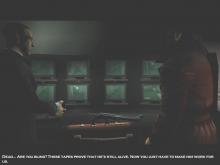 Hitman 2: Silent Assassin 2002
IO Interactive's sequel to Hitman finds Agent 47 reluctantly pressed into service once again after his close friend and personal confidant, a priest, is beaten and taken hostage by a gang of thugs. As a professional assassin handicapped with a conscience, players will pursue those responsible for this grievous error...
---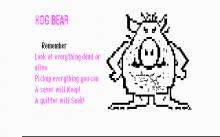 Hogbear 1989
In its dark mansion the Hogbear awaits its next victim. Guarded by a Vampire, an Ogre, and various other creatures, the player will have to roam the many rooms of the estate and hope to escape with your life. Hopefully you can locate some weapons and use them in fighting...
---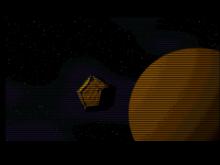 Huygen's Disclosure 1996
Huygen's Disclosure is set in 2020 when the ozone layer is almost completely destroyed. A member of the Galactic Reconaissance Unit is sent to the moon Titan to examine if the recently found gas Rachellium could be the solution to earth's environmental problems. But of course he gets immediately involved...
---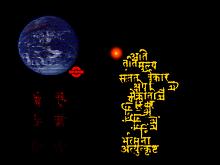 ID4 Mission Disk 01: Alien Supreme Commander 1996
In this ID4 Mission disk you look are the Alien Supreme Commander guiding the alien forces to attack Earth. ...
---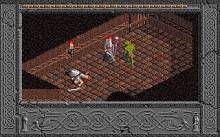 Immortal, The 1991
The Immortal is an isometric action-adventure game. Your old mentor Mordamir has disappeared. Probably kidnapped. You're not too sure where he might be, but a dungeon is always a good place to look, so you seek out the nearest one and plunge into its depths. Beware: 8 levels of isometric death...
---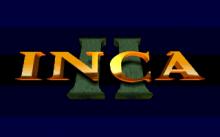 Inca II: Nations of Immortality 1993
I haven't played the first Inca game, but I don't imagine there's much catching up necessary to understand the plot of Inca II. Try to follow me on this one, though, because it's lame. You start out as Atahualpa, son of the great El Dorado, an Incan warrior and member...
---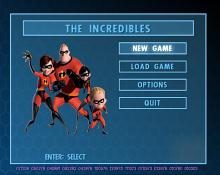 Incredibles, The 2004
The Incredibles is a platform adventure that follows the plot of the Pixar film. The family of former superheroes is called back to action, as each of the five main characters is playable at some point through the game's 18 levels. As Mr. Incredible, players will rely on strength and...
---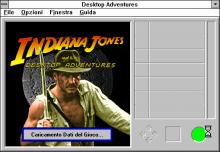 Indiana Jones and his Desktop Adventures 1996
Indiana Jones and his Desktop Adventures sure is a great idea. It puts you in the role of Indiana himself and it's up to you to guide him through an amazing amount of quests. In fact, because of the random quest generator, there's almost an endless amount of quests to...
---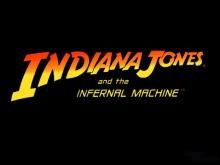 Indiana Jones and the Infernal Machine 1999
At the start the first game that will come to mind is Tomb Raider. Of course, Tomb Raider did borrow some elements from the Indiana Jones movies so it is not exactly a huge surprise that the two games look and feel so much alike. Resembling a game like Tomb...
---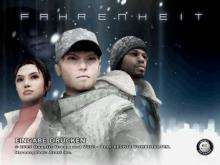 Indigo Prophecy 2005
The Indigo Prophecy is psychological thriller that puts players in the precarious role of Lucas Kane, a man who has just brutally murdered a complete stranger in a dingy, public washroom. As the game begins, Kane comes out of a trance with no recognition of the mangled, bloody corpse before...
---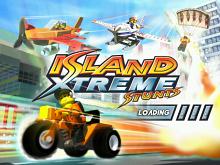 Island Xtreme Stunts 2002
LEGO Island is the shooting location for the next big Hollywood blockbuster and the film's star stuntman will be none other than pizza-delivery-boy-turned-local-hero Pepper Roni. Pepper must perform a variety of thrilling stunts using a plane, helicopter, jet skis, motorbike, sky-board, and skateboard. In Island Xtreme Stunts, the hero will...
---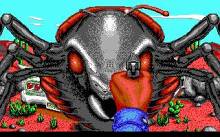 It Came from the Desert 1990
It Came From the Desert is an action-adventure game that derives its inspiration from the many cult-horror B-Movies of the 50's and 60's, the 1954 film Them in particular. The player plays the part of Dr. Greg Bradley, a geologist and the newest resident in town. Eager to satisfy his...
---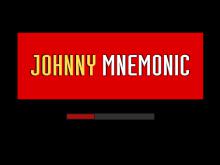 Johnny Mnemonic 1995
According to the folks at Sony Computer Entertainment, Johnny Mnemonic: The Interactive Action Movie is "A Multi-Million Dollar Production, Professionally Scripted and Produced With Screen Actors Guild Performances." After a short session with the game, though, it seems as if at least one of the millions should have gone toward...
---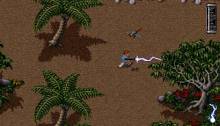 Jurassic Park 1993
A game based on the hit movie Jurassic Park. The game starts just after the T-Rex pushes the visitor's van into it's pit. You play the role of Dr. Alan Grant, so you have to find Tim and Lex, take them to the Visitor's center and get everybody out of the...
---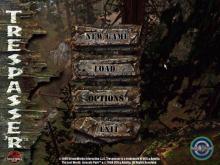 Jurassic Park: Trespasser 1998
Trespasser was ahead of its time, a fact which basically destroyed the game's reception when it was released. It promised a revolutionary new physics system, and an engaging adventure set in Jurassic Park. However, it demanded ridiculous system requirements and offered unconventional gameplay in return. Most gamers snubbed their noses...
---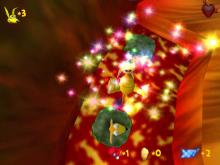 Kao The Kangaroo 2000
Kao the Kangaroo serves up plenty of 3D platform-hopping challenges on the PC or Dreamcast console. Following in the mighty big footsteps of franchise characters like Mario, Sonic, and even Crash Bandicoot, Kao will lead gamers on a colorful, good-natured adventure through large 3D environments, accented by daring leaps and...
---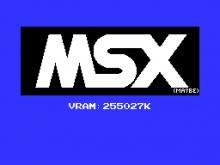 La-Mulana 2005
La-Mulana is an excellent 2D side-scrolling platformer/RPG that is reminiscent of 8-bit classics like Zelda, but with a much stronger focus on inventory items in adventure-genre style. The game casts you as Indiana Jones-type adventurer who explores vast complexes, looking for ancient treasure. There is plenty of action, but also puzzle-solving...
---