Action adventure Games #2
Search a Classic Game: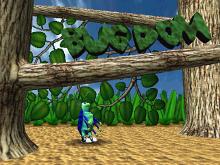 Bugdom 2001
As protagonist Rollie McFly, players will fly, ride, swim, jump, swing and roll their way through ten levels of Bugdom, the 3D platform title from Pangea Software. Rollie, the loveable, anthropomorphic bug, may be the only hope to save Bugdom from the evil King Thorax and his Fire Ants. But...
---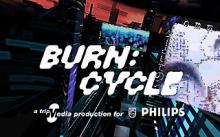 Burn:Cycle 1995
Burn: Cycle is an action adventure game from Phillips designed in cyberpunk style. You play a runner by the name of Sol Cutter who, while attempting to get information out of a company named Soft Tech, is infected with the Burn Cycle virus that infiltrates your brain. Now, you must...
---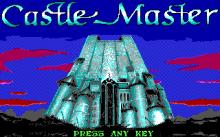 Castle Master 1990
Castle Master is the fourth and final individual game to use the Freescape first-person solid 3D game system (after Driller, Dark Side and Total Eclipse). As a Prince or Princess armed with a slingshot, you have to explore a medieval castle to free your beloved from the evil Magister. Gameplay...
---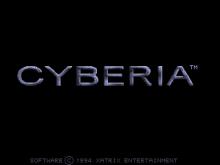 Cyberia 1994
Because of mankind's technological advancements, the dawn of Armageddon is at hand. Buried underneath the frozen tundra of northern Russia, an advanced piece of machinery awaits human discovery. Known as Cyberia, the device was built as a means of protection and prosperity. In the distant future, however, it has fallen into...
---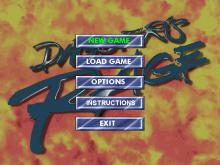 Dagger's Rage 1995
Dagger's Rage is a sci-fi action adventure that tries to capitalize on the market made popular by games like Elite and Privateer. You are a mercenary with your own starfighter, and it's up to you to stop a new pirate menace that has been ravaging the shipping lanes and...
---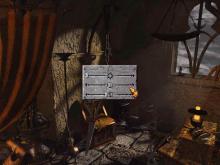 Dark Earth 1997
The 3D graphic adventure game Dark Earth contains one of the more compelling storylines to come along in quite some time and the environments and surroundings depicted in the gorgeous art complements that story very nicely. The basic tale is one of survival in a world turned dark by a...
---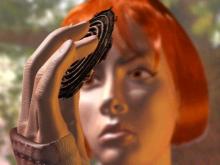 Darkened Skye 2002
In the action-oriented 3D role-playing game Darkened Skye, the player takes the role of the title character and embarks on a quest to collect four prisms that may help bring the light of goodness back to the world. Skye of Lynlora was just a restless shepherd when she first came...
---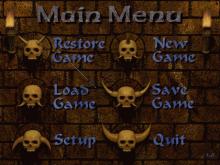 Deathtrap Dungeon 1998
Wow. Deathtrap Dungeon is an excellent conversion of the Fighting Fantasy book, and truly gives the player a feeling of being inside the dangerous dungeon. Traps are cleverly set; you'll find yourself realizing you've stepped on the wrong floor or pushed the wrong button a second before arrows or fireballs are...
---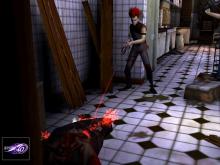 Devil Inside, The 2000
With polygon based characters and movement reminiscent of his earlier Alone in the Dark series, designer Hubert Chardot (along with the design team at GameSquad) presents the survival horror game The Devil Inside. This adventure takes place as part of a live Halloween 2001 television show on WWWL@, home of...
---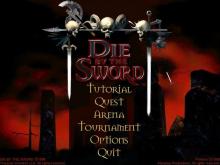 Die By The Sword 1998
What do you get when you cross an irate grumpy Scottish swordsman who has lost his woman with a third-person medieval fantasy adventure? You get Die by the Sword. A level fighting game, Die by the Sword combines a variety of settings, action-based puzzles, witty one-liners, swordplay, and a host of...
---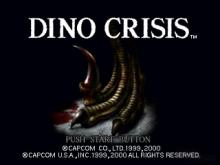 Dino Crisis 2000
Dr. Edward Kirk is supposed to be dead. Three years ago while working to establish a new type of energy technology code-named Third Energy, an experiment went awry and terminated the brilliant scientist's life -- or so it was thought. It was recently learned, however, that Dr. Kirk is very...
---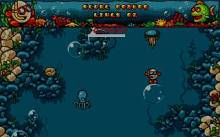 Dizzy: Bubble Dizzy 1993
Bubble Dizzy eschews the usual arcade adventure format of Dizzy games, instead being a simple action game. You must guide Dizzy through the underwater worlds, collecting pearls as you go. Dizzy starts at the bottom of the sea, and you have to get him to the top. You do this by...
---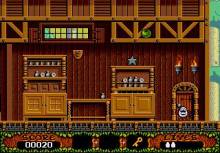 Dizzy: Fantastic Adventure of Dizzy 1994
The evil wizard Zaks has cast a spell on the peaceful Yolkfolk, and while many fell under his spell, others have other problems to deal with, including Dizzy, who saw his girlfriend Daisy kidnapped and taken hostage by Zaks, and it's up to him to restore the Yolkfolk to normal...
---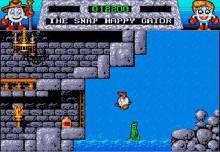 Dizzy: Fantasy World of Dizzy 1991
Dizzy's third adventure sees the introduction of the Yolkfolk, including Daisy, who has got lost in the fantasy world of the title. Dizzy sets off to rescue her, braving dragons, rats and alligators along the way. The lands are littered with coins, and as well as completing the main task...
---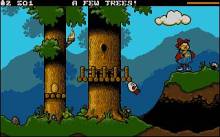 Dizzy: Prince of Yolkfolk 1993
Rockwart the Troll has cast a spell on Daisy, leaving her asleep for 100 years. Dizzy sets off to put this right in a compact and concise arcade adventure following the conventions of the Dizzy series. You start the game trapped underground, thanks to the results of an errant spell,...
---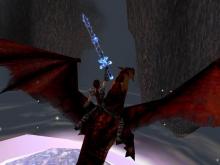 Drakan: Order of the Flame 1999
Drakan: Order of the Flame is best described by one word: Breathtaking. Upon hearing of the concept for Drakan, I couldn't wait to try it. When the demo was released, I downloaded it immediately and awaited the full release. I was not disappointed in the least! As a fan of the...
---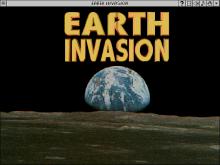 Earth Invasion 1993
With Earth Invasion, users can experience Windows as an arcade platform running high-speed action with true color and superior graphics quality at a value unsurpassed by other entertainment products. "Many consumers are migrating to PCs from Nintendo, Sega, and other game machines and they now expect similar or better quality entertainment...
---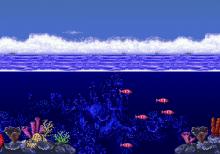 Ecco the Dolphin 1992
In a time where Sonic ran the industry and Sega's advertisements were brazen, clever, and humorous, Ecco: the Dolphin was released. A unique and innovative title that didn't really seem to fit into all the hype and commotion that Sega was trying to accumulate. Unfortunately, a lot of people passed...
---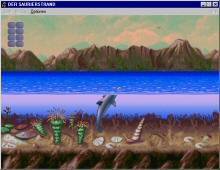 Ecco The Dolphin (Windows 95) 1995
Travel through time along with Ecco the dolphin, in the only game that could call itself a "dolphin simulator". Indeed, you can do pretty much everything a typical dolphin does, including eating fish, surfacing in order to breathe, using your biological sonar and of course, jumping out of the water...
---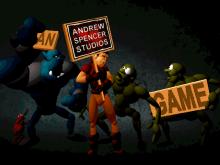 Ecstatica 2 1996
In the original Ecstatica, the hero managed to defeat the recently unleashed Devil and his creatures in the small village of Tirich and rescue Ecstatica, the witch-in-training responsible for the whole mess. The two of them journey back to the hero's land only to find that the forces of darkness have...
---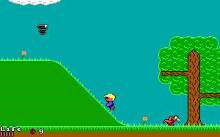 Elfland 1992
In the two volumes of Elfland you play as an Elf fighting off the evil trolls that have invaded your homeland. In volume one make the perilous journey to Gorgimer's Castle to get a potion that will help against the trolls. Gorgimer the Alchemist isn't friendly to strangers so...
---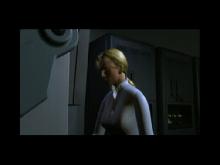 Enemy Zero 1998
Despite playing a series of mediocre to just plain exploitative Sega CD games, I was actually eager to go out and purchase a little FMV title for the Playstation called, simply, "D." D was an interactive horror tale by Kenji Eno; another Japanese game producer who wishes he was making...
---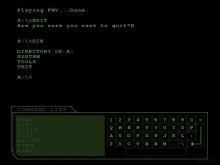 Enter the Matrix 2003
The first game inspired by The Matrix series of films features an original storyline with characters and choreography from the second movie, The Matrix: Reloaded. Players assume the role of either Niobe, a ship captain played by Jada Pinkett Smith in the film, or Ghost, a weapons expert and love...
---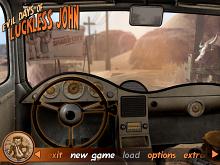 Evil Days of Luckless John 2006
Classic adventure game fans often criticize the modern state of the adventure genre of becoming uninspired and tasteless, to the extent that even the noblest efforts to recreate the sheer beauty and humor of these classic adventure games have translated to bitter gaming experiences. Evil Days of Luckless John is...
---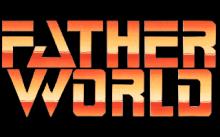 Father World 1994
Father World is an action game with adventure elements. Peace in a megalopolis is threatened by a mysterious demon and his cyborg minions. A lone hero agrees to do what the authorities can't: single-handedly avert the threat. The game is very similar to Another World visually, though it contains by...
---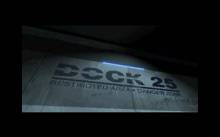 Flashback CD version 1993
The game roars onto the screen with an explosive introduction. A man (you) screams away from captors and his stolen craft is shot down overtop of a jungle. The game picks up right there, fresh after the crash. You find yourself tangled in a web of confusion and action as you...
---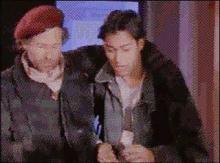 Fox Hunt 1996
Jack Fremont is an ordinary guy with just one unique talent: his knowledge of TV shows. Otherwise, his life isn't going too well, and he is about to be evicted from his place. However, one day, bragging about his encyclopedic abilities, Jack is confronted by two CIA agents who tell...
---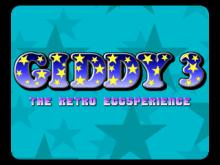 Giddy 3: The Retro Eggsperience 2000
Giddy 3 is a freeware clone of Dizzy and its sequels. Intended as parody of that classic series, it also stars an anthropomorphic egg that must collect objects in order to solve puzzles. At the left side of the top of the screen there is the counter for lives and...
---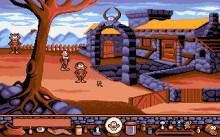 Gobliiins 1991
A voodoo doll has turned King Angoulafre mad. You control a team of three Goblins - Oups, Ignatius and Asgard (Hooter, Dwayne, and BoBo in the US release), who must find four magic components to track down Niak the Wizard, who is the only one who can put things right....
---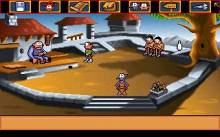 Gobliins 2 1992
The second in the series of adventure-puzzle games. In this installation, you only have two imps to control instead of three. Someone has kidnapped the prince and it's up to you and two hilarious sidekicks, Winkle and Fingus, to rescue him. Winkle is a reckless jokester, while Fingus is careful and...
---