Action adventure Games #2
Search a Classic Game: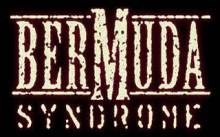 Bermuda Syndrome 1996
Jack Thompson is a pilot of an American B-17 bomber during World War II. His plane is shot down by German fighters and is about to crash. However, a mysterious portal appears, transporting Jack into an alternate reality. Jack ends up in a jungle and promptly saves a young woman...
---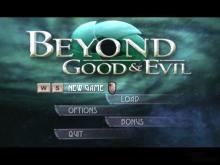 Beyond Good & Evil 2003
Created by Michel Ancel, the man responsible for the Rayman franchise, and in development for over three years, Beyond Good & Evil is a sci-fi action game starring a female operative named Jade. Jade agrees to work for a covert group known as IRIS after her home planet of Hillys...
---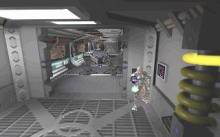 BioForge 1995
Originally conceived as an interactive movie by the developers, Origin Systems, Inc., BioForge became much less an interactive movie than a fully realized and interactive action/adventure game, but the result is favorable. Although several minor complaints can be levied at BioForge, the total package shines because of exceptional graphical quality,...
---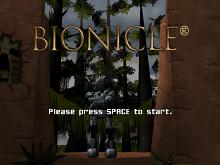 Bionicle 2003
Based on the popular LEGO toy series, which blends action figures and a detailed storyline along with traditional building, Bionicle casts players in the role of one of six armored Toa characters in their ongoing fight against the dark followers of the evil Makuta. Viewed from a third-person perspective, the...
---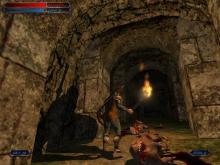 Blade of Darkness 2001
The story of Blade of Darkness revolves around the endless battle between the forces of Darkness and the forces of Light. Long ago, the Earth was sealed to the gods with a special spell, protecting mankind from meddling demons but also preventing any helpful intervention by more benign deities. Humanity...
---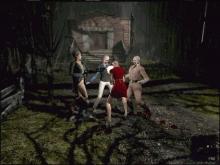 Blair Witch Volume 1: Rustin Parr 2000
Blair Witch Volume 1: Rustin Parr is one of the scariest games you're likely to experience on the PC in the year 2000. Just like the movie The Blair Witch Project, it contains elements that horrify and send chills down your spine. The developer, Terminal Reality, did an excellent job...
---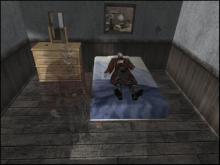 Blair Witch Volume 2: The Legend of Coffin Rock 2000
In Blair Witch Volume II: Coffin Rock, players take the role of a Union soldier in 1886 who awakens on the legendary Coffin Rock, wounded and bandaged, with no idea as to how he got there. Armed with sword and pistol, the soldier begins to make his way through the...
---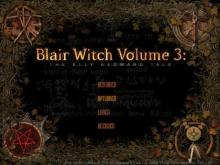 Blair Witch Volume 3: The Elly Kedward Tale 2000
An old woman, Elly Kedward, lures several local children into her house and draws their blood. The Blair Township parents discover her crime, find her guilty of witchcraft and bind her to a wheelbarrow in the woods, leaving her for dead in the middle of a particularly harsh winter. In...
---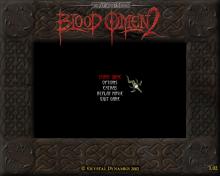 Blood Omen 2 2002
Players resume the role of the noble vampire Kain in this release of Blood Omen 2. The action adventure offers an assortment of challenges that will require fighting skills, puzzle solving, and a keen awareness of the hero's surroundings at all times. As Kain defeats his enemies and overcomes the...
---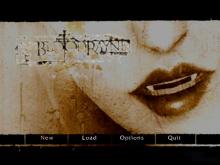 BloodRayne 2003
BloodRayne is a third-person action title starring a secret operative whose mission is to wipe out opposing threats to world security. As female agent BloodRayne, players will be able to tap into her natural talents for hunting down enemies by using her traits as both a human and vampire. Armed...
---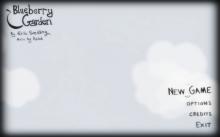 Blueberry Garden 2009
Winner of the 2009 Independent Games Festival's Seumas McNally Grand Prize, Blueberry Garden is a unique title in which players guide a birdlike humanoid around a small, surreal garden. Created by Swedish game designer Erik Svedäng, Blueberry Garden most closely resembles a platformer with puzzle elements, but it features no...
---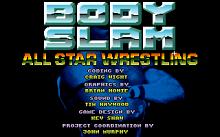 Body Slam Wrestling 1995

---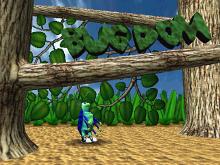 Bugdom 2001
As protagonist Rollie McFly, players will fly, ride, swim, jump, swing and roll their way through ten levels of Bugdom, the 3D platform title from Pangea Software. Rollie, the loveable, anthropomorphic bug, may be the only hope to save Bugdom from the evil King Thorax and his Fire Ants. But...
---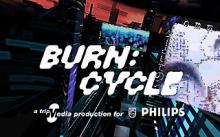 Burn:Cycle 1995
Burn: Cycle is an action adventure game from Phillips designed in cyberpunk style. You play a runner by the name of Sol Cutter who, while attempting to get information out of a company named Soft Tech, is infected with the Burn Cycle virus that infiltrates your brain. Now, you must...
---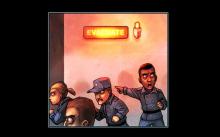 Capsized 2011

---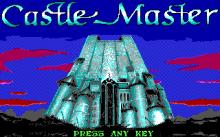 Castle Master 1990
Castle Master is the fourth and final individual game to use the Freescape first-person solid 3D game system (after Driller, Dark Side and Total Eclipse). As a Prince or Princess armed with a slingshot, you have to explore a medieval castle to free your beloved from the evil Magister. Gameplay...
---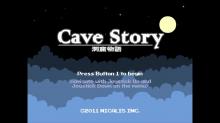 Cave Story+ 2011

---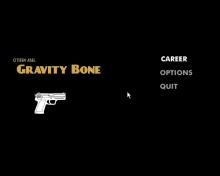 Citizen Abel: Gravity Bone 2008

---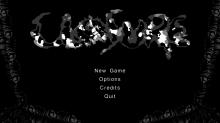 Closure 2012

---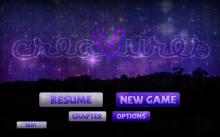 CreaVures 2011

---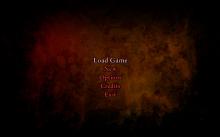 Cursed Mountain 2010

---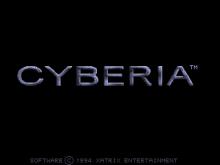 Cyberia 1994
Because of mankind's technological advancements, the dawn of Armageddon is at hand. Buried underneath the frozen tundra of northern Russia, an advanced piece of machinery awaits human discovery. Known as Cyberia, the device was built as a means of protection and prosperity. In the distant future, however, it has fallen into...
---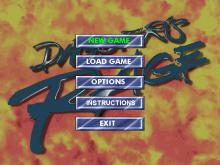 Dagger's Rage 1995
Dagger's Rage is a sci-fi action adventure that tries to capitalize on the market made popular by games like Elite and Privateer. You are a mercenary with your own starfighter, and it's up to you to stop a new pirate menace that has been ravaging the shipping lanes and...
---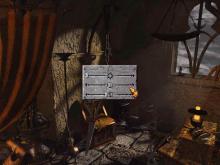 Dark Earth 1997
The 3D graphic adventure game Dark Earth contains one of the more compelling storylines to come along in quite some time and the environments and surroundings depicted in the gorgeous art complements that story very nicely. The basic tale is one of survival in a world turned dark by a...
---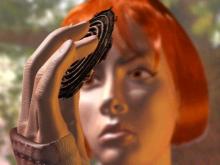 Darkened Skye 2002
In the action-oriented 3D role-playing game Darkened Skye, the player takes the role of the title character and embarks on a quest to collect four prisms that may help bring the light of goodness back to the world. Skye of Lynlora was just a restless shepherd when she first came...
---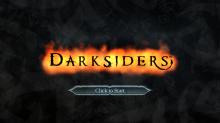 Darksiders 2010
In the style of games such as Devil May Cry and God of War, Darksiders' combat is supernaturally infused, taking place across great expanses of land as well as high in the air, with fast-flowing combos, impossibly huge medieval weapons, and destructive blasts of magical energy from mystical firearms. ...
---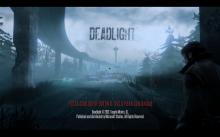 Deadlight 2012

---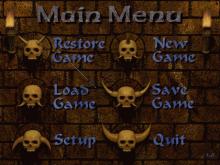 Deathtrap Dungeon 1998
Wow. Deathtrap Dungeon is an excellent conversion of the Fighting Fantasy book, and truly gives the player a feeling of being inside the dangerous dungeon. Traps are cleverly set; you'll find yourself realizing you've stepped on the wrong floor or pushed the wrong button a second before arrows or fireballs are...
---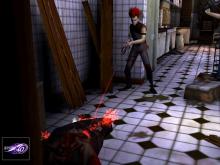 Devil Inside, The 2000
With polygon based characters and movement reminiscent of his earlier Alone in the Dark series, designer Hubert Chardot (along with the design team at GameSquad) presents the survival horror game The Devil Inside. This adventure takes place as part of a live Halloween 2001 television show on WWWL@, home of...
---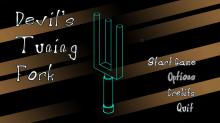 Devil's Tuning Fork 2009

---