Action adventure Games #4
Search a Classic Game: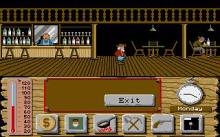 Lost Dutchman Mine 1989
One of the most exhaustedly researched games I've ever played; you're an old timer looking for the "Lost Dutchman Mine". The game begins you with a scarce amount of gold to buy the items you'll need to not only survive in the desert, but for gold panning and you'll need...
---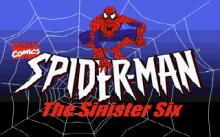 Marvel Comics Spider-Man: The Sinister Six 1996
Marvel Comics Spider-Man: The Sinister Six features the wall-crawling superhero Spider-Man, trying to defeat six of his arch-enemies, The Sinister Six: Dr. Octopus, Hobgoblin, Shocker, Chameleon, Mysterio, and Vulture. The player will control both Spider-Man and his alter-ego Peter Parker. At heart, this is an adventure game. It consists of conversing...
---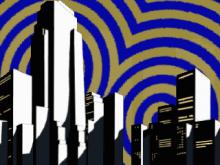 Men in Black: The Game 1997
Men in Black: The Game is based on the hit movie of the same name and uses the likenesses of the characters in the movie with digitized voices that closely match those of the actors. This adventure title from SouthPeak Interactive is in the third-person perspective. Run, jump, engage in...
---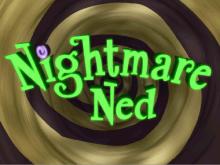 Nightmare Ned 1997

---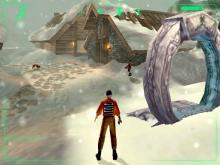 Outcast 1999
There are plenty of interesting aspects about Outcast to give the game an overall positive feel while none of the negatives are significant enough to warrant much more than a mere mention. There are no game-killing major glitches and nothing so distracting as to render the game unplayable in any...
---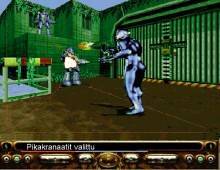 Perfect Assassin 1997
In Perfect Assassin, you play an assassin (duh...). This assassin has lost his memory somehow and you have to make sure he gets it back! The gameplay is from a 3rd-person view, but the camera is always located at a set place on a map. You can walk anywhere on the...
---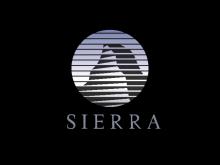 Police Quest: SWAT 1995
The graphics are smooth, the voice doesn't sound off, and.. well, you get big guns. Police Quest: SWAT, although different from the other police quests with Sonny Bonds, is an intriguing look at the line of duty. However, it is quite disappointing to find that the four CD game only has...
---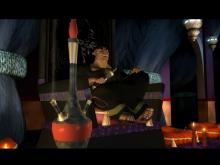 Prince of Persia 3D 1999
Having been a fan of the first two installments of the Jordan Mechner side-scrolling action-based games that revolved around the exploits and tribulations of the Prince of Persia, I looked forward to the conversion of the tale to 3D with great anticipation. Sadly enough, the results of the long wait...
---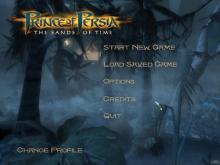 Prince of Persia: The Sands of Time 2003
One of computer gaming's biggest titles makes its return with the release of Prince of Persia: The Sands of Time. The classic story, which had players guiding a young prince through a trap-filled palace to save his beloved from marrying an evil vizier, has been updated with 3D graphics and...
---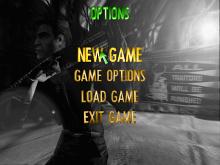 Queen: The eYe 1998
3D action/adventure with a very strange story line and music by the rock group Queen. In the future, the world is ruled by an all-seeing machine called 'The Eye' who has gotten rid of anything which will promote freedom-of-expression or creativity. You play Dubroc, who annoyed The Eye by re-discovering...
---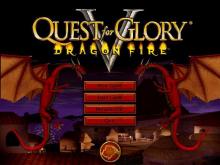 Quest for Glory 5: Dragon Fire 1998
When Sierra Online released the first Quest for Glory game in 1988, they began what would become one of the most entertaining and innovative series in the history of computer gaming. Now, with the release of Quest for Glory V: Dragon Fire, designer Lori Cole puts the finishing touches on...
---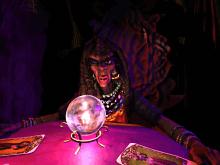 RedJack: The Revenge of the Brethren 1998
As Nicholas Dove, your first task in Redjack: Revenge of the Brethren is to get out of Lizard Point before the robed assassins who are coming to kill you succeed in their mission. This involves becoming a pirate under command of Captain Justice. But to do that, you have to...
---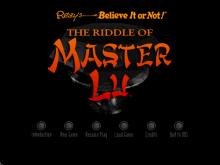 Ripley's Believe It or Not!: The Riddle of Master Lu 1995
The Riddle of Master Lu is a pretty interesting graphic adventure game. In it, you assume the role of Robert Ripley, who was known for his Believe it or Not museums filled with oddities and rare, and wacky artifacts. You'll be doing what he devoted his life to -- traveling...
---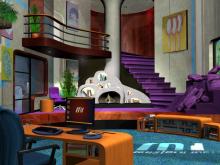 Scooby Doo 2: Monsters Unleashed 2004
Based directly on Scooby Doo 2, Warner Bros.' second live-action feature film inspired by the enduringly popular Hanna-Barbera cartoon, this sequel to THQ's Scooby Doo invites PC players to reprise the roles of Scooby, Shaggy, Fred, Velma, and Daphne in a new adventure. The gang's reputation as mystery-solvers is at...
---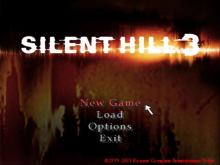 Silent Hill 3 2003
The classic Silent Hill horror series continues with Silent Hill 3. As a teenybopper named Heather, players must explore an accursed town and Heather's strange inexplicable fears. Nightmares and reality combine for a potent mixture of uncertainty with every development in the story. New grotesque monsters, psychologically horrifying scenes, and...
---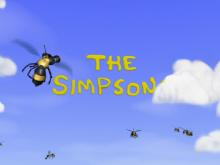 Simpsons, The: Hit & Run 2003
The Simpsons: Hit & Run takes players on a trip through the colorful streets of Springfield in a mission-based racing game with the ability to continue objectives on foot. Something is amiss in Springfield, as strange crop circles have been reported and people are suddenly disappearing. After Homer notices a...
---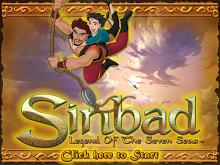 Sinbad: Legend of the Seven Seas 2003
Based on the 2003 animated film starring the voices of Brad Pitt and Michelle Pfeiffer, Sinbad: Legend of the Seven Seas for PC follows the adventures of Sinbad as he charts a course to find the legendary Book of Peace as well as his best friend Proteus. Standing in his...
---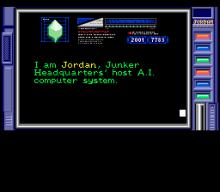 Snatcher 1994
One of the best and most engaging point-and-click adventures ever released for any system, Snatcher puts players in the role of former Special Forces agent Gillian Seed, who must seek out and destroy cyborg killers. There are some shooting scenes, which involve using the control pad (or the Justifier light...
---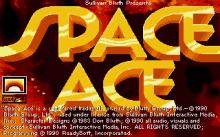 Space Ace 1989
All of humanity is once again at stake in Space Ace. The evil commander Borf has developed an "Infanto Ray" which can change anyone it hits into a baby. Not only does our hero Ace have to defend Earth against this, but Borf has increased the stakes by kidnapping Ace's...
---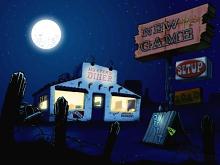 Space Bunnies Must Die! 1998
Imagine you are a waitress at a remote New Mexico diner and all of a sudden alien space bunnies crash nearby and kidnap your sister. Not too hard to believe is it? I know its happened to me at least once or twice. I just never cared as much as...
---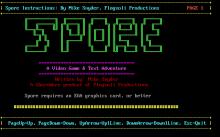 Spore 1991
Spore is the hitherto unimagined mash-up of two seemingly irreconcilable and disparate video game genres: the text adventure game and the paddle-and-ball game. The player controls a space ranger of sorts who's been sent to Earth's colony planet, Spore, to investigate a distress signal sent from the now apparently deserted...
---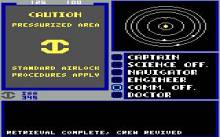 Star Flight 1986
I may be biased, but Starflight (and its sequel, reviewed elsewhere on the site) is still my favorite game of all time, and even though it's fourteen years old, I still play it to this day. What has kept me so enamored of this title? That's what I plan to...
---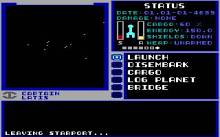 Star Flight 2 1989
Starflight II: Trade Routes of the Cloud Nebula (SFII), is the sequel to the fantastic Starflight. SFII still has all the exploration, combat, and dialogue that made the first game great. SFII, however, adds one huge element to the game that makes us wonder how we lived without it...trade. This...
---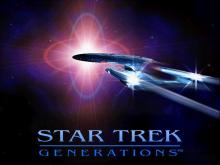 Star Trek: Generations 1997
Yet another Star Trek title reaches the shelves of software stores everywhere with claims of a great adventure and the name of its outdated movie title: "Star Trek Generations". I'd have to say it came up a little short. While trying to outwit and stay one step ahead of Dr. Sorian,...
---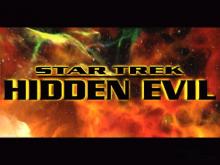 Star Trek: Hidden Evil 1999
Playing pure adventure games has been one of the most engaging experiences for a lot of people, gamers and non-gamers alike. The story concepts, technology, easy interface, and vastness and length are some of the elements of what we look for in these types of games. The obvious drawback to...
---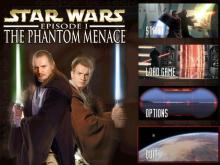 Star Wars Episode I: The Phantom Menace 1999
In my years of playing videogames, I've discovered one universal truth: games based directly upon movies are usually horrible -- unless they're related to Star Wars. Having never played a Star Wars game I didn't like, I inserted Star Wars: Episode I: The Phantom Menace into my CD-ROM drive with...
---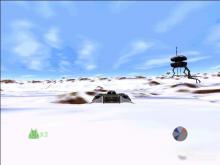 Star Wars: Shadows of the Empire 1997
The Star Wars spin-off industry has grown to the size of a red giant since the movie was released 19 years ago, and the enhanced CD, Star Wars: Shadows of the Empire, is an indication that the tie-ins are getting a little baroque. We're talking a soundtrack for a book:...
---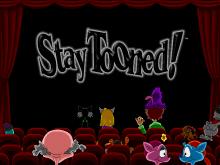 Stay Tooned! 1996

---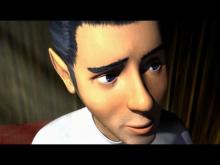 TechnoMage: Return of Eternity 2000
Once upon a time, in the far mythical land of Gothos, lived a happy and hard-working nation, which was suddenly struck by horrible perils... The hatred and the bloody war that followed it proved both the nation's ability to build and use machines of war and its spell-casting abilities. In...
---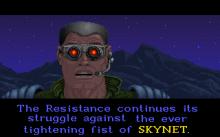 Terminator 2029, The 1992
For a while, Terminator games were a hot property. Bethesda Software, before they became better-known for their Elder Scrolls/Morrowind games, had acquired what must have been very generous rights for developing a whole bevy of Terminator-licensed games. I count at least four offhand, and this DOS shooter marks the first. Terminator...
---