Strategy Games #15
Search a Classic Game: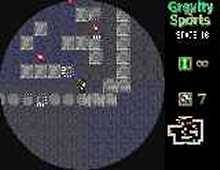 Gravity Sports 3 2001
Yet another innovative but not very well known freeware puzzler from Japan. Gravity Sports 3 is a cool puzzle game where you control a cute anime girl named Jiima, who wants to collect all the candies in each level. The interest twist here is that to get to some candies,...
---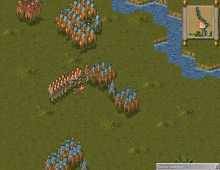 Great Battles: Collector's Edition, The 1998
The Great Battles Collector's Edition is 4 games in one- The Great Battles of Alexander (the Great), The Great Battles of Hannibal, The Great Battles of Caesar, and a Scenario Designer/Player Utility. This collection is one of the best wargame compilations ever made, as all 3 games are outstanding, highly...
---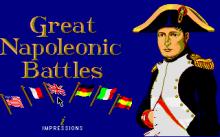 Great Napoleonic Battles 1991
Great Napoleonic Battles is a turn-based hex wargame which not only allows players to play three epic battles from the Napoleonic Wars but also includes a construction kit to re-create any land-based battle of the Napoleonic period. It consists of four programs: a 'Battle' program to play scenarios; a 'Mapmaker'...
---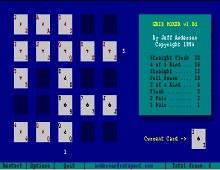 Grid Poker 1994
Grid Poker is a fun poker solitaire game, with cards presented in ASCII characters. Your objective is to place cards on the grid such that they form poker hands, which are scored vertically, horizontially, and diagonally. You want to get as many points as possible, but it is not easy...
---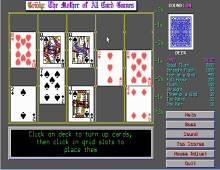 Gridly 1991
Yet another original solitaire game from Robert Roberds and BSX International, Gridly is a unique game that requires much more strategy than luck - a refreshing change from the majority of traditional solitaire variants. From the official blurb, your goal is to: "...place the cards in the grid, trying to...
---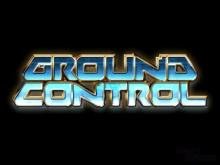 Ground Control 2000

---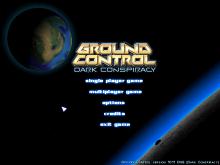 Ground Control: Dark Conspiracy 2000

---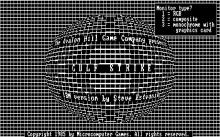 Gulf Strike 1985
Based upon the popular boardgame, Gulf Strike allows you to examine every aspect of the complex Persian Gulf region. Complete air, land and sea orders of battle for more than a dozen nations allows you to fight each conflict to its unpredictable conclusion. The game will end when one of...
---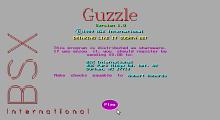 Guzzle 1989
Guzzle is an entertaining mix of drinking and trivia games for 2 to 4 players. The game is meant to be an "electronic companion" when you and a few friends get together for a drinking competition. Basically each player (or, more appropriately, "drinker" in this case) takes turn tossing die...
---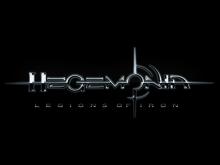 Haegemonia: Legions of Iron 2002

---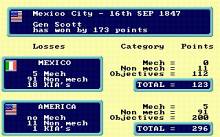 Halls of Montezuma 1990
The military is often painted in terms of precision. Orders are expected to be followed exactly. But what happens when those giving the orders are blind? Blindness is a fact of life for commanders, who have to wait for their men to call in with information. This game puts the...
---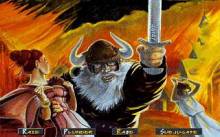 Hammer of The Gods 1994
Hammer of the Gods is a strategy game that recreates the world the way the Vikings experienced it. The gods are a real consideration in the decisions made and glorious death one of the highest goals. Unlike other strategy games, the building of the empire is not necessarily the ultimate...
---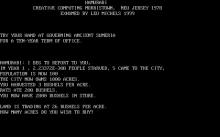 Hamurabi 1999
The great grand-daddy of all god games, HAMURABI puts the player in the shoes (well, sandals) of Hammurabi the Wise, ruler of ancient Sumeria. Though this king is best known historically for his codification of laws and edicts, composed and engraved in cuneiform tablets ~1780 BC, the game veers away...
---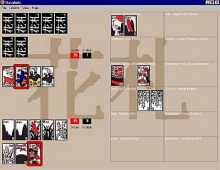 Hana-fuda 2000
Hana-fuda is a solid Windows 95/98 version of a traditional Japanese card-matching game of the same name. Hanafuda cards are often known as 'flower cards', because each suit is depicted by a different flower. There are many rule variations for Hana-fuda, but this game (fortunately) follows a simpler but no...
---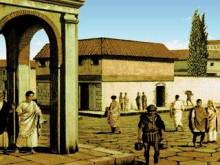 Hannibal: Master of The Beast 1993
In this turn-based game you play a role of Carthagean warlord Hannibal in his struggle with Roman Empire. Managing resources derived from mines and rised by economy, you recruit armies (people, horses, elephants), siege cities, win the battles, and expand your influence from Africa to Europe....
---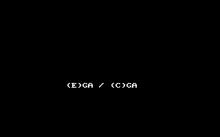 Hanse 1988
Hanse is a classic trading sim based around the trading association Hanse set in the 14th century. I remember playing this one for many hours on the C64. Some computer magazines trashed the game back then, but nevertheless it became very popular. Build and send out ships, trade with goods...
---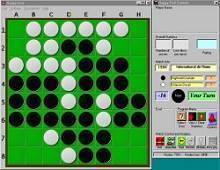 Happy End 2001
Happy End is an excellent PC version of Othello (a.k.a. Reversi) board game with a twist: instead of letting you play a full game against the computer, it lets you replay the endgames from a selection of thousands of real-life matches played by world-class champions. You can search the huge...
---
Harpoon 1989
A modern naval battle simulator based on Larry Bond's popular Harpoon board-game from 1980. The game features 13 possible Cold War scenarios, each of which can be affected by multiple factors.You can choose from an authentic arsenal of over 100 Soviet and NATO weapons. Use sensors, radars and sonar to...
---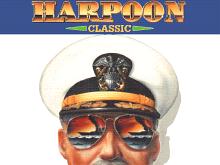 Harpoon Classic 1994

---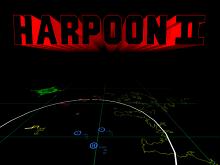 Harpoon II: Admiral's Edition 1996
Harpoon II is a simulation of modern-era naval combat. A variety of ships such as surface and sub, as well as missile weapons and aircraft must be tracked and accounted for when engaging in battles. It is a single player game, and takes place in real-time (though you can set...
---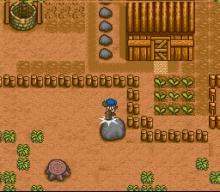 Harvest Moon 1996
Harvest Moon is one of the best examples of Japanese developers' creative powers. First released for the Super Nintendo in 1997, the game went on to attract a loyal following and spawn many sequels on the Playstation, Gameboy, and other console systems, although it never achieved a best-seller status in...
---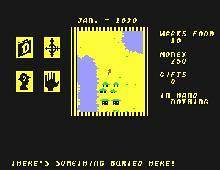 Heart of Africa 1985
From Brian Moriarty's tribute to Dani Bunten: "Ozark wanted to follow up Seven Cities [of Gold] with a computerized edition of one of the classic Avalon Hill board games, but Electronic Arts had other ideas. Some executive arm-twisting and a substantial cash bribe resulted in a sequel, Heart of Africa...
---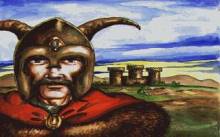 Heirs to The Throne 1992
Fantasy-themed strategic/managerial wargame. The premise is that in a vast continent made up of warring fiefdoms a king arose and unified the whole land. Eventually the once warring barons agreed that they couldn't live peacefully with each other and the king was assassinated while the sole heir was conveniently out...
---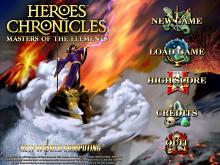 Heroes Chronicles 2000

---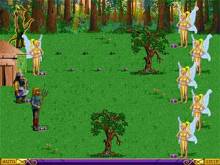 Heroes of Might and Magic 1996
Heroes of Might and Magic is a turn-based strategy game in which the player takes on the role of one of four different heroes: the warlock, sorceress, barbarian, or knight. As the hero the player must build up his or her castle by adding different buildings to earn different units...
---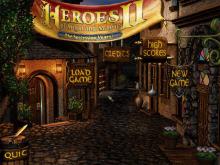 Heroes of Might and Magic 2: Gold Edition 1996

---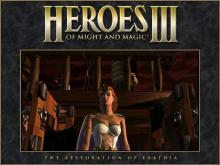 Heroes of Might and Magic 3 1999

---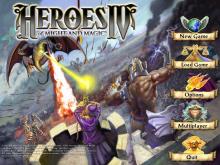 Heroes of Might and Magic 4 2002

---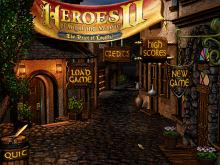 Heroes of Might and Magic II (Deluxe Edition) 1998
Heroes of Might and Magic II is a fantasy role-playing game which takes place in the land of Enroth, a place of magic. There are a multitude of creature types, from griffins to rocs, golems to pikemen, unicorns to hydras, and four different dragons. Each castle type has six different...
---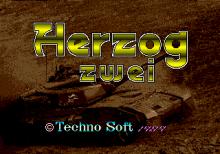 Herzog Zwei 1989
Ask anyone you know what the first real-time strategy game is, and 99% will probably say Dune 2. But not many people know that the honor actually lies with a SEGA Genesis game called Herzog Zwei, the 1989 sequel to the even lesser known MSX game called Herzog (unless you...
---