Strategy Games #17
Search a Classic Game: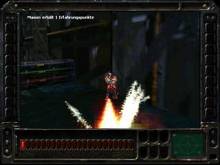 Incubation 1997
Incubation is, as far as it concerns the story, part of Blue Byte's "Battle Isle" series, which devastates the planet Chromos in no less than three world wars before, and one after, the game's timeline. In short, the drulls and kais, the inhabitants of this beautiful world, have quite a...
---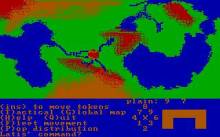 Incunabula 1984
In this strategy game, three to seven players (1-6 humans and at least one computer-controlled) compete to progress from tribe to clan to nation to empire. They will face not only each other, but also famine, plague, civil war, insurrection, and earthquakes. To win, each player will build cities and...
---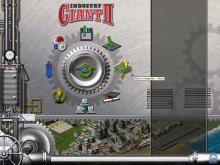 Industry Giant 2: Gold Edition 2003

---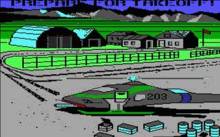 Infiltrator 1 1987
Infiltrator is a combination of first-person helicopter simulator and isometric third-person espionage action. You, as Johnny McGibbitts, ace pilot and neurosurgeon, were given a mission against the "Mad Leader". You have to fly in helicopter behind enemy lines and make a diversion there. You can fool the choppers into believing...
---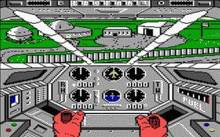 Infiltrator 2 1988
Jimbo McGibbets is back in the sequel to the original. You play a soldier on a mission to infiltrate the enemy's compound and spy on them. The game is broken up in to two parts: Walking around in the enemy camp, or flying missions in your advanced attack helicopter. You can...
---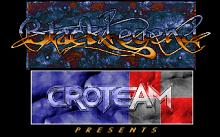 Inordinate Desire 1995
Inordinate Desire is a turn-based strategy game with action elements. As commander of a spaceship carrier you have to conquer foreign planets. Every day is represented by a round. In the beginning of a round you are in your carrier and have these options: Buy new units, send pilots on patrol,...
---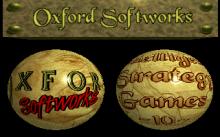 Intelligent Strategy Games 10 1993
One of the best collection of board games ever made, this compilation by Oxford Softworks includes 10 of the most popular parlor games from around the world: Go, Renju, 4-in-a-Line, Othello, Gomoku, Backgammon, Chinese Chess, Chess, and Bridge. Each game is complete with options such as hints and replay, and...
---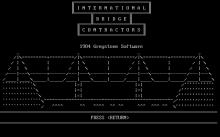 International Bridge Contractors 1985
Simulating an industrial concern a bit more high-stakes than a lemonade stand, this game puts the player behind the accounting ledger of a company that builds bridges, which are large, complicated objects whose construction requires many resources and much labour. Coordinating supplies of both leaves a bit of money left...
---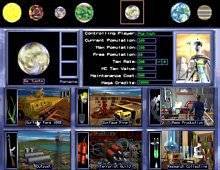 Into the Void 1997
Another game of galactic conquest in the same vein as Master of Orion. You choose a race from a gallery of races each with their own special characteristics (there's the technological one, the military one, the fast growing one, etc.) and go at it in an effort to try an...
---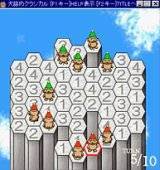 Inucla No Classical 1998
Inucla No Classical is a fun turn-based board game from Japan based on original concepts. The game is designed by one of the lead programmers of Siter Skain, one of Japan's best shareware developers. Starting with 3-6 pieces (in the form of cute anime dogs) at opposite ends of a...
---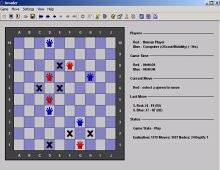 Invader 2002
Invader is a solid computer implementation of Amazon, an intriguing 2-player board game based on chess invented in 1988 by Walter Zamkauskas of Argentina. In Amazon, one player controls 4 red pieces while the other controls 4 blue pieces. The red player begins. Each amazon can be moved in a...
---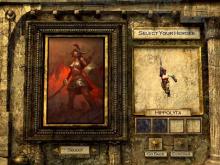 Invictus: In the Shadow of Olympus 2000

---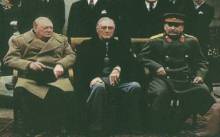 Iron Cross 1994
Iron Cross is a real time/turn based hybrid wargame placed in the France of WW2. You create a character and then go at it in 1 one of 12 pre-made scenarios from either side. Depending on your prowess you'll be promoted or demoted with the consequential increase or decrease of...
---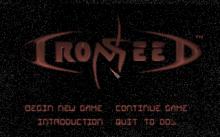 Iron Seed 1994
Iron Seed is a game of strategy in which you must develop the strength and knowledge necessary to unite the free worlds, and defeat the alien horde that threatens the galaxy. You begin with a single ship, and a chosen crew. Research, exploration, and diplomacy, are essential elements for success....
---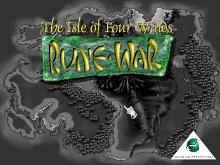 Isle of Four Winds - Rune War 1997
The Isle of Four Winds - Rune War is a unique Mahjong game that wraps the traditional Oriental board/gambling game with a Western-style fantasy mythos, with a plot and "Rune War," an average conquer-the-map game. Julia Scott of Strategy Plus sums it up well in her review: "The Isle of the...
---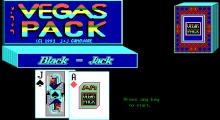 J & J's Vegas Pack: Black-Jack 1992
Classic blackjack game in DOS. Objective beat the dealer by getting as close as possible to 21. Has mouse support. ...
---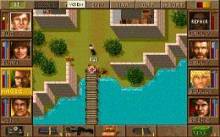 Jagged Alliance 1994
The land of Metavira needs your help! Contract additional mercenaries as you explore, capture, and hold new territory so the natives can harvest the valuable trees from which a revolutionary medicine can be extracted. The more trees you hold, the more money you make. The more money you have, the...
---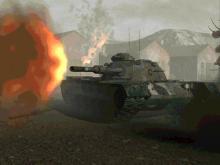 Jagged Alliance 2 1999

---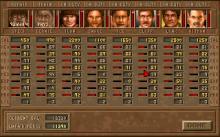 Jagged Alliance: Deadly Games 1995
In Jagged Alliance: Deadly Games you take a group of mercenaries (mercs) through a series of missions. Gameplay is almost identical to the original Jagged Alliance, featuring overhead-view turn based combat taking place over an area map. The main difference between the two products is the addition of new mission...
---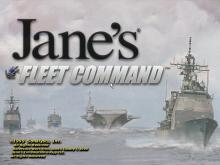 Jane's Fleet Command 1999

---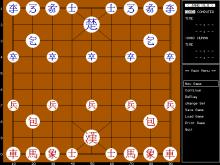 Jang-gi 1991
Jang-gi simulates the Korean two-player board game similar to Chinese Chess and is unofficially called Korean Chess. The game is played on 9x10 point board, without the Chinese river in the middle. Jangi-gi board rules allows the player to select a unit, examine the place, where it may move, make a...
---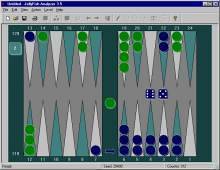 JellyFish Player 3.0 2001
A breakthrough in backgammon games, JellyFish is a very strong backgammon program based on neural net algorithm that will challenge even the best backgammon experts. The official claims are lofty: "at the highest playing level [the game] matches the best humans in the world, and on the very fast level...
---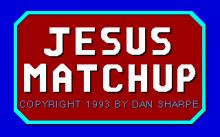 Jesus Matchup 1993
Part of a 4 part series, Jesus Matchup is a Concentration game focused on teaching about Jesus and the Bible. The game is played just like a regular Concentration game, where you must match up pairs of cards that are face down. 1-3 players can play, and the winner is the...
---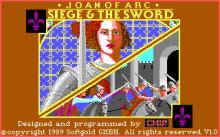 Joan of Arc: The Siege & The Sword 1989
In the 14th century, England has a presence in France, and as Charles, it's up to you to get rid of them. You are heir to the throne, and will have power if you can recapture the city of Rheims from the English, with Joan's help as everybody else thinks...
---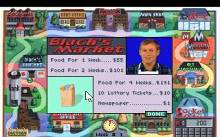 Jones in the Fast Lane 1995
Jones in the Fast Lane is very fresh in concept. It can be called a life simulation game with a lot of strategic influence, but I decided to put it under adventure since planning your everyday life out is a pretty adventureous task ;) Basically, you start out as a complete...
---
Journey to The Center of The Earth 1988
First computerised version of the novel written by Jules Verne, Journey to the Center of the Earth is a mix of action and adventure - an exploration game paved with many action-oriented mini-games. You play the role of a scientist who is on the way to prove that Arne Saknussem's...
---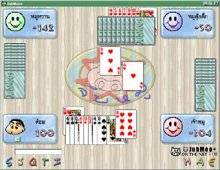 JubMoo+ 2001
Slave and JubMoo ("catch the pig" in English) are two most popular parlor card games in Thailand. The games are similar in that each player's moves depend on the previous player's move, and both good memory and planning skill is required to win. One reason both games are very popular...
---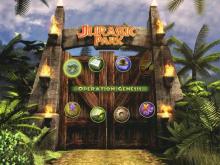 Jurassic Park: Operation Genesis 2003

---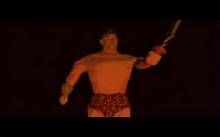 Jurassic War 1997
Jurassic War is an RTS set in prehistoric times that includes RPG elements. It is reminiscent of Warcraft, both in graphics and the units' movement and control. At the beginning of the game you have to choose among several tribes. Each of them has got "simple men" (not just workers like...
---
Kaiser 1995
Kaiser Deluxe is a remake of the original C64 game Kaiser. In this managerial-strategy-simulation, you start your career as poor man in the 18th century. Trade with goods, acquire land, achieve fame, raise taxes, conduct war. But don't forget to make your people happy. You're heading to be Kaiser (Emperor)...
---