Strategy Games #30
Search a Classic Game: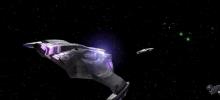 Star Trek: Deep Space Nine: Dominion Wars 2001

---
---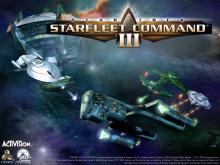 Star Trek: Starfleet Command 3 2002
Starfleet Command III is an excellent sequel to Starfleet Command II, arguably the best strategy game based on Star Trek franchise ever made. While it "dumbs down" many features to attract casual gamers, it still packs enough options and addictive gameplay to merit our top game tag. Since the closure...
---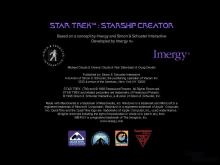 Star Trek: Starship Creator Deluxe 1998

---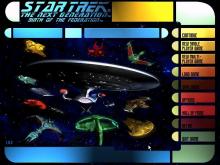 Star Trek: TNG: Birth of the Federation 1999

---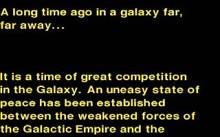 Star Wars Chess 1993
Star Wars Chess is a chess game where the pieces are characters from the Star Wars universe. When pieces are taken, an animated battle is shown, much like in Battle Chess....
---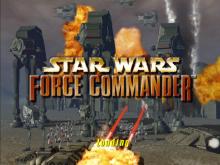 Star Wars: Force Commander 2000

---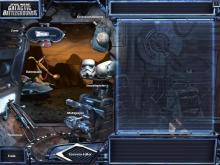 Star Wars: Galactic Battlegrounds 2001

---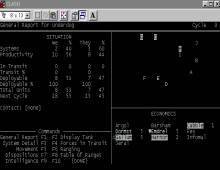 Starclash 2 1983
Starclash II is an excellent game of galactic conquest that unfortunately doesn't stand up as well with time as Reach for the Stars. It is a greatly enhanced sequel to Baen Software's earlier Starclash, released in 1980 only for the TRS-80 computers. The game is quite straightforward and easy to...
---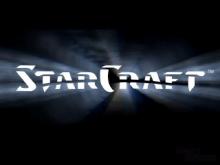 StarCraft 1998

---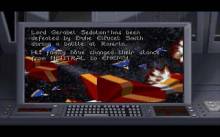 Starlord 1993
Starlord is a game of exploration and conquest from Mike Singleton, the author of the similarly-focused Midwinter and The Lords of Midnight. As the title implies, Starlord is set in a science-fiction world, as opposed to the fantasy universes of those previous games.Your family are Starlords of a single planet,...
---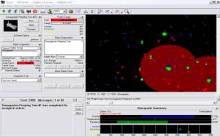 Stars! 1996
Always been a fan of 4X games but always frustrated by the lack of good quality multiplayer games around? Look no further, my friend. Welcome home.Stars! is a great strategy game designed solely to give the best multiplayer experience possible against other humans. The mechanics of the game are not...
---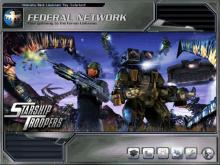 Starship Troopers: Terran Ascendancy 2000
Based graphically and operationally on the film, Starship Troopers takes several cues from Heinlein's book by adding (or returning, if you want to look at it that way) powered armour, long-range jump capability and the infamous micro-nukes from the book. The missions that result are a surprisingly comfortable hybrid of...
---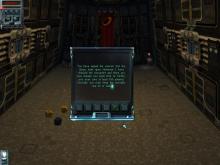 Startopia 2001
In Startopia's single player game, you play the role of a space station manager employed by various factions to refurbish parts of a network of derelict space stations throughout the galaxy according to whatever these races happen to need a space station for at the time. What this boils down...
---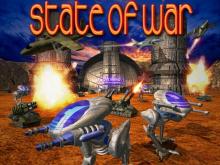 State of War 2001

---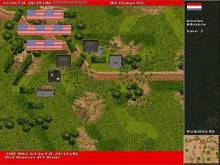 Steel Panthers 1995
Steel Panthers is a wargame (turn-based strategy game) by Strategic Simulations, Inc (SSI). The game is set in World War II, where the player fights battles by controling tanks, infantry, and other war marchines on a battlefield divided into hexgonal units (hexes). The game was designed by Gary Grigsby, who...
---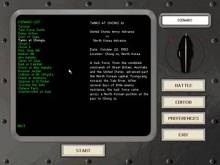 Steel Panthers 2: Modern Battles 1996
While Steel Panthers covered armored warfare from 1939-1945, Steel Panthers 2: Modern Battles focuses on conflicts from 1950-2000. It is a turn-based strategy game, set on a map divided into hexagons. The basic game engine (graphics, user interface etc.) is nearly the same as in part one, with minor improvements....
---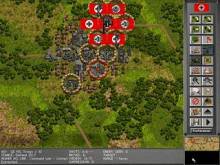 Steel Panthers 3: Brigade Command (1939-1999) 1997
Steel Panthers III is the third in the Steel Panther series, which chronicles the exploits of tanks from a top-down hex-based setting. This time, SSI changed the scale slightly to allow larger battlefields and unit command structures, with improved leaders and command interface. Otherwise, this game isn't much changed from...
---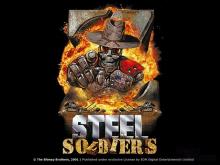 Steel Soldiers (a.k.a. Z: Steel Soldiers) 2001

---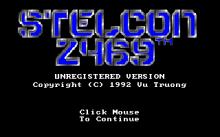 Stelcon 2469 1992
Up to 5 empires (player or computer controlled) fight for supremacy in this shareware strategy game. Players produce starships and interstellar missiles, then deploy fleets on a starmap grid, in order to conquer planetary systems. Battles between fleets are resolved automatically, with animated results displayed....
---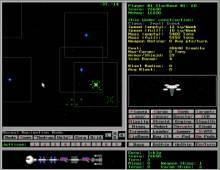 Stellar Conquest III 1994
Stellar Conquest 3 is a shareware game. The goal of the game is to destroy your enemies starbases. In order to do this, you must mine stars, build warships, scout for the enemy, and then do battle. There are three different weapons which can be built on a ship, all...
---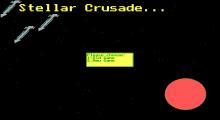 Stellar Crusade 1988
Stellar Crusade is a two player game of exploitation and conquest on an interstellar scale. Two rival factions, The League and The People's Holy Republic, compete over a span of decades for control of a small, but richly endowed, star cluster in a remote arm of the galaxy. The league...
---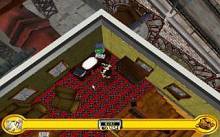 Sting!, The (a.k.a. Der Clou! 2) 2001
The Sting is the sequel to The Clue and is one of the most unique and fun games I've played in ages. The game starts when you are released from prison and want to resume your life of crime - and in a town this lucrative, who wouldn't? ...
---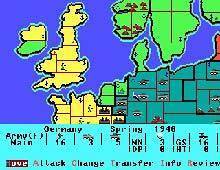 Storm Across Europe 1989
The game allows to simulate World War II in Europe on a grand strategic scale. The player controls land, sea and air action and has to manage limited resources for production and advanced research.There are 6 historical scenarios included in the game, and they are labelled after the turn that...
---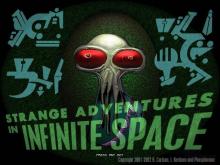 Strange Adventures in Infinite Space 2002

---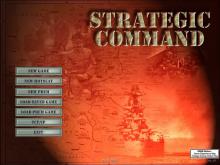 Strategic Command: European Theater 2002

---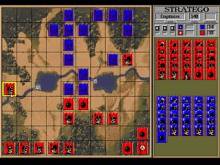 Stratego 1990
The board game Stratego is a more elaborate version of Capture the Flag. Each player starts with 40 pieces; made up by the flag, 5 bombs, and an assortment of 9 types of military units. After these have been placed, each player takes it in turn to move their pieces....
---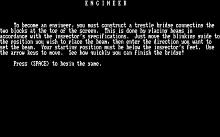 Strategy Games 1985
Probably the worst Keypunch compilations I have seen (and that is saying a lot), Strategy Games contains five games: Sabotage, Killer Bees, Vampire Quest, Engineer, and Ruler. Vampire Quest is not even a strategy game - it's an average text adventure that will make Infocom fans turn their noses in...
---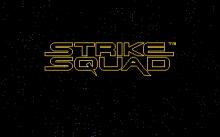 Strike Squad 1993
Strike Squad is a squad-based tactical strategy game, much like the later X-Com from Microprose. Strike Squad is the sequel to Mindcraft's Tegel's Mercenaries.The Consortum is falling prey to an alien race of insects, called K'Kistiks, that move from planet to planet and dry their resources. One last planet, Berok,...
---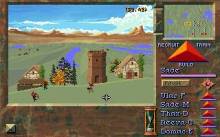 Stronghold 1993
Mixing the gameplay of Civilization and similar games into real-time and with a 3D view, players must build up a small village in the Dungeons and Dragons fantasy universe into a Stronghold. How much micro-management you wish to do is up to you; the computer can take care of much...
---