Strategy Games #24
Search a Classic Game: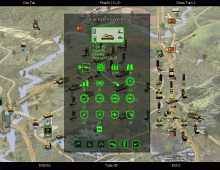 People's General (a.k.a. Dynasty General) 1998
People's General is an extension of SSI's famous 'Five Star General' series that include some of the best selling computer wargames in history, and it shows in this game. Nothing is really radically new or different -- the game plays like a modern version of one of the earlier games...
---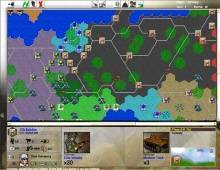 People's Tactics 2003
Definitely one of the best freeware wargames ever made, People's Tactics is a great hex-based, turn-based war game that rivals many commercial games in terms of quality and AI strength. The quality of the game is so high that Wargamer.com, a respected on-line wargaming review site, wrote up a thorough...
---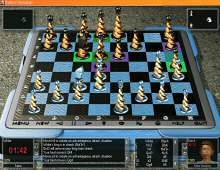 Perfect Checkmate 1999
Perfect Checkmate is a decent, but by all means special, chess program from Gunnar Games and Expert Software. Apart from nice 2D and 3D graphics, over one dozen board designs, and a mouse-based interface, the game's best feature is a vast library: 3,000 classic games for your perusal, as well...
---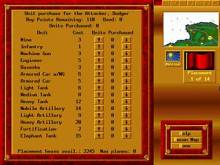 Perfect General 2 1994
Easy to learn, terrain effects, multiple difficulty levels, plenty of units (albeit same for either side), scenario editor, full campaigns, intricate scoring system, mutliple zoom levels, make up this turn-based war game....
---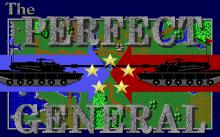 Perfect General, The 1991
A simplified combat game that uses basic units with defined attributes and capabilities. Includes several scenarios (from simple to complex) with varied strategic and tactical options, allowing for virtually thousands of different games within each scenario. The computer will play either or both commanders. The game uses a rectangular battle...
---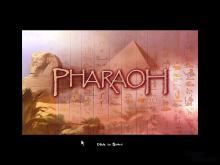 Pharaoh 1999

---
---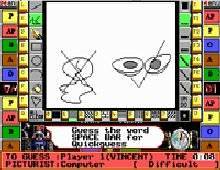 Pictionary 1989
Based on the board game, the object is guess a word or phrase based on a drawing. There are five categories - Person/Place/Animal, Object, Action, a category of difficult puzzles, and an All Play category. The amount of time to guess an answer can be altered.These drawings are done using...
---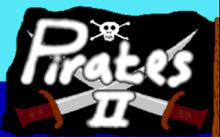 Pirates 2 2000
Sid Meier's Pirates! remains to this day one of the most famous strategy games ever made. A lot of people were disappointed when MicroProse released a poor remake called Pirates! Gold in 1993, and felt the game could have been much better.One fan of the original Pirates! game, Marcel Strbak,...
---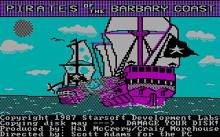 Pirates of The Barbary Coast 1987
A business/strategy/RPG-like simulation.You play as a captain named Articus whose daughter is kidnapped by Bloodthroat, a "lecherous pirate". You must raise 50,000 gold pieces as ransom, by transporting goods and battling nefarious high-seas pirates....
---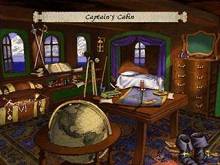 Pirates! Gold for Windows 1994
As with the original, this is a blend of strategy, action and adventure. Pirates! Gold lets you play the role of a beginning buccaneer in the 17th century Spanish Main, in search of fame and fortune. Each town in this untamed raw region has different surprises and dangers. How you...
---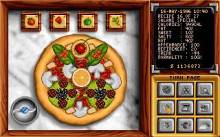 Pizza Tycoon 1994
Pizza Tycoon is a strategy game where you are an aspiring pizza chef, who wants to start the best pizza chain in the world. You begin by choosing a character you want to be (they differ in appearance and abilities, but the most important factor is the amount of money...
---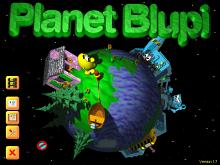 Planet Blupi 1997

---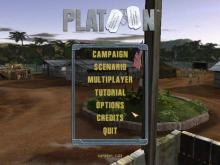 Platoon 2002

---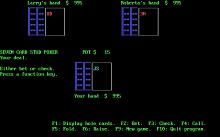 Poker 1987
Backgammon, Poker, and Blackjack are very early PC versions of popular parlor/casino games, published by ShareData in the mid-80s. There is not much I can say about these games, except that they are pretty decent titles by 1987 standards, with non-existent but serviceable ASCII-only "graphics" and concise on-line rules of...
---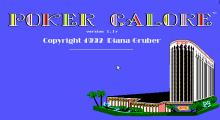 Poker Galore 1992
Poker Galore is a simulation of the classic Video Poker gambling machines. You have six different variants of Video Poker available for play:Jacks or Better: The most popular form of Video Poker, you must get a pair of Jacks as a minimum to win a hand;Joker Poker: Similar to Jacks...
---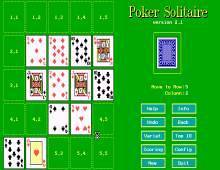 Poker Solitaire 1992
Poker Solitaire is a great PC version of the fun solitaire game of the same name, sometimes called Poker Squares, which rewards both lucky guessing and accurate calculation of odds. Unlike most solitaires, where you're working with a full deck, and have the task of re-arranging the cards into some...
---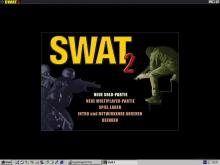 Police Quest: SWAT 2 1998

---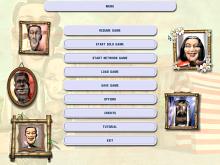 Political Tycoon 2001

---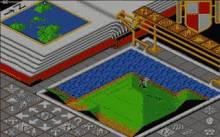 Populous 1989
You play a god, gaming against other gods in a celestial game of conquest. To win, you must help your chosen people take over the world and wipe out the vermin who worship that other god.Each god starts out with a single human, dumped into the middle of the wilderness....
---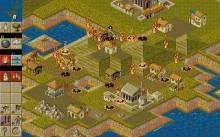 Populous 2 1993
Populous II continues the "god game" genre pioneered by Bullfrog's classic Populous. In PII, you're an unproven immortal who must fight your way through an entire pantheon of Greek gods, each with his or her own strategy and attacks, and ultimately enter into a showdown with Zeus himself.The gameplay mechanics...
---
---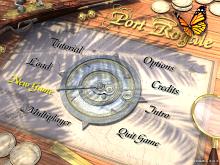 Port Royale: Gold, Power and Pirates 2003

---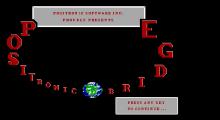 Positronic Bridge 1994
Dos-based bridge card game. Uses a single bidding system similar to Standard American and includes a series of options that include different difficulty settings, suit counts and attitude signals. Graphics are 2d sprites over a flat background and the game includes a book explaining the basics of Bridge....
---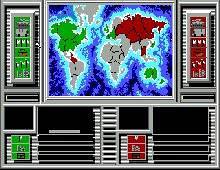 Power Struggle 1989
A primitive but interesting abstract wargame from the designers of Fire Zone, Power Struggle is essentially a poor man's Empire-- similar concepts and idea, but much inferior implementation and questionable computer AI. Choose to play as either "West" or "East" and mobilize forces across the globe to accomplish a simple...
---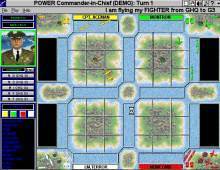 POWER The Game 1995
POWER from IBM is an interesting boardgame-style turn-based wargame that challenges your strategic skills against your opponents in an abstract race to rule the world. The objective of the game is to defeat your opponents in a tactical war by capturing their Flag. Upon capturing an opponent's Flag, your opponent...
---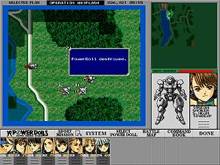 PowerDolls 1994
Power Dolls is a turn-based strategy game in which the player takes role of a commander of an all-female military group manning giant mechanized battlesuits in a series of nine missions, with objectives ranging from destroying convoys to stalling enemy advance to rescuing captured military personnel. Squads for each mission...
---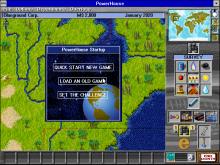 Powerhouse 1995
After simulating the automobile industry with Detroit, Impressions turns its attention to the oft-neglected but imminently crucial energy sector. Here you must micro-manage power plants and lay power lines across the country. The game's over-ambitious attempt to incorporate all manners of energy and a lot of economic variables result in...
---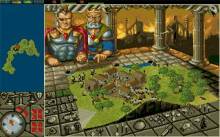 Powermonger 1992
Powermonger takes the basic design and concepts of Bullfrog's previous game Populous, and places it in a war context. The game cast the player as a dispossessed warlord plundering his way through 195 territories on the way to world conquest. Several other leaders have the same goal.The gameworld is now...
---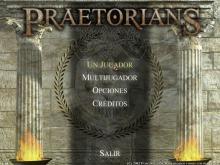 Praetorians 2003

---