Strategy Games #21
Search a Classic Game: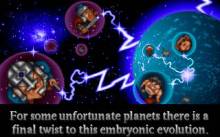 Mega-lo-Mania 1992
First you choose one out of four different characters to represent you, Scarlet (red army), Oberon (yellow army), Caesar (green army), or Madcap (blue army). The game is split into 10 levels - the first 9 are groups of 3 territories which can be completed in any other, while the...
---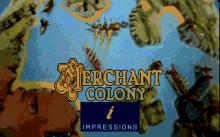 Merchant Colony 1991
Merchant Colony is more ambitious in scope than its title suggests. You are charged with the development of not just one colony, but an entire colonial empire during the Age of Exploration. Actually, you're also a merchant prince as well...so you must not only found colonies, but build ships, load...
---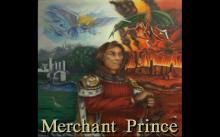 Merchant Prince 1993
Merchant Prince is an historical trading simulation set in the Renaissance and the golden age of Venice. Here, you play the role of one of the wealthy merchants in the period, wielding not only economic power but also political, religious and military.The main work in MP is managing your trade...
---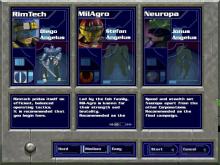 Metal Fatigue 2000
One of the best giant robot games I've ever played, Metal Fatigue is an excellent real-time strategy games in the same mold as Command & Conquer, but with enough innovations to stand above the crowd. The story revolves around the interaction of three huge corporations in Earth's far future, called...
---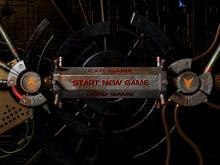 Metal Knight 1999
Metal Knight is a fun Command & Conquer-style real-time strategy game from Object Software, an independent Chinese outfit who later developed Fate of the Dragon and Prince of Qin. One of the first games from Mainland China to achieve significant popularity overseas (although limited only to Taiwan and Hong Kong...
---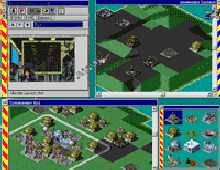 Metal Marines Master Edition 1995
Metal Marines is a unique RTS (Real Time Strategy) war game that is a fun and challenging game once you get used to the frantic pace of gameplay. This Windows game has a lot going for it -- nice looking anime, good graphics and voices, a unique interface, and a...
---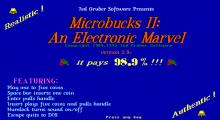 Micro Bucks II 1993
Micro Bucks II is an updated, standalone version of the Micro Bucks slot machine game that was part of The Las Vegas EGA Casino.The game is a simulation of a classic slot machine you'd find at any Las Vegas casino. You can insert up to five credits to play on...
---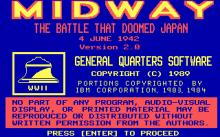 Midway: The Battle that Doomed Japan 1989
"Midway: The Battle that doomed Japan" is a 2D naval simulation. Scenario is the battle of Midway during World War II.You take the command of U.S. - or the Japanese strike fleet.The Japanese fleet is on the way to the Midway Islands ... U.S. Forces have to defeat them there....
---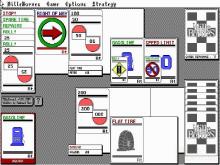 Mille Bornes 1989
Mille Bornes is a French card game, sold by Parker Brothers that simulates a car race of 700 kilometers. This is a computer adaption of that game....
---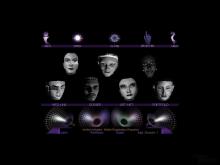 Millennium Auction 1994
One of the most unique computer games ever made, Millennium Auction is a fascinating "auction simulation" that is set in the year 2006, but it could very well have been at modern-day Christie's - it seems that the "2006 AD" premise is there only to justify the streamlined bidding methods,...
---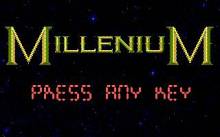 Millennium: Return to Earth 1989
Millennium: Return to Earth is the forerunner to Deuteros: The Next Millennium and has a premise similar to Sierra's Outpost. Set in the 22nd century, the Earth has been destroyed, and the player's mission is to re-establish human colonization of other worlds, beginning with just one outpost and a few...
---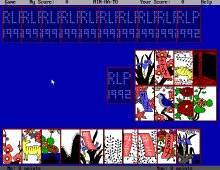 Min-Ha-To 1996
Min-Ha-To is a great PC version of a fun card game of the same name, which is essentially the Korean equivalent of the Japanese game of Hanafuda (or "flower cards" as it is known in the West). A special deck of cards, called Ha-To, is used to play the game....
---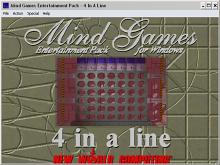 Mind Games Entertainment Pack for Windows 1997
Mind Games Entertainment Pack for Windows is a great collection of 10 classic board games from Oxford Softworks. This is essentially a 1995 update of the company's earlier Intelligent Strategy Games 10 package. All the games from that early release are still here: Go, Renju, Connect Four, Othello, Gomoku, Backgammon,...
---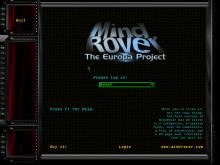 MindRover 1999

---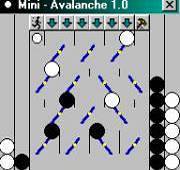 Mini-Avalanche 2001
Mini-Avalanche is a nice little PC version of Avalanche, a 1966 reflexes-oriented game from Parker Brothers. In this 2-player game, the players take turns dropping balls from the top of the board. On their way to the bottom, the balls will be stoped by several seesaws (called "gates" in the...
---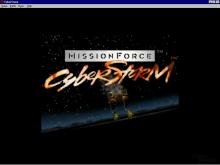 MissionForce: Cyberstorm 1996
One of the best giant robot strategy games ever made, bar none. MissionForce: Cyberstorm from Dynamix is a hex-based, top-down, turn-based wargame set in the same universe as Earthsiege, an earlier Dynamix classic. You control a fleet of mechanized robots called 'Hercs,' waging war against the Cybrids. Games Domain says...
---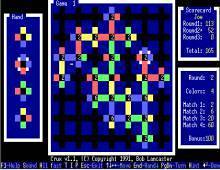 ML Crux 1991
Between 1987 and 1990, Bob Lancaster wrote 6 games that he released under the name of "MicroLink," a PC user group he belonged to. All the games boast simple, ASCII-character graphics, but the excellent gameplay and range of options make them stand the test of time. The excellent review at...
---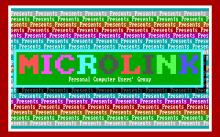 ML Push Your Luck 1990
Between 1987 and 1990, Bob Lancaster wrote 6 games that he released under the name of "MicroLink," a PC user group he belonged to. All the games boast simple, ASCII-character graphics, but the excellent gameplay and range of options make them stand the test of time.MobyGames' description says it all...
---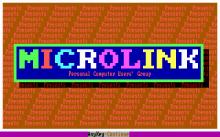 ML Shut the Box 1989
Shut the Box is a version of a classic dice game. Players roll a pair of dice. They then select digits from 1 to 9 that total the same number as the dice. Once a digit is selected, it cannot be used on subsequent rolls in the current round. When...
---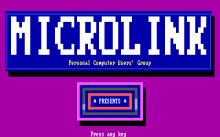 ML Yaht 1987
Yaht is a computerized version of the classic dice game that Milton Bradley has popularized as Yahtzee. Players roll five dice trying to get certain combinations for their scorecard. Players may reroll any of the five dice twice after the first roll. (They may also choose to stop rolling at...
---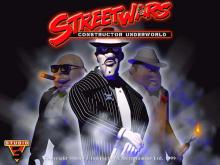 Mob Rule 1999

---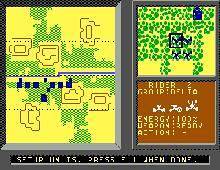 Modem Wars 1988
One or two player real-time strategy game where you control armies of Infanty, Cavalry, Artillery, and Spies searching for your opponent's Command Center....
---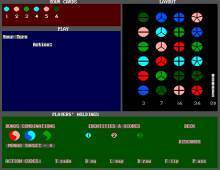 Monad (a.k.a. Die 1 Million) 2000
Monad is an excellent freeware PC version of Sid Sackson's classic card/board game of the same name, released as Die 1 Million in Germany. The wonderful description at this Sid Sackson fan site says it all:" The deck of cards has five denominations, in each of six colors. There are...
---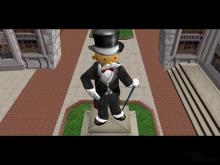 Monopoly Tycoon 2001
Monopoly Tycoon, like the name suggests, is based on the classic board game "Monopoly". It has all of the classic locations, as well as a set of docklands properties which may or may not be from some international version of the game I've never seen. Unlike the board game, which...
---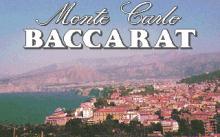 Monte Carlo Baccarat 1991
The game represents the one of the card games included in Trump Castle II - Baccarat. Now it is played in one of Monte Carlo's casino. The game is available for up to four players and may be saved in progress. The gameplay is directed on winning as much money...
---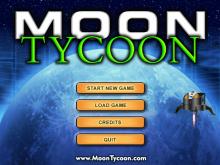 Moon Tycoon 2001

---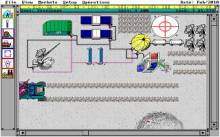 Moonbase 1990
Moonbase, the Lunar Colony Simulator puts the player in command of a base on the moon. You have to supply the oxygen, water, power, heat and shelter for the entire colony. Starting with a virgin lunar plain rich in minerals and elements (but alien to everything human), you establish your...
---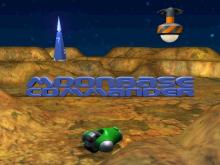 MoonBase Commander 2002
One of the most underrated turn-based strategy games ever made, MoonBase Commander is a superb release from Humongous Entertainment that would definitely have sold much better without the "designed for kids" blurb that makes the game sound much simpler than it really is. The thorough review at Frictionless Insight explains...
---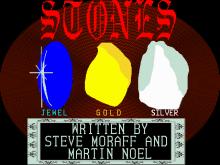 Moraff's Stones 1992
In Moraff's Stones you play a human who comes into one of the many taverns in Moraff's World and you are invited to join in a game of... Stones. Stones is a game where you trade precious/semiprecious stones around the table, trying to get the most valuable hand, or the...
---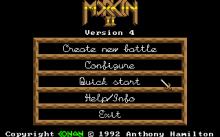 Morkin 2 1992
Morkin 2 is a not-too-serious freeware role-playing game, written by two brothers. The game is a simple strategy-RPG mix in which you take the role of one or more wizards, pitted against one or more human/computer enemy wizards. These wizards can cast all sorts of spells (attack, summon etc.), move...
---