Strategy Games #32
Search a Classic Game: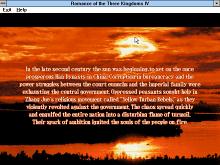 Romance of The Three Kingdoms 4: Walls of Fire 1996
The last game in KOEI's acclaimed Romance of The Three Kingdoms series to be released in English, Romance of The Three Kingdoms IV: Walls of Fire ends in a disappointing note for long-time fans of the series, although still packing enough punch to entice newcomers to KOEI's unique blend of...
---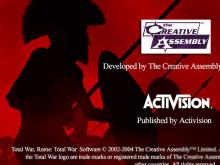 Rome: Total War 2004
Players stake claim to one of the greatest empires Earth has ever known in this third PC strategy game from The Creative Assembly. After winning critical success with its Shogun: Total War and mainstream popularity with its Medieval: Total War, the developer visits the age of Caesar with this third...
---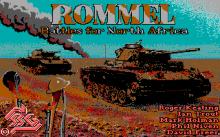 Rommel: Battle for North Africa 1989
The battles in North Africa, 1941-1943, were like no other , up to that point ,in the 2nd World War. It was fought almost entirely in the hot, humid desert. SSG brought the best simulation of that period (Although Decision in the Desert by Microprose comes close!) I can remember...
---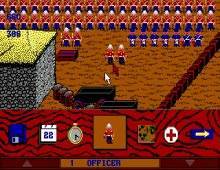 Rorke's Drift 1990
This game recreates the battle in 1879 where a British outpost at Rorke's Drift manned by 137 men managed to repel an attack by force of over 4,000 Zulu warriors. This is a real-time strategy game where the player can pause the game and issue orders during a command mode, after...
---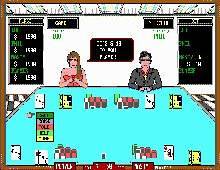 Ruckus Poker 1992
"What's all the ruckus about?" It's about Ruckus Poker! Okay, well maybe not. Ruckus Poker is an interesting little poker game, just for the selection of computer players. It reminds me of Sierra's Hoyle series of card games. From the graphics it looks like this was a predecessor or they...
---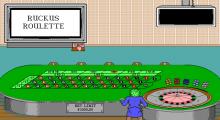 Ruckus Roulette 1993
Ruckus Roulette is an electronic version of the gambling game Roulette. The player joins the table with a certain amount of money in cash and starts to play. Up to four additional computer players can join the table. The player places various types of Inside and Outside bets against the...
---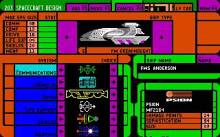 Rules of Engagement 1 1991
A mouse-driven starship command simulation, with a user interface known as LYCAR, and similar to the LCARS system from the TV show Star Trek: The Next Generation . First of all you have create yourself as Fleet Commander and assign a mission, with previously adjusted Star System, Ships, Captains, and Aliens...
---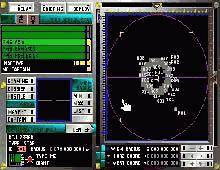 Rules of Engagement 2 1993
Rules of Engagement 2 is a mouse-driven starship command simulation in which the player assigns ships and captains to task forces under his/her command, while maintaining direct control of a flagship. The user interface is something like a functional version of the LCARS system from the TV show Star Trek:...
---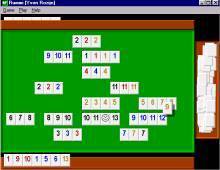 Rummi 2000
Rummi is an excellent freeware computer version of Rummikub, one of my most favorite multiplayer board/parlor games and currently the third best-selling board game in the world according to Lemada, the official publisher (the game is marketed in the U.S. by Pressman Toy). In addition to being Israel's #1 export...
---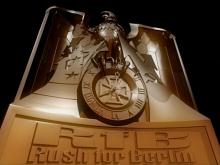 Rush for Berlin 2006
Rush for Berlin is a real-time strategy game that trains its sights on an oft-overlooked war in video games: World War II. Okay, so World War II isn't exactly an original take on a genre struggling to reinvent itself. Yet Rush for Berlin earns a salute for at least attempting...
---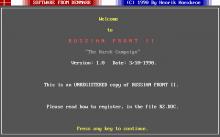 Russian Front II: The Kursk Campaign 1990
A shareware game, based freely on Avalon Hill & Co's board game "Panzerblitz". If you know this game, or any similar game, like Panzer General, all the Panzer Campaign games etc, you will immediately recognize the style of this game, and should have no trouble understanding the rules. The map is set...
---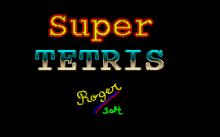 S-Tetris 1991
The object of this Super Tetris game, as in others like it, is to turn and drop various shaped blocks into spaces in a box, filling up as many rows as possible before the top row is reached. Eliminate rows by filling up all of the empty space as quickly...
---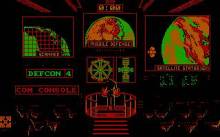 S.D.I. 1987
S.D.I. takes place in the year 2017 of an alternate timeline, in which the Soviet Union continued to exist and pose a threat to the countries of the free world. USA launched another Strategic Defense Initiative, its commander-in-chief being General Sloan McCormick. A Soviet extremist group consisting of KGB members...
---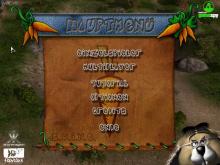 S.W.I.N.E. (a.k.a. Strategic Warfare In a Nifty Environment) 2001
For years, cartoons and videogames have delved into age-old interspecies relations, such as Tom and Jerry (cat vs. mouse), Sylvester and Tweety (cat vs. bird), or even bird vs. coyote in Roadrunner conflicts. S.W.I.N.E., the RTS offering from Fishtank, continues the tradition, exploring the tongue-in-cheek war between pigs and rabbits,...
---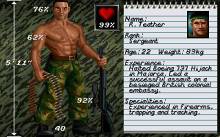 Sabre Team 1994
A Sabre Team is a squad of four elite soldiers charged with some of the toughest hostage-rescue, building-storming and the like that Western forces have ever attempted. In this turn-based strategic simulation you must choose a team of four of these from the 8 available, and take them to victory...
---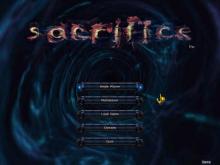 Sacrifice 2000
Kept under wraps with a wink and a smirk, Sacrifice is a welcome hybrid of genres melding real-time strategy (RTS) conventions with intense action and, believe it or not, a little Magic: The Gathering on the side. As with their earlier titles Earthworm Jim and MDK 2, Shiny Entertainment's game...
---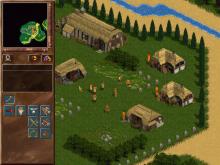 Saga: Rage of the Vikings 1998
Although it has not been a greatly anticipated game (in fact, not at all), Cryo Interactive has put in "their best efforts" to produce Saga: Rage of the Vikings. This game has been thrown into the masses of past and present real time strategy games to fend for itself and...
---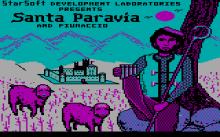 Santa Paravia and Fumaccio 1989
An intermediary step in complexity between the brutally basic HAMURABI and more sophisticated modern titles such as Civilization, Santa Paravia and Fiumaccio ushers you into a Merchant Prince setting, governing over a 15th-century Italian city-state, competing with the savage forces of nature and against up to 5 (7 in some...
---
Sarakon 1991
A simple variation of the classic game of Mahjongg (also known as Shanghai). Each of the 40 levels consist of rows and piles of tiles, patterned with symbols such as butterflies and masks. Pair them up within the time limit to move on a level. The difficulty is that a...
---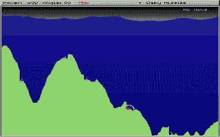 Scorched Earth 1991
Scorched Earth is a deceptively simple game with more depth than initially meets the eye. The turn-based gameplay could not be more straightforward: pick a weapon and take your shot. What makes the game interesting is its physics model and array of high-powered weapons, which should appeal to those who...
---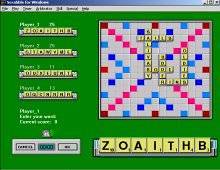 Scrabble for Windows 1992
Scrabble for Windows is a great Windows update of previous Scrabble games that Mastertronic (which later was acquired by Virgin and became "Virgin Mastertronic" label) had been developing since 1987 under license from Hasbro, before Hasbro finally decided to develop their own PC versions starting from 1999. This is definitely the...
---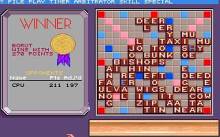 Scrabble: Deluxe Edition 1990
Scrabble: Deluxe Edition is the first Scrabble game to hit the computer. Pick 7 tiles and form words for points! Play against a friend or the computer (with 9 levels of play). ...
---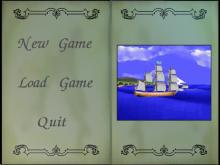 Sea Legends 1996
Sea Legends is pirate simulation game similar to Sid Meier's Pirates!. As Richard Gray, a young captain, the player has to master ship navigation, sword fighting, trading, sea and land warfare, and crew recruiting in order to progress in what begins as a simple story but will evolve into a...
---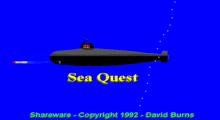 Sea Quest 1992
You control a fleet of six ships, each of which can be one of three types: Destroyer, Carrier, or Frigate. Your fleet is tasked with hunting down and destroying a pack of up to 30 submarines. This task is complicated by the fact that the submarines move around and occasionally...
---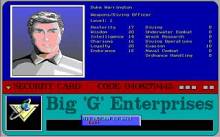 Sea Rogue 1992
When you first unpack Sea Rogue, your attention is immediately drawn to the impressive 160+ page manual. At the very least, the game serves as a veritable compendium of real life ship wrecks from most of the major shipping and sailing lanes throughout the globe. More than 270 actual shipwrecks...
---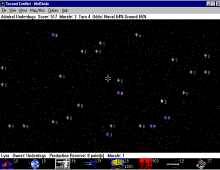 Second Conflict 1991
Second Conflict is a fun "beer & pretzel" style game of galactic warfare for Windows, and one of the first shareware strategy games that are worth the registration costs. Sequel to Galactic Conflict, the game was released as freeware in late 1990s by its author, Jerry Galloway. Second Conflict is not...
---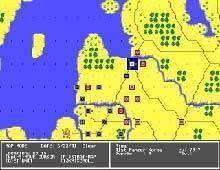 Second Front 1990
For the advanced wargamer, "Second Front: Germany turns East" is a division-level strategic game on a grand scale. The map extends from Berlin in the West to Stalingrad in the East, and covers the entire Russian Front. Players command over 150 German divisions and over 200 Soviet divisions, with asset...
---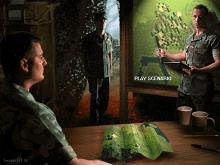 Semper Fi 1998
Games Domain's Dean Gordon says it all about this atypical squad-level wargame that does not live up to Stanley Associates' earlier 5th Fleet, primarily because it is too short and too easy: "The United States Marine Corps (USMC). What image do these words conjure up to you? To me, it speaks...
---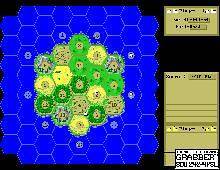 Settlers of Catan 1998
Settlers of Catan is a great computer version of a popular board wargame. The players in the game are settlers in the undeveloped land of Catan. You build roads, towns, and cities along the edges of different kinds of lands, and reap the harvests produced by those lands. You can...
---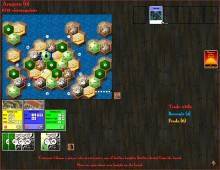 Settlers of Catan [2002] 2002
Settlers of Catan (2002) is yet another fanmade PC clone of classic German board game of the same name, originally published by Kosmos Games and later in the U.S. by Mayfair Games. For anyone who's never played the game, Settlers of Catan is a board game for 3-4 players (or...
---