Strategy Games #26
Search a Classic Game: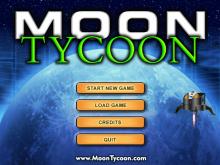 Moon Tycoon 2001
Moon Tycoon, despite blocky graphics, basic sounds, and a familiar story, is surprisingly addictive and given half a chance, may work its way under your skin. It adds nothing new to the genre, but offers enough to make you sneak in an extra session here and there. The Earth's population has...
---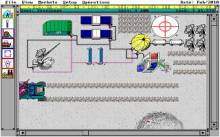 Moonbase 1990
Moonbase, the Lunar Colony Simulator puts the player in command of a base on the moon. You have to supply the oxygen, water, power, heat and shelter for the entire colony. Starting with a virgin lunar plain rich in minerals and elements (but alien to everything human), you establish your...
---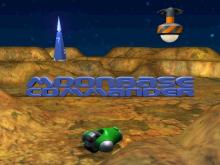 MoonBase Commander 2002
Utilize MoonBase Commander's turn-based strategy design to lead one of four factions in a race to gather resources and wage war against opponents. Build and launch new units from your Hub, expand control across planet surfaces, defend outposts and attack enemy bases, traverse landscapes of sea, air, and land, and...
---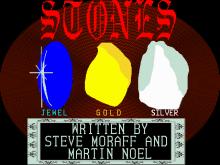 Moraff's Stones 1992
In Moraff's Stones you play a human who comes into one of the many taverns in Moraff's World and you are invited to join in a game of... Stones. Stones is a game where you trade precious/semiprecious stones around the table, trying to get the most valuable hand, or the...
---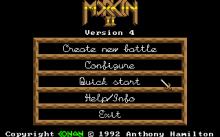 Morkin 2 1992
Morkin 2 is a not-too-serious freeware role-playing game, written by two brothers. The game is a simple strategy-RPG mix in which you take the role of one or more wizards, pitted against one or more human/computer enemy wizards. These wizards can cast all sorts of spells (attack, summon etc.), move...
---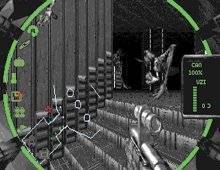 Mortal Coil: Adrenalin Intelligence 1995
The year is 2005. Mortal Coil is the code name of a covert agency of crack undercover mercenaries funded by first world governments. Its role: to investigate a series of sabotages and terrorist attacks on key research installations. Their brief: find the terrorists and terminate. The game itself is a team-based...
---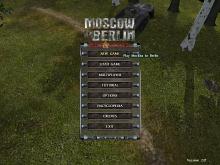 Moscow to Berlin: Red Siege 2005
Moscow to Berlin: Red Siege is a WWII real-time strategy game from Monte Cristo. Players take command of either the Russian or the German army, and engage in historic battles such as the siege of Stalingrad, the assault on Moscow, and the taking of Berlin. Each mission is intended to...
---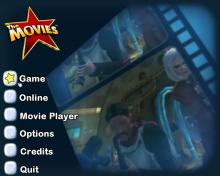 Movies, The 2005
The Movies is an original strategy-simulation game that calls on players to use both their creativity and their management skills. Developed by Lionhead Studios (led by visionary designer Peter Molyneux), the game puts players in charge of their own Hollywood movie studio, with authority over everything from project approval and...
---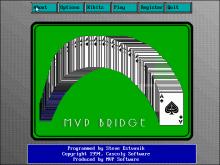 MVP Bridge 1994
The game is simulation of Contract Bridge cards game. The rules are usual where you (South) have to make a contract of your group (North/South) and prevent to make a contract of opposite group (East/West). Well-known conventions (Take-Out Double, Stayman, Blackwood, Gerber, Strong 2, and Weak 2) are presented and...
---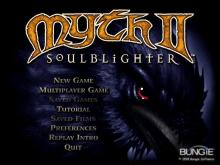 Myth 2: Soulblighter 1998
Making a sequel to a game that's a huge hit is probably one of the most grueling, stressful tasks ever to face a game developer, and one that is usually not met with success. This is easily evident, as for every Civilization II, SimCity 3000, or System Shock 2, there...
---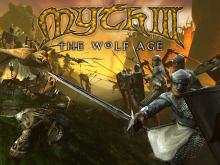 Myth 3: The Wolf Age 2001
With its lack of innovation, Myth III: The Wolf Age feels more like a giant standalone expansion pack than a new game. It does, however, offer an engrossing storyline that takes place a thousand years before the events in Myth: The Fallen Lords in addition to more of the solid...
---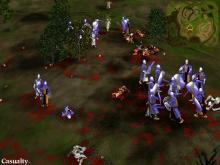 Myth: The Fallen Lords 1997
In Bungie's Myth: The Fallen Lords, you'll control the noble armies of Madrigal in order to defeat the undead Fallen Lords. The game offers a single-player campaign mode with over 15 missions as well as network and Internet support so you can fight it out with a human opponent. A...
---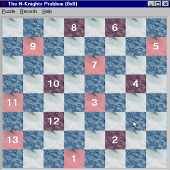 N-Knights & N-Queens 2000
N-Knights and N-Queens are two excellent computer version of classic chess problems. N-Knights contains two problems, Max Knights and Min Knights. In the Max Knights puzzle, your goal is to move the knight around the chessboard without stepping on the same square twice. On the 4x4 board, the maximum number...
---
NAM 1965-1975 1991
'Nam 1965-1975 is a strategy game set during the Vietnam war. The player takes the role of both the President of the United States and the commander-in-chief, and the goal of the game is to prevent the South of Vietnam to fall in the hands of the Vietcong, managing its...
---
Napoleon in Russia: Borodino 1812 1988
Borodino, just outside Moscow was hit terribly by Napoleon and the Russians fled. Once the winter hit and the Russians were regrouped, they pushed Napoleon back into Europe. This game is the scenario that "might have been" and it's outcome of the Russians OR Napoleon is up to you. ...
---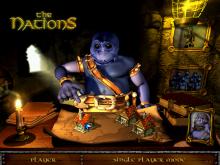 Nations, The: Gold (a.k.a. Alien Nations 2) 2001
RTS and empire building games are generally a stuffy lot. SimCity may require a mind for planning, but where's the humor? The Civilization series is a finely honed empire experience, but it, too, lacks a funny bone with the possible exception of its clever advisors. The Nations, the sequel to...
---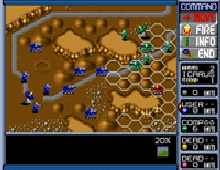 Nectaris 1995
In the year 2104, the Solar Union (the government of Earth and the solar system) faces trouble from three former colonies. Under the guise of negotiations, the colonies' forces attack and capture three mining worlds: Neptune's moon Triton, the Earth-like planet Romulous and the water world Pacifica. Earth's survival is...
---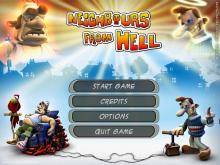 Neighbors from Hell (a.k.a. Neighbours from Hell) 2003
Neighbors From Hell is a comical game of practical jokes, presented as a spoof of "reality" television shows. Players view a cross-section of a residential building, where their character lives with a neighbor. Throughout the game's 14 episodes, the main goal is to sneak into different rooms and booby-trap everyday...
---
Nemesis of the Roman Empire 2003
This historical strategy game is a sequel to Haemimont's Celtic Kings: Rage of War. Beginning immediately after the ending of conflicts of the first game, Nemesis of the Roman Empire focuses on the struggle for ultimate world power between the Romans and the Carthaginians. The game offers two story-lined campaigns,...
---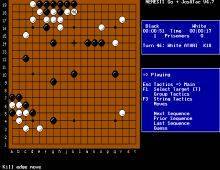 Nemesis: The Go Master 1991
This is a solid Go game that isn't as good as Ishi Press' Go Simulator, but has more teaching options. From a review at British Go Association: "[Nemesis: The Go Master] is primarily a Go-playing program, but has a number of features which add to its value for Go teaching. Installation...
---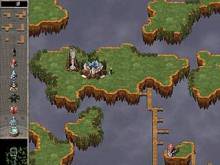 NetStorm: Islands at War 1997
NetStorm was the only game I ever had ever dreamed about and it will most likely stay that way. After nagging my parents for weeks, I received NetStorm at my cottage for my birthday. The next few weeks before I came back to the city was terrible. Thinking about strategies...
---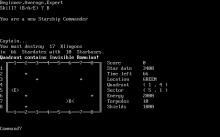 NewTrek 1982
This is another clone of "Star Trek" strategy, as many others, but maybe this is oldest of them. You have your trusted Enterprise, and you need to destroy all evil Klingons in this galaxy. Invisible Romulans are here too. Like in other such games, the galaxy is divided into 64 (8x8)...
---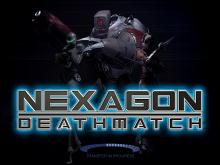 Nexagon Deathmatch 2003
Set in Earth's distant future, Nexagon: Deathmatch challenges players to lead a squad of convicted criminals through a grueling sereies of gladiator-style battles to win their freedom. The real-time action takes place in 3D arenas, suspended in the sky and built for battle. The squad must gain victory through a...
---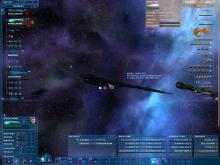 Nexus: The Jupiter Incident 2004
Players are cast into a three-dimensional galaxy they must explore, colonize, and defend in Mithas Games' Nexus. After drifting through space for 70 years, the player's character is discovered and awakened by a passing patrol. Following some training and a promotion to frigate officer, the real work begins, with an...
---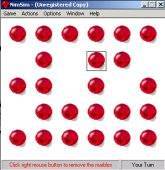 NimSim 2001
NimSim is a fun PC version of Nim, one of the oldest mathematics-based 2-player games. The game of Nim is thought to originate in China, and has been the subject of interest for mathematicians and computer scientists for years (the first Nim-playing 'computing machine' was created back in 1940). A...
---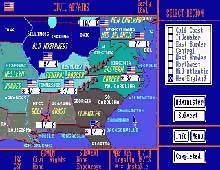 No Greater Glory 1991
No Greater Glory puts you in the shoes of Abraham Lincoln or Jefferson Davis during the American Civil War. You make the great strategic, political, and economic decisions that will determine the fate of the American people for centuries to come. You will lead the government, mobilize the armies, pick...
---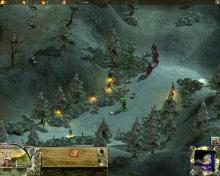 No Man's Land 2003
No Man's Land introduces the struggle for North America; players can choose from six civilizations -- British, Spanish, two tribes of Native Americans, patriots, and settlers -- and play through six stories across three campaigns. Users can choose from traditional tactics, such as open war, or more subversive strategies like...
---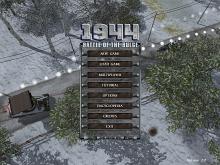 No Surrender: Battle of the Bulge 2005
Lead either the Axis or Allied forces to victory in this real-time simulation of World War II's Ardennes Offensive. More than 85 units are available to command, including artillery, tanks, rifleman, and air support. As the battles rage on, players can pause the game at any time to issue multiple...
---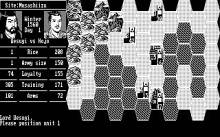 Nobunaga's Ambition 1 1988
In the 16th century, Japan's Sengoku ("Warring States") period divided the nation into numerous feudal states, each ruled by a daimyo. These daimyos would often go to war with each other. Many dreamt of conquering the land, becoming the Shogun and ruling the entire country. One of those daimyos was...
---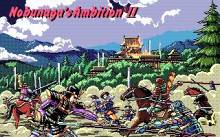 Nobunaga's Ambition 2 1989
Nobunaga's Ambition II is the sequel to Nobunaga's Ambition. The setting is 16th century feudal Japan, a period when ruthless daimyo (feudal lords) contended with each other for dominance. Ultimately, the winner in this struggle will become Shogun and hold actual power over the islands, while being nominally subject to...
---