Strategy Games #19
Search a Classic Game: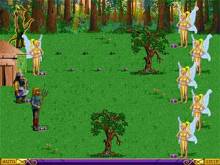 Heroes of Might and Magic 1996
Heroes of Might and Magic is an intriguing blend of role-playing, strategy, and conquest. You play a general, fighting up to three human or computer opponents, warring for the resources and magic that make up the strange lands you live in. While you take care of affairs in your castle, your...
---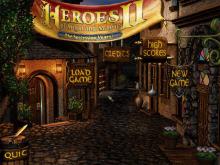 Heroes of Might and Magic 2: Gold Edition 1996
In the gaming world, "Gold" editions tend to be the equivalent of "Greatest Hits" albums -- not for the die-hard fans who've bought all the previously released titles. Rather, these editions offer latecomers some of the best there is -- all at one reasonable price. In this sense, Heroes of...
---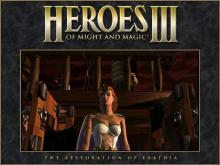 Heroes of Might and Magic 3 1999
In Heroes of Might and Magic III: The Restoration of Erathia, you take the part as a commander in Queen Catherine's army and lead Enroth's greatest heroes and mightiest creatures to battle in an attempt to regain the kingdom of Erathia. Catherine's father, the King of Erathia, was murdered and...
---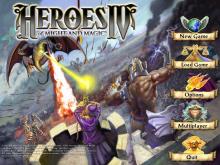 Heroes of Might and Magic 4 2002
While design changes in Heroes of Might and Magic IV distinguish it from the other games in the series, the essence that makes the series a classic remains intact. The combination of turn-based strategy and RPG elements is guaranteed to keep you at the computer for hours at a time,...
---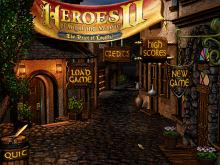 Heroes of Might and Magic II (Deluxe Edition) 1998
When you look at the awards Heroes of Might and Magic II won, you might think you were mistakenly looking at the copy for the original Heroes of Might and Magic. Yet, suprisingly enough, both games won awards as Best Strategy Game of the Year, and with good reason. When...
---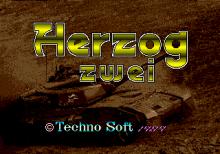 Herzog Zwei 1989
While 1989 was a fairly early time for strategy games on home consoles, one of the first can still play like one of the best. Herzog Zwei may not have been the most famous game on the Genesis, but it definitively leaves a lasting impression among real-time strategy game fans. For...
---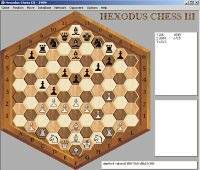 Hexodus Chess 2002
Hexodus Chess is a very nice PC implementation of hexagon chess, a difficult chess variant that is most popular in Eastern Europe. The game is basically chess played on a hexagonal board. Needless to say, this requires quite a different mindset and strategy than regular chess ;-) This freeware version...
---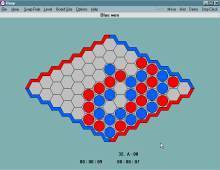 Hexy 2000
Hexy is an excellent Windows version of Hex, a fun but little-known abstract board game I used to play a lot with friends in college. As explained on MazeWorks' Hex page, the game "...was created in 1942 by the Danish inventor Piet Hein, and independently by the American mathematician John...
---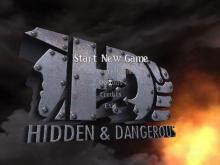 Hidden & Dangerous 1999
It's always especially frustrating when a game with obvious potential is marred by avoidable problems in interface and design. Unfortunately, Talonsoft's Hidden & Dangerous (H&D) falls neatly into this category. Based upon the World War 2 action/adventure style of such classic films as The Dirty Dozen, H&D is a tactical...
---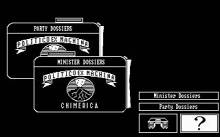 Hidden Agenda 1988
Hidden Agenda is a government simulation game oriented on political decisions and their consequences. The player is in the role of a newly chosen president of a fictitious Latin American country called Chimerica. ...
---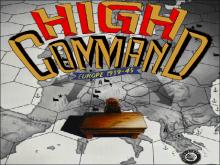 High Command: Europe 1939-1945 1992
High Command is a strategic-level strategy game that places you in the role of leader of either the Allied or Axis High Command in Europe during WWII. As a leader of your High Command you will have to make numerous political, economic and military decisions in your attempt to achieve...
---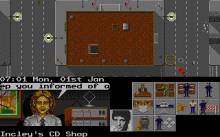 Hill Street Blues 1991
Hill Street Blues is one of the very few games that I have seen which is based on the very popular police series. You start each mission with that your police officers get a short briefing. After that you get your men out on the streets and you have to...
---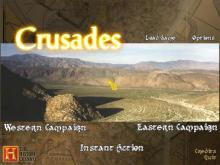 History Channel, The: Crusades - Quest for Power 2003
The History Channel: Crusades -- Quest for Power is a real-time strategy game developed by Zono that transports players to the time of the Crusades. Players will control infantry, archers, priests, and crusaders, each with a special attack mode. Tackle challenges in one of two campaign modes (each with eight...
---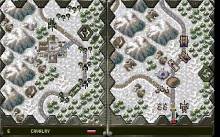 History Line: 1914-1918 (a.k.a. Great War: 1914-1918, The) 1992
A turn-based strategy game set in World War I, using a similar engine and gameplay system to Battle Isle Both players act simultaneously on a split screen. While one player can move his units, the other can attack and vice versa. The results of battles are shown in animated sequences. Terrain affects...
---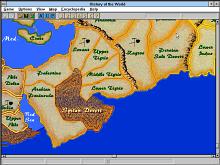 History of The World 1997
History of the World is an entertaining board game that just begged for a computer translation. Like most Avalon Hill games, it uses tiny cardboard tiles to designate things like number of troops, ships, capitals, cities and monuments. The tiles are one of the most important elements of the game...
---
Hogs of War 2000

---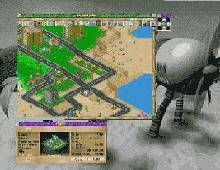 Holiday Island 1996
Prepare yourself for a trip to a beautiful tropical island. But you're not here to enjoy swimming, to bask or watch pretty girls in bikini, your job is to make this little island everyone's paradise. There is no "campaign" in this game, you can play several scenarios (with not so...
---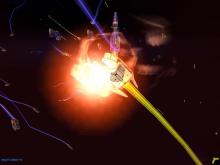 Homeworld 1999
Homeworld is one of those rare RTS games that combines a good storyline with an excellent game engine. The graphics are dated, but still visually pleasing even after the passing of over a decade since the game's initial release. Even today there is a strong online following of fans, and...
---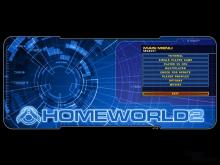 Homeworld 2 2003
Command a fleet of space vessels on a journey across the galaxy, to confront its people's greatest threat and resolve their most ancient mysteries. This sequel to 1999's universally acclaimed 3D real-time strategy is designed to offer the engrossing gameplay and captivating presentation of the original, with several gentle refinements...
---
Homeworld: Cataclysm 2000
In Homeworld, after the discovery of the Guidestone artifact, the warring factions on the planet Kharak united in an effort to build a huge starship and return to their home of origin. Homeworld: Cataclysm, the sequel, picks up about 15 years after the events of the first game and continues...
---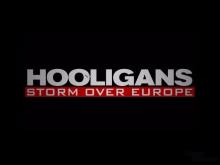 Hooligans 2002
Sometimes a game begins development with a good idea but turns out to be a decidedly average. Hooligans: Storm Over Europe is a perfect example. The concept of leading crazed soccer fans on rampages against all and sundry is promising. However, poor graphics, shoddy gameplay, and pointless missions ruin the...
---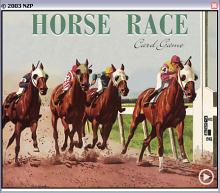 Horse Race Card Game 2003
Yet another excellent coffee-break game for Windows from NZP of Canada. From the official site: "Exciting horse racing game played with cards. At the start of each race, seven cards are dealt face-up in a line. These cards represent the race track, and set the odds for any one horse...
---
Hostile Waters: Antaeus Rising 2001
Developers at Rage Software invite gamers to a near future when nearly all is right in the world. The very notion of warfare is a thing of the past, as cultural and geographical borders have melted away and the whole world joins together as one unified, peaceful nation. Of course,...
---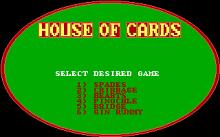 House of Cards 1989
House of Cards offers computer versions of bridge, hearts, spades, cribbage, pinochle, and gin rummy. The tracking options will keep score and record the total games played, win/loss record, and the current leader. The game limits and point systems can be customized, complete instructions are available, and novice players can...
---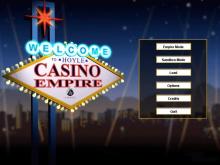 Hoyle Casino Empire 2002
Manage your own gambling casino on the Las Vegas strip in Sierra's tour de force management simulation for wannabe entrepreneurs. Hoyle Casino Empire puts you in charge of hiring and firing staff (showgirls, waitresses, security, and dealers), booking celebrities, day-to-day management of casino functions (food, chapels, game selection, and tables),...
---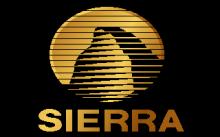 Hoyle Classic Card Games 1993
Hoyle Classic Card Games offers twelve timeless favorites in a colorful, appealing package. The interface is easy to use, and you're only a mouse click away from brushing up on the rules of play for any game you're unfamiliar with. Unfortunately, the game suffers by offering computer opponents who grate...
---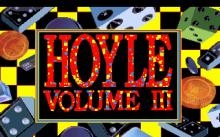 Hoyle Official Book of Games: Volume 3 1991
Six board games are transformed to the computer screen in the third Hoyle's release. Snakes & Ladders, Backgammon, Yacht / Yahtzee, Checkers, Dominoes and Pachisi / Parcheesi all feature, with animated graphics and sound effects. As there is no time-sensitive action, and the game rules are familiar, these packs were...
---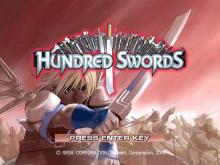 Hundred Swords 2001
Hundred Swords is one of the few games initially made for the Dreamcast in Japan, never localized for console release in North America, and then ported to the PC to make up for lost ground. The real-time strategy game obviously benefits from release to a wider audience on the PC...
---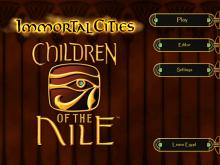 Immortal Cities: Children of the Nile 2004
The spiritual successor to classics like Caesar and Pharaoh, Immortal Cities: Children of the Nile is a city-building strategy game that casts players as Pharaoh and challenges them to construct a mighty empire in ancient Egypt. Players begin thousands of years ago, when the Valley of the Nile was populated...
---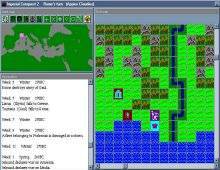 Imperial Conquest 2 1997
Imperial Conquest 2 is a fun wargame where your goal is lead a major nation to ever higher levels of glory over a twenty-year rulership during the 3rd Century BC. There are 16 playable nations, although only five give you a good chance of surviving the entire game (Rome, Carthage,...
---