Strategy Games #19
Search a Classic Game: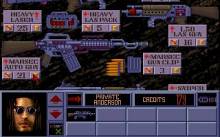 Laser Squad 1992
Laser Squad is by the same designer as Microprose's classic X-Com: UFO Defense. It brings to the table an immersive gameplay environment as well as many innovative ideas that weren't available in any other game of the time.In Laser Squad you control a group of "marine"-like soldiers (and the occasional...
---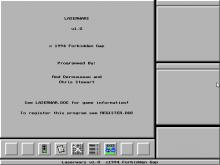 Laserwars 1994
In artillery games the players are compelled to calculate physical forces such as wind speed and gravity to determine where their shot lands. In the grid of this dueling arena (reminiscent of a simplified ), the players snipe with photons rather than lead shot, and hence concern themselves for the...
---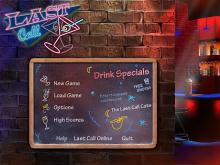 Last Call 2000
One of the most unique and in my opinion underrated strategy games ever made, Last Call is a fun game that puts you in a bartender's shoes. Your goal is to earn as much tips as possible from customers. To do this, you have to card people who come into...
---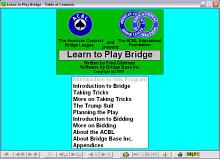 Learn to Play Bridge 1999
Learn to Play Bridge is a solid Windows-based tutorial that teaches the basics of bridge to beginners withwell-designed presentations and clear instructions. Although it's not a "game" in a sense that you cannot play bridge against anyone, LTPB often asks you to play a hand during the presentation to test...
---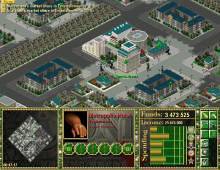 Legal Crime 1997
Legal Crime is a great Internet-only real-time strategy game from Byte Enchancters that died an early death, despite a very novel premise and well-designed game engine. Adrenaline Vault's review says it all: "In Legal Crime, you take your place at the head of a crime family and attempt to expand...
---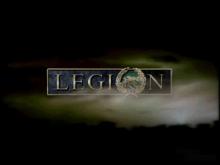 Legion Gold 2002

---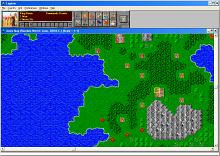 Legions: Conquest and Diplomacy in the Ancient World 1994

---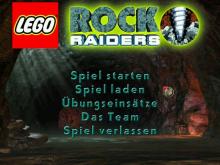 Lego Rock Raiders 1999

---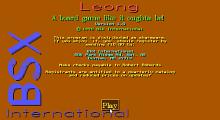 Leong 1990
Leong is a decent one-player board game from Robert Roberds of BSX International. As you would expect from a shareware developer that is famous for original games, Leong is yet another invention by Mr. Roberds - although this time it is not that different from a more complex version of...
---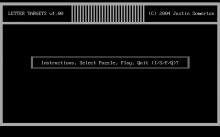 Letter Targets 2004
Letter Targets is a freeware ASCII-style game with gameplay similar to Hangman and Wheel of Fortune. Every puzzle number has the same mechanic: you can either choose a puzzle by typing the number or you can just select play and you will get a random puzzle. The length of the...
---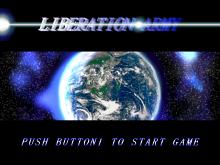 Liberation Army 2004
Liberation Army is a unique and compelling blend of real-time strategy, tactical planning, and shoot 'em up from Japan. Your objective as an army commander is to defeat the computer-controlled opponent by leading your "mechs" and spaceships in huge space battles. The game is a clever blend of turn-base and...
---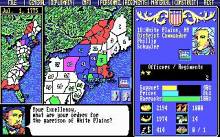 Liberty or Death 1993
The European Wars against Spain and France have been costly to the British Empire. In order to gain additional funds for the war effort, the Crown raise taxes from the New World colonies without representation. This act compels the New World colonies to protest and boycott against British rule. By...
---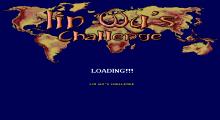 Lin Wu's Challenge 1991
In this Shanghai / Solitaire Mahjongg variant, player should challenge many persons all over the world one-by-one on his way to Chinese master Lin Wu. However, when all human opponents will be beaten, supercomputer opponent appears. Password is given to the player after each victory to continue the game progress.Player...
---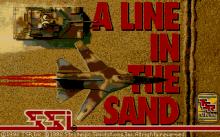 Line in The Sand 1992
A Line the Sand is a conversion of the board war game by TSR of the same name.It depicts a variety of conflicts in the Middle East, including the Gulf War and hypothetical conflicts involving nations like Iran, Israel and Saudi Arabia.Gameplay is turn-based, with each side being able to...
---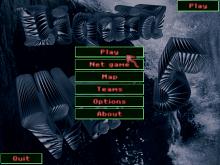 Liquid War 2002
Liquid War is a very unique and addictive wargame designed for multiplayer. The game's real-time nature and complete lack of conventional units may make it look more like a psychedelic action game than a wargame, but it won't take long for anyone to see that strategy is more important to...
---
LOA2D (a.k.a. Lines of Action 2D) 2000
LOA2D is a great computer version of Lines of Action, a fun but little-known abstract board game invented by Claude Soucie and described in the book "A Gamut of Games" by legendary board game designer Sid Sackson. The game is played on a typical 8x8 checker/chess board, starting with each...
---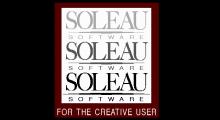 Loader Larry 1992
Larry Lontrose is a part-time dock loader. He is very ambitious and wants to be promoted up the corporate ladder. By solving the 40 mind-bending puzzle rooms, you can help Larry fulfill his dreams. Each room has objects like boxes, balloons, TNT and much more! Use these objects and avoid...
---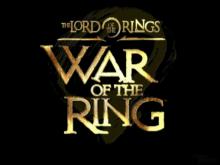 Lord of the Rings, The: War of the Ring 2003

---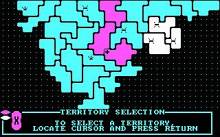 Lords of Conquest 1987
Lords of Conquest is influenced by the boardgame Risk. You and your opponent start by selecting countries in turn from a map. This can be randomly generated based on requested numbers of countries and volumes of water, chosen from one of the 19 predefined ones, or created using the inbuilt...
---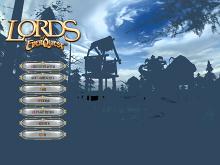 Lords of EverQuest 2003

---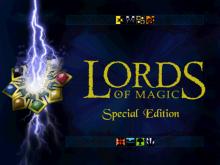 Lords of Magic: Special Edition 1998
One of the best strategy games ever made, Lords of Magic: Special Edition is an excellent fantasy strategy game that, much more so than G.O.D.'s overhyped Age of Wonder, deserves to be considered the true spiritual sequel to SimTex's acclaimed Master of Magic. Unfortunately, the first incarnation of the game...
---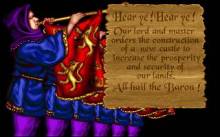 Lords of The Realm 1994
The English throne lies empty in 1268 A.D. You and 5 lords are locked in a struggle for the crown. Reap the benefits of successful feudal governing, castle-building, castle-sieging, and land battle to conquer your rivals and claim the kingdom.You must keep your serfs fed and happy. Then assign them...
---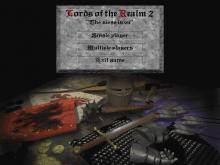 Lords of The Realm 2 1996
Lords of the Realm II is a mixture of turn-based county and economic management and real-time combat.As the game begins, the king has died and 5 nobles (including yourself) are vying for control of the realm, including the noble Baron, the headstrong Knight, the ice princess The Countess, and the...
---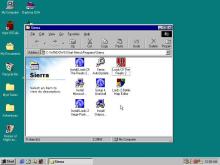 Lords of the Realm 2: Siege Pack 1997
Lords of the realm expansion siege pack is a great turn based game. The expansion adds a new campaign and several maps.It also fixes several glitches and improved the computer player to make the game more challenging. It also added a skirmish map editor where you can create your own...
---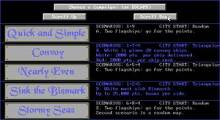 Lost Admiral, The 1991
A turn-based naval strategy game, take various ships with different capabilities and defeat the enemy fleet. Includes resource system, units from PT boats up to battleships and carriers, good AI (multiple levels), player history, and more....
---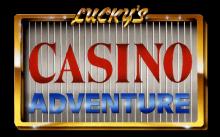 Lucky's Casino 1993
The game is a compilation of several Casino games with ability to play a Single Game, win a Tournament, or spend a 3 weeks vacation in Quantum City full of casino houses....
---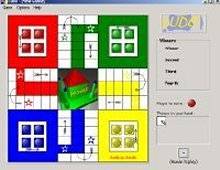 Ludo 2001
Ludo is an excellent computer version of an Indian board game of the same name, which is also known as Parcheesi or Pachisi. In this game in which luck and skill are equally important, up to 4 players race each other around the circuit to be the first to get...
---
M.A.X. 2 1998

---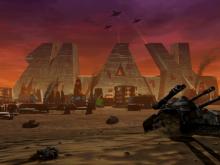 M.A.X.: Mechanized Assault & Exploration 1996
As its name implies, M.A.X.: Mechanized Assault and Exploration is a conquer 'n' plunder-type strategy game in the same vein as the Warcraft or Command & Conquer series, albeit with a few interesting twists. The goal of M.A.X. is to colonize newly-discovered planets, controlling the resources found there, and defend...
---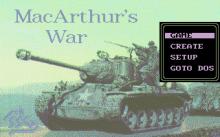 MacArthur's War 1990
MacArthur's War is a round-based 2D simulation of the Korean War. ( June 1950 - April 1951 ) You take the role of Douglas MacArthur, the commander in chief of the United Nations forces but you can also assume the role of the Chinese general staff. Confronted with the Korean...
---