Strategy Games #18
Search a Classic Game: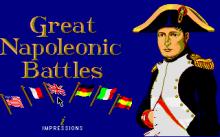 Great Napoleonic Battles 1991
Great Napoleonic Battles is a turn-based hex wargame which not only allows players to play three epic battles from the Napoleonic Wars but also includes a construction kit to re-create any land-based battle of the Napoleonic period. It consists of four programs: a 'Battle' program to play scenarios; a 'Mapmaker'...
---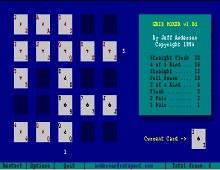 Grid Poker 1994
Grid Poker is a fun poker solitaire game, with cards presented in ASCII characters. Your objective is to place cards on the grid such that they form poker hands, which are scored vertically, horizontially, and diagonally. You want to get as many points as possible, but it is not easy...
---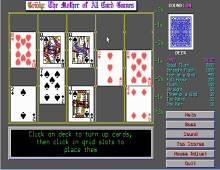 Gridly 1991
Yet another original solitaire game from Robert Roberds and BSX International, Gridly is a unique game that requires much more strategy than luck - a refreshing change from the majority of traditional solitaire variants. From the official blurb, your goal is to: "...place the cards in the grid, trying to...
---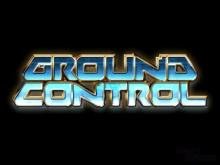 Ground Control 2000
Real-time strategy games traditionally balance the creation and maintenance of a strong economy with the build up of a large military force. Ground Control breaks from the norm by focusing solely on the strategic military aspect. Rather than focus on protecting harvesters or peons, armchair generals must turn all their...
---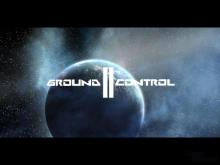 Ground Control II: Operation Exodus 2004
Ground Control II: Operation Exodus is set 300 years after Ground Control. The democracy-loving Northern Star Alliance is being threatened by the brutal Terran Empire, and a ground war has just started on the last NSA planet, Morningstar Prime. Players take control of Jacob Angelus, a NSA officer, and lead...
---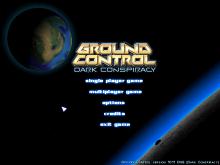 Ground Control: Dark Conspiracy 2000
Ground Control: Dark Conspiracy is an expansion pack for the 3D real-time strategy game Ground Control. This release continues the story of Sarah Parker as she leads her forces against the Order of the New Dawn. The expansion features 15 new missions, one completely new environment, and a new, third...
---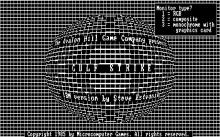 Gulf Strike 1985
Based upon the popular boardgame, Gulf Strike allows you to examine every aspect of the complex Persian Gulf region. Complete air, land and sea orders of battle for more than a dozen nations allows you to fight each conflict to its unpredictable conclusion. The game will end when one of...
---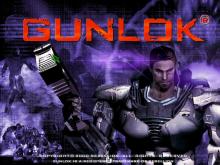 Gunlok 2000
Gunlok is a squad-based adventure designed to offer both fast action and strategic challenge. Rendered in 3D and viewed from a customizable third-person perspective, the game's gun-toting hero and his team of rogue robot "deputies" must make their way through 15 levels of dangerous territory. Some players will devise detailed,...
---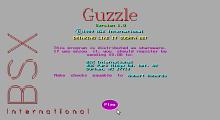 Guzzle 1989
Guzzle is an entertaining mix of drinking and trivia games for 2 to 4 players. The game is meant to be an "electronic companion" when you and a few friends get together for a drinking competition. Basically each player (or, more appropriately, "drinker" in this case) takes turn tossing die...
---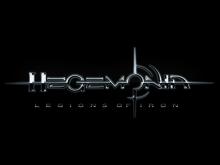 Haegemonia: Legions of Iron 2002
Hegemonia presents a future where Earth and Mars battle each other incessantly - only an alien invasion forces a truce and subsequent alliance. To counter the alien threat, the alliance forms the Legions of Iron and launches a counterattack. Players will confront four races during 3D space battles with 40+...
---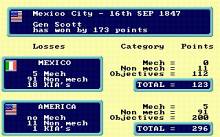 Halls of Montezuma 1990
The military is often painted in terms of precision. Orders are expected to be followed exactly. But what happens when those giving the orders are blind? Blindness is a fact of life for commanders, who have to wait for their men to call in with information. This game puts the...
---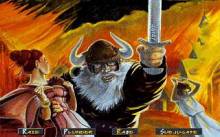 Hammer of The Gods 1994
Hammer of the Gods is a typical goal-oriented quest game with aspects of strategy, combat and adventure. Strategically you must first make decisions regarding which path to follow. Selecting the human option requires accumulating a large arsenal of magic weapons while the dwarf option is centered on amassing cities that...
---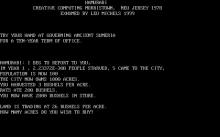 Hamurabi 1999
The great grand-daddy of all god games, HAMURABI puts the player in the shoes (well, sandals) of Hammurabi the Wise, ruler of ancient Sumeria. Though this king is best known historically for his codification of laws and edicts, composed and engraved in cuneiform tablets ~1780 BC, the game veers away...
---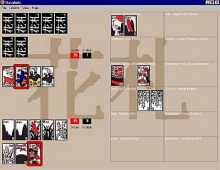 Hana-fuda 2000
Hana-fuda is a solid Windows version of a traditional Japanese card-matching game of the same name. Hanafuda cards are often known as 'flower cards', because each suit is depicted by a different flower. There are many rule variations for Hana-fuda, but this game (fortunately) follows a simpler but no less...
---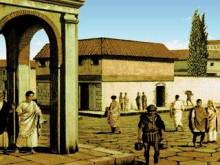 Hannibal: Master of The Beast 1993
In this turn-based game you play a role of Carthagean warlord Hannibal in his struggle with Roman Empire. Managing resources derived from mines and rised by economy, you recruit armies (people, horses, elephants), siege cities, win the battles, and expand your influence from Africa to Europe. ...
---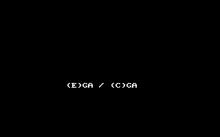 Hanse 1988
Hanse is a classic trading sim based around the trading association Hanse set in the 14th century. I remember playing this one for many hours on the C64. Some computer magazines trashed the game back then, but nevertheless it became very popular. Build and send out ships, trade with goods...
---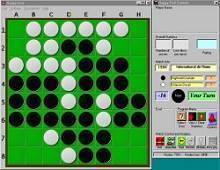 Happy End 2001
Happy End is an excellent PC version of Othello (a.k.a. Reversi) board game with a twist: instead of letting you play a full game against the computer, it lets you replay the endgames from a selection of thousands of real-life matches played by world-class champions. You can search the huge...
---
Harpoon 1989
A modern naval battle simulator based on Larry Bond's popular Harpoon board-game from 1980. The game features 13 possible Cold War scenarios, each of which can be affected by multiple factors. You can choose from an authentic arsenal of over 100 Soviet and NATO weapons. Use sensors, radars and sonar to...
---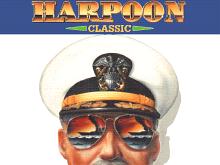 Harpoon Classic 1994

---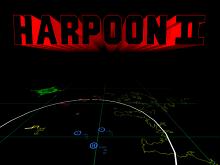 Harpoon II: Admiral's Edition 1996
Harpoon II is a simulation of modern-era naval combat. A variety of ships such as surface and sub, as well as missile weapons and aircraft must be tracked and accounted for when engaging in battles. It is a single player game, and takes place in real-time (though you can set...
---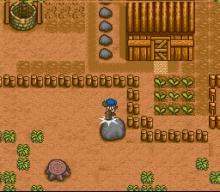 Harvest Moon 1996
Harvest Moon is one of the best examples of Japanese developers' creative powers. First released for the Super Nintendo in 1997, the game went on to attract a loyal following and spawn many sequels on the Playstation, Gameboy, and other console systems, although it never achieved a best-seller status in...
---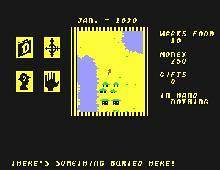 Heart of Africa 1985
In Heart of Africa, a third-person adventure in the tradition of The Seven Cities of Gold, a lone adventurer obtains the memoirs of a madman who vanishes while searching for an ancient tomb that holds the remains of a pharaoh. In order to find the hidden treasure, you must travel...
---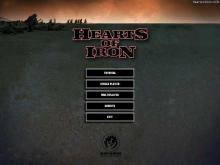 Hearts of Iron 2002
Hearts of Iron offers players an opportunity to recreate or change events World War II, when tenets of fascism, democracy, and communism were put to the test in a conflict that ultimately changed the course of human history. Real-time strategy scenarios range from 1936 through 1948, with players selecting one...
---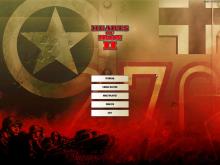 Hearts of Iron II 2005
Like the original Hearts of Iron, this Paradox Entertainment-developed sequel is a real-time game, set during World War II, that emphasizes global strategies over unit-by-unit tactics. The game's main interface is an iconic, nation-level map, through which troops and equipment can be moved, diplomatic measures applied, and attacks launched. Players...
---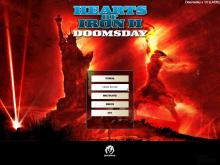 Hearts of Iron II: Doomsday 2006
Hearts of Iron II: Doomsday is an enhanced version of the critically applauded Hearts of Iron II, originally released early in 2005. Like the original Hearts of Iron, this sequel is a real-time game, set during World War II, that emphasizes global strategies over unit-by-unit tactics. The main interface is...
---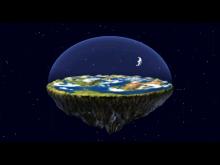 Heaven & Hell 2003
Heaven & Hell is a battle between good and evil, but players are free to choose sides. Users will decide to recruit souls for paradise (if they're a good god) or the fiery circles (if they're feeling devilish). Each side has seven prophets, buildings, miracles, and plagues -- rainbows, angels,...
---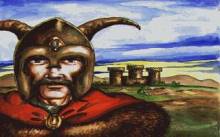 Heirs to The Throne 1992
Anyone looking for a simple yet engaging fantasy based war game should be relatively happy with Heirs to the Throne. The major ingredients of the game consist of economic management and military might with many other strategic elements thrown in for good measure. The first thing you notice in the...
---
Heist 2001
Virgin Interactive Europe (responsible for the famous Dune) decided to return to the market with an interesting game named Heist. There have been a lot of games recently that dealt with the criminal "underworld" Games like Grand Theft Auto or the somewhat more serious Gangsters received quite a lot of...
---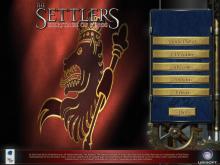 Heritage of Kings: The Settlers 2004
Like the earlier Settlers games, Heritage of Kings features a series of real-time management and battle scenarios tied together with a role-playing-style storyline. By directing both economic development and warfare in real-time, players develop the forces and influence they need to conquer their enemies. The fifth full release in the...
---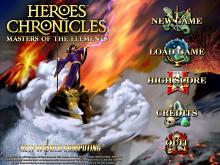 Heroes Chronicles 2000

---