Strategy Games #18
Search a Classic Game: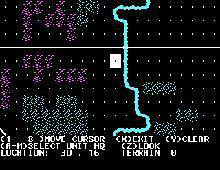 Kampfgruppe 1987
A platoon-level tactical game of armored warfare that encompasses almost all ground weapons used on the Russian Front from 1941-45. The Game puts the player in command of either a German or Russian battle group. Kampfgruppe provides four historical and an infinite number of randomly created scenarios. The historical scenarios: "Meeting...
---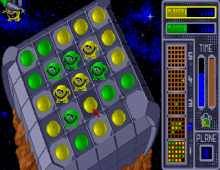 Kengi 1991
A decent puzzle game that is best described as Othello in 3D. In this board game variant, you and the computer player take turn placing Kengi (small aliens) on the game board. Each player scores by placing four or more of his/her Kengis to line up in any direction. The...
---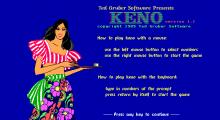 Keno 1989
Keno is a simple, no frills adaptation of the popular casino game. You must pick up to fifteen numbers out of eighty total. Once you've done that, the computer will choose twenty random numbers. If any of the numbers you chose are the same as the ones that came up during...
---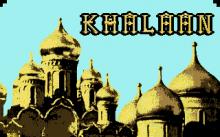 Khalaan 1990
Khalaan is an interesting strategy game of empire building set in the ancient Arabic world. Turn based, it requires you to establish trade, raise armies, and manage your economy to build a strong empire. You can expand your empire through conquest and diplomacy. Turns are seasonal, and military, naval, and...
---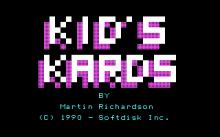 Kid's Kards 1990
This game combines four popular children's card games into one program. For solitaire fun, it offers Memory Match, the classic "flip the cards and look for matching pairs" challenge. For play against a computer opponent, it provides Old Maid, Go Fish and Slapjack. The first two of these barely need...
---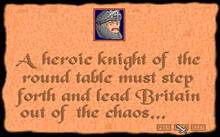 King Arthurs K.O.R.T. Deluxe 1994
From the Manual: "King Arthur's K.O.R.T is an exciting game of conquest for all ages. You are a knight and your task is this: to conquer Britain. You can accomplish this task only if you defeat your 4 opponents. To do that, you'll have to be clever and attack the...
---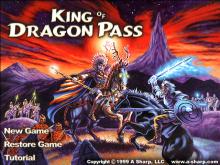 King of Dragon Pass 1999

---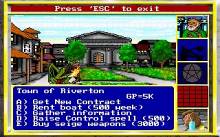 King's Bounty 1990
As a knight, paladin, barbarian or sorceress, amass an army of creatures to take on the local baddies and search for the Sceptre of Order. A turn based game with a time limit that decreases depending on the skill level you play at. Depending on your allegiance, you will initially start...
---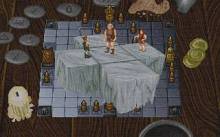 King's Table: Legend of Ragnarok 1993
A version of an old Norse board game called King's Table. The game has black and white teams, like chess, but each team has different pieces and a different raison d'etre. The white team has a total of 13 pieces, the most important one being Odin the King, who starts...
---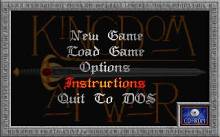 Kingdom at War 1992
Kingdom at War is a turn based strategy game in which you control a medieval country and set out to conquer all other countries. You can raise armies, improve your castle and its defenses, conduct diplomacy, and improve your economy. Set scenarios, and randomly generated maps allow for varied replay...
---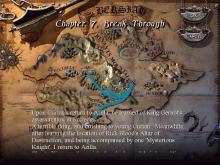 Kingdom Under Fire: A War of Heroes 2001

---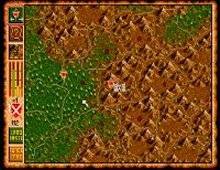 Kingdoms of Germany 1994
Based on the engine of Kingdoms of England, the game represents the same game, but flown now in the German lands. As its predecessor, the game is turn-based medieval strategy game for up to six humans or computer opponents. Each player assumes the role of a Lord in control of...
---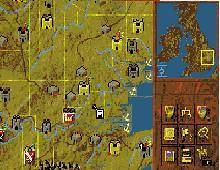 Kingmaker 1994
Based on Avalon Hill's board game of the same name, Kingmaker is a strategy game set during the War of the Roses period of medieval England. You can play either York, or Lancaster, and your goal is to get your choice for royal heir crowned king of England. You do...
---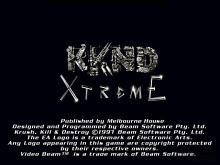 KKnD Xtreme 1997
KKnD Xtreme is a great "expanded edition" of KKnD, one of the most underrated - and funny - real-time strategy games ever made. The official site explains why KKnD fans should get this version: " We've taken KKnD and rebuilt it for Windows '95, also adding new game modes and...
---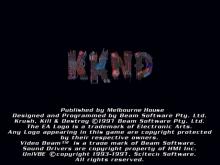 KKND: Krush, Kill 'N' Destroy 1997
After a nuclear war humanity is divided up into two groups: the survivors and the mutes. The survivors lived under the surface of Earth for years. After they crawled up to the light again, the whole world has changed. The most important resource is oil and now a war between...
---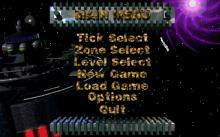 Klondike Moon (a.k.a. Luna Ticks) 1997
Klondike Moon (later released as Luna Ticks in Australia only) is a lackluster real-time strategy game that features some innovative units, but poorer-than-average gameplay hampered by a cumbersome interface. Set in the future, you play a spacefaring enterpreneur who must grow a mining business on various moons to repay a...
---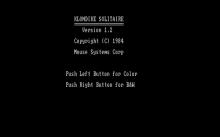 Klondike Solitaire 1984
A mouse-only game for DOS, Klondike Solitaire is a simulation of its namesake. Using the mouse to click cards, you move cards of alternate suits onto each other in an effort to move them off the tableau. Cheating is technically allowed, but doing so will get you "yelled at" by...
---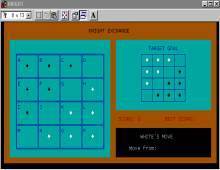 Knight Exchange 1988
Knight Exchange is a fun and quite unique board game based on concepts similar to chess. In this game, the board is a four by four grid. Twelve markers, each representing a chess knight, are placed on the board, with six white markers placed in the lower right of the...
---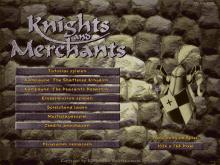 Knights and Merchants: The Peasants Rebellion 2001

---
Knights and Merchants: The Shattered Kingdom 1998

---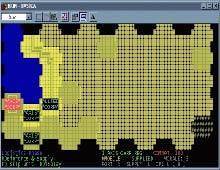 Knights of The Desert 1983
Knights of the Desert is the operational level simulation of Rommel's famous North African Campaign of WWII. The game begins in March 1941 and ends in February 1943 in 12 turns each representing 2 months. Both players goals are the same. That is to sweep across the northern coast of...
---
---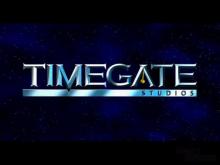 Kohan: Immortal Sovereigns 2001

---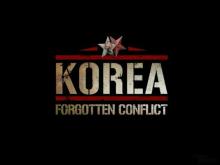 Korea: Forgotten Conflict 2003

---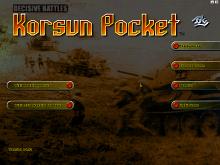 Korsun Pocket 2003

---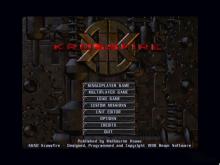 Krush, Kill & Destroy: Krossfire 1998
Krush, Kill, 'n' Destroy: Krossfire (a.k.a. KKnD2 is a fun post-apocalyptic real-time strategy game from Australian developer Beam International. Similar to its 'prequels' KKnD and KKnD: Extreme, KKnD2 is a marginal contribution to the crowded RTS genre, although it has some innovative features to go with pleasant graphics and a...
---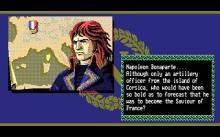 L'Empereur 1991
L'Empereur is a military strategy game. The game takes place during the violent aftermath of the French Revolution and follows the rise and fall of Napoleon Bonaparte who became one of the most popular and charismatic leaders of France. Gameplay You start as an officer in charge of the military and local...
---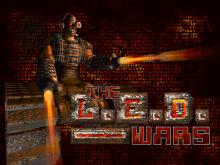 L.E.D. Wars 1997
L.E.D. Wars is an above-average real-time strategy game that in the end plays like a low-cost alternative to Westwood's famous Command & Conquer series. The plot: in the 21st century cyberpunk world, people can't survive without liquid evolution drugs, or L.E.D. Your job is to secure your megacorporation's production of...
---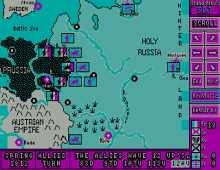 La Grande Armee 1991
Shareware simulation of Napoleonic era, set during the period of the First Empire. Similar to SDJ's other wargames, La Grande Armee was designed to be played with friends only-- no computer opponent is available. The game's strategic options and scope are quite decent, but the lack of computer player seriously...
---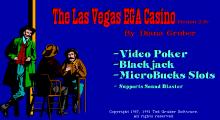 Las Vegas EGA Casino, The (Version 2.0) 1991
Version 2.0 of The Las Vegas EGA Casino is an updated version of the original. The game now supports music ( the game plays Fats Waller's "Ain't Misbehavin'" on the title screen) and sound effects if you have a Sound Blaster card installed. People who registered the game also got a...
---