Strategy Games #4
Search a Classic Game: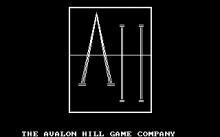 Battle for Midway (a.k.a. Midway Campaign) 1983
Midway Campaign is a computer simulation of the Battle of Midway Island in June 1942, arguably one of the most decisive battles in the history of warfare. They computer controls a huge force of Japanese ships whose objective is to invade and capture Midway Island. You command the badly outnumbered...
---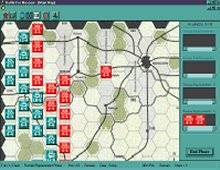 Battle for Moscow 2001
Battle for Moscow is a great unofficial PC version of a tabletop wargame of the same name, which was created by Frank Chadwick for Games Designer Workshop, and published on the Internet as a free game in 1996. Designed to introduce newcomers to the wargame genre, Battle of Moscow recreates...
---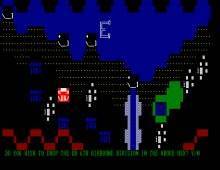 Battle for Normandy 1983
June 6, 1941 The start of D-Day. Depending on your choice you will either lead or face the largest amphibious force ever assembled. As the Supreme Allied Commander your job is to establish beachheads on Utah, Omaha, Juno, Gold and Sword, consolidate them, then move out to capture the strategic...
---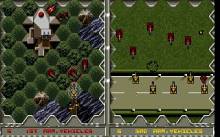 Battle Isle 1991
On the distant planet Chromos, the Drullian people fight the forces of Skynet-Titan, an AI out of control. The player has to lead the Drull armies to victory in several battles.A turn-based strategy game. The screen is split in two, one half for each player. While the first player can...
---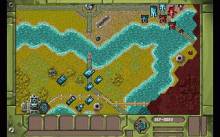 Battle Isle 2 1994
Battle Isle 2200 is the second title in Blue Byte's Battle Isle series. After a long space flight, the player arrives on the planet of Chromos and must save the planet's civilization from the Titan-net Empire. Titan-net, the computer overfiend of part one, and its allies have begun a devastating...
---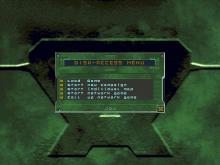 Battle Isle 3: Shadow of the Emperor (a.k.a. Battle Isle 2220) 1995

---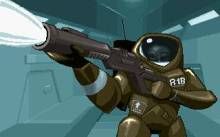 Battle Isle 93: The Moon of Chromos 1993
The story about the Drullian war against Skynet Titan continues. Here's a little summary of what happened so far: In the first part of Battle Isle you were recruited by the Drullian army to lead their forces against the raging supercomputer Skynet Titan. Thanks to your great leadership, the Drulls...
---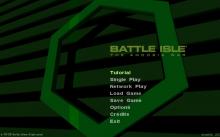 Battle Isle: The Andosia War 2000

---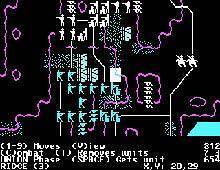 Battle of Antietam 1986
Battle of Antietam is a grand tactical simulation of the bloodiest day of the Civil War at the little town of Sharpsburg, Maryland along Antietam Creek.The game is played in 11 turns each representing 1 hour of real time. Players are awarded points based on casualties and territorial objectives. At...
---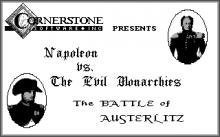 Battle of Austerlitz, The 1989
An early computer wargame that depicts one of Napoleon's most famous battles, The Battle of Austerlitz is an innovative game that boasts real-time play and an easy-to-use interface. But like the authors' previous game Borodino: 1812, it is marred by superficial gameplay: ahistorical, arcade-style "tank rush" tactic is required to...
---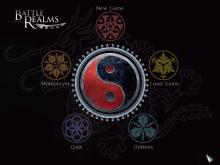 Battle Realms 2001

---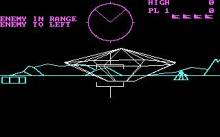 Battle Zone 1983
Commonly considered the earliest progenitor of first-person shooters (FPS), Battlezone is a 3D tank game initially released in the arcades, and later converted officially to many systems. Earth has been invaded, and you and your tank lead the defensive effort. You drive around the battlefield from a first-person view, targeting...
---
---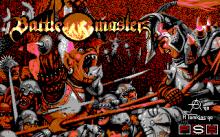 Battlemaster 1991
An early squad based combat strategy game set in a medieval style fantasy world.The player decides which race they want to play (Human, Orc, Dwarf or Elf) each with their own strengths and weaknesses. It is then a matter of clearing out areas of opponents and finding items to enhance...
---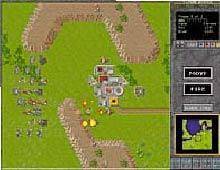 Battles in Time 1995
In the far future, humans no longer needed war. So when an alien threat approaches Earth, a test must be created for the prospective commanders... A timegate has been created into 4 past periods, where you must test your strategic skills, and when you pass all four tests, take your...
---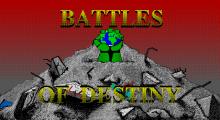 Battles of Destiny 1992
A futuristic game of risk, but, with MANY more twists. Production and professions. Much more than meets the eye. Even the decline and rise of certain metals and resources. Start out with a small town-like fort; build up into an empire. Spaceships, water craft and more. Take over the world...
---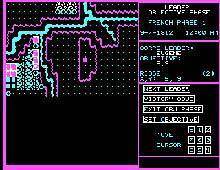 Battles of Napoleon 1989
Battles of Napoleon is a historical wargame that lets you play either side in four of Napoleon's famous battles -- Auerstadt, Borodino, Quatre Bras, and the infamous Waterloo. Additionally, the game features a detailed scenario construction set that will allow you to design your own battles; everything from maps, to...
---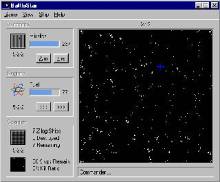 Battlestar 1996

---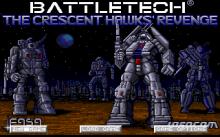 BattleTech 2: The Crescent Hawk's Revenge 1990
BattleTech: The Crescent Hawks' Revenge is the sequel to BattleTech: The Crescent Hawk's Inception. It is the year 3029 during the Succession Wars; as the nineteen-year-old Mechwarrior Jason Youngblood of the Lyran Commonwealth (House Steiner), it is time to strike back at the treacherous forces of the Draconis Combine (House...
---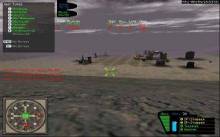 Battlezone (1998) 1998
Battlezone is a sci-fi action/strategy game played from a first-person view. By successfully combining the adrenaline rush of first-person action with strategy and resource management, Battlezone received universal acclaim from reviewers and gamers alike.The story goes like this: The Space Race was a lie. In the late 1950's, a meteor...
---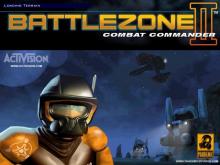 Battlezone 2: Combat Commander 1999

---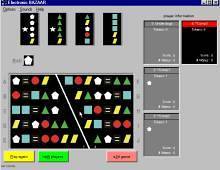 Bazaar 2002
Bazaar is an excellent freeware (formerly shareware) PC version of Sid Sackson's outstanding board game of the same name. Bob Claster, maintainer of the Internet's best website about this prolific game designer, says it all about this wonderful board game that is unfortunately not as famous as Computer Acquire, Sackson's...
---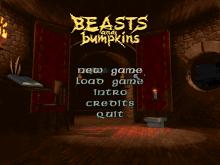 Beasts & Bumpkins 1997
Beasts and Bumpkins is a great Settlers-style gem that is one of the very few games from software giant Electronic Arts that were released very quietly without any marketing hype, and only in Europe. And that's a shame, because in contrast to many hyped-but-horrible games EA put out, BNB is...
---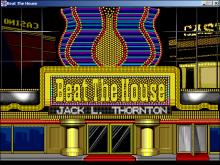 Beat the House 1995
The best selling casino game of all time, Beat the House is an excellent game that is both accessible to beginners and challenging for veterans. includes seven casino favorites: video poker, slot machines (2 types), roulette, craps, and blackjack. The games all belong to either "table" (in which you interact...
---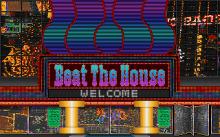 Beat the House 1992
A game with the feel of a real Casino, players can wander around the overhead view of the joint, and indulge in Black Jack, Roullette, Slots or Video Poker to win virtual cash....
---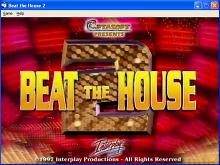 Beat The House 2 1997

---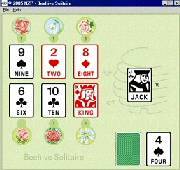 Beehive Solitaire 2005
Beehive Solitaire is a solid PC implementation of an original solitaire game by NZP. From the official blurb: "This good and little-known solitaire is easy to play, and can be won reasonably often. But it's not unusual for a game to get blocked just when you least expect it! In...
---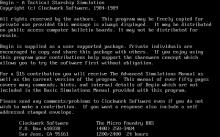 Begin: A Tactical Starship Simulation 1989
Simulating the struggle between the nations of the Star Trek universe, Begin: A Tactical Starship Simulation puts you in charge of a fleet or a single ship against adversaries of your choosing. Four nations are available for the player to choose from; Federation, Romulan, Klingon, and Orion. After selecting who...
---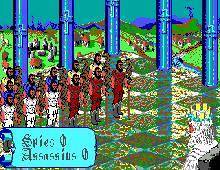 Betrayal 1990
Betrayal is a manager type strategy game. You try to gain control over various regions in order to supply your men with the necessary resources to defeat your enemies.As the game title says, the game has a main focus on illegal and secret operations in order to weaken your opponents....
---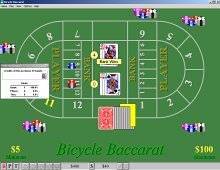 Bicycle Casino 1995
Bicycle Casino is a great casino game for Windows that features authentic casino rules, many variants, a clean user interface, and excellent graphics and sound effects. Poker, blackjack, baccarat, and roulette are games you can play in this package, each of which can be launched separately. Although it doesn't offer...
---