Strategy Games #2
Search a Classic Game: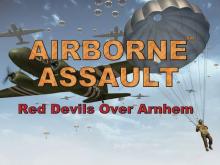 Airborne Assault: Red Devils over Arnhem 2002

---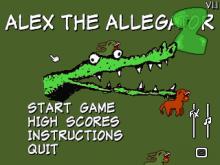 Alex the Allegator 2 2001
Alex the Allegator 2 is a simple board game that can be played against the computer or a friend. This fully functional game was the author's contribution to Allegro Speedhack 2001. At first glance the game appears to be an Othello clone, two players take turns placing colored tiles on...
---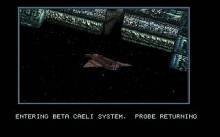 Alien Legacy 1994
After an alien attack in 2043, great technological leaps were made and space travel was significantly improved upon. In 2119, fearing extinction, Earth built gigantic seedships designed as "arks" to propel people and the sum of human knowledge across the stars. One of these seedships, the UNS Calypso, is sent...
---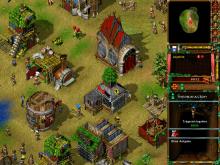 Alien Nations 1999

---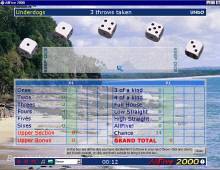 AllFive 2000 2000
Possibly the best Yahtzee game ever made for the PC, AllFive 2000 is an excellent-and free! - game from UK developer Bongosoft. If you have never played Yahtzee before, the rules of this luck-and-skill gambling game are similar to Poker, and are very easy to learn. The idea is to...
---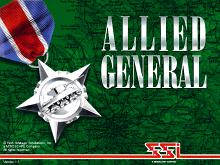 Allied General 1995
First sequel to SSI's breakthrough wargame Panzer General, Allied General is essentially the same game set in a different theatre in World War II, with some slight improvements and Windows 95 engine that makes the game much slower than its predecessor. As opposed to the first game's emphasis on the...
---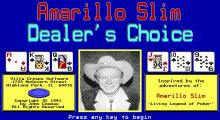 Amarillo Slim Dealer's Choice 1991
Amarillo Slim Dealer's Choice is a poker simulation featuring several game variations, including 5, 6 or 7 Stud, Mexican, Hold 'em and Forty-Four. Other game features include high score table, save/restore feature, embedded help/rules, statistics, and multiplayer support. The tutor feature allows to calculate the change of improving the hand...
---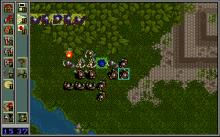 Ambush at Sorinor 1993
In Ambush at Sorinor six clans are at war with each other in the land of Sorinor. Each group is hiring mercenaries to kill opposing VIPs and protect their own. The player takes on the role of a mercenary commander, and tries to win battles either as offensive or defensive...
---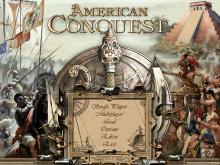 American Conquest 2003

---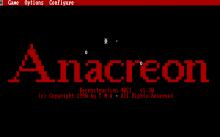 Anacreon: Reconstruction 4021 1987
Anacreon: Reconstruction 4021 is an ASCII space strategy game in where you play (obviously) as the supreme leader of a galactic empire struggling for global dominance. It contains the common elements of 4X strategy, including planet management and development, exploration, tech research and war. The game contains several scenarios (although you...
---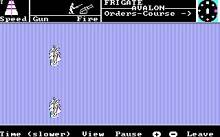 Ancient Art of War at Sea, The 1987
The Ancient Art of War at Sea is the sequel to The Ancient Art of War where the battle campaigns now take you the vast oceans of naval combat. The game is a top-down semi real-time strategy game (political map level). The game has different speed/time settings (Slower to Faster)...
---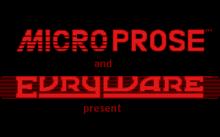 Ancient Art of War in The Skies, The 1992
After naval combat, the second sequel to The Ancient Art of War is all about aircraft combat in World War I. It is a real-time strategy game in nature, and most of the time is spent on the overhead map. Here players plan their strategy and set the goals and...
---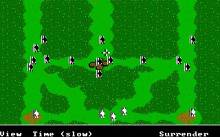 Ancient Art of War, The 1984
The Ancient Art of War is a real-time strategy game based on the very basic elements of war: unit types, formation, and strength. The game is set in ancient battle-style times before the use of gun powder, consisting of the three basic unit types of that period: the light armored...
---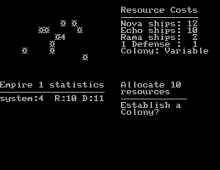 Andromeda Conquest 1982
Andromeda Conquest is a strategy / conquest game in which one to four players build galactic empires by establishing and defending space colonies, managing resources, and battling other players for control of star systems. Before every turn, players receive resources from all their colonies. Those have to be used up...
---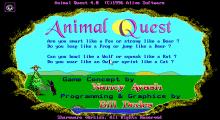 Animal Quest 1996
Animal Quest is an educational game for all ages. Players become animals in four different game groups with the following titles: Forest Animals, Ocean Animals, Jungle Animals, and Young Lion. The game is played on a grid field on which the animals, the environment and other obstacles are randomly placed. The...
---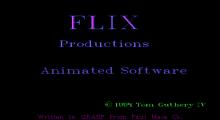 Animated Memory Game, The 1994
This shareware game tile matching game offers the options of playing with 16, 24, 36 or 64 tiles. After registration a further 24 animations and 90 tiles are added. ...
---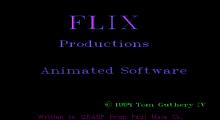 Animated SVGA Memory Game, The 1994
This shareware game tile matching game offers the options of playing with 16, 24, 36 or 64 tiles. After registration a further 24 animations and 90 tiles are added. The game displays the tiles face down. When players select a tile it rotates revealing a picture on the other side. A...
---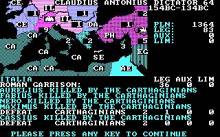 Annals of Rome 1988
Annals of Rome begins in 273BC and sets you as a Roman senator, with the ultimate aim of colonizing as much of the known world as possible, and retaining that power against Carthaginians, Vandals, Parthians, Persians and all the other world forces. You have a strong army at your disposal,...
---
---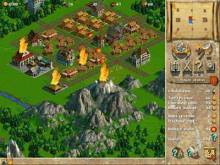 ANNO 1602: Creation of a new world 2000

---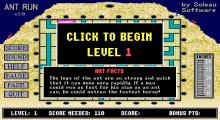 Ant Run 1993
Ant Run is an adaption of the popular pipe-laying games ... in this case, the task is to keep an ant running through tunnels as long as possible. The player can rotate the tunnel pieces to try to keep him going. ...
---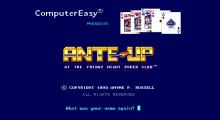 Ante-Up at the Friday Night Poker Club 1990
Ante-Up at the Friday Night Poker Club is a your chance to play against four computer players in four different Poker games. You can choose whether you play a variety of games or stick to just the game(s) you want to play. The game modes available are: 5 Card Stud,...
---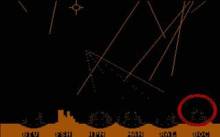 Anti Ballistic Missile 1982
Anti-Ballistic-Missile is a Missile Command variant. The object of the game is to protect six cities along the IBM east coast. The enemy has 12 missiles it will fire which need to be destroyed before they reach the cities. The player controls a cursor indicating where to fire anti-ballistic missiles....
---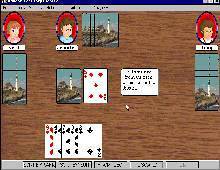 Anyone for Cards? 1994
Anyone for Cards? is a good collection of card games for Windows 3.1 from Capstone, and provides yet another proof to a curious fact that the only decent releases from Capstone are either card or casino games. Anyone For Cards? offers a variety of games, ranging from the popular to the...
---
Arcade Fruit Machine 1992
Simulation of slot machine. Player throws several coins in the slot and begins his career. During the improvement of his skill player completes CASH'n'GRAB feature, where he must collect numbers chosen during gambling to complete all letters. Completing this feature, player is allowed to choose one from three bonuses (Pick...
---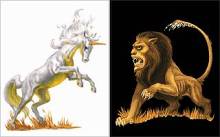 Archon Ultra 1994
Archon Ultra is a complete remake of classic cross-platform action/strategy smash Archon. The game features completely rewritten code with better game engine, much-improved graphics and sound as well as digital music (a la MOD files), along with a new style of game board and an additional "special weapon" for each...
---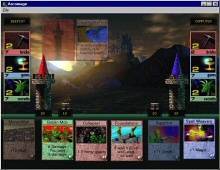 Arcomage 1999
Arcomage is a fun single or two-player fantasy card game, first appearing as a mini-game in Might & Magic VII that you can only play inns. Best described as a simplified rip-off of Magic the Gathering, your goal is to either build your tower to a certain height, kill the...
---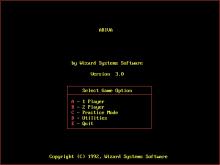 Ariva 1992
The player controls a snake at the bottom of the screen, attempting to reach a goal at the top of the screen within a time limit. This snake can travel in one direction at a time, and must continue uninterrupted until it encounters an obstacle, at which point it has...
---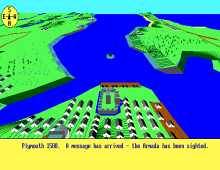 Armada 1989
The game is another entry in a row of historic wargames by Dr. Peter Turcan. This time it is focusing on the battle of English fleet against Spanish Armada invaders, which took place near Plymouth on July 31st, 1588. You may either play as Lord Howard or Medina-Sidonia. It is...
---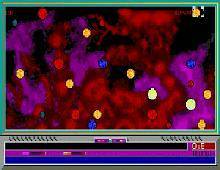 Armada 2525 1991
An early 4X space strategy game that foreshadowed the more recent Master of Orion I and II. The game can be played with 2-6 players, any combination of which can be either human or AI controlled. There is no real sound in Armada 2525, save for the occasional system beep....
---