Strategy Games #3
Search a Classic Game: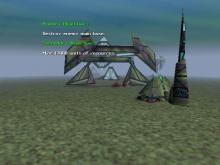 Armor Command 1998

---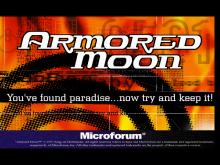 Armored Moon 1998
Armored Moon is a real time strategy game with a very similar theme to Command & Conquer: Tiberian Sun.The story revolves around the year 2040 when earth has ran out of resources and the big evil corporations try to take over the last of the remaining valuable resources located on...
---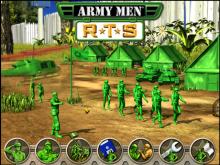 Army Men: RTS 2002

---
---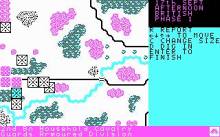 Arnhem 1988
Arnhem is a first entry in R. T. Smith's World War II trilogy, including Desert Rats and Vulcan. It simulates the assault operation initiated by Allied forces in September 1944 to take over the bridge of Arnhem, the Netherlands. There are British, Irish, Welsh, Polish, and American units of Allied...
---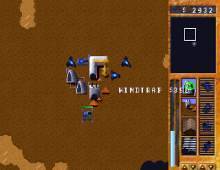 Arrakis 1999
Arrakis is a laudable effort by fans of Westwood's revotionary Dune 2 to create another real-time strategy game in the Dune mythos, based largely on game concepts from Westwood's classic. Dune 2 veterans will be right at home with this fanmade "sequel." From the graphics and sounds (a lot of...
---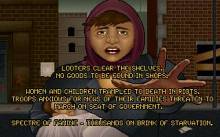 Ashes of Empire 1993
The Confederation of Syndicalist Republics is the setting for this strategy and combat game. Much like the similar looking USSR at the time, the society is crumbling, and you are an upstart aiming to take over power for yourself ….. erm, I mean, aiming to bring peace, harmony, prosperity and...
---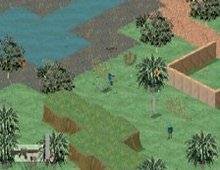 Assault Trooper 1997
There aren't many action games in which using your brain is more important than squeezing that trigger finger. However, as a lone commando performing stealth operations deep in enemy territory, moving around without being detected becomes essential for survival. Assault Trooper is an isometric stealth shooter that sends you to...
---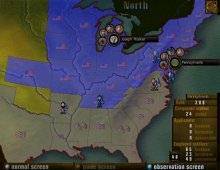 Ata: Extracts from the American Civil War 2000
Ata: Extracts from the American Civil War is an excellent freeware remake of Infogrames' classic North & South humorous wargame. Like North & South, Ata is a two-player turn-based strategy game set in the U.S. Civil War, with significant action elements. As the commander of either the Union or Confederate...
---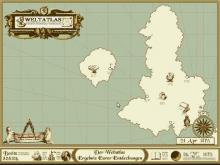 Atlas 1995
Atlas is a historical business/discovery game by Japanese developer ArtDink, famous for A-Train railroad simulation series. The German version was published by Sunflowers. The game is set in the 15th century: you are a ship captain who just signed a contract with the King of Portugal. In compensation for 10,000...
---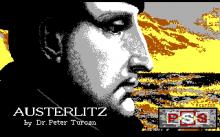 Austerlitz 1989
Third entry in a row of historic wargames focussing on the Napoleonic era (the first two were Waterloo and Borodino). This time the player can re-fight the decisive battle of Austerlitz, which took place on Dec 2, 1805. You may either play as Emperor Napoleon or Czar Alexander. It is...
---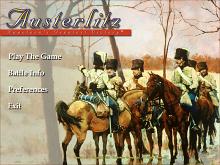 Austerlitz: Napoleon's Greatest Victory 2002

---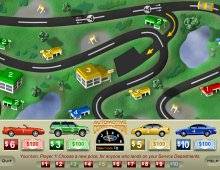 Automotive Conservation 2001
This is a very simple freeware promotional game. What does it promote? Is it just to promote car maintainance or is it to promote the car company that ordered the production of this game? I think it's the second.It's a board game, a very simplistic board game. You set a...
---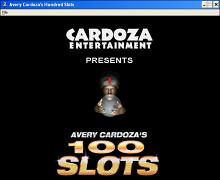 Avery Cardoza's 100 Slots 1997

---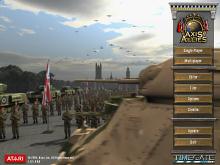 Axis & Allies 2004

---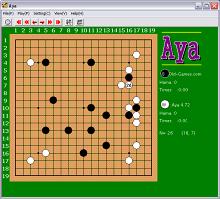 Aya 2001
Aya is an excellent freeware Go program coded by Hiroshi Yamashita. The game's AI ranks approximately around 12 Kyu in Japanese system, which means it should prove very challenging to a casual Go player.Aside from featuring a tough AI, the game sports pleasant graphics and a good nuimber of options,...
---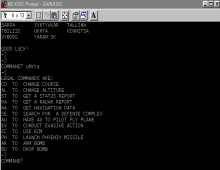 B-1 Nuclear Bomber 1983
In B-1, you have to "fly" a B-1 bomber to it's destination, and destroy the target of the mission. You input text commands to control your bomber's altitude, course, radar, weapons, and so on. And, of course, the USSR will try to stop you from bombing their targets, with an...
---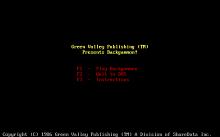 Backgammon (ShareData) 1987
Backgammon is one of those classical board games that are easy to learn but difficult to master. Playing against the computer might not be the best way, but it sure as hell beats playing against yourself. For all who might not know how to play backgammon, there's the rulebook included,...
---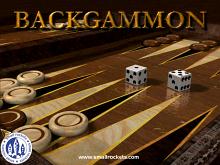 Backgammon (Small Rockets) 2001

---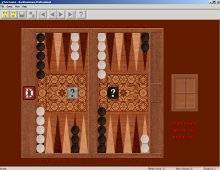 Backgammon Professional 1998
Backgammon Professional is a superb backgammon program by Oxford Softworks, a company famous for excellent computer algorithms in PC conversions of popular board games. All the features that backgammon players could hope for are here: polished graphics, intuitive interface, Internet and network play options, a variety of match play options...
---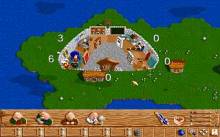 Baldies 1996
The premise of Baldies is similar to many real-time strategy games. You start with a limited number of Baldies with which you construct buildings, increase your population, and create the necessary instruments of war. There are four classes of Baldies--builders, scientists, soldiers, and workers/breeders. Structures include small, medium, large, and...
---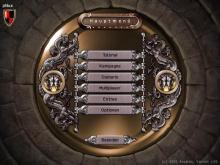 Ballerburg 2001

---
Bandit 1986
Bandit is a slot machine game. You start with $200 and you can play for $1 to $9 each time, by pressing the appropriate number key. After pulling the lever, three reels start to spin and when they stop you can see whether or not you have won money. You...
---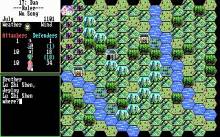 Bandit Kings of Ancient China 1989
In the 12th century, the Emperor Hui Zhong is faced with an internal rebellion led by Imperial Minister Gao Qiu. The Song Dynasty comes to an end, and Gao Qiu became the new ruler. You take the role of an exiled ruler, and you must build your stats up to...
---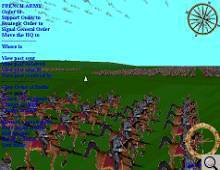 Battalia 2001
Battalia is the most recent game designed by Dr. Peter Turcan, a passionate historical wargamer who pioneered the use of realistic 3D terrain and real-time gameplay in computer wargames in the early 1990s. Although the most ambitious and open-ended of all his games (designed primarily not to be a game,...
---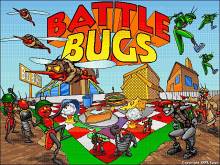 Battle Bugs 1994
A very unique real-time strategy game. It's only semi-real-time, because it's possible to pause the action at any moment. The player commands 22 different insects in a long campaign (56 missions) against the computer-AI or a human opponent....
---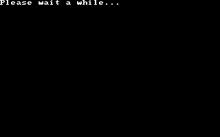 Battle Cheese 1995
Battle Cheese has a Risk-Like interface which features a "cheese" theme. The rules however are significantly different than Risk. You gain points from holding territories and with these points buy units. These different types of units each have their own strengths and weaknesses and are different types of cheese. The...
---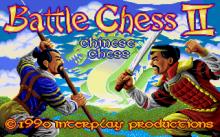 Battle Chess 2: Chinese Chess 1994
A sequel to the original Battle Chess, this game takes on a more Chinese approach, both in the rules of the game and in the presentation. Using a Chinese variation of the game of Chess, pieces like the Queen and Bishop are replaced by Counsellors, Ministers, and Cannon. Pieces behave...
---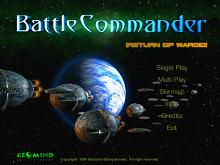 Battle Commander 1999
Battle Commander is an above-average real-time strategy game from Korea that looks and plays very similar to Command & Conquer, down to graphical style of buildings and even the menus. Like Westwood's classic, Battle Commander offers a challenging balance between real-time combat and base building simulation. You need to gather...
---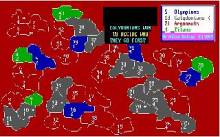 Battle For Atlantis 1990
A Risk-type game. The gamename sounds very good, the game itself isn't. The building of the screen takes ages. So does the game....
---