Strategy Games #23
Search a Classic Game: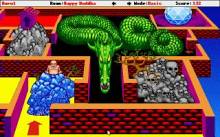 Origamo 1994
In the game you have to exit the maze filled with mythological characters of 5 different philosophies (Japanese/Chinese, Tribal, Egyptian, Indian, European) with the Orb of Time. To acquire it you have to take some item in one room and to bring it to another room to get next one,...
---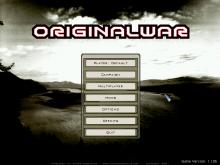 Original War 2001

---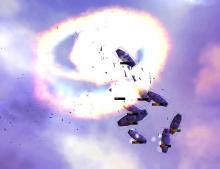 Outforce, The 2000

---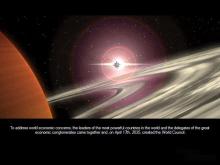 Outlive 2001

---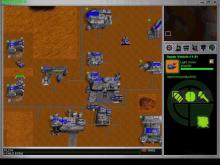 Outpost 2: Divided Destiny 1997

---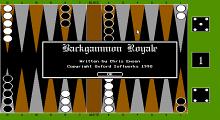 Oxford Games 1991
Oxford Games is a collection of three early games from Oxford Softworks: Bridge 2,000, Backgammon Royale, and Chess Player 2150. They are all solid releases compared to their peers at that time, and strong AI - the company's hallmark - is already evident in all three games. All three games...
---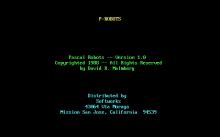 P-Robots 1988
P-ROBOTS ("pee-robots") is a game based on computer programming in PASCAL. The concept and framework was inspired by C-ROBOTS (the same concept, except using the C language).The object of the game is to design and program a "robot" that can triumph over similar robots designed and programmed by others in...
---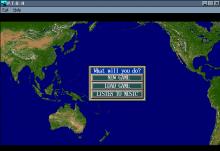 P.T.O. II 1995
P.T.O. II is the sequel to KOEI's P.T.O. (Pacific Theatre of Operations, which never came out for the PC) and is a much improved and better game then the first one. One of KOEI's last PC games, this game is one of the most realisitic and yet fun to play...
---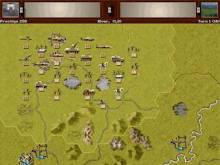 Pacific General 1997
Pacific General is the fifth game in the line of 5 Star General games created by Strategic Simulations, Inc. The game takes the best of the first four, Panzer General, Allied General, Fantasy General, and Star General, and combines them excellently. As its name implies, Pacific General is about...
---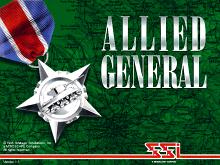 Pacific War 2005

---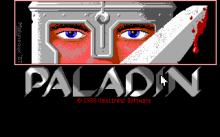 Paladin 1 1988
The Paladin is the ultimate warrior on the battlefield, he leads forces and is the master of swordsmanship. But Paladins are not born with these abilities. They must be trained and tested in many missions to obtain knighthood.Paladin is an overhead turn-based strategy game played on various tiles. Players take...
---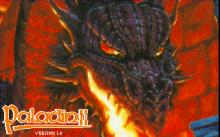 Paladin 2 1992
The Order of Paladins are called upon at various times to undertake all sorts of tasks. As the young apprentice to the order, Brandon, it will be your job to lead a party of brave warriors through several unique and different quests on a variety of objectives.Characters may be imported...
---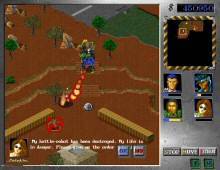 Panic Soldier 1997
In 2045 terrorists conquer a island in the Pacific Ocean and declare it an independent state. Because the whole world is afraid of these terrorists they send a mercenary group named Panic Soldiers on the island to drive them away. The game is a real-time strategy game which emphasizes on...
---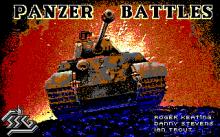 Panzer Battles 1990
Panzer Battles is a hex board game style WWII war game. The game is based on the same engine originally used in Battlefront. The included Scenario package has forces and battles involving Soviet, German, British, American forces.You command corps of units in an effort to achieve the objectives laid out...
---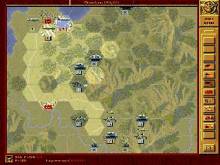 Panzer General 1994
The time for resurrecting historical events has come. Panzer General was one of the first games (if not the first) that actually gave you the ability to play for the Nazis, and yet succeed where Hitler failed. Having total and complete control over land, sea and air units, you must...
---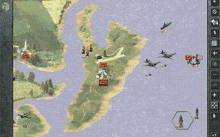 Panzer General 2 1997
Will you fight as a Wehrmacht Officer, or perhaps lead your comrades in the Soviet Army? You may want to hit the beaches at Salerno and Normandy as an American or British General. No matter what path you choose, you will need all your skills to triumph. The successful "Panzer...
---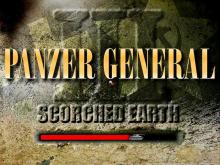 Panzer General 3: Scorched Earth 2000

---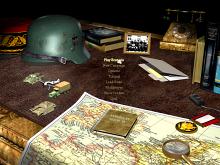 Panzer General 3D Assault 1999

---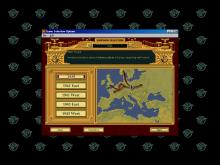 Panzer General for Windows 95 1996
This is a hard-to-find version of Panzer General, one of the best wargames ever created. The original DOS version, released in 1994, was hailed worldwide as the first wargame to truly captured the interest of anyone who is not a die-hard wargamer. Given the complete control over land, sea and...
---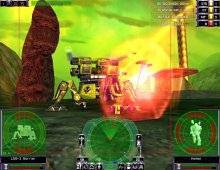 Parkan: Iron Strategy 2001
Parkan: Iron Strategy is an ambitious blend of first-person shooter, real-time strategy, and combat simulation from Nikita, a prolific Russian developer. Although it falls far short of the likes of Battlezone and Hostile Waters in many areas and is just not as much fun to play as those games, Parkan...
---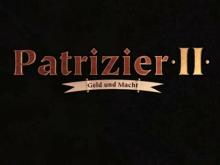 Patrician 2: Quest for Power 2001

---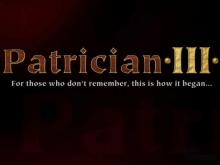 Patrician 3: Rise of the Hanse 2003

---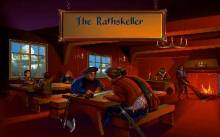 Patrician, The 1992
The Patrician is set in medieval times, focusing on the trading efforts of the Hanseatic League. You (and up to 3 other players) struggle for money and respectability. You should build up sea routes between the 16 cities in the North and East Sea, and your ultimate goal is to...
---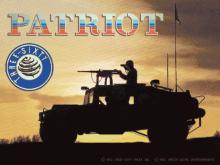 Patriot 1993
The game is set in time of famous Desert Storm operation, where you can control Iraqi or Coallition forces to win in the conflict. You as General Officer have to discover the plans and contingency plans of a battle staff, then change plans, paths, and formations before "the action begins".In...
---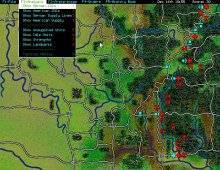 Patton Strikes Back 1991
In the wargame you can play as Americans or Germans on famous World War 2 battlefield - the Battle of the Bulge. Before the battle begins you can research visible enemy troops, choose your troops, show them preferred movement direction, and choose mode (attack, defence, etc.). After that the game...
---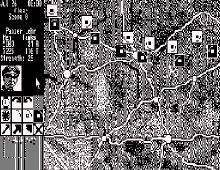 Patton vs. Rommel 1987
A turn-based war game set in World War II that simulates a what-if battle between General Patton and Field Marshal Rommel for control of Normandy, hence the name.As the war is fought you get points, and the objective, of course is to gather as much points as possible (positive points...
---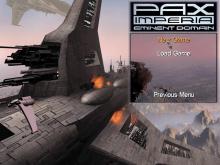 Pax Imperia: Eminent Domain (a.k.a. Pax Imperia 2) 1997
Pax Imperia: Eminent Domain is a competent sequel to Pax Imperia, a classic 1993 Macintosh-only 4X space strategy game. Although the original Pax Imperia is an ambitious game that came very close to being the 4X game that got everything right, the sequel unfortunately falls far short of that aim....
---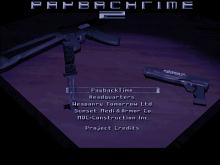 PaybackTime 2 2001
PaybackTime 2 is a great clone of the tactical combat portion of X-COM. The game is ideal for X-COM fans who want get right into the action without boring with a plot or campaign-level strategic decisions - because this game has neither.Your goal is straightforward: assemble a team of deadly...
---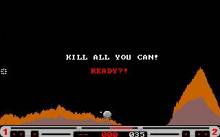 Pedro Tank 1998
Scorch like game....
---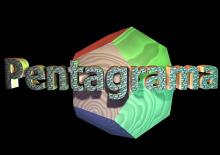 Pentagrama 2001
Pentagrama is a fun beer-and-pretzel turn-based wargame that combines traditional turn-based strategy gameplay with boardgame elements in a very innovative way.The best way to describe Pentagrama is probably to say it's your average star-shaped, wooden peg solitaire game, except with animated soldiers instead of pegs. In this game, you are...
---