Simulation Games #10
Search a Classic Game: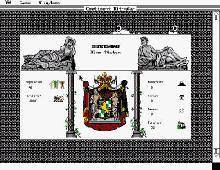 Global Dilemma: Guns or Butter, The 1990
Following Balance of Power, designer Chris Crawford stuck to the big-picture approach but shifted the focus from power politics to macroeconomics. In a grassroots simulation of industrial production and allocation, players balance a countryís military and social spending to survive in an environment of fictitious nations competing for land and...
---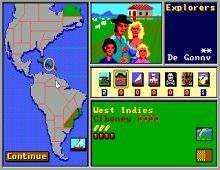 Gold of the Americas 1989
Subtitled "Conquest Of The New World". A four player strategy game in which you took the role of either England, France, Spain or Portugal and set about exploring and conquering the New World: America. This game was historically accurate so if you want to win, best be Spain :-). You...
---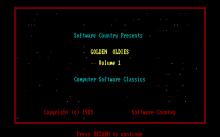 Golden Oldies Volume 1 (a.k.a. Eliza, Life, Adventure, Pong) 1985
Description at MobyGames says it all about this quirky piece of software gaming history - made back when Software Toolworks was still called "Software Library" :) "Probably the first retro-collection ever foisted upon the buying public, [Golden Oldies is a] collection of 4 classic computer games (well, 3 computer games...
---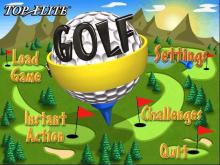 Golf Resort Tycoon 2001

---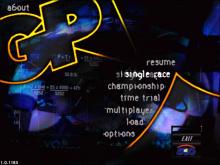 GP500 1999

---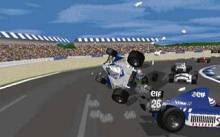 Grand Prix 2 1995
All the circuits and drivers of the 1994 Formula 1 World Championship is recreated in Geoff Crammond's second racing simulation. The game is viewed from within the cockpit - external views are provided primarily for use in replays or demonstrations. Texture mapping and full detail in the rear view mirrors...
---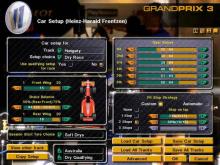 Grand Prix 3 2000

---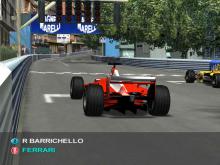 Grand Prix 4 2002

---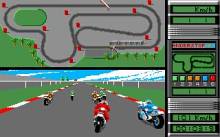 Grand Prix 500 2 1991
You can choose between 4 bikes, 12 tracks (including favourites like Brno, Suzuka and Spa), with 1 or 2 players in this Grand Prix motorcycle racing simulation. You can play a full season including qualifying modes, a single race, or simply practice a circuit to learn it and master the...
---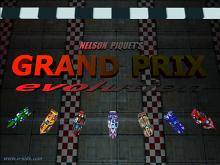 Grand Prix Evolution 2000

---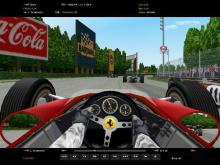 Grand Prix Legends 1998

---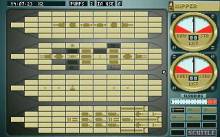 Great Naval Battles 1 1992
Includes both expansion packs.Great Naval Battles: North Atlantic 1939-1943 is the first of four Naval Combat Simulators by Strategic Simulations Inc. in the 1990's. The player commands either the British Navy or German Navy during WW II. Fight an entire campaign, mini campaigns or individual battles. The game includes a...
---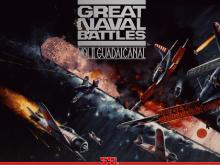 Great Naval Battles 2: Guadalcanal 1994
Great Naval Battles Guadalcanal 1942-1943 is the second installment of Strategic Simulations Advanced Simulator Series. The game sends you to the South Pacific for the monumental conflict that rocked this remote island in the Solomons during 1942-1943. Five tactical battles,three carrier battles and two full campaigns are included. Build your...
---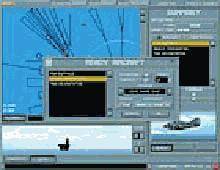 Great Naval Battles 3 1995
Great Naval Battles: Fury in the Pacific is the third installment of Strategic Simulations Advanced Simulator Series. Fury in the Pacific is a huge naval combat simulation which encompasses the entire Pacific War. All major American and Japanese ships and aircraft of the Pacific Theatre are included. A Random Battle...
---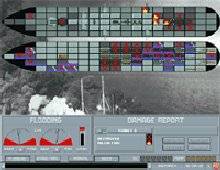 Great Naval Battles 4 1995
A naval surface warfare wargame set in the European Theather of WW2. You can play in a series of independent scenarios or quick skirmishes, with the main bulk of the missions consisting of "alternate" rather than historically accurate missions (though you still get those) in which you even get to...
---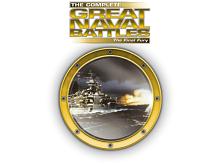 Great Naval Battles 5 1996
Great Naval Battles V: Demise of the Dreadnoughts: 1914-18 is the final entry in SSI's long line of good World War sea battle simulations. The game is essentially the same as GNB 4, but with WWI ships instead of WWII, and no aircraft. There is a wide range of scenarios,...
---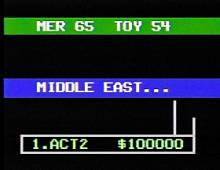 Great Wall Street Fortune Hunt, The 1982
The Great Wall Street Fortune Hunt is the third and last game in Magnavox' elaborate "Master Strategy" series for the Odyssey, which are complicated epics that incorporated board game elements and complex rules with simplistic video game components. The Quest for the Rings, first game in the series, was a...
---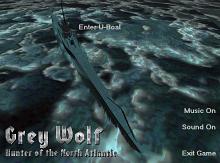 Grey Wolf: Hunter of the North Atlantic 1994
The submarine sim experts at Subsim.com says it all in a very thorough review about this marginally average, little-known WWII U-boat submarine sim:"The package containing the Grey Wolf - Hunter Of The North Atlantic U-boat simulation is very alluring. A handsome picture of a U-boat beckons you for a sea...
---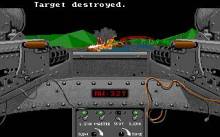 Gunboat 1990
Gunboat is a 2D action simulation. You take control of a U.S. Gunboat in several conflict zones.Your Gunboat carries a crew of four men:- A first-class petty officer who serves as boat captain and pilot- A gunnerís mate, who controls the forward guns- An engine man, who takes care of...
---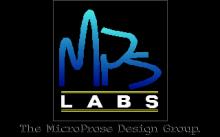 Gunship 2000 1991
This came out in the early 90's and as a 14 year old I remember thinking at the time that the graphics were awe-inspiring. By today's standards (and things have moved on a bit since the PS/1) things of course are looking a little chunky and 'pixilated', however unlike myself...
---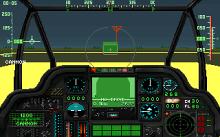 Gunship 2000 (CD-ROM Edition) 1993
This is a compilation of the original Gunship 2000 and the Gunship 2000 Scenario Disk and Mission Builder.Take the Apache, the new Longbow Apache, The Blackhawk, Comanche Scout, Comanche Gunship, or the MD-500 Defender on campaigns or missions. Updated graphics engine has much more detailed terrain variation with true valleys/hills...
---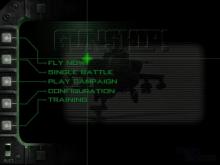 Gunship! 2000

---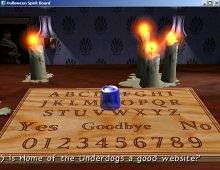 Halloween Spirit Board 2000
Halloween Spirit Board is a cool "electronic toy" from the folks behind The Chronicles of Jaruu Tenk, a neat screen saver that I also reviewed on this site. The premise is that you can talk to a ghost via the ouija board: type a question, and watch as the invisible...
---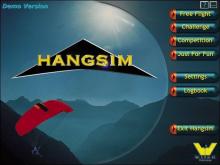 Hangsim 1999

---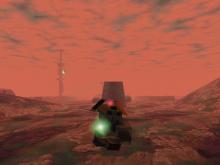 Hardwar 1998
One of the best space trading/adventure games I have ever come across, The Software Refinery's highly underrated Hardwar is arguably the truest spiritual successor to Ian Bell/David Braben's Elite. A lengthy but comprehensive review at PVR-net says it all: "Hardwar is to Elite what Motorhead is to Chequered Flag. Where...
---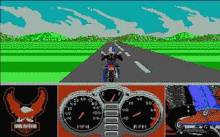 Harley Davidson: Road to Sturges 1989
It's just 10 days away from the great bike drop bash happening at Sturgis South Dakota, and you're miles away!Ride your Harley through the open countryside to get there in time. You must dodge fallen rocks, automobiles, outrun the police, and rescue a few wayward females with car troubles along...
---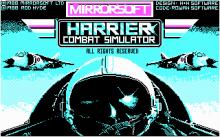 Harrier Combat Simulator 1987
Take control of a Harrier jet in this early flight sim. Includes many realistic options such as V/STOLs, VIFF, heat-seeking missiles, friend-or-foe radar, and Mach 1+ speeds. Pilot a Harrier over Grenada in '84, avoiding SAMs, enemy planes, and battalions of tanks....
---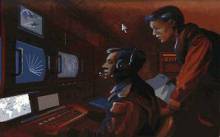 Harrier Jump Jet 1992
The RAF's Harrier GR7, or the US Marine Corps' AV-8B represented a new generation of aircraft. Vertical take-off and landing, plus the ability to hover and reverse, make this a plane of immense power, capable of winning any argument, and here's your chance to fly it. Fly in three imagined...
---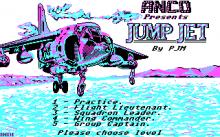 Harrier Mission 1987
Is anyone better placed to write a simulation of a Jump Jet than someone who flies them for a living? With any luck, no - Vaughan Dow is behind this attempt at an accurate recreation of his day job.You can take on one of four statuses, from Flight Lieutenant right...
---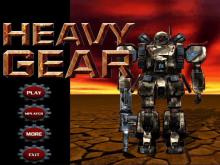 Heavy Gear 1997

---