Simulation Games #10
Search a Classic Game: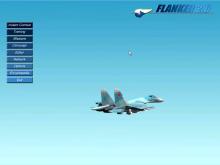 Flanker 2.0 1999
When the original Su-27 Flanker came out a few years ago (eons in computer gaming time), it was herladed as having one of the best flight models around. It had enough detail to convert even the most jaded Falcon 3.0 fan (which was, up until then, the heralded as the...
---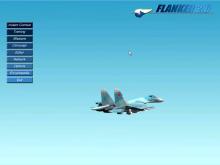 Flanker 2.5 2002
Flanker 2.5: Combat Flight Simulator is a jewel-case update to the ambitious original game from Flying Legends. In addition to including the update, which was available on publisher Ubi Soft's web site at one time, the game features a new 3D graphics engine using full texture-mapped terrain, a new sound...
---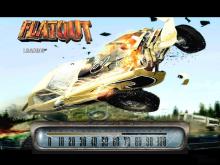 FlatOut 2004
Blending high-speed races and dynamic crashes along with a cinematic storyline, FlatOut comes to the PC with a number of features designed to set it apart from previous racing titles. Players can leave their car before entering a race to check out the competition at the pit areas, glean some...
---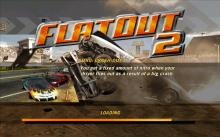 FlatOut 2 2006
Smoking the competition in a racing game is one thing, leaving the competition in a smoking heap of charred metal is quite another. With its high-speed crashes and destruction derby events, the original FlatOut struck like a bolt from the blue for crash-crazed consumers. It wasn't perfect, of course, but...
---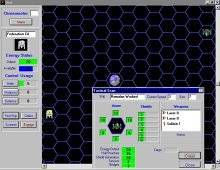 Fleet Starship Tactical Combat Simulator 1997
Fleet Tactical Combat Simulator is an excellent shareware simulation by small developer Smoke and Mirrors Studios that offers a very detailed tactical combat engine that will please die-hard fans of Starfleet Battles tabletop game (on which Interplay's excellent Starfleet Command series is based) and the classic Trek text-only sim. Jeff...
---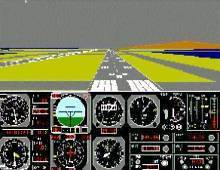 Flight Assignment: A.T.P. (a.k.a. Airline Transport Pilot) 1990
Airline Transport Pilot is an advanced simulator from subLOGIC, that allows you to fly airliners, such as Boeing 737, 747, 767 or Airbus A320. The graphics engine was improved, with two dozen different airports across the entire continental US, some buildings in major cities, and radio beacons all across the...
---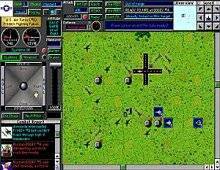 Flight Commander 2 1994
"Flight Commander 2 is an excellent tactical level air combat simulation by Big Time Software, distributed by Avalon Hill. Unlike a flight simulator, FC2 uses a turn-based "board game" format, so you control lots of planes at once from an overhead map view. Each "counter" represents one aircraft, ship, ground...
---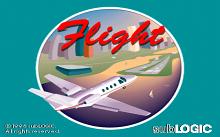 Flight Light 1996
After the split-up with Microsoft, subLOGIC proceeded to create their own concept of what a simple flight simulator should be like. Taking cues from both Microsoft Flight Simulator 3 and Flight Assignment: ATP, Flight offers both free flight and over 200 "flight assignments" for beginner pilot training. Five small aircraft...
---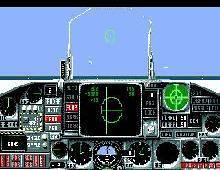 Flight of The Intruder 1990
Join "Tiger" Cole and "Cool Hands" Grafton as you command the US Naval Aviators over Vietnam. Take on MiGs, AAA, and SAM, and the unforgiving nature of carrier aviation. Configure each plane's loadout for your mission, plan your mission package, then fly your missions. Command multiple sections of planes and...
---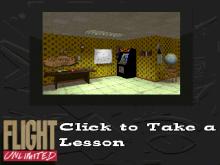 Flight Unlimited 1995
Flight Unlimited is an aerobatic flight simulation experience developed by Looking Glass Studios. The program uses computational fluid dynamics modeling to simulate aircraft behavior, allowing for fully aerobatic maneuvers. Five different aircraft are at your fingertips, the Pitts S-2B, Bellanca Decathlon, Sukhoi SU-31, Extra 300S and the Grob S-103 sailplane. Eleven...
---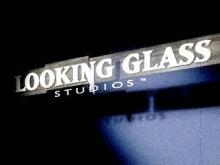 Flight Unlimited 2 1997
Flight Unlimited II is a general aviation simulation that expands on the style and appearance of Flight Unlimited. The sim is based on the San Francisco Bay Area region of Northern California. 11,000 square miles of terrain are realistically presented and 48 real airports may be visited. Five different aircraft may...
---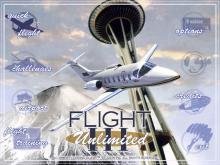 Flight Unlimited 3 1999
Flight Unlimited III is the latest installment (c.1999) of the Flight Unlimited civilian flight simulation series. The title, which invites virtual pilots to experience the exhilarating sensation of flying over the Pacific Northwest, features a powerful scenery editor and an advanced weather system. Flight Unlimited III was developed by Looking...
---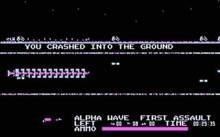 Flightmare 1984
Fight off a band of vandals and punks with your airplane before they reach your city. One of the earliest shareware games, you pilot a prop plane that is represented in "3D" -- you can see (and manipulate) your plane in both the horizontal and vertical viewpoints. Refuel...
---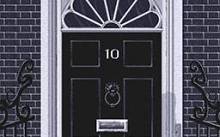 Floor 13 1992
Somewhere in London is a secret organization that is based on 13th floor of an office building. The sole purpose for this organization's existence is to keep the current British government in power at any cost - specifically, that means keeping the current Prime Minister keeps ahead of his competition...
---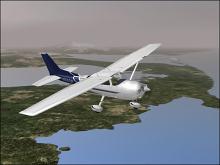 Fly! 2 2000
Released right on the tail of the Fly! 2K update is Fly! II, a full-fledged sequel to the original flight sim from Terminal Reality. Like both versions of the original Fly!, Fly! II makes a variety of models of aircraft available for the player to pilot. including the Pilatus PC-12...
---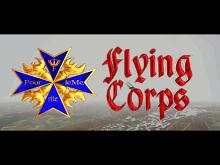 Flying Corps Gold 1997
Flying Corps Gold (FCG) is the sequel of sorts to Rowan's original Flying Corps. The game is an air combat simulation taking place during World War I. When it came out, FCG's only main competition was Red Baron II. While RBII offered more planes to fly and a more grandiose...
---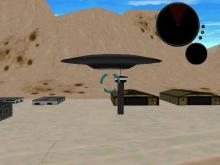 Flying Saucer 1998
Flying Saucer is one of the most original flight sims ever made, but was unfortunately never released because developer PostLinear went under shortly after finishing the game. Instead of the usual fly-the-modern-jet theme, Flying Saucer lets you play an alien ship-- something many flight sims fans always wanted to try...
---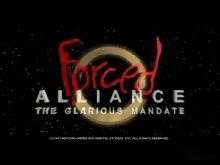 Forced Alliance 1997
Forced Alliance is a high-end science fiction combat and adventure game. It features an intense first person space combat with intriguing alien diplomacy. Unlike other first person vehicle combat simulators, that give promotions and medals without changing the way one interacts with the game, Forced Alliance actually features real consequence...
---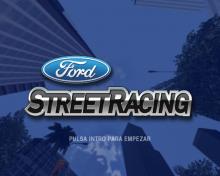 Ford Bold Moves Street Racing 2006
Feel the rumble of a muscle car tearing down the LA streets in Ford Bold Moves Street Racing. Taking place on 24 tracks such as "Canyon Road," "Central Plaza," "Chinatown," "Downtown," "Skid Row," the "Pacific Highway," and "Venice Beach," the game is designed to look and feel just like the...
---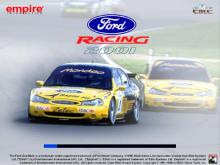 Ford Racing 1999
With the enormous number of racing games available for the PC, it's not a surprise that a game has been developed around Ford-produced automobiles. In fact, the only surprise may have been that it took so long. The idea behind Ford Racing is quite simple -- you choose one of...
---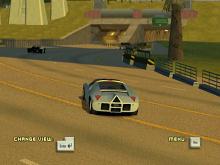 Ford Racing 2 2003
In name and in practice, Ford Racing 2 is designed to update and improve the stock car action while retaining the features and feel that fans appreciated in the original Ford Racing. This sequel by Razorworks, developer of Total Immersion Racing, offers over 30 Ford vehicles from a wide range...
---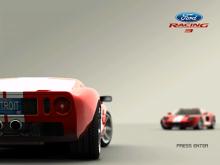 Ford Racing 3 2004
This second sequel by Razorworks offers over 60 Ford vehicles from a wide range of automotive styles and eras, such the 1923 Model T Sedan, the '66 Thunderbird, classic Mustangs, and even unreleased concept cars. Players compete in 16 different race types taking place on 14 tracks that include oval...
---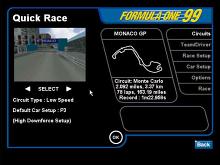 Formula One 99 1999
Formula One 99 is the fourth installment in Psygnosis' FIA-licensed, Formula One series. All the racing teams, drivers, cars, and technical specs have been updated to match changes in the real world of Formula One racing. Even the newly constructed (as of 1999) Sepang International Circuit in Kuala Lumpur, Malaysia...
---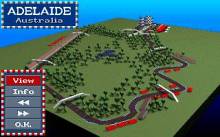 Formula One Grand Prix 1992
MicroProse Formula One Grand Prix is an old Grand Prix racing simulation based on the tracks used in 1991. The game supports both quick races and full races. Full races include two practice periods, a qualifying period and the race itself, while quick races only include the race component. You...
---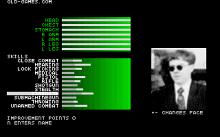 Free Combat 2000
Outstanding freeware gem by John Nyman that is not very (read: not at all) well-known. Free Combat is a cool top-down combat simulation with a great feature not seen in any other game: a realistic line of vision. In the tradition of Twilight 2000, the game casts you as a...
---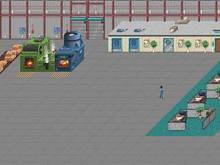 Free Enterpri$e (a.k.a. Free Enterprise) 1996
Free Enterpri$e is a business simulator in which you build a company from the ground up and try to become a giant in your industry. To accomplish this, you must rent a building to house your industrial equipment and offices. Unlike other buisiness simulators where every employee is a mindless...
---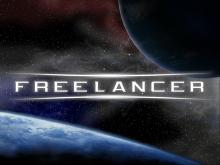 Freelancer 2003
Can a title in development for five years deliver the gameplay envisioned at the start of the process? While many games fail miserably in their attempt at answering this question, Freelancer restores faith in sticking with something worthwhile, despite the setbacks and critics. Above all else, Freelancer is a fun,...
---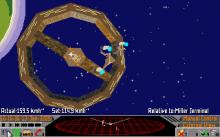 Frontier: Elite II 1993
Frontier: Elite II is the sequel to the award winning classic, Elite, co created by Ian Bell and David Braben. Elite was such a hit because it gave many gamers something they truly longed for, a sense of total freedom. If you're not aware of this classic (and shame on...
---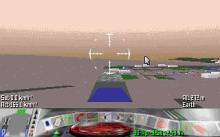 Frontier: First Encounters (aka Elite 3) 1995
Every so often, you come across a game such as Civilization or Warcraftwith so much potential it's staggering. The difference between those games and David Braben's Frontier: First Encounters is that the former games deliver, whereas this one, upon close inspection, fails miserably. This is even more mystifying considering the...
---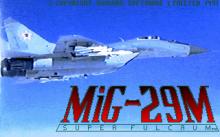 G-Force 1991
G-Force is a solid flight-sim revolving around the MiG russian jets, similar to MiG 29. As you boot the game up, you will see a map with targets of the area such as airfields, buildings and military installations. You can then select these and plan missions to take, so it's...
---