Simulation Games #16
Search a Classic Game: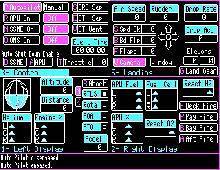 Orbiter 1986
Obiter is a space shuttle simulator based on the actual commands and procedures used by NASA. It simulates the experience of launching, landing, and performing the delicate missions required of the NASA astronauts. Random problems such as mechanical failures will arise as you try to complete your mission and return...
---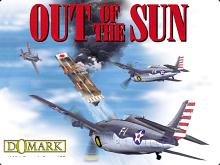 Out of the Sun 1994
One of the most obscure flight simulators ever made, Out of the Sun is a competent World War 2 simulator from Domark, the second and last in its ambitious series of Macintosh-only sims that started with Flighting Nightmares (also on this site). Like Flying Nightmares, Out of the Sun features...
---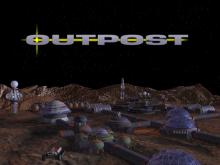 Outpost 1994

---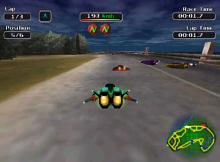 Outrage 1998

---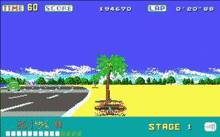 Outrun 1989
OutRun is a racing game originating in the arcades. The player can race across varied terrain in a readily available Ferrari, complete with a female passenger, over a series of short tracks.Gameplay is viewed form just above and behind the car. The roads are full of sharp bends and hazards,...
---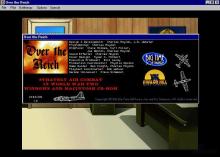 Over The Reich 1996
"Over the Reich (OtR) is a simulation of the air war over Europe late in WWII. But it's not your traditional joy-stick-driven flight simulator. The "sequel" to Big Time Software's Flight Commander II (which dealt with modern air combat), this game more closely resembles some of Avalon Hill's air combat...
---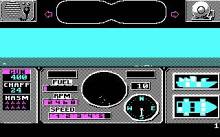 P.H.M. Pegasus 1988
PHM Pegasus is a combination simulation and action game. You control a naval hydrofoil missile boat, and need to complete a variety of different missions. Some of the missions include destroying all enemy vessels in a given area, surveillance requiring you to identify the location of enemy ships (without sinking...
---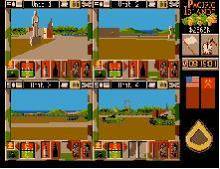 Pacific Islands 1992
Sequel to the 1990 bestseller game Team Yankee.While using the same split screen interface as the predecessor, the game now features an enhanced graphics engine, showing the game world much more detailed as it has been shown in Team Yankee.The game is still a mixture of a realistic tank simulation...
---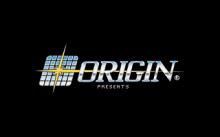 Pacific Strike 1994
This is a flight simulator which uses a slightly modified version of the RealSpace engine from Strike Commander. You play a World War 2 pilot and get to fly in various historic missions such as dogfights, bombing runs and missile attacks, many of which are based on real battles. The...
---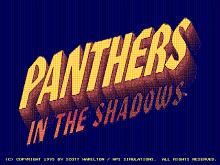 Panthers in the Shadows 1997
Panthers in the Shadows is a tactical and hex field based war simulation. In five WWII scenarios, e.g. the invasion of Normandy. the player controls either the Axis Powers or the Allies. Aside from the scenarios there are the game modes "Attack", "Defend" or "Encounter" where the attacker has to...
---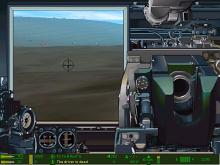 Panzer Commander 1998

---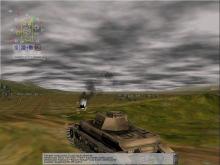 Panzer Elite: Special Edition 2001

---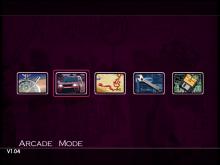 Paris-Dakar Rally 2001

---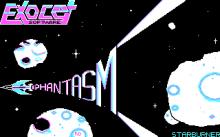 Phantasm 1988
Some people have very interesting dreams, and you are one of those people. Your subconscious has created a moon infested with evil beings, and a Pegasus ground-skimmer with which to destroy them.The chances are that you played Tau Ceti shortly before bedtime, as Phantasm has much in common with that...
---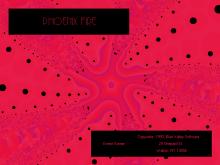 Phoenix Fire 1993
Like DaSi before it (and in a similar vein to Taboo before both), PF simulates a spirit board (or Ouija board) for users to entertain themselves with, presenting alternating possibilities of tapping into their subconscious or having their planchette (well, mouse) movements actually propelled by forces from beyond, answering typed...
---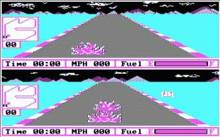 Pitstop 2 1984
As a kid I was really fascinated by fast cars and the racing sport. No wonder racing games were among my favorites. But there weren't many good ones around. Pitstop was one of the better ones out there. Its main feature was (as the title suggests) the pit where you...
---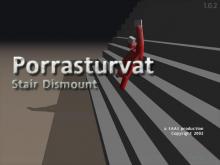 Porrasturvat (a.k.a. Stair Dismount) 2002
Winner of the game development competition in Assembly 2002 and deservedly so, Porrasturvat (Stair Dismount in English) is a quirky and strangely addictive little game by Jetro Lauha, the designer of caveflyer classic KOPS.The idea is simple but weirdly cruel: fall down a flight of stairs and try to hurt...
---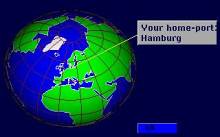 Ports of Call 1989
Ports of Call gives you the job of a shipowner. First you have to choose your hometown and after that you have to buy your first used ship. Then you have to charter freight and bring it to its destination. With this profit you can buy new ships and so...
---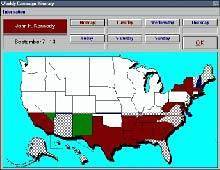 Power Politics 1992
One of the most comprehensive political simulations ever released, Power Politics puts you in command of a US presidential campaign. In contrast to the realism of SSI's excellent President Elect, here you can run many what-if scenarios, pitting, for example, John F. Kennedy against Ross Perot. After choosing 3 candidates...
---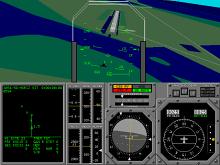 Precision Approach 1995
Precision Approach, as the name implies, is a very detailed simulation of aircraft landing-- in this case, a space shuttle. Despite this razor-thin focus, the game is surprisingly replayable for its random "reset points" (i.e. the starting point of each approach). Specifically, the game accurately models the portions of shuttle...
---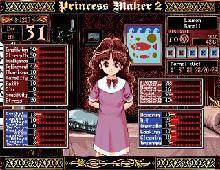 Princess Maker 2 1996
Now this game is completely different from anything I have ever played before. It is a nice and very cute game from Japan, with a very detailed manga-inspired feel to the graphics. A strong idea that has neatly been made into a game.As for the story it is all up...
---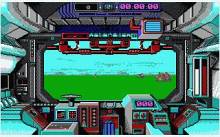 Project Neptune 1989
MobyGames says it all: "taking on the role of special agent Robert "Rip" Steel, it is up to you to destroy the evil Yellow Shadow's network of undersea mining bases [while protecting] your own bases from attack. You are in command of a small but powerful submarine, and must work...
---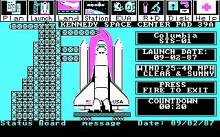 Project: Space Station 1987
Project: Space Station casts the player into the role of a NASA Administrator, charged with the task of designing and building a space station. The project will span 15 years, during which time the player must plan shuttle launches, recruit personnel, manage the budget, conduct research and development and, of...
---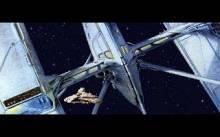 Protostar 1993
Protostar is a space trading/exploration game in the same mold as Starflight and Star Control series. With a large universe, lots of trading options and a strong story, fans of the mentioned series will like this game....
---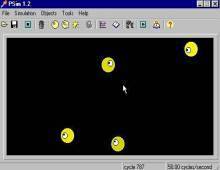 Psim 1999
PSim (short from Particle Simulator) is a primitive artificial life simulation that nonetheless is both interesting and fun. It is based on objects, called particles, which interact with each other in a 2D world. The description from the manual explains the concept very well, so I'll just quote it here:"The...
---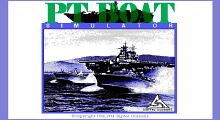 PT Boat Simulator 1994
PT Boat Simulator is an excellent improved version of PT-109, an outstanding submarine sim published by Spectrum Holobyte in 1987. After developer Digital Illusions disappeared from the gaming industry for several years, they returned in 1994 with this improved version of their classic, and highly underrated, simulator. As in PT-109,...
---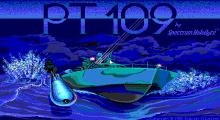 PT-109 1987
PT-109 is a classic torpedo boat simulation, set in the World War II. It is a game with great depth of options, realism, accuracy of simulation and enriched with an outstanding documentation.45 different missions, 5 levels of play, practice tactics mode, 4 theaters of action (Philippine islands, Solomon islands, New...
---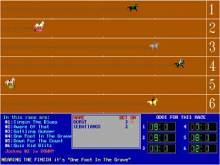 Race the Nags 1993
For one to six players, Race the Nags is a fully animated, full color horse racing simulation. Chosen from a stable of over 200 horses, each race has six horses. You can "bet" on a horse to either win, place, or show... then cheer your favorite on to the finish!...
---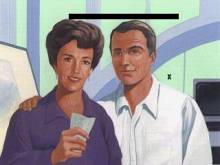 Rags to Riches (a.k.a. Wall Street Manager) 1993
You play a young college graduate who has been given a large sum of money by your parents to set up a company. You start in a crummy office on the Lower East Side of town, and as you dabble more in the stock market and make more money, you...
---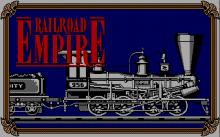 Railroad Empire 1989
In 1992, Maxis published A-Train, a railroad management simulation by Artdink, a developer of some renown in Japan but virtually unknown anywhere else. A-Train was the third episode in Artdink's Take the A-Train series, which dates back to 1986. An earlier installment of the series had been internationally published three...
---