Simulation Games #16
Search a Classic Game: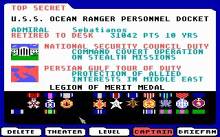 Ocean Ranger 1988
A naval simulation game. The Ocean Ranger is the first of a new class of frigate sized foilborne missile ships. You are able to track and destroy targets on the sea surface, beneath the sea, and in the air. Missions occur in one of four locations (from easiest to most...
---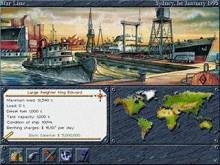 Ocean Trader 1995
You have to build up a trading company in this game. The only way of transport available is by ship. There are 100 harbours wih 32 different goods available. You can design you own ships when you've got enough money for it. But be patient on spending it, a little...
---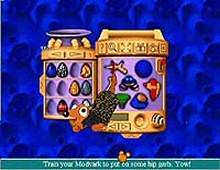 Oddballz 1996
One of the best and most underrated "virtual pet" programs ever made, Oddballz is a great program that deserves much more notice. Comprehensive review at MacNN says it all about this game: "P.F. Magic is much better known for their Dogz and Catz series. When they came out with Oddballz,...
---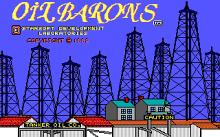 Oil Barons 1992
Oil Barons is a great business sim about the oil industry that successfully simulates the ins and outs of the business, including many characteristics that are peculiar to the industry (e.g. setting cartel prices via domestic and foreign lobbying, dealing with oil spills, etc.) Up to four players can compete...
---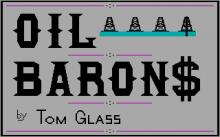 Oil Barons (Epyx) 1983
One of the rarest Epyx games ever made, Oil Barons is a fun turn-based business strategy game for one to eight players. From Mobygames' description: "...[the] object of the game is to accumulate the most wealth by locating and drilling for oil. During the game you will need to survey...
---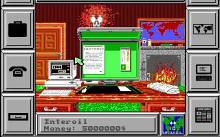 Oil Imperium 1989
Four oil companies (each of which can he human or computer controlled) do battle to dominate the lucrative oil industry, buying and selling oilfields around the world. You can choose one of four main goals, from topping the market in 3 years to total domination. Plenty of dirty tricks to...
---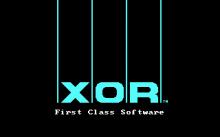 Oligopoly 1987
Oligopoly is a turn based strategy game for two to six players which is similar to the board game Monopoly. The object of the game is to build up your business empire and become the richest player while other players are forced to either declare bankruptcy or resign. The game...
---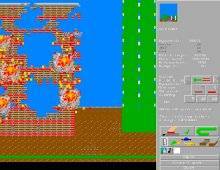 Operation Cleaner 1998
Operation Cleaner is a Finnish freeware game exploring a very unique genre of gaming: demolition of buildings. The player is in charge of a demolition company, and the goal is to bring down buildings of the clients with as little explosives and collateral damage as possible. For simplicity and due to...
---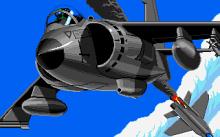 Operation Harrier 1990
Operation Harrier is an action game starring Britain's famous VTOL aircraft. It uses an enhanced version of the Rotoscape system first used in Creative Materials' earlier Rotox: the own plane is seen from the top and when steering left or right the polygonally rendered background rotates around it. A new...
---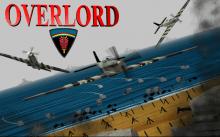 Operation Overlord 1994
It is your job to succeed in destroying the German forces occupying Northern France, in Operation OVERLORD, the air campaign leading up to D-DAY. Overlord gives you the opportunity to fly the Typhoon 18, The Mustang III or the Spitfire IX. ...
---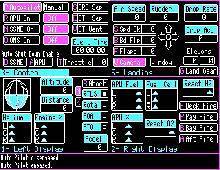 Orbiter 1986
Obiter is a space shuttle simulator based on the actual commands and procedures used by NASA. It simulates the experience of launching, landing, and performing the delicate missions required of the NASA astronauts. Random problems such as mechanical failures will arise as you try to complete your mission and return...
---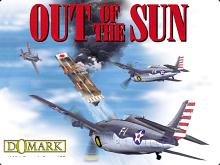 Out of the Sun 1994
One of the most obscure flight simulators ever made, Out of the Sun is a competent World War 2 simulator from Domark, the second and last in its ambitious series of Macintosh-only sims that started with Flighting Nightmares (also on this site). Like Flying Nightmares, Out of the Sun features...
---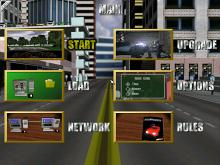 Outlaw Racers 1998

---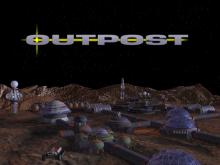 Outpost 1994

---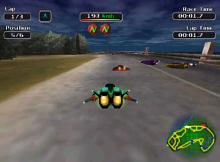 Outrage 1998

---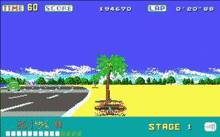 Outrun 1989
OutRun is a racing game originating in the arcades. The player can race across varied terrain in a readily available Ferrari, complete with a female passenger, over a series of short tracks. Gameplay is viewed form just above and behind the car. The roads are full of sharp bends and hazards,...
---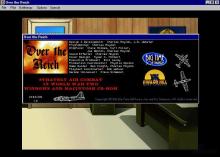 Over The Reich 1996
"Over the Reich (OtR) is a simulation of the air war over Europe late in WWII. But it's not your traditional joy-stick-driven flight simulator. The "sequel" to Big Time Software's Flight Commander II (which dealt with modern air combat), this game more closely resembles some of Avalon Hill's air combat...
---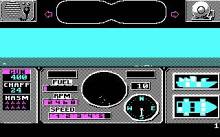 P.H.M. Pegasus 1988
PHM Pegasus is a combination simulation and action game. You control a naval hydrofoil missile boat, and need to complete a variety of different missions. Some of the missions include destroying all enemy vessels in a given area, surveillance requiring you to identify the location of enemy ships (without sinking...
---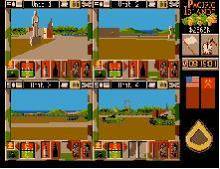 Pacific Islands 1992
Sequel to the 1990 bestseller game Team Yankee. While using the same split screen interface as the predecessor, the game now features an enhanced graphics engine, showing the game world much more detailed as it has been shown in Team Yankee. The game is still a mixture of a realistic tank simulation...
---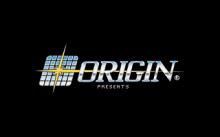 Pacific Strike 1994
This is a flight simulator which uses a slightly modified version of the RealSpace engine from Strike Commander. You play a World War 2 pilot and get to fly in various historic missions such as dogfights, bombing runs and missile attacks, many of which are based on real battles. The...
---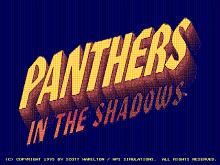 Panthers in the Shadows 1997
Panthers in the Shadows is a tactical and hex field based war simulation. In five WWII scenarios, e.g. the invasion of Normandy. the player controls either the Axis Powers or the Allies. Aside from the scenarios there are the game modes "Attack", "Defend" or "Encounter" where the attacker has to...
---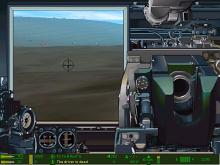 Panzer Commander 1998

---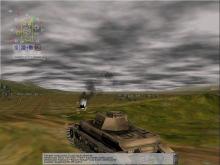 Panzer Elite: Special Edition 2001

---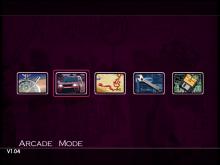 Paris-Dakar Rally 2001

---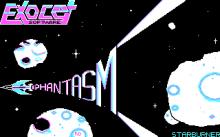 Phantasm 1988
Some people have very interesting dreams, and you are one of those people. Your subconscious has created a moon infested with evil beings, and a Pegasus ground-skimmer with which to destroy them. The chances are that you played Tau Ceti shortly before bedtime, as Phantasm has much in common with that...
---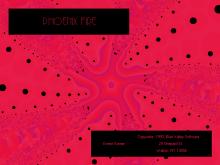 Phoenix Fire 1993
Like DaSi before it (and in a similar vein to Taboo before both), PF simulates a spirit board (or Ouija board) for users to entertain themselves with, presenting alternating possibilities of tapping into their subconscious or having their planchette (well, mouse) movements actually propelled by forces from beyond, answering typed...
---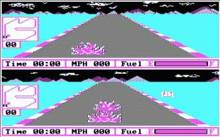 Pitstop 2 1984
As a kid I was really fascinated by fast cars and the racing sport. No wonder racing games were among my favorites. But there weren't many good ones around. Pitstop was one of the better ones out there. Its main feature was (as the title suggests) the pit where you...
---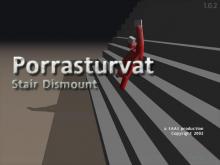 Porrasturvat (a.k.a. Stair Dismount) 2002
Winner of the game development competition in Assembly 2002 and deservedly so, Porrasturvat (Stair Dismount in English) is a quirky and strangely addictive little game by Jetro Lauha, the designer of caveflyer classic KOPS. The idea is simple but weirdly cruel: fall down a flight of stairs and try to hurt...
---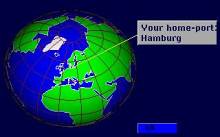 Ports of Call 1989
Ports of Call gives you the job of a shipowner. First you have to choose your hometown and after that you have to buy your first used ship. Then you have to charter freight and bring it to its destination. With this profit you can buy new ships and so...
---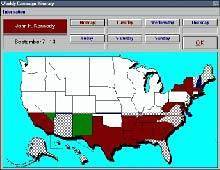 Power Politics 1992
One of the most comprehensive political simulations ever released, Power Politics puts you in command of a US presidential campaign. In contrast to the realism of SSI's excellent President Elect, here you can run many what-if scenarios, pitting, for example, John F. Kennedy against Ross Perot. After choosing 3 candidates...
---